Club Pilates will open a location in south Tulsa at 9136 S. Sheridan Road, Suite C.
The studio marks the company's first entry to the Tulsa area. It is owned by local entrepreneurs Curt and Victoria Clark, who enjoy traveling and engaging in outdoor adventures and knew they wanted to enter the health and wellness field when they were looking for their next business venture.
The Clarks were inspired by Club Pilates' unique approach that offers the benefits of pilates with state-of-the-art equipment and workouts for people of all ages and fitness levels at an affordable price.
Local companies honored with minority business awards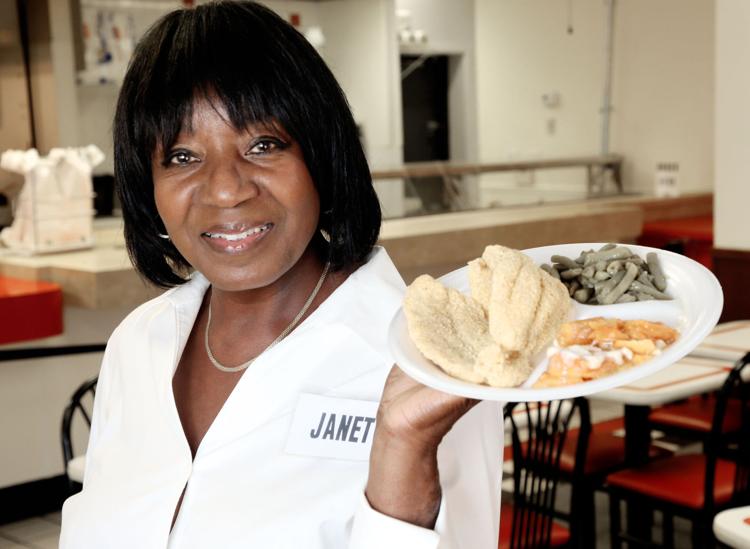 Several Tulsa-area businesses were among recipients of awards during the Oklahoma Minority Enterprise Development Awards, which honors minority entrepreneurs.
Cherokee Nation Environmental Solutions, an environmental focused company, was recognized as Tribal 8(a) Firm of the Year, Blue Star Integrative Studio was named Professional Service Firm of the Year, Onefire Holding Company won the Access to Capital Award and Mia General Contracting was named Rising Star Firm of the Year.
REI to offer Oct. 3 bus trip to area women-owned businesses
REI Women's Business Center will offer a bus trip to women-owned businesses Oct. 3.
The trip is for women who are interested in owning a business. The bus will leave at 8 a.m. from the OSU Extension Center, 1700 N. Broadway Ave. in Ada.
The trip will have stops at Tide Water Winery in Drumright; Salt Creek Gallery & Marketplace, The Mercantile, and other women-owned shops in Pawhuska; PF Unlimited in Tulsa; Lemon Tree in Morris; and downtown Okmulgee. Dinner will be at The Mercantile in Pawhuska.
Local Lennys Grill & Subs locations to donate to No Kid Hungry campaign
Lennys Grill & Subs, with locations in Tulsa and Broken Arrow, will partner with No Kid Hungry until Oct. 2, the company announced.
The Memphis, Tennessee-based company will conduct the campaign in which customers can donate $1 at each visit and can be recognized for their contributions with a coupon for $2 off on their next visit. Tulsa-area locations are at 4980 S. Memorial Drive and 1342 E. Hillside Drive in Broken Arrow.
The company hopes to raise $33,000 through the Dine Out event.
"So far at my two Tulsa-area locations we have raised just under $900, and we are hoping to get to $2,000 by the end of the month," said Tulsa franchisee Jerrod Cravotto. "This is the third year partnering with No Kid Hungry, and we will go over $100,000 in donations over the three years. Locally, we have raised over $5,000, and now that we have a location in BA, we are able to raise more each year."
Cherokee Nation company helps highlight Air Force history
Cherokee Nation Technology Solutions recently partnered with the Air Force Civil Engineer Center to honor its branch's contributions to civil engineering.
The effort is part of a broader Air Force anniversary campaign to highlight multiple generations of airmen and their service to our country.
CNTS, a company within the consulting sector of Cherokee Nation Businesses, designed commemorative posters, artwork and web pages highlighting significant eras in Air Force civil engineering history.
The campaign highlights airfield support for the Korean conflict, establishment of highly mobile, heavy construction squadrons known as Rapid Engineer Deployable Heavy Operational Repair Squadron Engineer or RED HORSE, construction of the Vandenberg Space Launch Complex, and support for the Gulf and Afghanistan wars.
Oseco celebrates grand opening of new facility
Broken Arrow pressure relief device manufacturer Oseco celebrated on Thursday the grand opening of its newest facility. The $5 million, 40,250-square-foot building houses manufacturing and production of Oseco's energy and fire division products. It is the third building on the company's campus, at 1701 W. Tacoma St., and doubles the company's manufacturing and office space.
Toys 'R' Us files for bankruptcy, but keeps stores open
Toys 'R' Us, the big box toy retailer struggling with $5 billion in debt and intense online competition, has filed for bankruptcy protection ahead of the key holiday shopping season — and says its stores will remain open for business as usual. The company has one store in Tulsa, 6910 S. Memorial Drive, after it closed its east Tulsa store in January.
Ingredion plans to locate 60 finance jobs to downtown
An Illinois-based company announced plans Tuesday to hire 60 people in Tulsa to provide select finance services. Ingredion, which makes ingredients for food, beverage, personal care and pharmaceutical products, is expected to open a shared service center at 810 S. Cincinnati Ave. in November.
Number of rigs in Oklahoma for Oklahoma City-based Chaparral Energy, which had as many as 12. It is also at 320 employees, down from 800 before the energy downturn. The company is concerned about a possible increase in the state's gross production tax.
Years since Janetta Toles opened a restaurant, a business in the Gibbs Shopping Center that didn't survive. Toles and Delores Turner are partners in the new Ms. T's Kountry Kitchen, 2115 N. MLK Blvd.
Jobs that will come with a new Amazon fulfillment center in Monroe, Ohio. The facility would add to more than 6,000 Amazon workers already in Ohio.
"In 10 years, I think Amazon will have bookstores in every state. Are they going to make a run at Kohl's? Who's to say they don't go after Sprouts? Or Kroger?"
— Jake Dollarhide, CEO of Longbow Asset Management, on the future of retail following Toys R Us filing for bankruptcy.