The Oklahoma Secondary School Activities Association reported nothing new Monday on the future of the high school basketball state tournaments.
But a proposal by state superintendent Joy Hofmeister could mean the end for all 2020 high school athletic activities in the state of Oklahoma.
Hofmeister announced Monday that she will propose a Continuous Learning Plan to the State Board of Education to complete the school year for Oklahoma students without reopening school buildings during the coronavirus pandemic.
"While the education of schoolchildren will resume with distance learning, there will not be traditional, in-person instruction or extracurricular activities," read a statement on the Oklahoma State Department of Education website.
If the closures continue through the remainder of the academic year, it probably means the 6A-5A-4A-3A-2A state basketball tournaments, postponed on March 12, along with the remainder of the spring sports schedule, will not be played.
"If (Hofmeister) closes schools down, that pretty much forces our hand (on playing the state basketball tournaments)," OSSAA executive director David Jackson said.
The board will hold a special meeting on Wednesday, according to the OSDE website. Board members will meet virtually, the OSDE news release said.
"If they have to make that call, I don't think they are looking forward to doing it and wouldn't do it unless it's absolutely necessary," Jackson said. "I think it's something they felt like they have to do, based on information they're getting from the (state health department)."
The OSSAA's board of directors will meet virtually on Thursday, Jackson said.
Oklahoma has crowned champions in boys basketball every year since 1918 and has crowned or acknowledged champions in girls basketball every year since 1919 — except in 1934 when the activity was voted out of existence for a year.
The closure would also mean the end of the spring sports seasons. The seasons for baseball, soccer, golf, tennis and track were about two weeks old when activity was suspended around the weekend leading into Spring Break.
On March 16, Hofmeister announced state-mandated closings until April 6. The next day, the OSSAA released a statement saying it was determined to play the basketball championships and continue with all scheduled spring sports activity.
In a scheduled update Monday, the OSSAA stated "At this time nothing has changed in terms of school closures, so the OSSAA's position … remains unchanged."
But Hofmeister's proposal could take the ball out of the OSSAA's hands.
March memories: Tulsa World sports staff reflects on their favorite NCAA Tournament moments
OU beat writer Eric Bailey: Northern Iowa shocks Texas with half-court shot at buzzer
High school writer Mike Brown: TU upsets second-seeded Cincinnati in 2000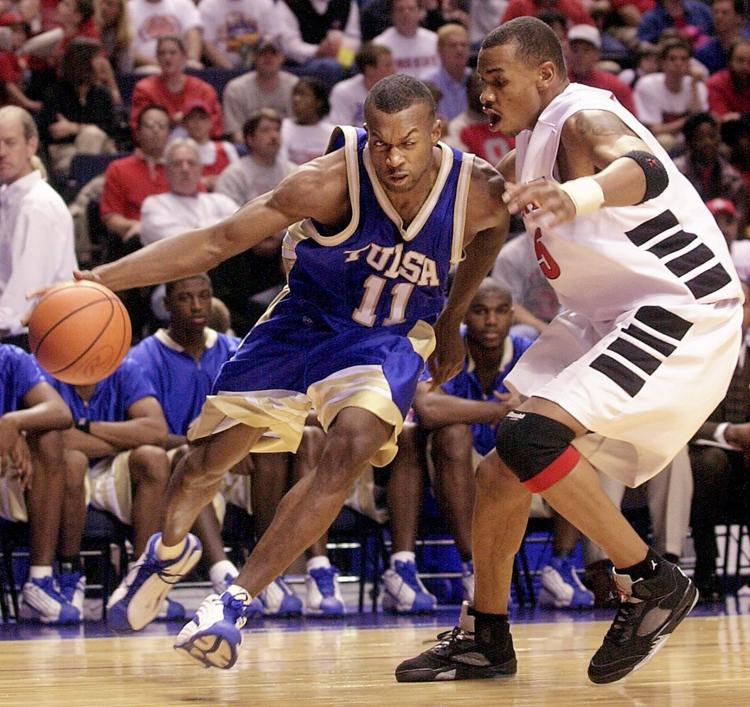 OSU beat writer Frank Bonner II: North Carolina wins national title in 2017
Sports copy editor Stacey Dickens: John Lucas' dramatic 3-pointer sends OSU into Final Four in 2004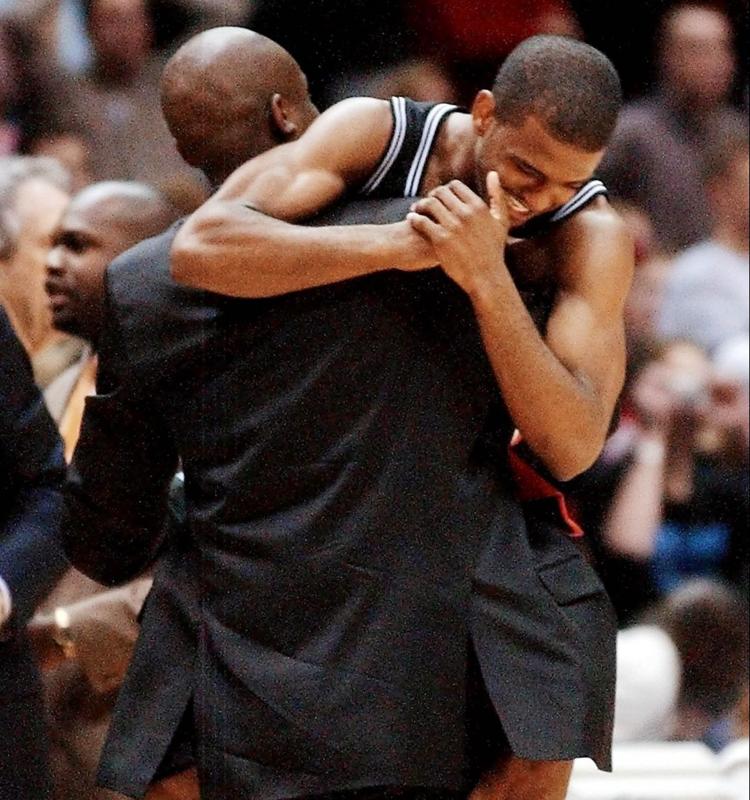 Sports columnist Guerin Emig: Buddy Hield leads special OU team into Final Four in 2016
Sports columnist Bill Haisten: An unforgettable and surreal moment as TU shocks UCLA in 1994
Sports writer Kelly Hines: UConn women's streak ends in epic fashion in 2017
High school sports writer Barry Lewis: 'Little' Tulsa eliminates fifth-seeded UCLA in 1994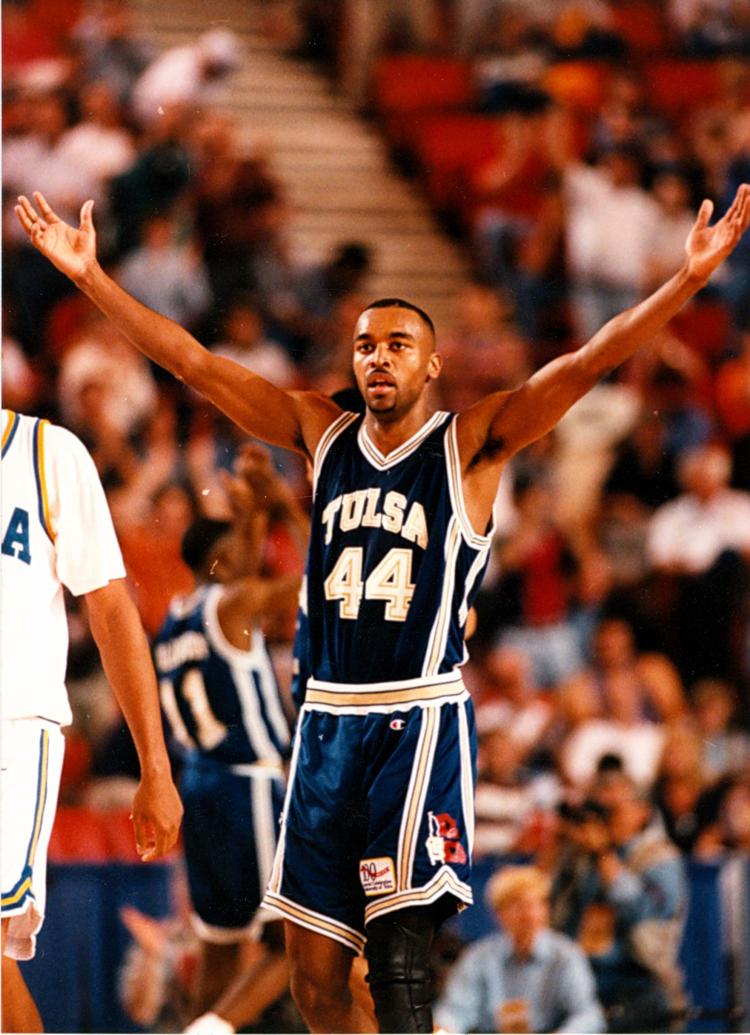 Sports Editor Michael Peters: Billy Tubbs and Lamar launch my love affair with college basketball in 1979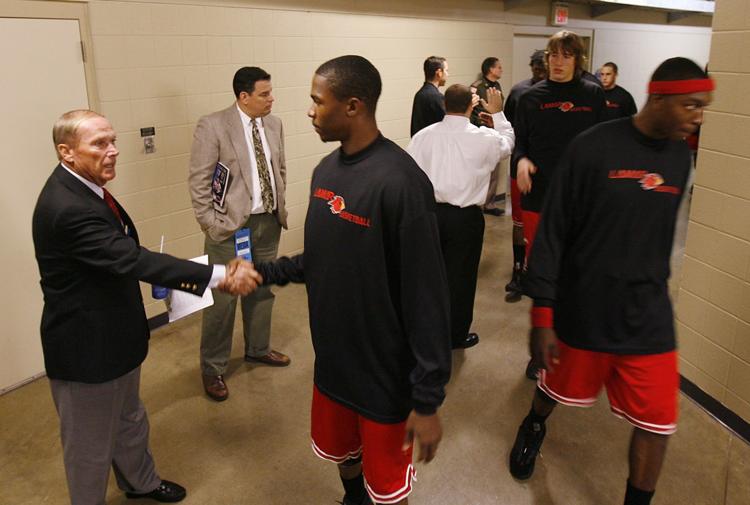 Assistant editor Patrick Prince: One of my favorite players sends OSU into Final Four in 2004
Journalism worth your time and money