'Helping ourselves until help arrives': Webbers Falls residents clean up damage weeks after flooding batters town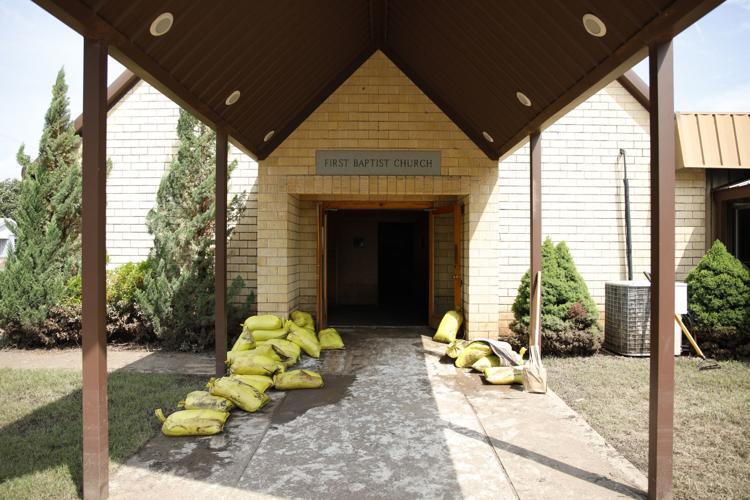 WEBBERS FALLS — Something wet seeped through Rick Shelby's boots.
Maybe it was water; maybe it was muck. Regardless, he took a break from cleaning out the First Baptist Church in Webbers Falls to go to the town's City Hall, where the Muskogee County Health Department was giving tetanus shots.
"We're just kind of helping ourselves until help arrives," Shelby said. "Everything we can get done here first gets volunteers out to help others sooner."
Several volunteer groups have either arrived or are coming to town to assist with the cleanup from a flood that enveloped the town. Shelby, chairman of the deacons at the First Baptist Church, said one of the relief teams said the church was their first priority.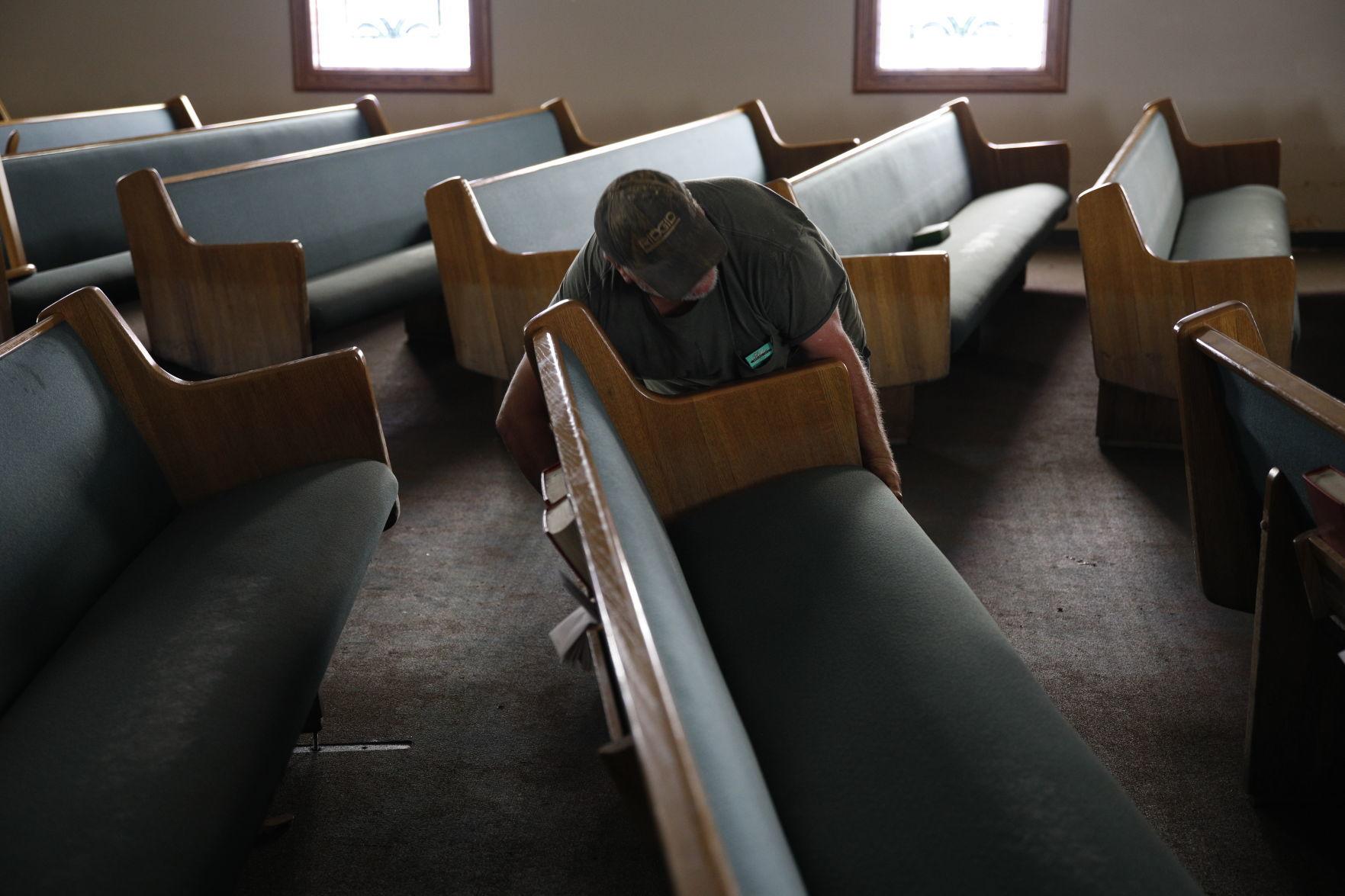 Officials said 160 of the town's roughly 200 houses were damaged in the flood, which also destroyed the town's water main. Mayor Sandy Wright said Tuesday that a temporary line has been run from a nearby community.
She said everyone evacuated from the town and that there were no reported flood-related injuries or deaths in the Webbers Falls area.
The Arkansas River at Muskogee, upstream from Webbers Falls, flooded to about 45 feet from May 24 to May 31 before water began to significantly recede. The flood stage there is 28 feet. The river was at roughly 46 feet for three days, May 25-27.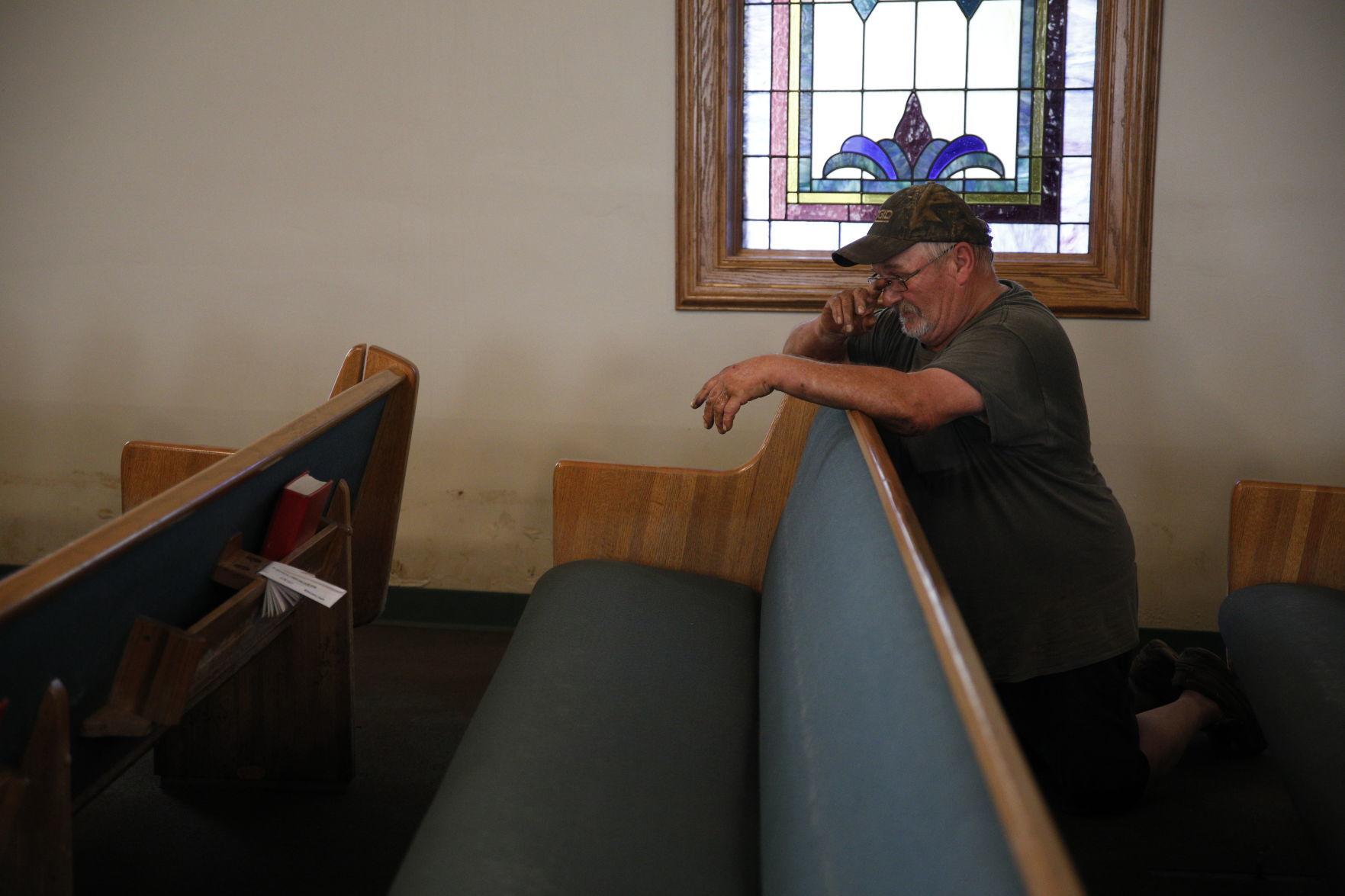 In Webbers Falls, about 2 feet of water flooded the First Baptist Church, reaching countless items — including the piano — thought to have been stacked high enough to avoid being soaked.
Sunday was the first day for many residents to return since they evacuated around May 20. As they went to the church to see what weeks of floodwater had left behind, Shelby warned visitors that the muck-covered floor was as "slick as glass."
Floodwaters reached only about 6 inches in John Smithson II's home, but after sitting there for two weeks, the water had significantly warped and buckled the home's floors. Mold was growing inside, he said.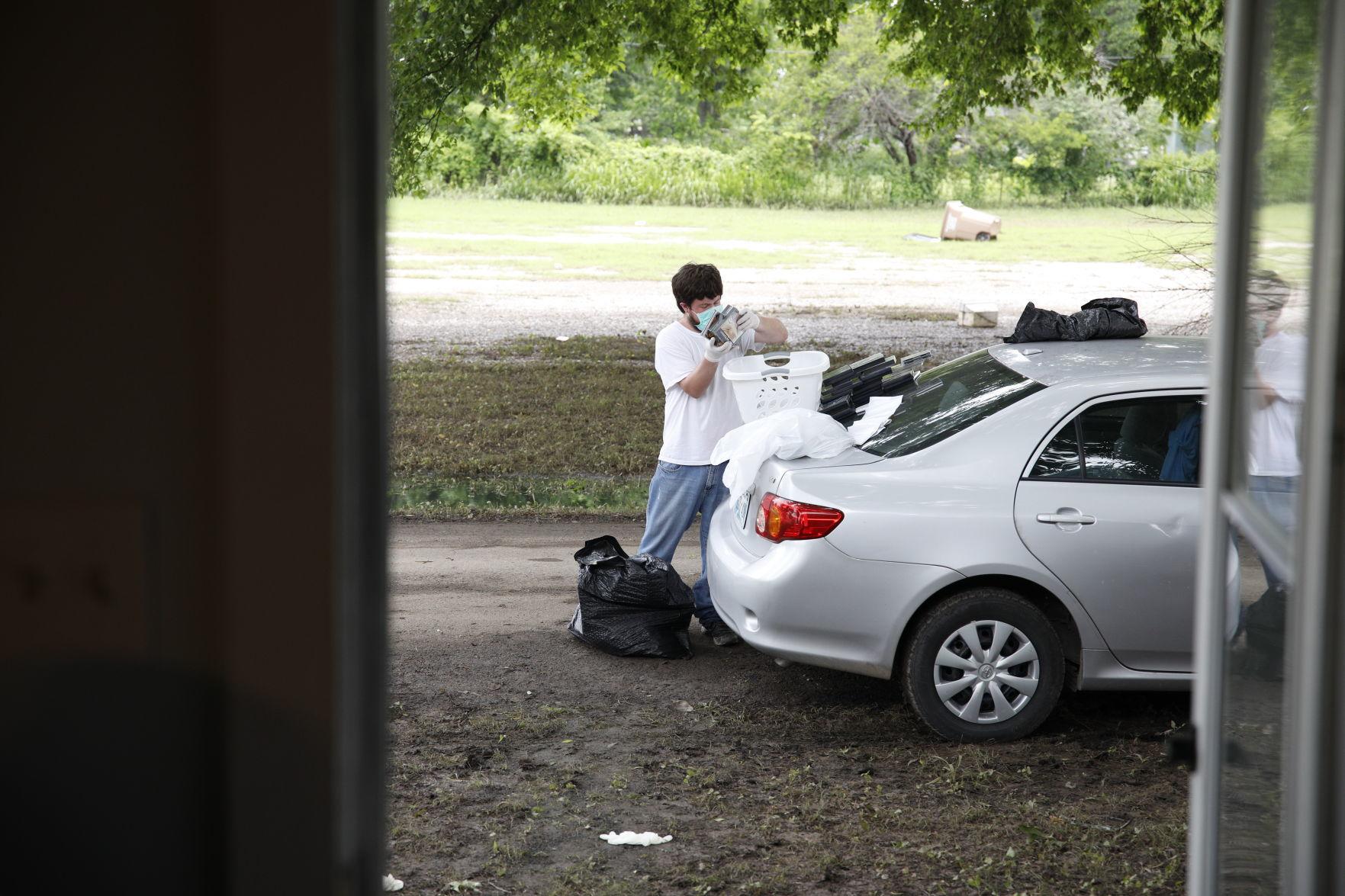 He spent Tuesday salvaging what he could.
"I don't know how long it'll take to find out on FEMA or insurance or where I'll relocate, but I have my health, and I give God credit for that," Smithson said.
He also took a break from cleaning to get a tetanus shot.
Sen. Mark Allen, who represents Sequoyah and LeFlore counties, was among a contingent of public officials who toured the Webbers Falls disaster area. Allen said he came to inspect agricultural damage.
From the "Arkansas state line back to Kerr Lock and Dam (on the McClellan-Kerr Arkansas River Navigation System) — the farmers in that area right there, … they are totally destroyed for a year," he said.
Allen said he met one farmer in the region who employs 50 people and will not have the money to pay them.
"There's crops that have been wiped out," Allen said. "The wheat they were getting ready to harvest — that's gone."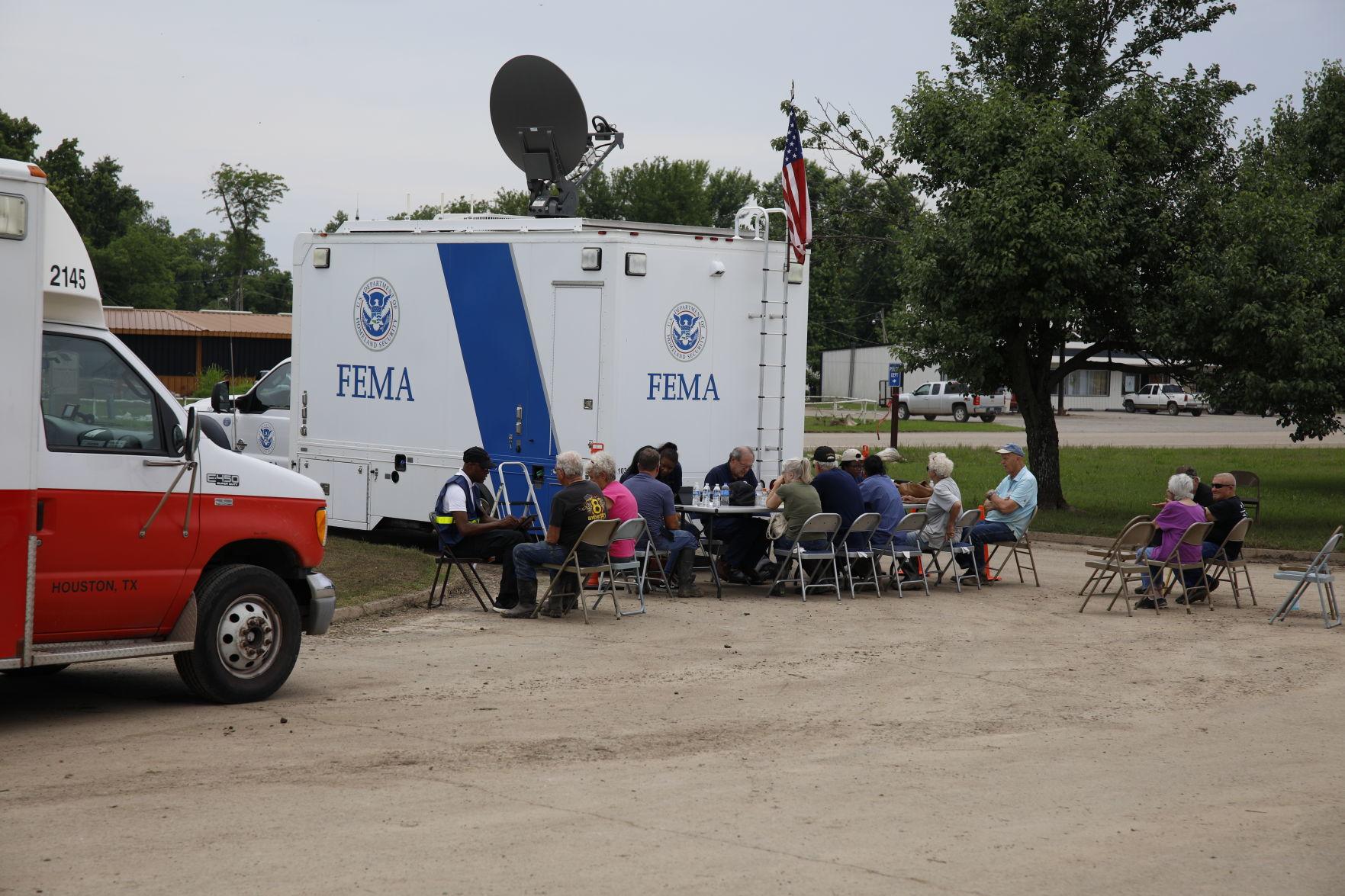 Emergency management personnel found that in Tulsa, Muskogee and Wagoner counties, more than 913 homes were damaged. Of those, 335 were destroyed and 517 others sustained major damage, the state reported.
President Donald Trump declared a disaster in Oklahoma on Saturday, making federal assistance available to those counties. A FEMA trailer was set up in Webbers Falls to assist residents in accessing that assistance.
Linda Pollard, a Webbers Falls resident, had low expectations for federal assistance. She said she was told her home, where she had lived for more than 40 years, was a total loss. She spent part of Tuesday resting with a friend under an umbrella while volunteers helped haul unsalvageable possessions out.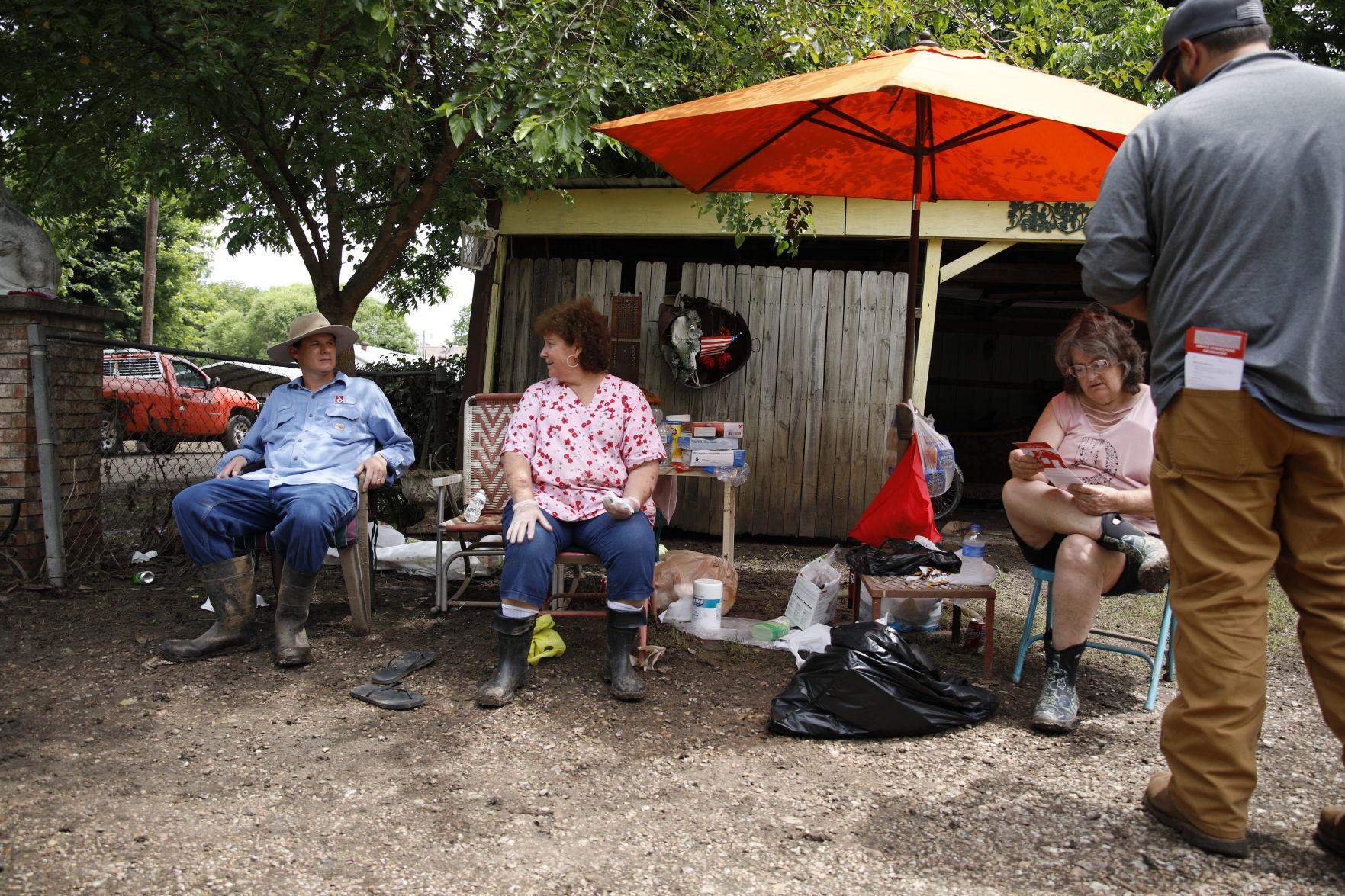 "I'm fine," she said. "I'm not supposed to cry, so I'm just fine."
While taking inventory when she got back to her home, Pollard said she has "barely some personal stuff." She has, as far as possessions, only what she took before the flood.
"I do have one miracle," Pollard said. "I have one tame rabbit in the backyard. He survived the whole thing."