Though restaurant operations at Hotel Indigo have been curtailed through the recent shutdowns due to COVID-19, chef Kevin Kihle and his staff have kept a busy pace.
He said a community project has been responsible for the activity at the hotel's restaurant, Prospect Local Bar & Kitchen.
"We are doing 2,100 meals a week for Tulsa Kitchens Unite, which delivers meals to schoolchildren and families in need," Kihle said recently. "It helps the community, and it has kept our people working.
"We've been figuring out the restaurant spacing, and we reopened for breakfast and lunch this week. We are going to take it slow for a while and see what happens. We are hoping we can get our rooftop bar open May 15 (when it is expected the state will make a decision about allowing bars to open)."
Kihle, whose previous jobs included a stint at Renaissance Tulsa Hotel & Convention Center, recently took time out from his schedule to share some recipes with Tulsa World readers.
The recipes are designed for home cooks to serve four to six people. They include beef short rib carbonade, shrimp and rice grits, and cream of grilled chicken noodle soup.
"The short rib is an easy recipe," he said. "It's just a normal braise, and it doesn't have to be short ribs. You can use beef ribs, small roasts, beef chunks. I understand better cuts of meat are disappearing or have disappeared from the stores, so this is a way to get a flavorful beef dish on the table. It's not that short ribs are a bad cut; they just need to cook more slowly."
Kihle said the rice grits are not technically grits like those associated with corn or hominy.
"The grits in this recipe is rice blended into a powder, then heated like grits," he said. "It comes out smooth. People who don't like traditional grits may like this. Shrimp is easy to find, and this makes a nice dinner. It's super easy as long as you have a blender or food processor for the rice."
The soup recipe is a comfort food dish at a time when many people are looking for some comfort. It has a fair amount of ingredients and takes a little prep time, but it is far superior to the canned versions.
"You don't have to use chicken; you can use other meats like turkey," Kihle said. "It's nice, though, to grill the chicken to get that grilled flavor. This is also a good recipe for tossing in whatever vegetable leftovers you might have."
1 yellow onion, rough chopped
10 whole garlic cloves, peeled
4 to 6 cans beer (I used Iron Monk's Stilly Wheat, made in Oklahoma)
1. Sear short ribs on all sides and put into a deep pan for braising.
2. Add onion, garlic, rosemary, thyme and bay leaves.
3. Sprinkle beef base and brown sugar over the top.
4. Add beer to almost submerge short rib.
5. Cover and bake at 300 degrees until meat is tender and can be cut with a fork, approximately 3 hours.
Chef's note: Sauce mixture can be strained at the end and thickened with cornstarch to make a nice gravy to serve with the short ribs.
1. In a blender, grind rice to a powder.
2. Bring water, milk and butter to a boil; add rice powder.
3. Simmer 10 to 15 minutes until smooth and creamy.
4. Remove from heat and whisk in Gouda cheese.
5. Add salt and pepper to taste.
1 pound medium shrimp, tail off and deveined
1. Melt butter in saute pan; add white wine, whisk and emulsify (blend thoroughly).
2. Season with salt and pepper, to taste.
Note: If you want more spice, you can add Seafood Magic or other seafood seasoning.
½ red bell pepper, fine diced
½ green bell pepper, fine diced
1 teaspoon garlic, shaved
1. Sweat in saute pan and top dish.
CREAM OF GRILLED CHICKEN NOODLE SOUP
½ cup carrots, small dice
2 stalks celery, small dice
1 teaspoon black peppercorn
Approximately 4 ounces spaghetti noodles
Cheesecloth and twine for sachet
1. Chargrill chicken breasts; set aside.
2. Saute carrots, celery and onion with the butter until tender; add chicken stock.
3. Put garlic, bay leaves, rosemary, thyme and black peppercorns into cheesecloth and tie into a sachet; submerge in chicken stock.
4. Break spaghetti noodles into 1-inch pieces; add to stock mixture.
5. Tear grilled chicken into small pieces; add to stock.
6. Add corn; simmer on low 1 hour.
8. Mix a little cornstarch with cold water; bring soup to a boil and thicken with cornstarch mixture.
---
Find out which restaurants are open, offering curbside service, delivery and more
***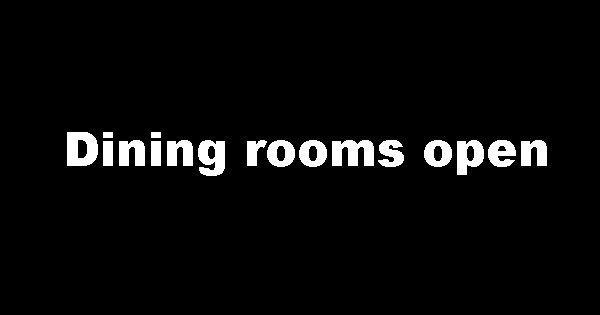 3 Tequilas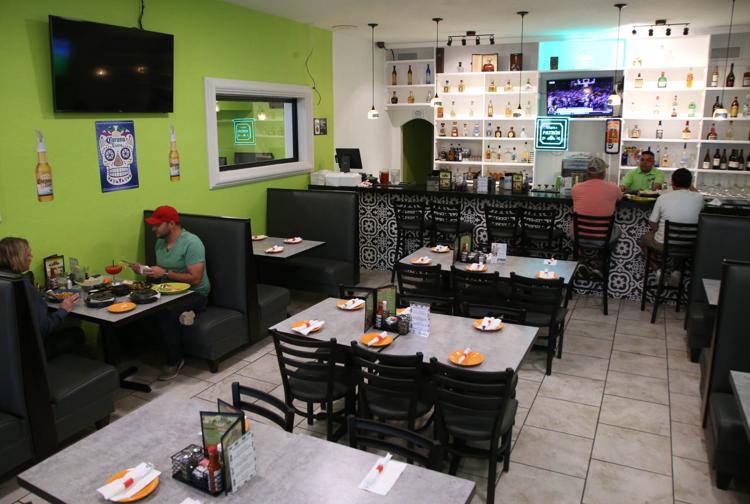 50's Diner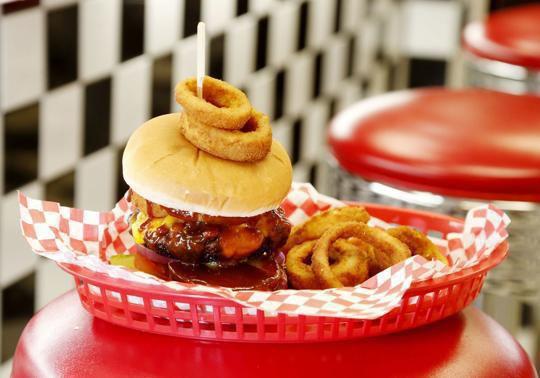 Billy Sims BBQ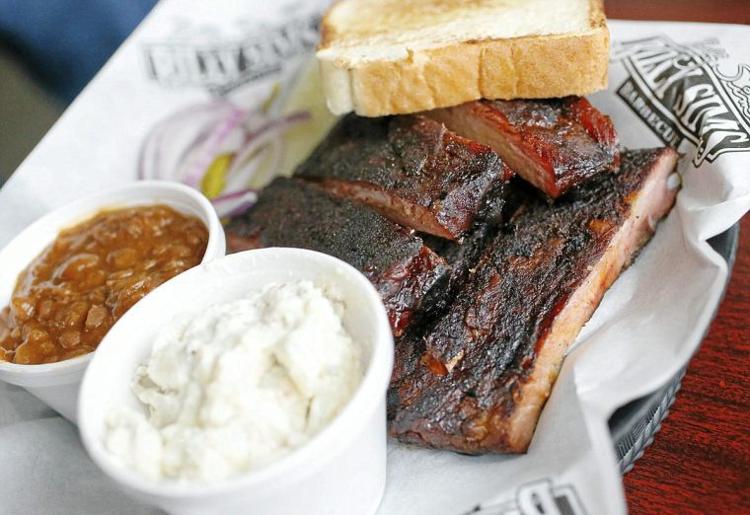 The Bistro at Seville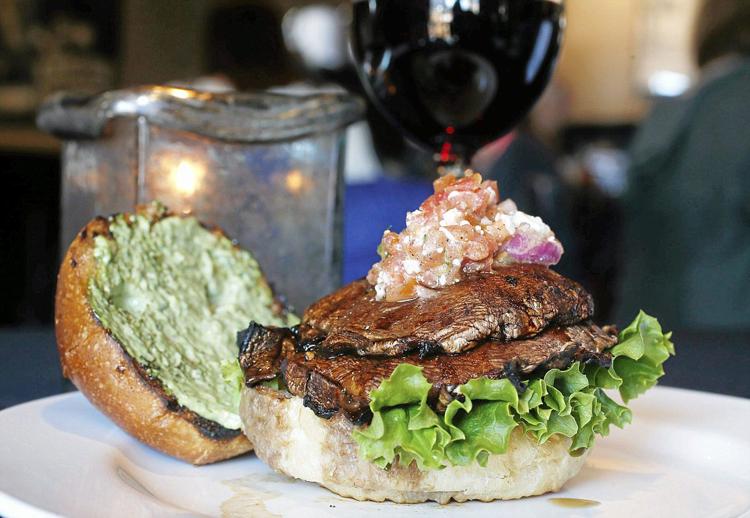 Bluestone Steak House & Seafood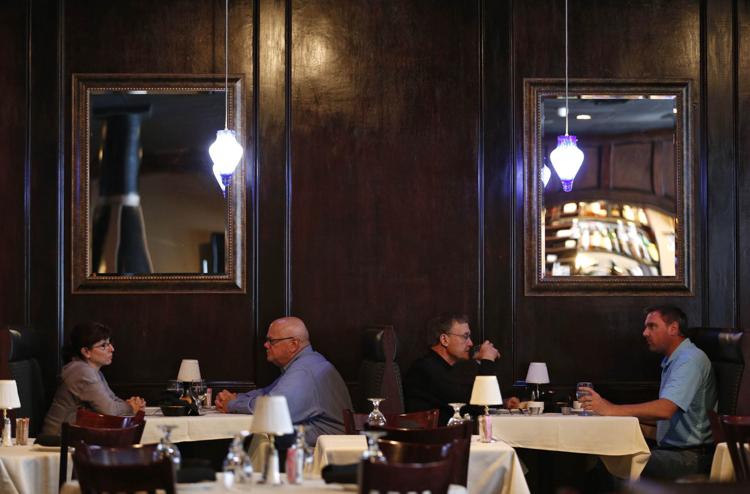 Brookside Diner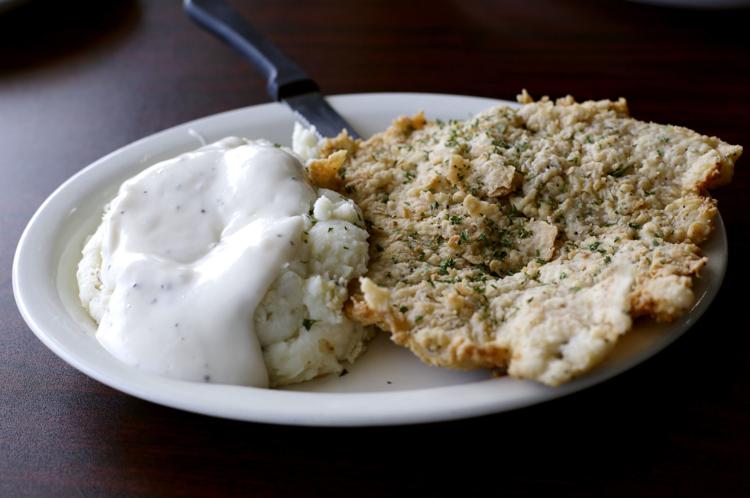 Bros. Houligan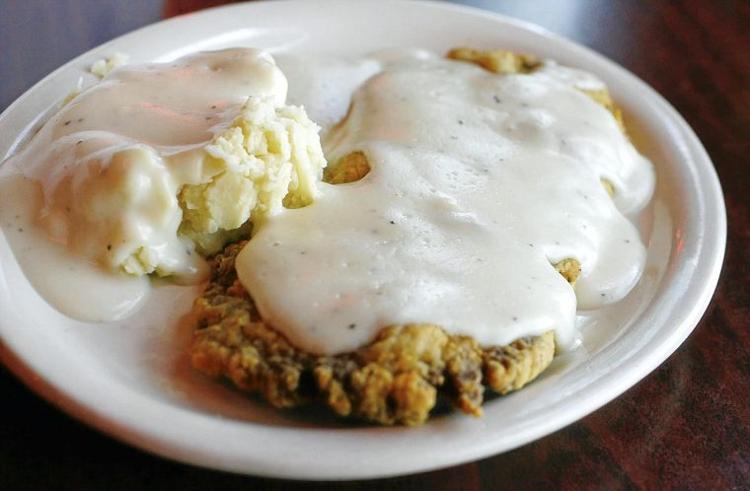 Camille's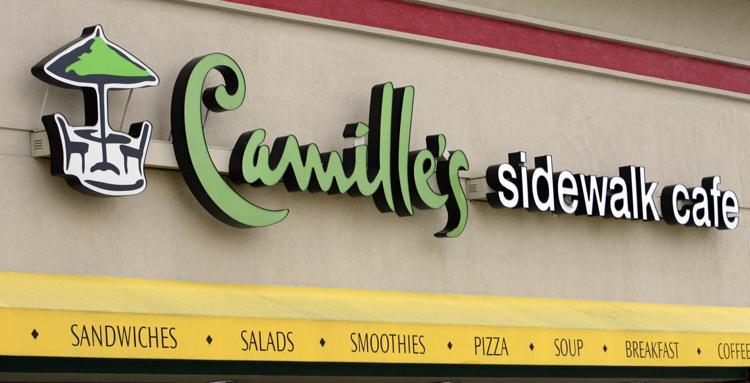 Charleston's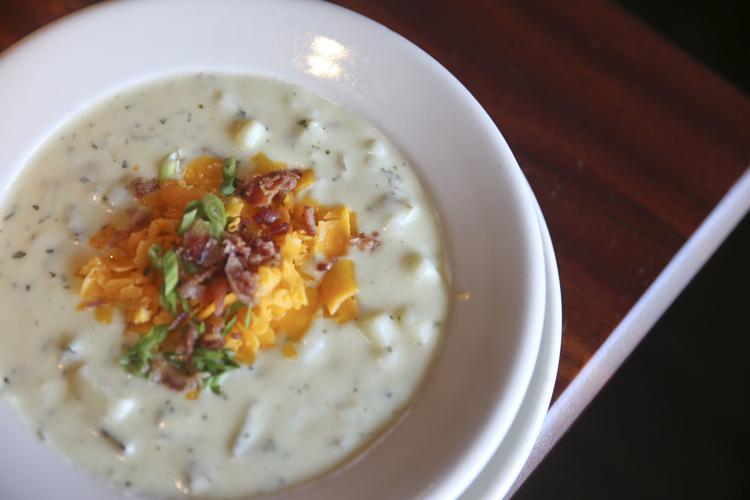 Chimi's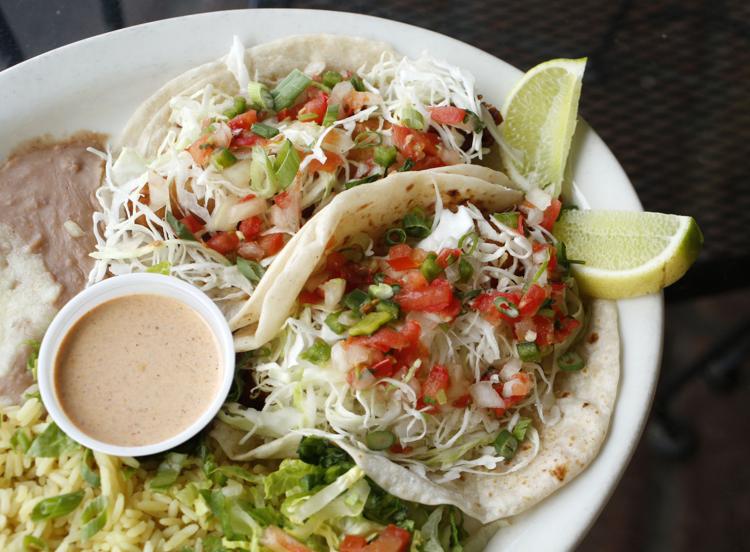 El Viejos Mexican Grill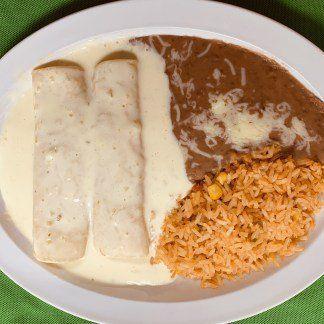 Fiesta Mambo and Casa De Reyes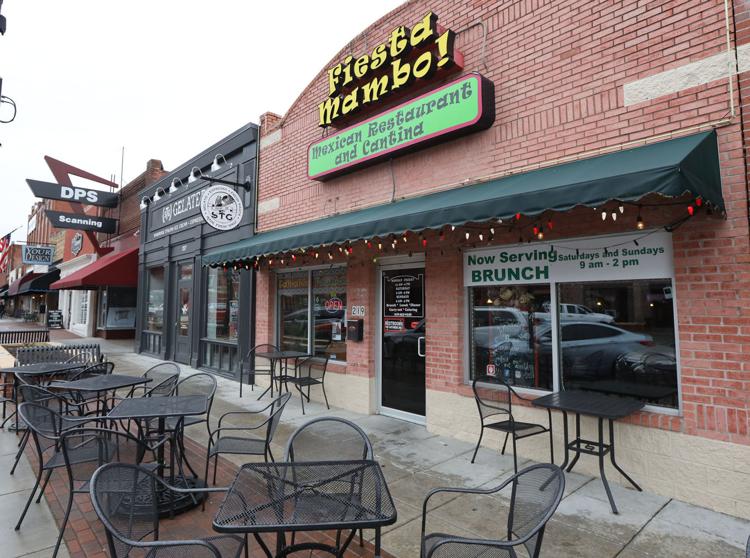 Fleming's Prime Steakhouse & Wine Bar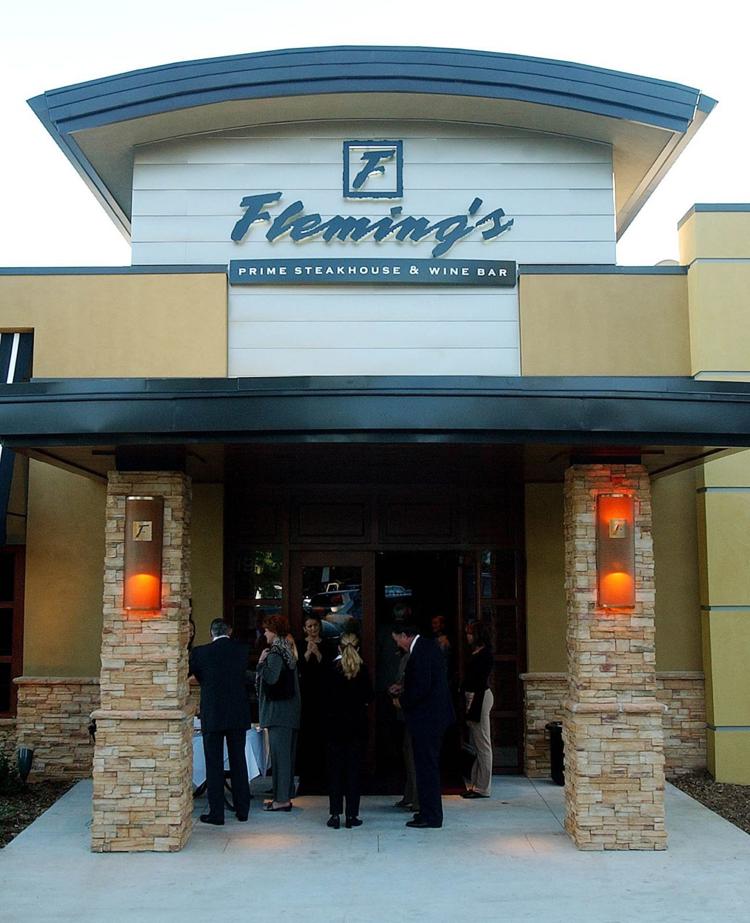 Flying Burger & Seafood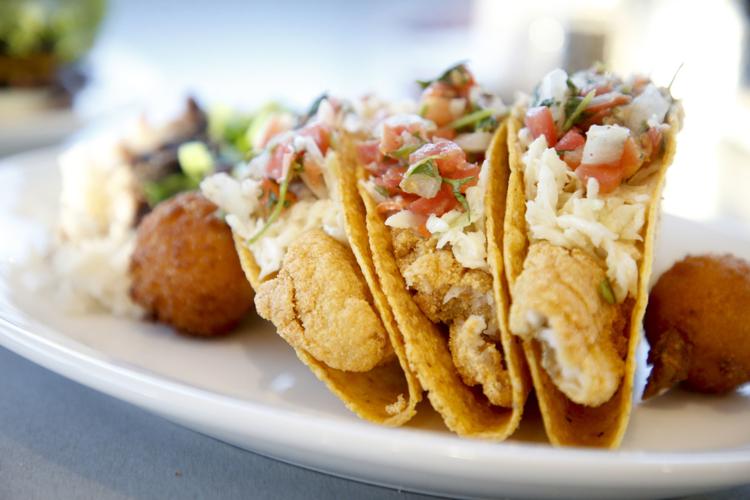 Forest Ridge Golf Course Rockin' R Ranch House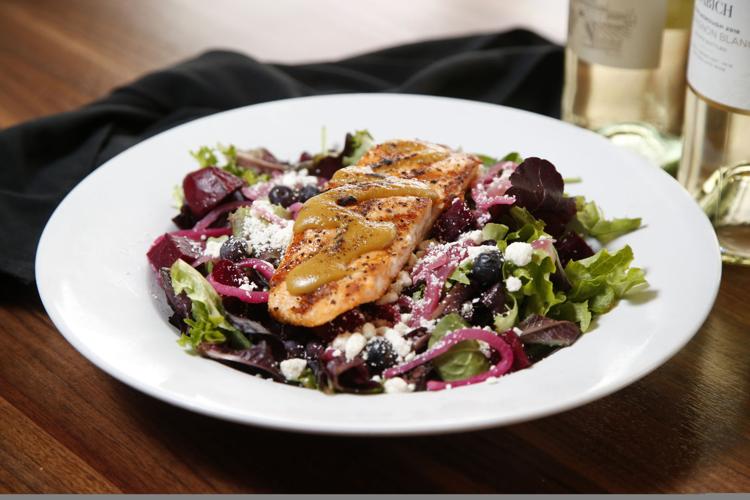 Fox and Hound Pub & Grill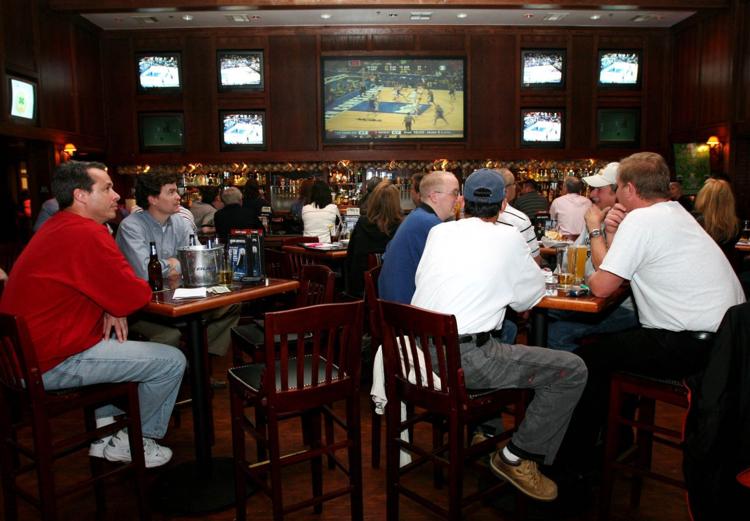 Freddie's BBQ & Steak House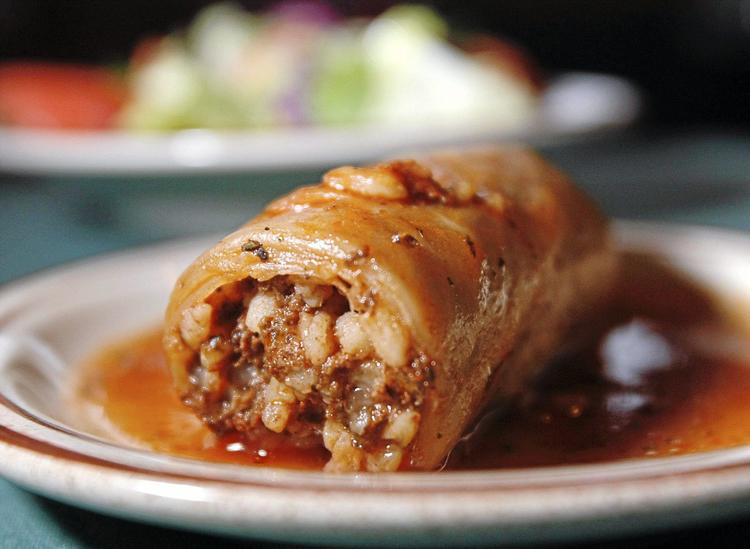 Jinya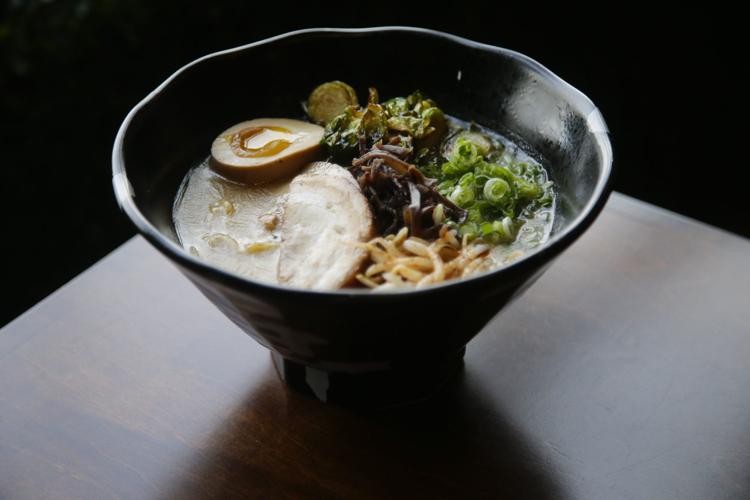 Los Cabos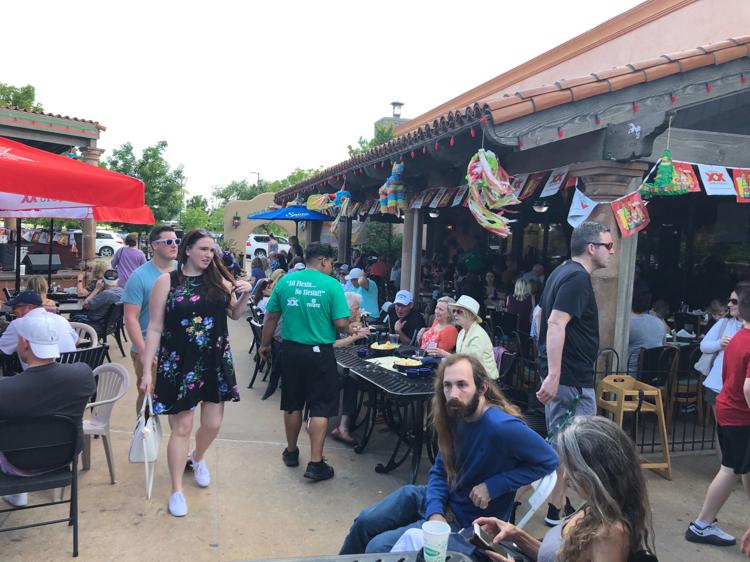 Mahogany Prime Steakhouse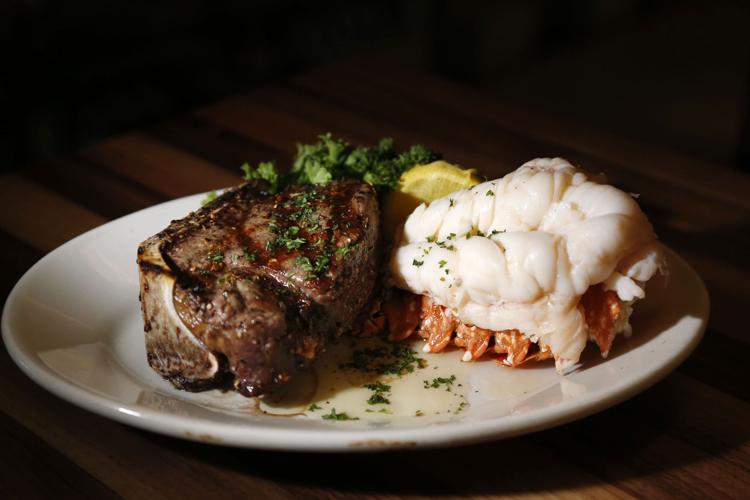 McGill's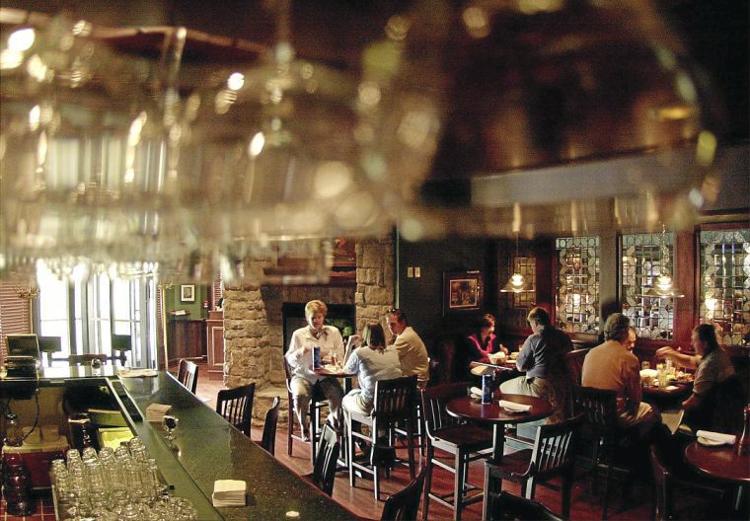 Melting Pot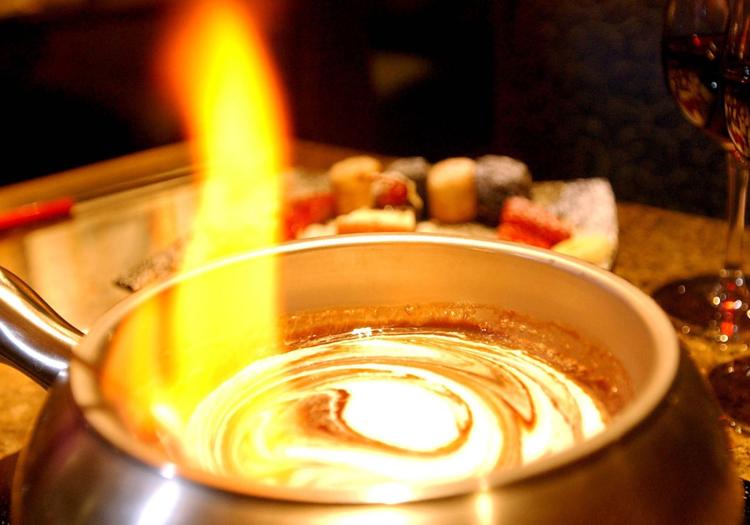 Michael V's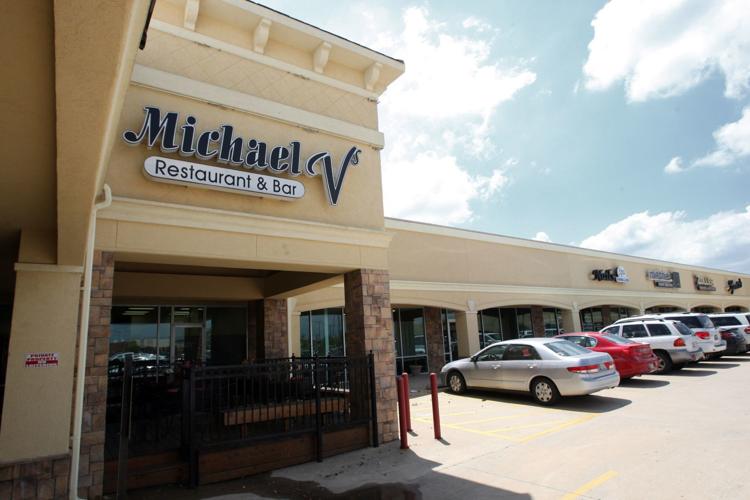 P.F. Chang's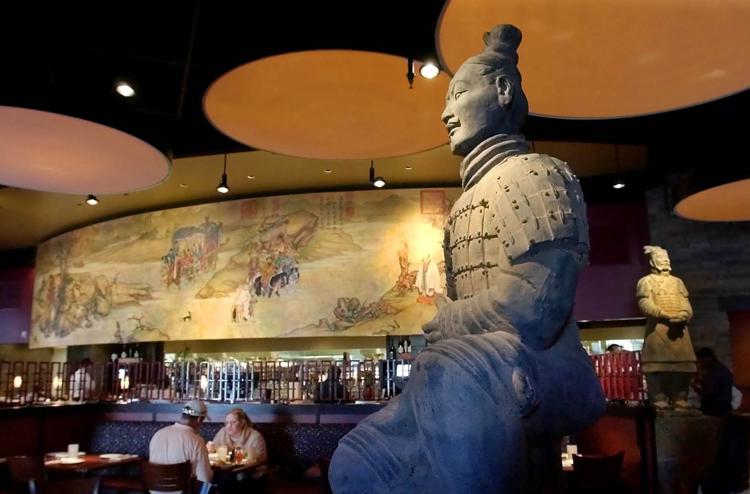 Polo Grill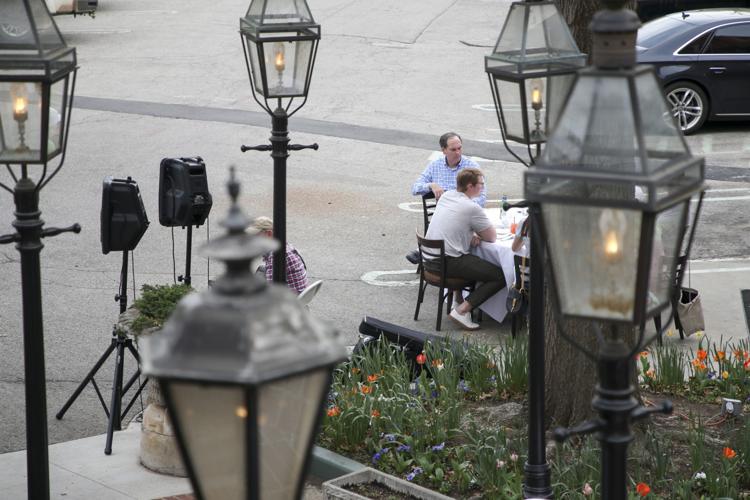 Rex's Chicken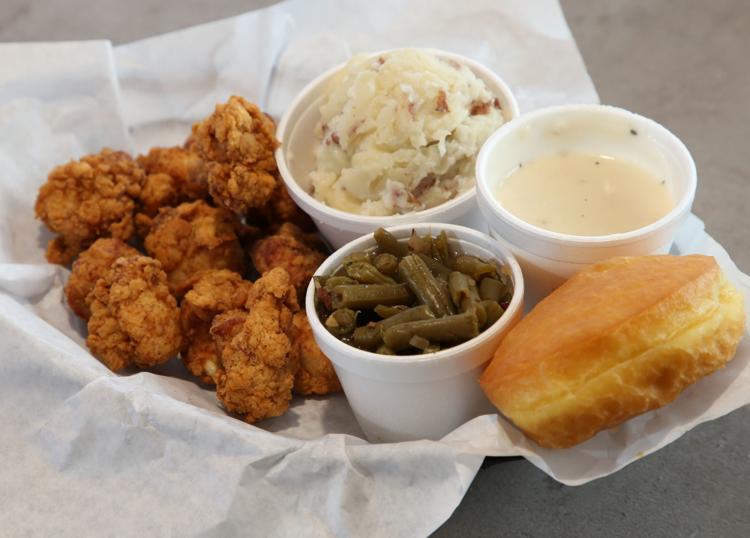 Rib Crib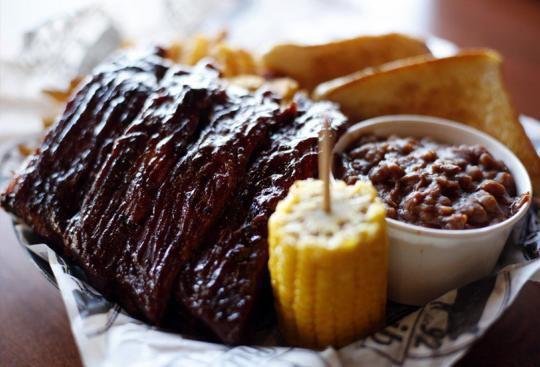 Smitty's Garage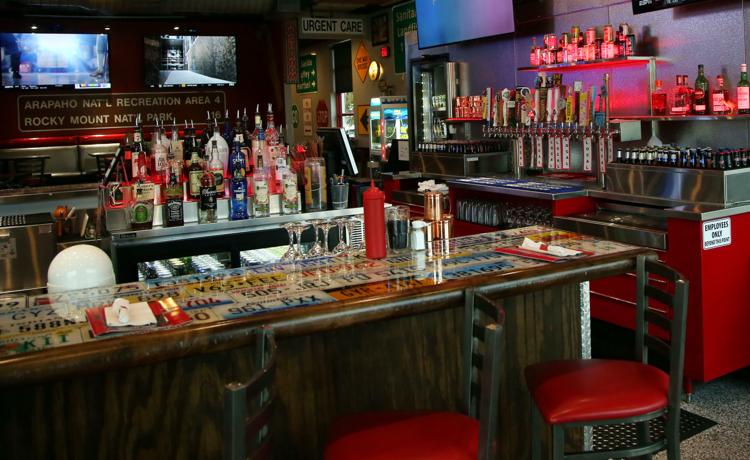 Society Burger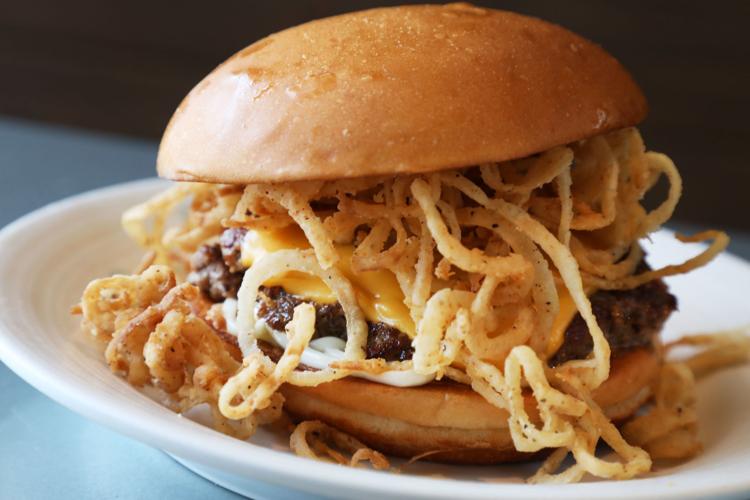 Texas de Brazil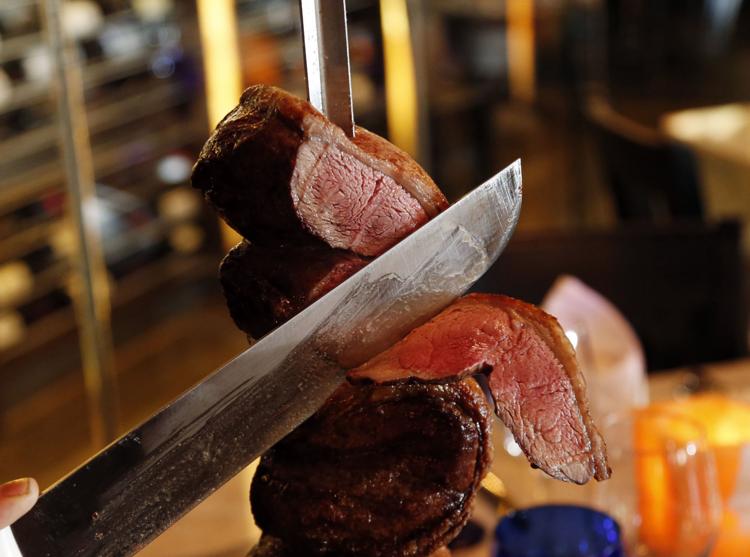 Treys and Cardinal Club
Tokyo Garden
Waterfront Grill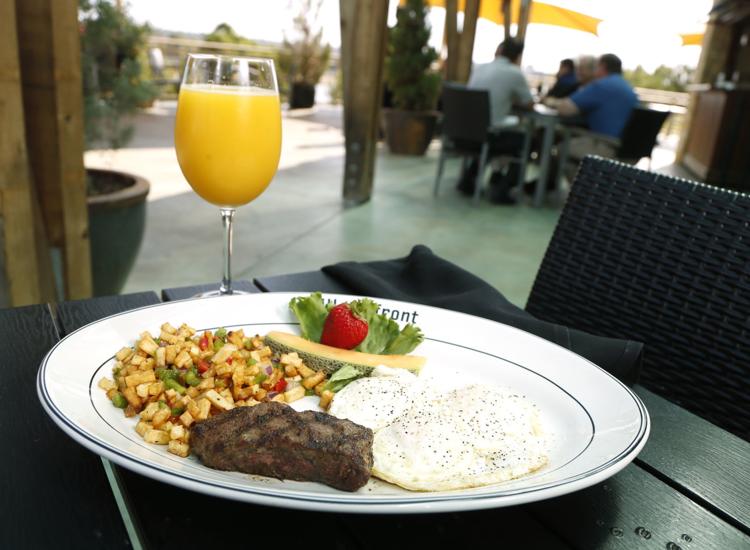 ***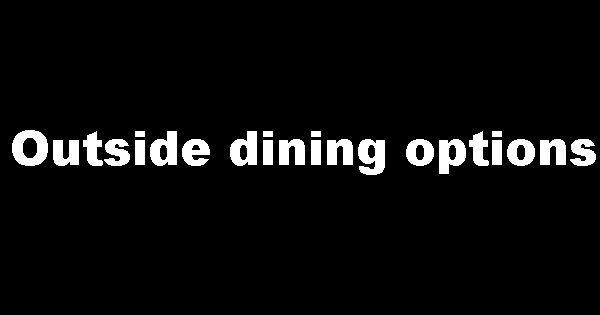 918 Coffee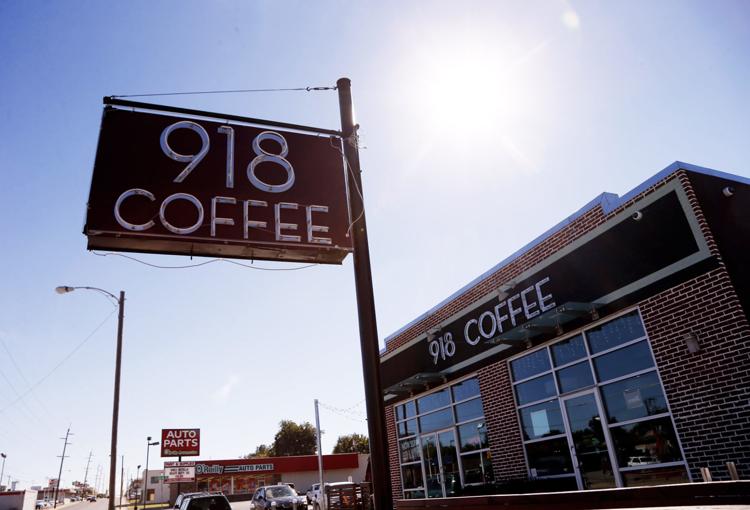 McNellie's Pub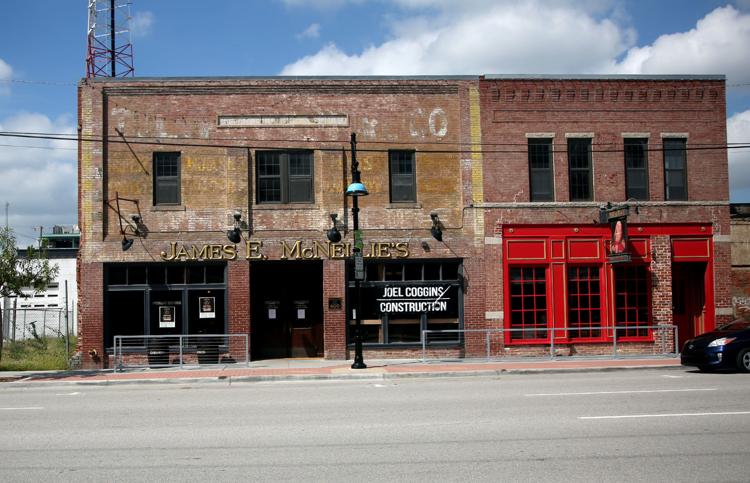 ***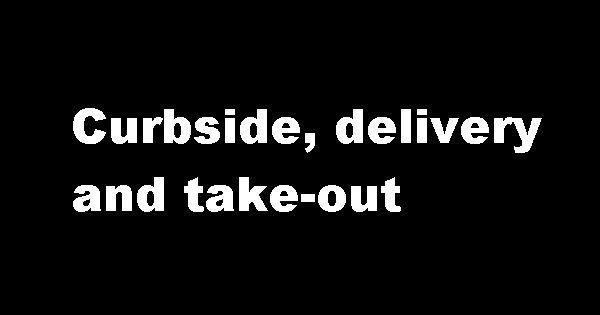 Abuelo's
ah-Sigh-e
Albert G's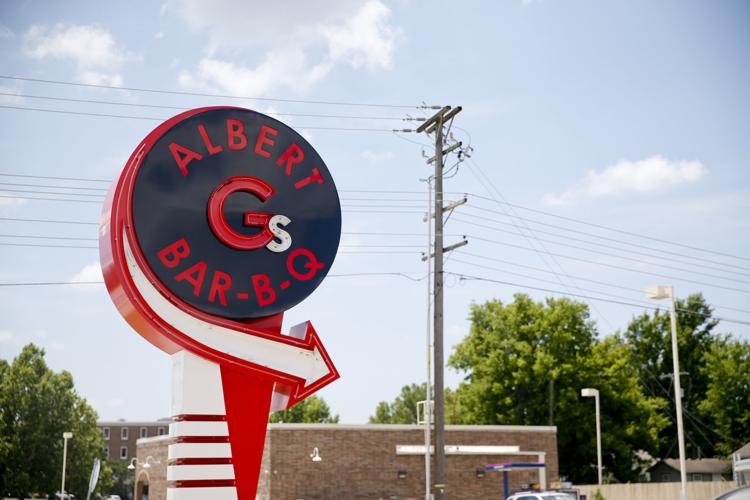 Amelia's Woodfire Cuisine/Amelia's Brasserie and Market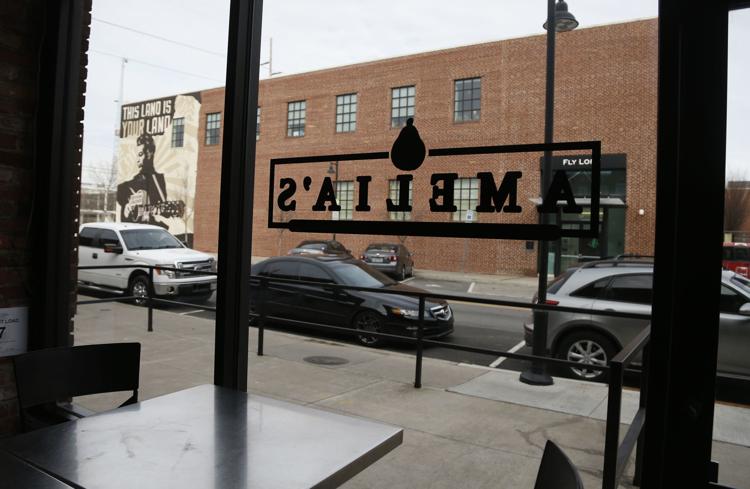 Andolini's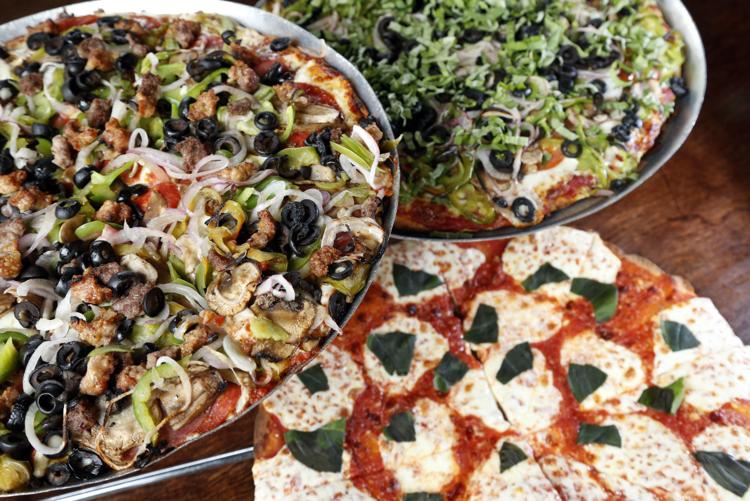 Antoinette Baking Co.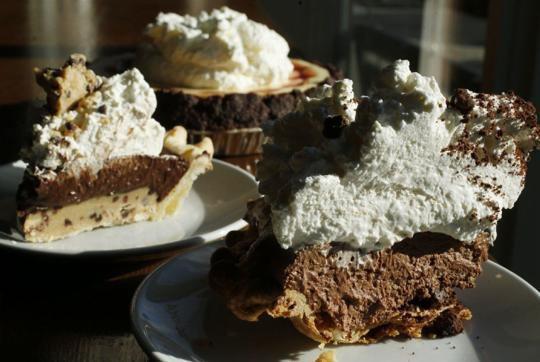 Arby's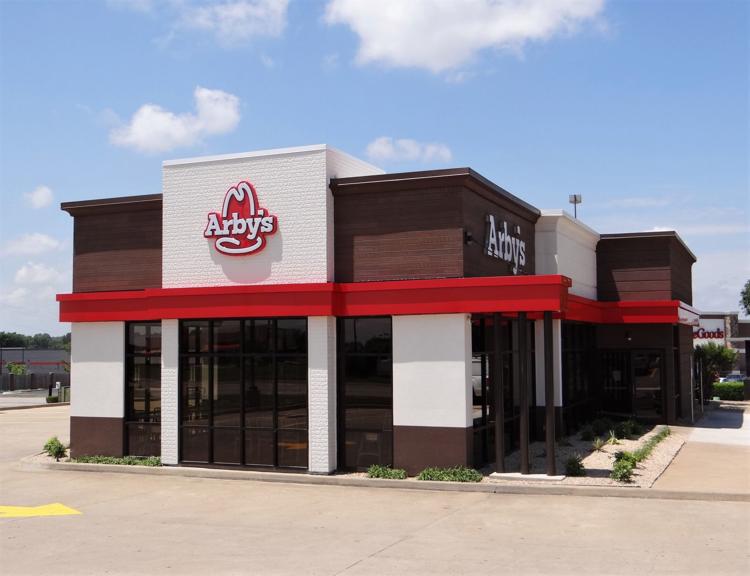 Baskin Robbins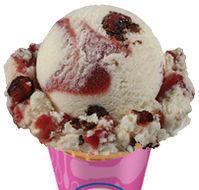 Baxter's Interurban
Bill and Ruth's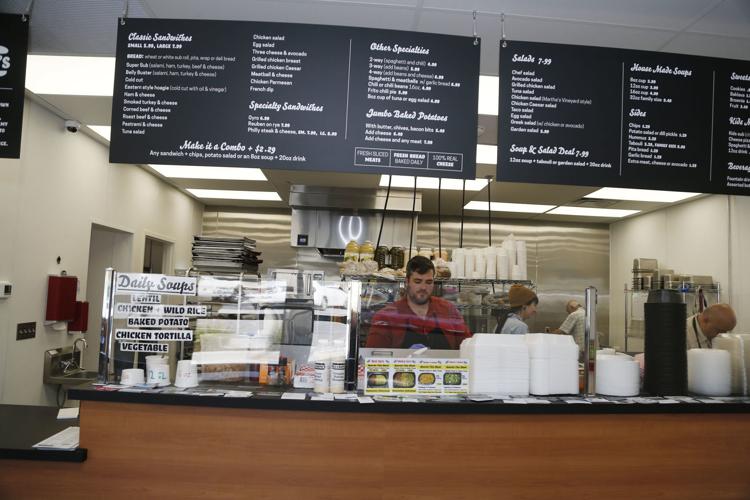 Billy's on the Square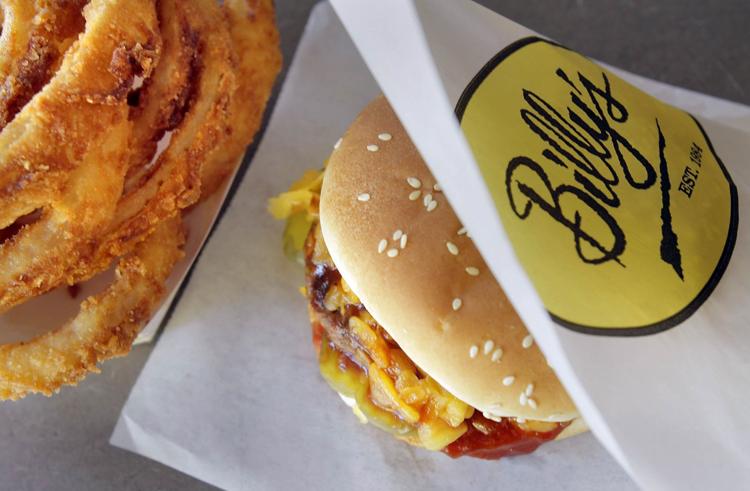 Bin 35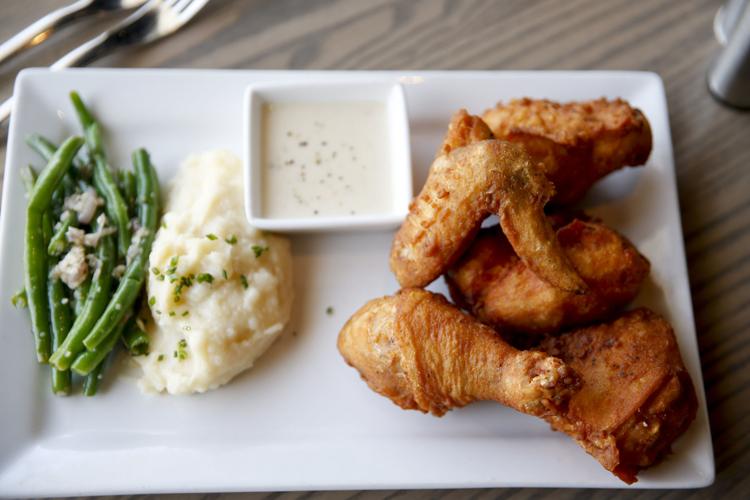 Bird & Bottle
Black Bear Diner
Blue Moon Cafe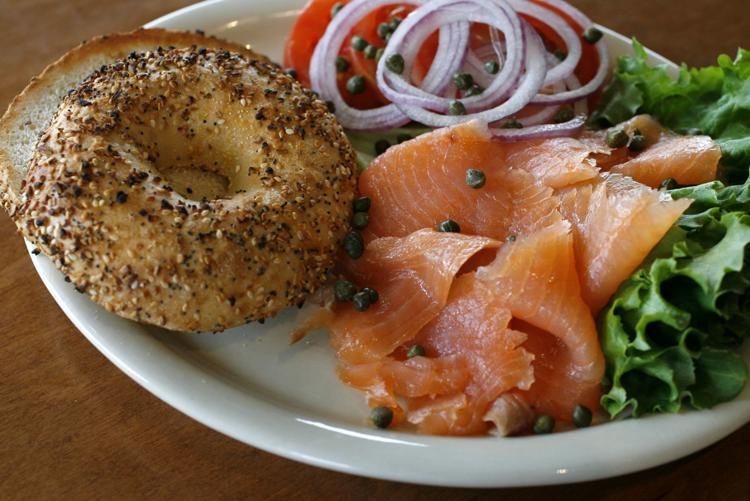 Bodean Restaurant and Seafood Market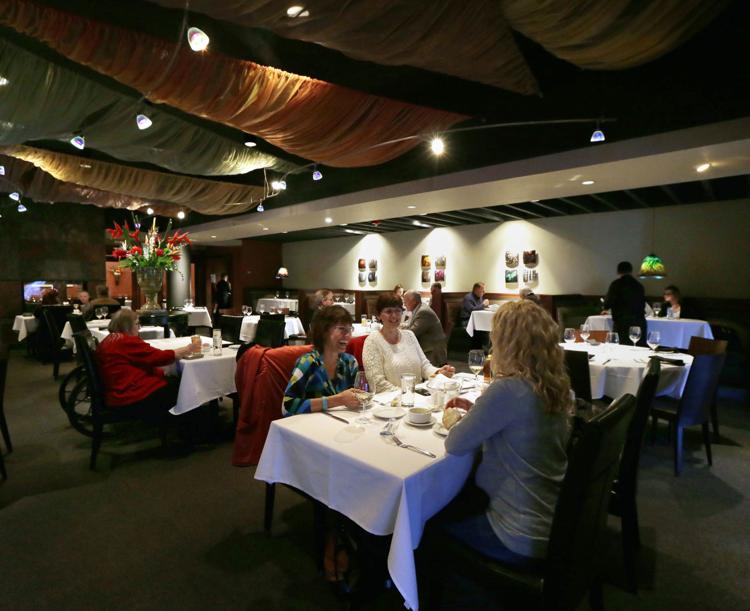 Boston Deli Grill and Market
Bohemian Wood Fire Pizza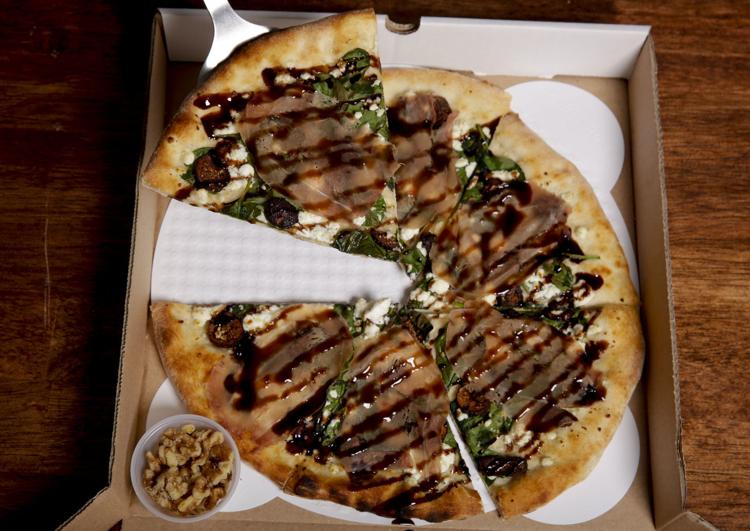 Chalkboard Restaurant
Brookside by Day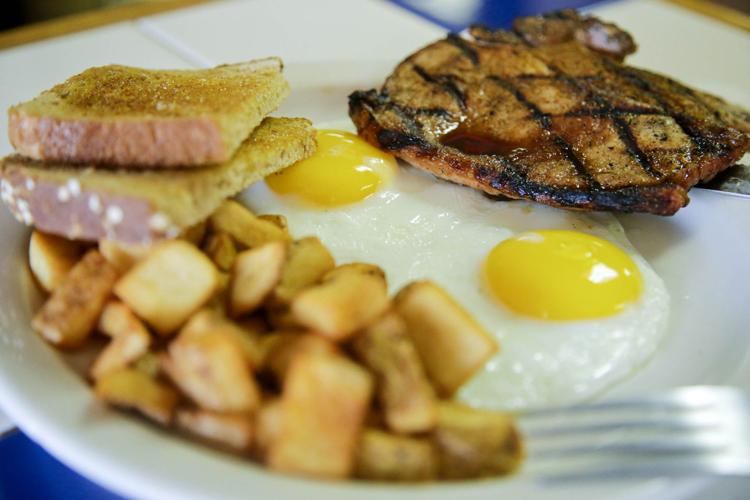 Burn Co Barbecue – Jenks and SoBo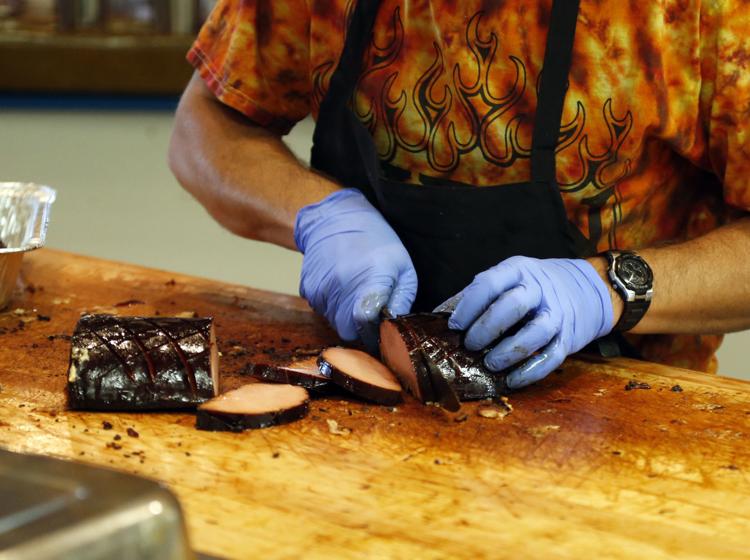 Café Cubana Coffee Shop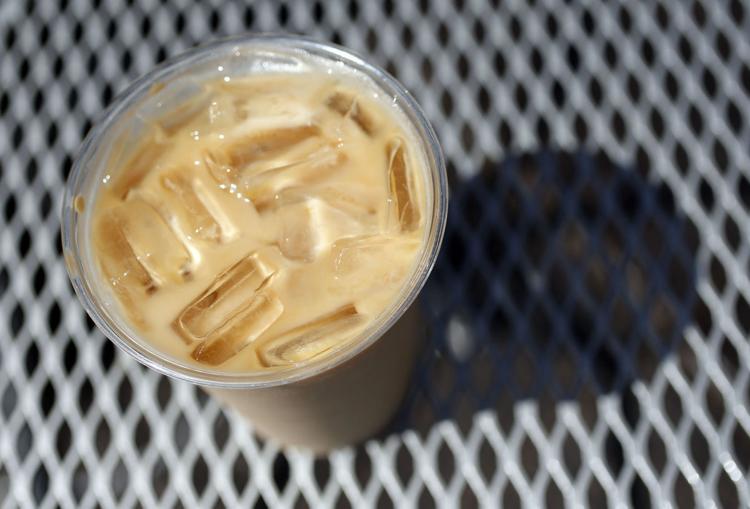 Cafe Ole and Ol Vine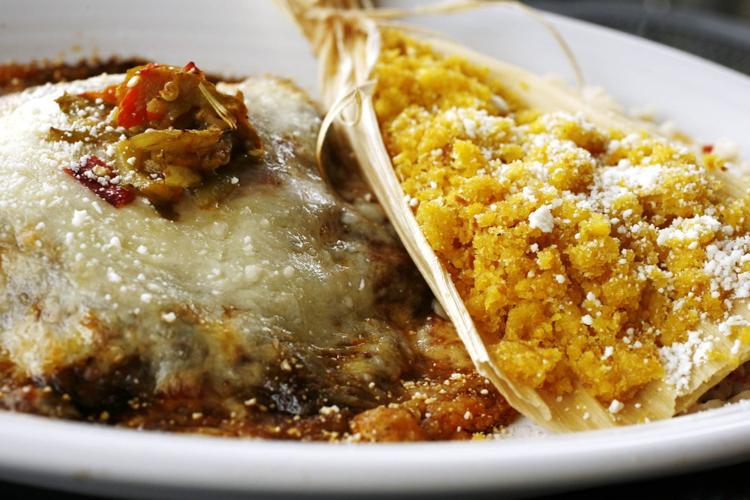 Carrabba's Italian Grill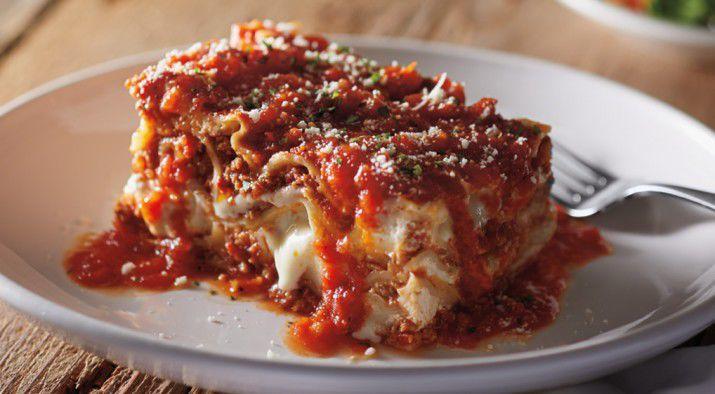 Celebrity restaurant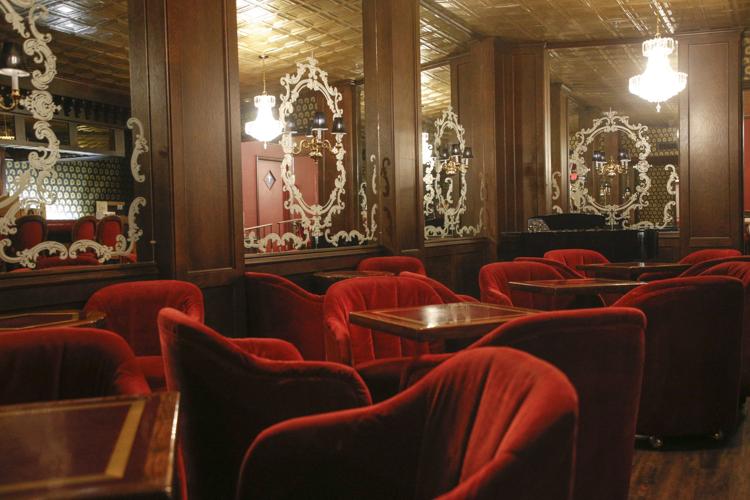 Charlie's Chicken
Chimera Cafe
Cherry Street Kitchen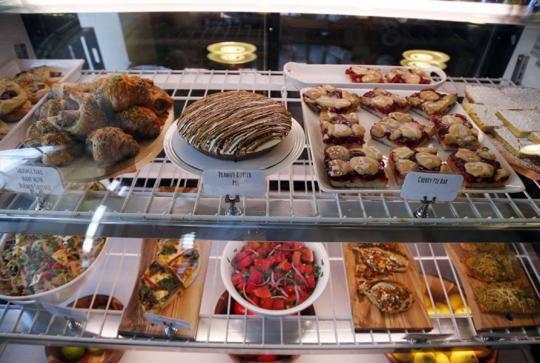 Chuy's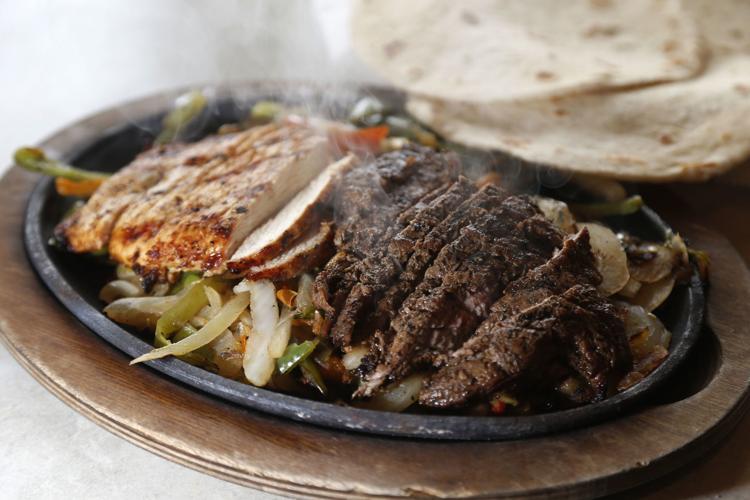 Coney I-Lander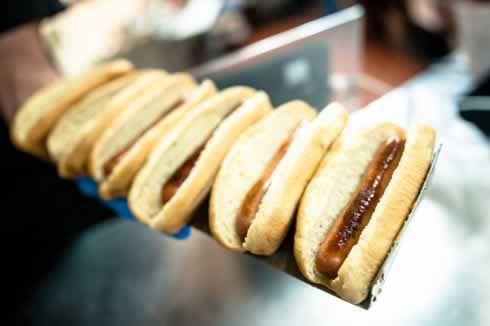 Coney Island Hot Weiners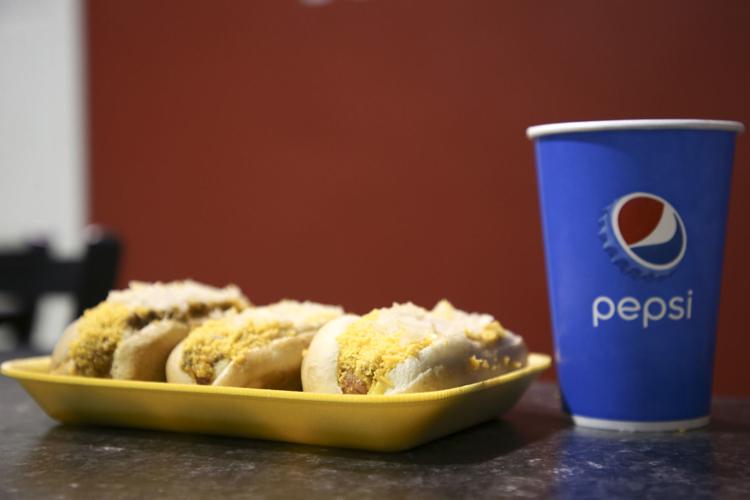 Cotton Patch Cafe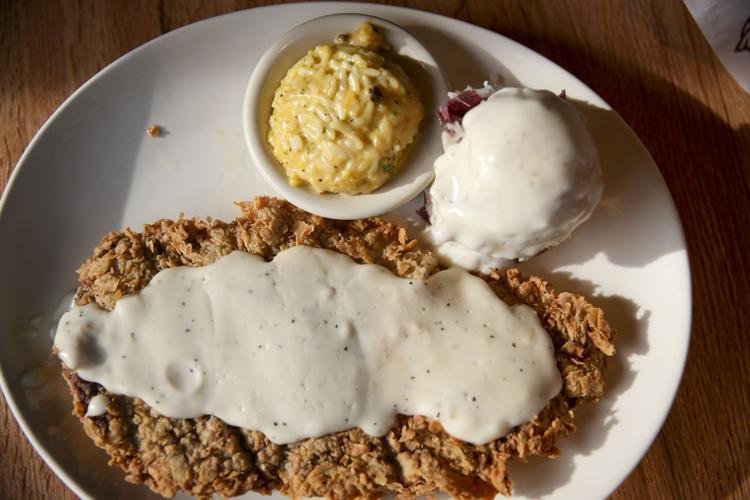 Daily Grill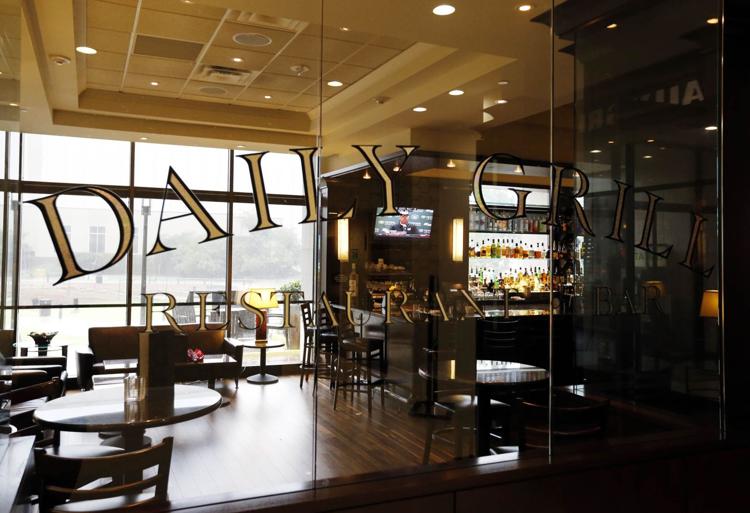 Dalesandro's Italian Cuisine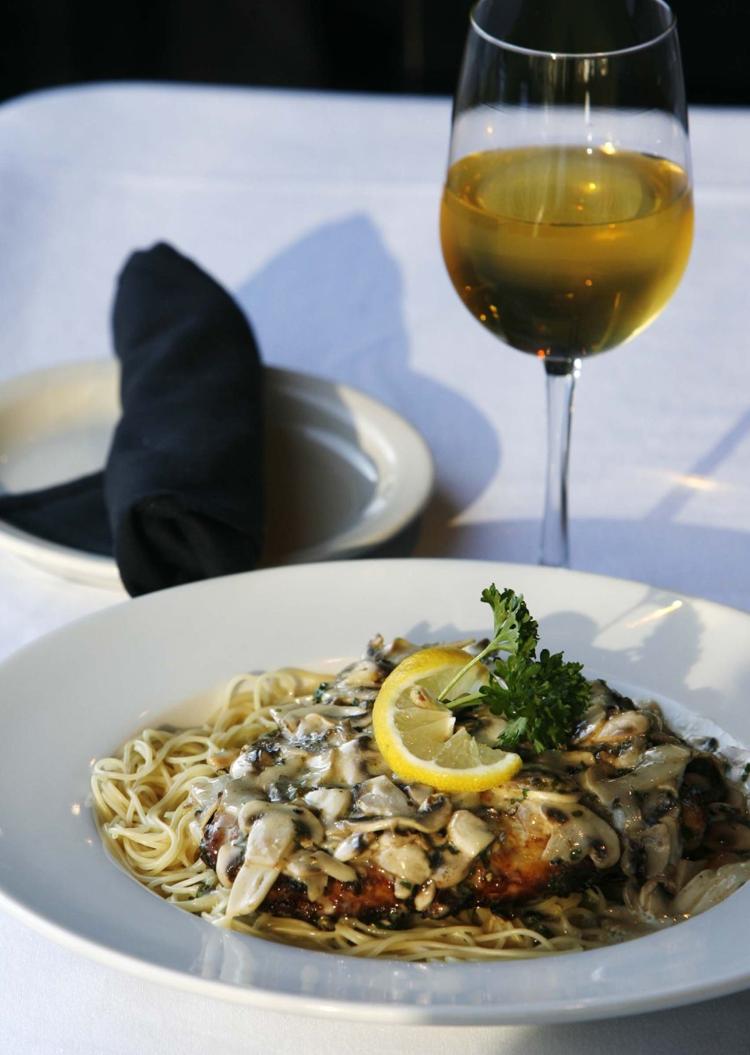 Delta Cafe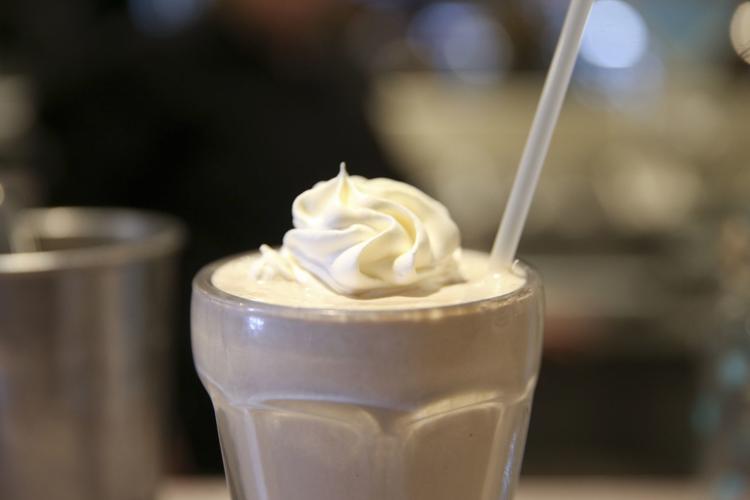 The Deuce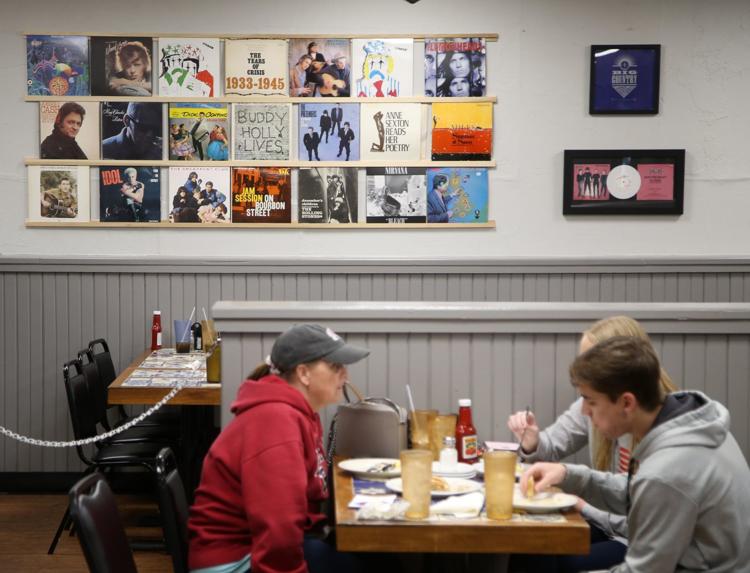 Dilly Diner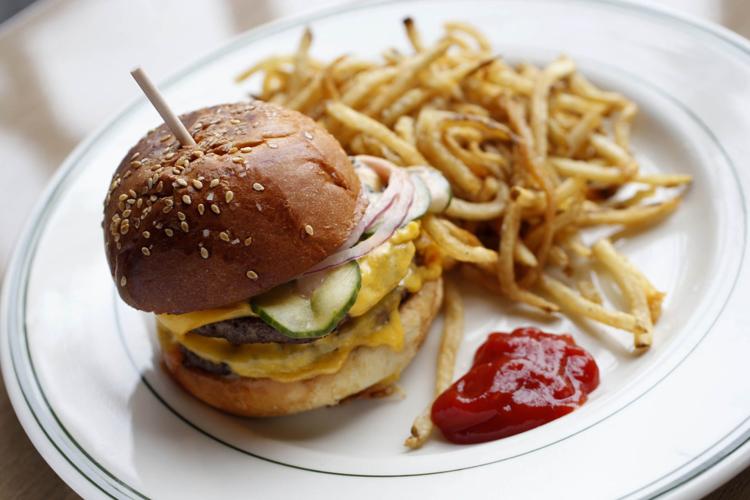 DoubleShot Coffee Co.
Dos Compas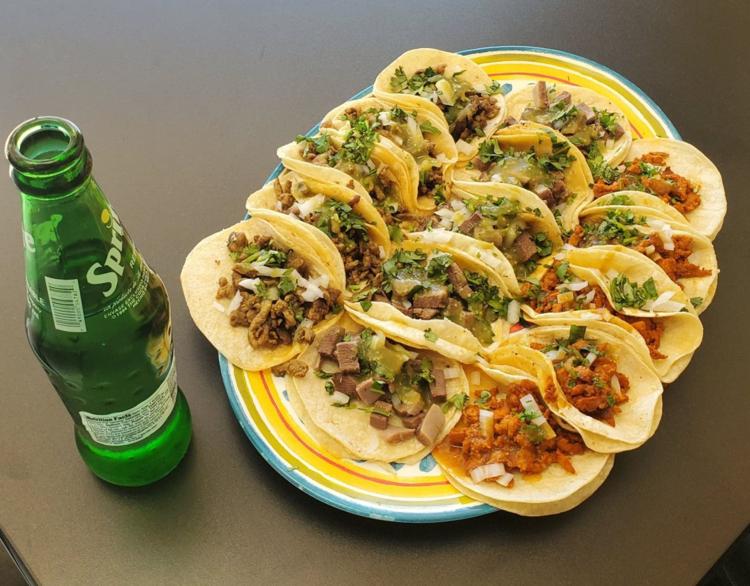 Elgin Park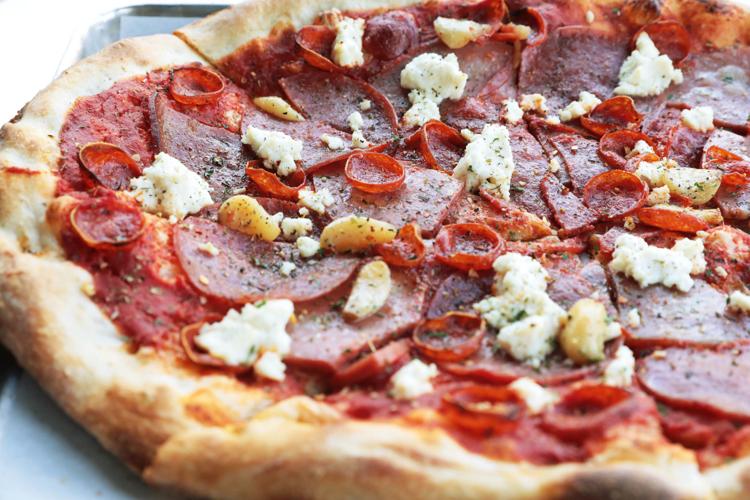 Elote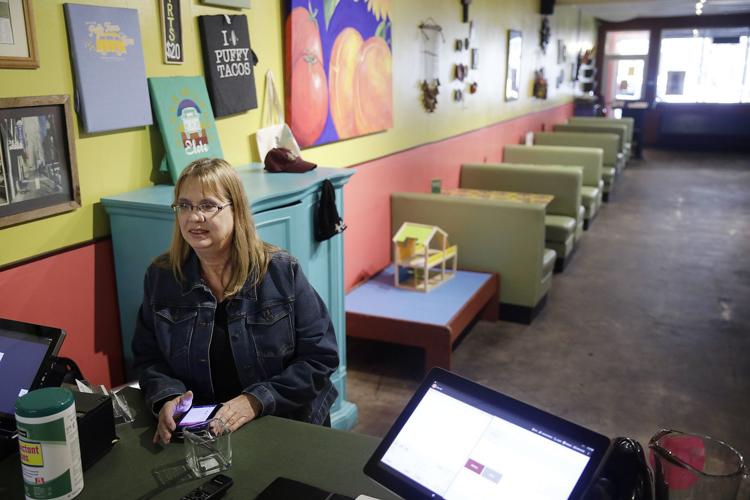 Evelyn's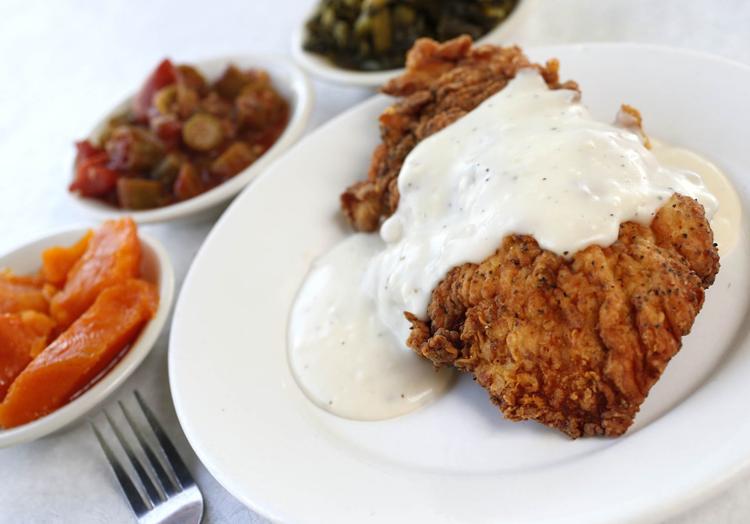 El Ranchero
Esperance Bakery
Fat Guys Burger Bar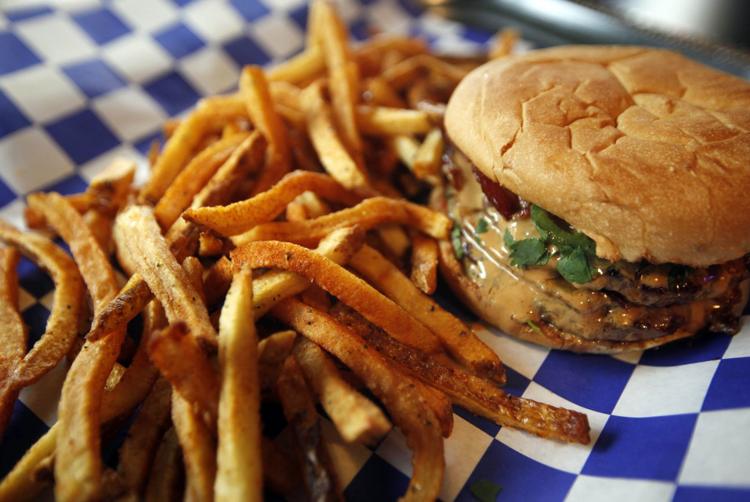 Fassler Hall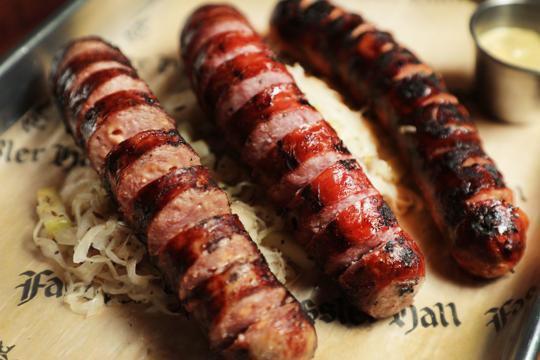 First Watch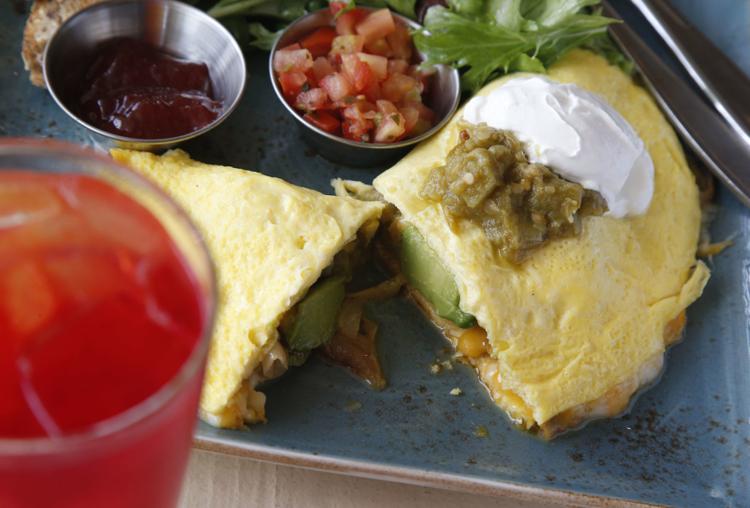 Flo's Burger Diner
Foolish Things Bar and Biscuit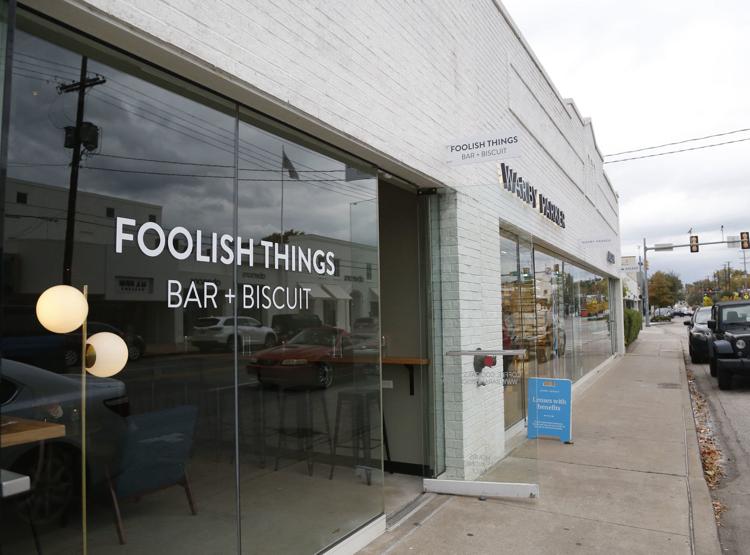 Freckles Frozen Custard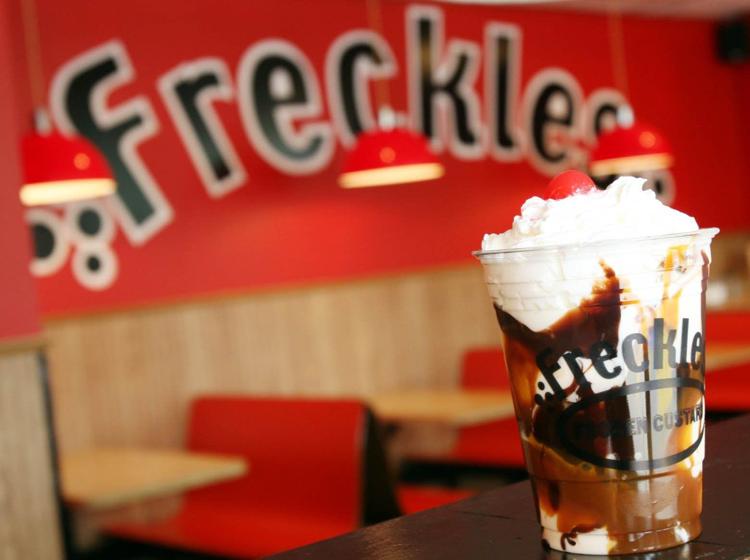 Golden Corral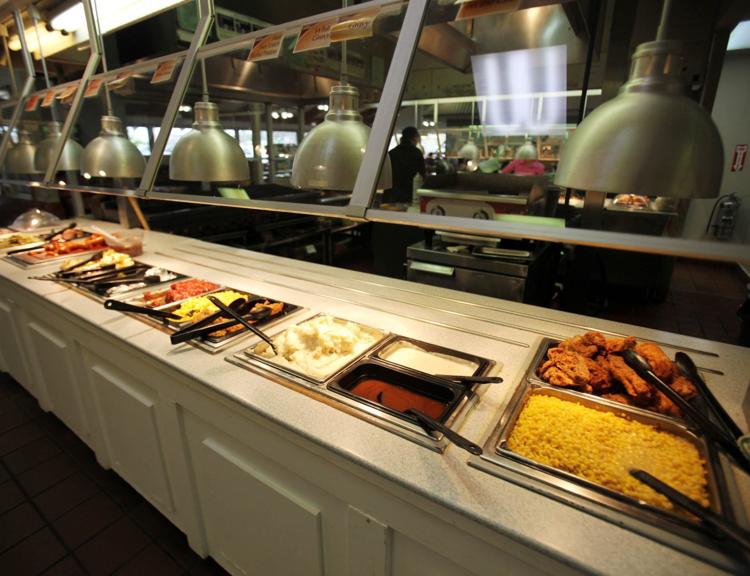 The Hamlet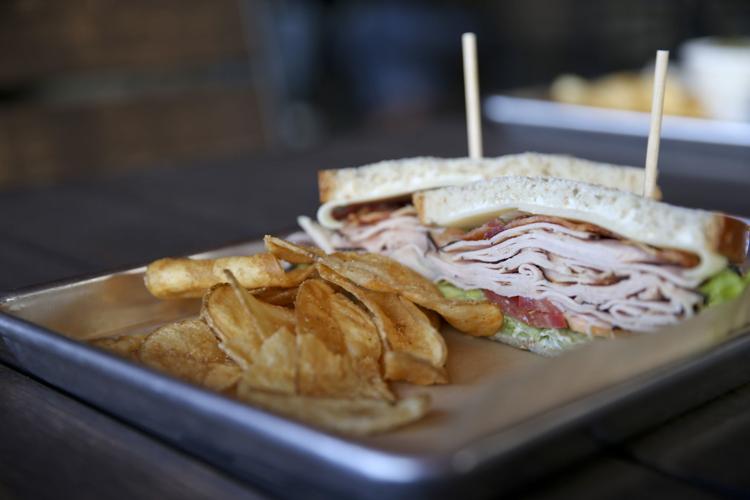 Herbert's Specialty Meats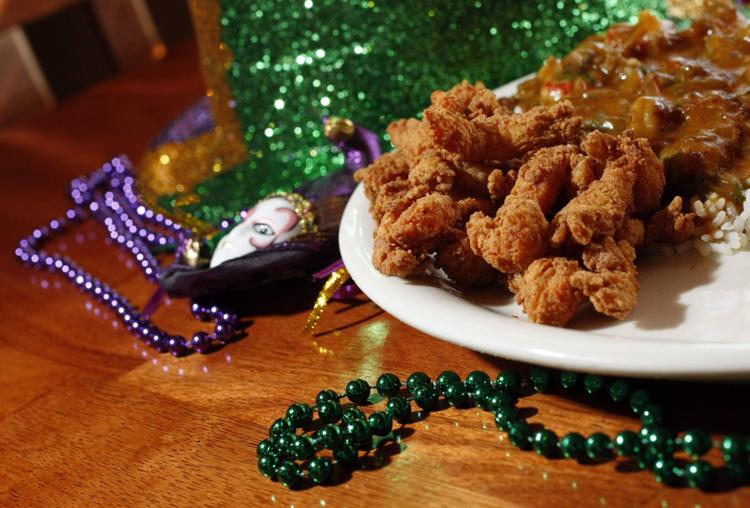 Hideaway Pizza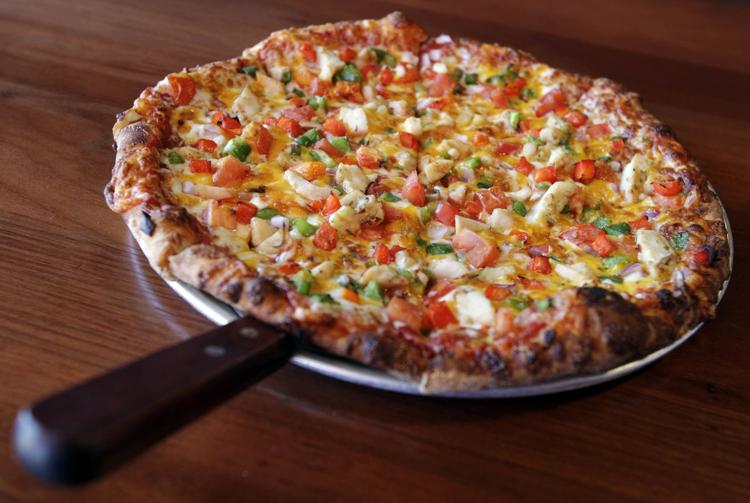 High Dive Tulsa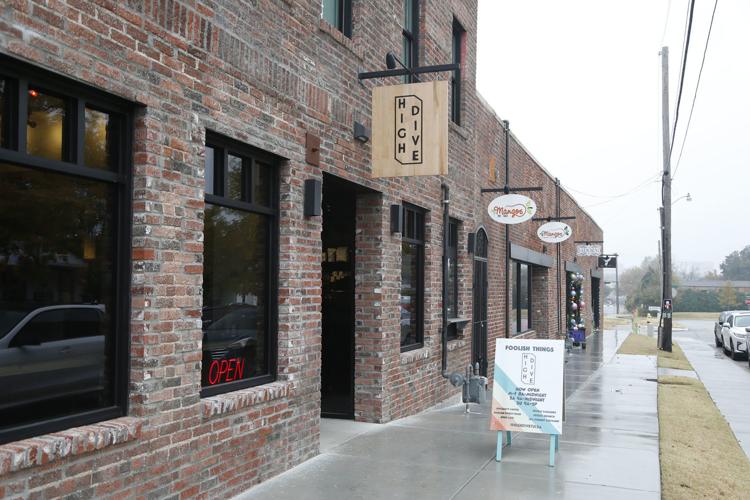 Hooters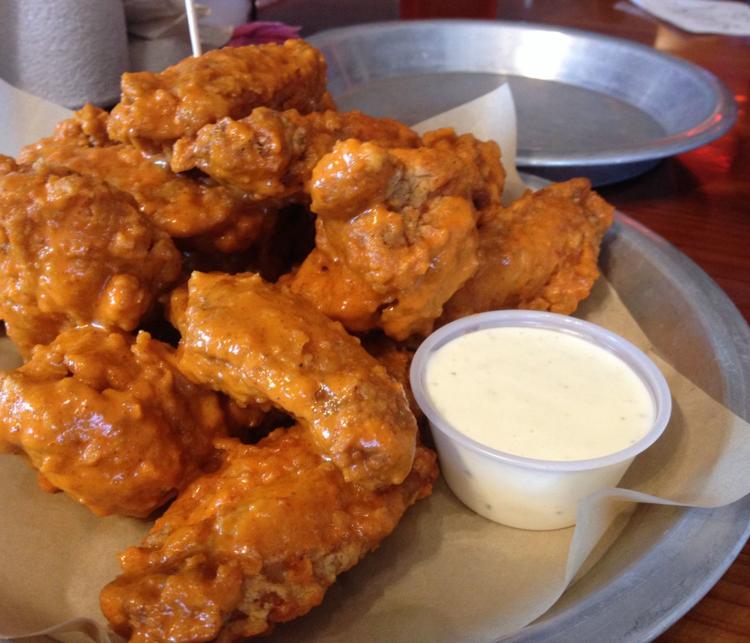 The Hungry Ninja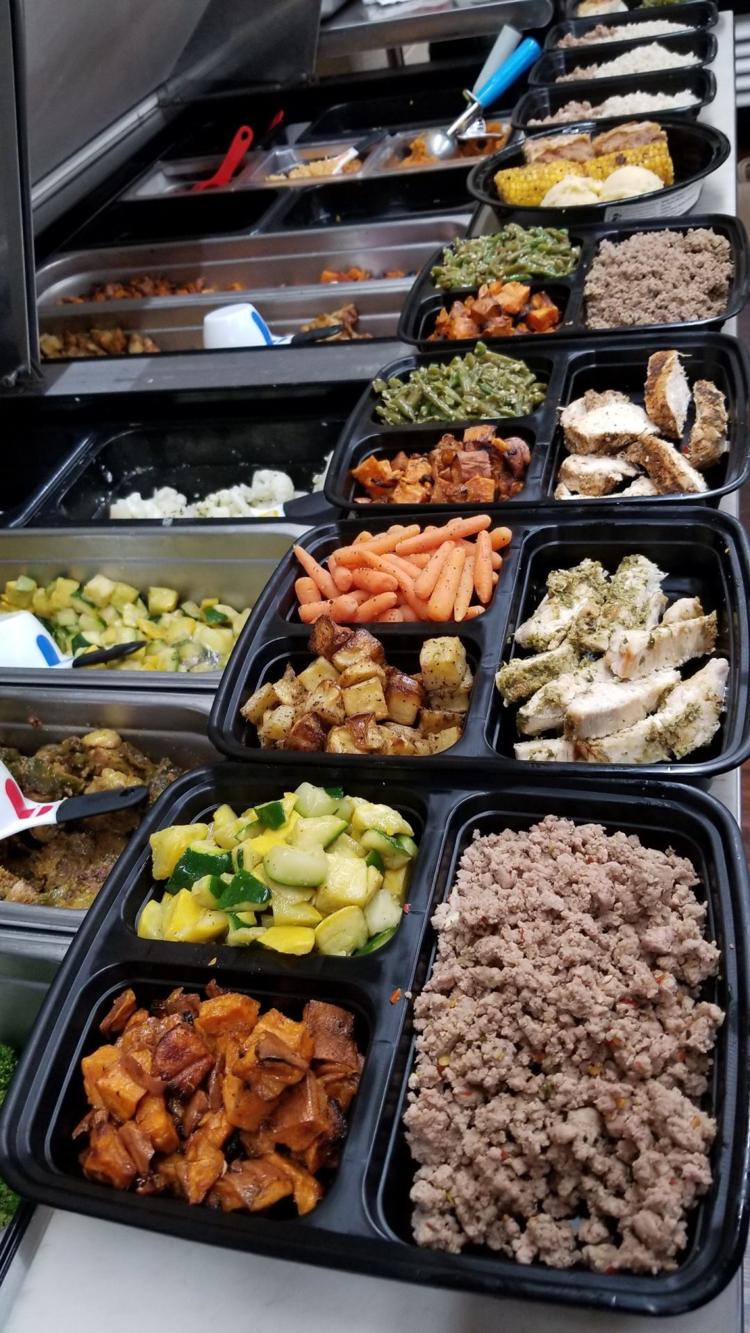 India Palace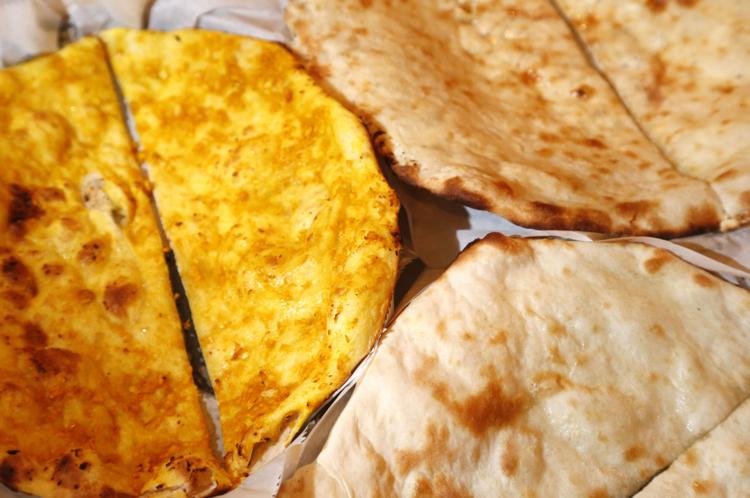 In the Raw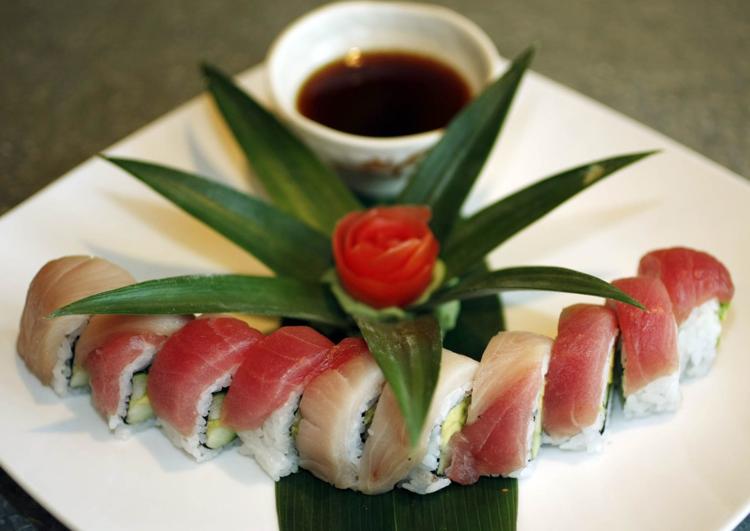 J.J.'s Gourmet Burger Cafe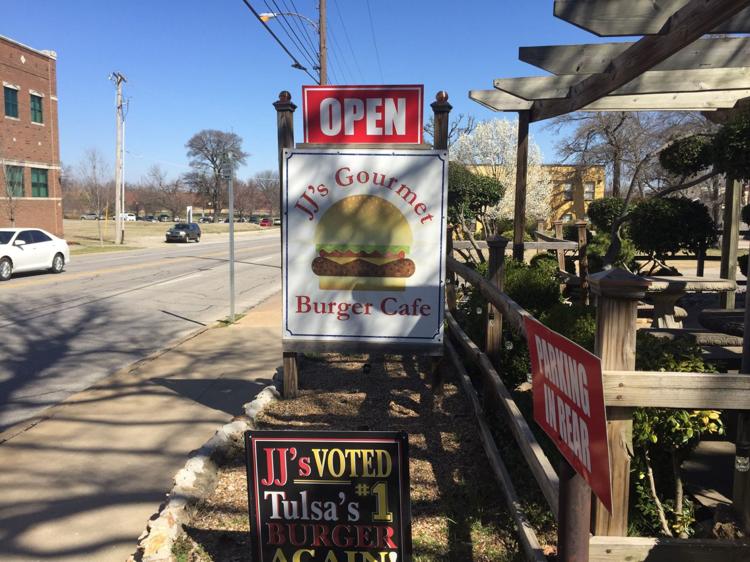 Jane's Delicatessen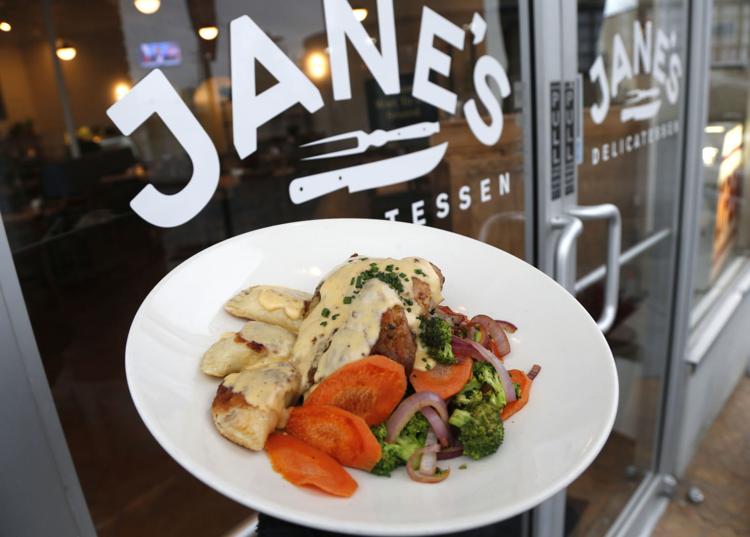 Jamil's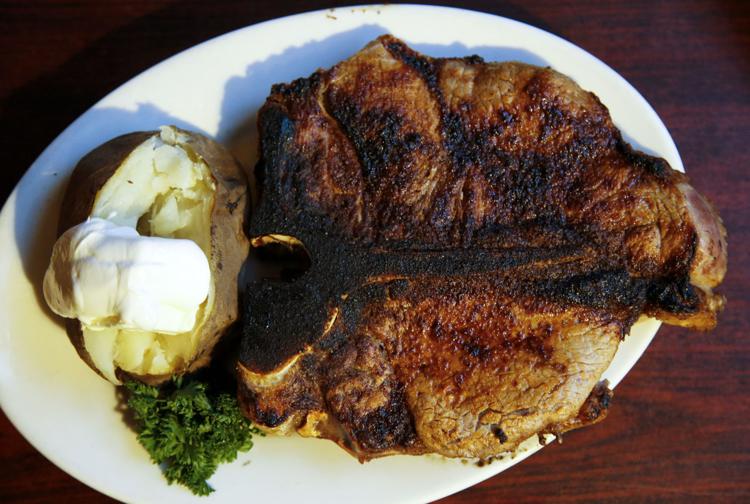 Jimmy John's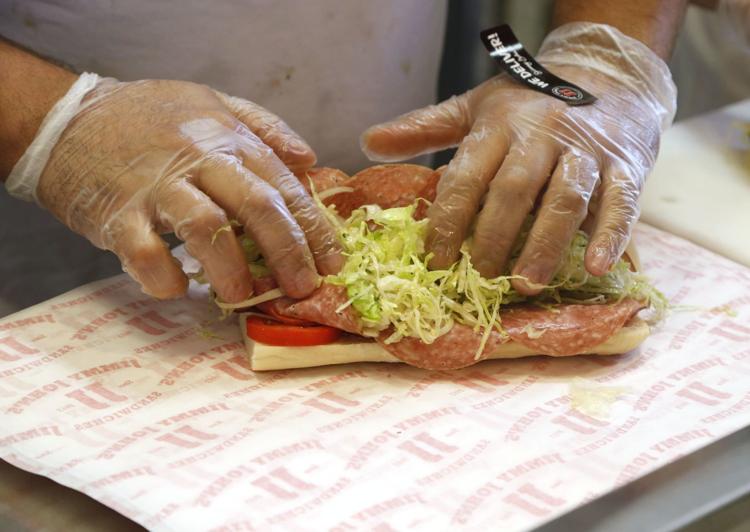 Jimmy's New York Pizzeria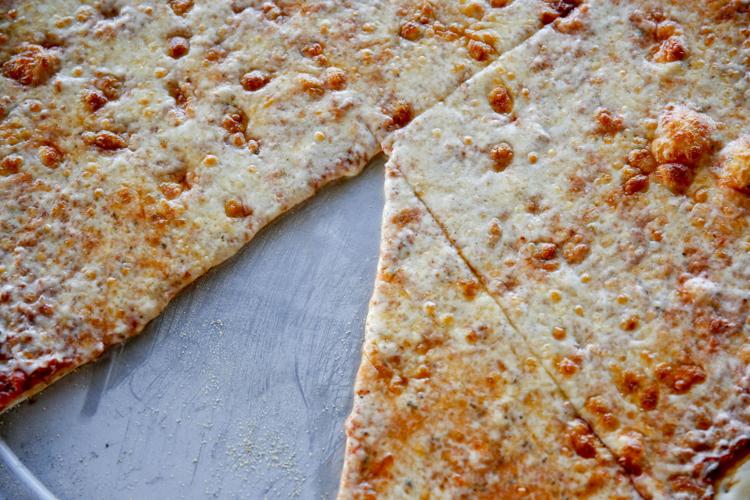 Kentucky Fried Chicken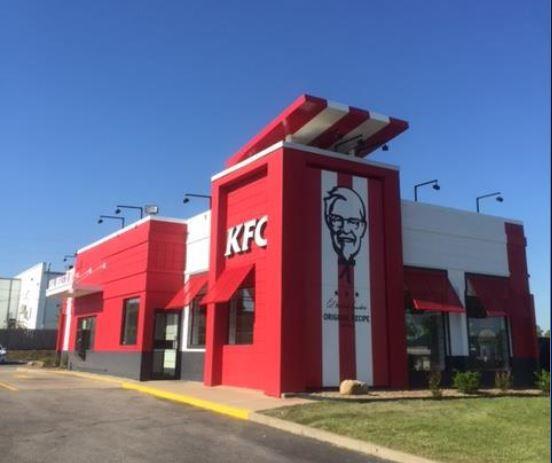 KEO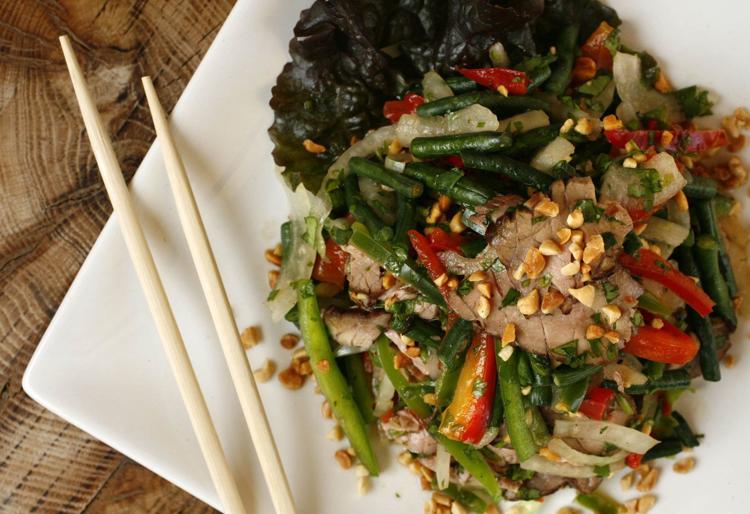 Kilkenny's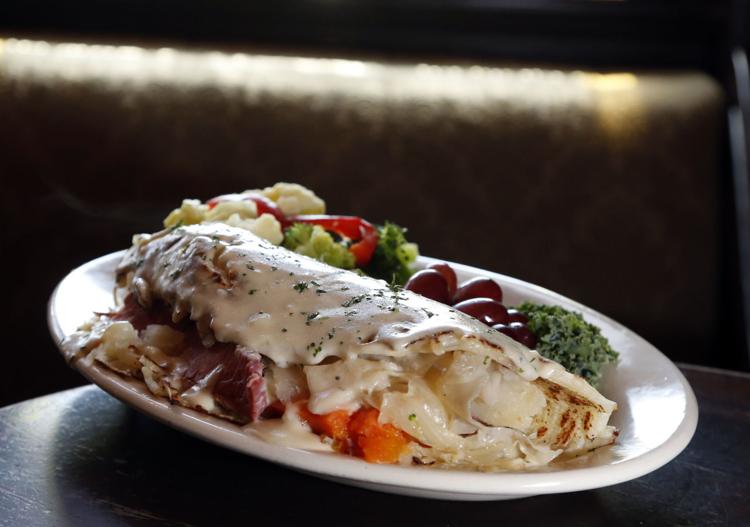 Knotty Pig BBQ, Burger & Chili House
Laffa
Lambrusco'z To-Go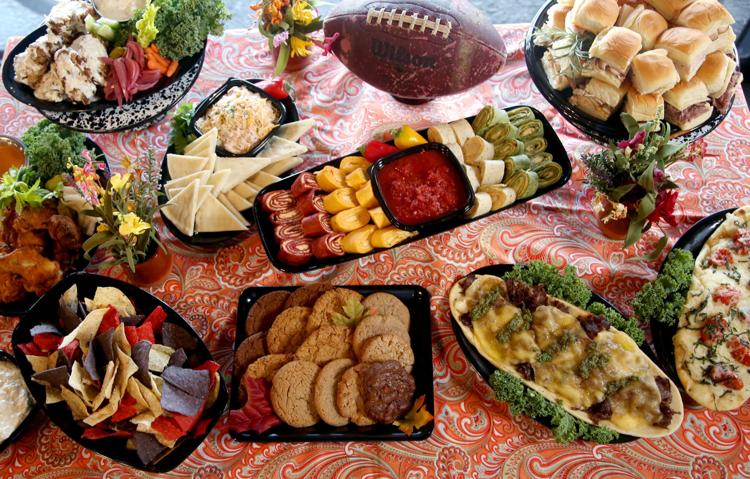 Lanna Thai
La Roma Pizza and Mediterranean Food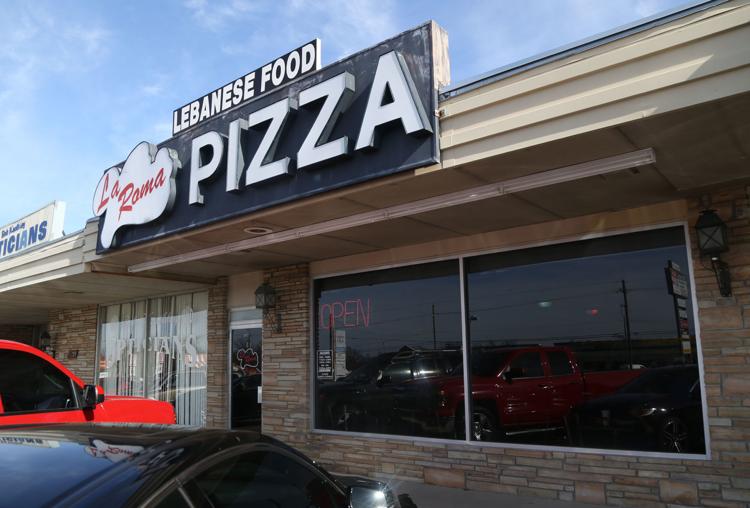 Lassalle's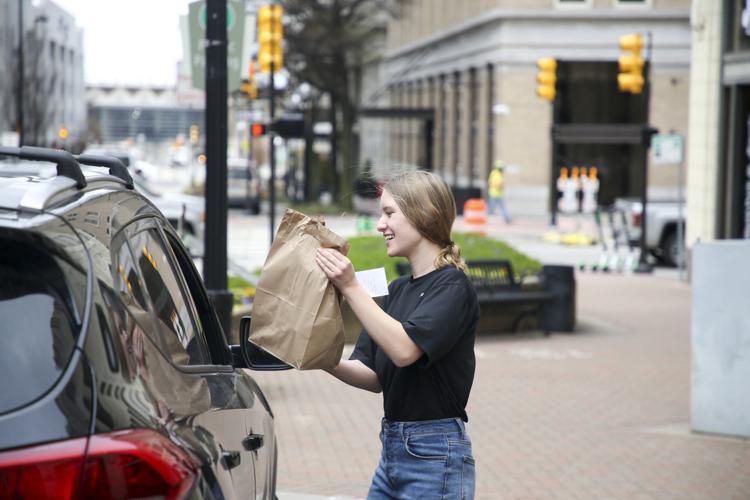 Le Louvre French Café
Livi Lee's Daylight Donuts
Lone Wolf Banh Mi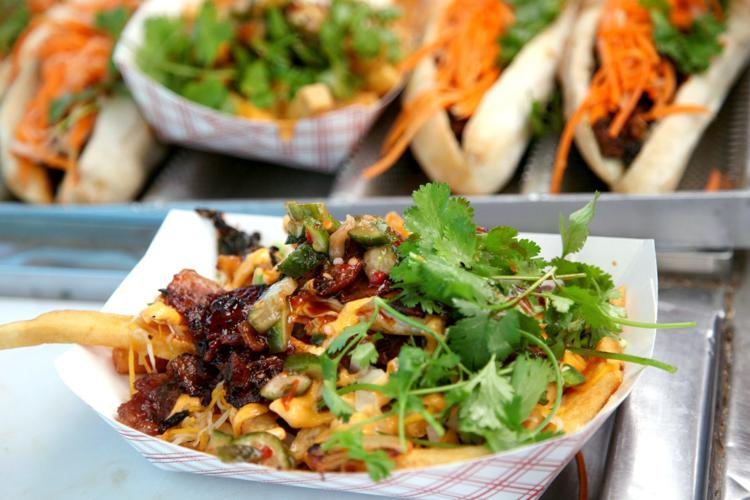 Lot A Burger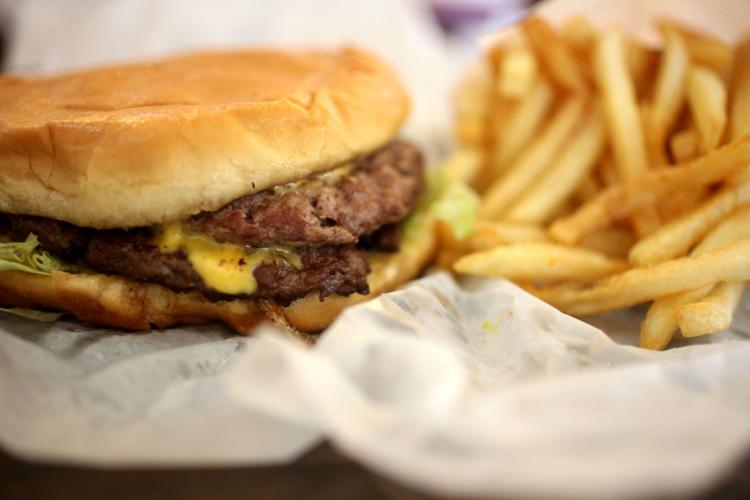 Lowood Modern Woodfire Restaurant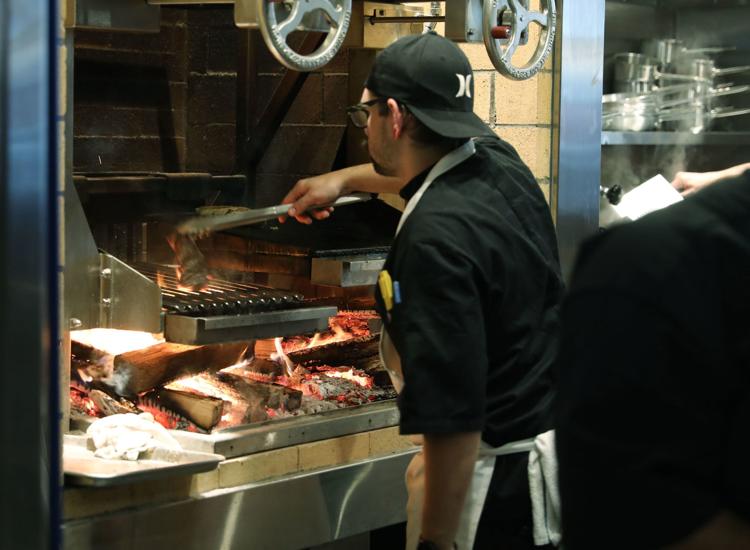 Ludger's Bavarian Cakery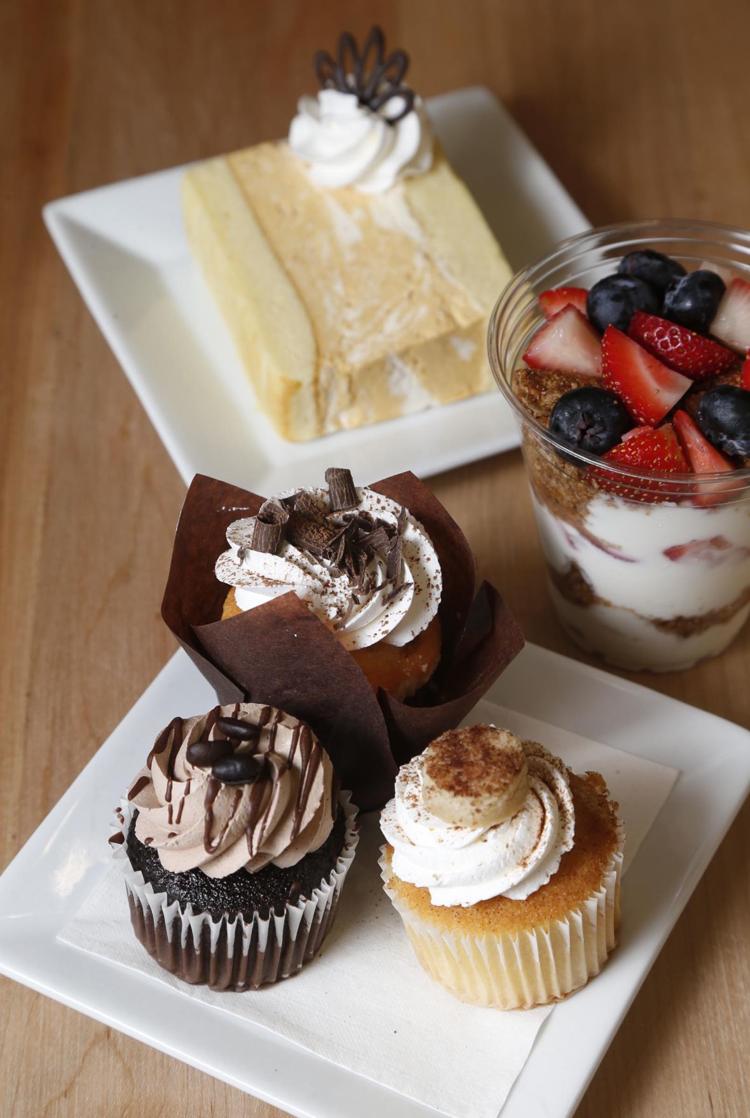 Ludger's Catering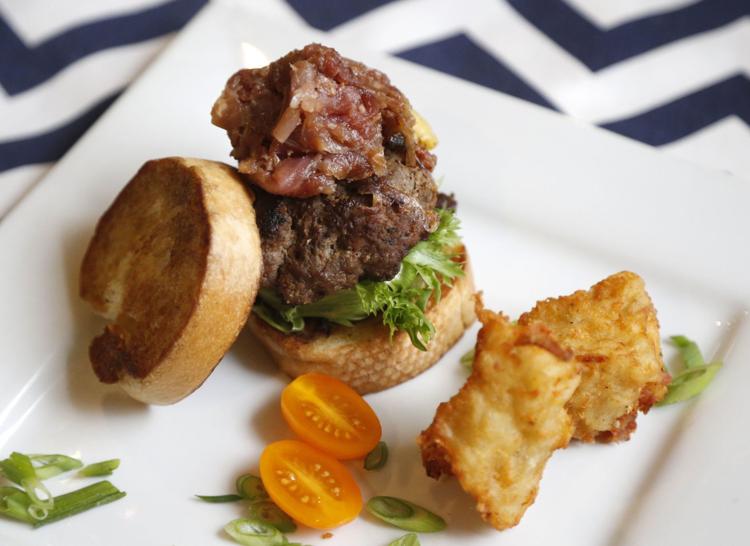 Mack's Wings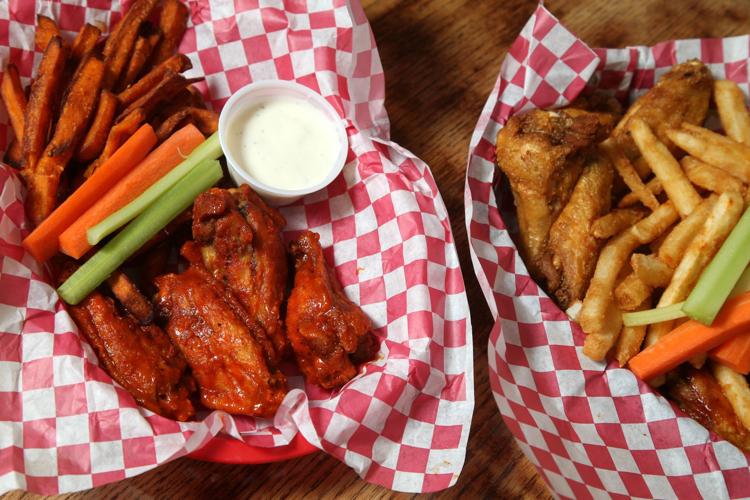 Marco's Pizza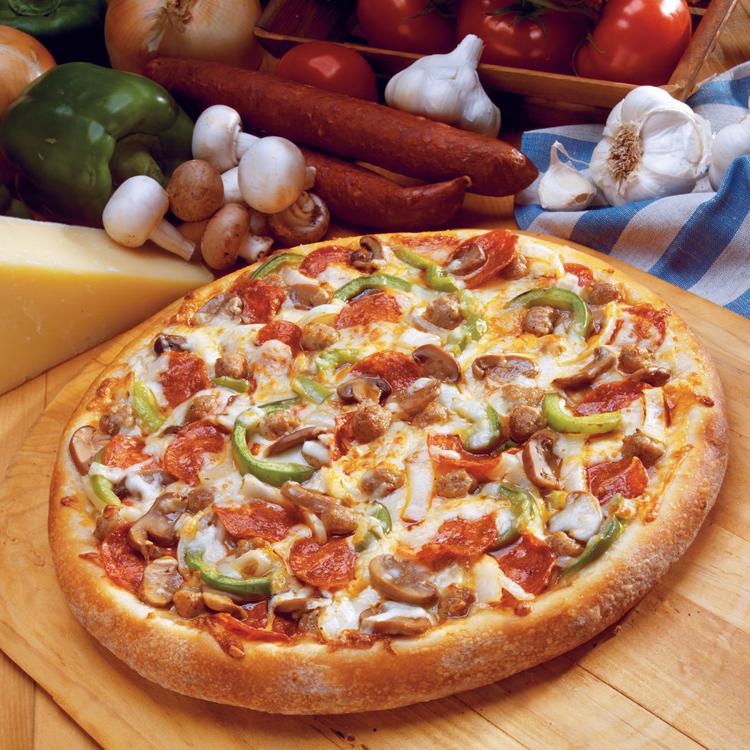 Margaret's German Restaurant
Mazzio's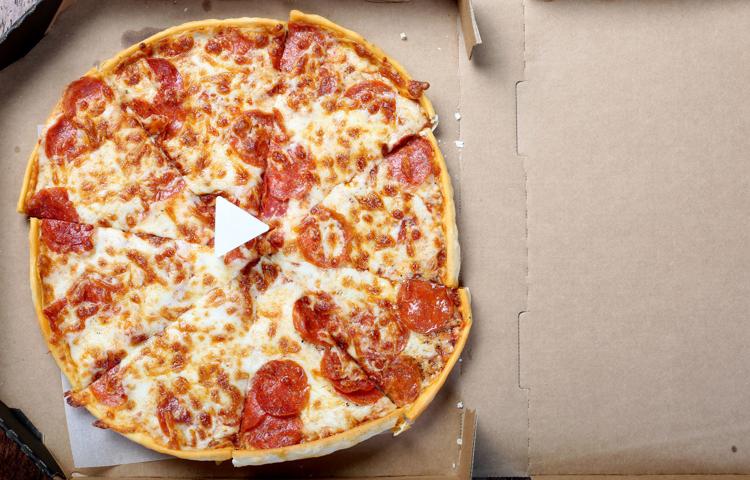 Merritt's Bakery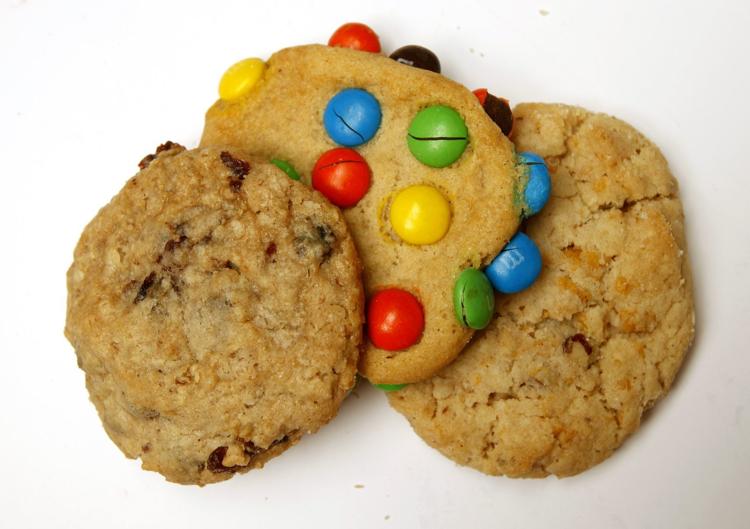 Metro Diner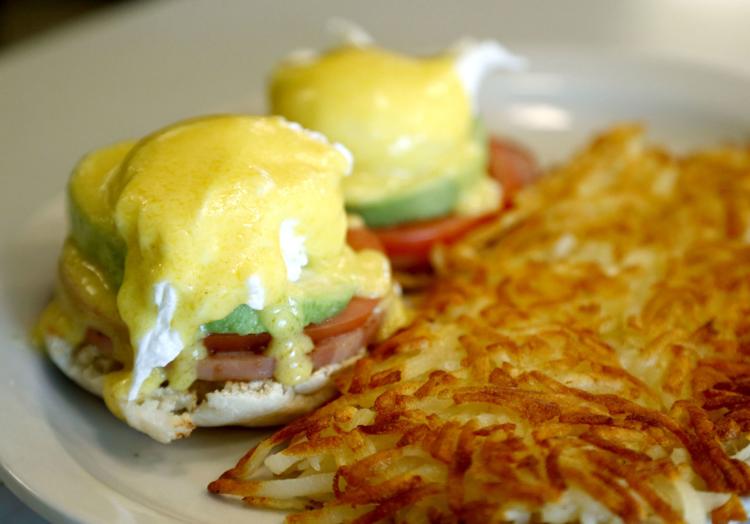 Mi Cocina
Mikes BBQ & Catering
Mom's Family Diner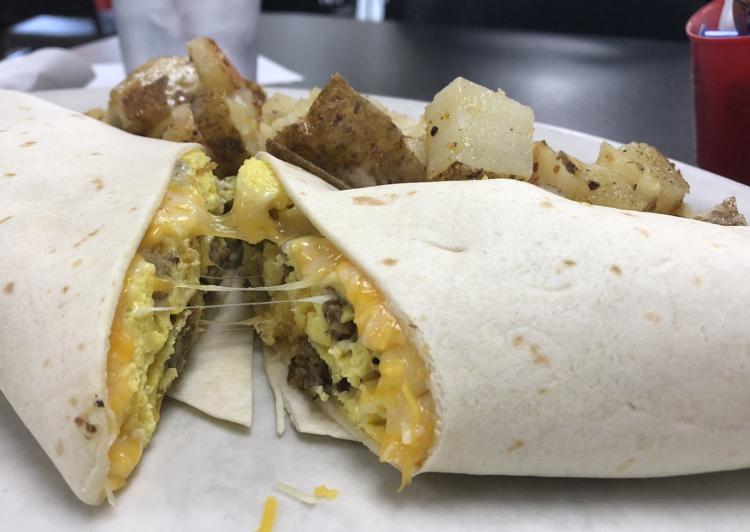 Mondo's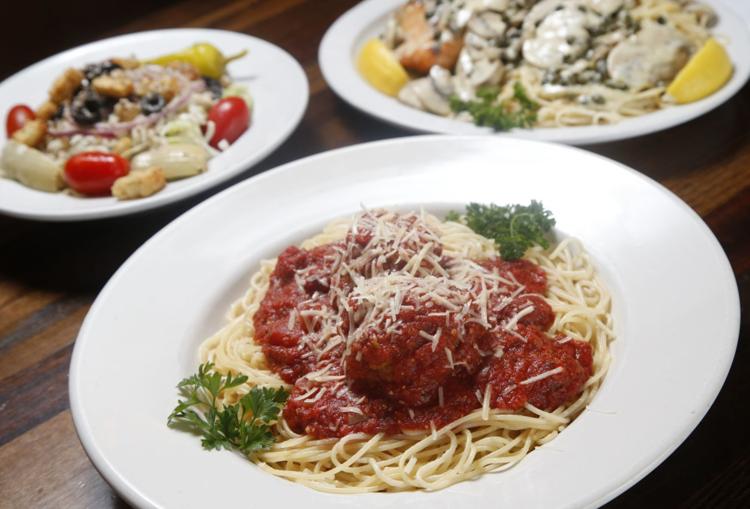 Mother Road Market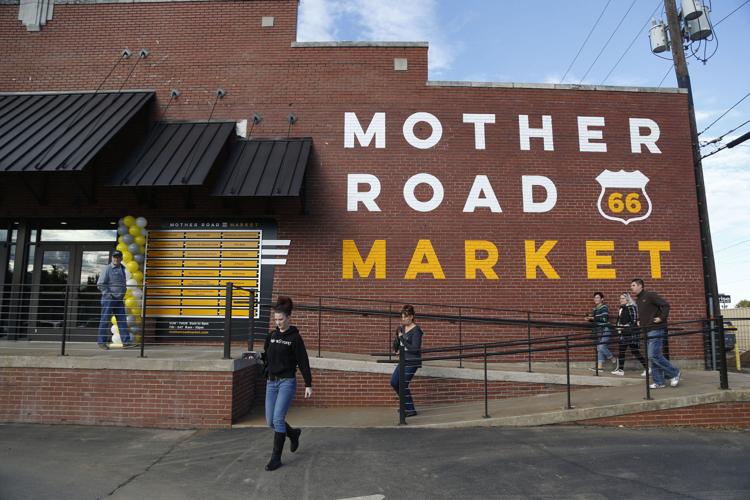 My Thai Kitchen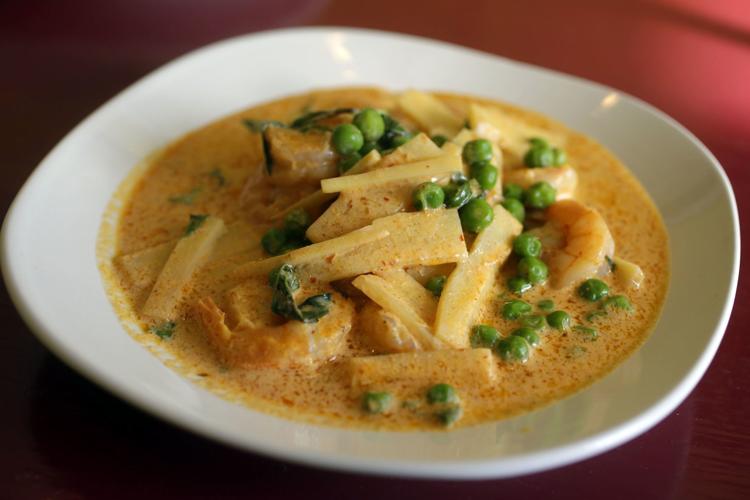 Oliveto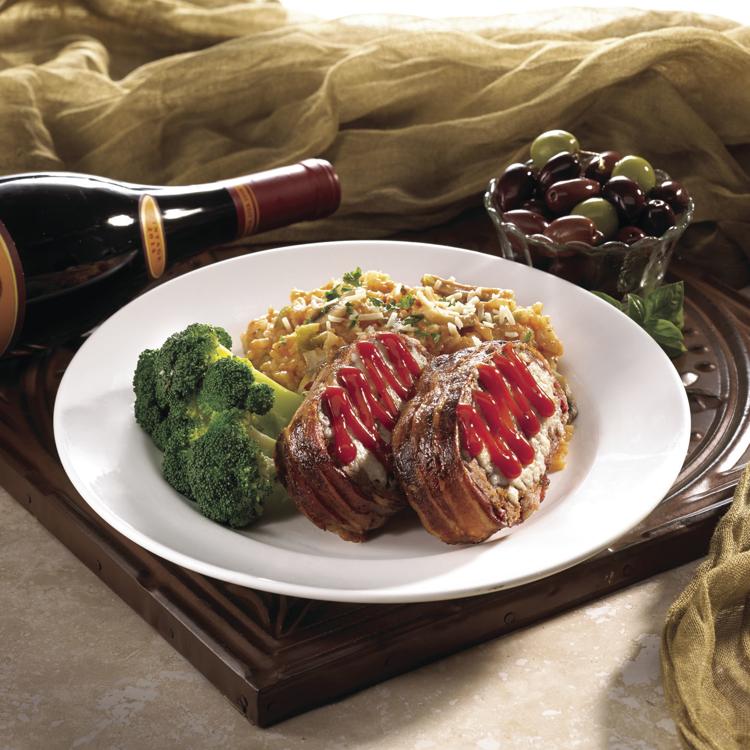 Oklahoma Joe's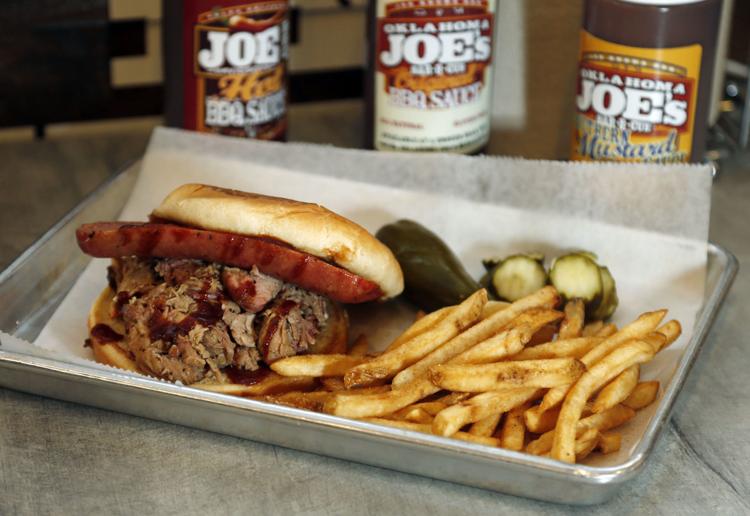 Oren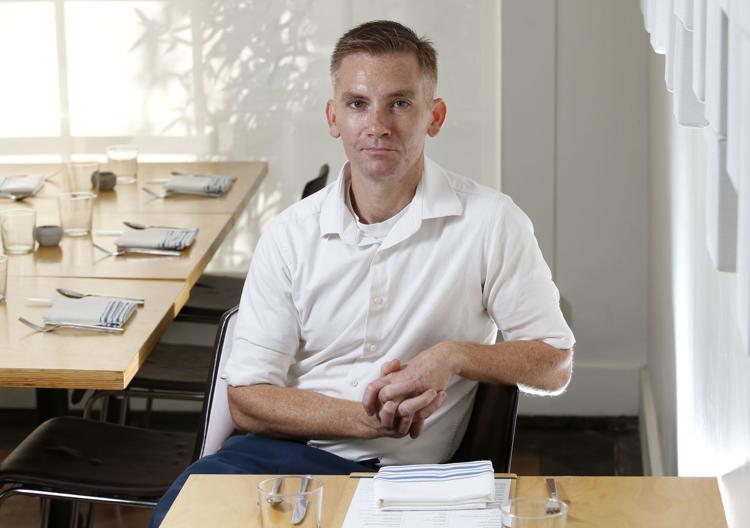 Nola's
Palace Cafe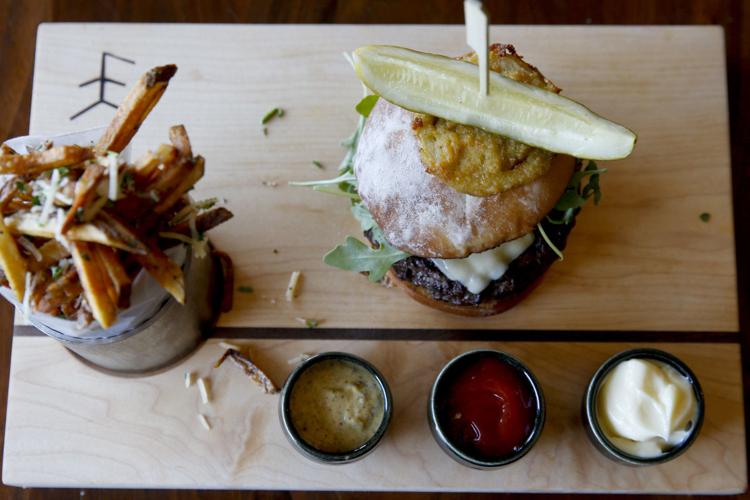 Panera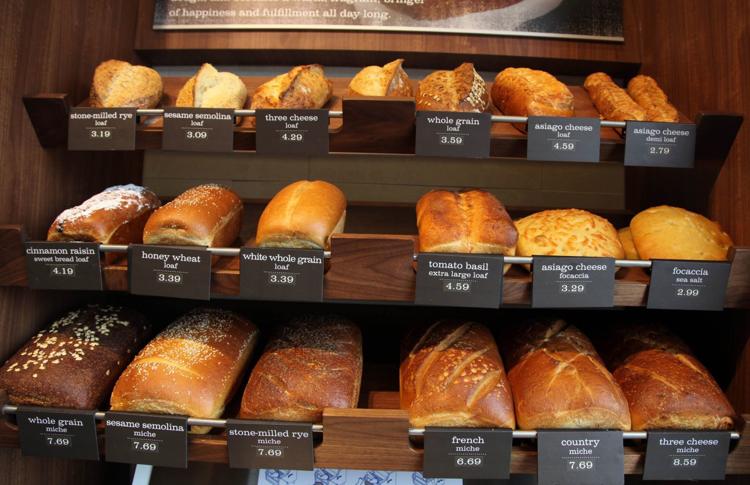 Peacemaker Lobster and Crab
Pho-Ni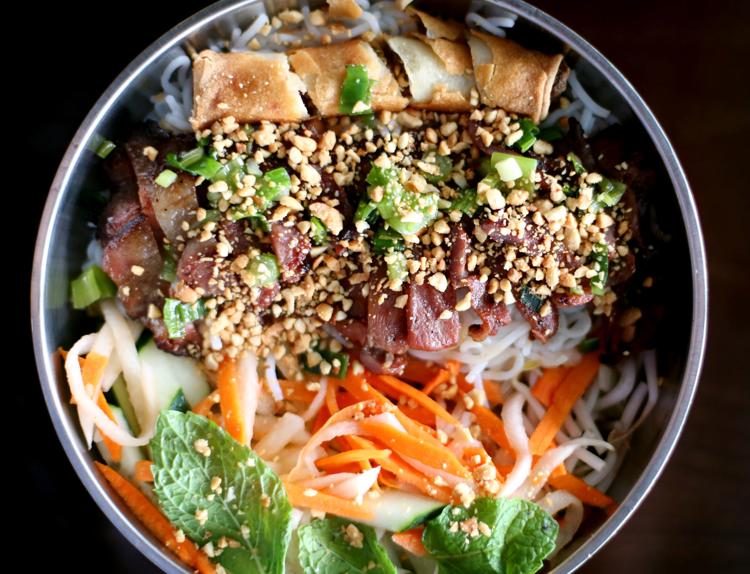 Pita Place Mediterranean Grill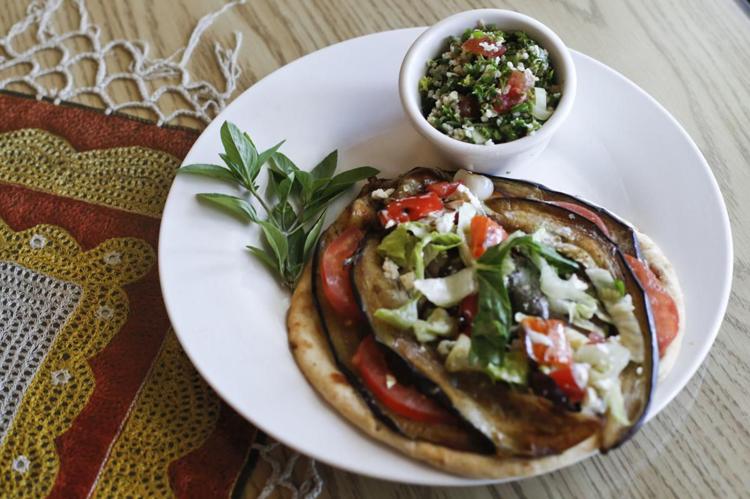 Prairie Fire Pizza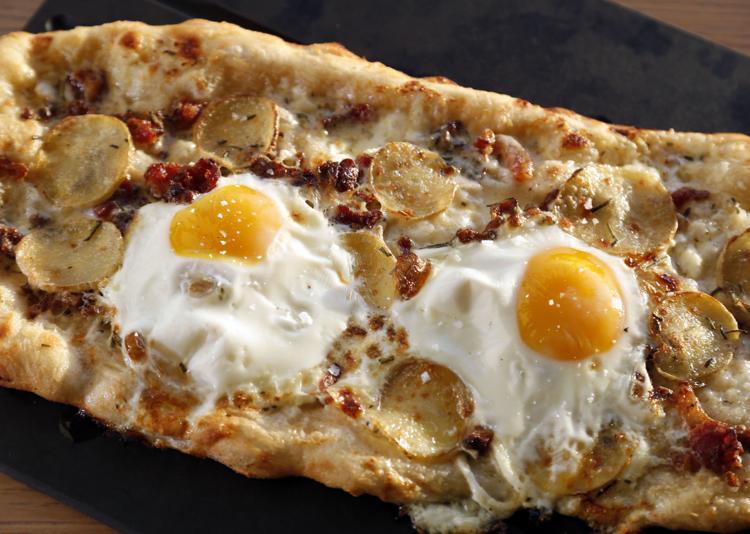 Rocking "R" Ranch House Restaurant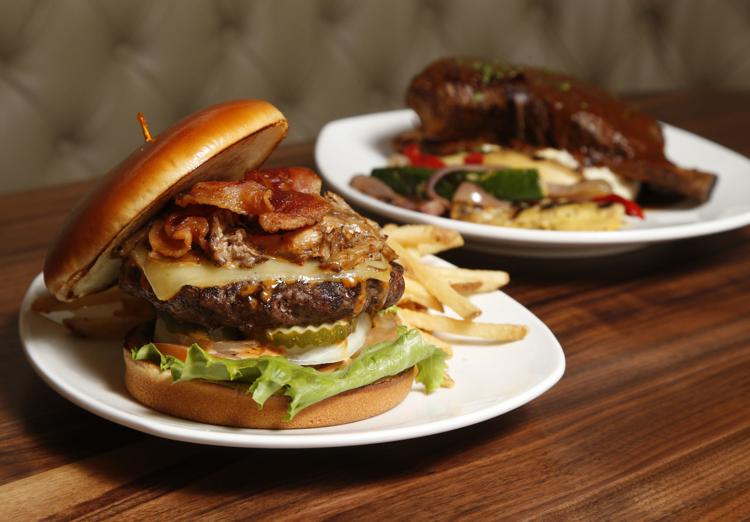 Ron's Hamburgers and Chili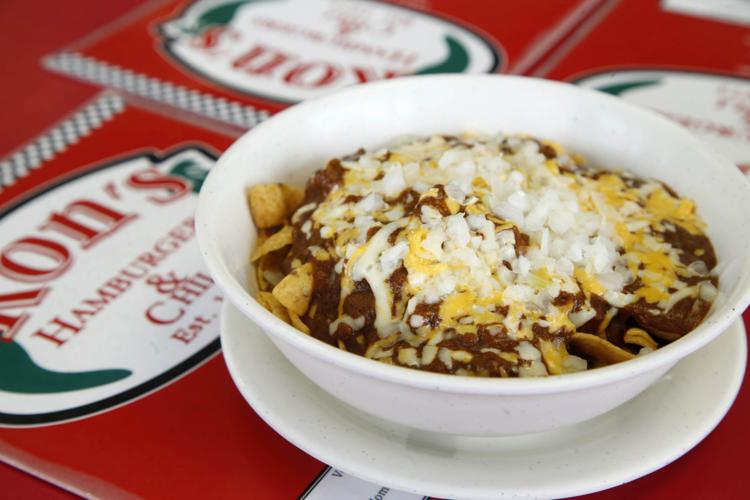 Roppongi
Queenie's
Que Gusto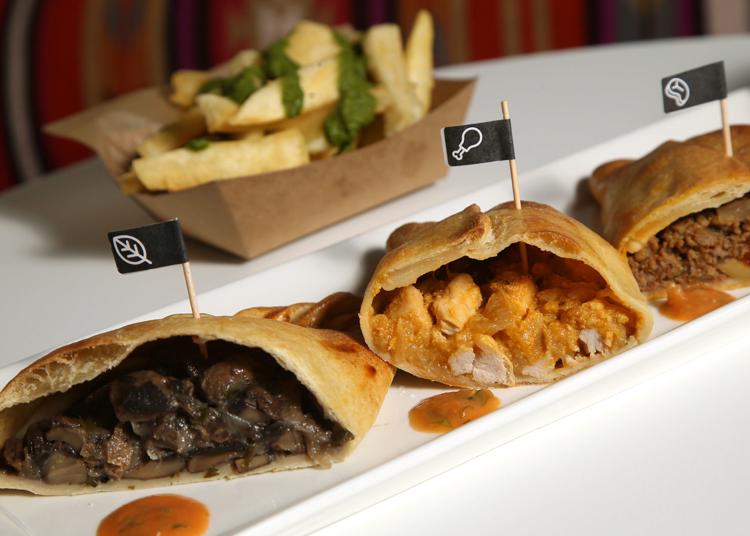 Roosevelt's Gastropub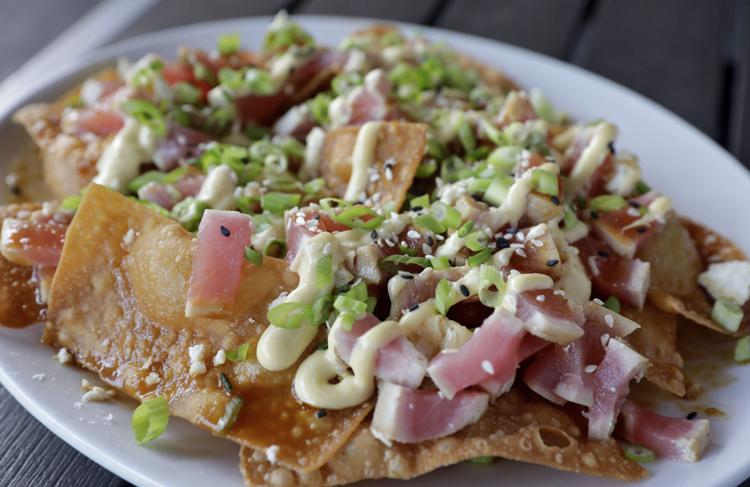 Russo's Coal Fired Italian Kitchen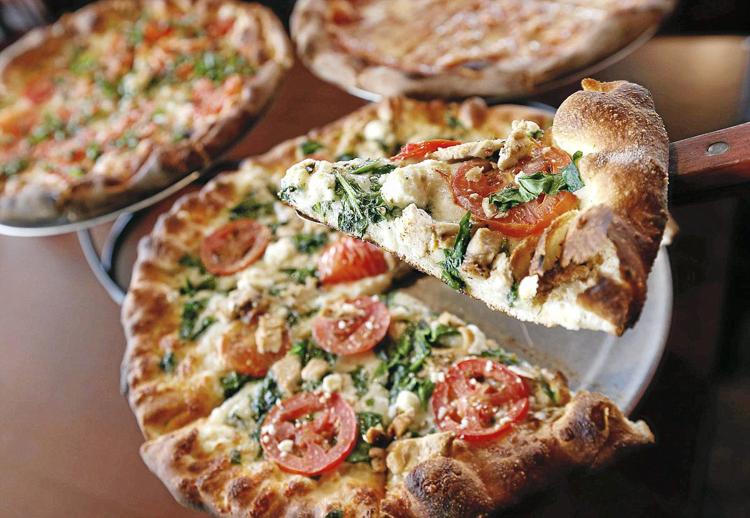 S&B's Burger Joint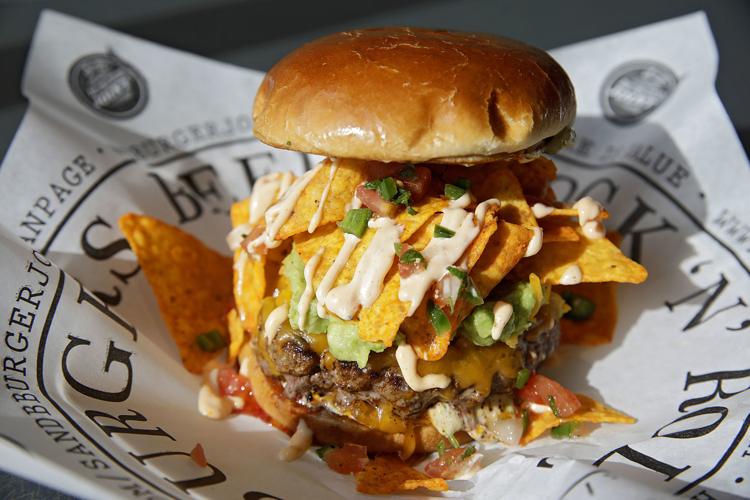 Saffron Mediterranean Cuisine
Savastano's
Savoy Restaurant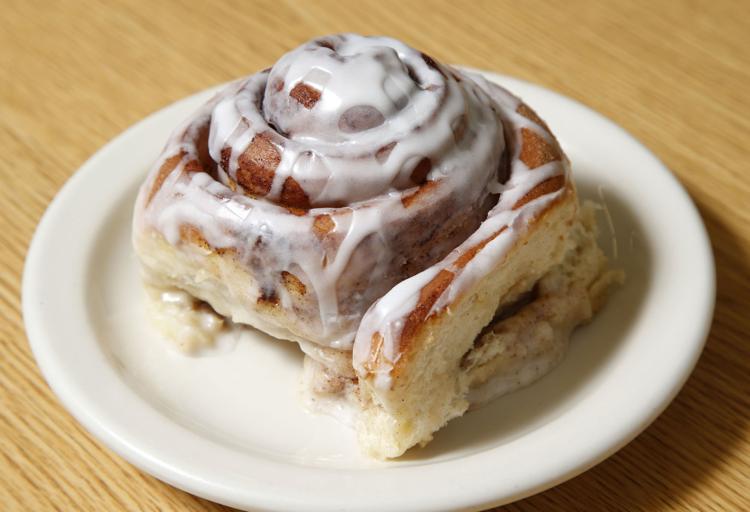 Shawkat's Mediterranean Restaurant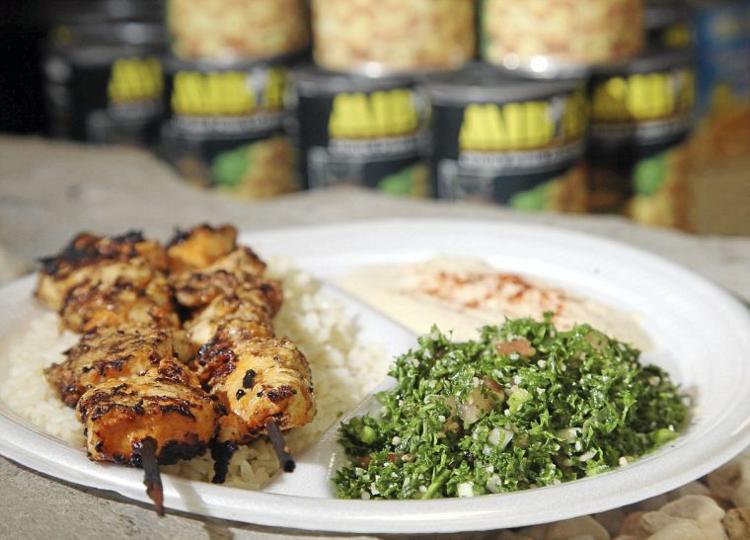 Shuffles Board Game Cafe
Siegi's Sausage Factory: Restaurant and Deli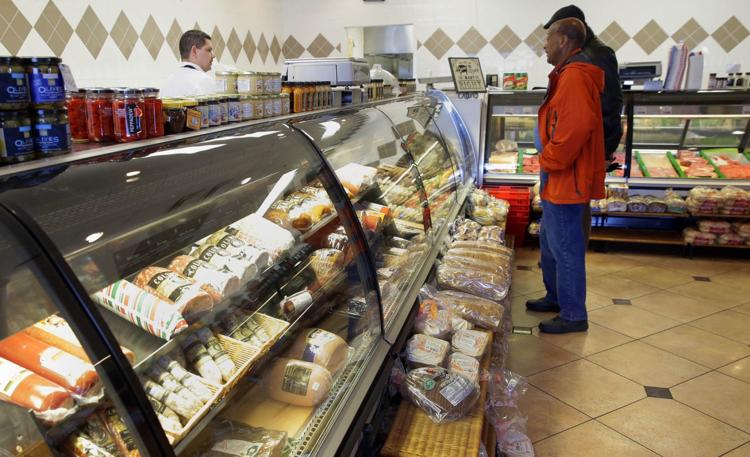 Shades of Brown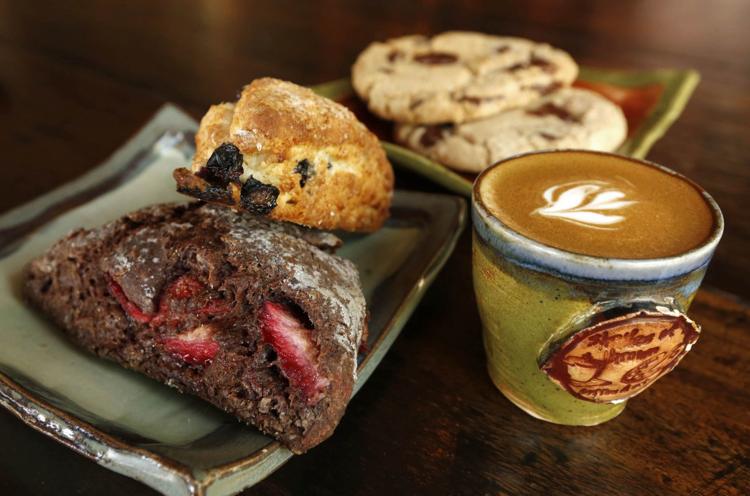 Sisserou's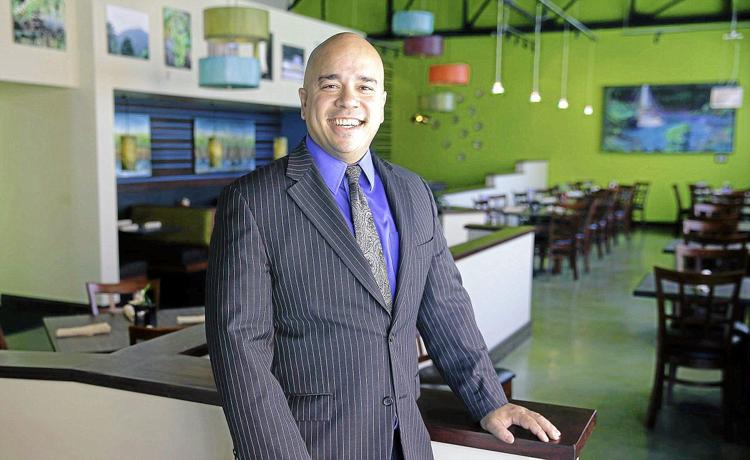 Stonehorse Cafe and Market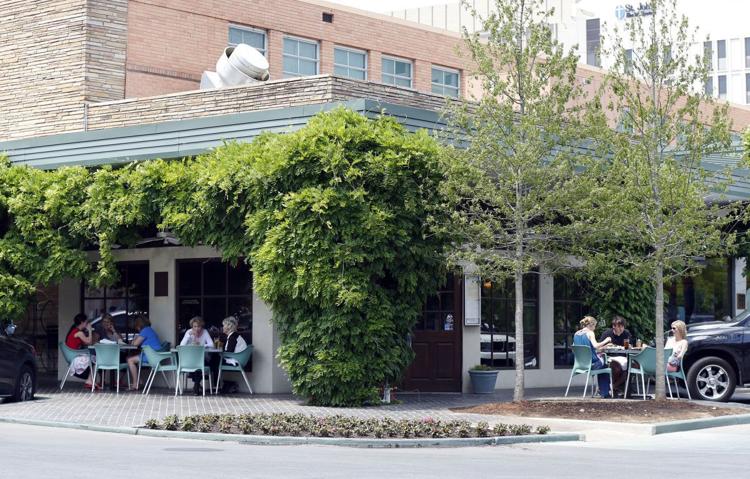 Sushi Hana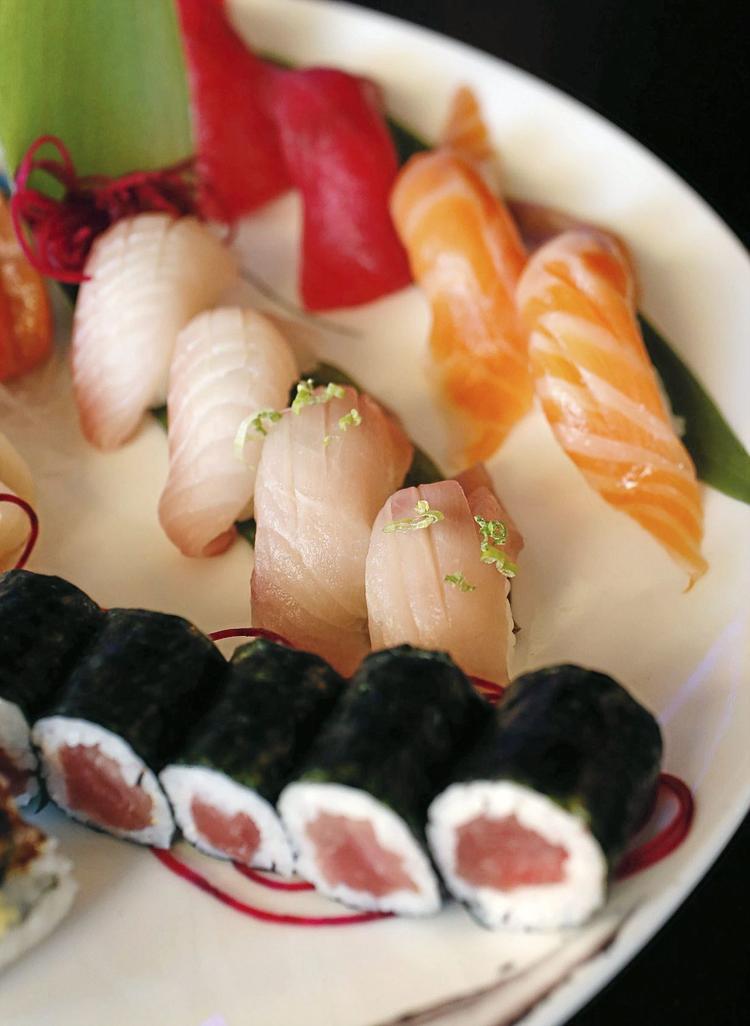 SushiFork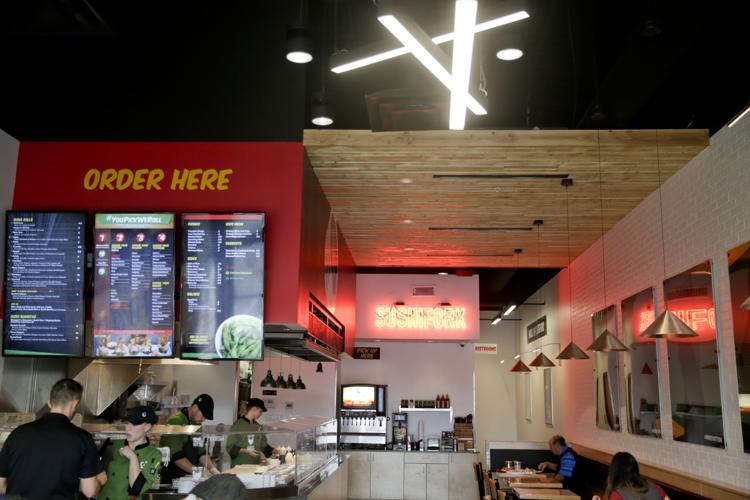 Tacos 4 Life
TAKE 2 — A RESONANCE CAFE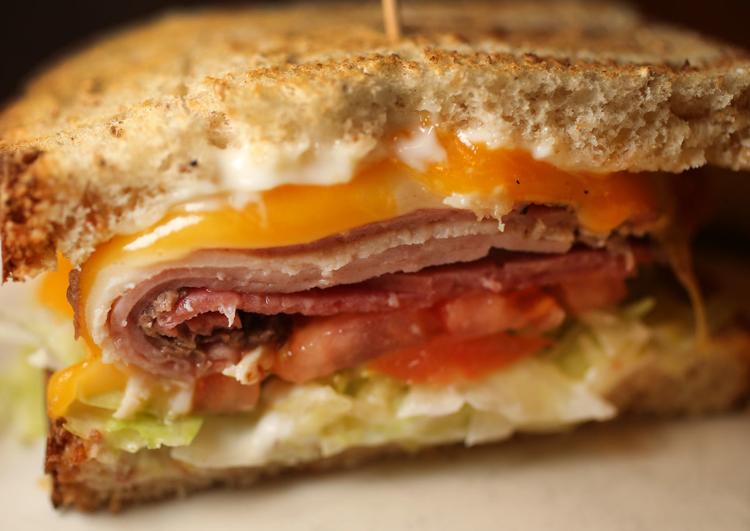 Tandoori Guys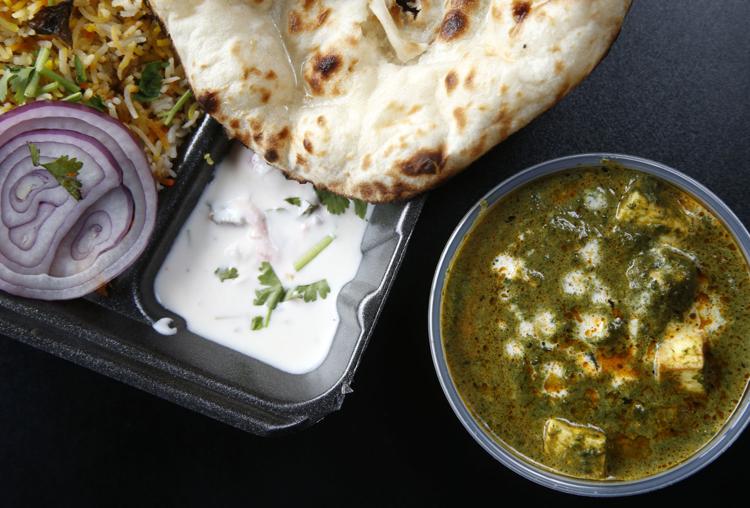 Tandoor Express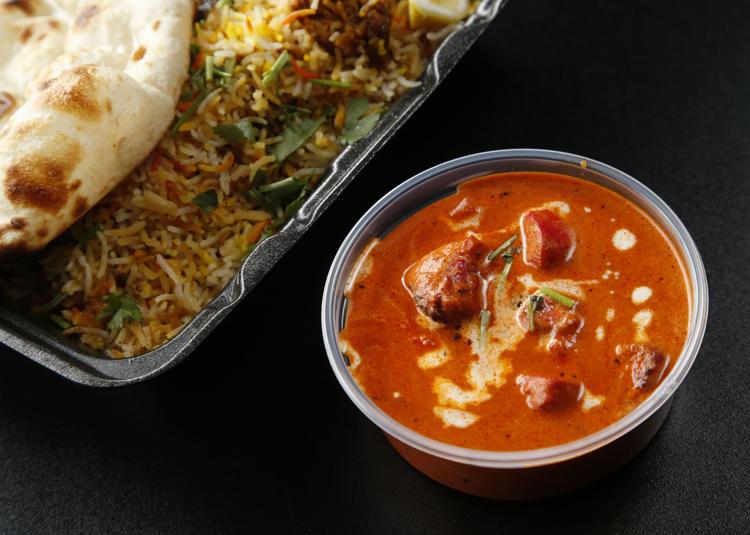 The Tavern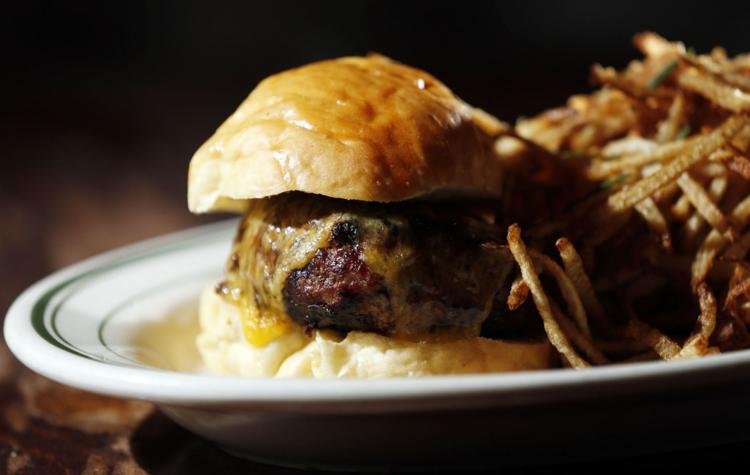 Ted's Cafe Escondido Cafe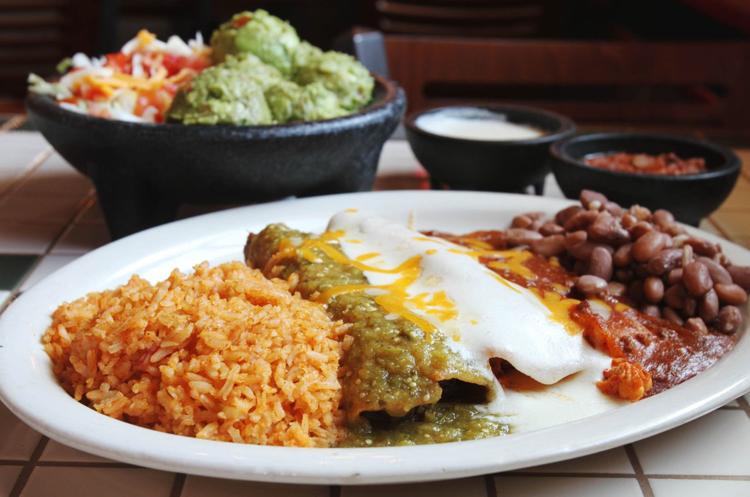 Texas Roadhouse
Thai Village Cuisine
Ti Amo Ristorante Italiano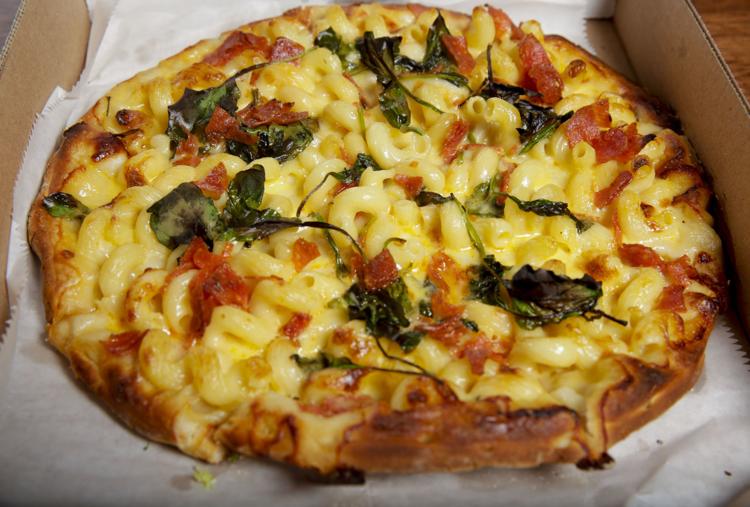 Tokyo Garden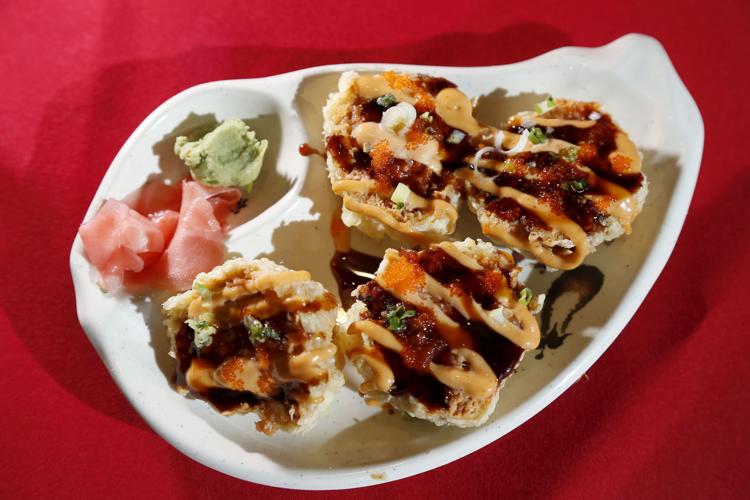 Topeca Coffee Shop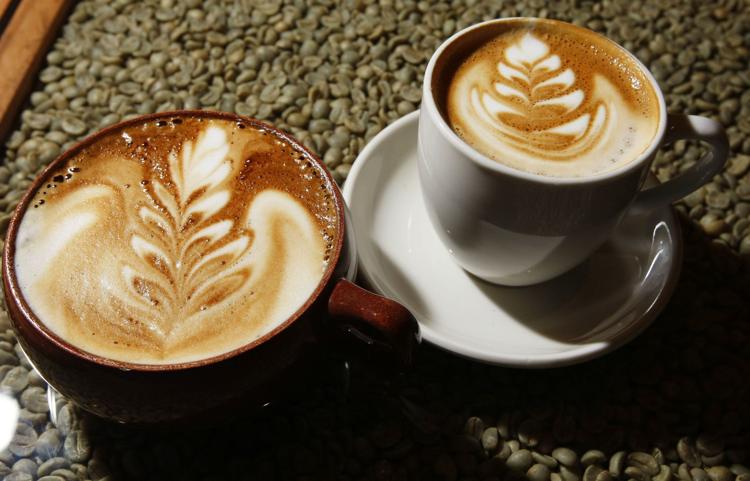 Torchy's Tacos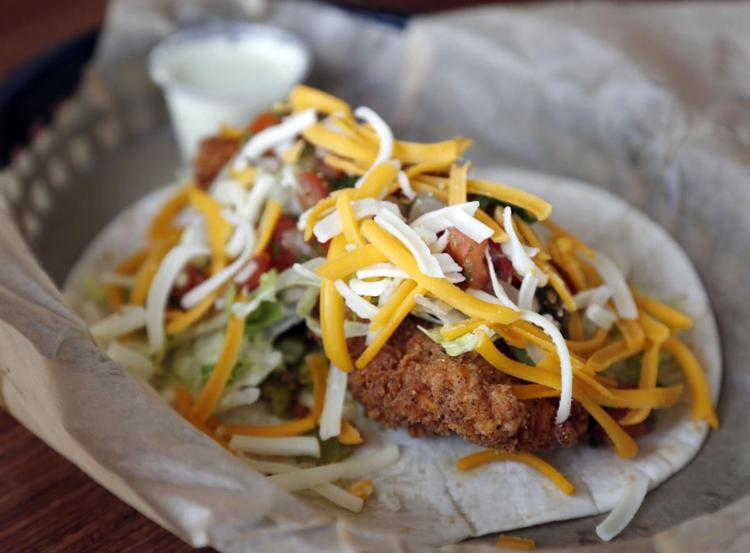 The Tropical Restaurant and Bar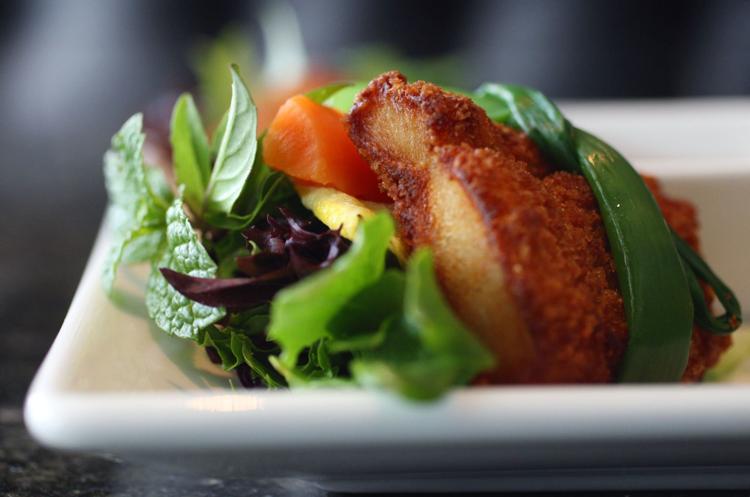 Triangle Coffee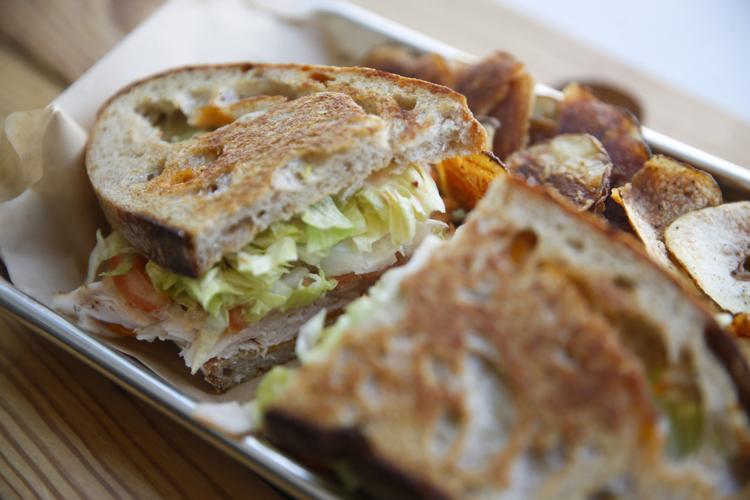 Tucci's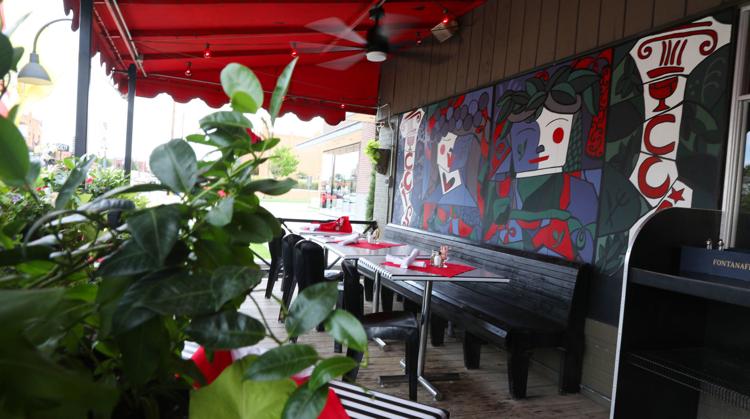 Ty's Hamburgers and Chili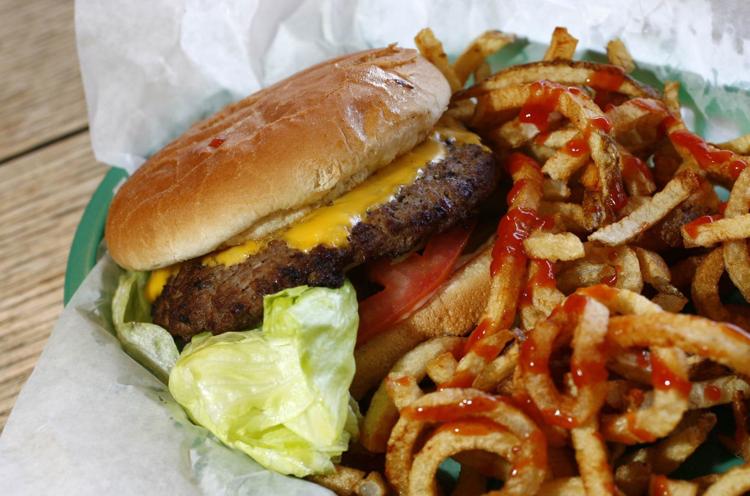 Villa Ravenna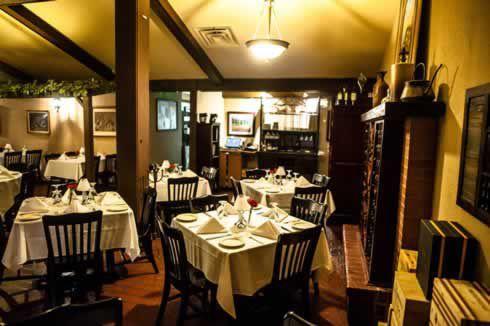 Waffle That!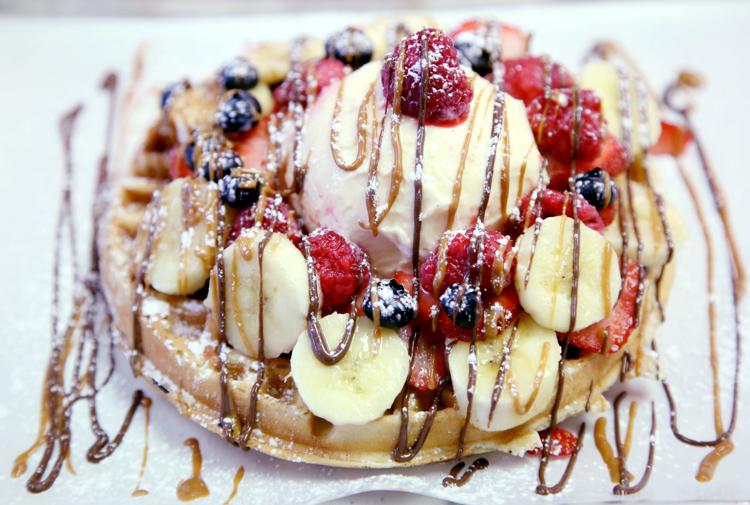 Wanda J's Next Generation Restaurant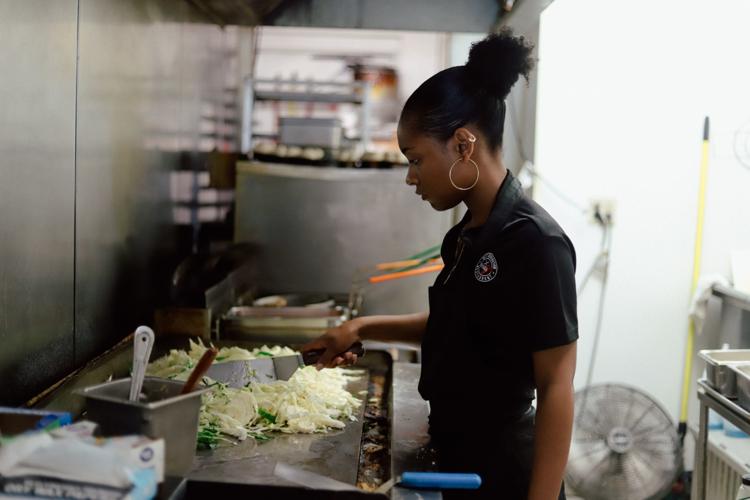 White Lion Pub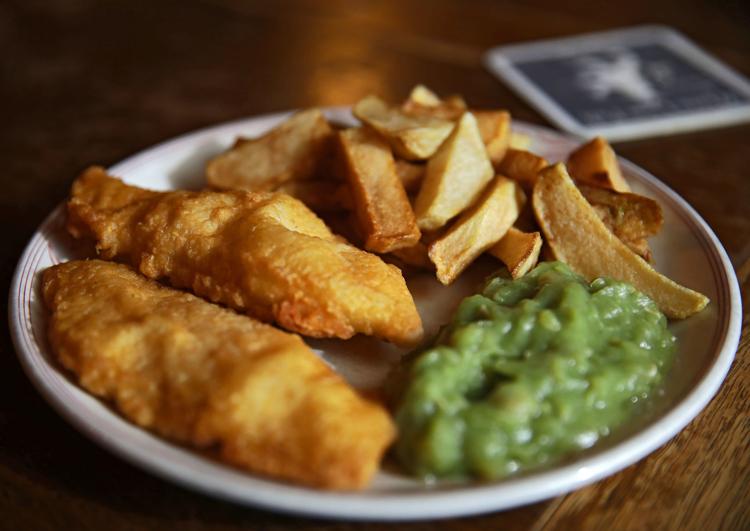 White River Fish Market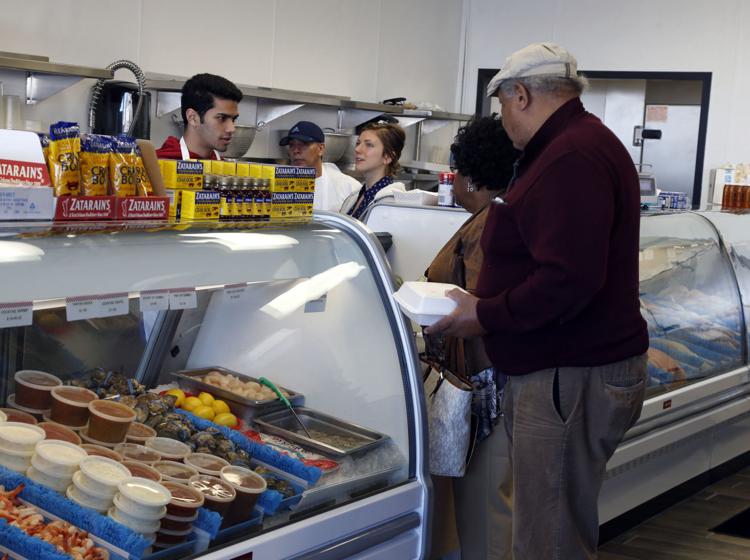 Yokozuna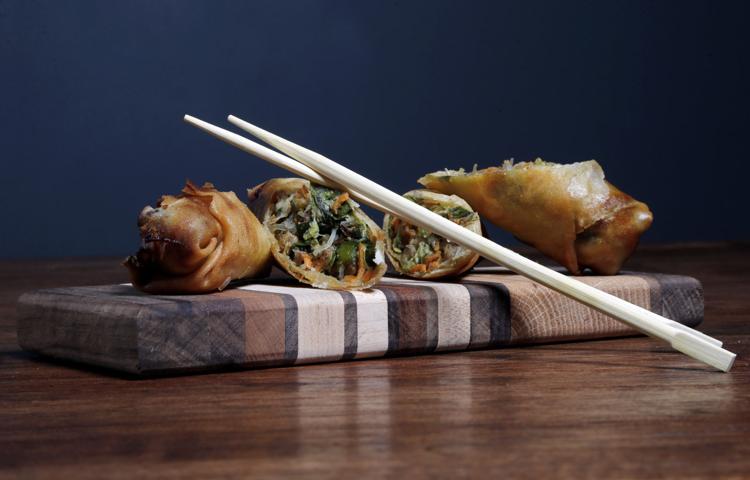 Complete coverage of COVID-19