Joe's Farm in Bixby is fast becoming one of the most popular spots in the area to pick your own strawberries and find a variety of produce, meats, dairy, plants and flowers.
The owner, Joe Tierney, a true Renaissance man in some circles, took a winding road to becoming a farmer.
Tierney was reared in Long Island and graduated from the Culinary Institute of America in New York in 1986.
"After the CIA, my dad had been transferred to Tulsa and my best friend lived in Tulsa, so I came here to look for a job," he said. "I had no money and got a job at the Tulsa Excelsior Hotel (where actors for "The Outsiders" stayed while filming and is now DoubleTree Hotel Downtown) as a banquet cook. In two weeks, I was named executive sous chef."
He stayed for about a year and a half, then took a chef job in New Jersey.
"I hated it," he said. "So, I went to New Orleans and cooked at Arnaud's and at the Sazerac Bar at the New Orleans Fairmont Hotel. That was fun."
He returned to Tulsa and worked with chef-proprietor Philippe Garmy, a Renaissance man if ever there was one, at Back Bay Gourmet.
"Philippe and I became best friends," Tierney said. "He's living in France now, and I was best man at his wedding. When Back Bay closed, I became the opening executive chef at Karmichael's. Then I opened Progressive Produce in 1991."
He started off growing produce for high-end restaurants at the 10-acre Bixby farm, which has grown to 17½ acres. He made contacts with some Texas growers after restaurants asked him if he could come up with more top-quality produce.
"I started making trips in a Nissan Sentra to pick up the stuff," Tierney said. "The second week I ripped out the seats, except for the driver's seat. Then I got an old pickup, then a pickup with a trailer. I got a refrigerated truck in 1994, and that's when the business took off.
"I was working 18 to 20 hours a day, and after my dad died, I shut it down in 2015. I went to work at an oyster farm in Alaska and wound up cutting down trees most of the time."
That was a skill that came in handy this year at Joe's Farm. Tierney cleared three large trees by himself to create a sizable blackberry patch that is expected to produce fruit next year for you-pick-em customers.
"The blackberries will start right after the strawberries, so it's something else to keep people coming out here," he said.
After the Alaskan experience, Tierney said he returned to the farm in Bixby with no particular plans.
"I still had the farm property, so I figured I needed to farm or sell it," he said. "Before I went retail, when there wasn't as much traffic out here, people would slow down in their cars to see what I was doing. When I started growing flowers near the road, they started pulling in.
"It occurred to me there was a lot I could do with agritourism. People want to come to a farm to pick and find fresh, quality produce."
So Joe's Farm evolved into a resource for restaurants, schools and the public to find fresh, organically grown produce.
On a recent visit, the tidy rows of 30,000 strawberry plants with bright-red berries peeking through the green leaves were impressive. A few families with young children were picking buckets of berries.
The strawberries could last perhaps another six weeks. Because of the coronavirus pandemic, Tierney is allowing only eight people an hour to pick. Customers go online to reserve a picking time.
"We could have 300 people in the field right now, but we have to stay as safe as possible," he said. "But no matter how many we have, I always want to have plenty of beautiful, ripe berries. I want people to have fun and want to come back."
A stroll through the remainder of the farm is as peaceful and beautiful as it gets. Crops currently poking their heads out of the soil include kale, chard, collard greens, kohlrabi, baby lettuces, leeks, onions and radishes. Spinach and a variety of carrots are growing in greenhouses. Items available down the road include eggplant, cabbage, cauliflower, broccoli, tomatoes and sweet potatoes.
"I expect to offer you-dig-it sweet potatoes in September," Tierney said. "We will lift them a bit so people can pull them out with their hands."
A retail market is in a barn next to the parking lot. On our visit, it offered lettuces, potatoes, strawberries, Oklahoma dairy products, food items from Tulsa restaurants and caterers, and frozen beef and chicken from producers in Kansas and Misssouri.
"It's all about the quality," Tierney said.
On the flower side, Tierney said he expects to have close to 800 zinnias available the first or second week of June.
Tierney, who operates with two employees and a crew of volunteers, said despite its success, the farm has had its ups and downs.
"With last year's record flood, we lost our summer plantings, and we've dealt with cutworms and other problems, but this year is looking really good," he said. "I'm really looking forward to the rest of the year."
---
Featured video
Tulsa restaurants offering curbside service and delivery following closures
***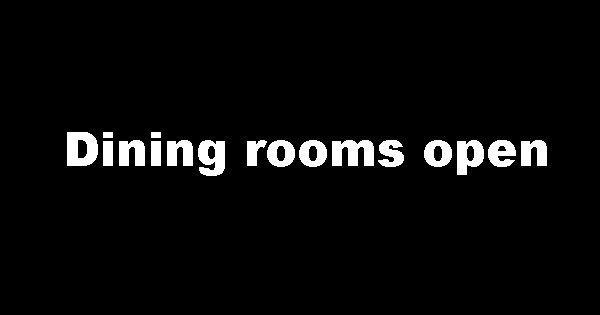 Rib Crib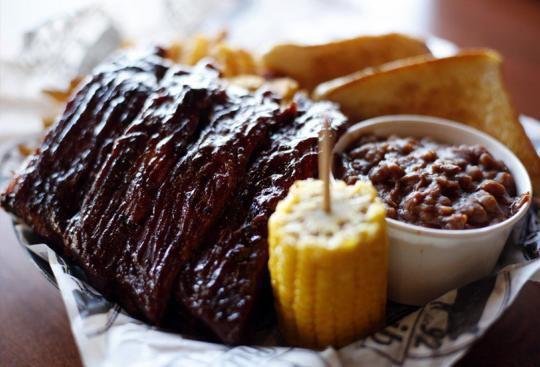 The Bistro at Seville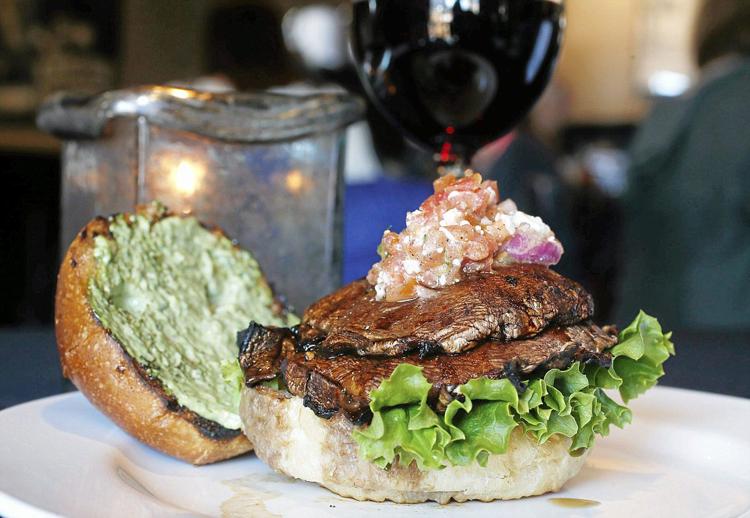 Mahogany Prime Steakhouse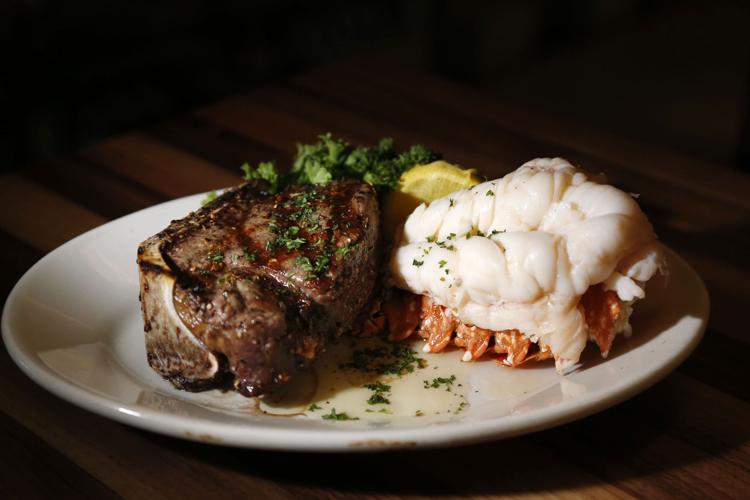 Treys and Cardinal Club
Bluestone Steak House & Seafood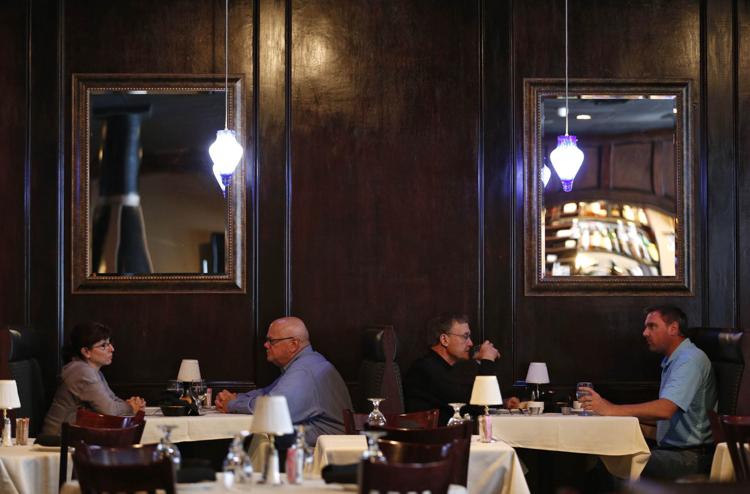 Texas de Brazil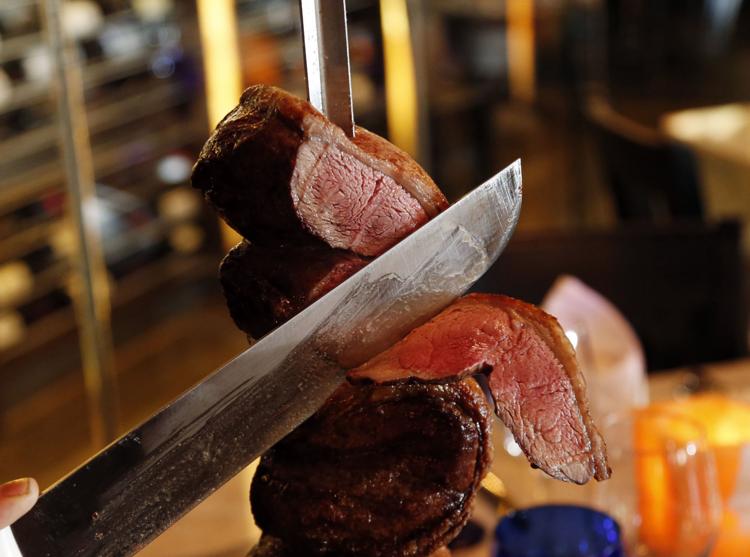 Billy Sims BBQ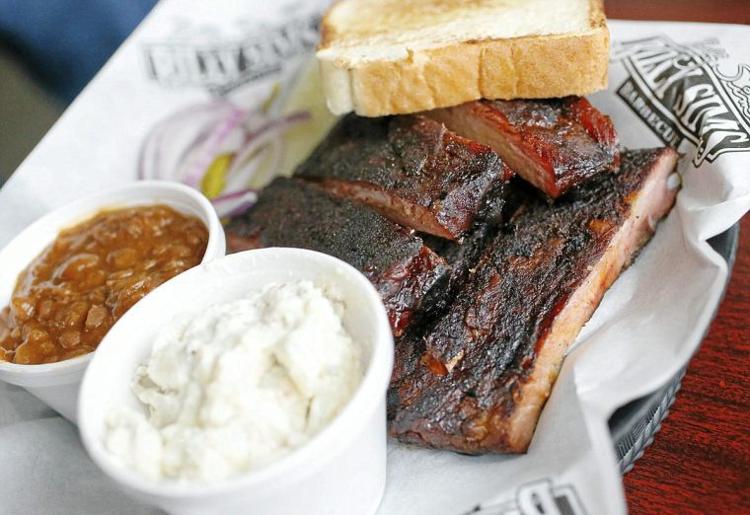 50's Diner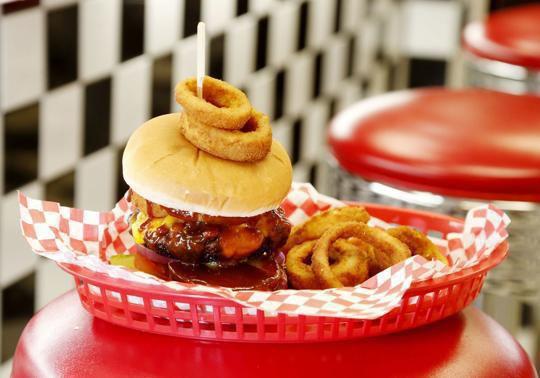 Brookside Diner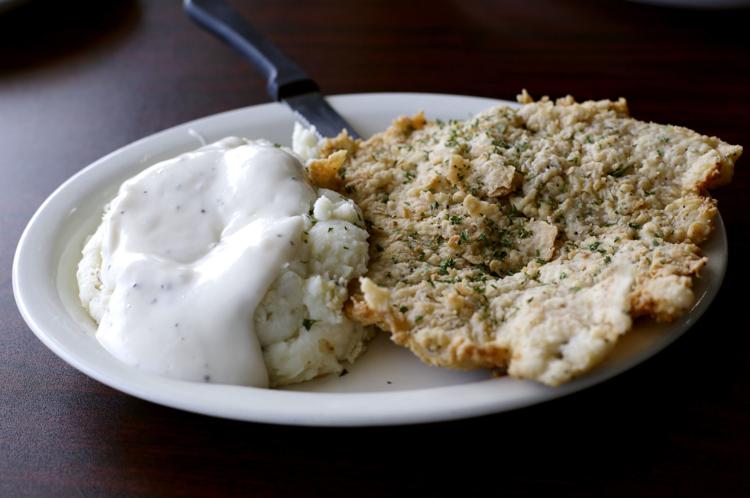 ***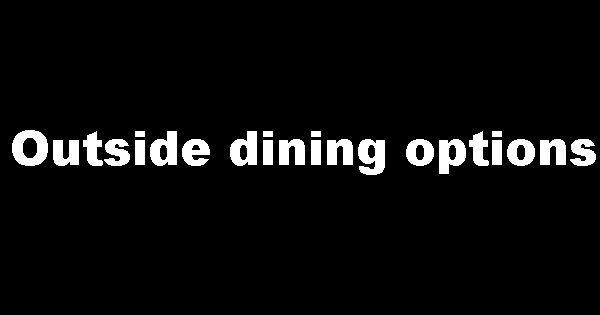 McNellie's Pub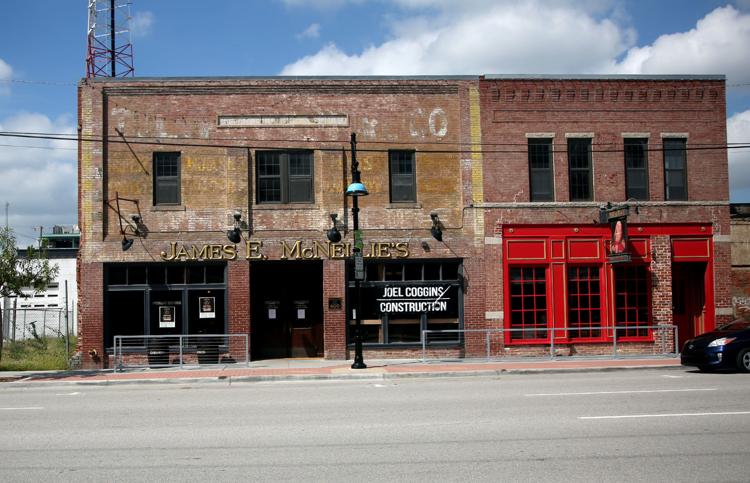 918 Coffee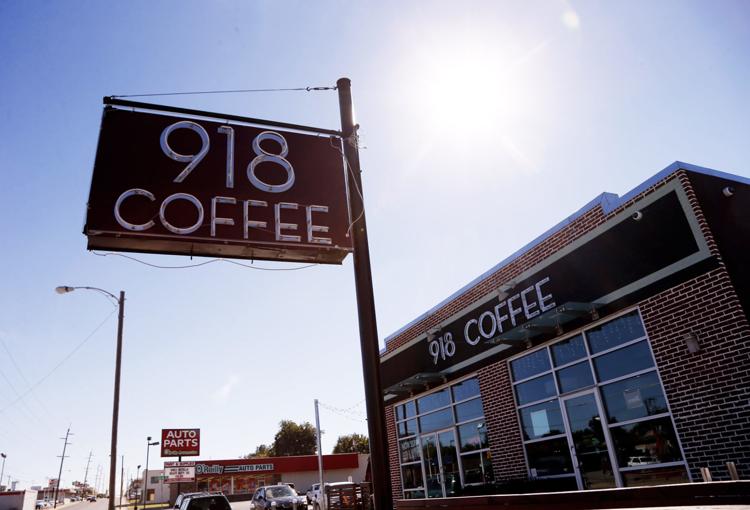 ***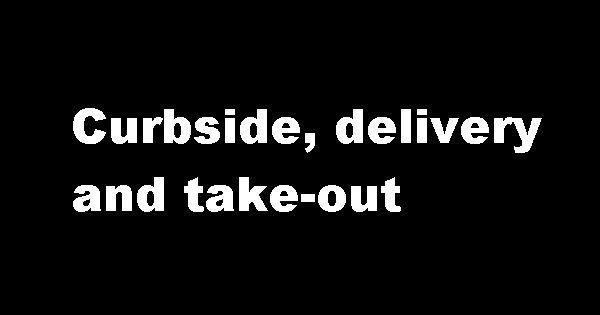 Abuelo's
ah-Sigh-e
Albert G's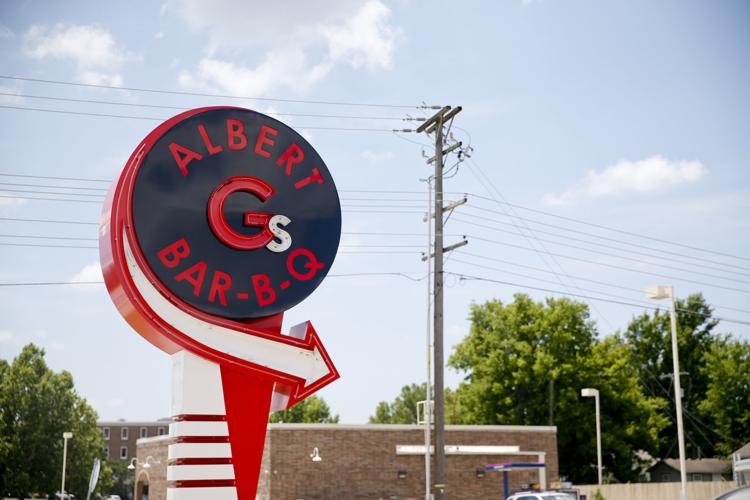 Amelia's Woodfire Cuisine/Amelia's Brasserie and Market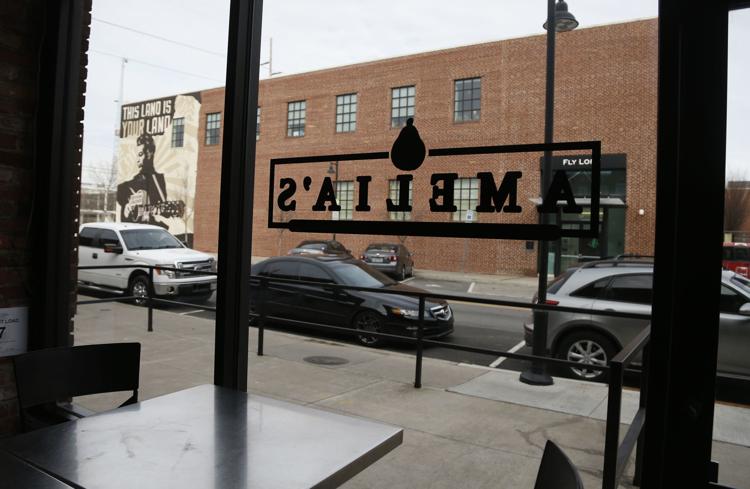 Andolini's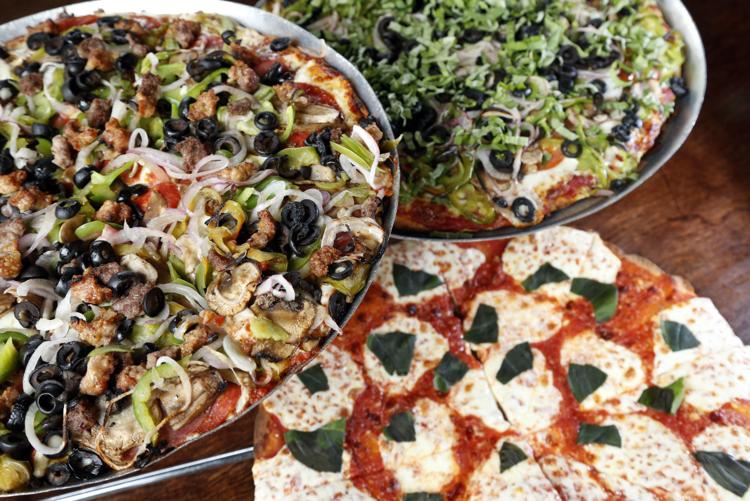 Antoinette Baking Co.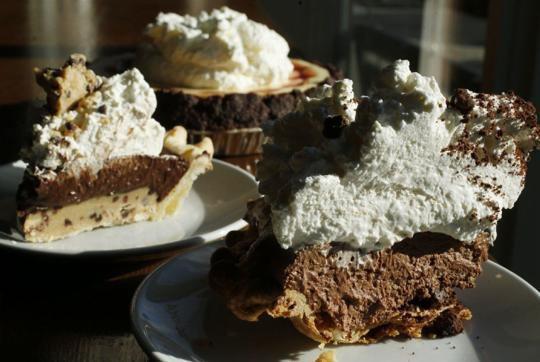 Arby's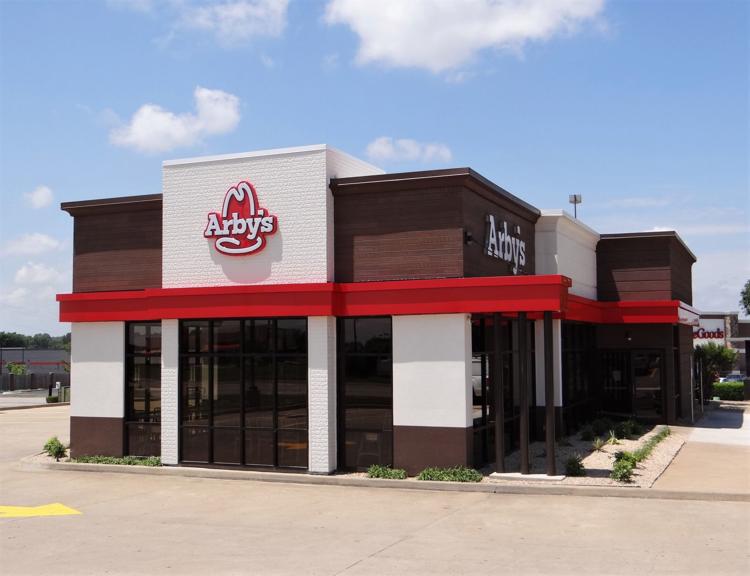 Baskin Robbins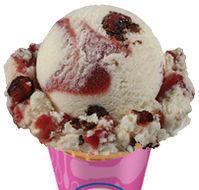 Baxter's Interurban
Bill and Ruth's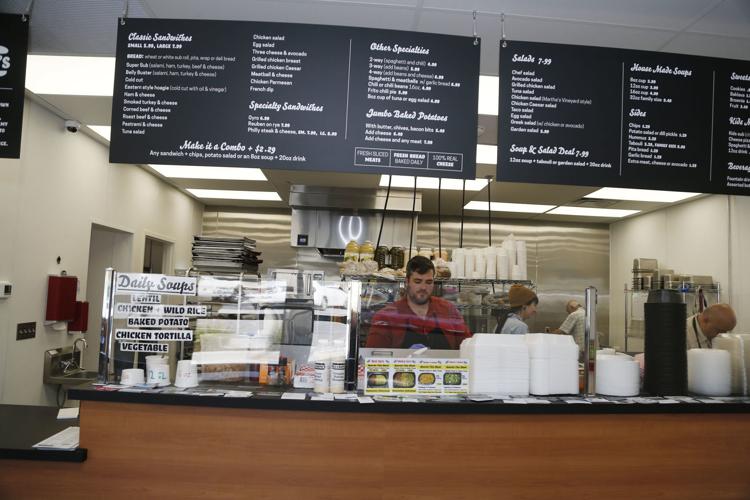 Billy's on the Square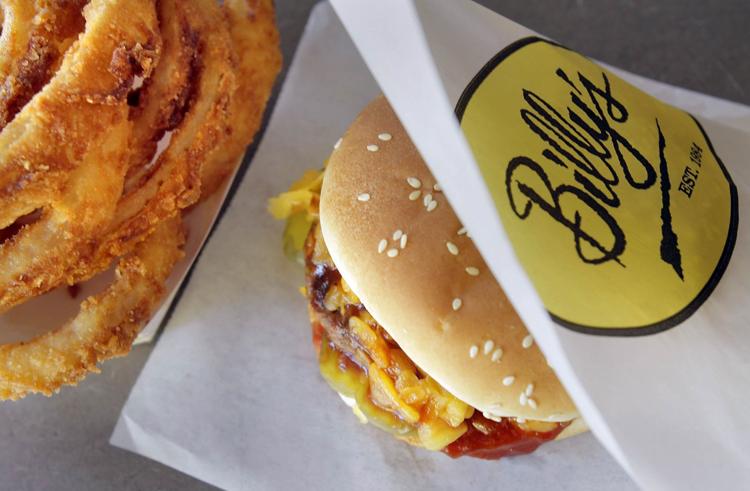 Bin 35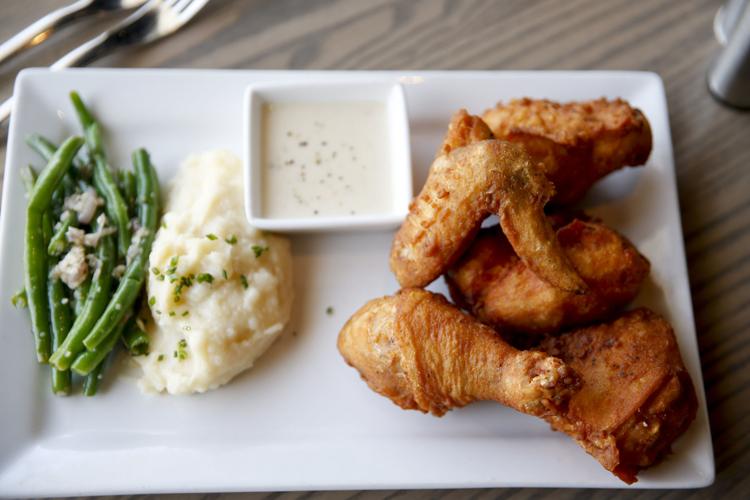 Bird & Bottle
Black Bear Diner
Blue Moon Cafe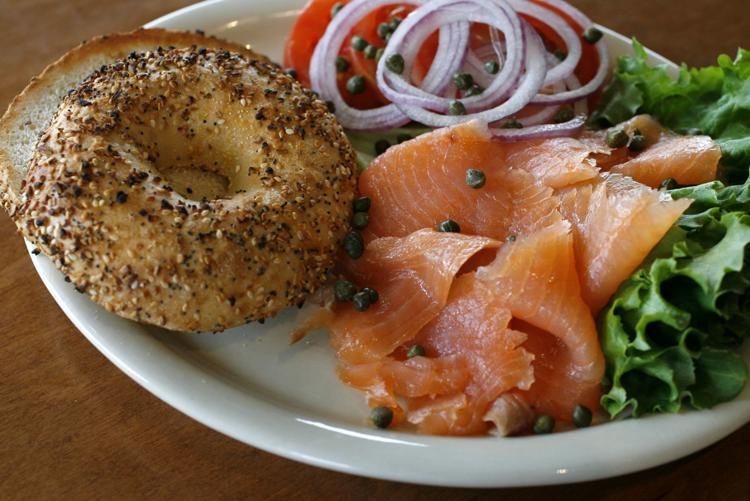 Bodean Restaurant and Seafood Market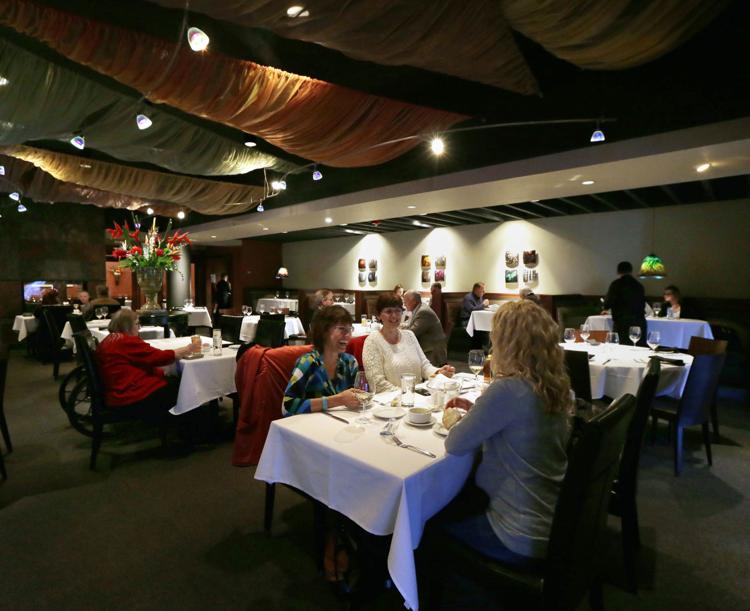 Boston Deli Grill and Market
Bohemian Wood Fire Pizza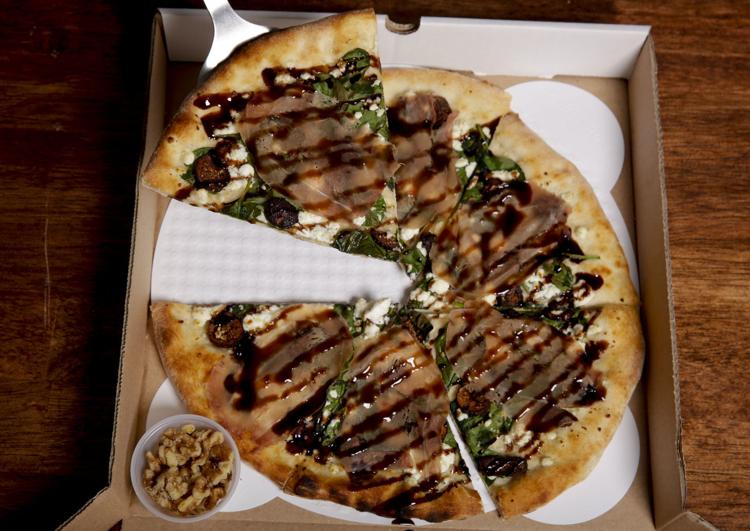 Brookside by Day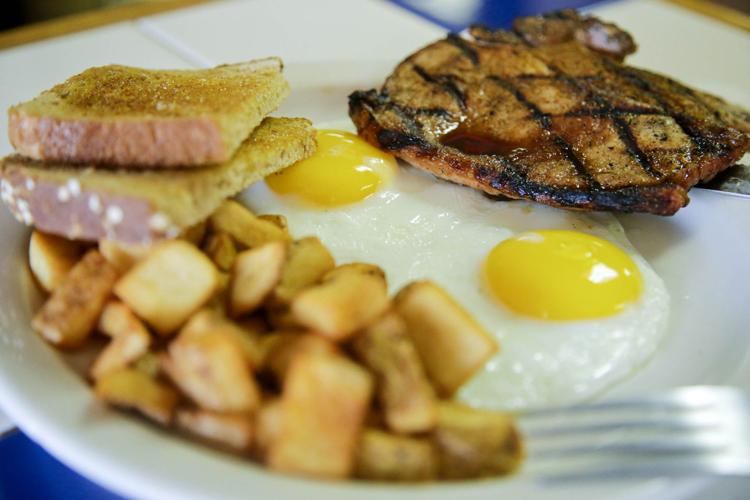 Bros. Houligan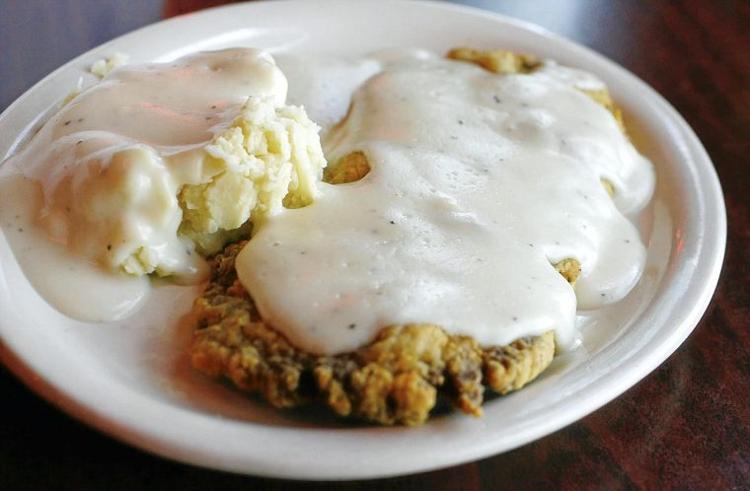 Burn Co Barbecue – Jenks and SoBo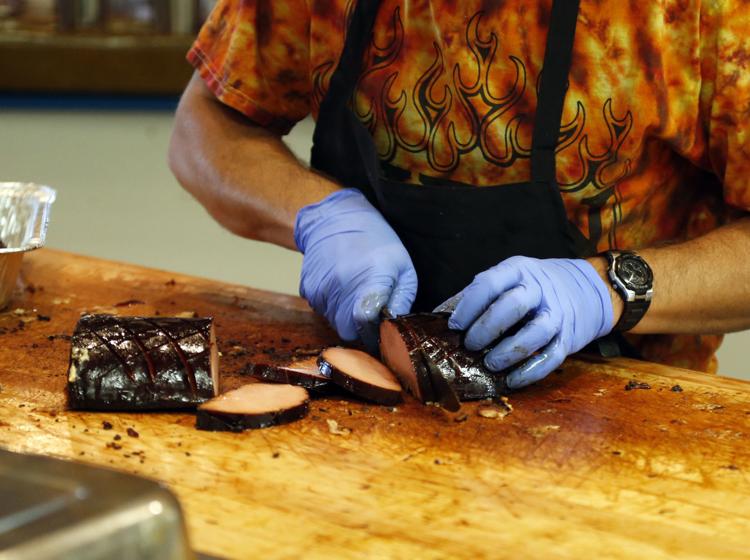 Cafe Ole and Ol Vine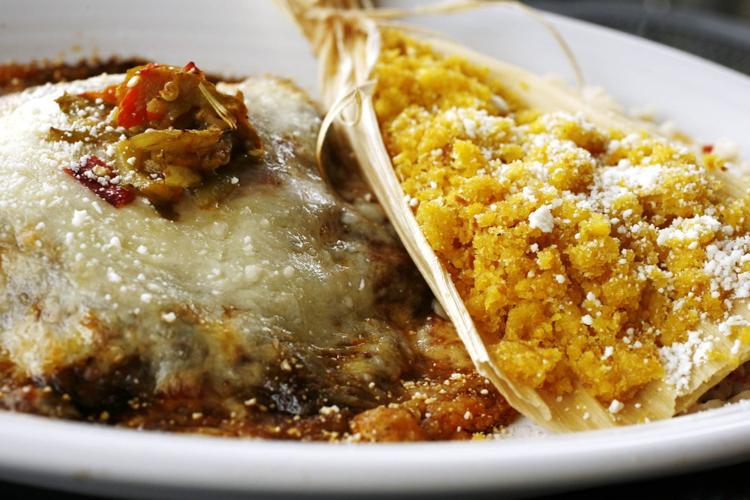 Camille's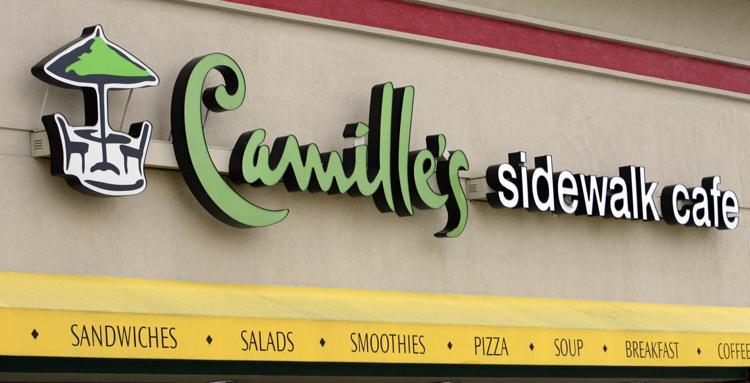 Carrabba's Italian Grill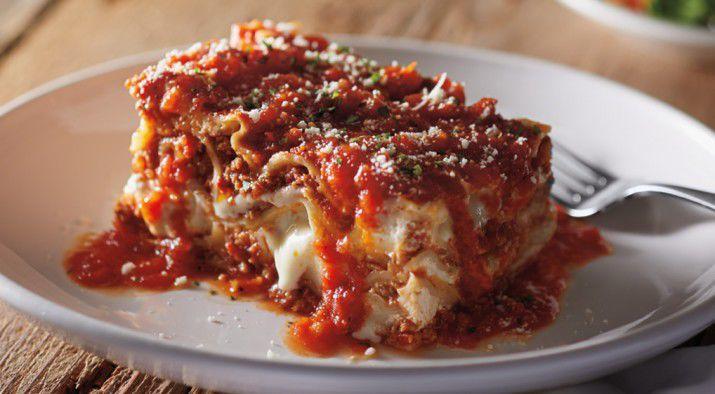 Celebrity restaurant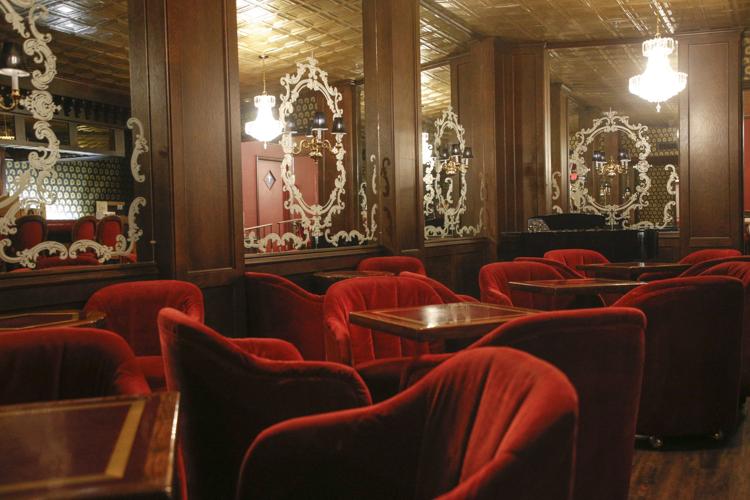 Chalkboard Restaurant
Charlie's Chicken
Chimera Cafe
Cherry Street Kitchen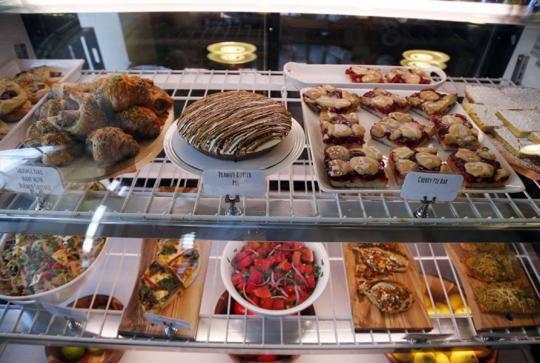 Chuy's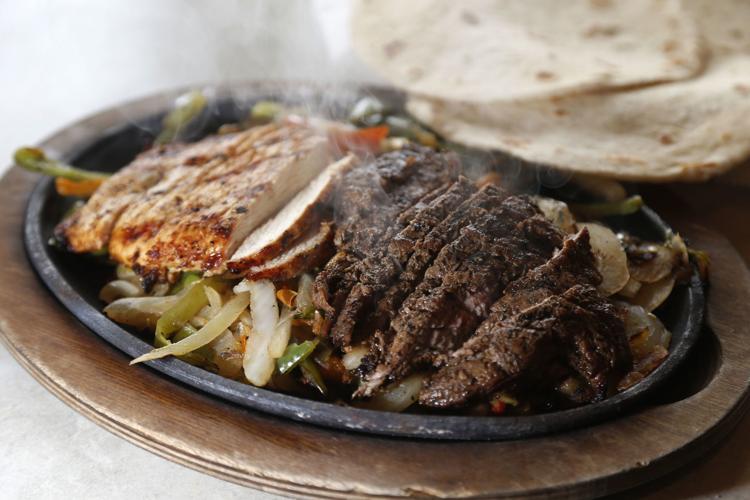 Coney I-Lander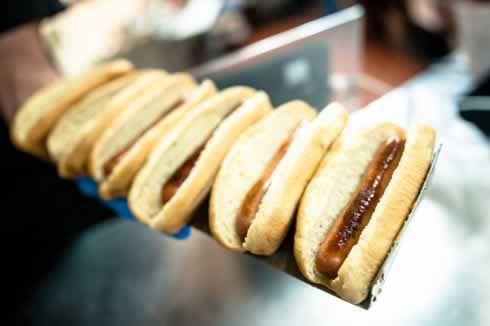 Coney Island Hot Weiners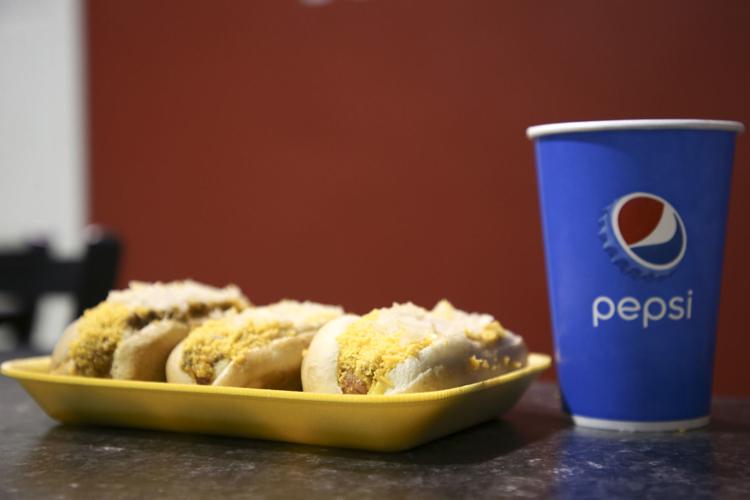 Cotton Patch Cafe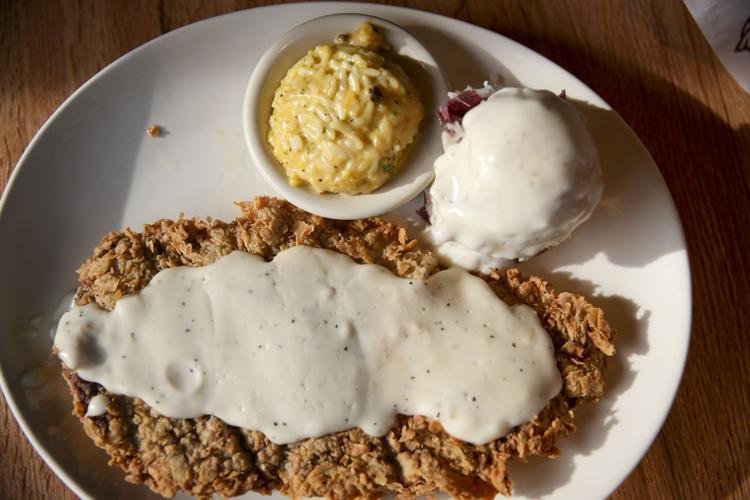 Daily Grill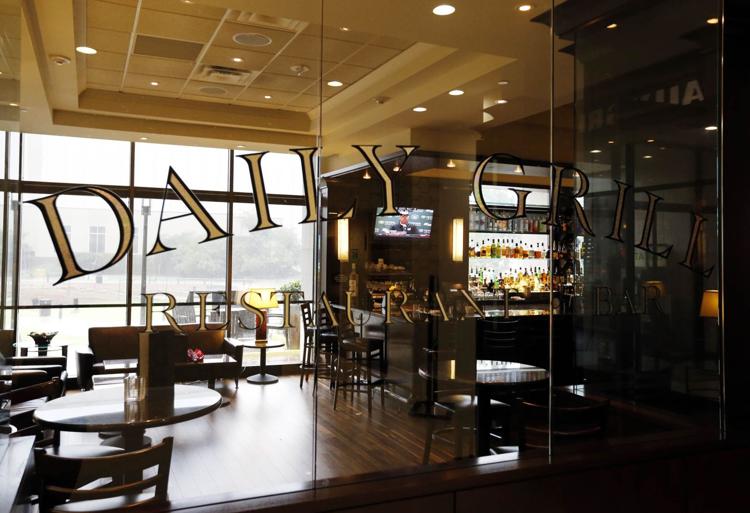 Dalesandro's Italian Cuisine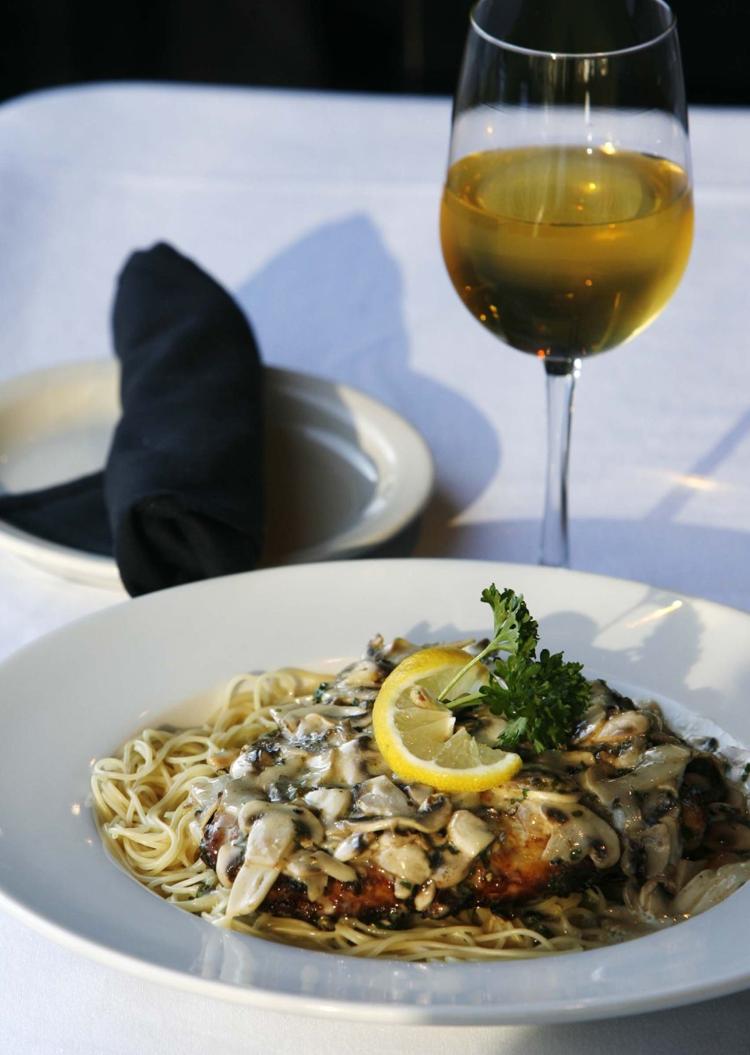 The Deuce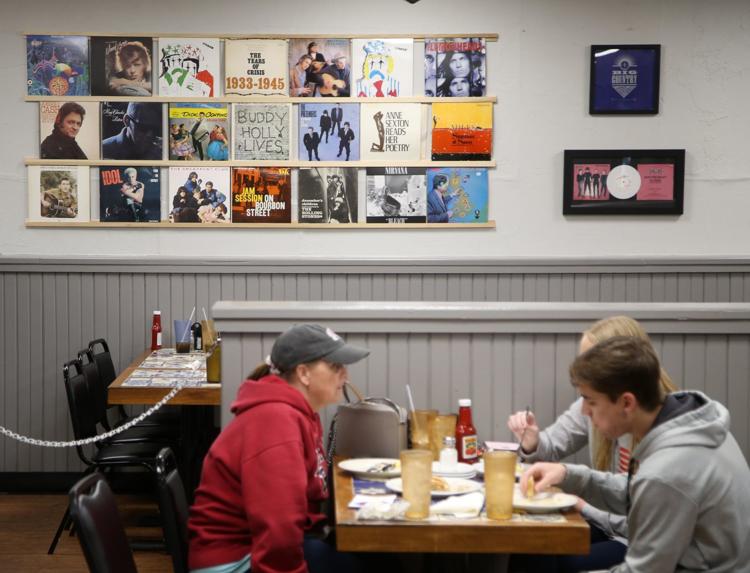 Dilly Diner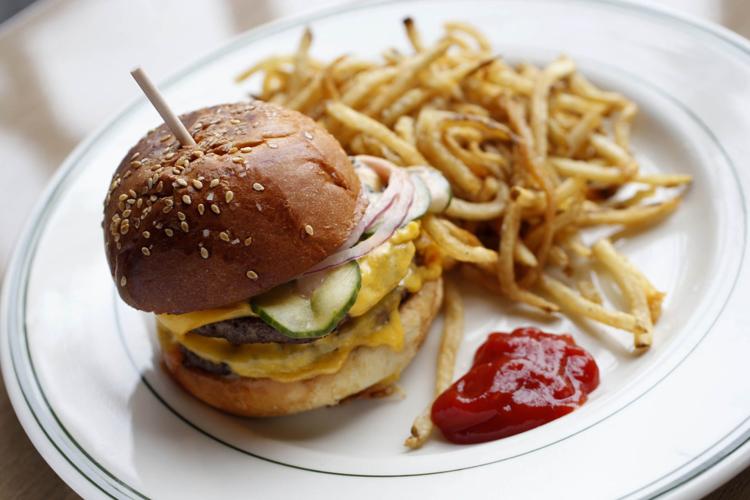 DoubleShot Coffee Co.
Dos Compas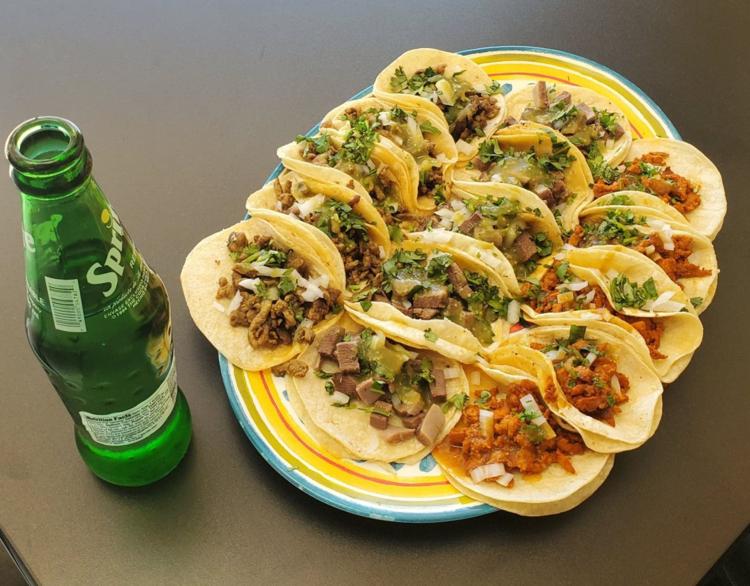 Elgin Park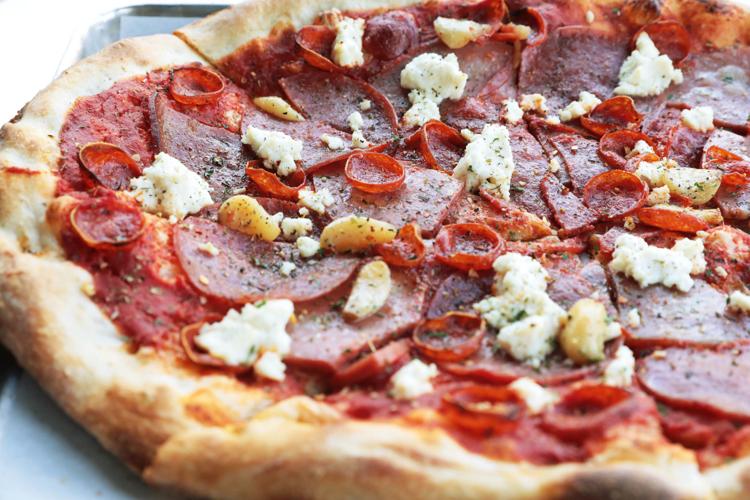 Elote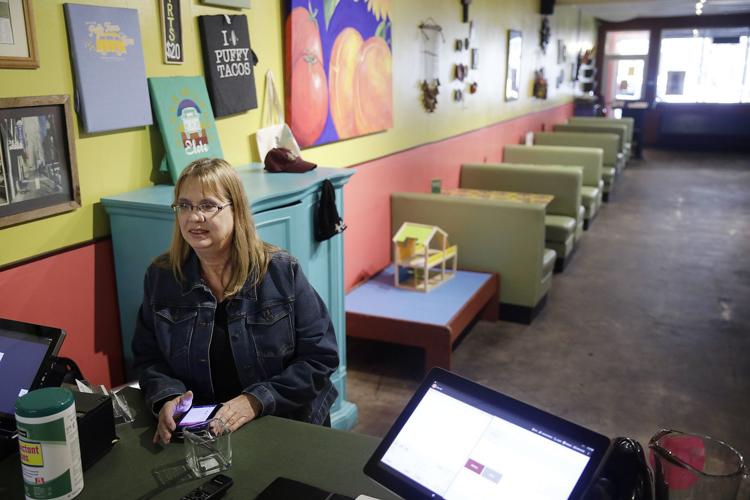 Evelyn's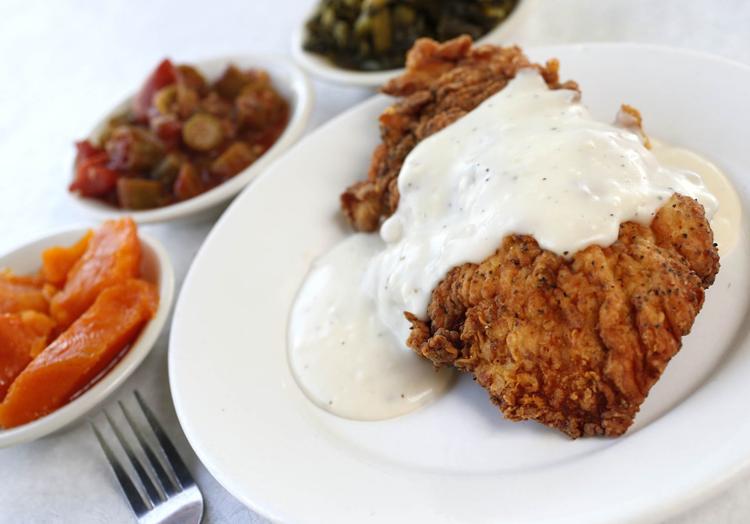 El Ranchero
El Viejos Mexican Grill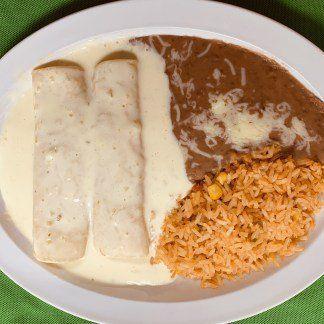 Esperance Bakery
Fat Guys Burger Bar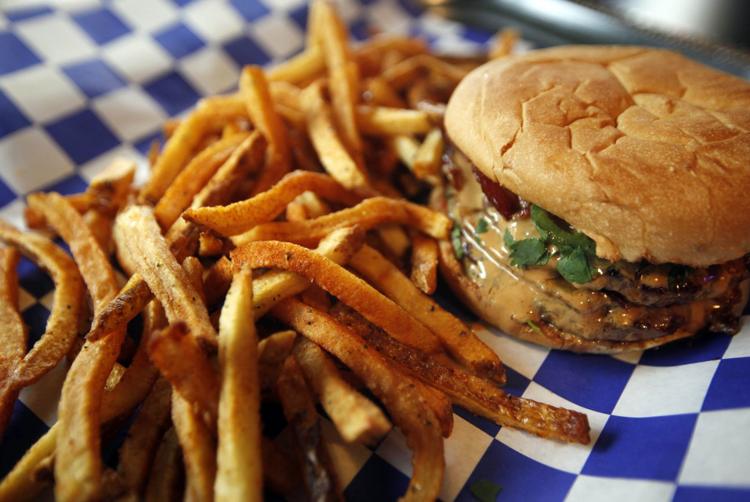 Fassler Hall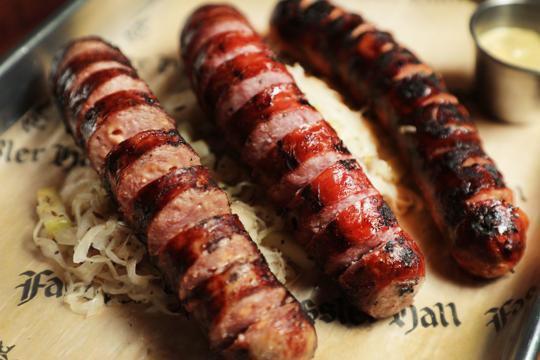 Fiesta Mambo and Casa De Reyes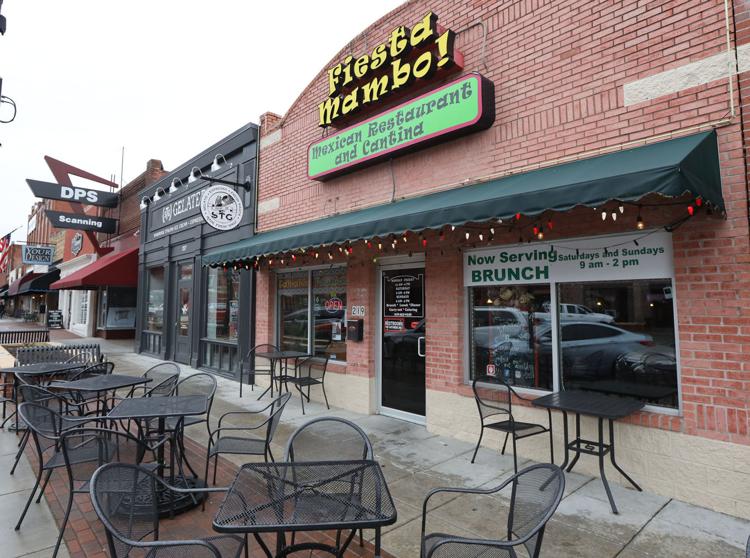 First Watch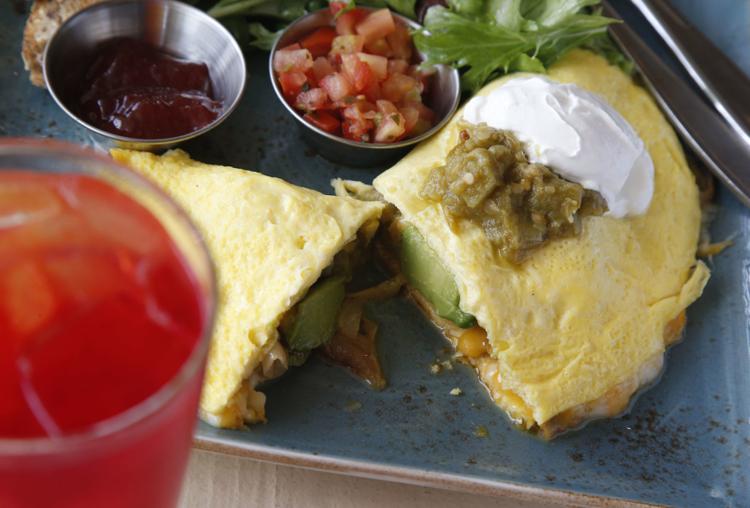 Forest Ridge Golf Course Rockin' R Ranch House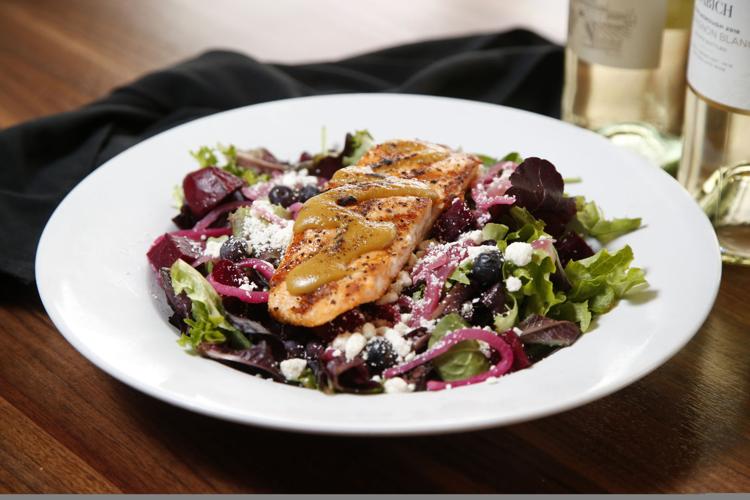 Fleming's Prime Steakhouse & Wine Bar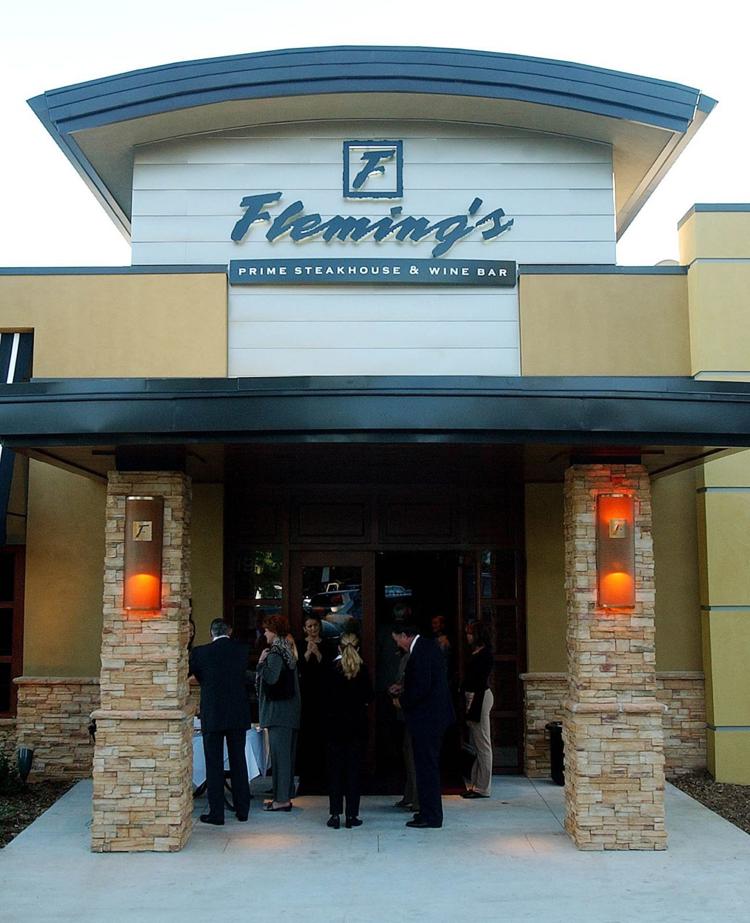 Flo's Burger Diner
Flying Burger & Seafood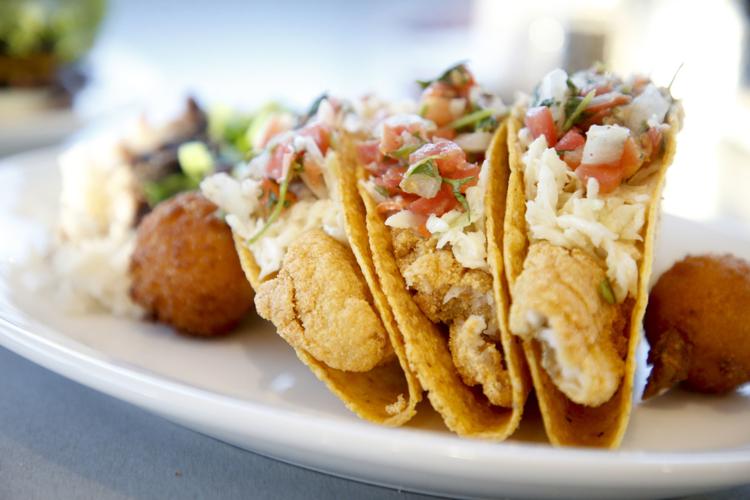 Foolish Things Bar and Biscuit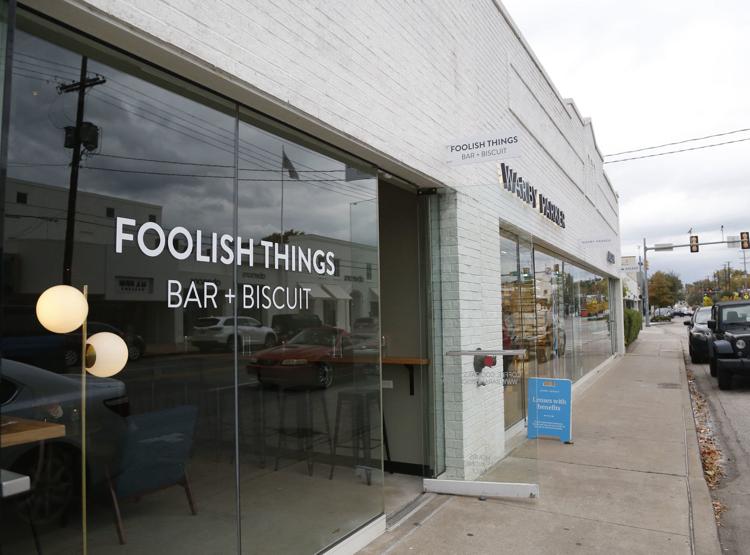 Fox and Hound Pub & Grill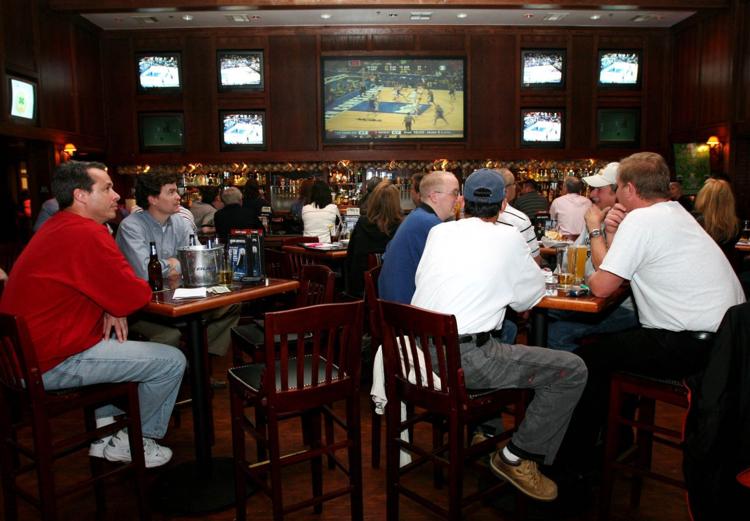 Freckles Frozen Custard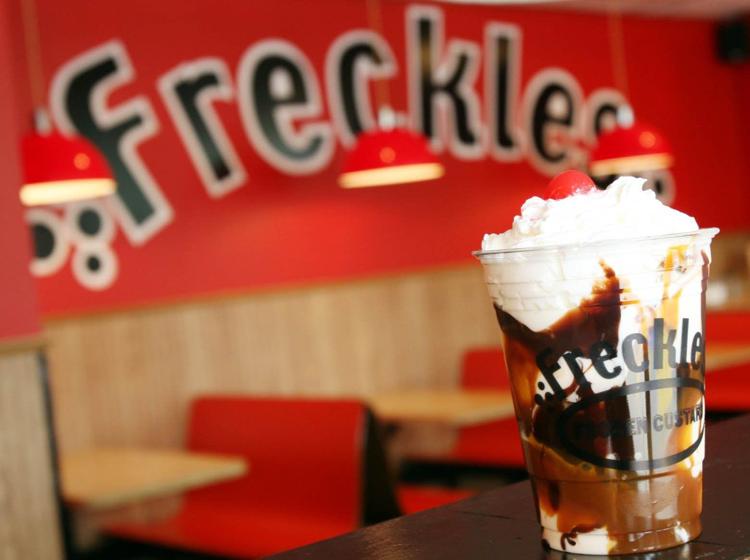 Freddie's BBQ & Steak House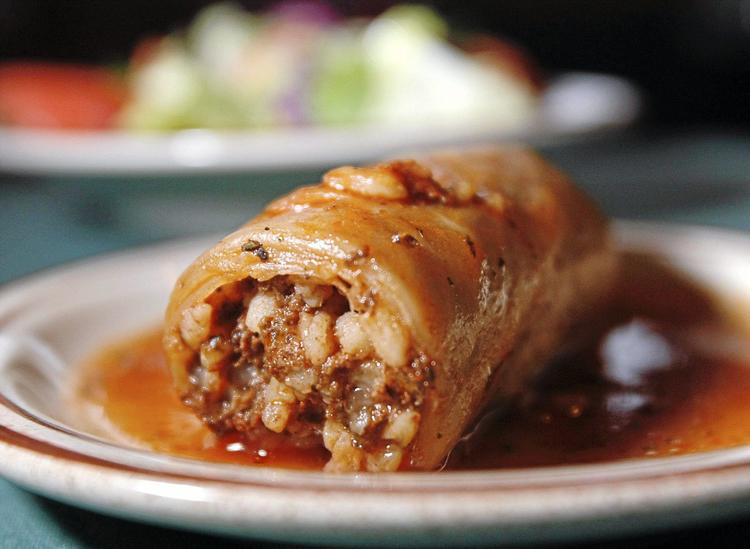 Golden Corral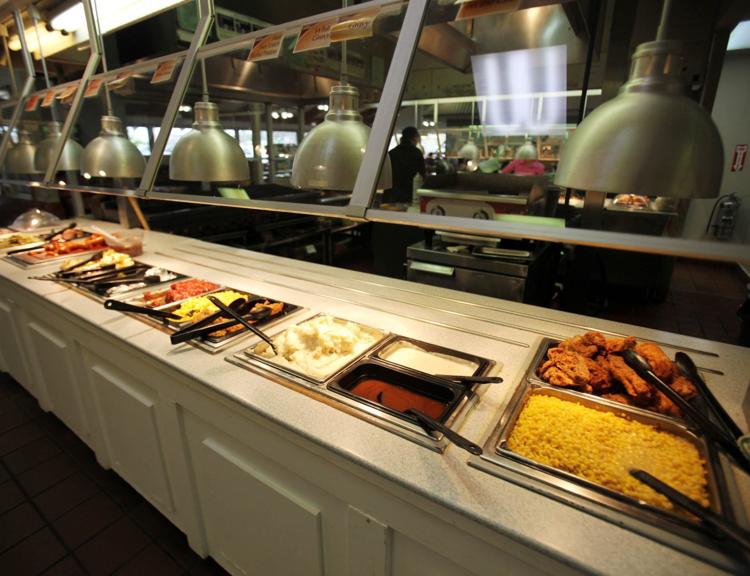 The Hamlet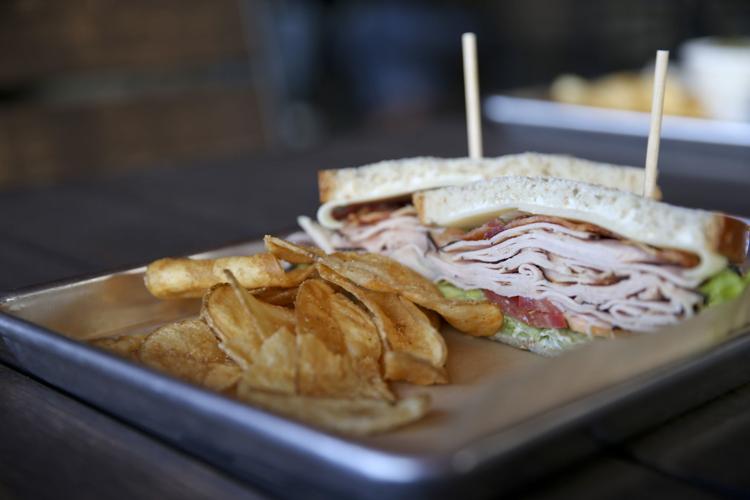 Herbert's Specialty Meats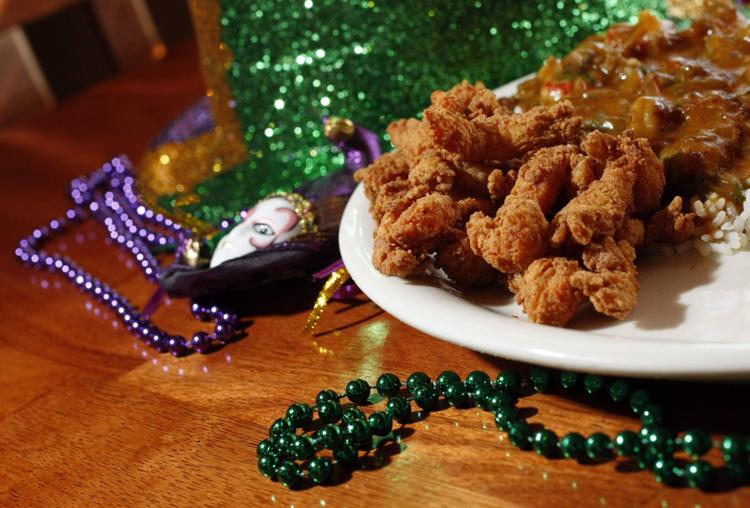 Hideaway Pizza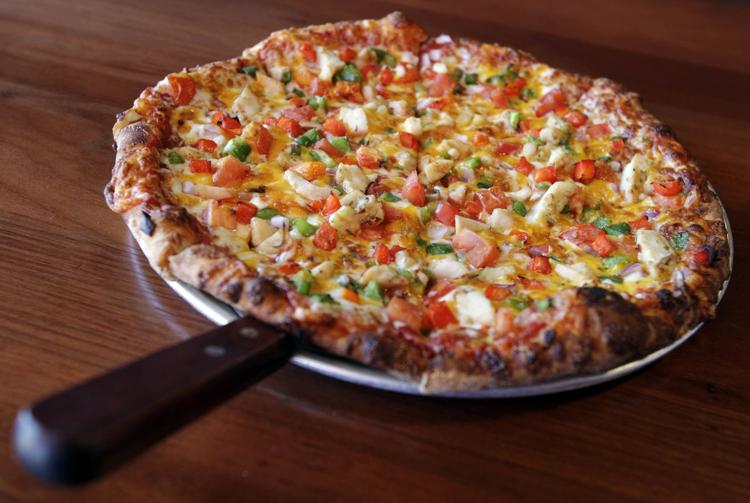 High Dive Tulsa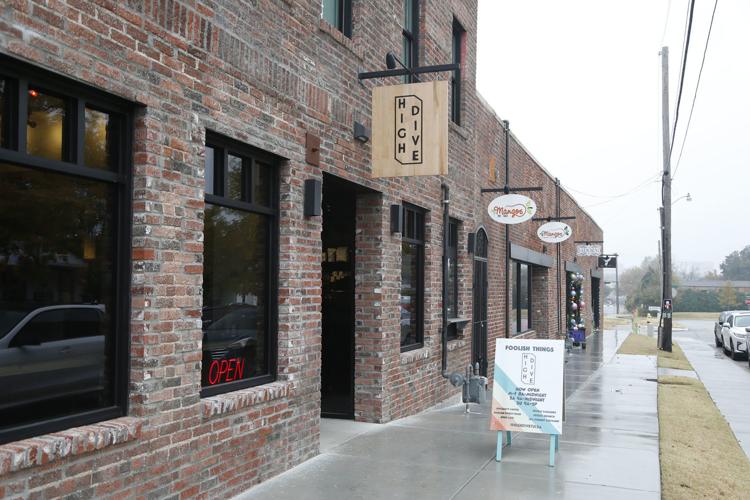 Hooters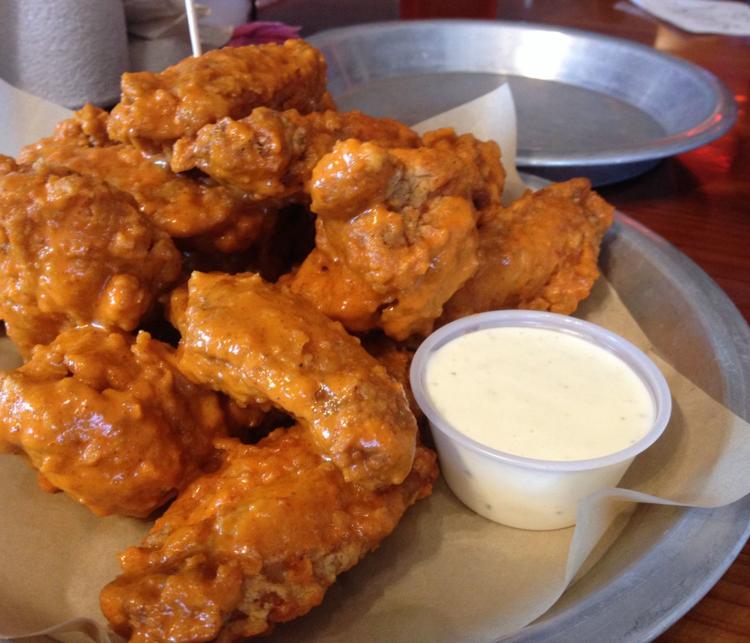 The Hungry Ninja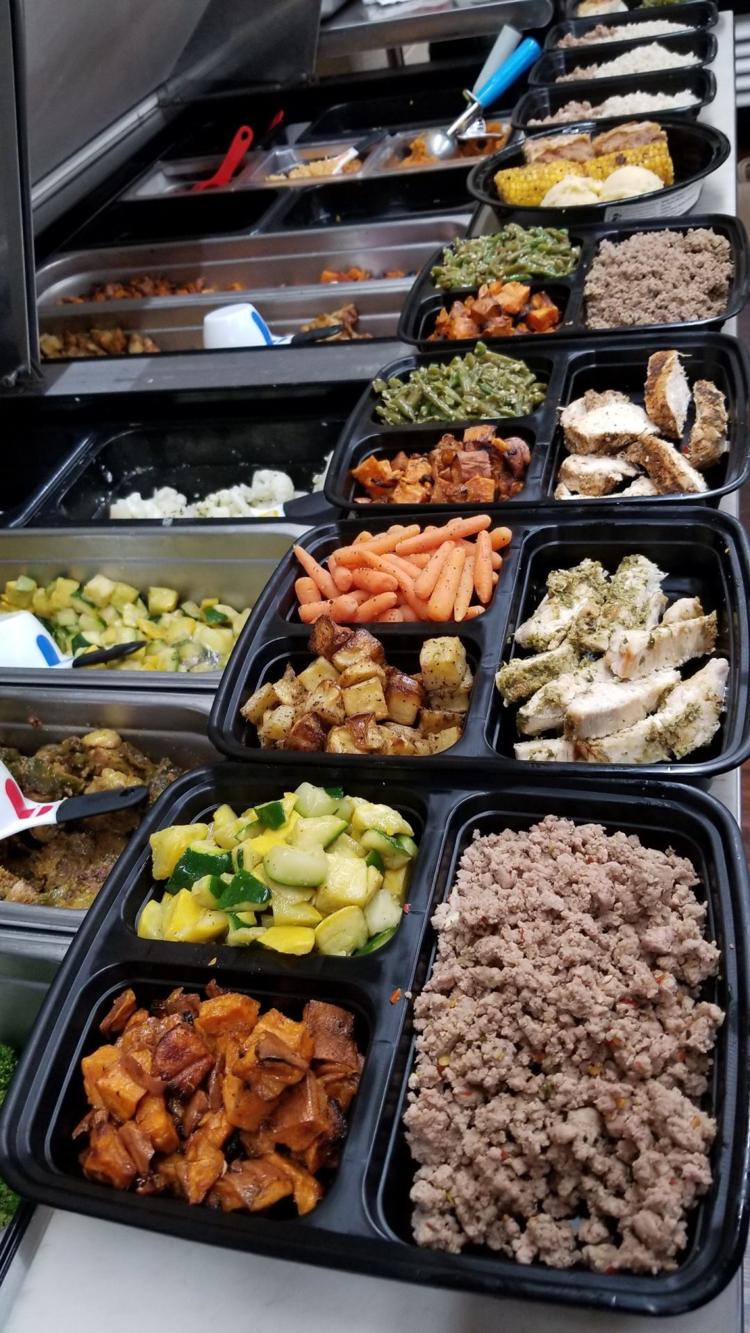 India Palace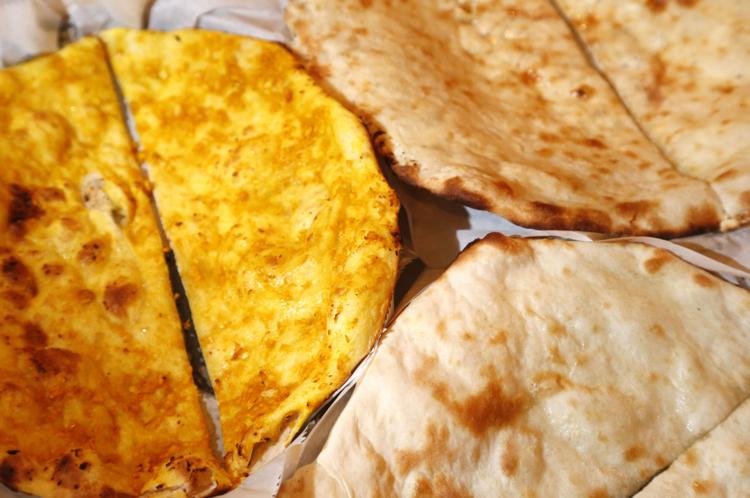 In the Raw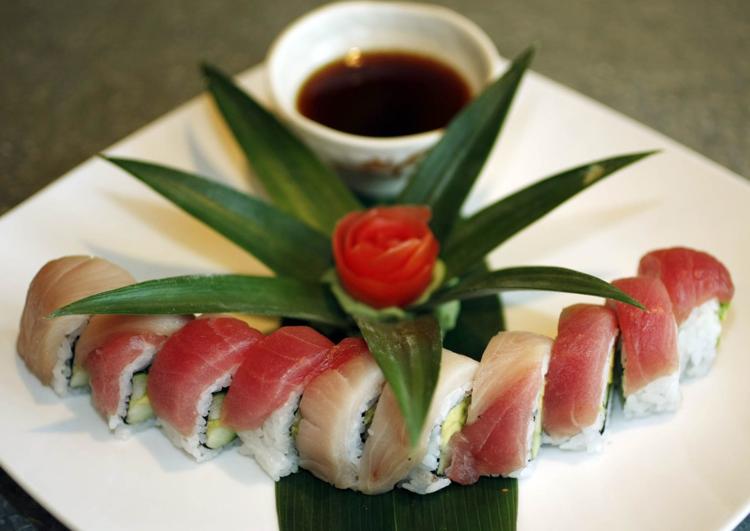 J.J.'s Gourmet Burger Cafe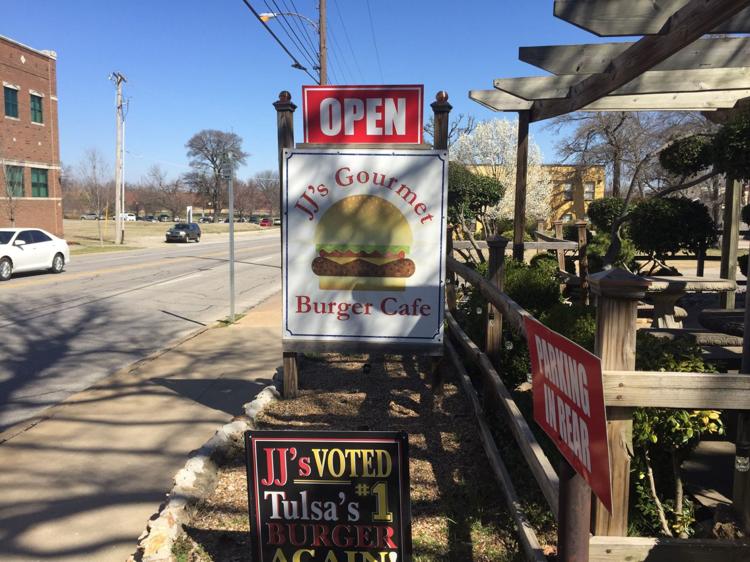 Jane's Delicatessen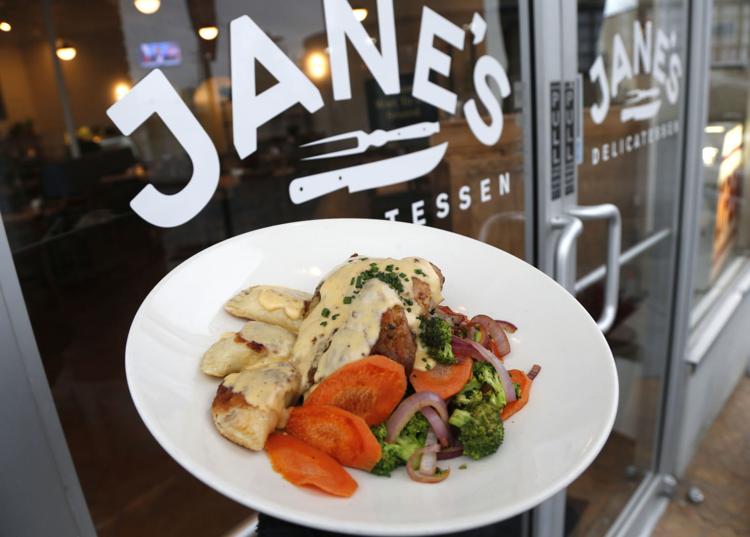 Jamil's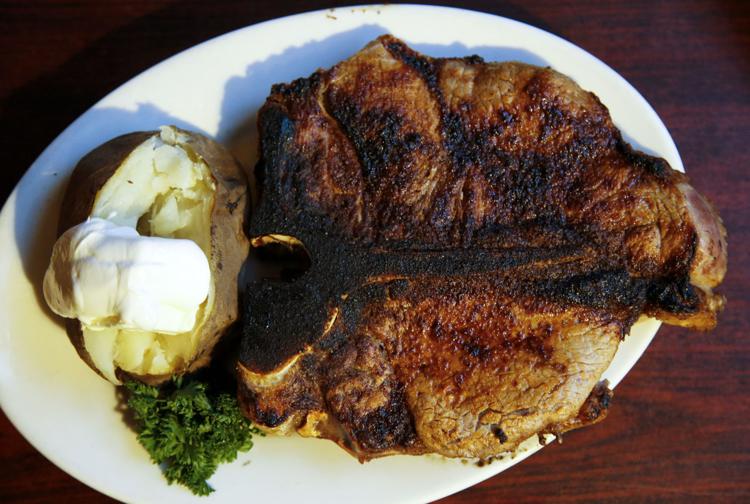 Jimmy John's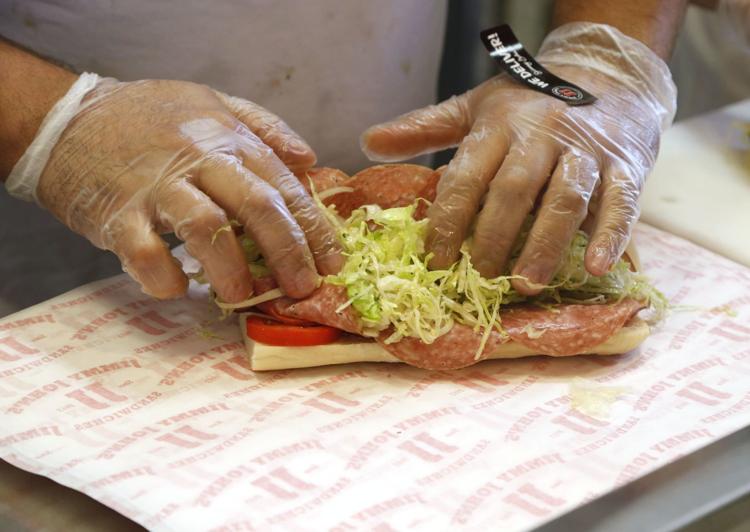 Jimmy's New York Pizzeria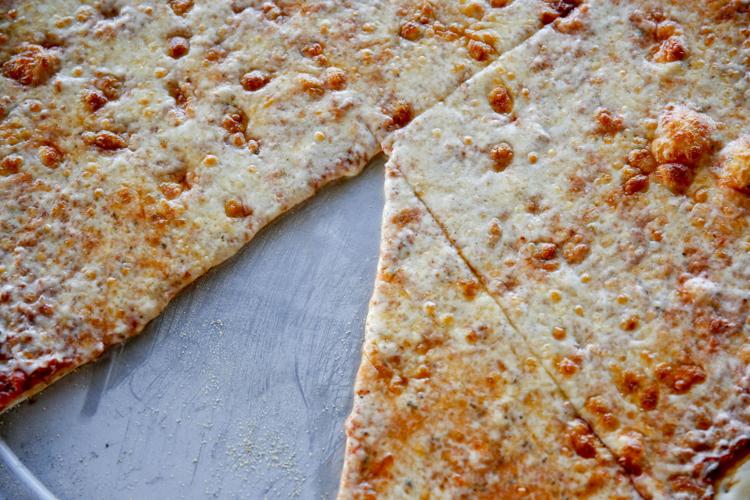 Jinya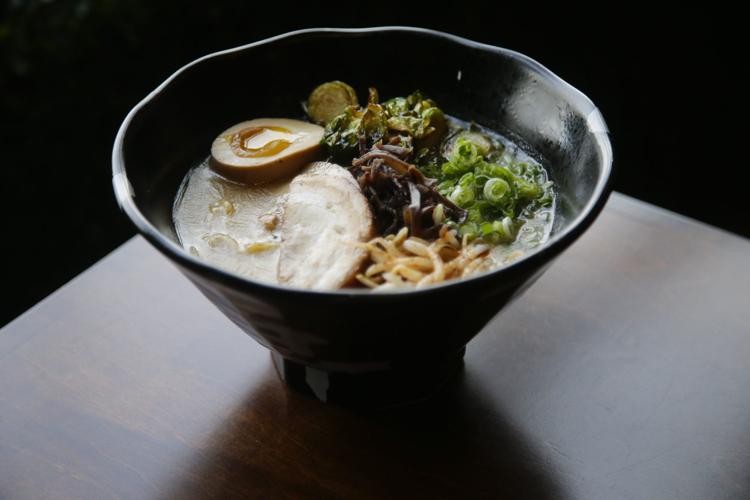 KEO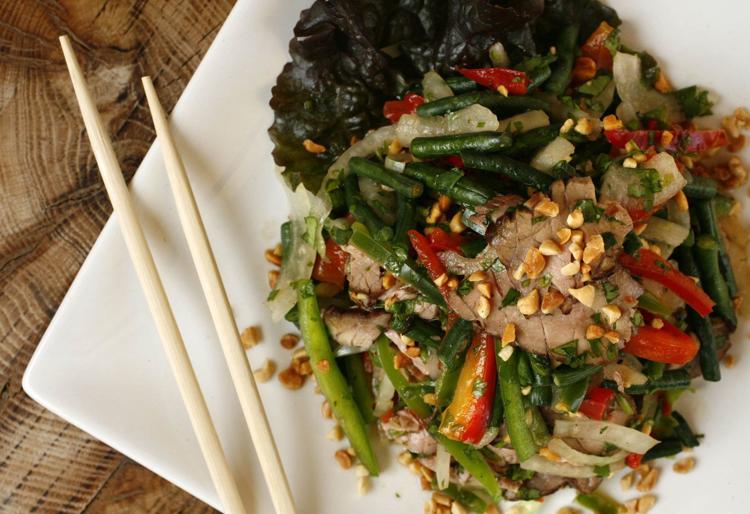 Kilkenny's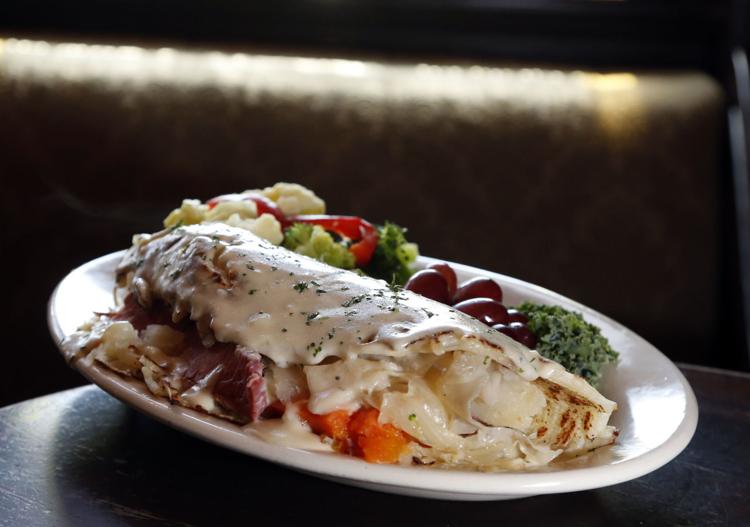 Knotty Pig BBQ, Burger & Chili House
Laffa
Lambrusco'z To-Go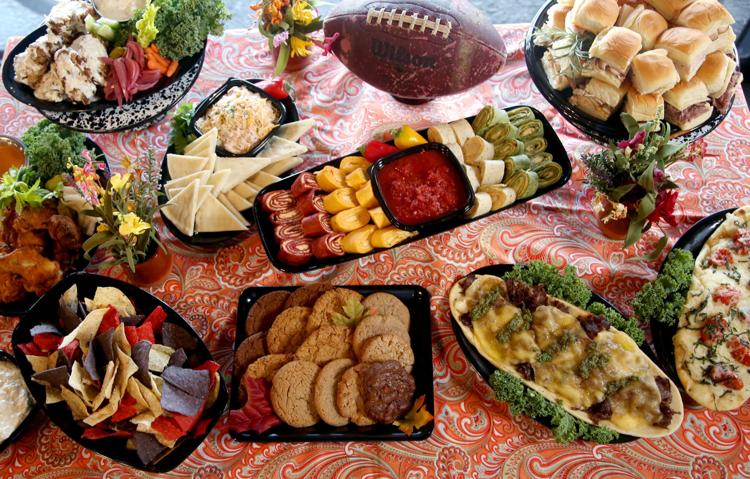 Lanna Thai
La Roma Pizza and Mediterranean Food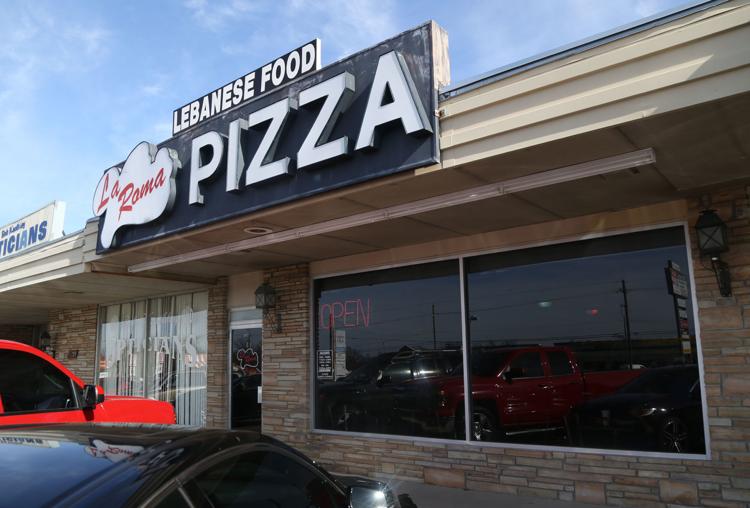 Lassalle's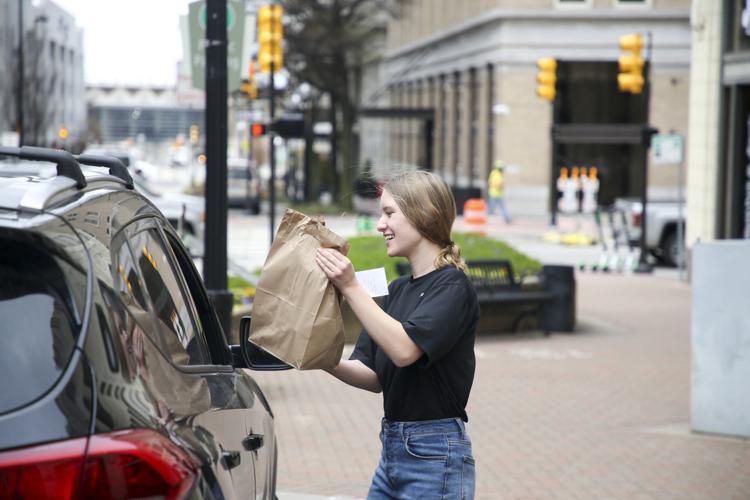 Le Louvre French Café
Livi Lee's Daylight Donuts
Lone Wolf Banh Mi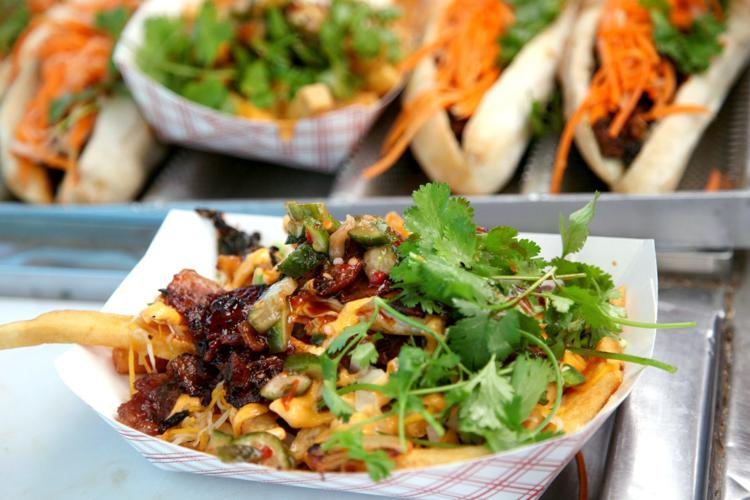 Los Cabos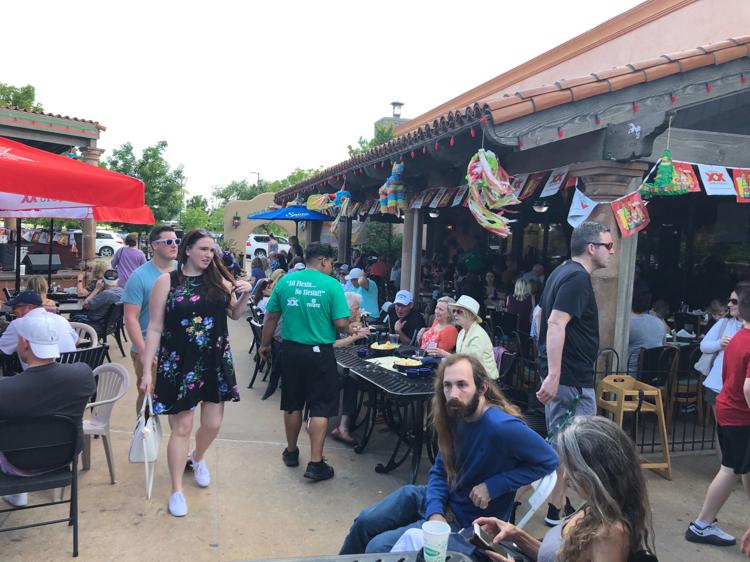 Lot A Burger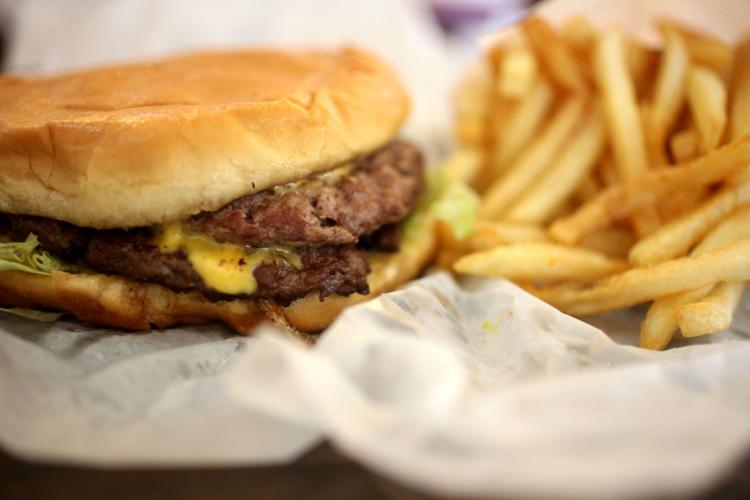 Lowood Modern Woodfire Restaurant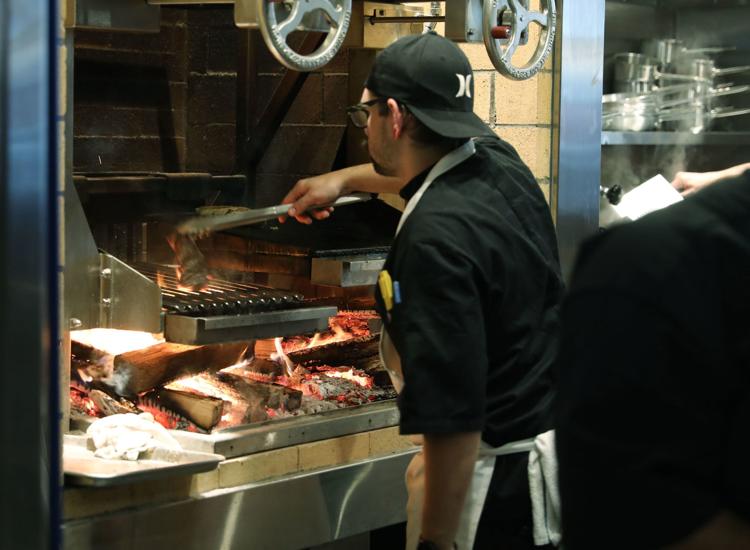 Ludger's Bavarian Cakery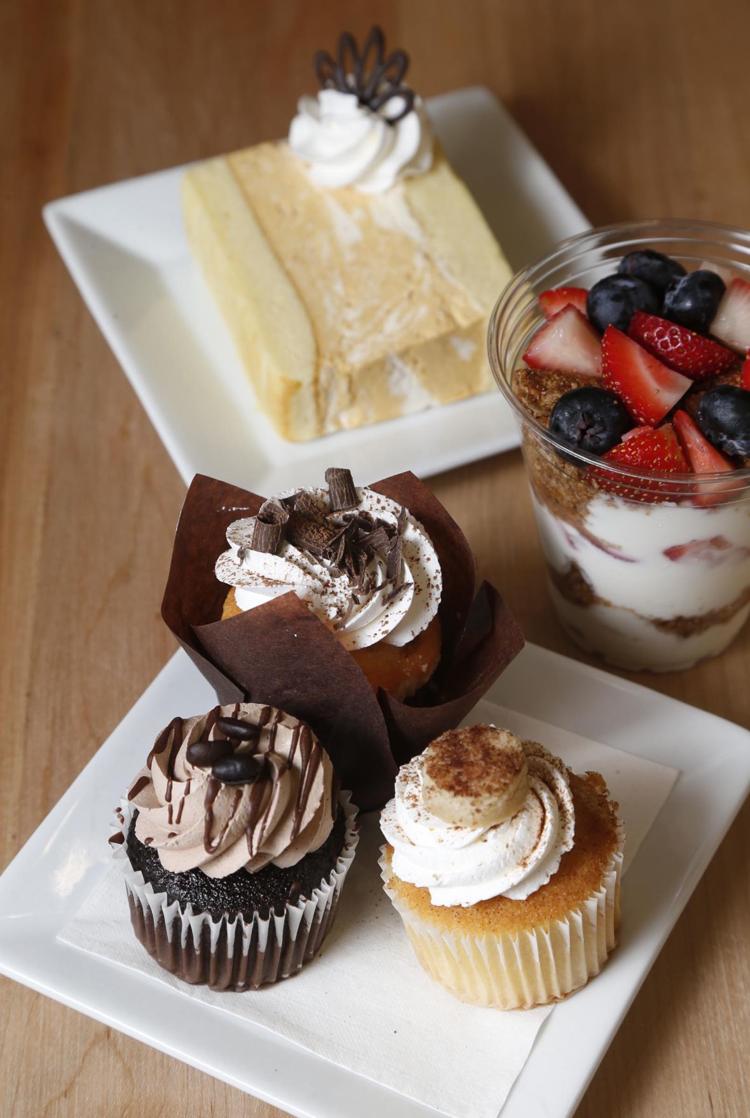 Ludger's Catering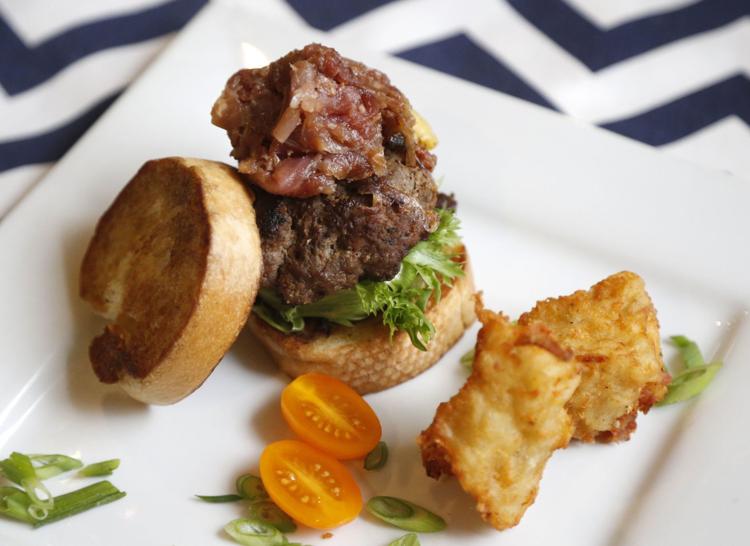 Mack's Wings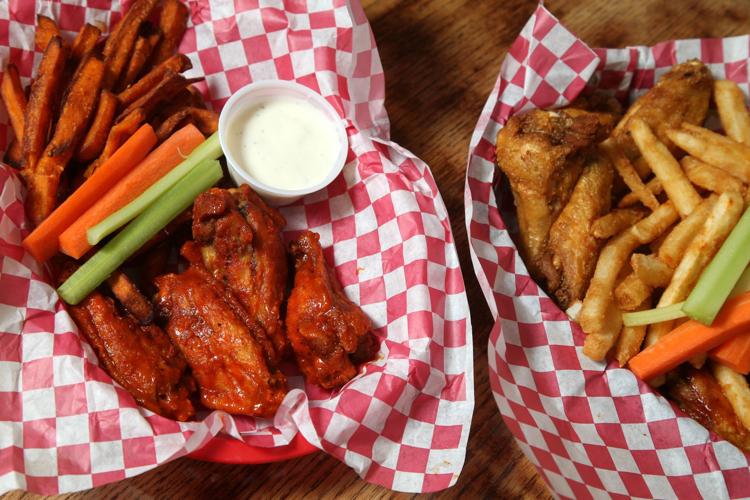 Marco's Pizza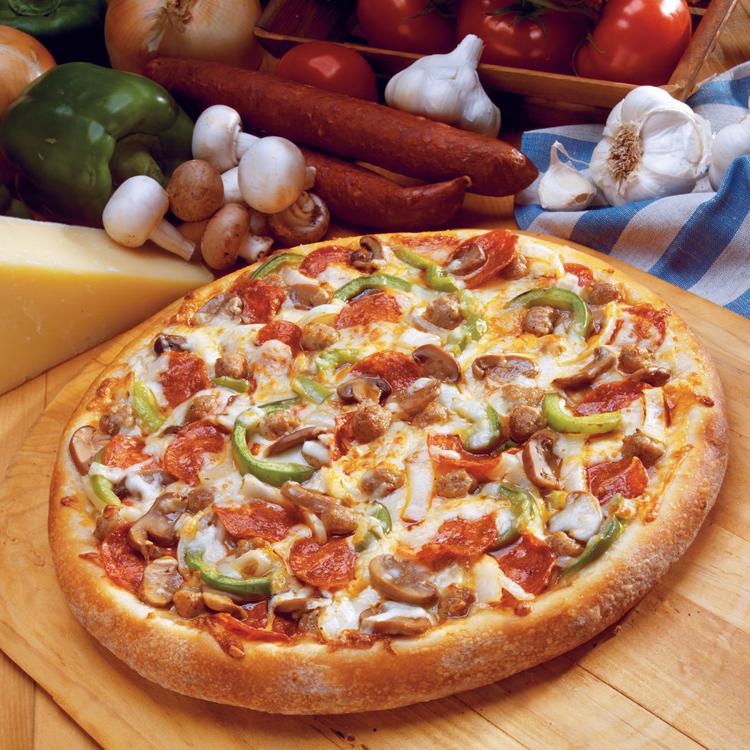 Margaret's German Restaurant
Mazzio's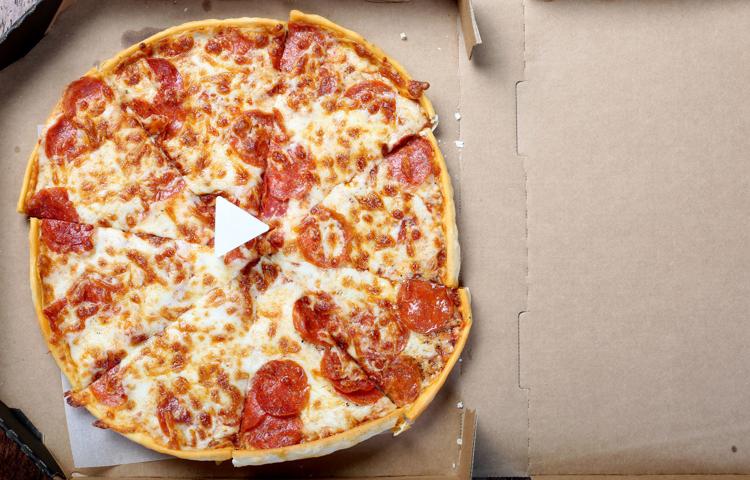 Merritt's Bakery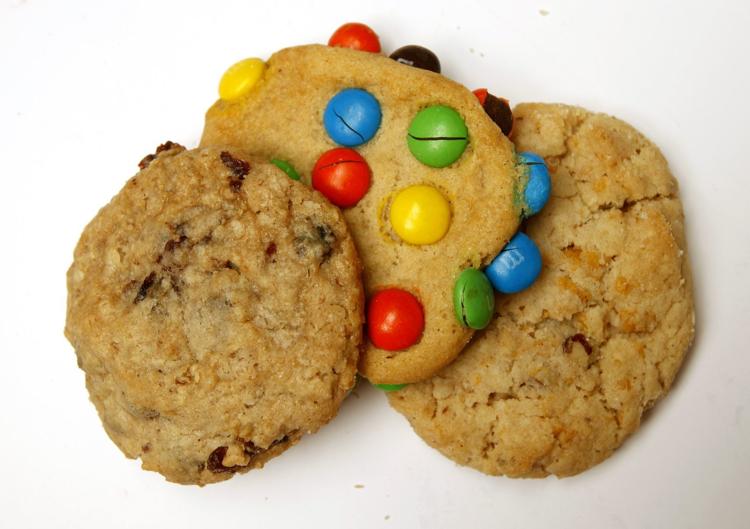 Metro Diner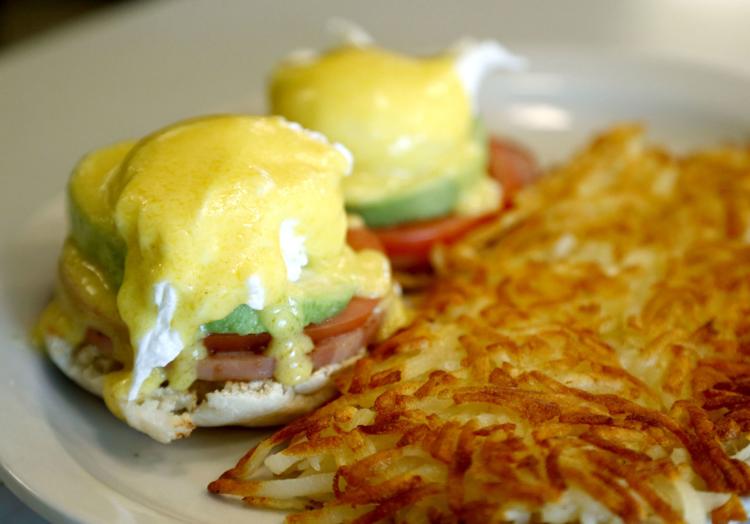 Mi Cocina
Mikes BBQ & Catering
Mom's Family Diner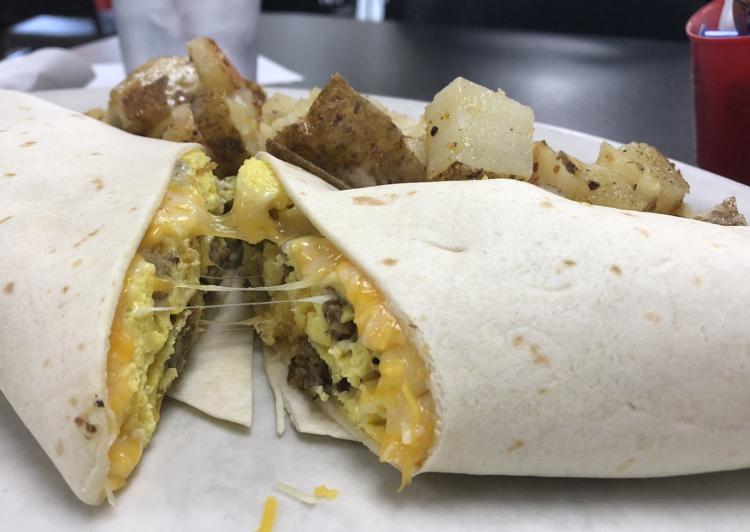 Mondo's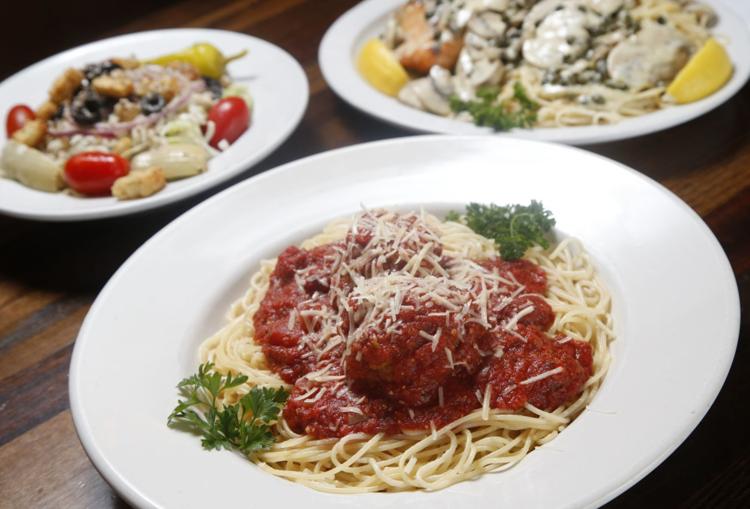 Mother Road Market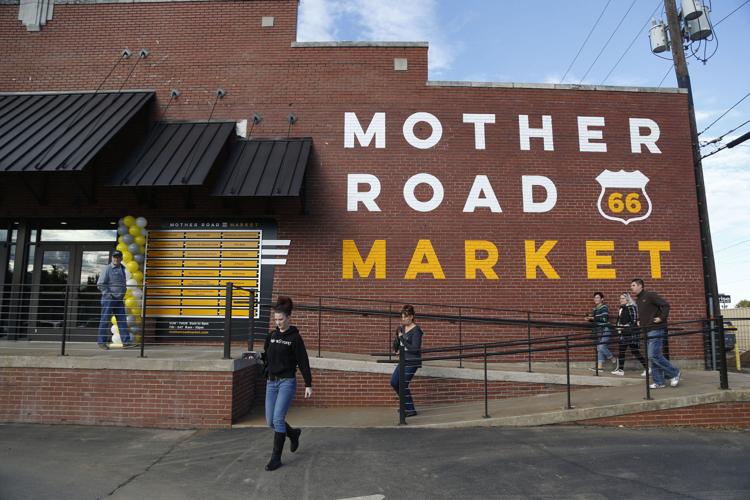 My Thai Kitchen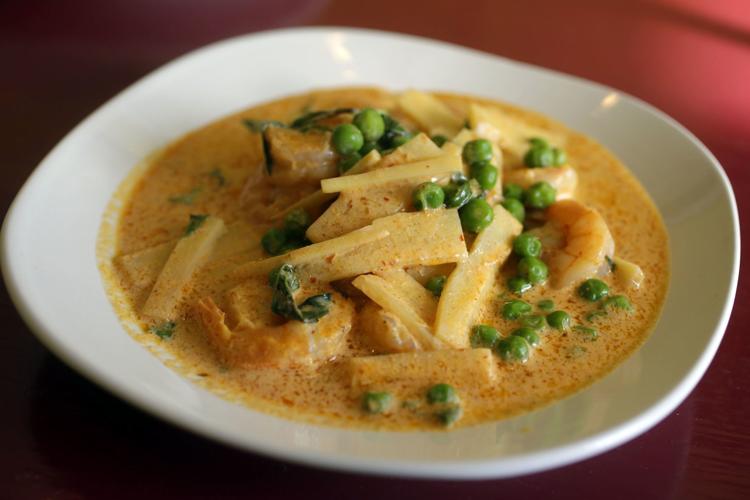 Oklahoma Joe's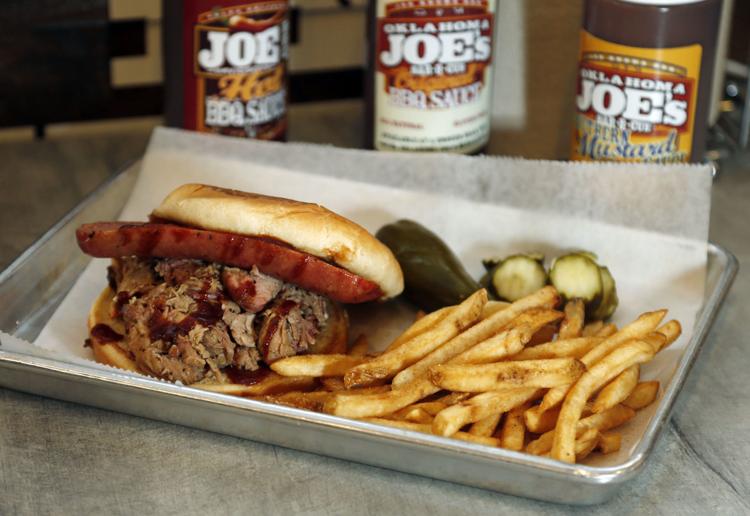 Oliveto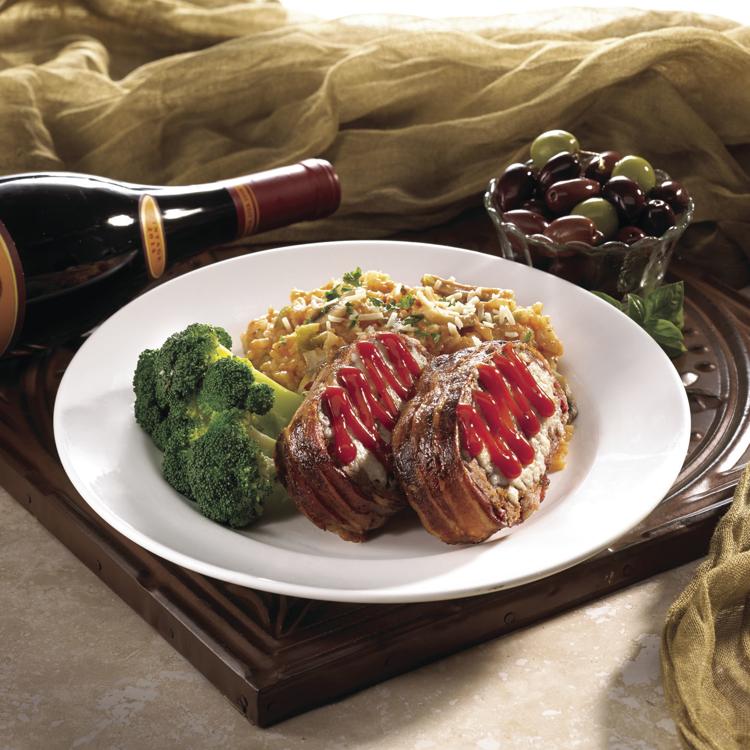 Oren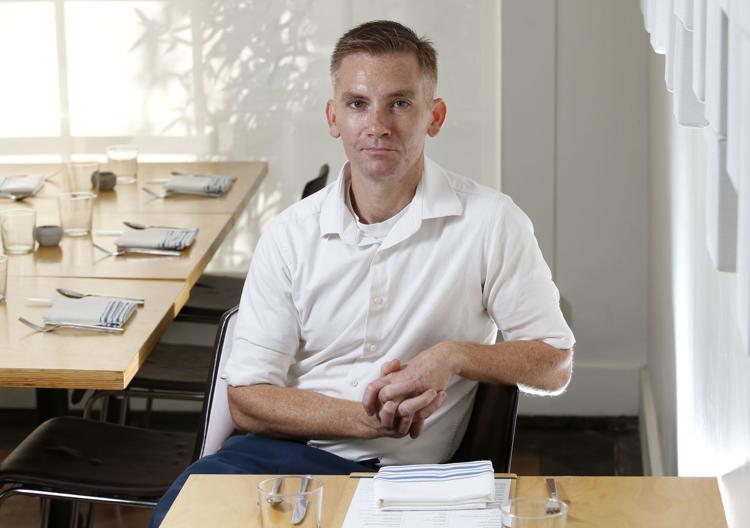 Nola's
Palace Cafe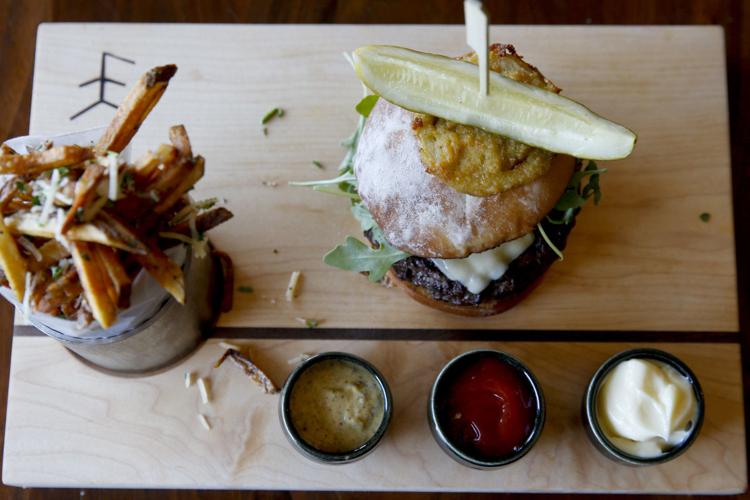 Panera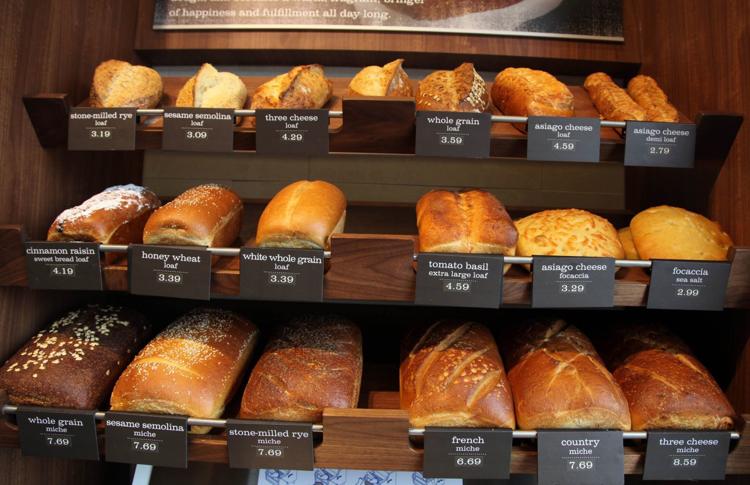 Peacemaker Lobster and Crab
Pho-Ni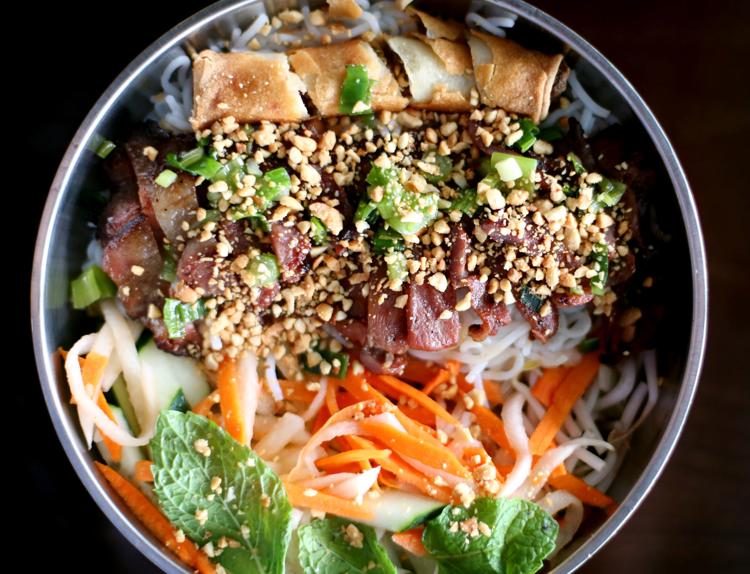 Pita Place Mediterranean Grill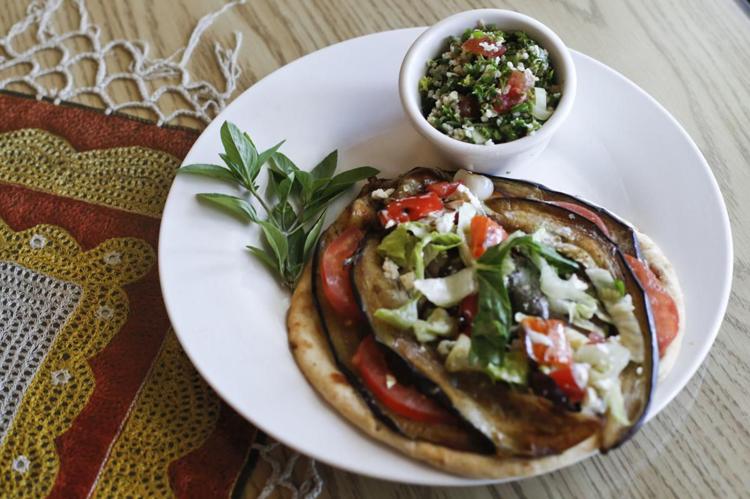 Polo Grill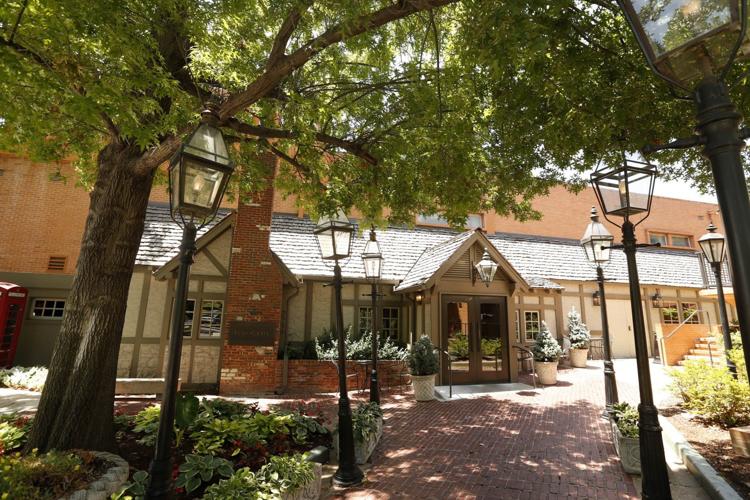 Prairie Fire Pizza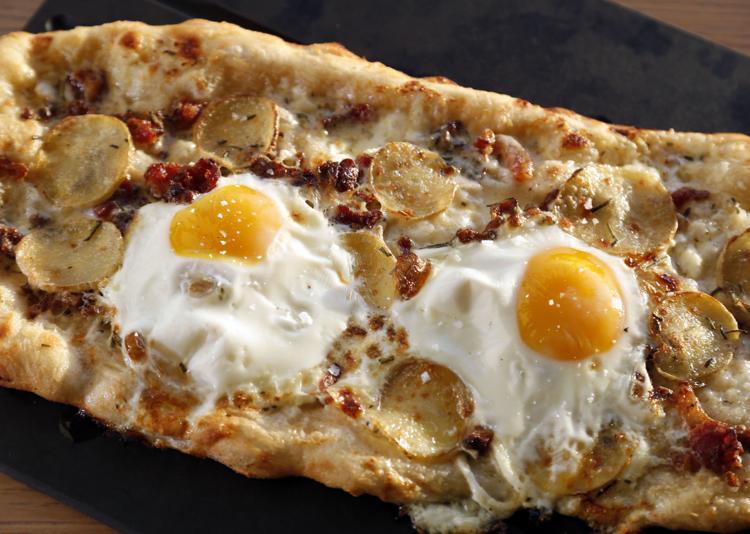 Rocking "R" Ranch House Restaurant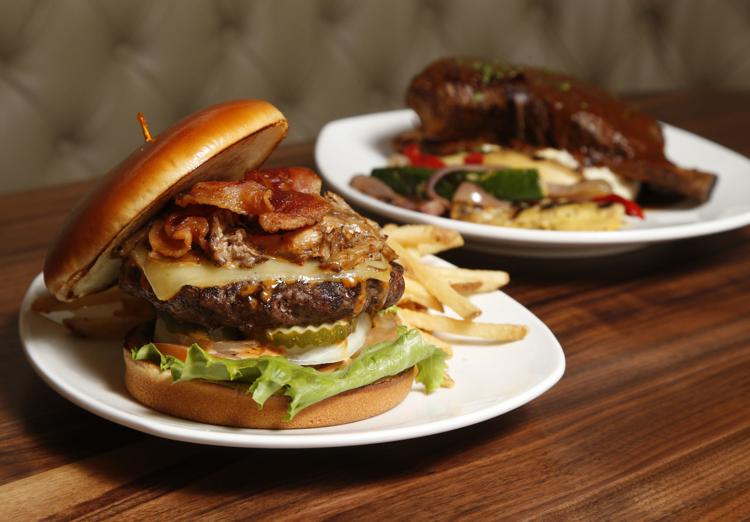 Ron's Hamburgers and Chili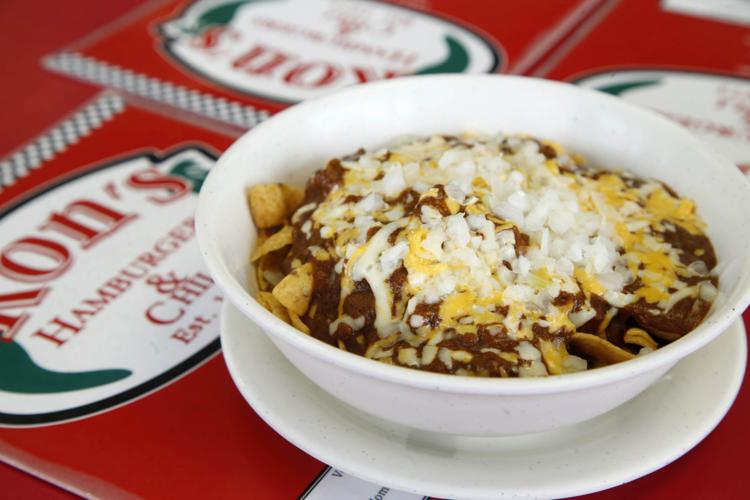 Roppongi
Queenie's
Que Gusto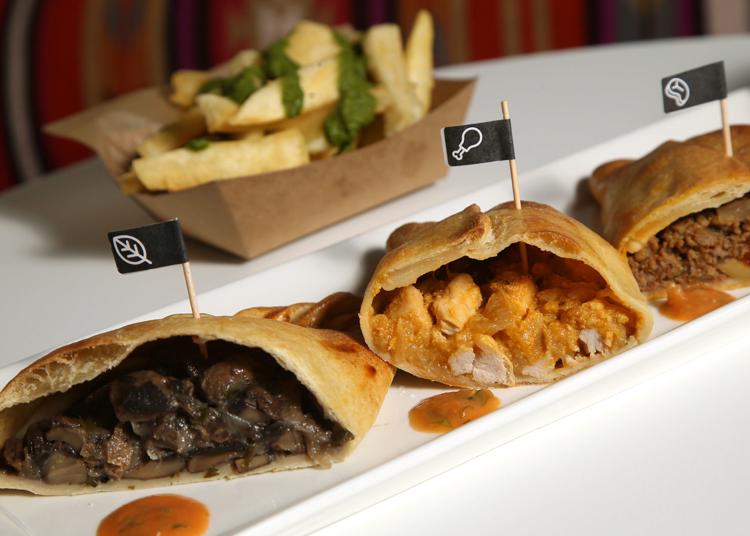 Roosevelt's Gastropub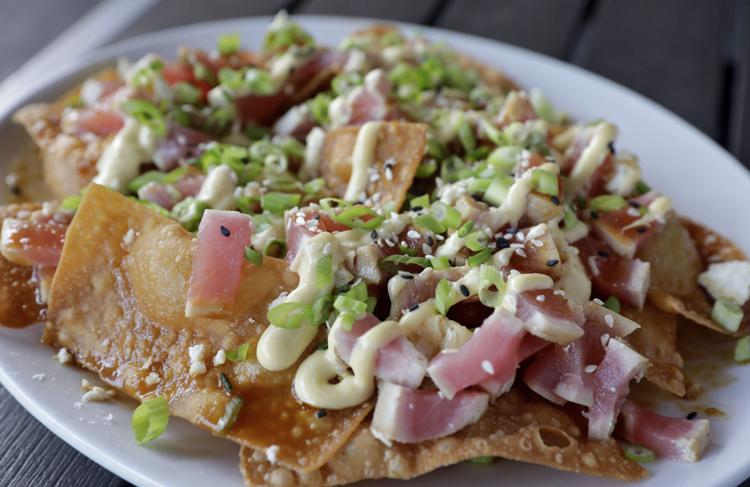 Russo's Coal Fired Italian Kitchen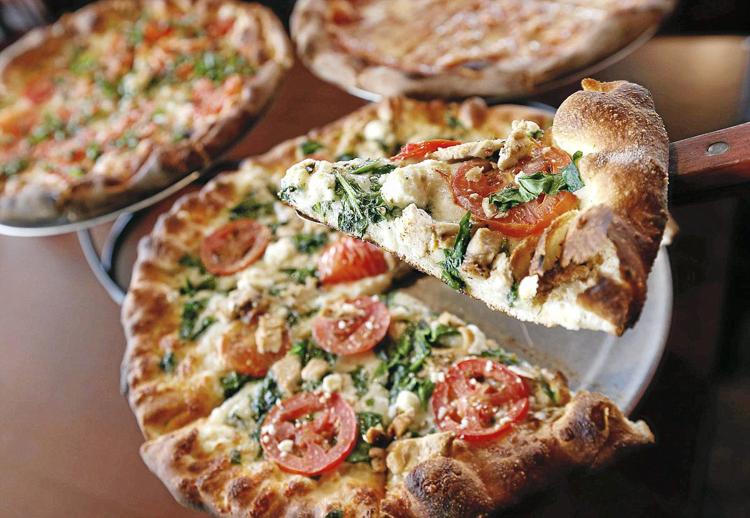 S&B's Burger Joint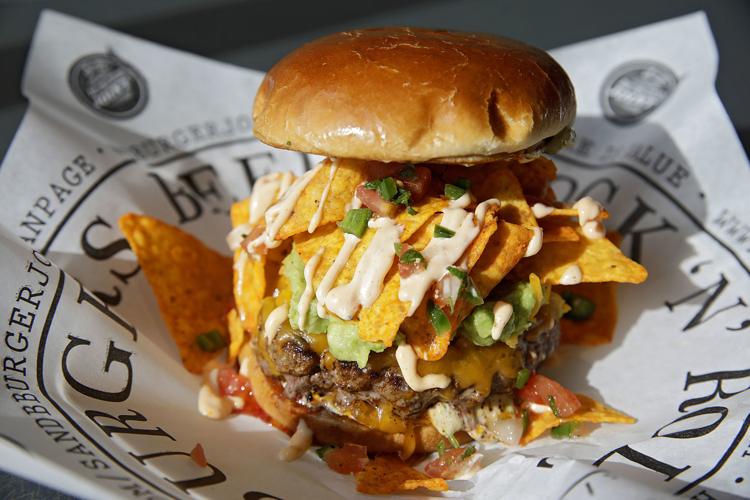 Saffron Mediterranean Cuisine
Savastano's
Savoy Restaurant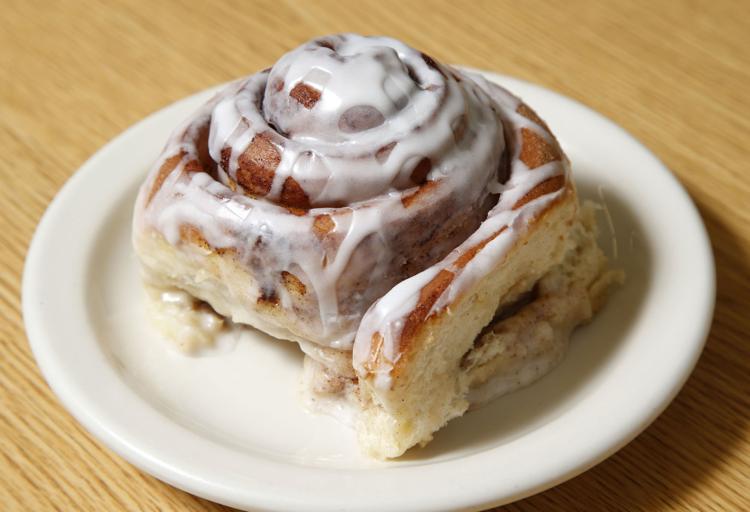 Shawkat's Mediterranean Restaurant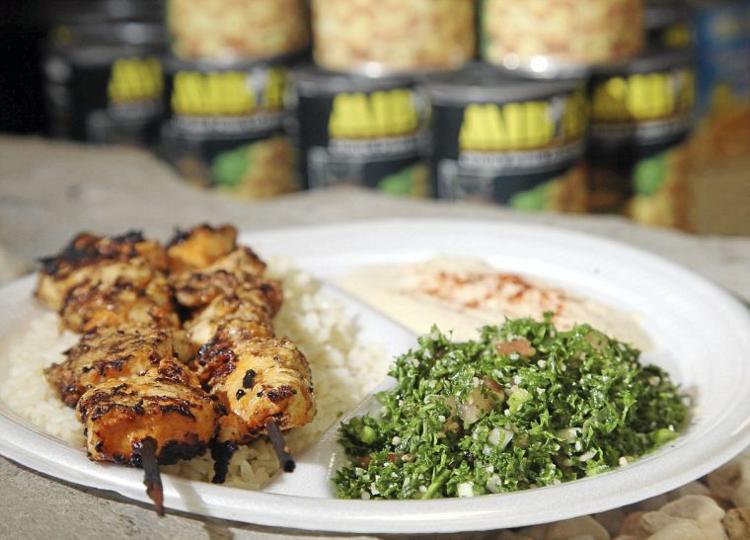 Shuffles Board Game Cafe
Siegi's Sausage Factory: Restaurant and Deli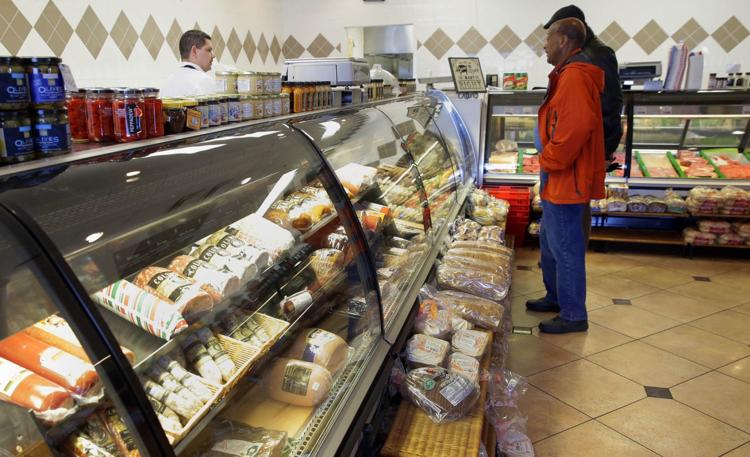 Shades of Brown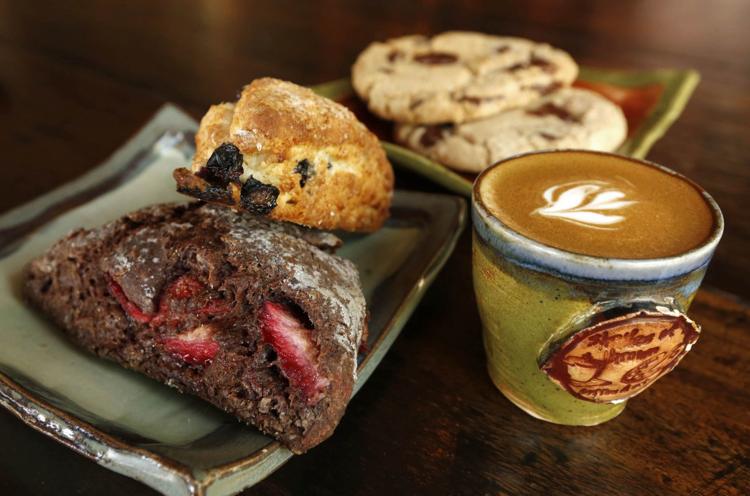 Sisserou's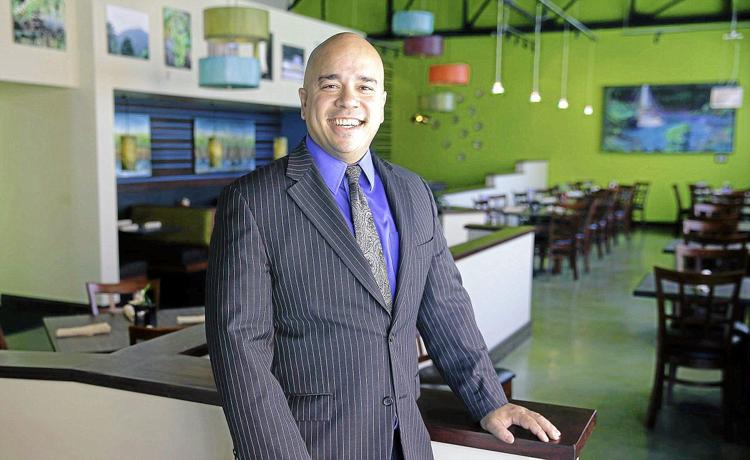 Society Burger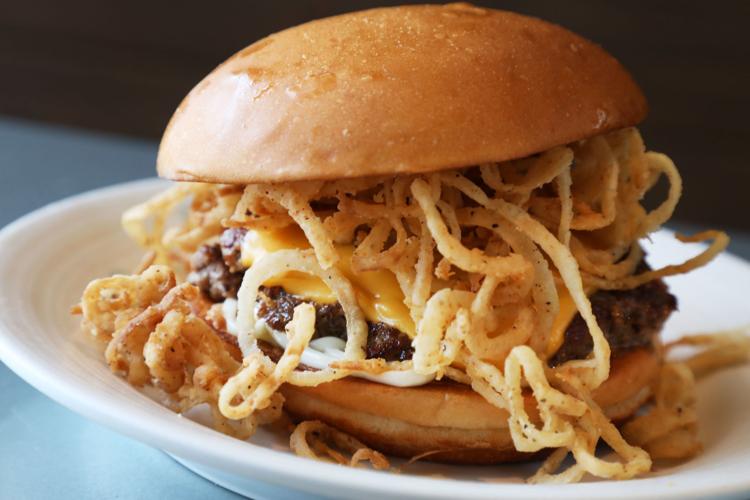 Stonehorse Cafe and Market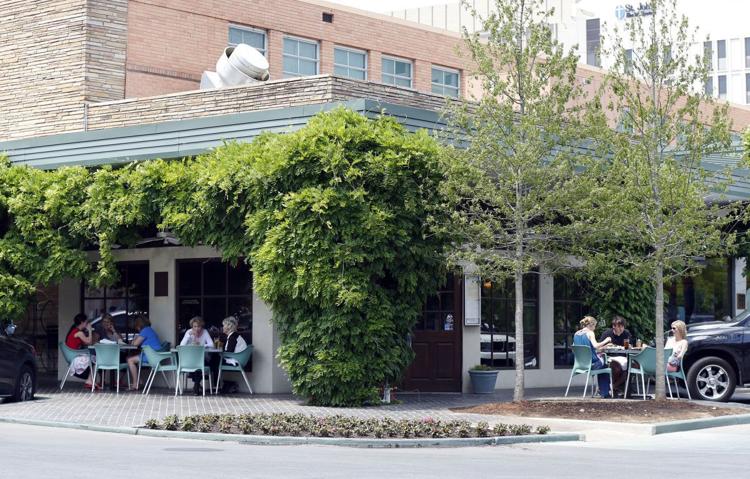 Sushi Hana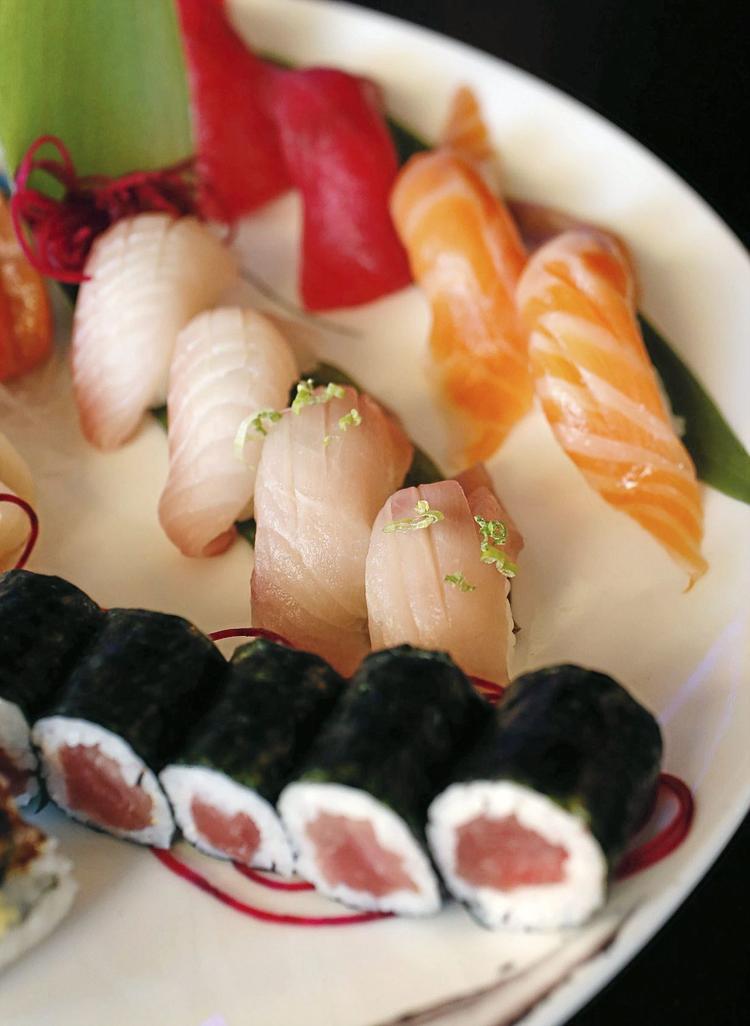 SushiFork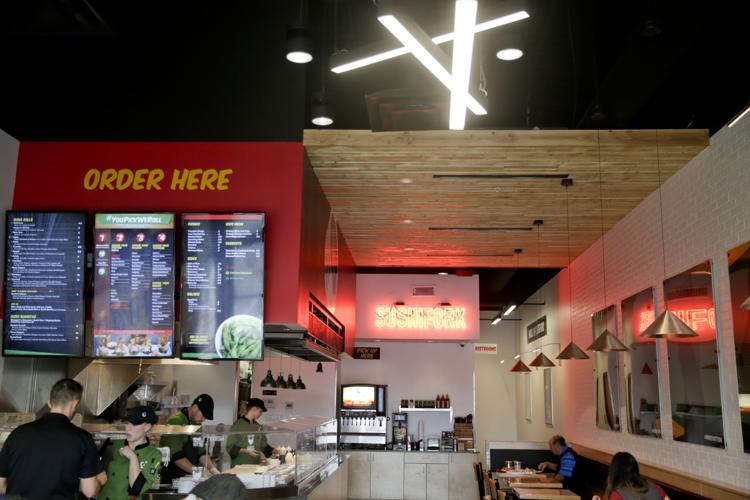 Tacos 4 Life
TAKE 2 — A RESONANCE CAFE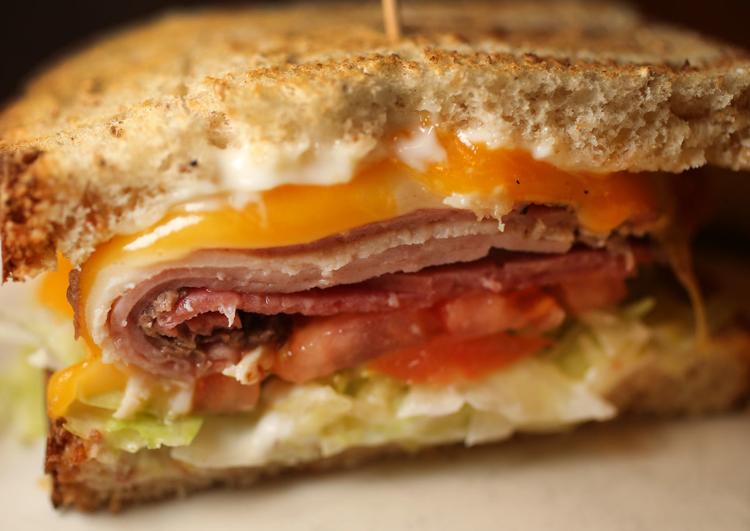 Tandoori Guys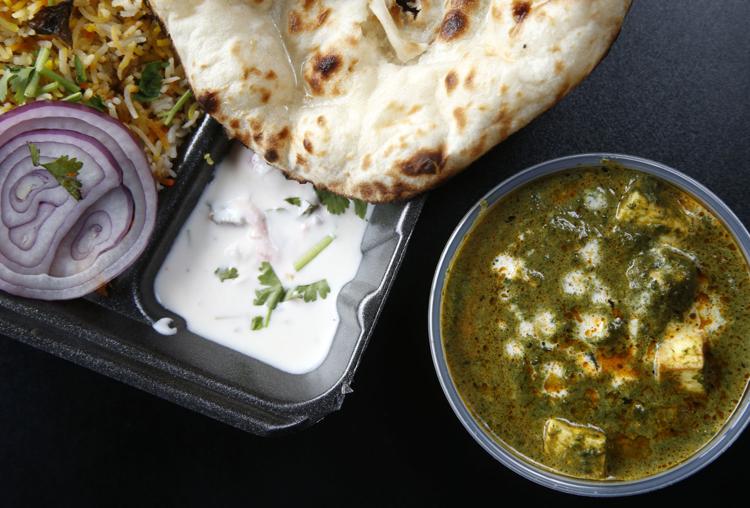 Tandoor Express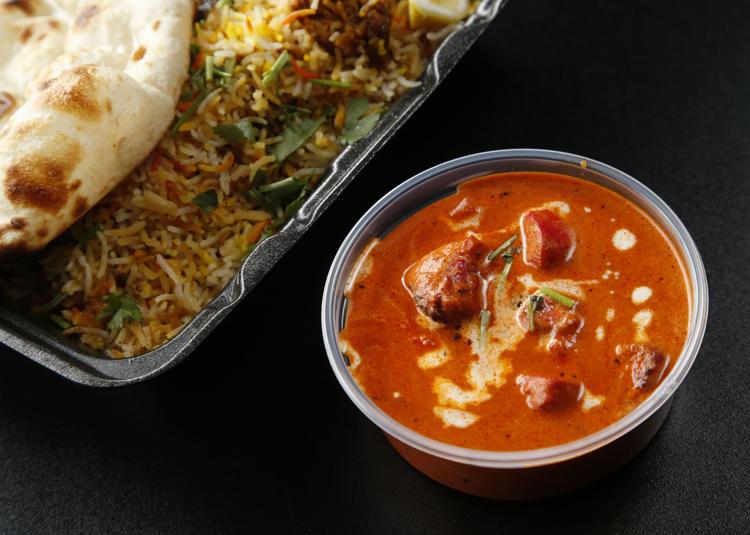 The Tavern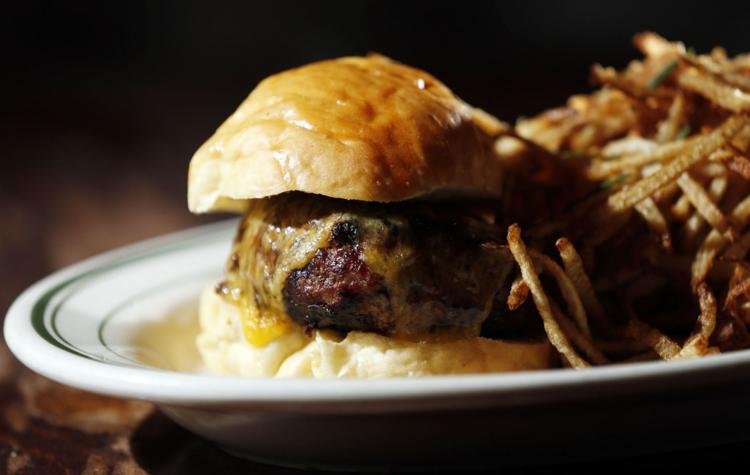 Ted's Cafe Escondido Cafe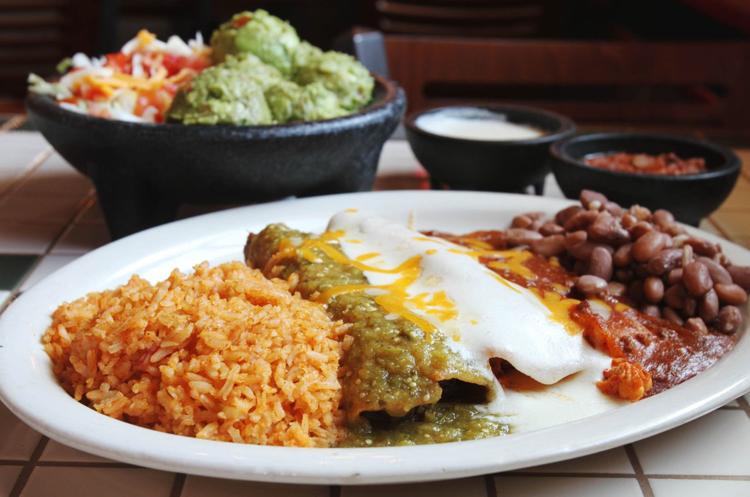 Texas Roadhouse
Thai Village Cuisine
Ti Amo Ristorante Italiano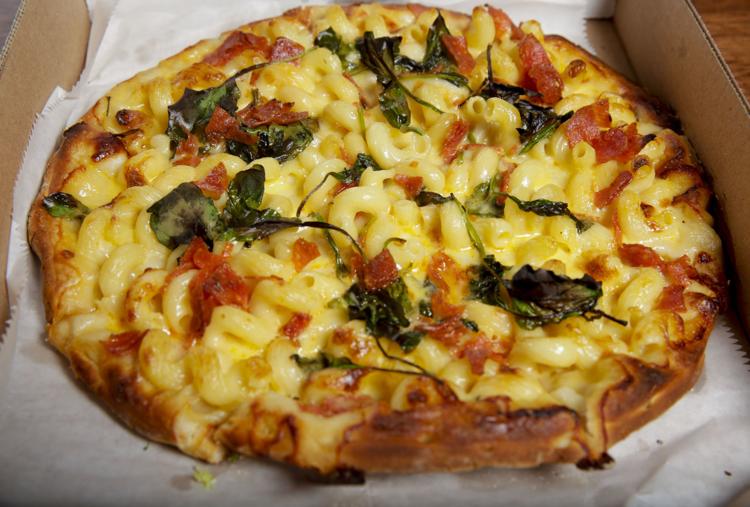 Tokyo Garden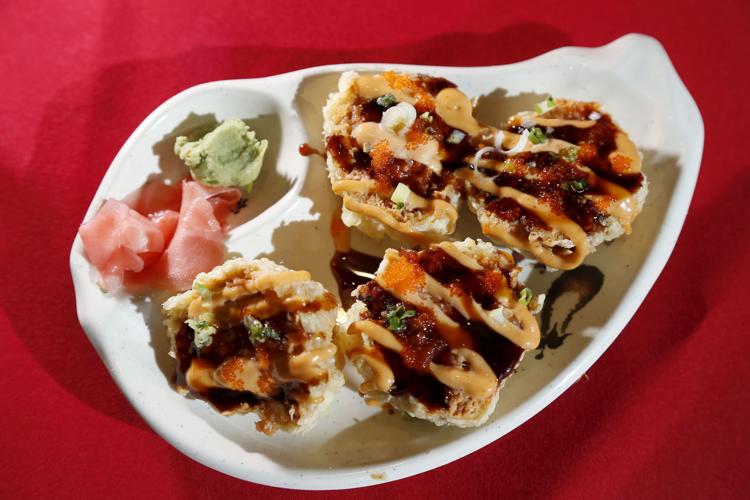 Topeca Coffee Shop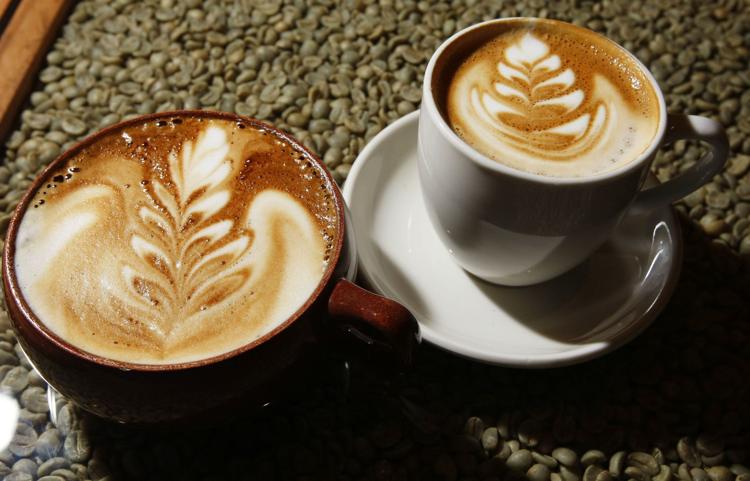 Torchy's Tacos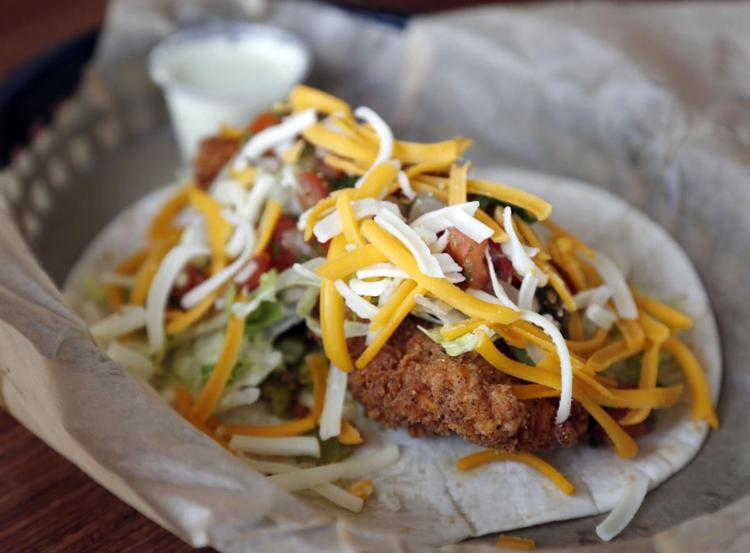 The Tropical Restaurant and Bar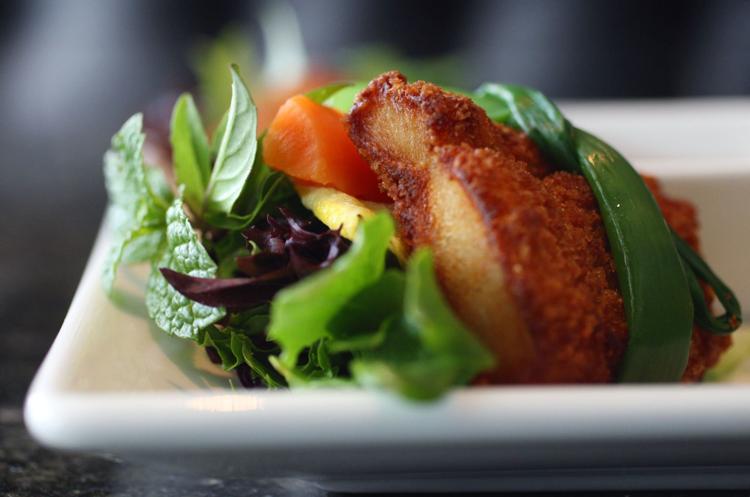 Triangle Coffee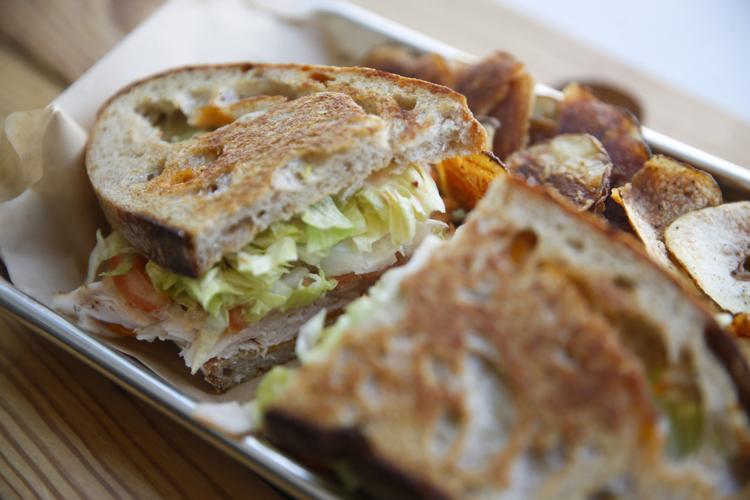 Tucci's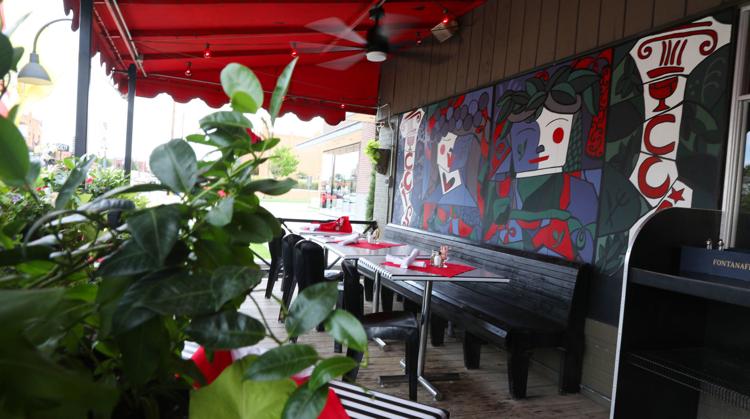 Ty's Hamburgers and Chili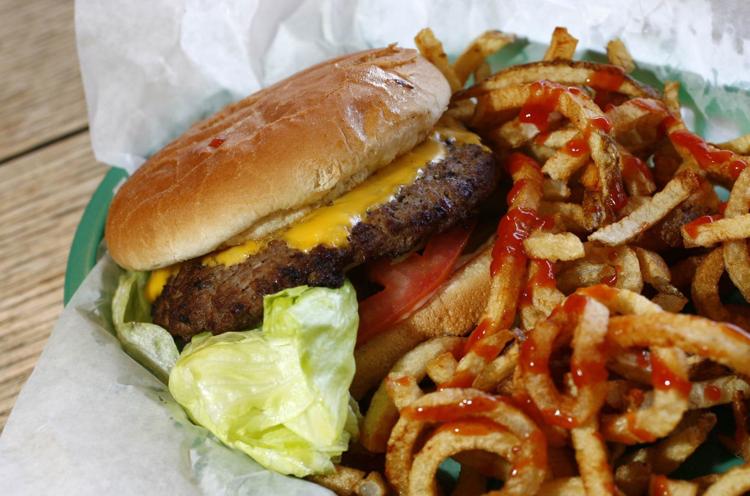 Villa Ravenna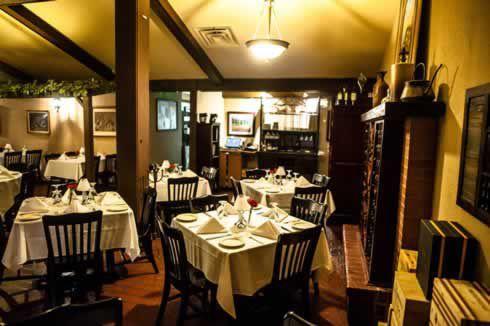 Waffle That!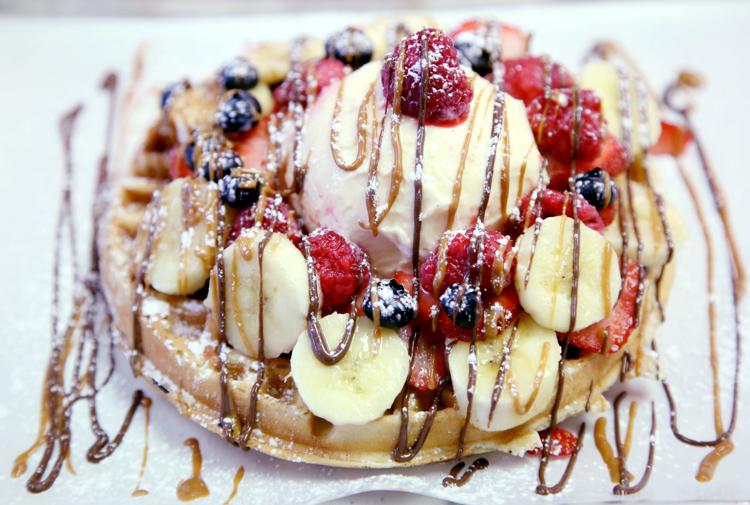 Wanda J's Next Generation Restaurant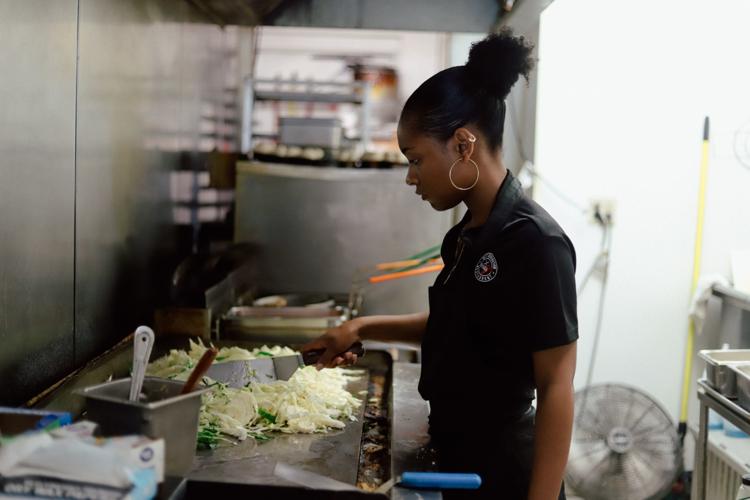 White Lion Pub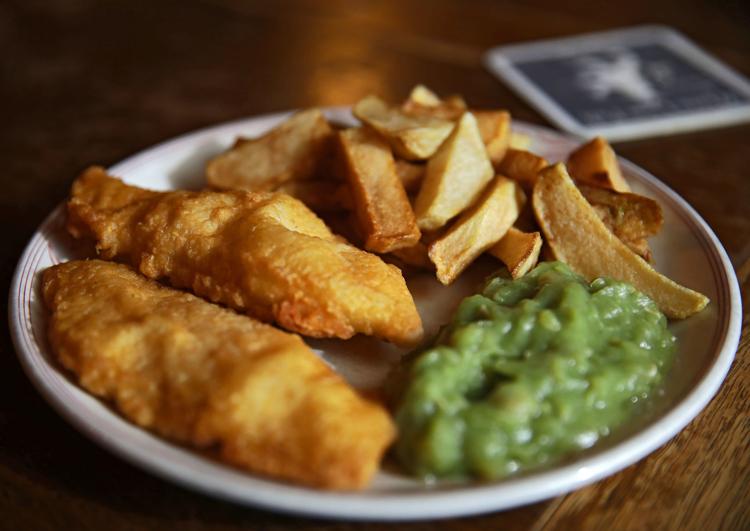 White River Fish Market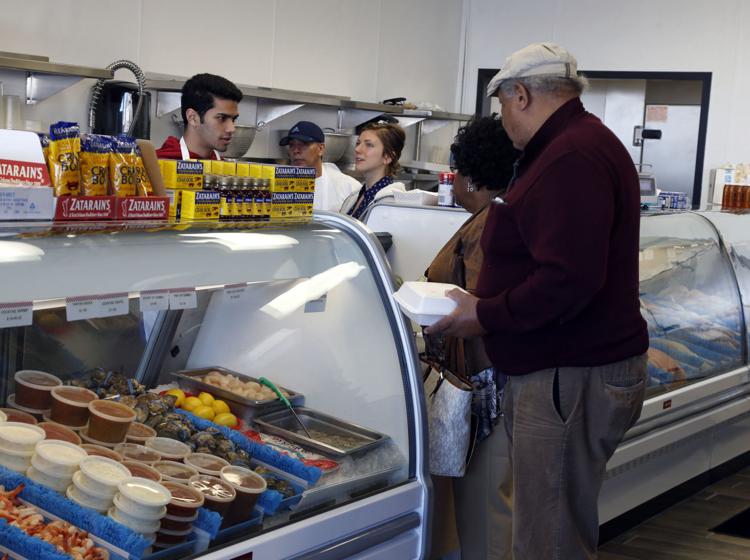 Yokozuna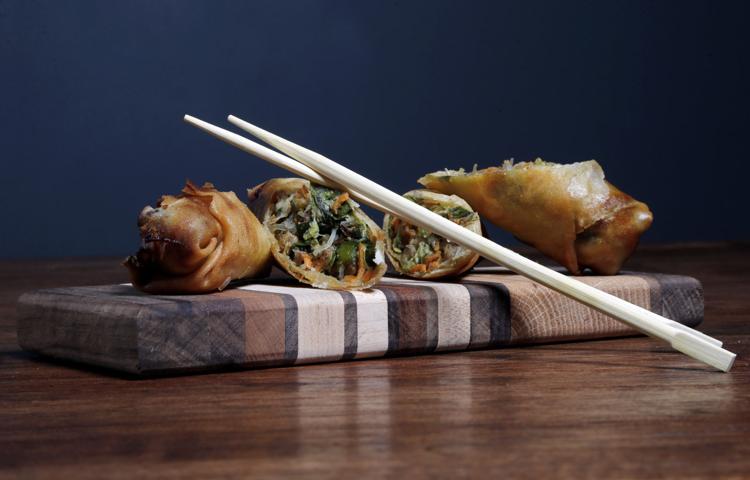 Complete coverage of COVID-19