Editor's Note: When federal officials release the next round of population estimates this spring, the Tulsa metropolitan area expects to have more than 1 million residents for the first time in the city's history. Tulsa World Magazine explored what that will mean for Tulsa. Order your copy of Tulsa World Magazine at tulsaworldmagazine.com
---
Jason Ting had seen it in other towns, larger towns — clusters of ethnic restaurants in a central location — and he thought the time was ripe to replicate that in Tulsa.
That was January 2015, when Ting's family business, Ting Financial Group, purchased the Spectrum Center at 69th Street on the west side of Lewis Avenue.
"When we bought the center, I wanted to create an ethnic food destination, where people could come try a lot of different ethnic foods, food not seen here before," Ting said.
"We knew what we could get probably wouldn't be all totally authentic, but we wanted it as authentic as possible. We thought diners in Tulsa had reached a point where they would give these places a try."
As the Tulsa metro population nears 1 million, it is no surprise that immigrants from around the world have contributed significantly to that total, and nowhere is it better displayed than the activity at the Spectrum Center.
At the time of Ting's purchase, only six of the 23 spaces in Spectrum Center were filled, and the shopping center appeared to be in steep decline.
It did have Sushi House, a sister restaurant to a Broken Arrow eatery of the same name, and Kim's Donuts shop, Korean-owned then but since purchased by an Indonesian, according to Ting.
In nonfood businesses, Liberty Income Tax was owned by an East Indian, and the Other Side Event Center had American-Peruvian ownership.
It wasn't much, but it was a start.
Ting recognized a natural advantage in the area around Oral Roberts University, an area that included a sizable number of Asians, especially Burmese immigrants who had escaped their volatile country now called Myanmar.
He said he put out the word that the center would be receptive to helping start-up restaurants with ethnic cuisine.
"Our first break was when an Eritrean family approached us," Ting said. "They knew we would be supportive in helping them get open."
Eritrean & Ethiopian Cafe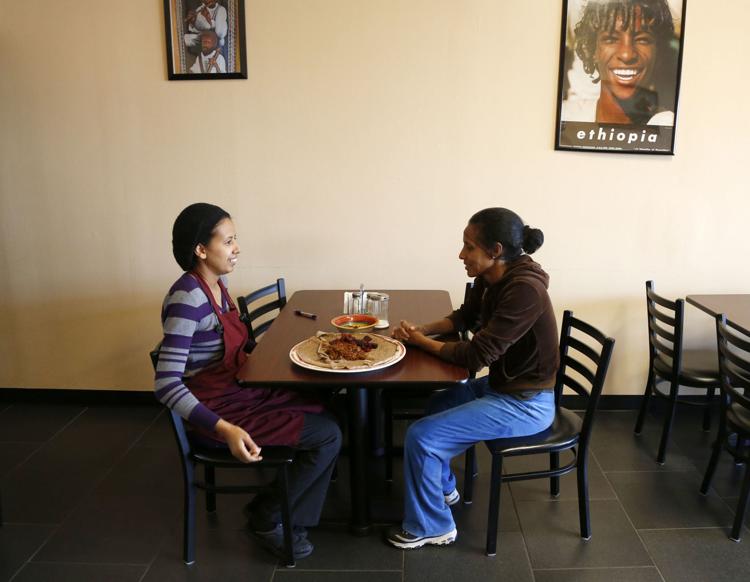 Yonas Abraham, who had an electrical engineering degree from Wichita State University, had lost his job as an engineer in the oil business but "wasn't interested in accepting welfare because I didn't have a job. I believe in working hard and making my own money."
His father-in-law, Medina Bideu, had a chemistry degree from St. Joseph's University, but they turned to Abraham's wife, Feven, and Bideau's wife, Saleh Aberra, to take the lead in starting a new business, Eritrean & Ethiopian Café.
The menu features traditional food from those neighboring countries on the Horn of Africa.
"We thought people knew Ethiopia better than Eritrea, so we put both in the name," Abraham said in a 2015 interview. "The cultures and food are very much the same."
Ting said he was encouraged about the vision of the project one day when he saw an ORU professor hold class at Eritrean & Ethiopian Café.
"They were getting a lesson in the culture and the cuisine and how to eat the food," Ting said. "It was really cool."
If you want to try it, go soon. Ting informed us that the owners soon will be moving to Oklahoma City, and he is working to fill the space.
Sura Korean Japanese Cuisine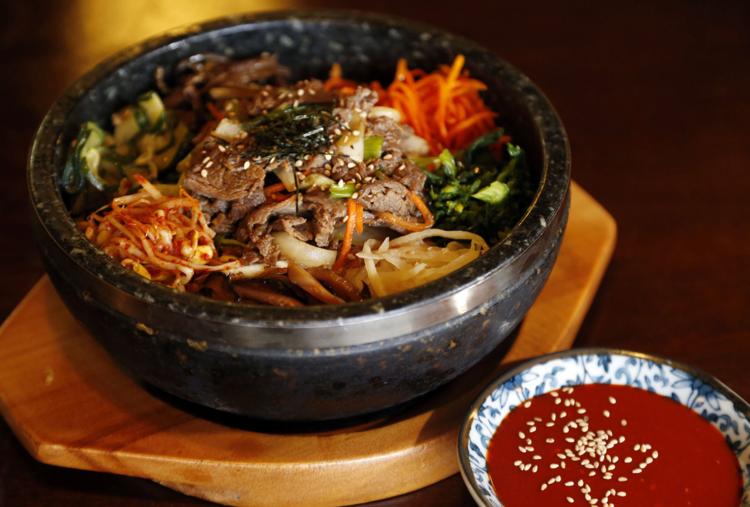 Jongsung Bae and his wife, Junghyun, natives of Seoul, South Korea, had sold their longtime Bill & Ruth's sandwich shop at 32nd Street and Yale Avenue, known as much for its sushi bar as it was its sandwiches.
Along with son James Bae, they purchased Sushi House in the Spectrum Center and changed the name to Sura Korean Japanese Cuisine and put a stronger emphasis on Korean and Japanese entrees.
"We knew the owners were struggling a little bit, and we talked to them about selling it to us," James Bae said. "We knew many Asians lived in this area, not just Korean and Japanese, but Burmese, Indonesians and Hmong, as well.
"There also hadn't been many traditional Korean restaurants in Tulsa. My parents felt they could introduce Korean food to this part of town."
Bae also has served as a sushi chef at Sura.
It wasn't long before more restaurants followed, including Hey Boba, Kai Burmese Cuisine and the newest, Zogam Cafe.
Hey Boba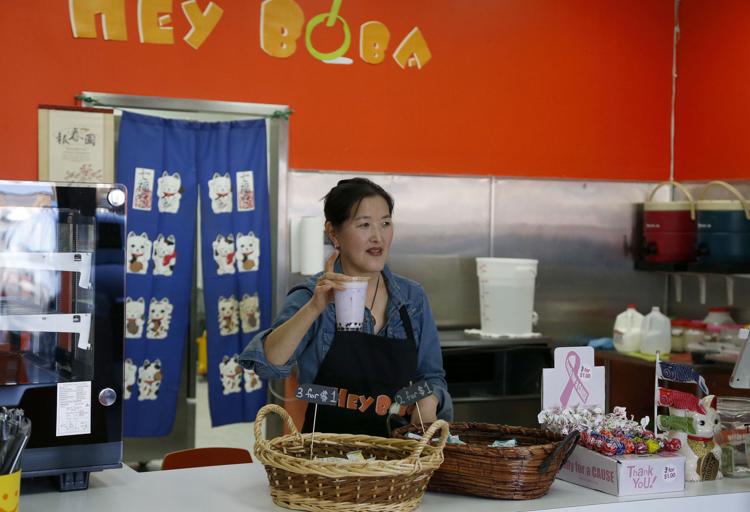 Hey Boba was opened by Moon Eng, a native of Malaysia who had studied at the University of the Ozarks in Clarksville, Arkansas, and received a master's of business administration degree at the University of Tulsa.
"I was named the most outstanding MBA graduate in 2013," she said in a 2016 interview. "That seems so long ago now."
Eng said she had the idea for two years for a bubble tea restaurant with a few Asian small plates that would be an inviting place for people to gather and visit.
"Hey Boba was the first bubble tea place outside of the mall in town," Ting said. "Now, we have five or six and a lot of restaurants have it, but Hey Boba has a following."
Kai Burmese Cuisine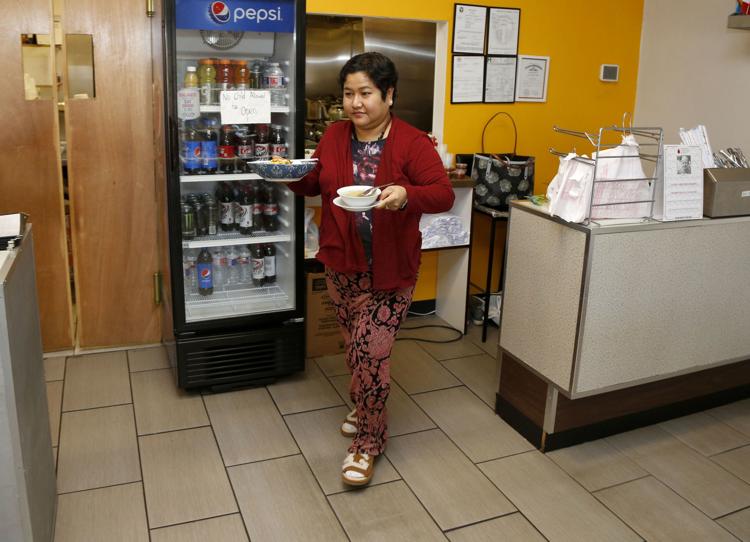 Vung Cing, who owns Kai Burmese Cuisine with her husband, Nang Khai, said her family came to Tulsa in 2010 to join thousands of fellow members of the Zomi ethnic group, most of whom came from the northern, mountainous Chin State of Burma.
Though most of Burma is Buddhist and other religions, the Zomi have been Christian for a century. Some Zomi came to study at Oral Roberts University three decades ago, and many have followed since then. It has been estimated that 5,000 to 7,000 Zomi live in Tulsa.
"My mother had a tea house in Burma, and my sister and I learned to cook from her," Vung Cing said in a 2017 interview. "We cook traditional dishes, the kind we eat at home. Some are just Zomi, and some you can find all over Burma.
"I used to cook at church and at parties, so a lot of people knew me before we opened the restaurant. Because there are so many Burmese people in the ORU area, we thought a restaurant would do well here."
Zogam Cafe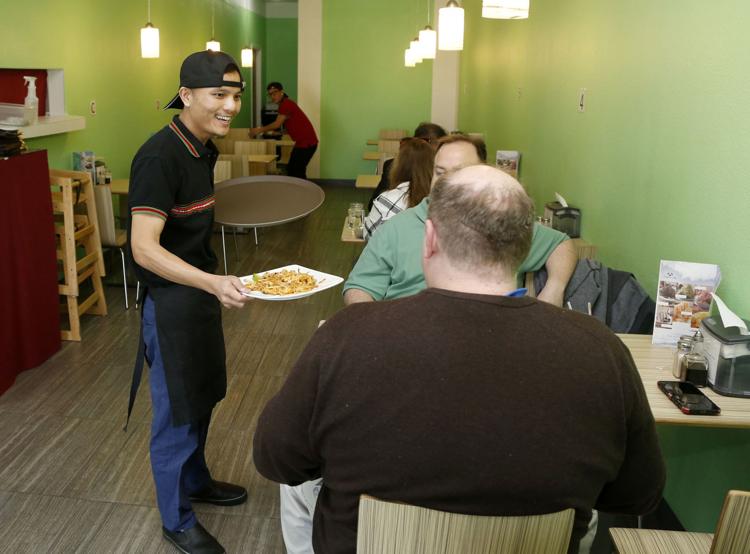 Owner Suan Mang is Zomi, as well, but developed his style of cooking throughout his travels in Malaysia and the U.S.
Mang said he had been cooking in Malaysia, where he also learned to make beautiful and delicious milkshakes, smoothies, frappes and teas, for about three years before coming to Tulsa.
"When I was in Malaysia, I had heard a lot of Zomi live in Tulsa," Mang said. "I thought it would be easier to learn English if I was around other people I could understand and help learn it."
Ting said one would expect to find more home-style Burmese cooking at Kai Burmese and more Thai and Malaysian influences at Zogam Cafe.
"They are both very good but different," Ting said.
A helping hand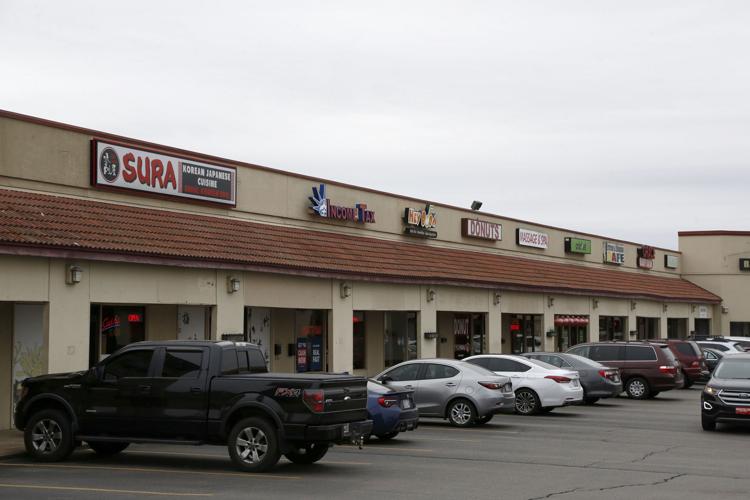 Ting said in addition to the demographics, the Spectrum Center has been attractive for ethnic restaurateurs because of what the Ting Financial Group can provide.
"These are true mom-and-pop businesses," Ting said. "Many of these people are just learning to speak the language, and figuring out leases, licenses and permits, and meeting the requirements of the health department can be a challenge.
"With us, they deal directly with the landlord, and we can help them through the process of getting started."
Ting said his family can relate to newcomers who want to make their mark in a new country.
"My family is Chinese but was born in Malaysia," he said. "My father, Andy, is a CPA and works with small businesses, but the first business he had when he came to America was a restaurant in Broken Arrow."
Many area diners likely will remember restaurants operated by the Ting brothers in the mid-1980s to early 1990s, including Hunan and China Family Restaurant in Tulsa, Broken Arrow and Oklahoma City.
Another plus for Spectrum Center is the Burmese-owned OK Asian Market, which offers fresh Asian vegetables, sushi-grade fish, mushrooms, rice, crab and many other Asian items.
"It started with 1,500 square feet and has expanded to 3,000 square feet," Ting said. "I wish it could be larger, but it still is a fair size. I would like more retail, but it is tough in our market because people can buy most everything online. They can't buy fresh, authentic food, so it's our niche against online shopping and is very important to us.
"It's a destination for Asians or those who want to cook Asian food to come shop in this part of town."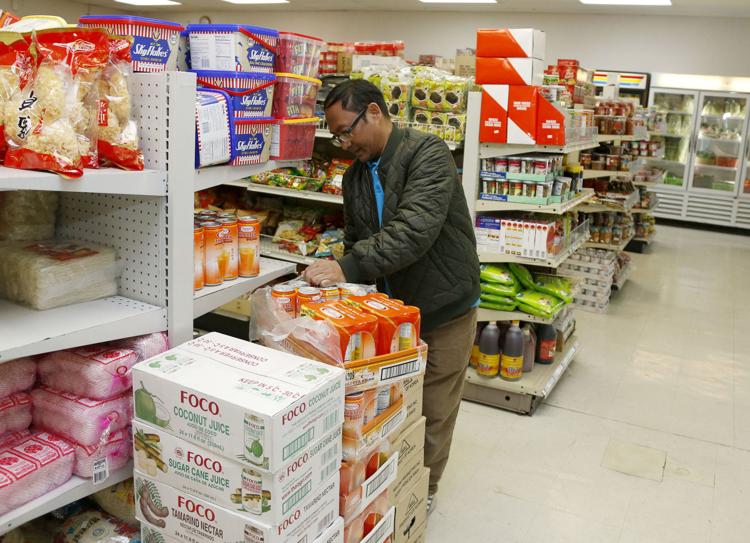 The lone American entry in the Spectrum Center lineup is Scooter's Coffee, a stand-alone, drive-through coffee and sandwich shop.
Across the street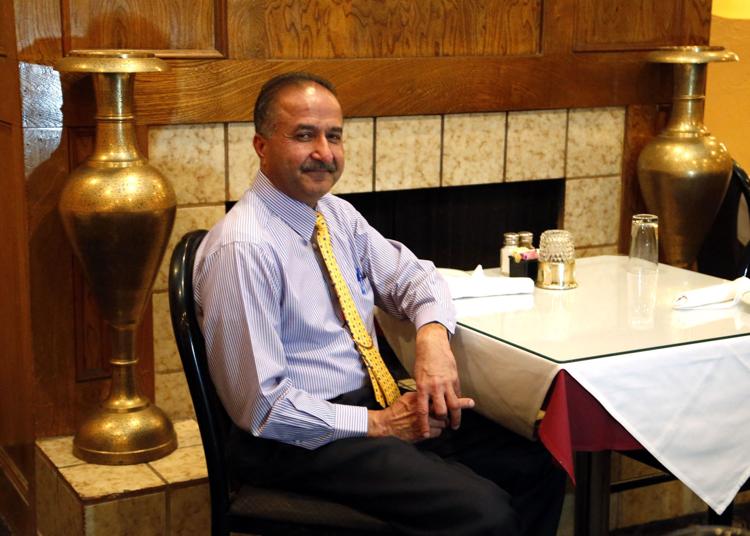 Directly across the street from the Spectrum Center restaurants is India Palace, owned and managed by the impeccable Guldeep Singh.
Singh and his late brother, Manjit, opened the East Indian restaurant in 1994 and it remains one of the most popular ethnic restaurants in Tulsa today.
India Palace is known for its gracious hospitality, refined ambience, an extensive menu and perhaps the best lunch buffet in town.
Looking ahead
In addition to the Eritrean & Ethiopian spot, Ting said only two other spots remain to be filled, and one of those will be a 1,200-square-foot Asian bakery.
"The lease hasn't been signed yet, but I'm confident it is coming," he said.
The other space is a stand-alone building, originally a Braum's and most recently City Diner, on a front corner of the center.
"It's a prime spot with a lot of visibility," Ting said. "We've had a lot of interest in it, but we want to be selective about that spot. Ideally, we probably would tear it down and build something new, but I don't know if that is feasible.
"I know we are heavy on Asian, and I would like to see more variety, but we still have brought a few jobs and brought Tulsa some food it hasn't had before. We are looking forward but happy with where we are."