We would have been happy with any seat at Lowood, but we were thrilled to land spots at the chef's counter where we could watch the action in the open kitchen right in front of us.
It was no different than any other busy professional kitchen, but almost all of the others are behind closed doors. At Lowood, which features wood-fire cooking, the speed and precision of the line cooks, chefs and servers are on full display.
Chef Austin Plumlee seemed to be working three stations at once. Chef and co-owner Ian Van Anglen was adding some garnish and inspecting each plate as it went out. Co-owners and sommeliers Noah Bush and T.C. LeRoy were visiting with customers and providing advice on wine pairings, a big part of the Lowood operation. They all kept a torrid pace for some three hours.
The menu has four categories — appetizers, pasta and rice, vegetables and entrees — and we ordered at least one item from each.
One of the first things placed in front of us, and probably the most memorable, was the charred hen of the woods mushrooms ($15). Our bowl held three sizable clusters of the spoon-shaped, layered mushroom caps served over a terrific peanut miso cream sauce. The texture was almost steak-like, and the mushrooms had a woodsy, smoky flavor that lingered for some time.
The 24-month prosciutto di parma ($22) was enough for two to four people to share. It featured a mound of the thin-sliced, dry-cured ham with chestnut honey, shavings of Grana Padano (a hard cow's milk cheese) and a few sweet sherry figs, the latter a great pairing with the ham.
We also shared the duck liver mousse ($14) that included a spread of the mousse and whipped honey over Danish rye bread. The bread was coarse, dense and filled with seeds, grains and cracked rye; the dish had an overall nutty flavor.
From the pasta and rice section, we chose the potato gnocchi ($19). The soft-dough dumplings were served with a flavorful fontina cream sauce dotted with bits of maitake (another name for hen of the woods) and shiitake mushrooms.
We also had a thick, 6-ounce seared filet mignon ($39) cooked a perfect medium-rare. It was tender and tasty and served with charred cauliflower and wild mushrooms in a roasted garlic potato puree.
Other dishes, including roasted pork tenderloin, roasted chicken, dry-aged duck breast, butternut squash risotto, reginette, black arancini and mulled wine pear, are calling me back for another visit.
"A few dishes probably will always be on the menu, but the rest of the menu may change at any time," Van Anglen said. "A lot depends on what is available. We have menu prints weekly and sometimes even twice a week."
Lowood also offers a prix fixe chef's tasting menu. It was $54 (plus $33 for wine with each course) and included grilled octopus, charred Chinese broccoli, reginette, dry-aged duck breast, vincotto pavlova, cheese and jam the night we were there.
Two of the pasta dishes, reginette and bucatini Pomodoro, are available for $8 each after 9 p.m. at the bar and chef's counter.
The dinner included complimentary bread and butter. The bread included slices of regular sourdough and dark, charcoal-infused sourdough. I'm counting on the charcoal bread to filter any impurities that somehow might sneak into my system.
We recognized some of the waitstaff, people we have seen deliver professional service at other restaurants. Our server, Christina, was spot on throughout the evening.
"The focal point always has been the food and Ian's cooking, and we have a strong wine list that is a reflection of the food," Bush said. "T.C. and I developed the skeleton of the wine list, then turned it over to Megan Peterson, a certified sommelier who has one of the best palates in town. One of our servers, Cameron Brown, also is a sommelier, so we always have somms on hand to help customers."
In addition to the 20-seat chef's counter, Lowood has several dining areas, including a brass bar and private room. It is sleek and modern, yet warm at the same time. Look down and see the original showroom tile floor of the former Standard Terrazzo Co.
Lowood sits next door to Hodges Bend in the East Village downtown. The Hodges Bend partners — John Gaberino, Bush, LeRoy and Van Anglen — teamed to acquire the former Girouard Vines space about a year and a half ago. Until then, Hodges Bend, a coffee and wine shop, had been serving food out of a truck parked outside.
"We wanted to expand Hodges Bend for a long time and to get the Girouard space, it was all or nothing, which was some 5,000 square feet," Gaberino said. "So, we gave some space to Hodges for a new kitchen and used the rest for Lowood."
Outside the back door is a huge patio space with a fireplace. A bocci ball court is located between two rows of grape vines left over from Girouard Vines, and raised gardens will grow herbs and heirloom tomatoes for the kitchen. A limited menu will be served on the patio, beginning in the spring.
"Noah and I always talked about doing a restaurant together, and I always wanted to do an open kitchen," Van Anglen said. "The wood-fire idea came later, and the pasta section I have carried with me since I worked in Portland. As I get older and eat healthier foods, I've leaned toward vegetable cooking. I thought it would be a hard sell here, but it has gone well.
"We always were attracted to this space. We thought it was cool and would fit what we wanted to do, but we never thought it would actually happen."
Other 5-star restaurant reviews by Scott Cherry
Amelia's Market & Brasserie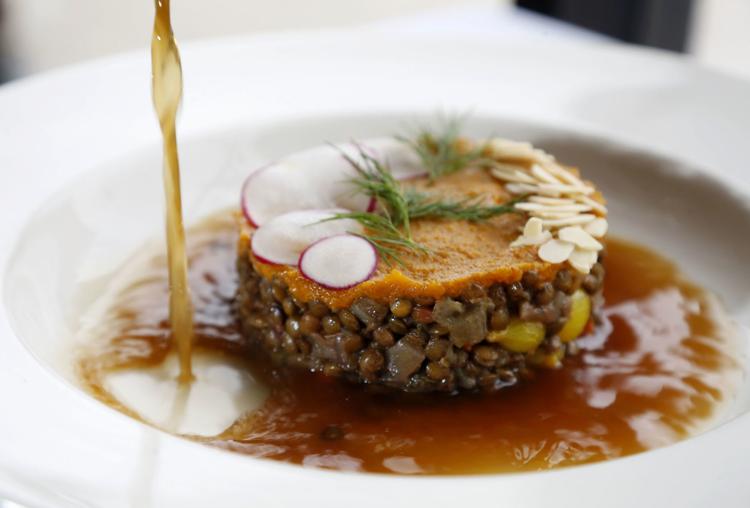 Prossimo Ristorante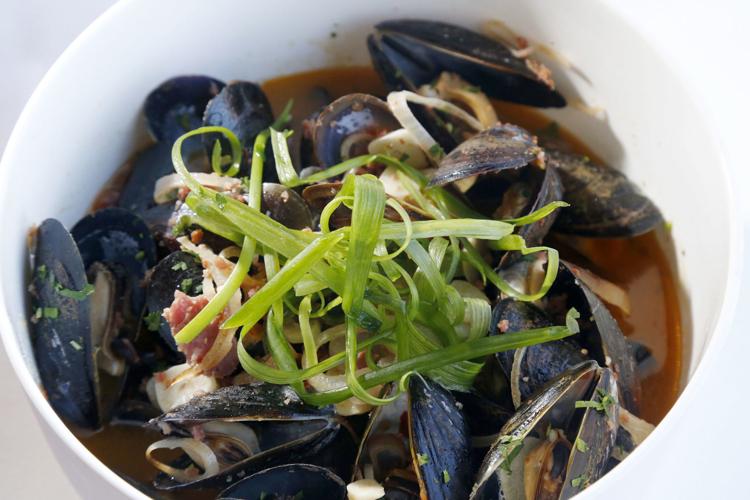 Lowood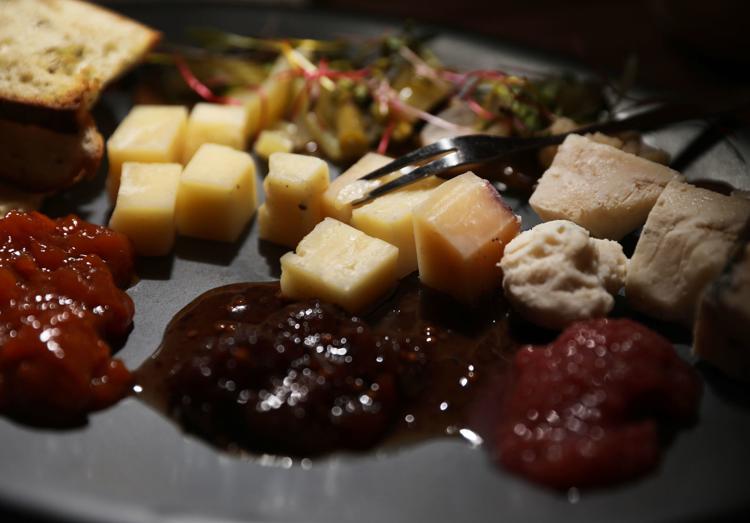 The Reserve at Grogg's Green Barn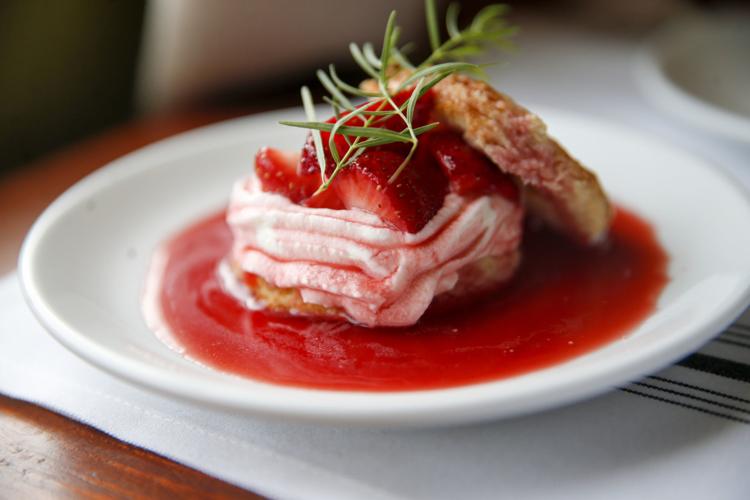 Vista at the Boathouse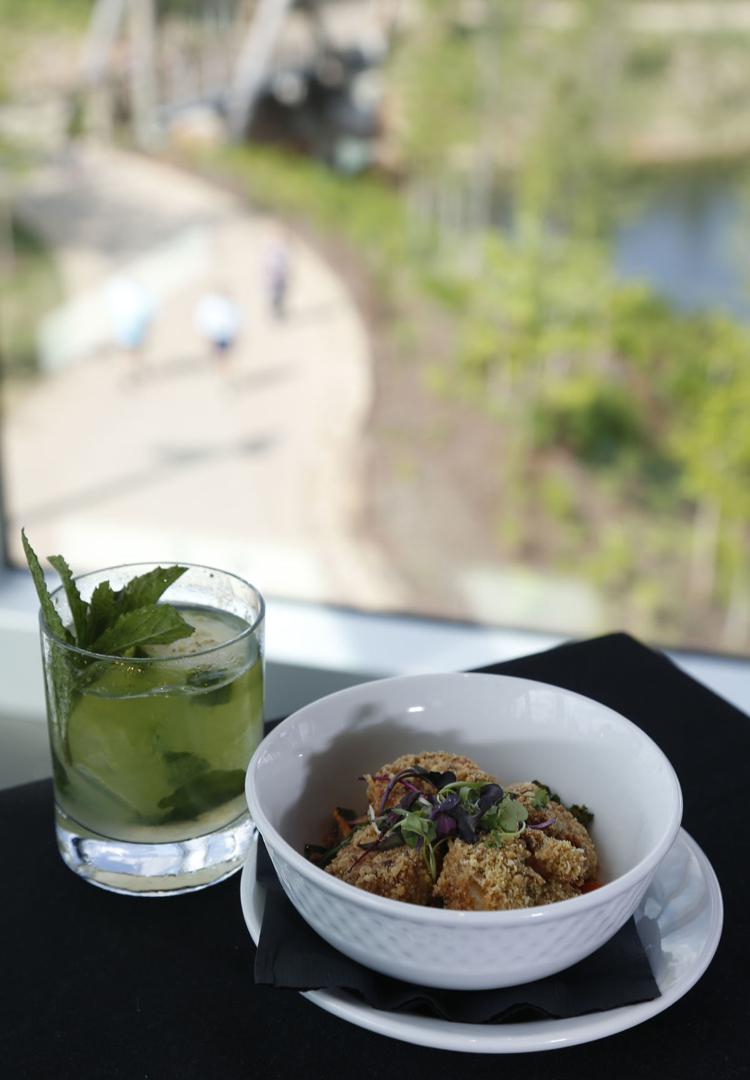 DoubleShot Coffee Co.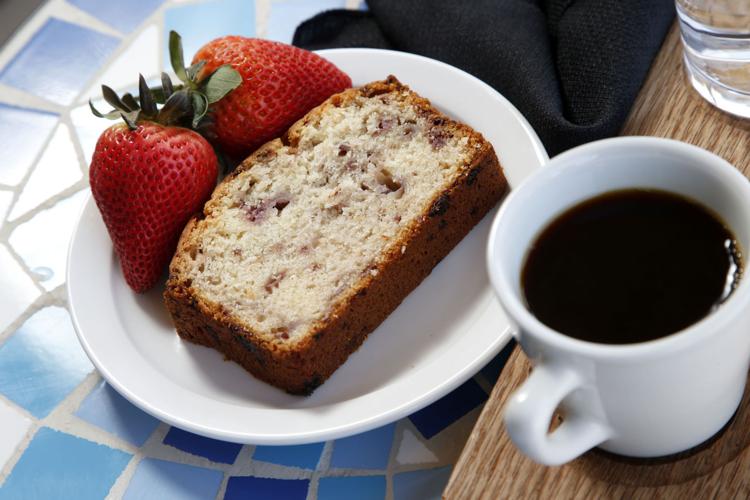 Mahogany Prime Steakhouse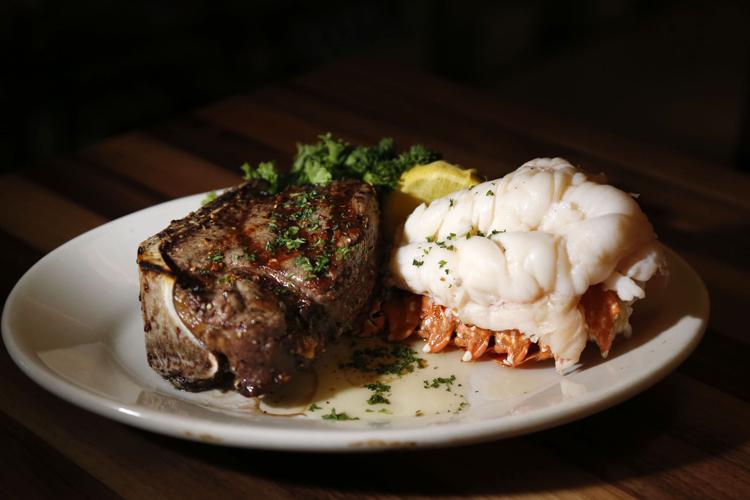 French Hen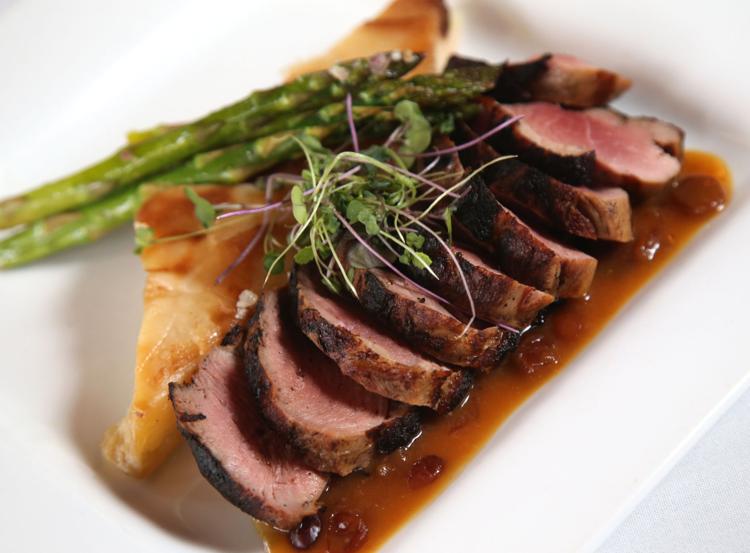 Peacemaker Lobster & Crab Co.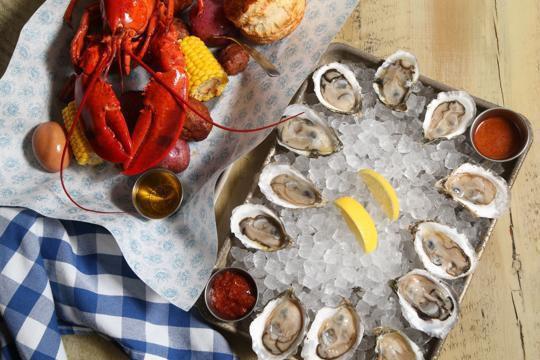 Buffalo's BBQ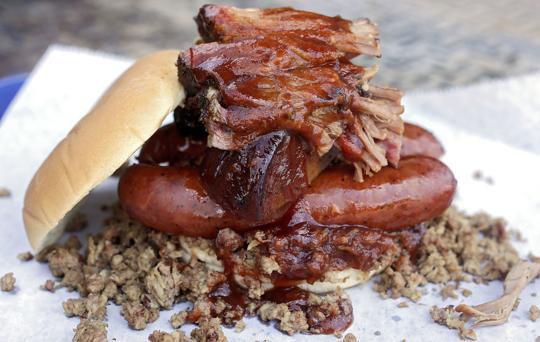 Waterfront Grill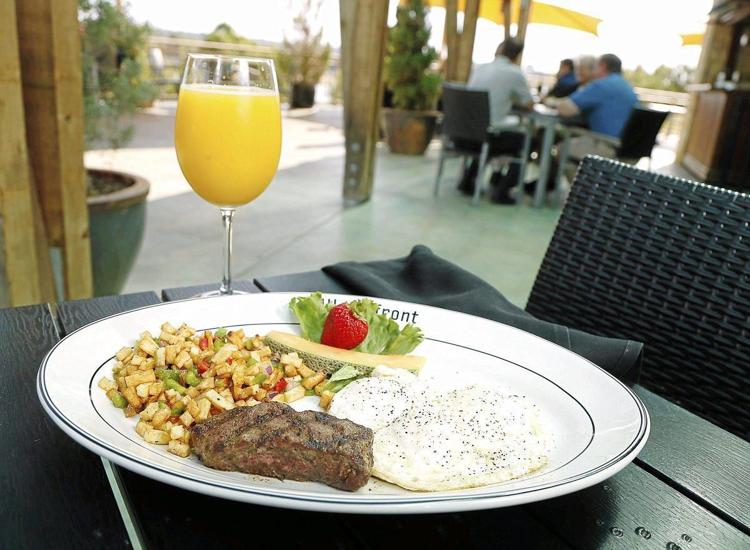 Amelia's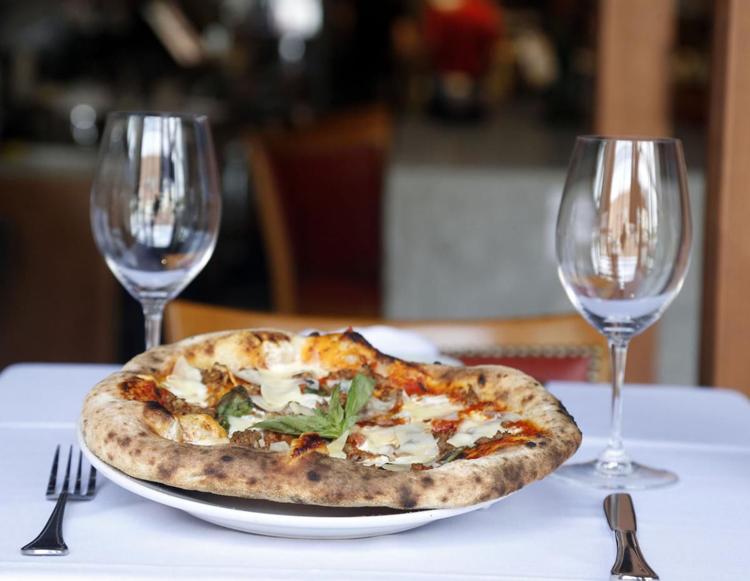 Boston Deli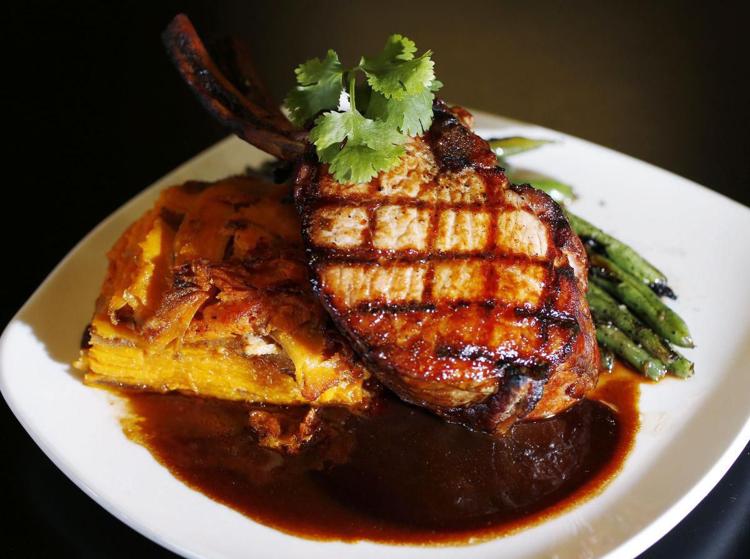 The Chalkboard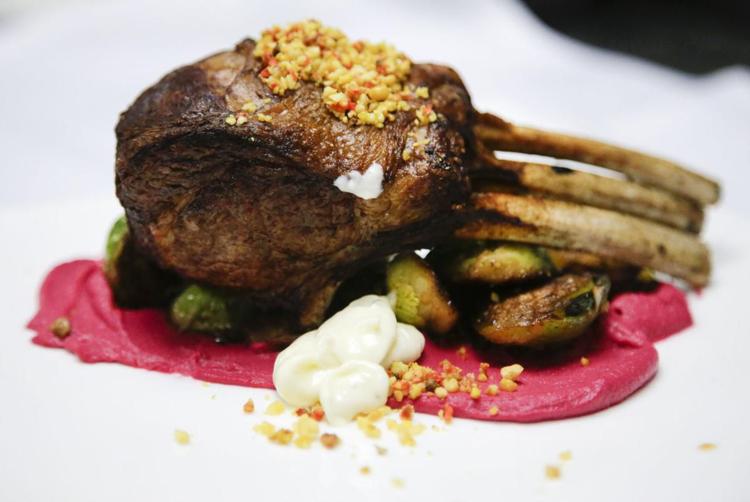 Palace Cafe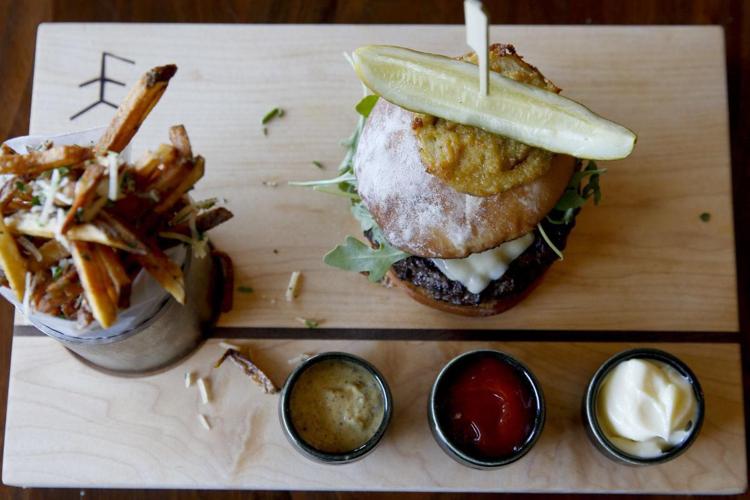 Living Kitchen Farm & Dairy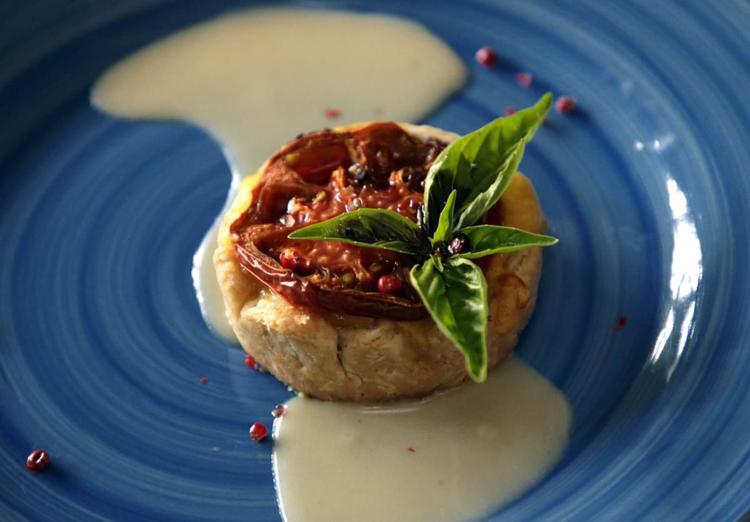 Oren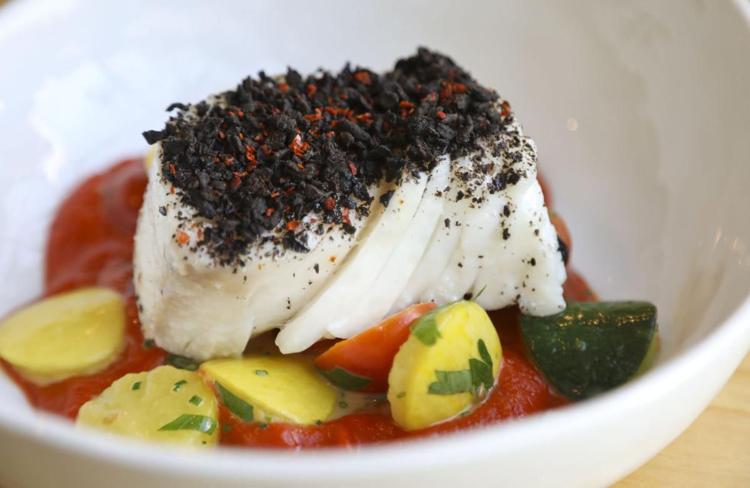 Claret Cafe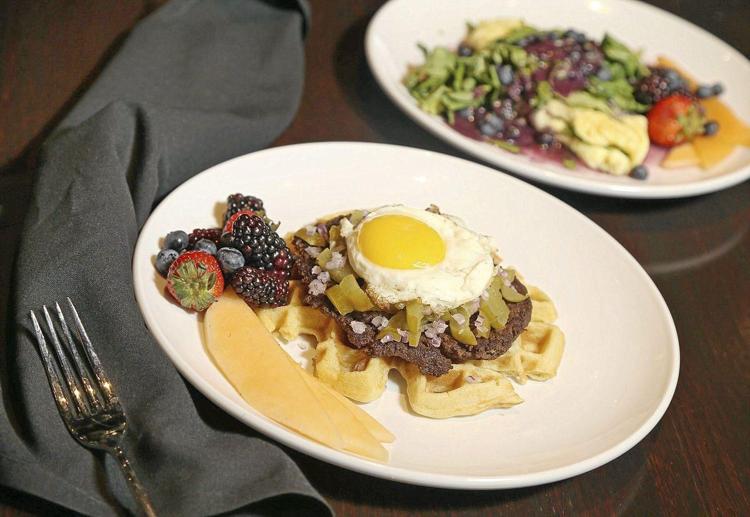 Warren Duck Club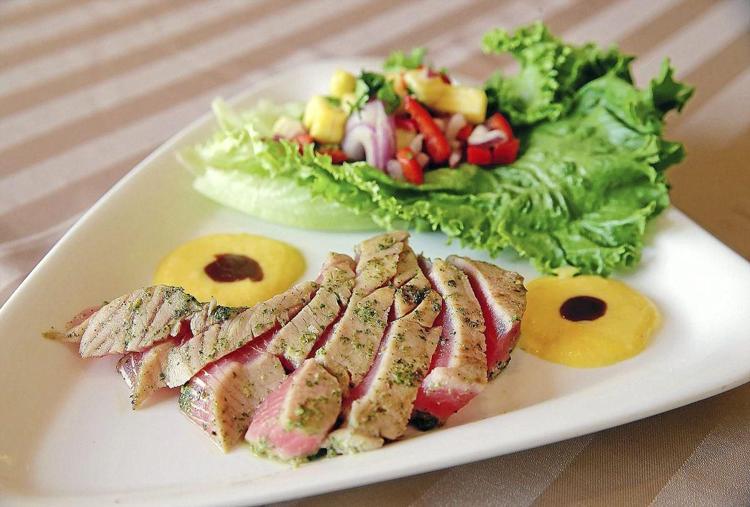 Juniper Restaurant & Martini Lounge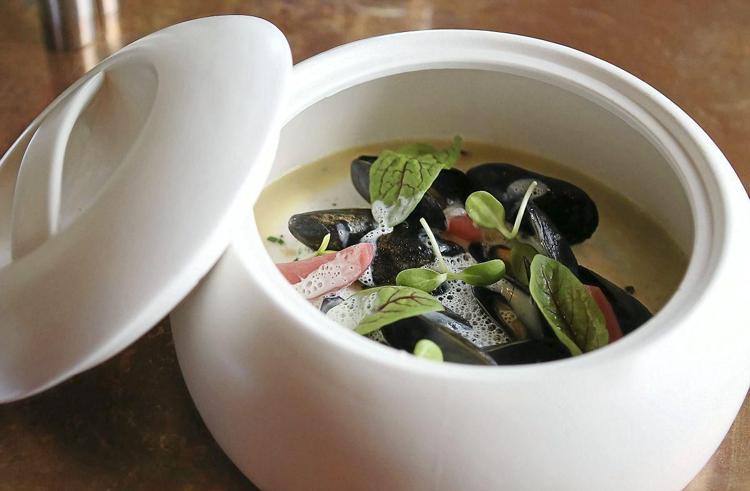 Bodean Seafood
Nola's Creole & Cocktails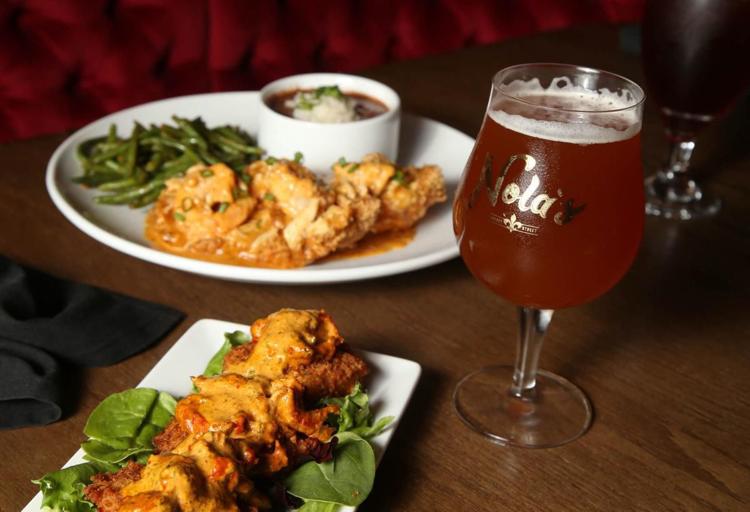 Kitchen 27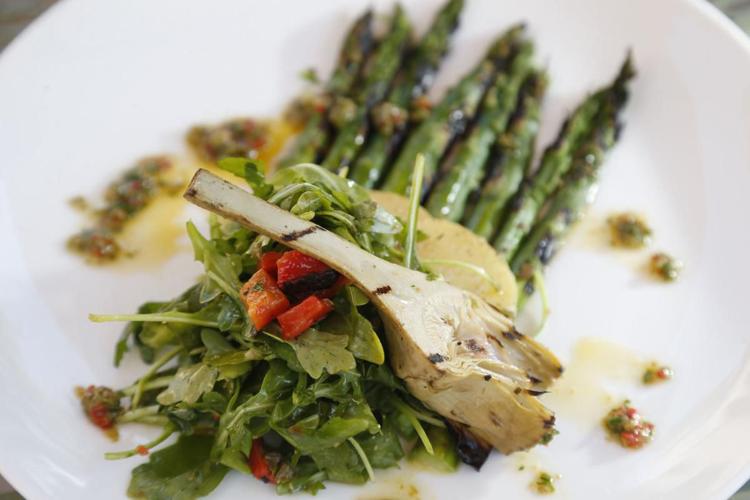 India Palace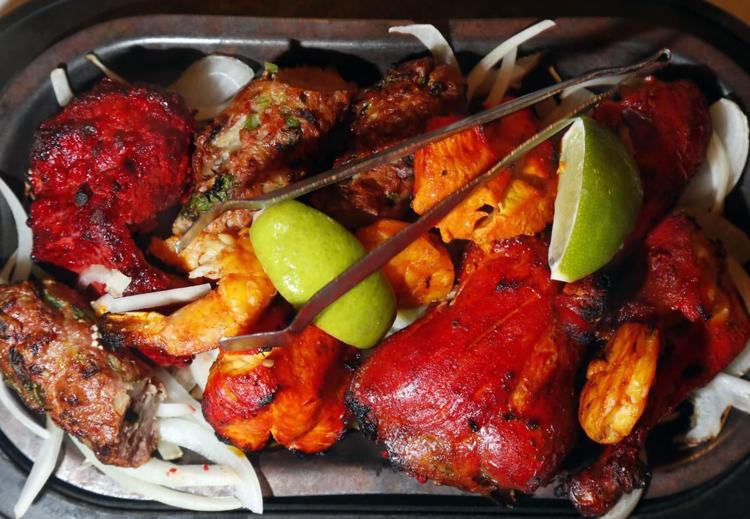 Could have been 5-stars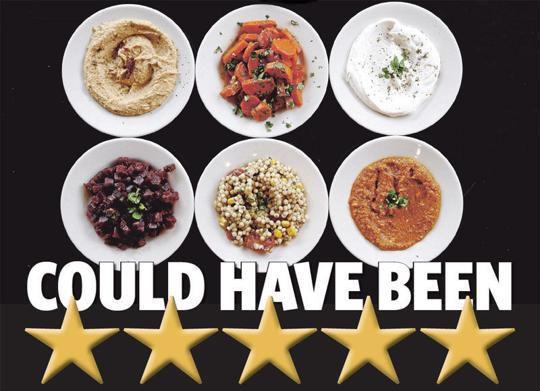 Journalism worth your time and money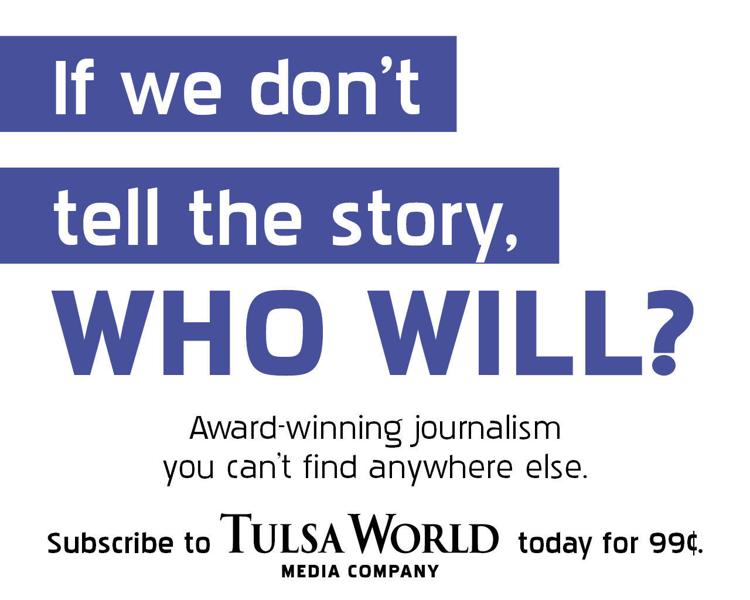 Expanded menu, reclaimed material highlight DoubleShot Coffee Co.