Joshua Snead and Caron Chandler nervously were awaiting the arrival of their first dine-in customers in almost eight weeks.
Snead is general manager of the original Rib Crib location at 1601 S. Harvard Ave., and Chandler is marketing director for Rib Crib.
They were watching the clock as it hit 11 a.m. Friday, the first day COVID-19 restrictions were eased enough to allow inside dining at restaurants.
They waited. And waited. And waited. A steady stream of customers showed up, but all were picking up takeout orders.
"We had no idea what to expect," Snead said. "We have real loyal customers, and we've had a lot of calls from people asking if we would be open. On a normal day things really start to pick up between 11:30 a.m. and noon.
"We've followed all of the guidelines to reopen, and our employees are excited about coming back to work. Now we just have to wait and see what happens."
Chandler said for Rib Crib, the Tulsa-based barbecue chain, it has been a day-to-day challenge to keep up with all of the regulations.
"We have restaurants in Oklahoma, Texas, Arkansas, Kansas and New Mexico," she said. "And things can be different from town to town, but we think we are all ready to go in Tulsa."
About that time, Snead told an employee to turn the television from a soap opera to another station.
"Though I guess 'As The World Turns' would be appropriate," he said.
The day finally turned in Rib Crib's favor at 12:03 p.m., when Pam Robinson and Nanette Mock, co-workers at a bank, showed up and took a seat in the dining room.
"We've come for lunch before and sat in the parking lot and ate there just to get out into some sunshine," Robinson said. "It's cool to finally sit down in a local restaurant for lunch.
"I think everybody is still scared about going out, but it's good to be able to go out and help local businesses. I feel the local places will sanitize properly and keep us safe."
A few minutes after Robinson and Mock sat down, two more diners, Brandy Gormley and Mona Driver, arrived to dine inside.
"We were going to take our food back to Mona's church, but we found we could eat inside today," Gormley said. "Of course, we were a little concerned, but I think the local restaurants will do what they need to do. I have faith."
"It's also just a good opportunity to get out of the house and support a local business," Driver said.
It appeared the majority of restaurants around town remained closed, but ones that opened were pleased with their business. A cruise down South Peoria Avenue showed significant activity at 3 Tequilas Mexican Grill & Cantina and Brookside Diner.
A manager at 3 Tequilas said customers were waiting to get inside when it opened at 11 a.m.
Sandra Blake was sharing a booth with Jay Williams and Rita Garcia.
"We eat here about once a week and came here to get some food to go," Blake said. "Then we found out we could come sit inside. It was exciting to be able to come in. It feels good to get out again, and we love the margaritas here."
Rhema Cannon, manager at Brookside Diner, said business had been steady since the restaurant opened at 6 a.m. Friday.
"We put it on Facebook that we would be open, but we didn't know what to expect," Cannon said. "We were a little shocked about how many people have showed up. They seem to be happy about coming in again, and our employees are definitely happy to see them."
In far south Tulsa, at 106th Street and Memorial Drive, customers were sitting around the expansive bar, well more than six feet apart, as a cool late-afternoon breeze came through the open front door at Treys Bar & Grill.
"We didn't know what to expect at the beginning of the day, but we got slammed," said employee Andrew Perryman. "Some people came in and stayed for hours just to hang out."
Co-workers Jeff Boone and Susan Hupp were among the afternoon crowd at Treys.
"We saw on Facebook that Treys was going to be open," Hupp said. "This is such a great time of year to get out, and I didn't realize how much we missed gathering together."
Boone said that like most people, he hasn't been away from his house except to get essential items in seven to eight weeks.
"It's nice to talk to people and have a beer," he said. "And not in the cul-de-sac with neighbors and kids. That's OK, but it's not the same."
As the evening approached, diners started to gather at the Polo Grill in Utica Square shopping center, some inside and some at sidewalk tables. Local musician Mark Bruner performed near the entrance.
"This is the only job I have right now," Bruner said. "It's good to see everyone again."
Molly and Bob Caston were among the first dinner guests to dine inside Polo Grill.
"We typically go to dinner on Friday nights," Bob Caston said. "We've been picking it up curbside, but it's just not the same. Molly was checking around to see what was open, and she came upstairs and said Polo Grill was open. I said, 'Great, I need some lamb.' Then we found out we could scan the menu, no touch. That was cool."
Molly said she thinks it always is a risk to go out these days but wasn't overly concerned.
"I figured with all of the attention it is getting this might be one of the safest days ever to go out to eat," she said.
Also at Polo Grill, Carolyn and Dr. David Nierenberg were dining with friends Vaden Bales and Susie Woody.
"We usually eat here every other week, and Mark Bruner is a dear friend," David Nierenberg said. "It's nice to get out and support our friends."
Carolyn is an interior designer and currently has a project going at Polo Grill.
"We were right in the middle of painting when they said we could open," she said. "It's not the best timing, but we will make it work."
Robert Merrifield is the owner of Polo Grill, Tucci's and Blue Dome Market Restaurant & Bodega. He opened Polo Grill and Tucci's on Friday and plans to reopen Blue Dome on Tuesday.
"We've been trying to adjust to whatever has been thrown at us," he said. "People come to Polo Grill to be pampered, and we can only make that happen in person."
On Saturday morning, Merrifield had a moment to reflect on the opening-night activities.
"It was an evening to take note of," he said. "It was like taking a long trip and finally arriving home to find your family planned a surprise welcome-home party with Mark Bruner serenading."
---
Find out which restaurants are open, offering curbside service, delivery and more
***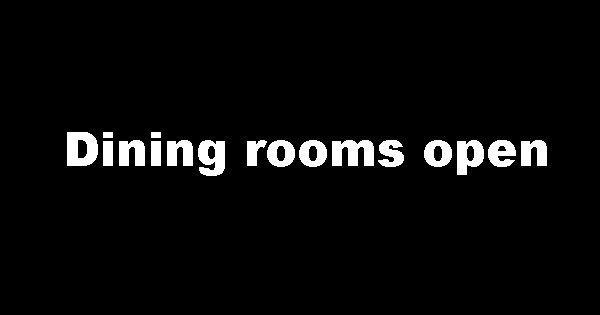 3 Tequilas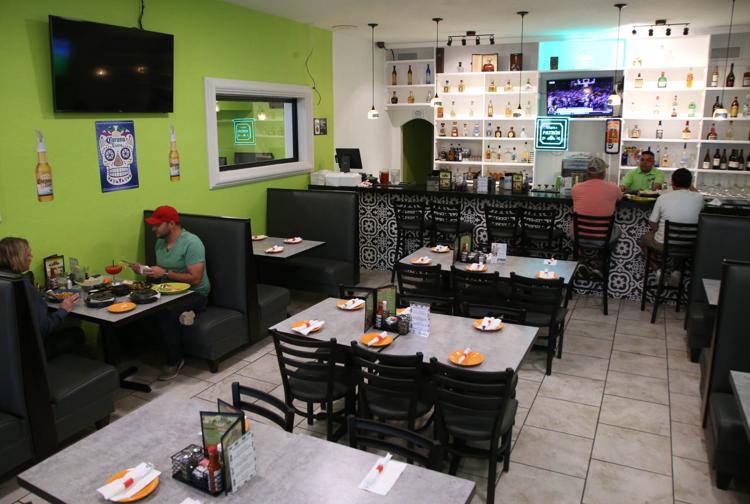 50's Diner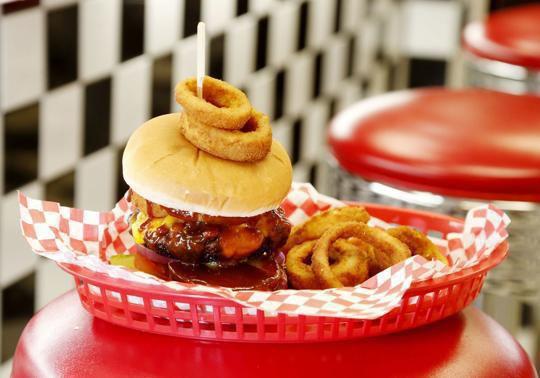 Billy Sims BBQ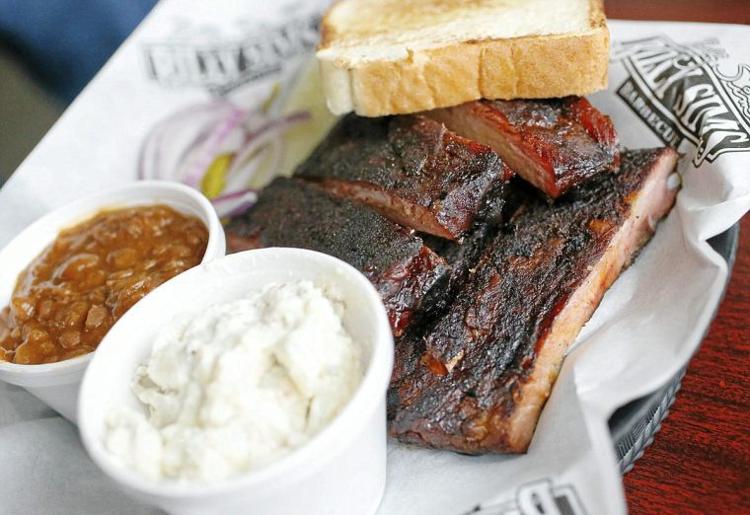 The Bistro at Seville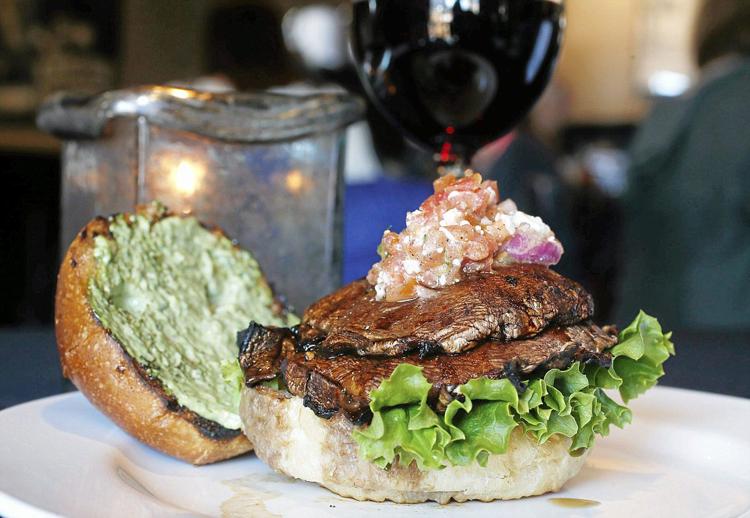 Bluestone Steak House & Seafood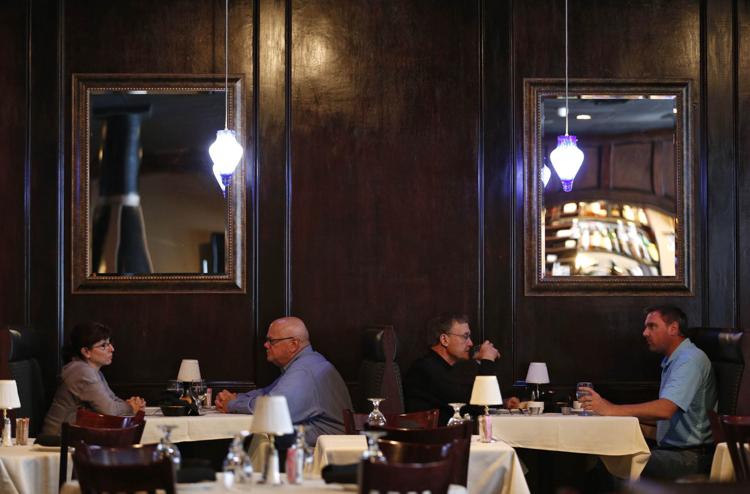 Brookside Diner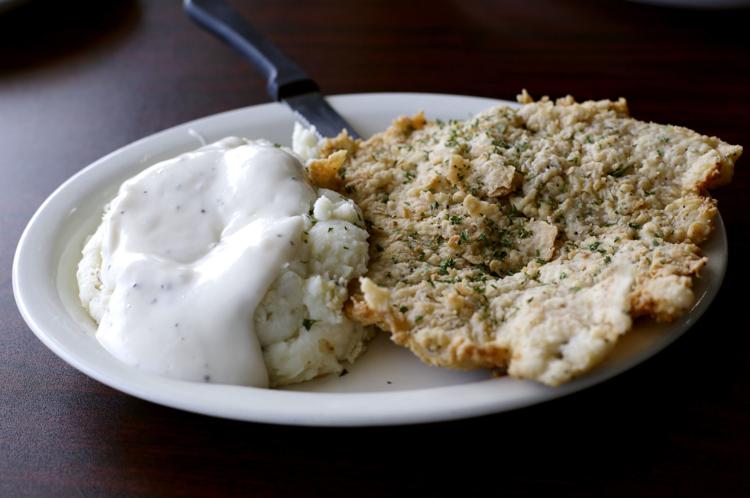 Bros. Houligan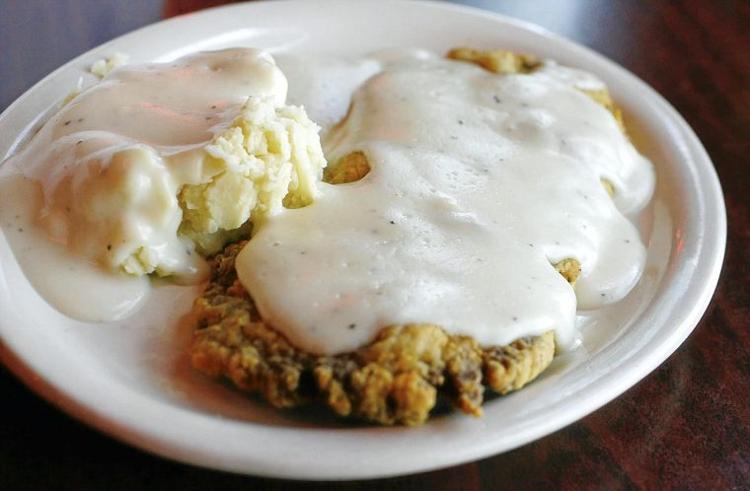 Camille's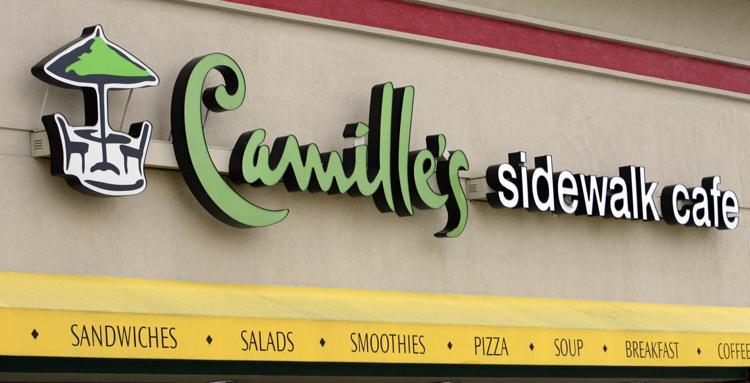 Charleston's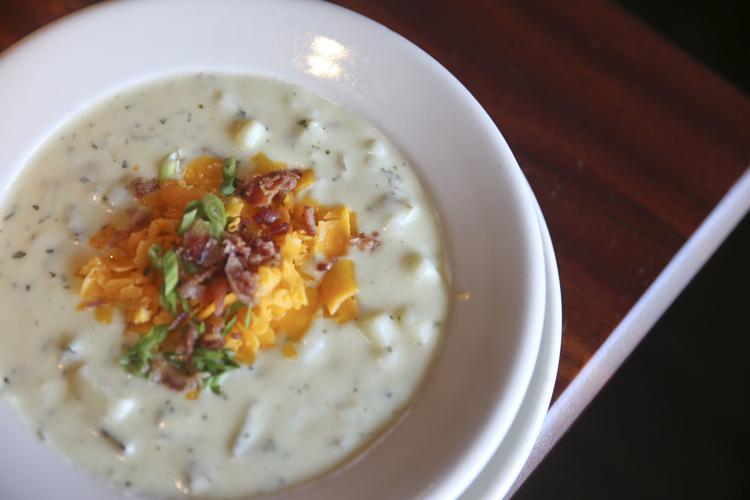 Chimi's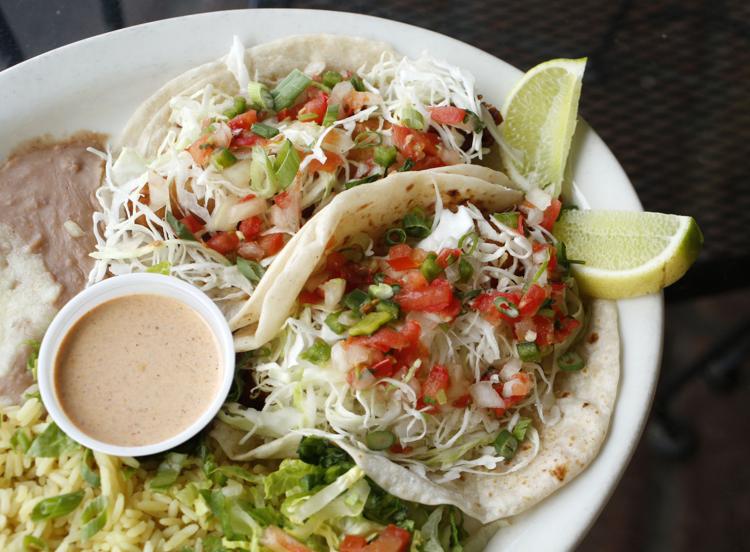 El Viejos Mexican Grill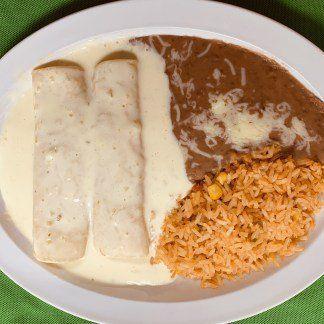 Fiesta Mambo and Casa De Reyes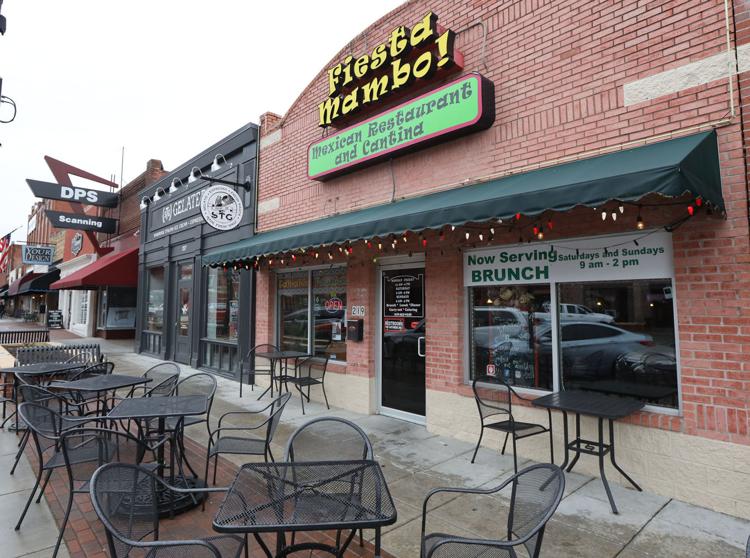 Fleming's Prime Steakhouse & Wine Bar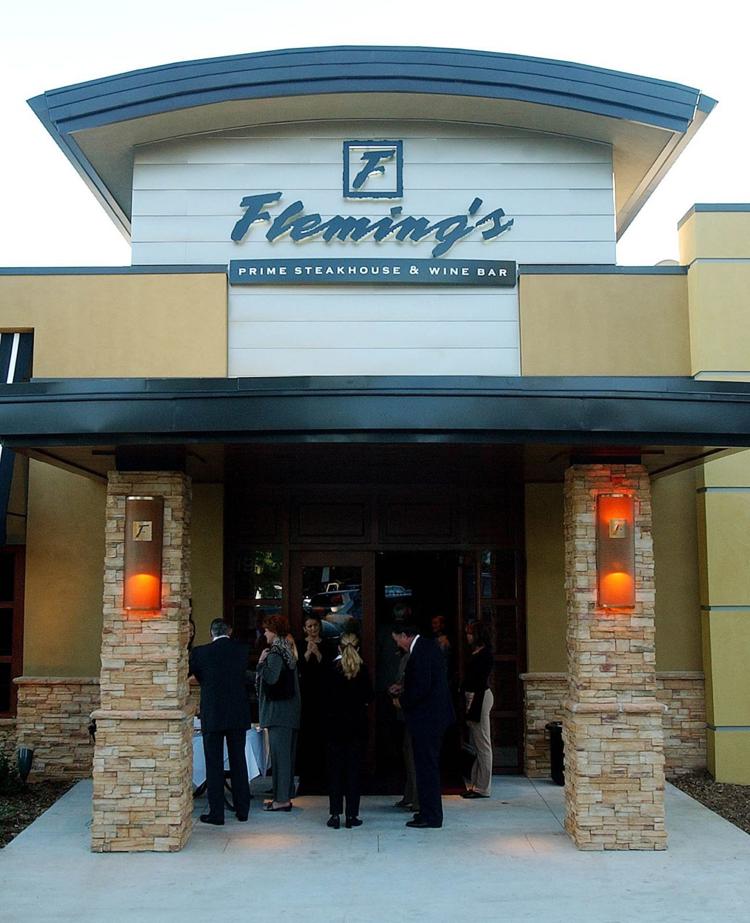 Flying Burger & Seafood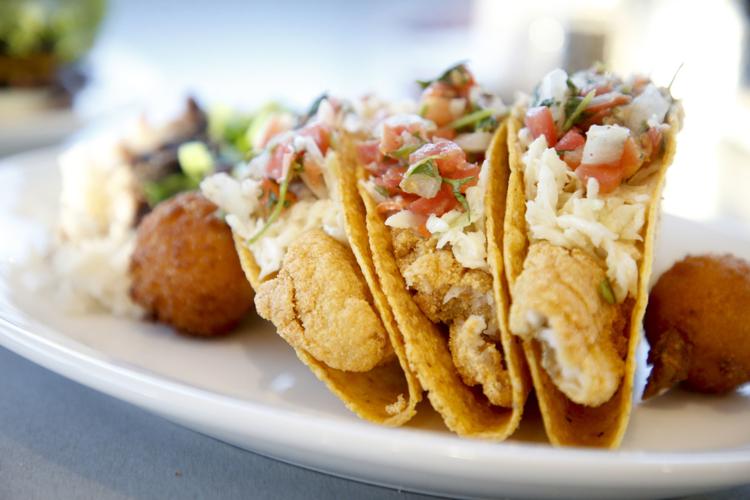 Forest Ridge Golf Course Rockin' R Ranch House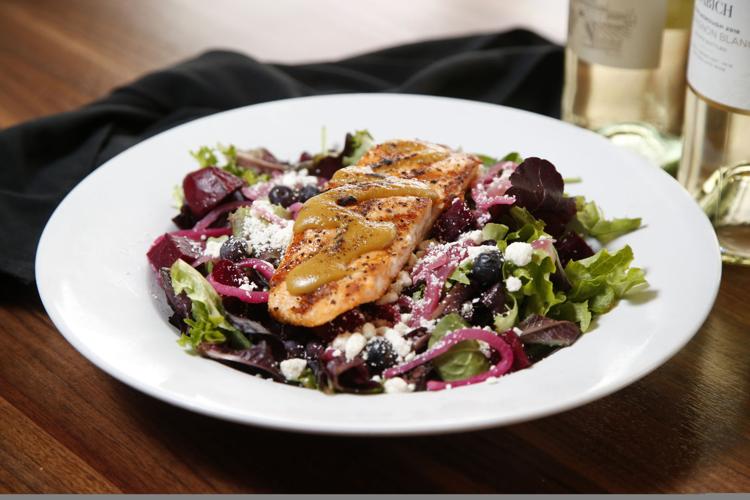 Fox and Hound Pub & Grill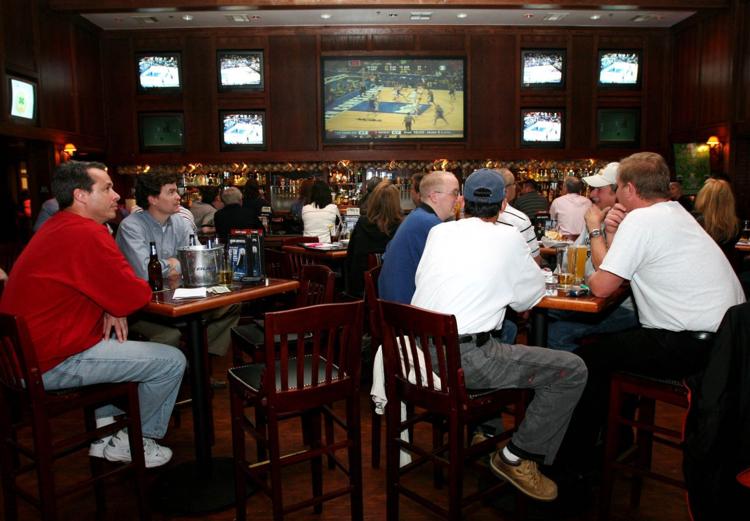 Freddie's BBQ & Steak House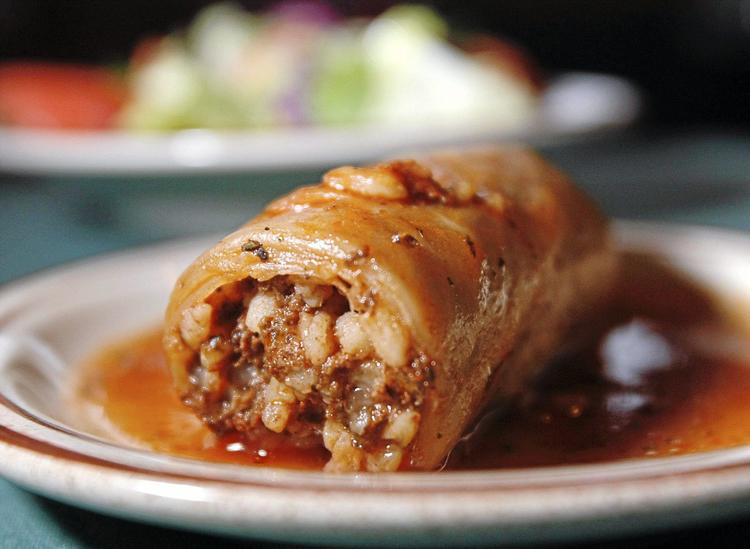 Jinya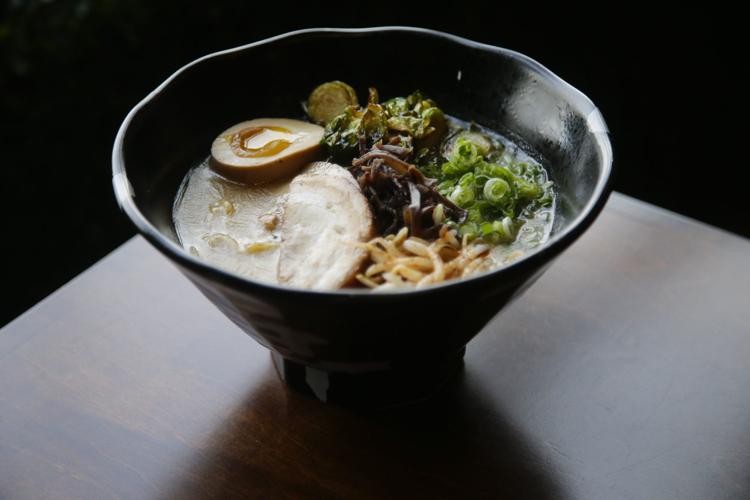 Los Cabos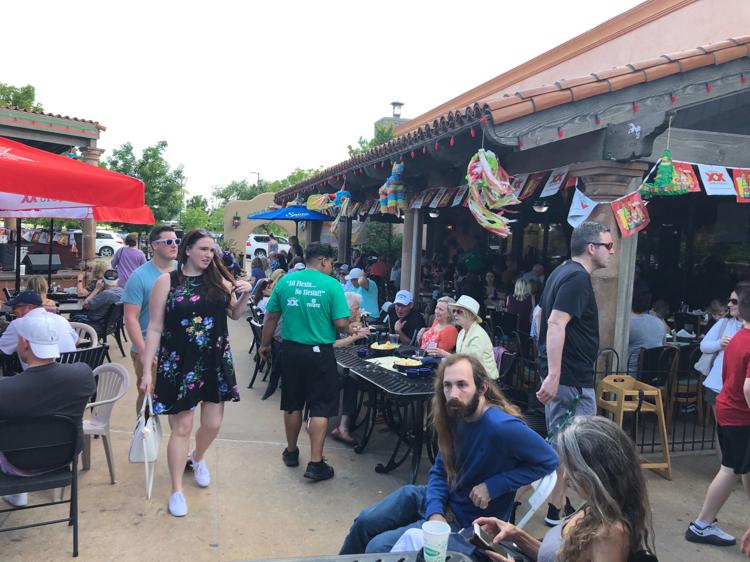 Mahogany Prime Steakhouse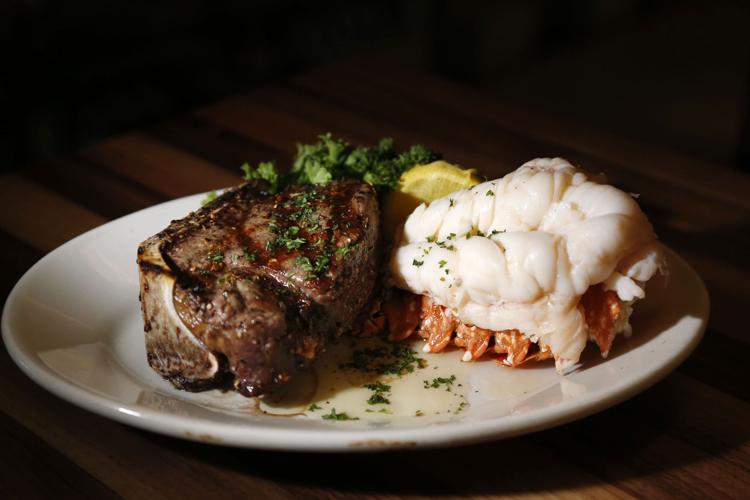 McGill's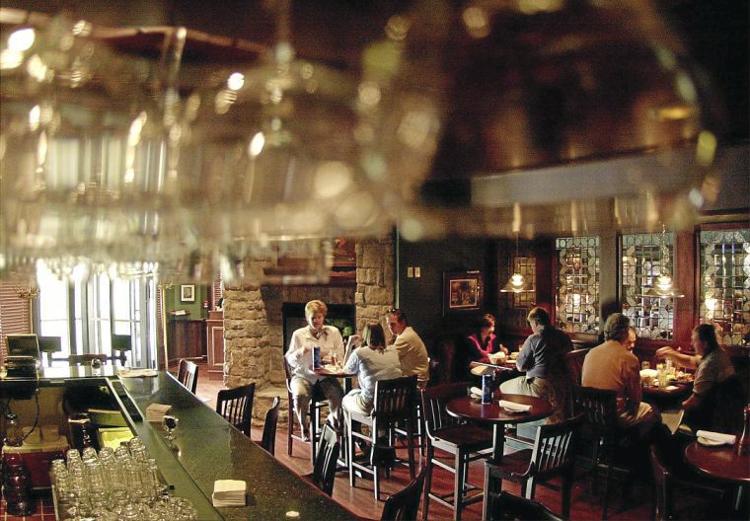 Melting Pot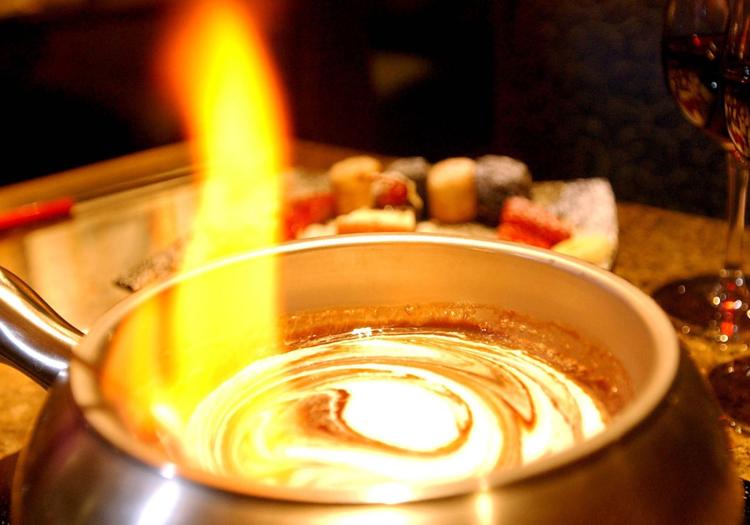 Michael V's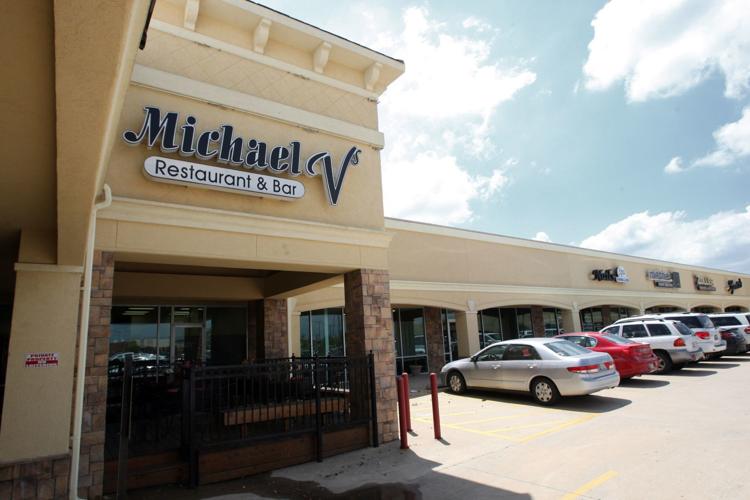 P.F. Chang's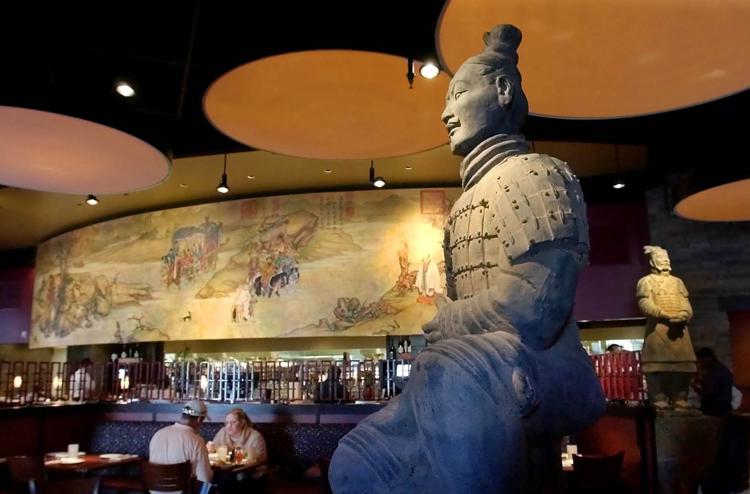 Polo Grill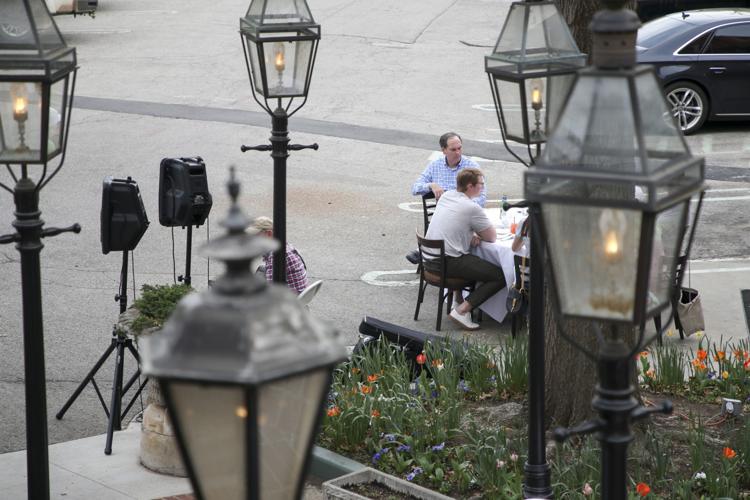 Rex's Chicken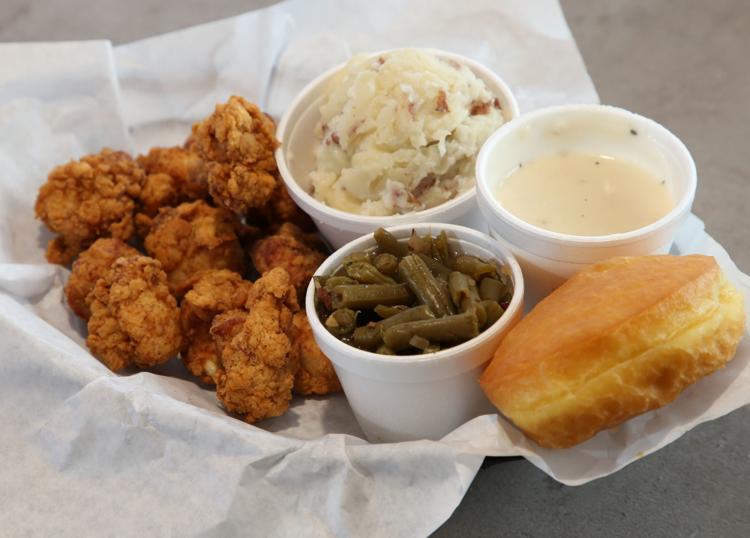 Rib Crib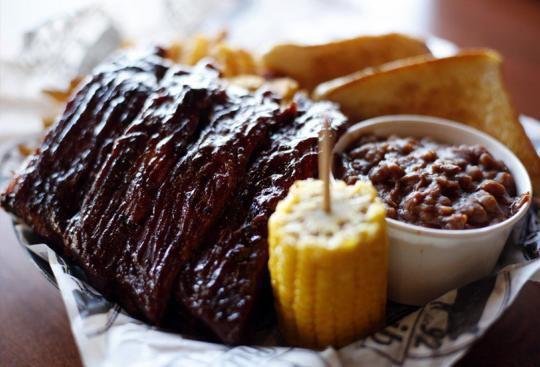 Smitty's Garage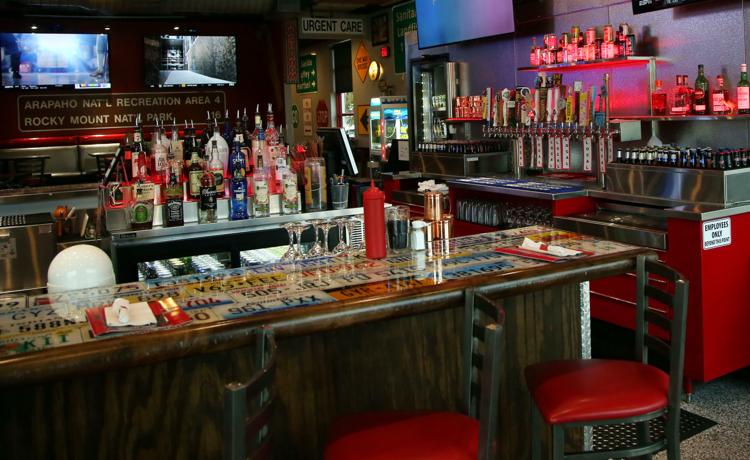 Society Burger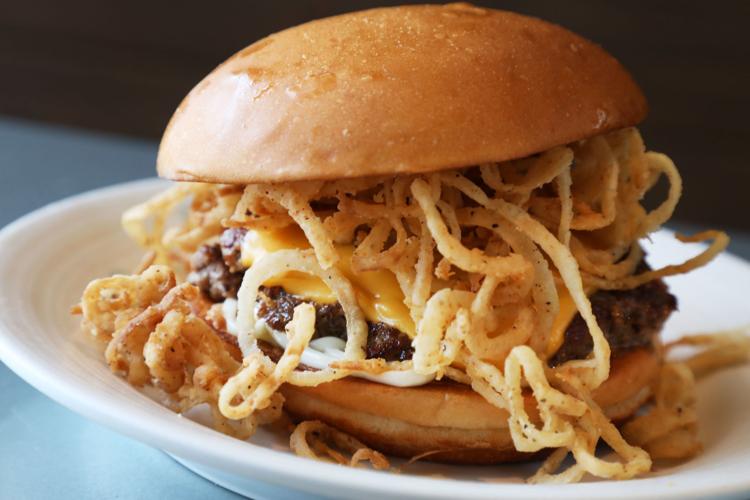 Texas de Brazil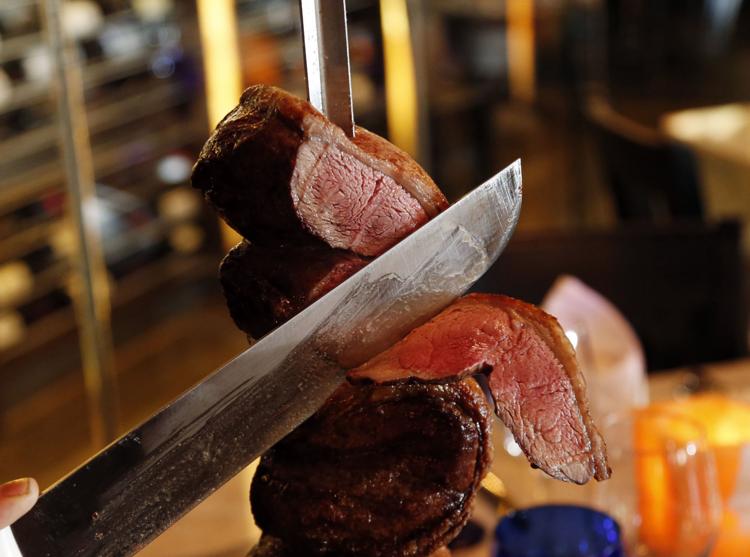 Treys and Cardinal Club
Tokyo Garden
Waterfront Grill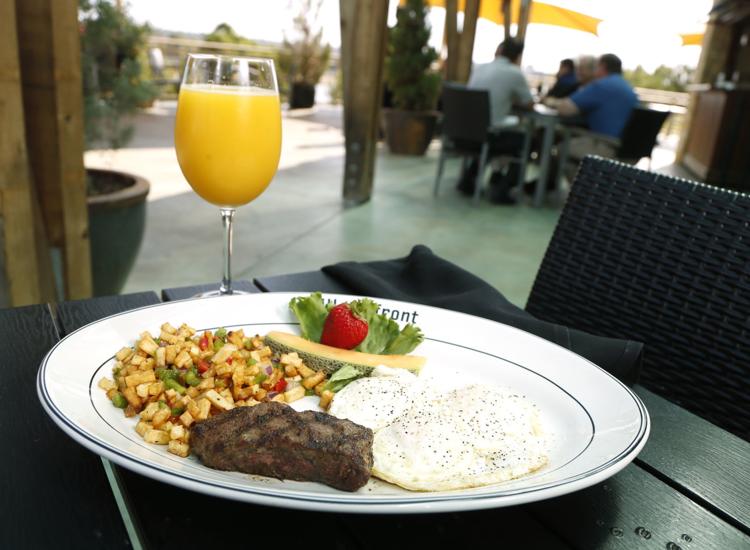 ***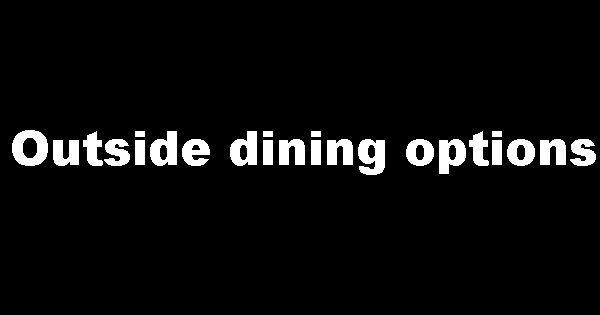 918 Coffee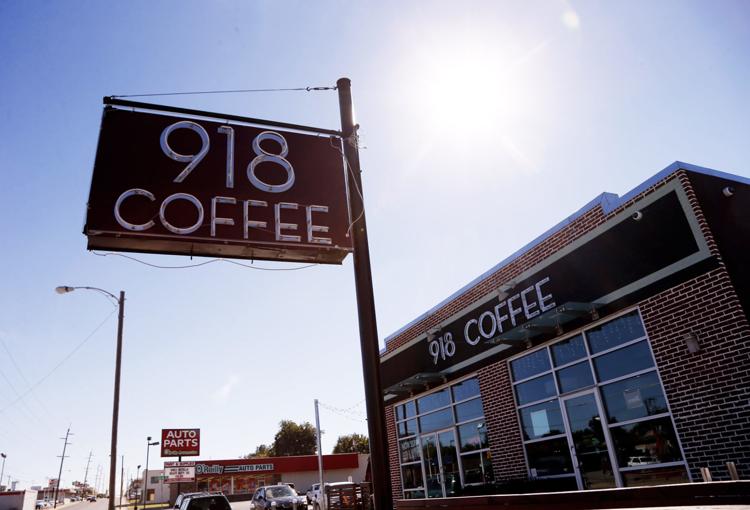 McNellie's Pub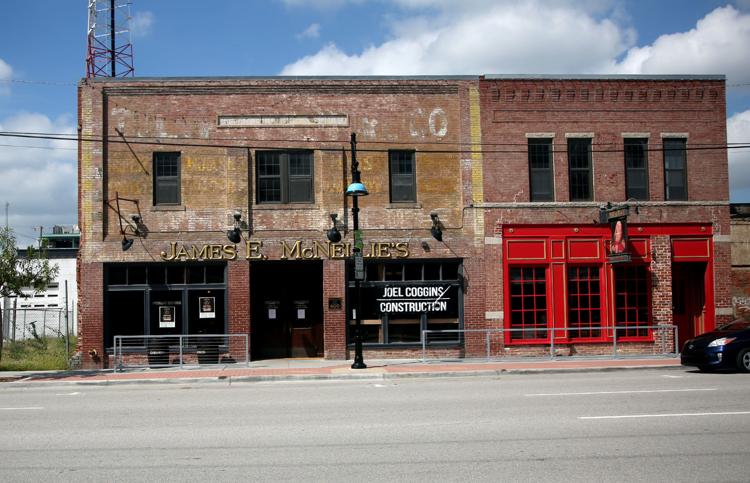 ***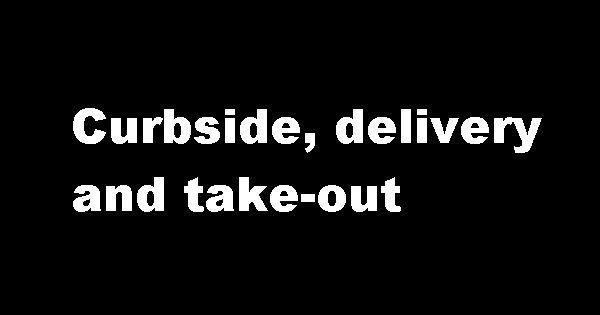 Abuelo's
ah-Sigh-e
Albert G's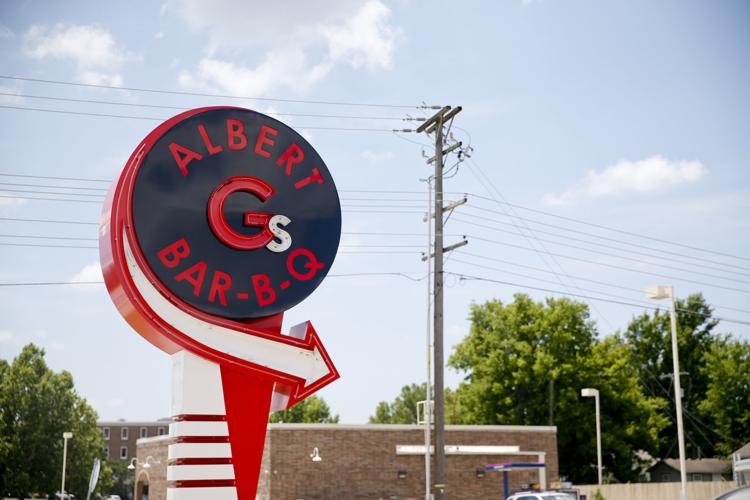 Amelia's Woodfire Cuisine/Amelia's Brasserie and Market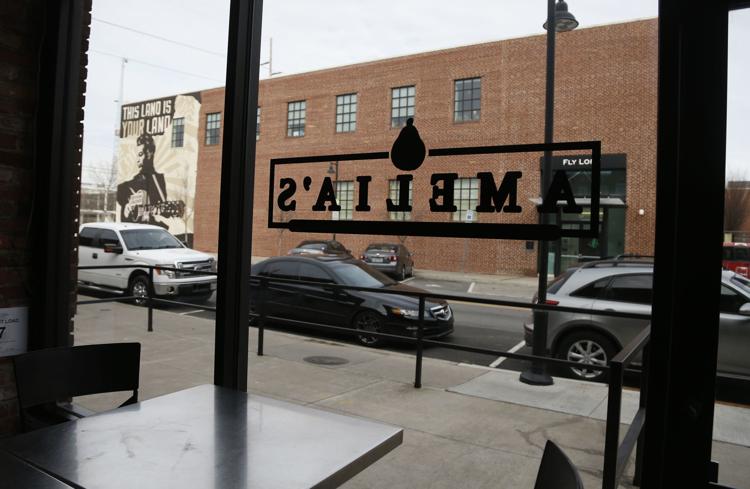 Andolini's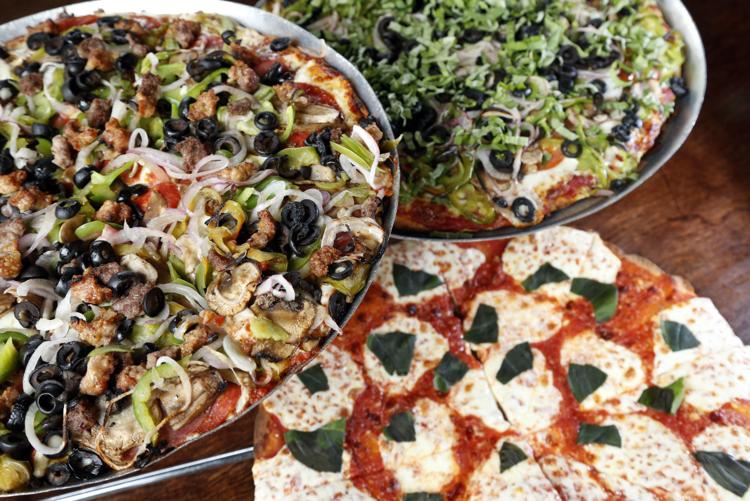 Antoinette Baking Co.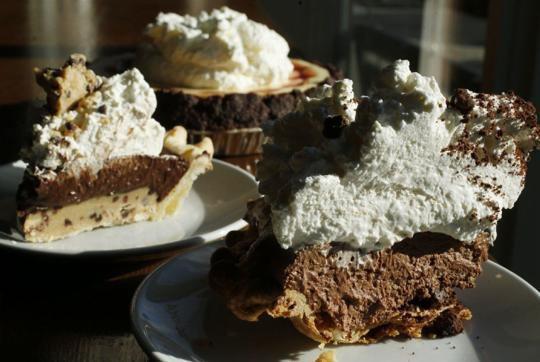 Arby's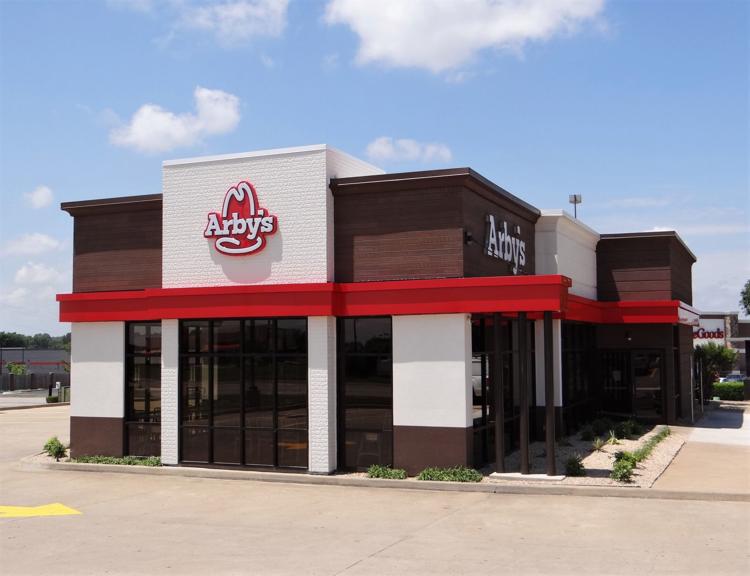 Baskin Robbins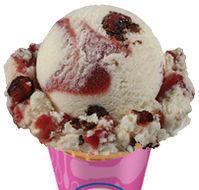 Baxter's Interurban
Bill and Ruth's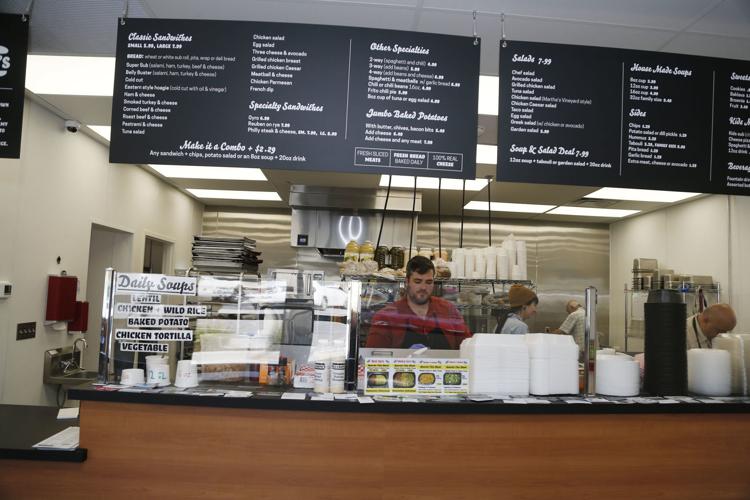 Billy's on the Square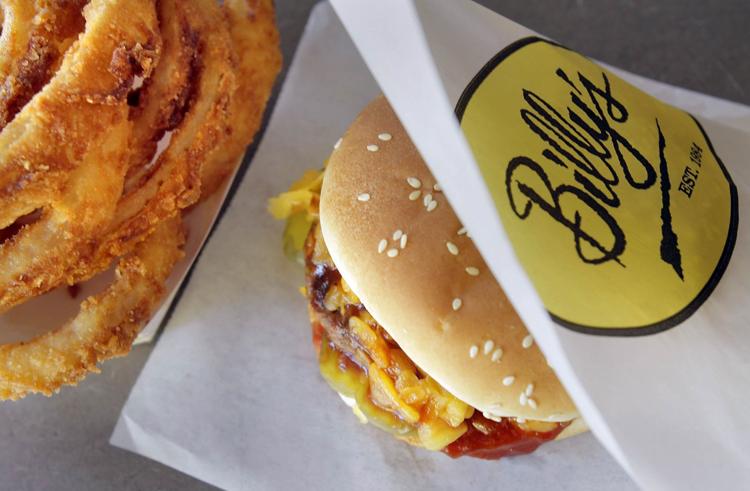 Bin 35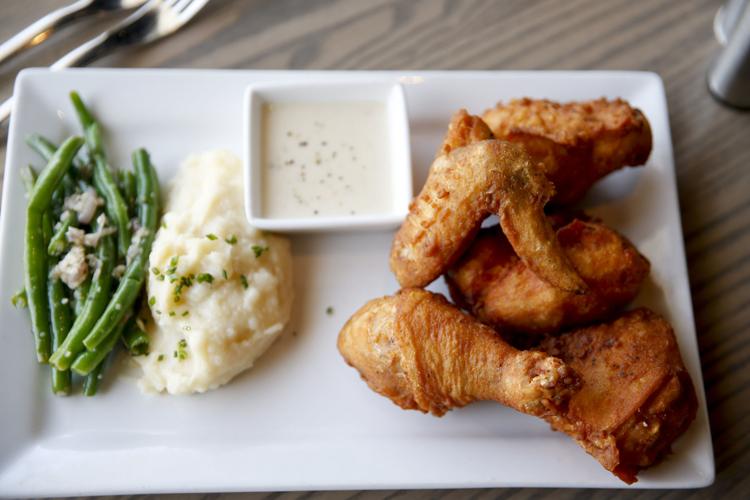 Bird & Bottle
Black Bear Diner
Blue Moon Cafe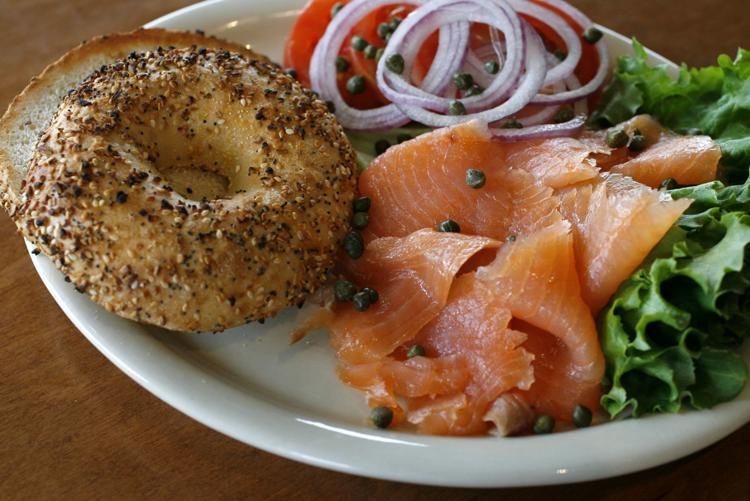 Bodean Restaurant and Seafood Market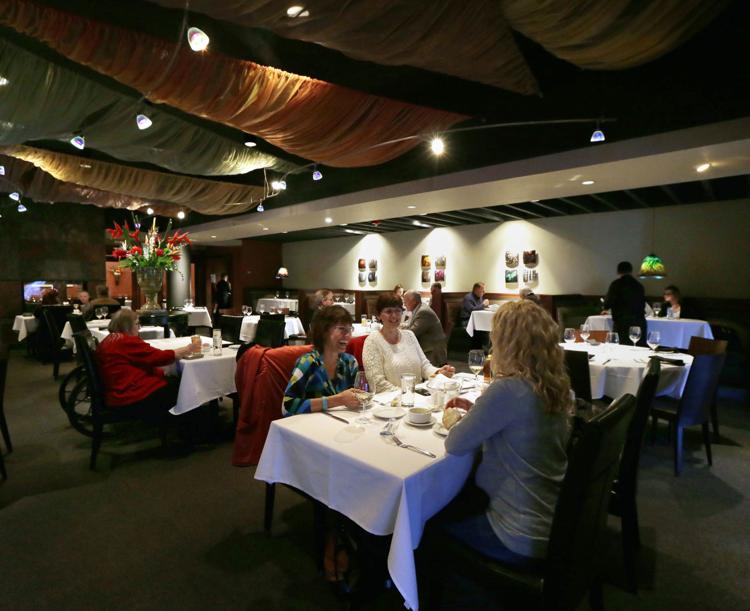 Boston Deli Grill and Market
Bohemian Wood Fire Pizza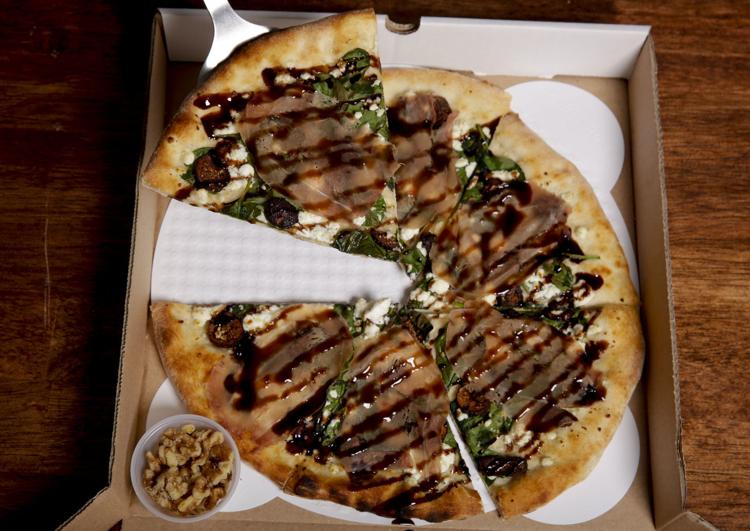 Chalkboard Restaurant
Brookside by Day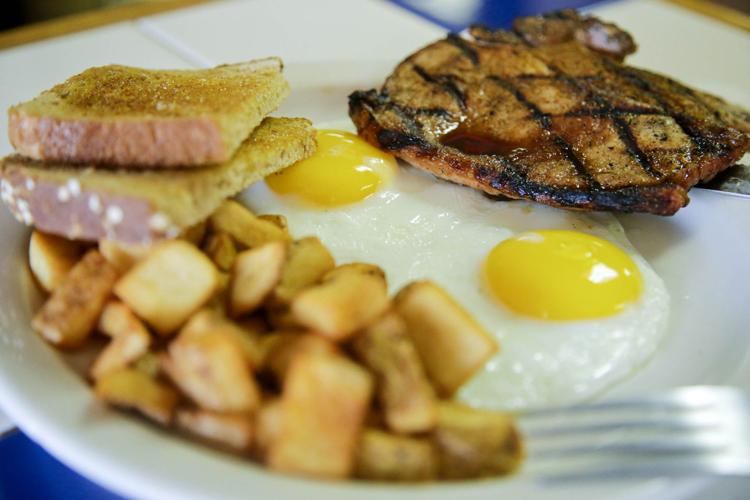 Burn Co Barbecue – Jenks and SoBo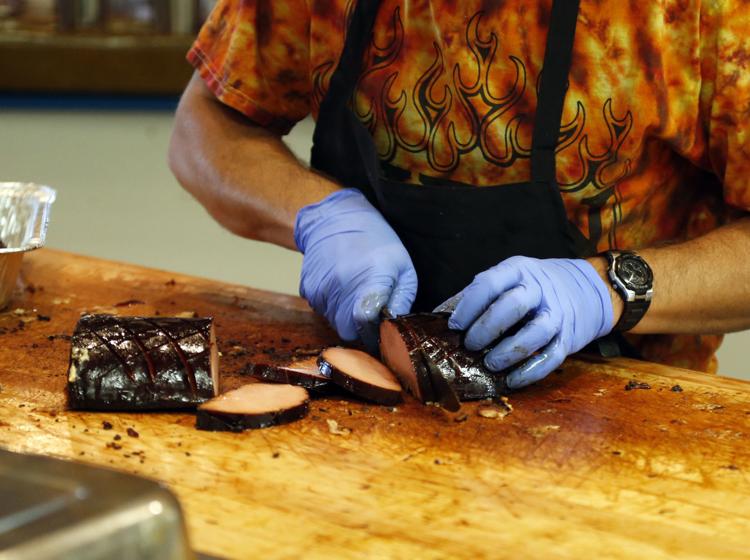 Café Cubana Coffee Shop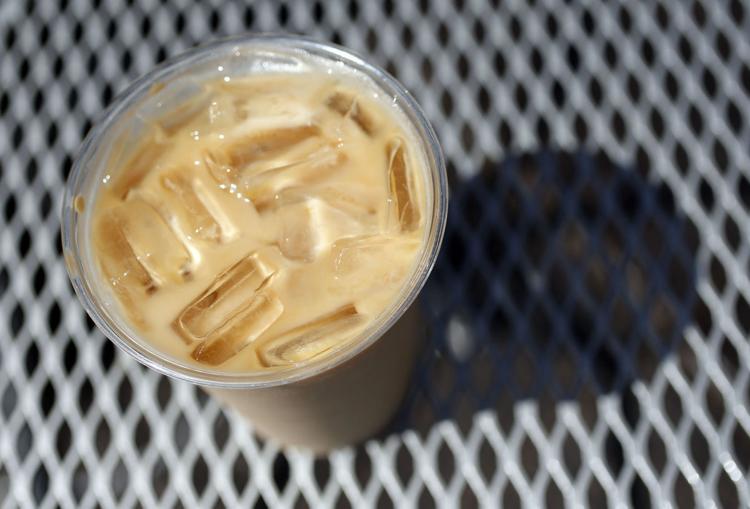 Cafe Ole and Ol Vine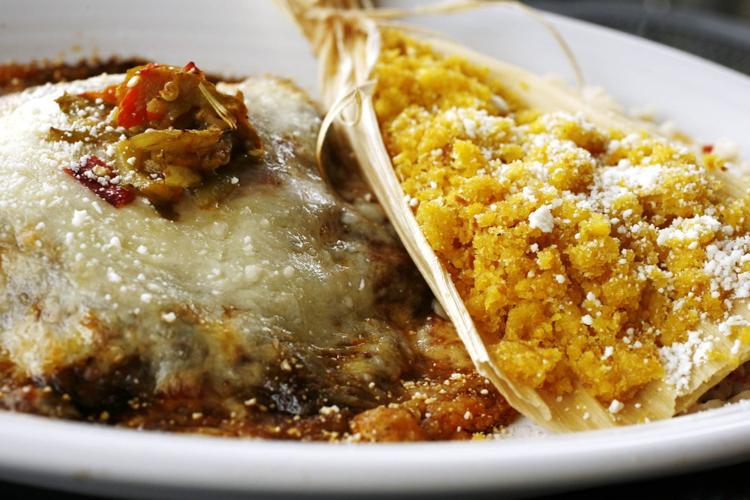 Carrabba's Italian Grill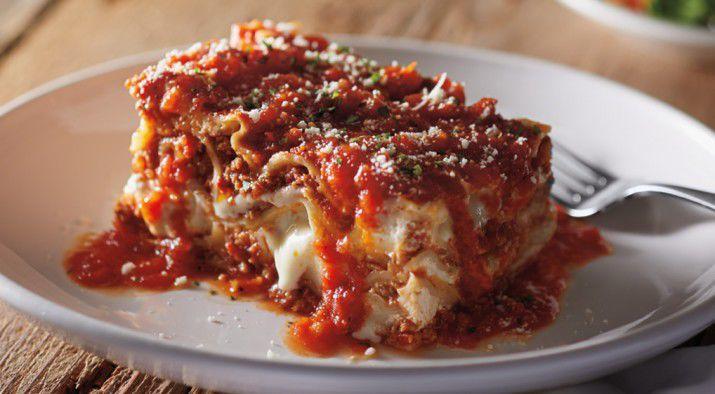 Celebrity restaurant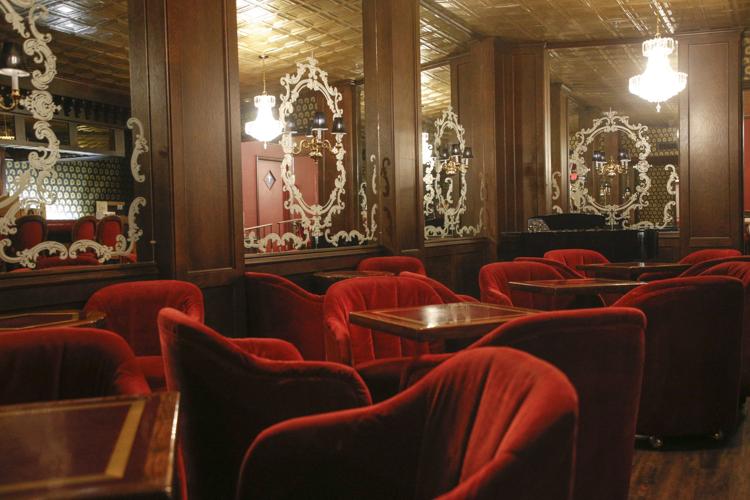 Charlie's Chicken
Chimera Cafe
Cherry Street Kitchen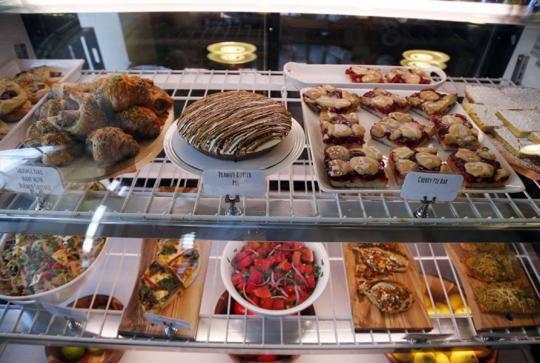 Chuy's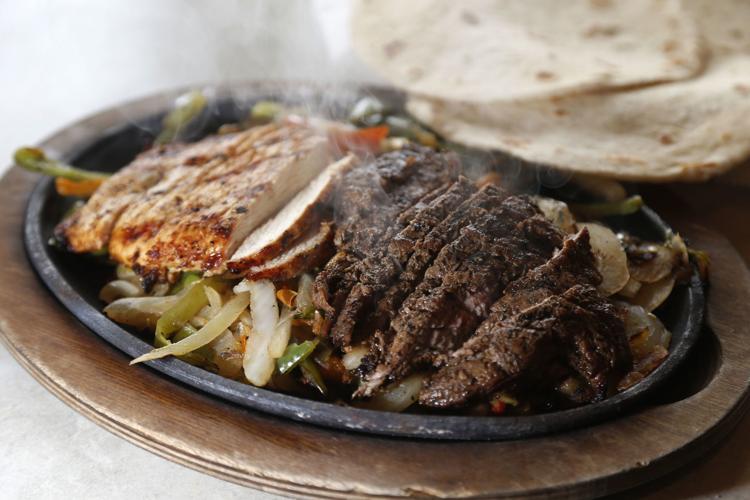 Coney I-Lander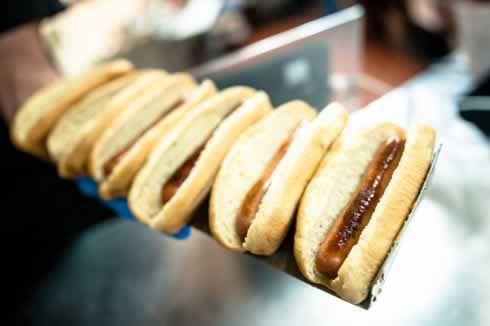 Coney Island Hot Weiners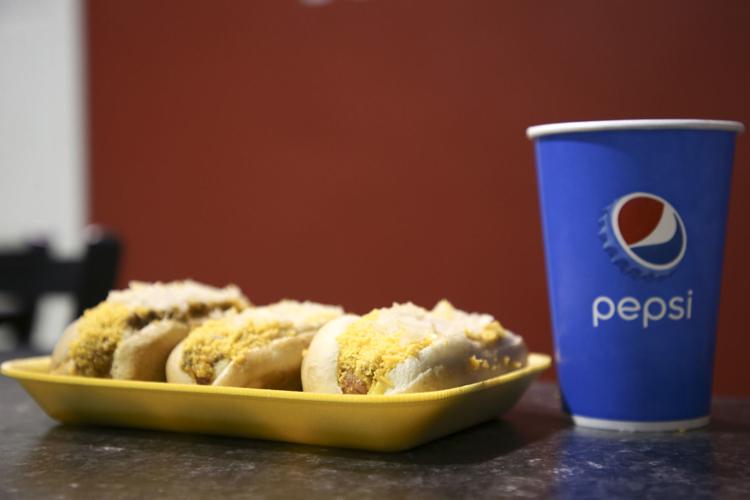 Cotton Patch Cafe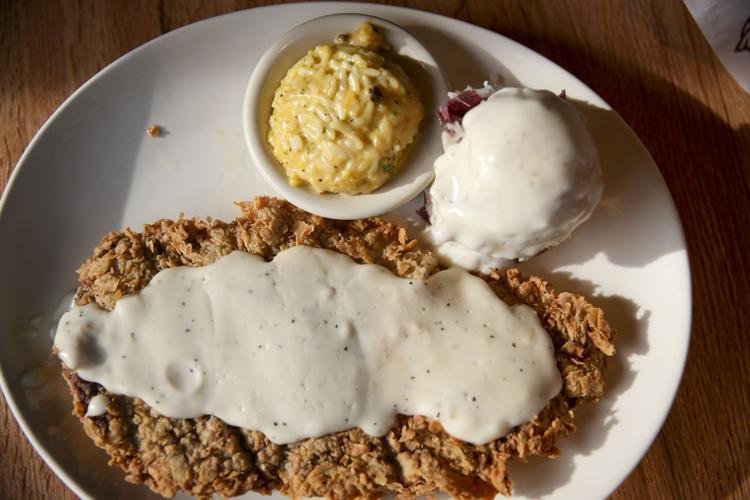 Daily Grill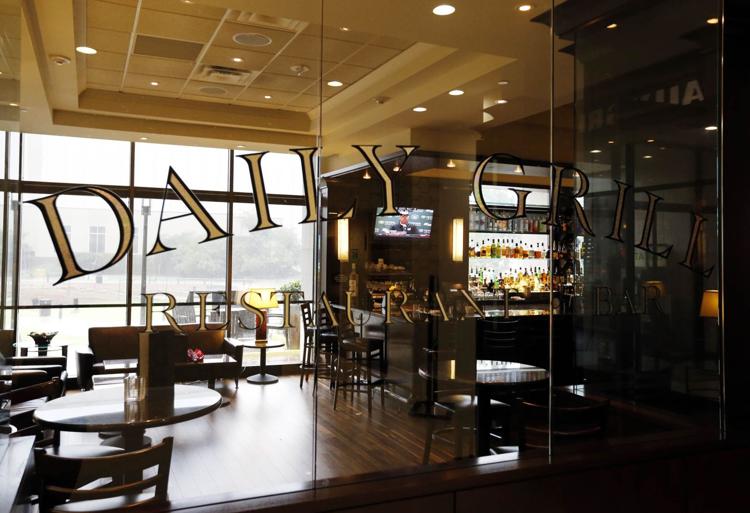 Dalesandro's Italian Cuisine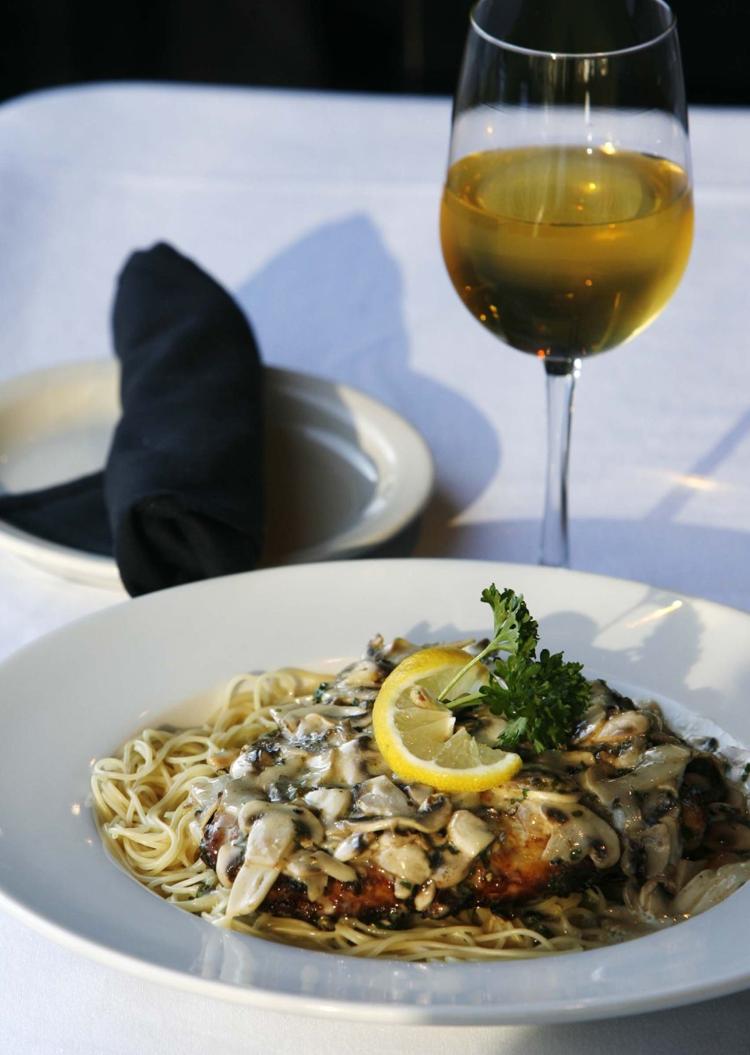 Delta Cafe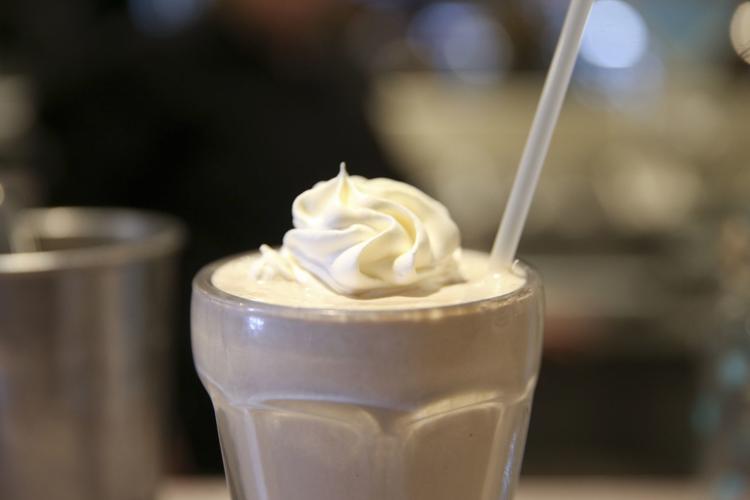 The Deuce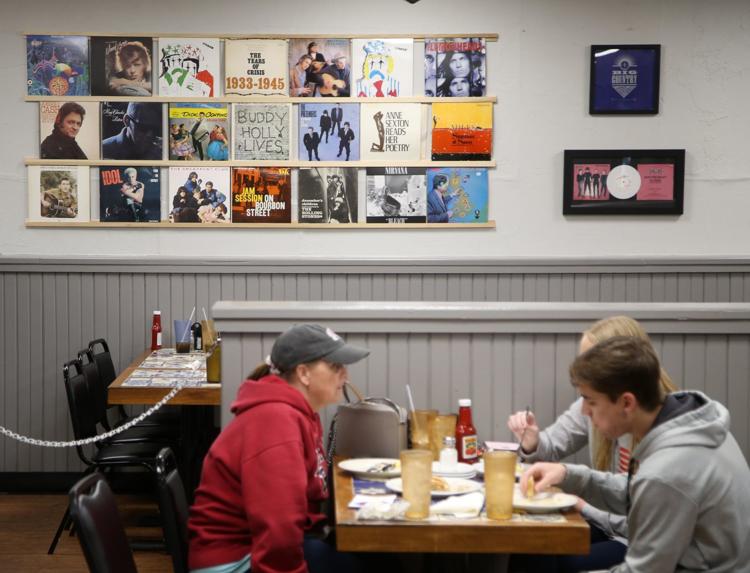 Dilly Diner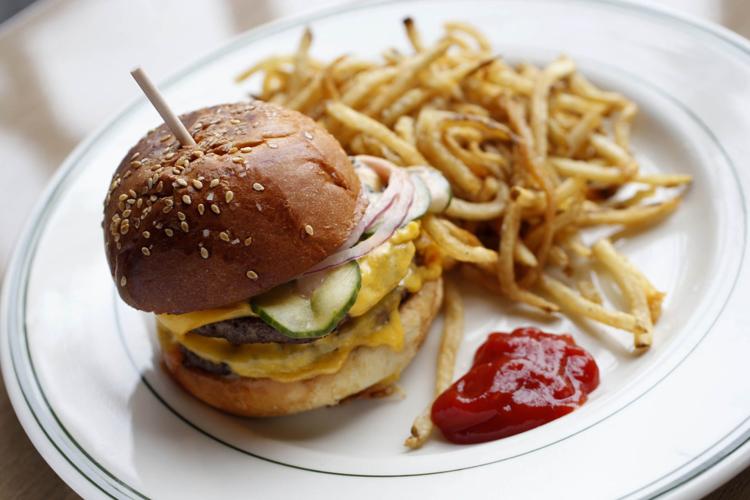 DoubleShot Coffee Co.
Dos Compas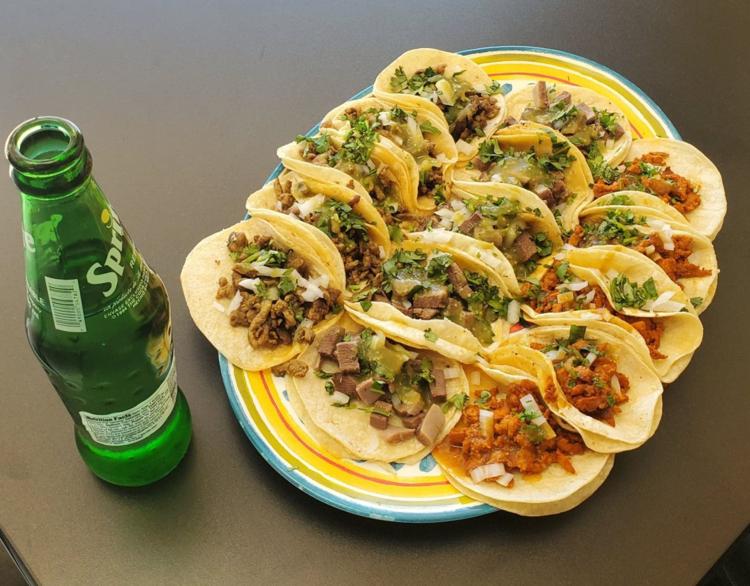 Elgin Park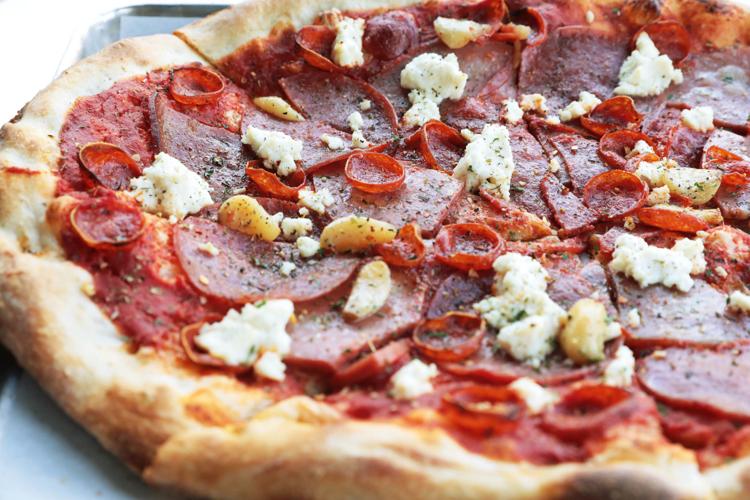 Elote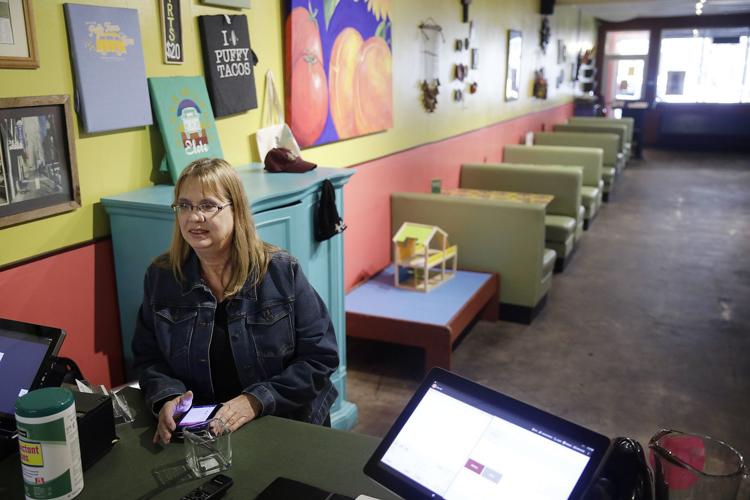 Evelyn's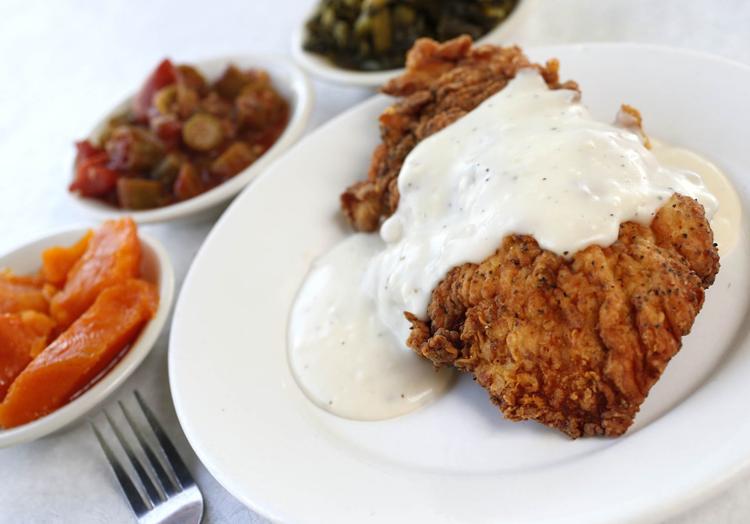 El Ranchero
Esperance Bakery
Fat Guys Burger Bar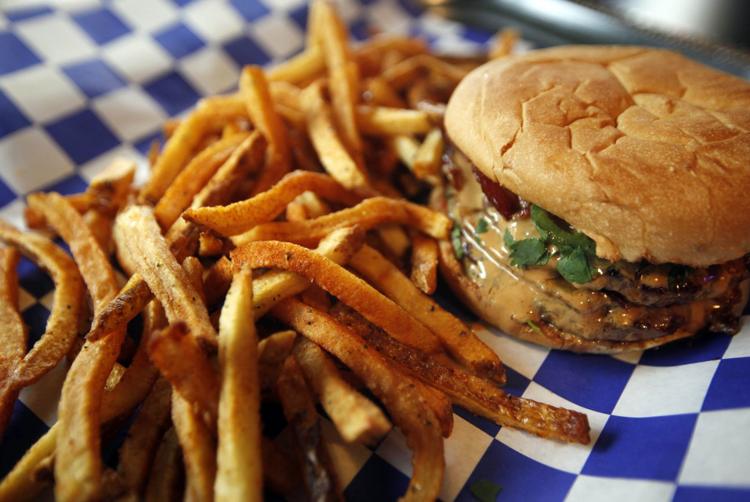 Fassler Hall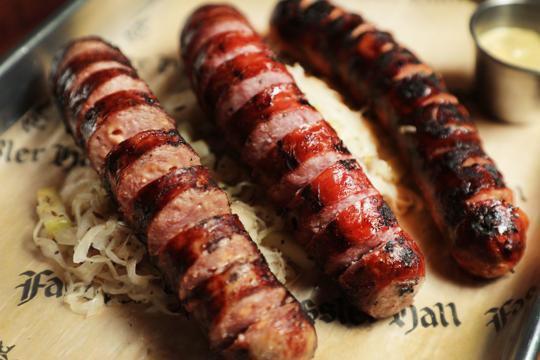 First Watch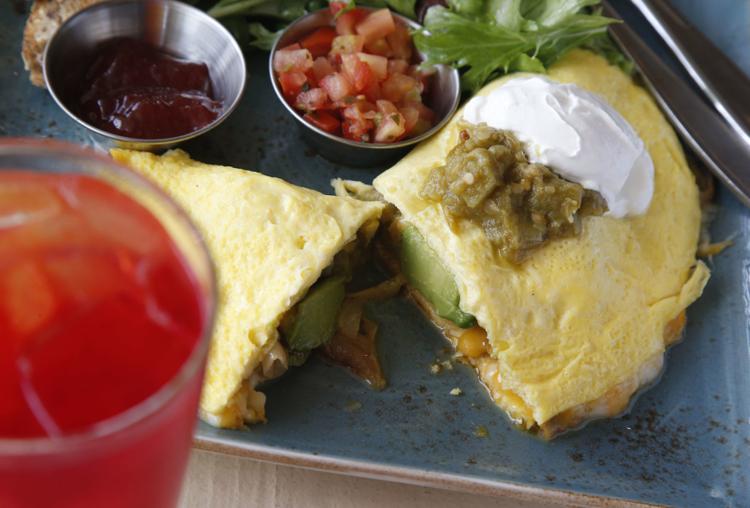 Flo's Burger Diner
Foolish Things Bar and Biscuit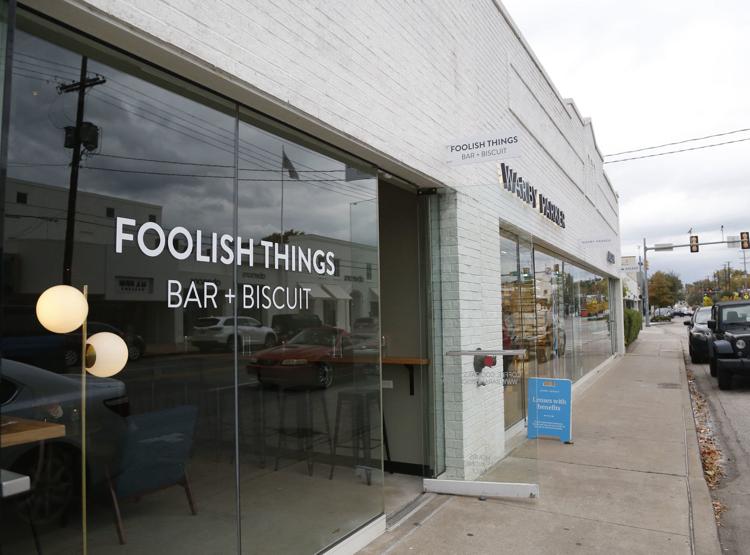 Freckles Frozen Custard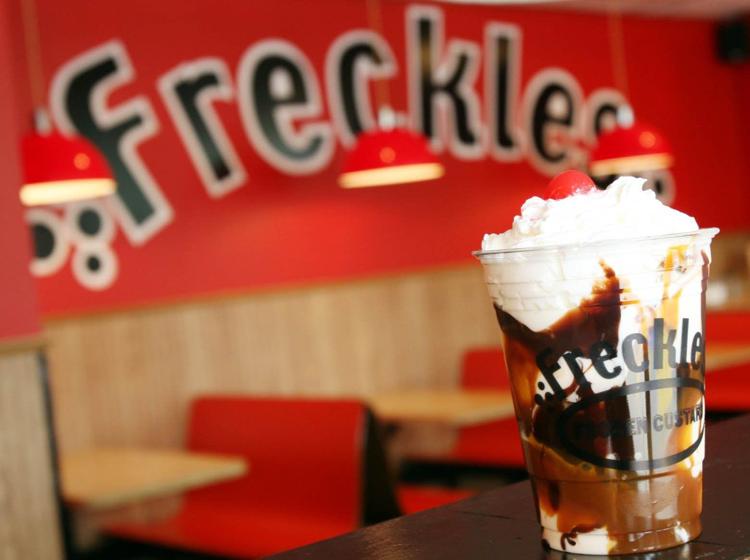 Golden Corral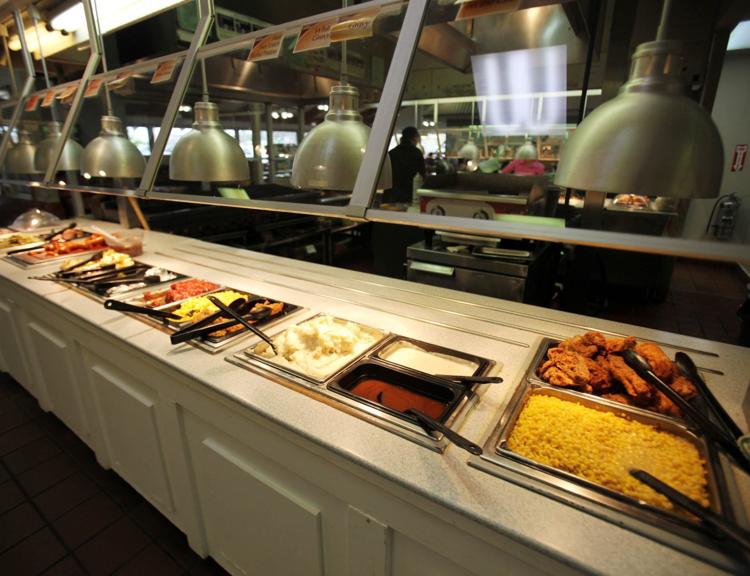 The Hamlet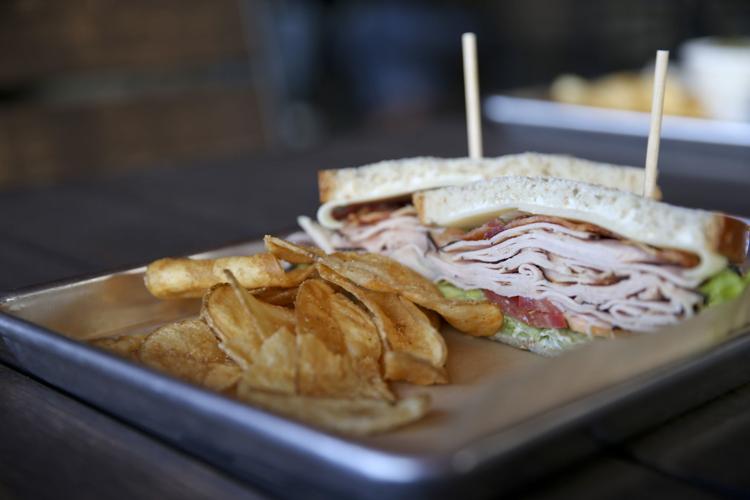 Herbert's Specialty Meats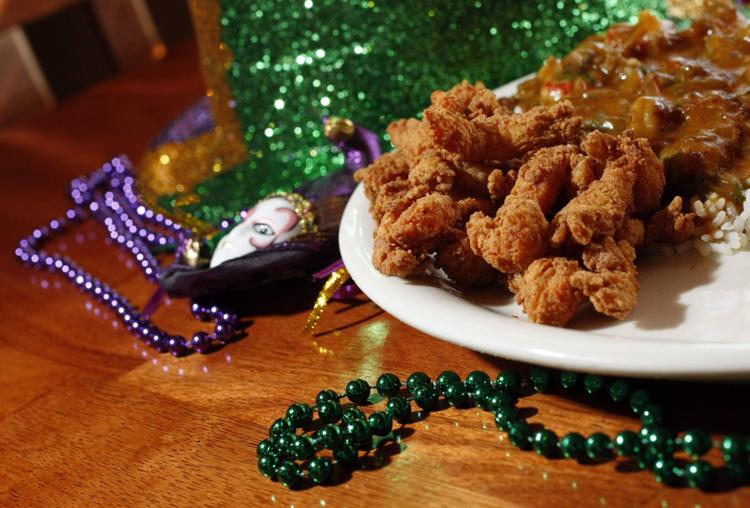 Hideaway Pizza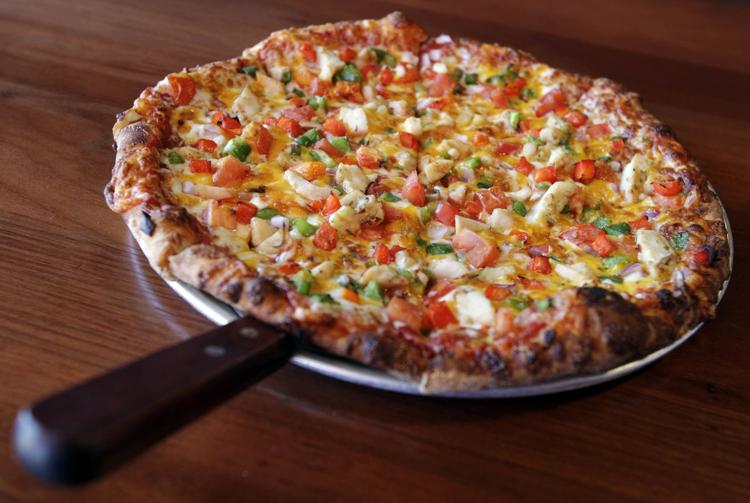 High Dive Tulsa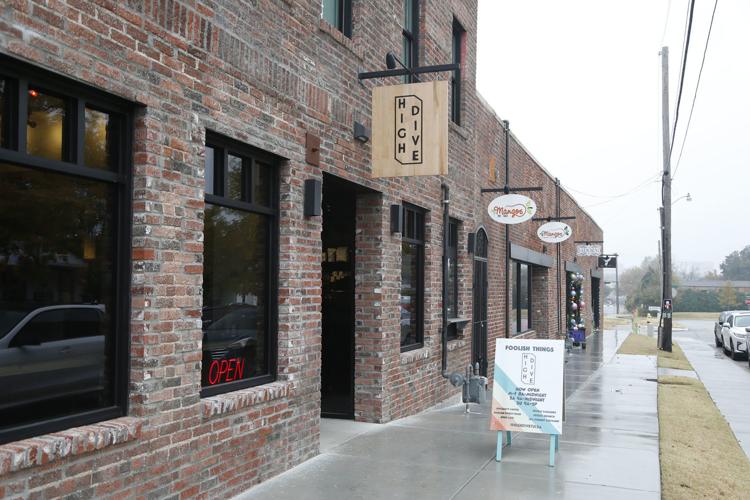 Hooters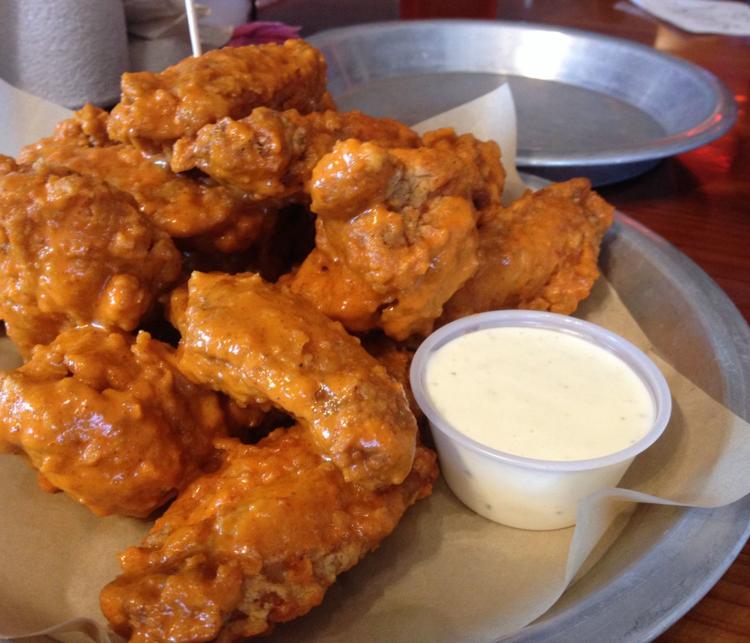 The Hungry Ninja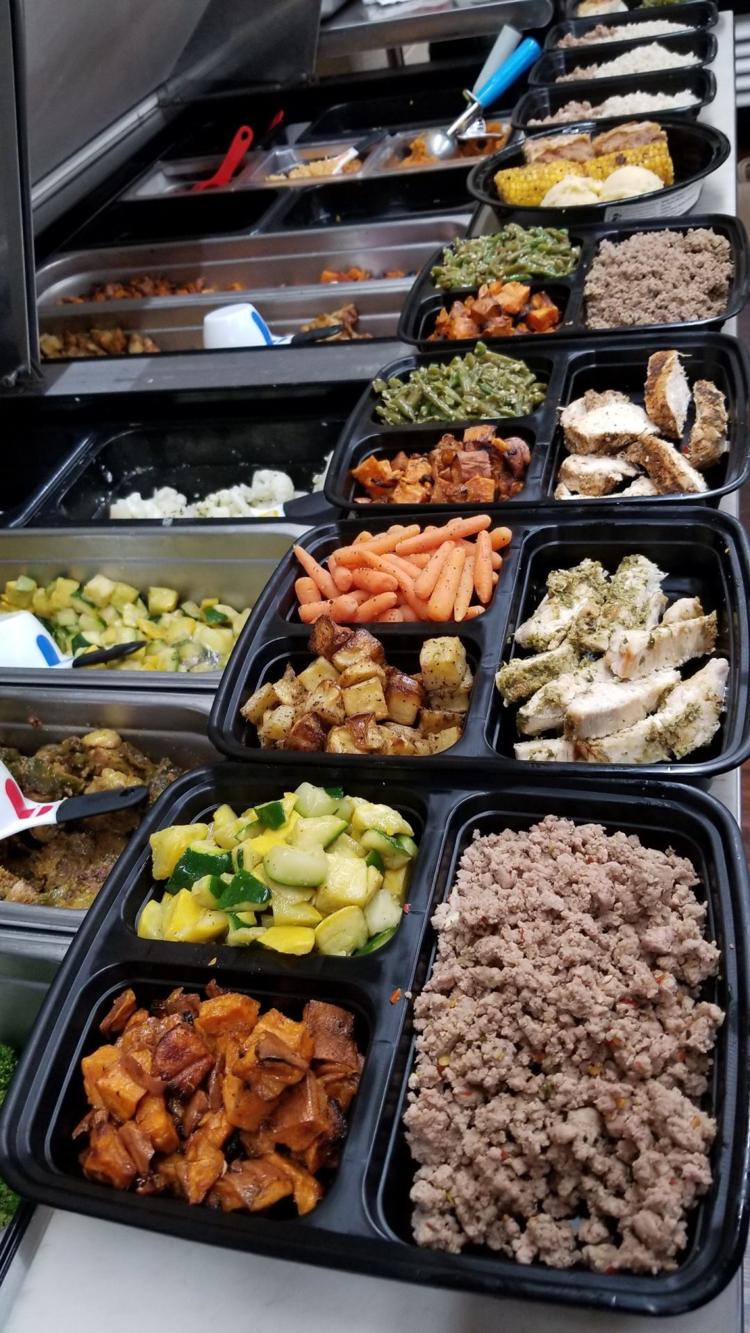 India Palace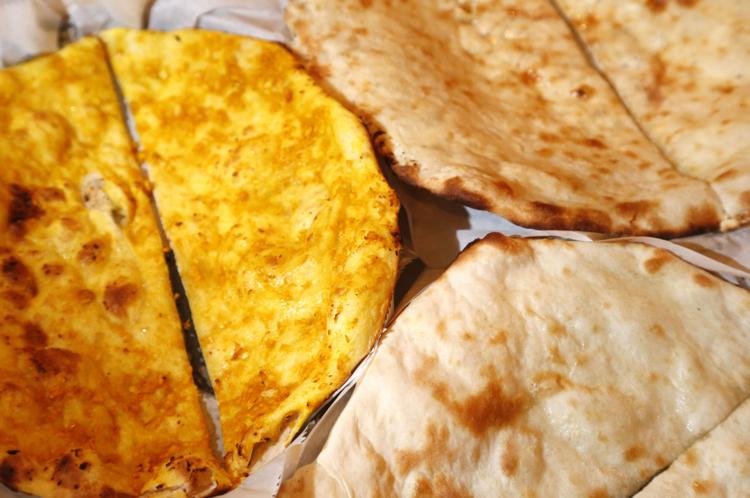 In the Raw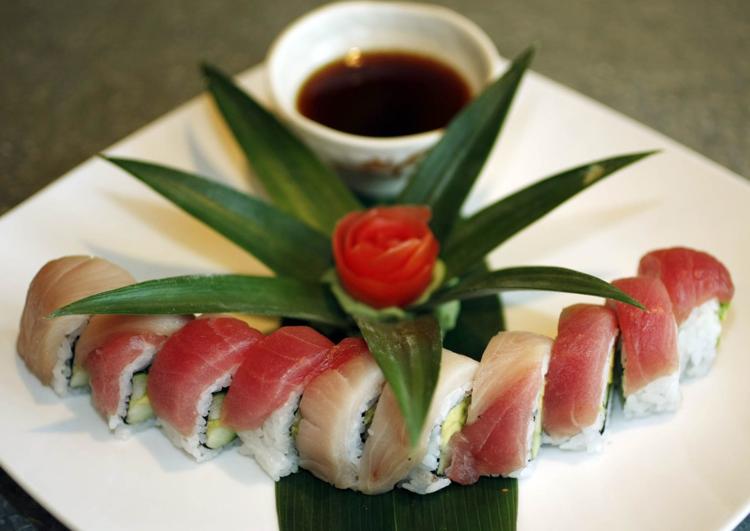 J.J.'s Gourmet Burger Cafe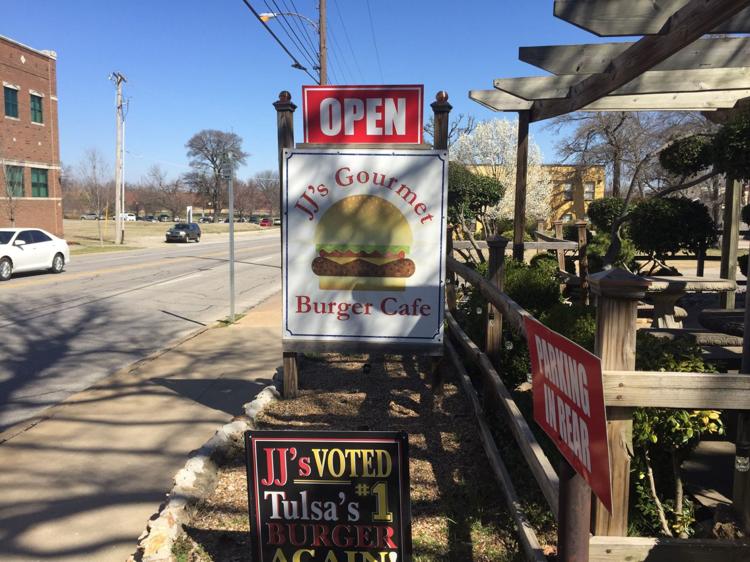 Jane's Delicatessen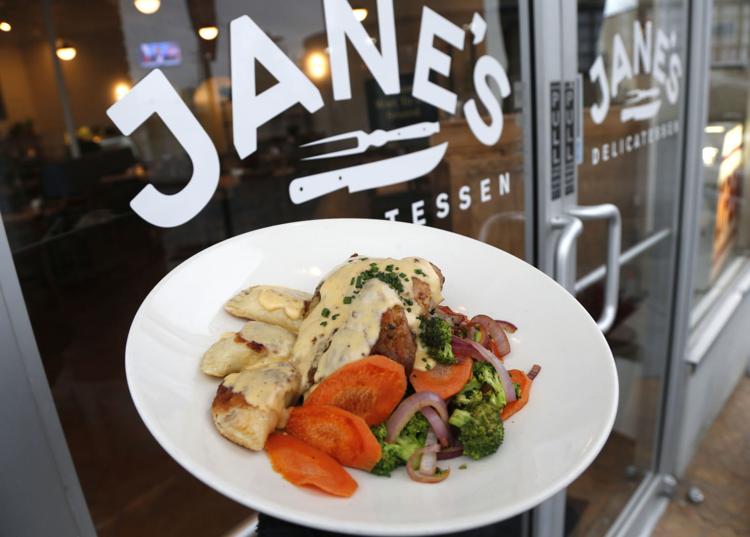 Jamil's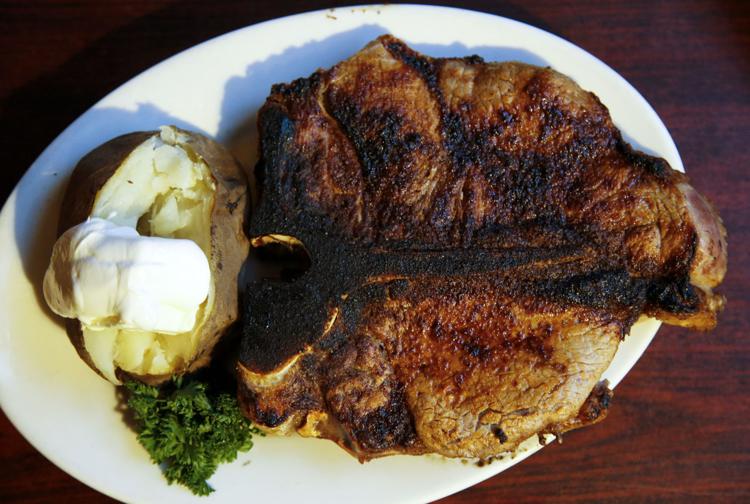 Jimmy John's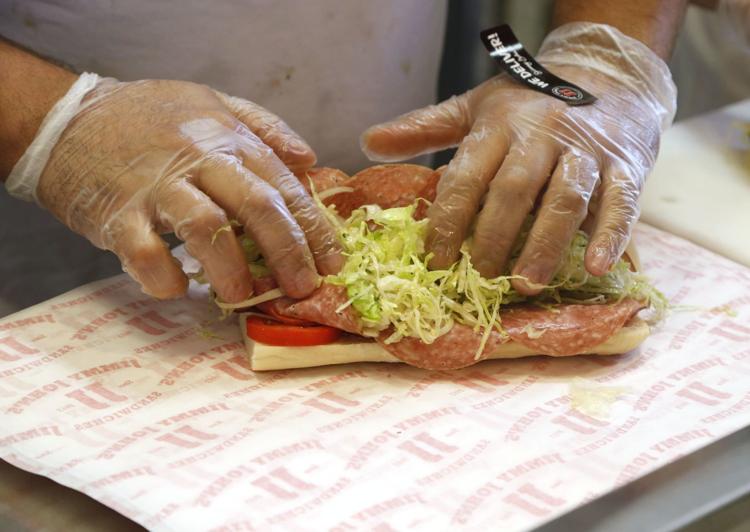 Jimmy's New York Pizzeria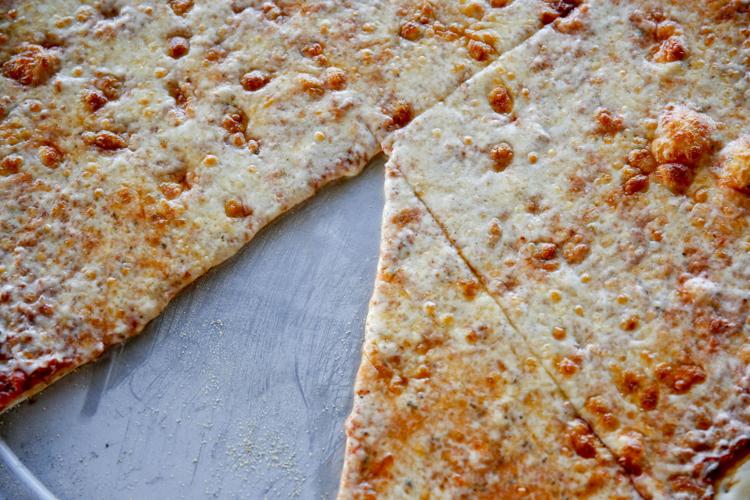 Kentucky Fried Chicken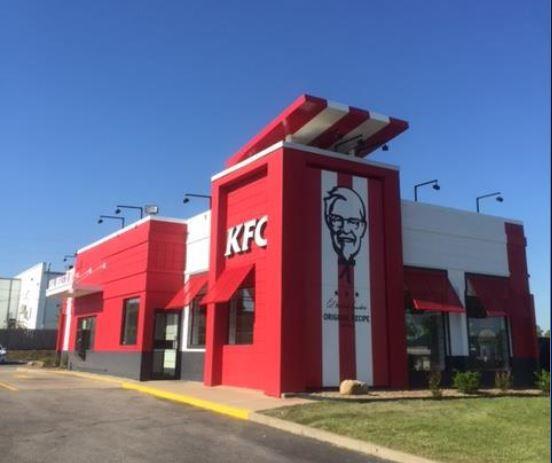 KEO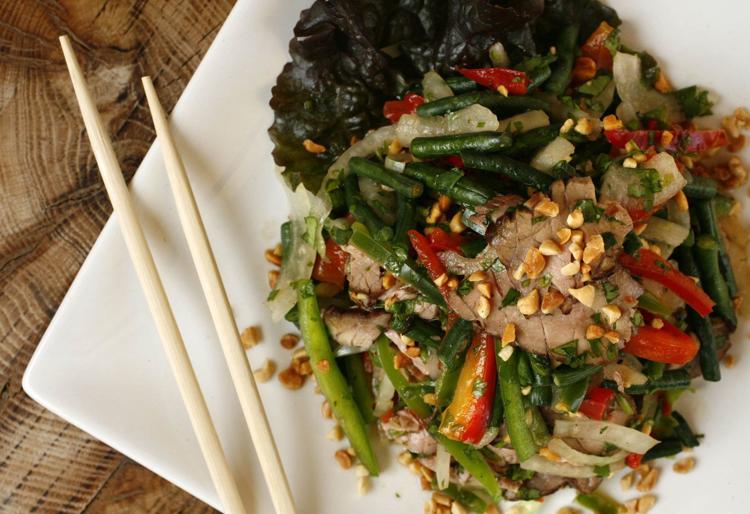 Kilkenny's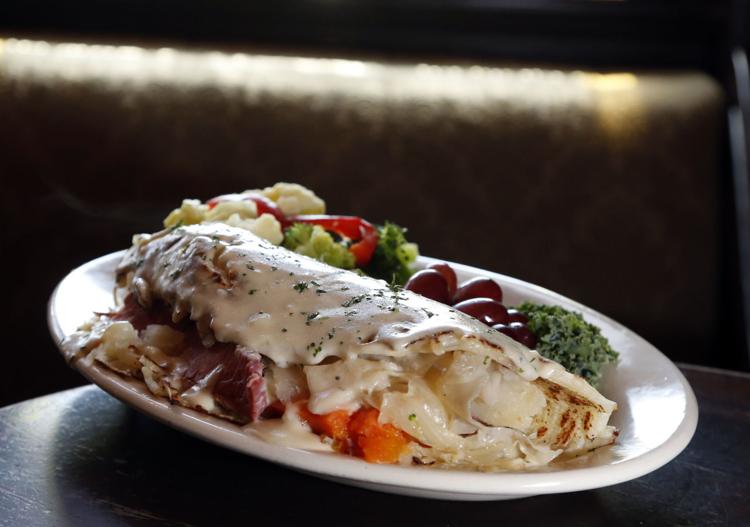 Knotty Pig BBQ, Burger & Chili House
Laffa
Lambrusco'z To-Go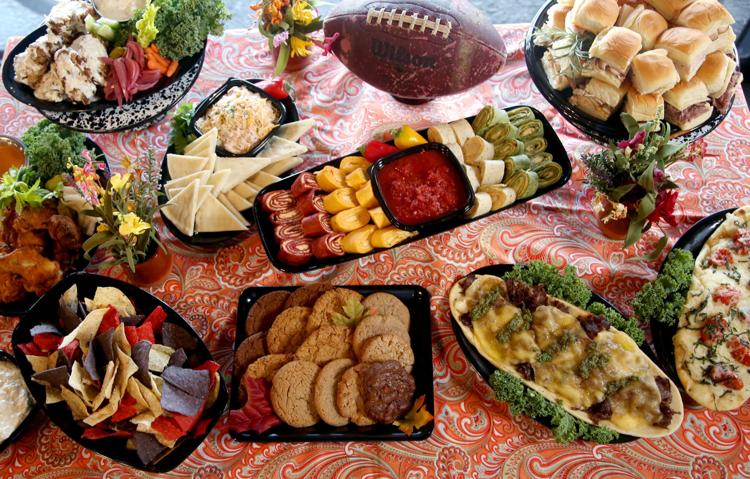 Lanna Thai
La Roma Pizza and Mediterranean Food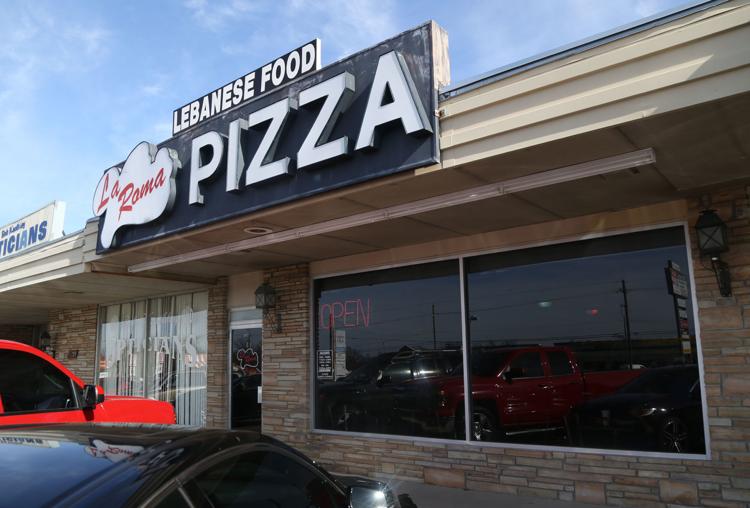 Lassalle's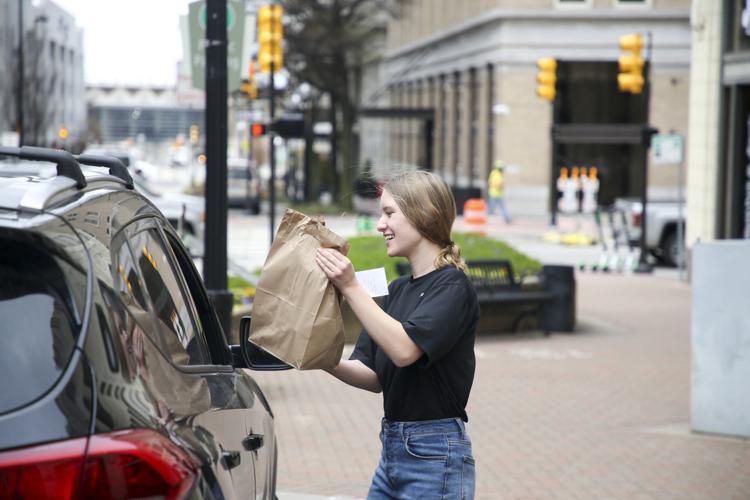 Le Louvre French Café
Livi Lee's Daylight Donuts
Lone Wolf Banh Mi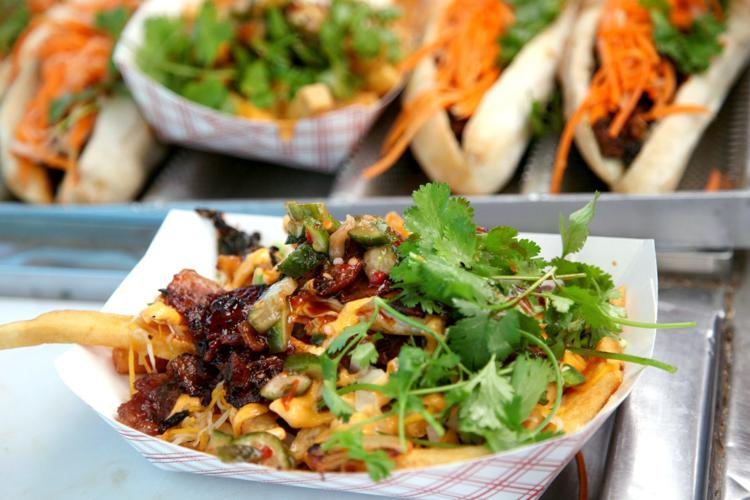 Lot A Burger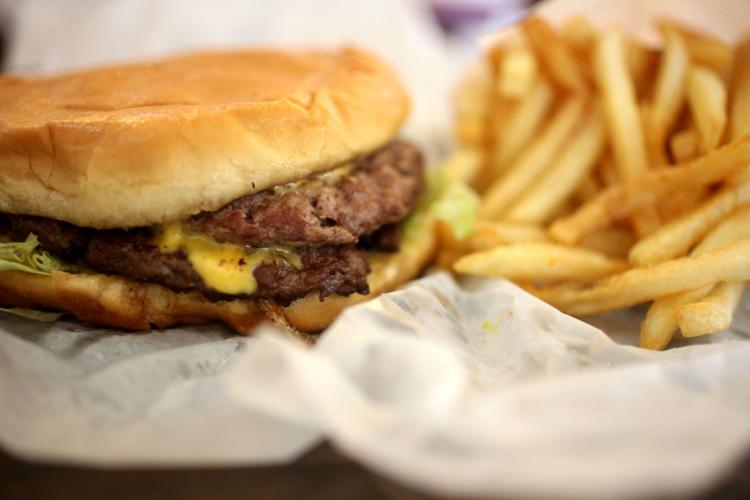 Lowood Modern Woodfire Restaurant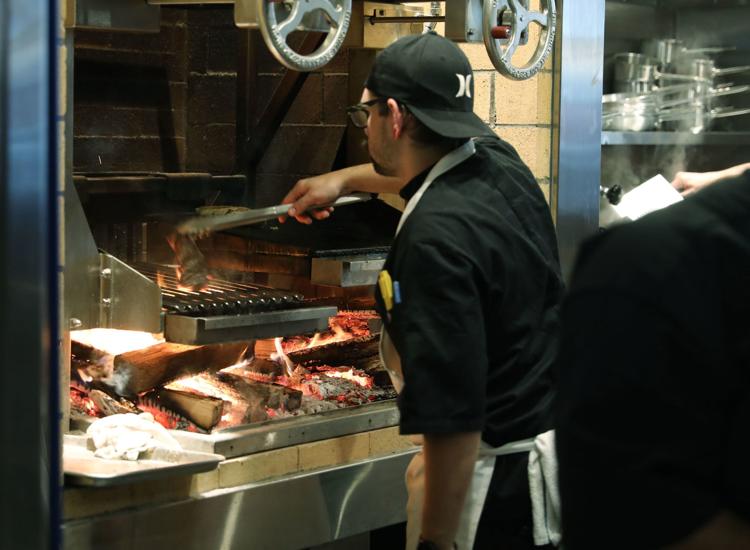 Ludger's Bavarian Cakery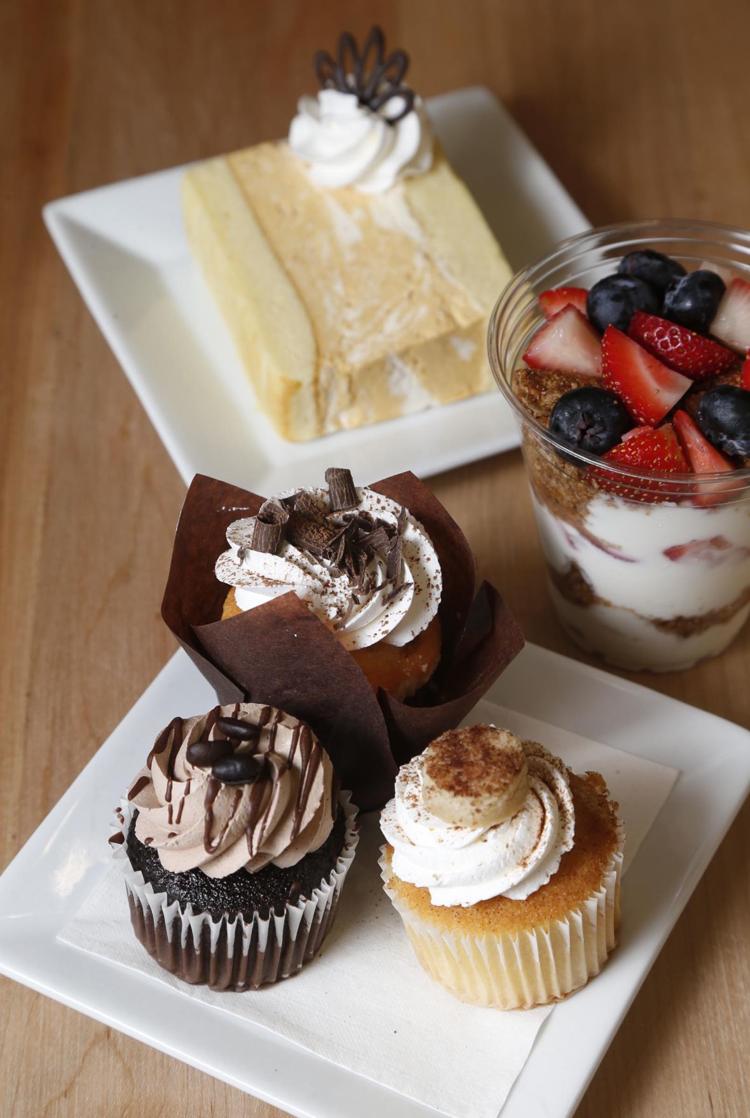 Ludger's Catering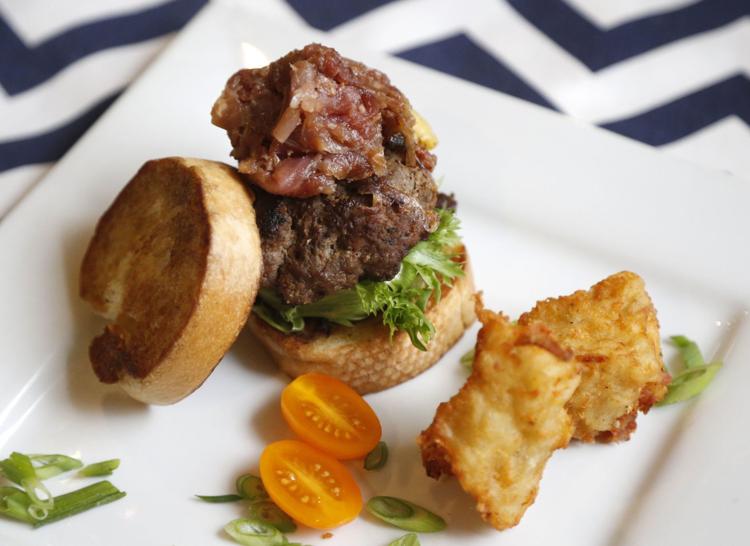 Mack's Wings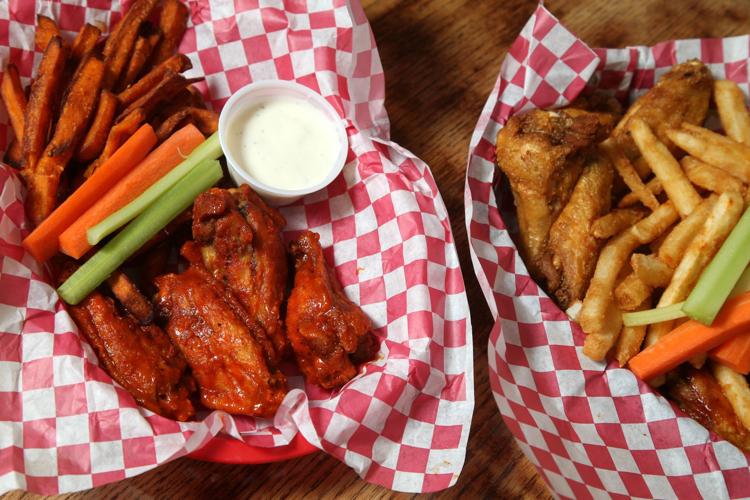 Marco's Pizza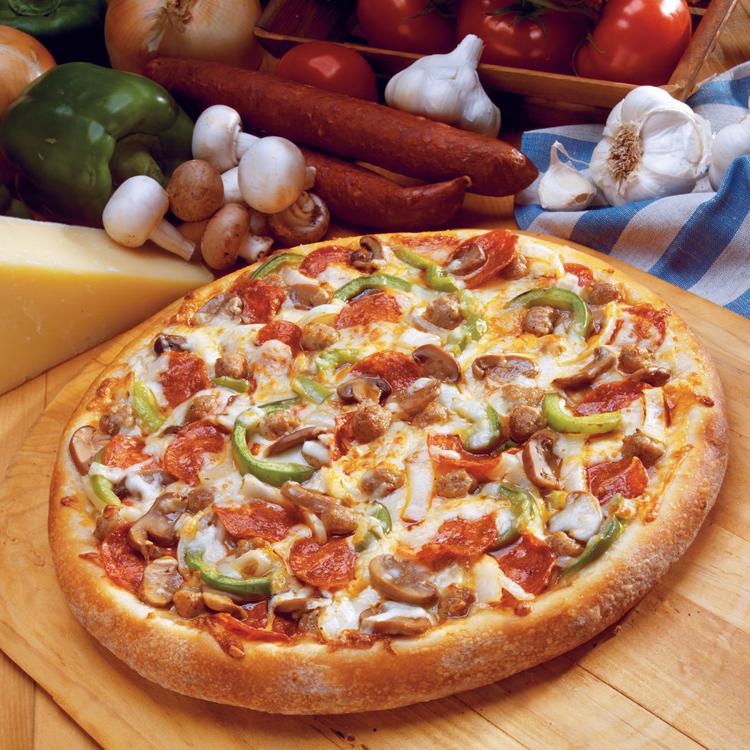 Margaret's German Restaurant
Mazzio's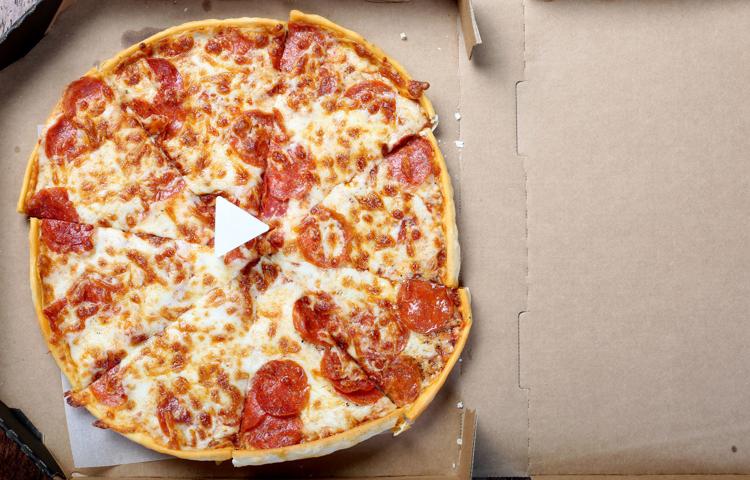 Merritt's Bakery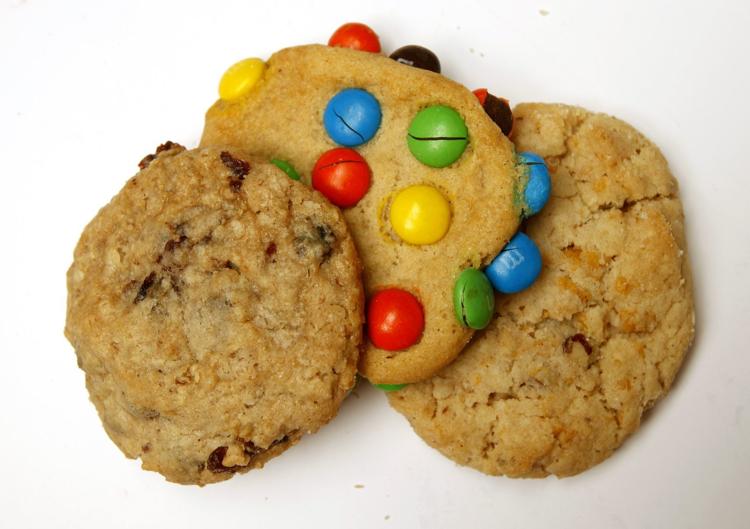 Metro Diner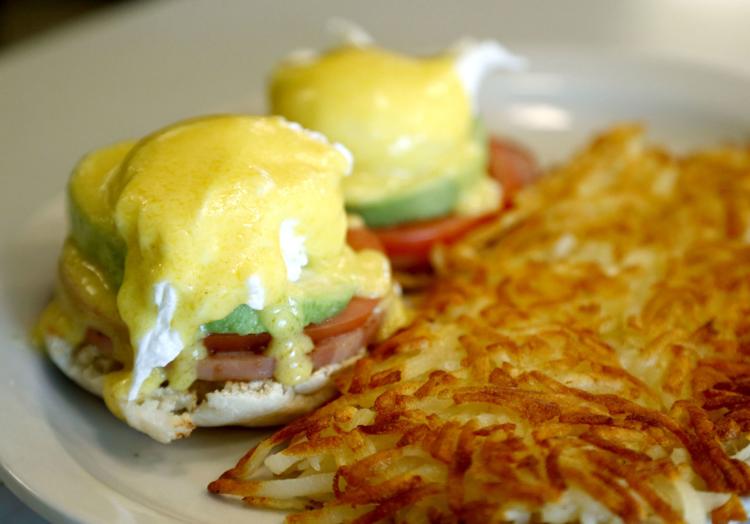 Mi Cocina
Mikes BBQ & Catering
Mom's Family Diner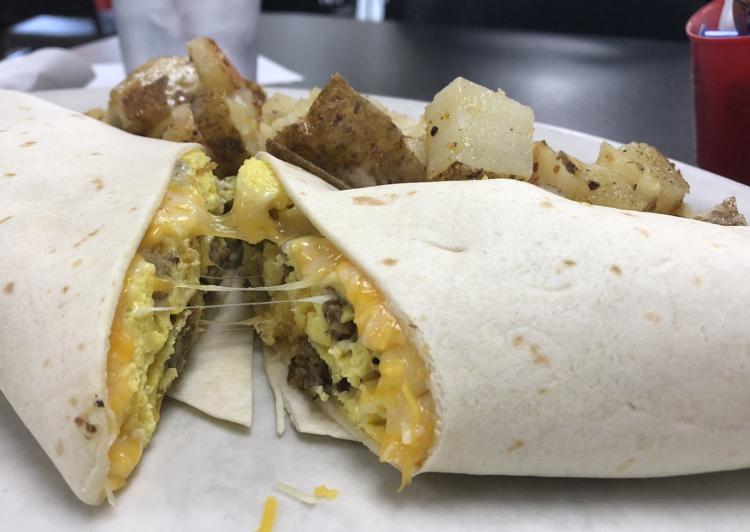 Mondo's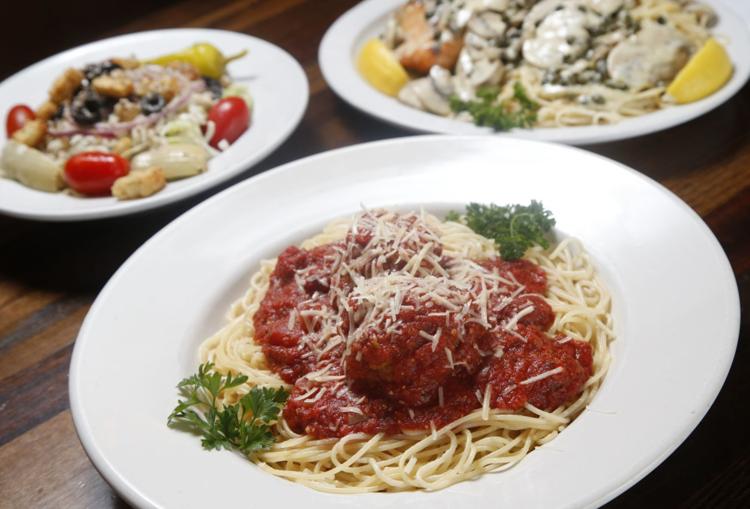 Mother Road Market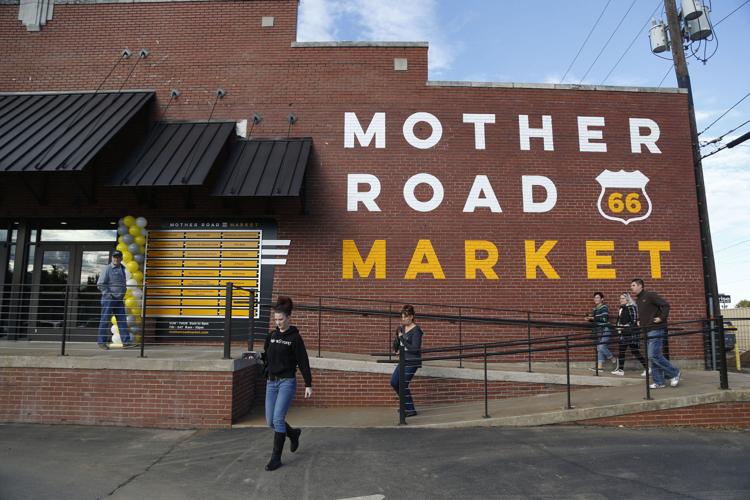 My Thai Kitchen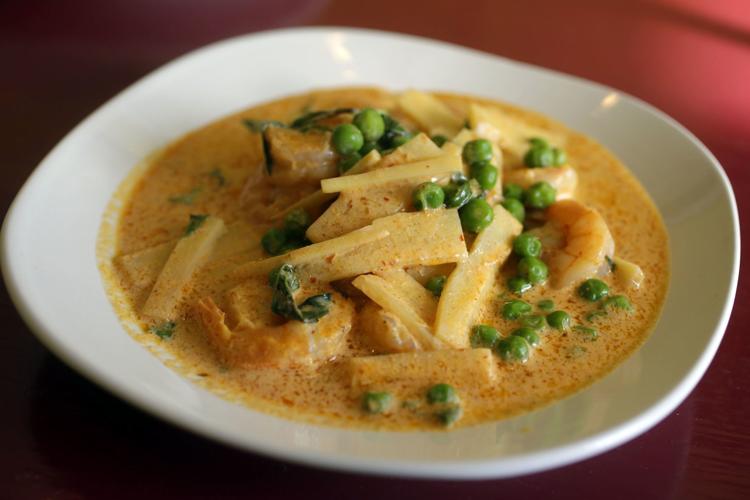 Oliveto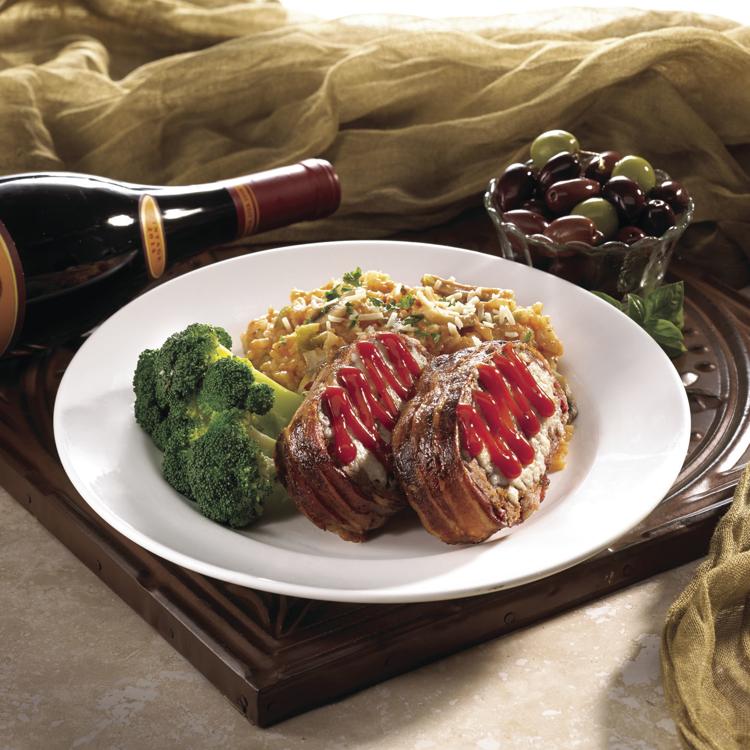 Oklahoma Joe's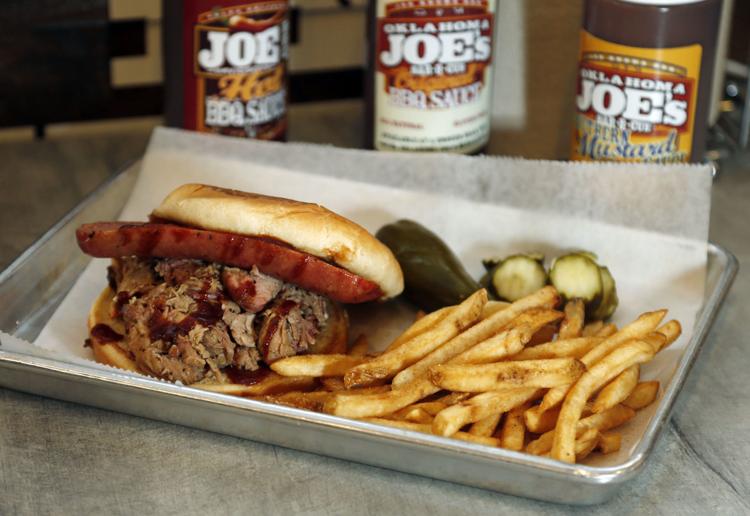 Oren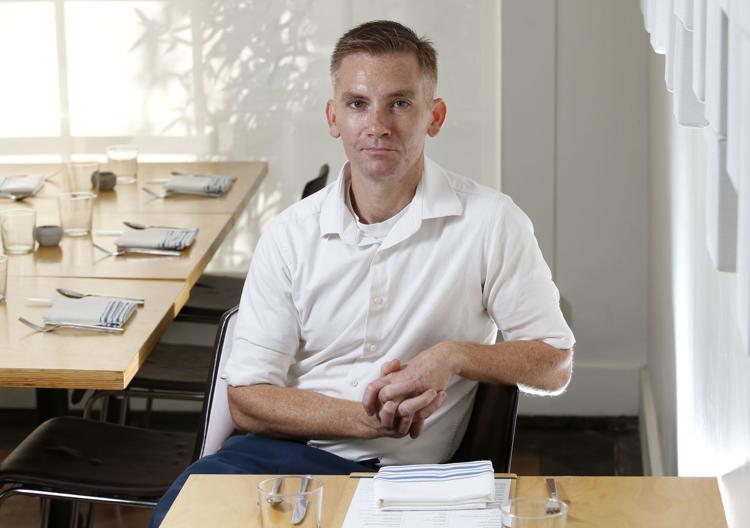 Nola's
Palace Cafe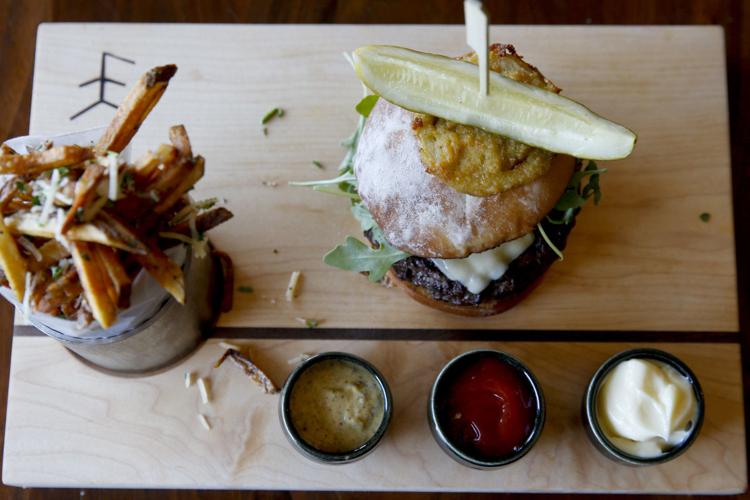 Panera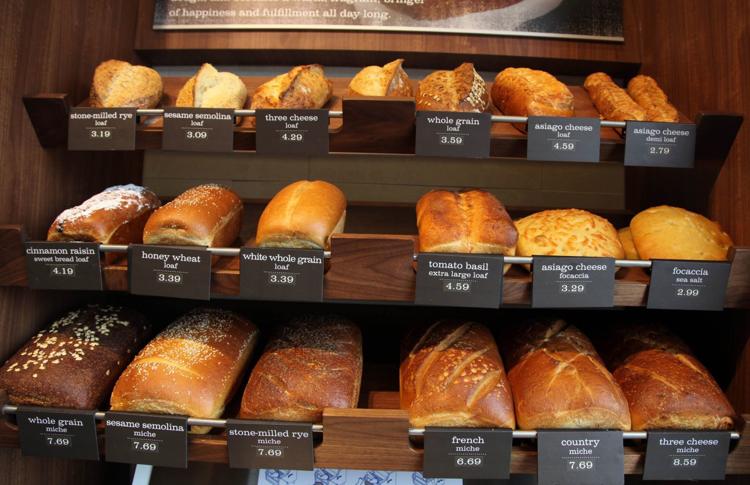 Peacemaker Lobster and Crab
Pho-Ni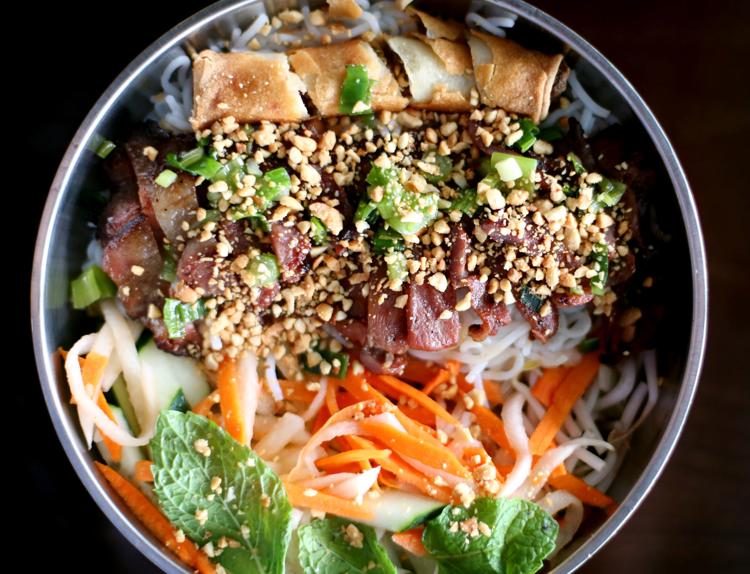 Pita Place Mediterranean Grill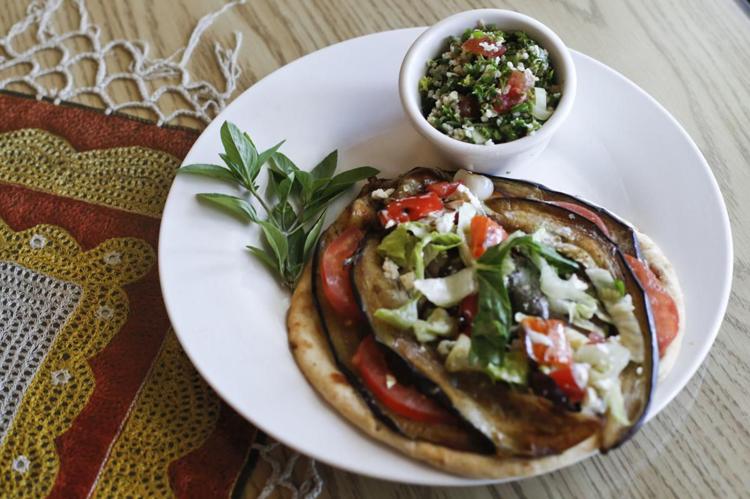 Prairie Fire Pizza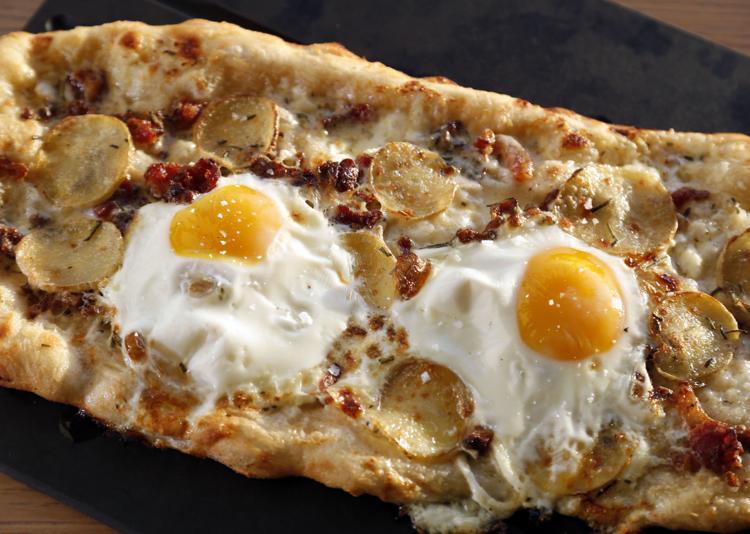 Rocking "R" Ranch House Restaurant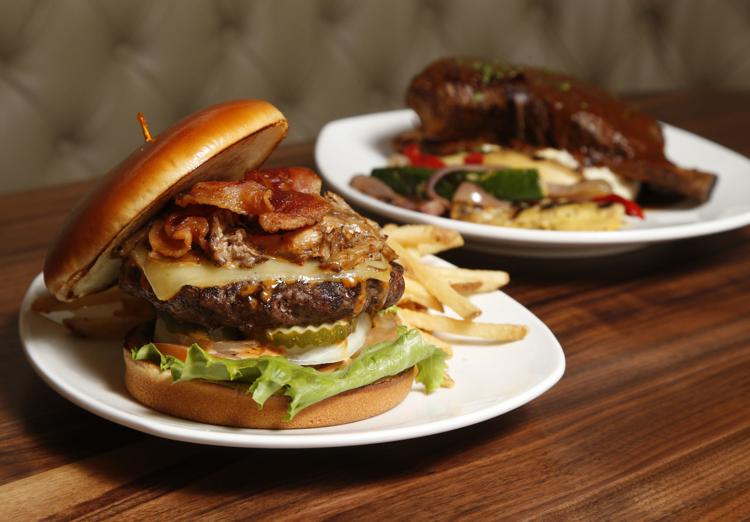 Ron's Hamburgers and Chili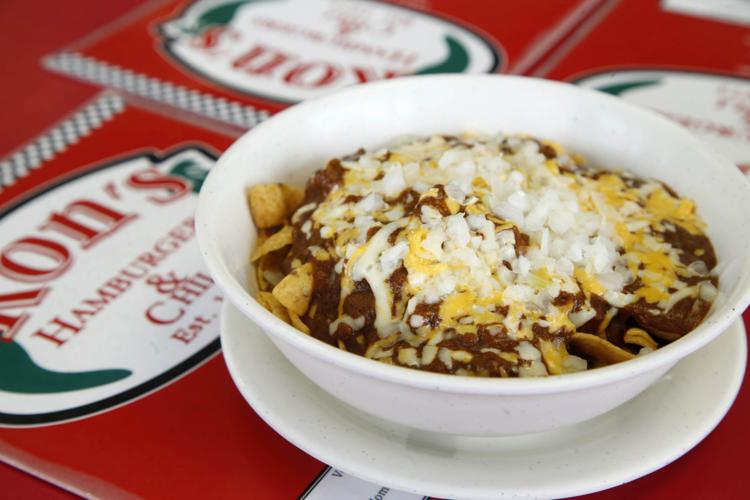 Roppongi
Queenie's
Que Gusto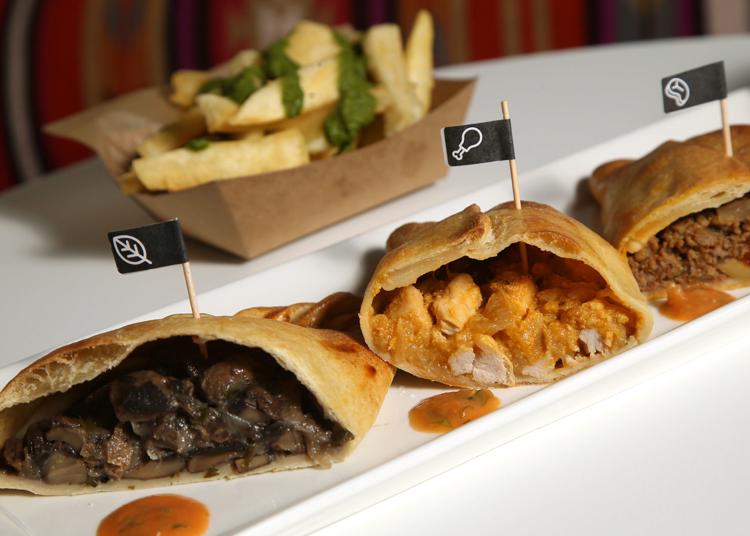 Roosevelt's Gastropub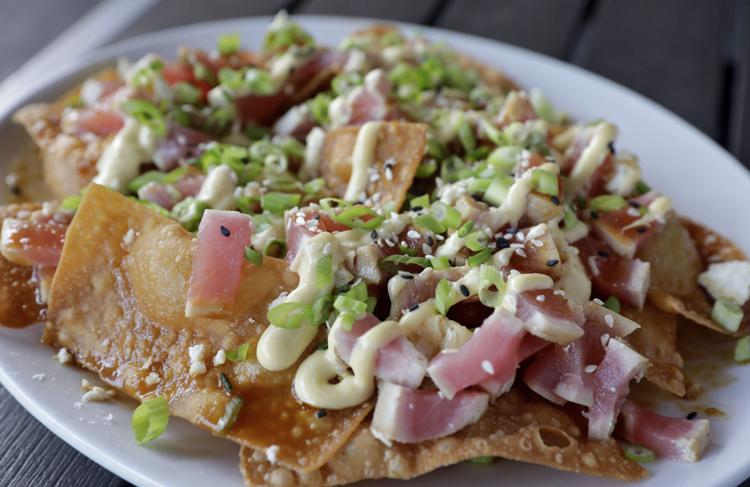 Russo's Coal Fired Italian Kitchen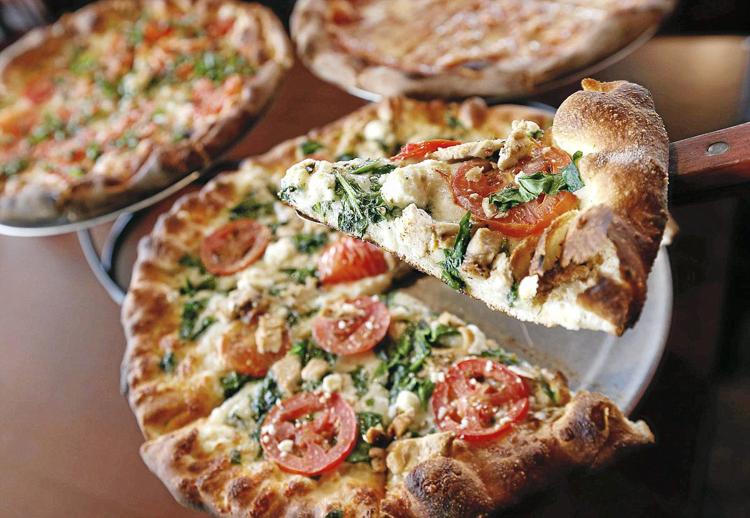 S&B's Burger Joint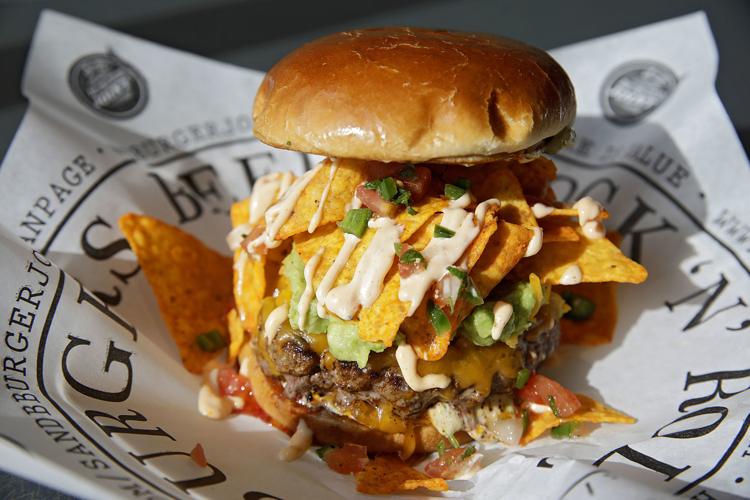 Saffron Mediterranean Cuisine
Savastano's
Savoy Restaurant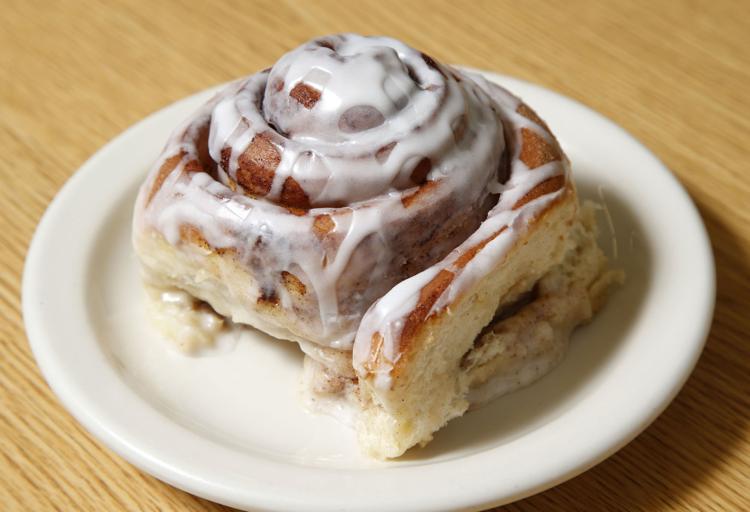 Shawkat's Mediterranean Restaurant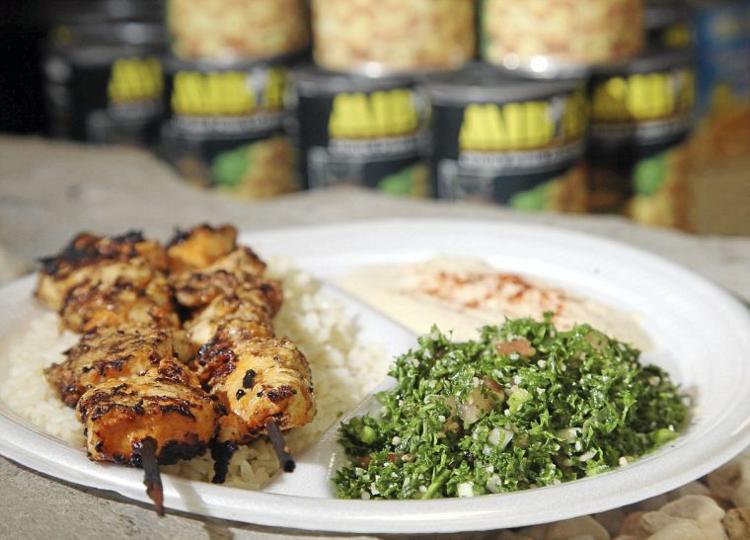 Shuffles Board Game Cafe
Siegi's Sausage Factory: Restaurant and Deli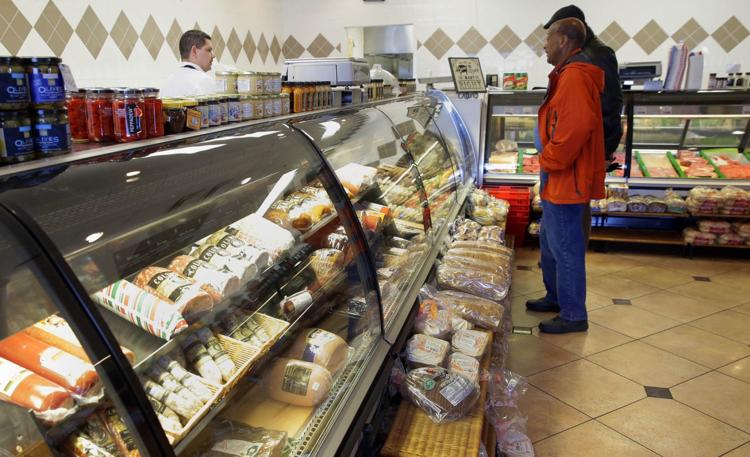 Shades of Brown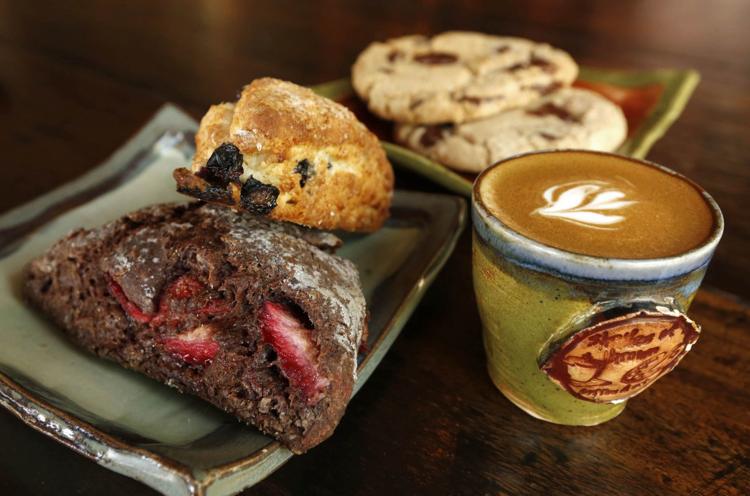 Sisserou's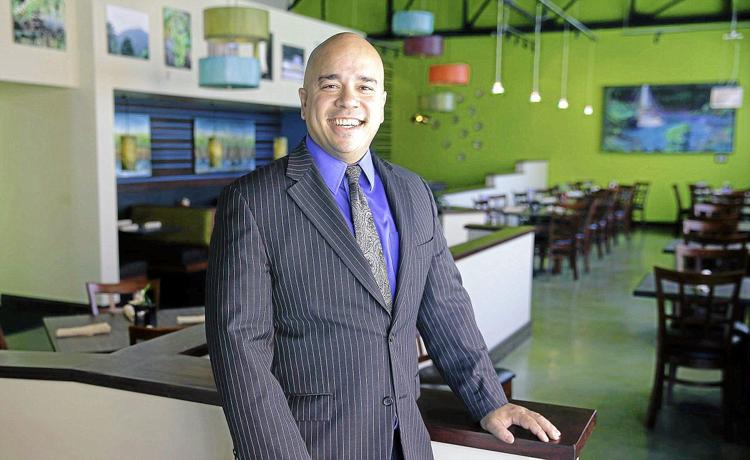 Stonehorse Cafe and Market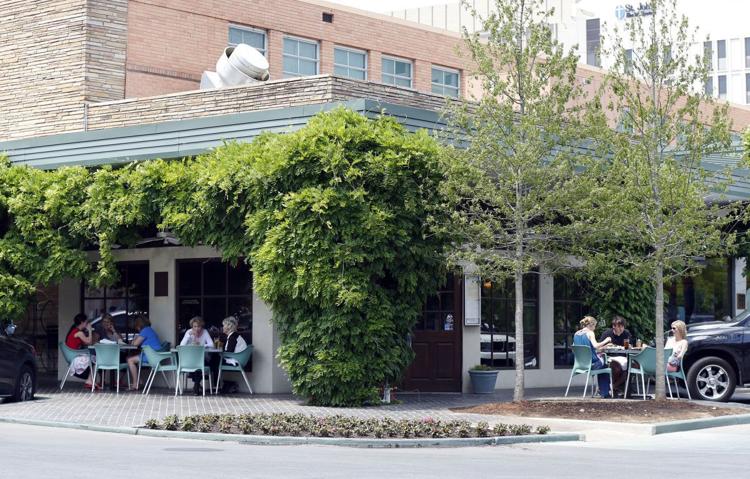 Sushi Hana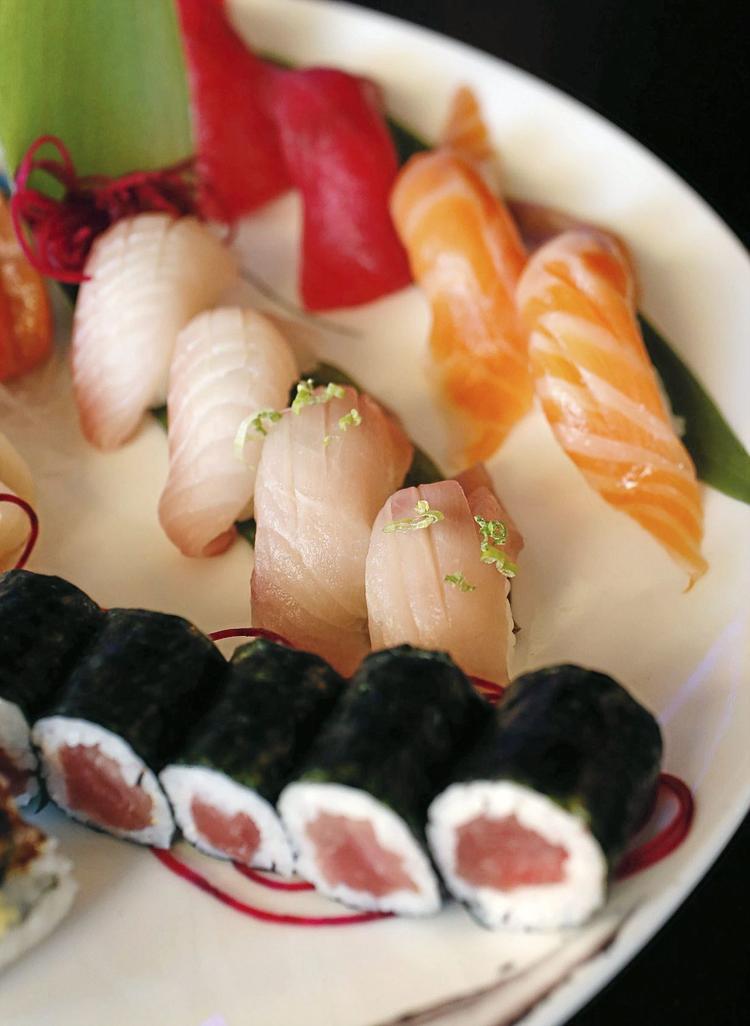 SushiFork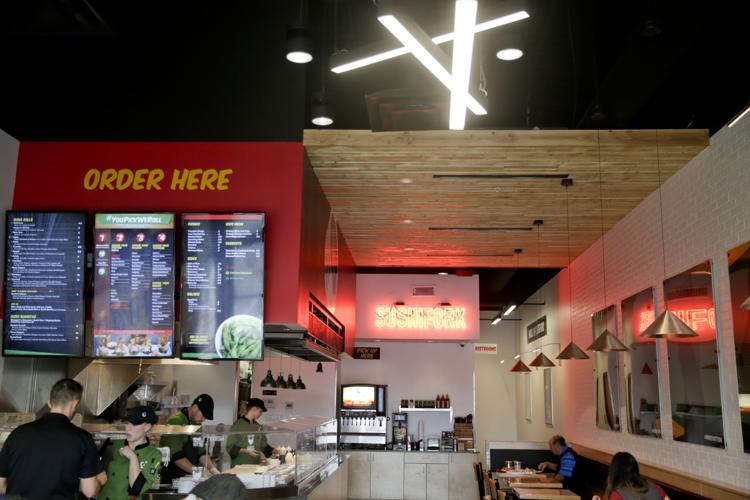 Tacos 4 Life
TAKE 2 — A RESONANCE CAFE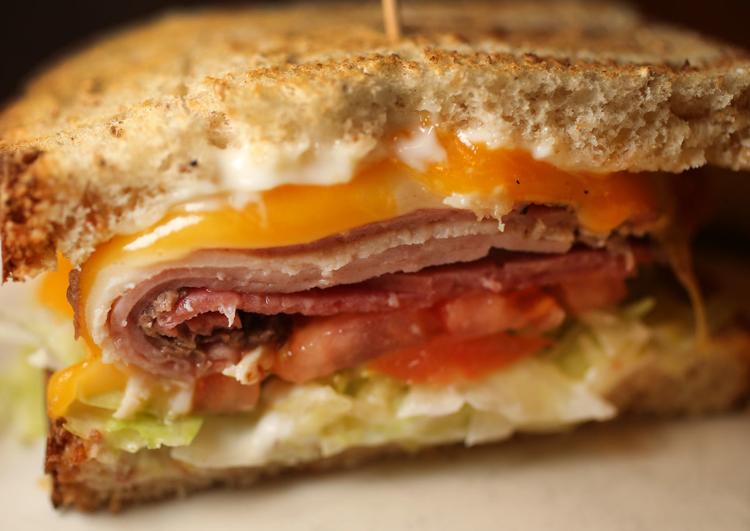 Tandoori Guys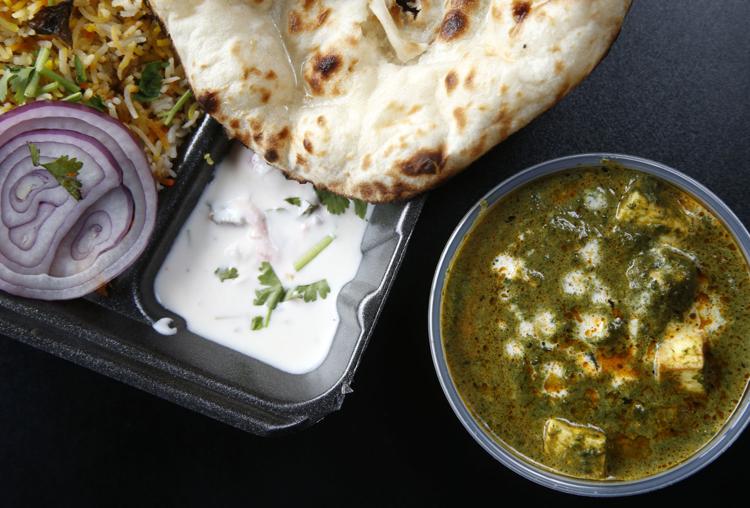 Tandoor Express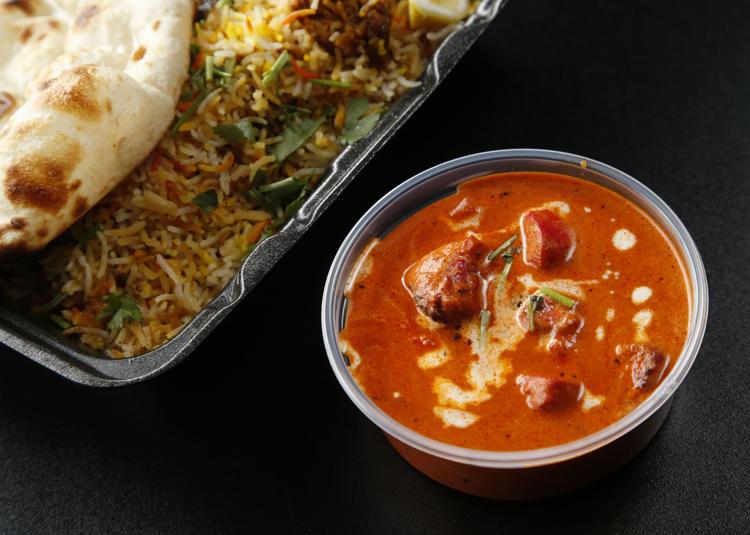 The Tavern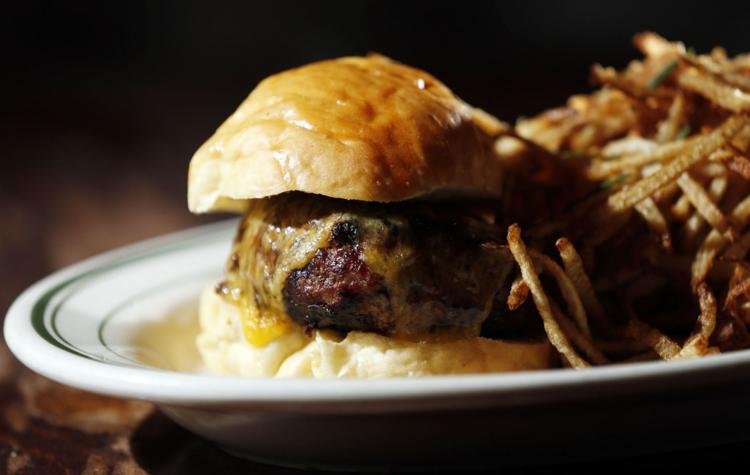 Ted's Cafe Escondido Cafe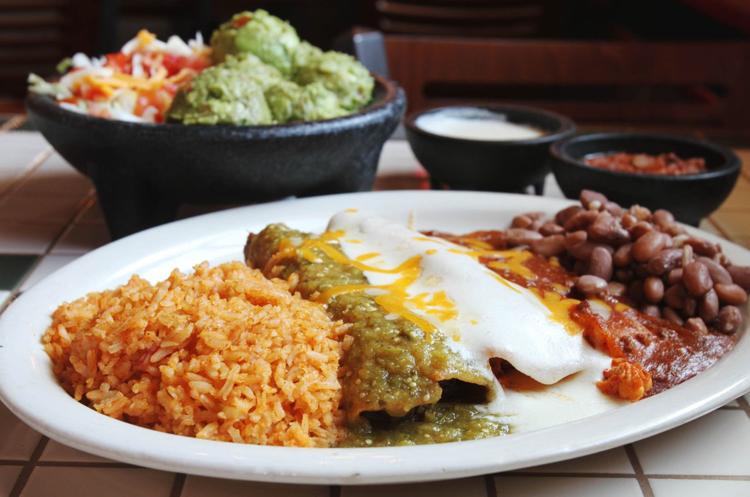 Texas Roadhouse
Thai Village Cuisine
Ti Amo Ristorante Italiano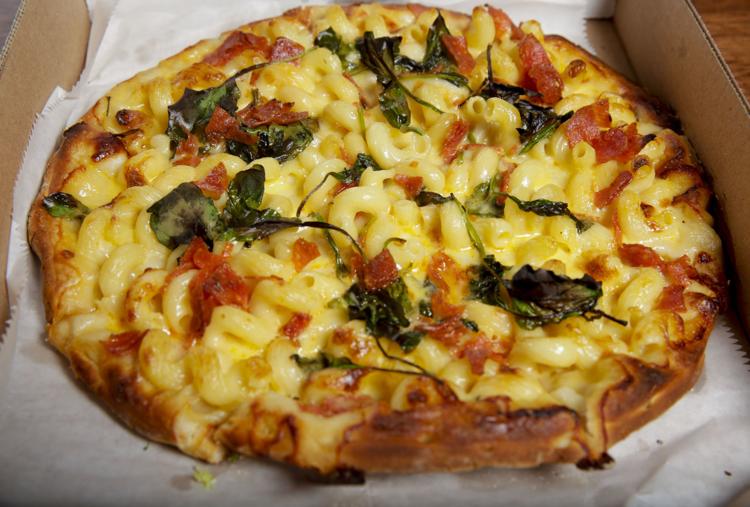 Tokyo Garden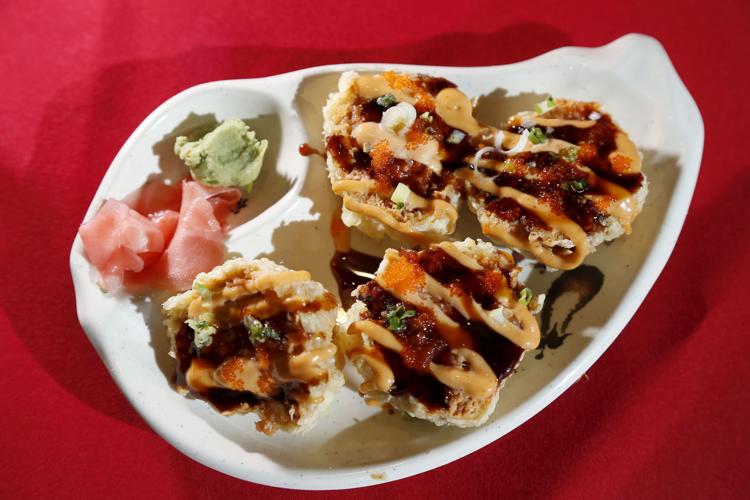 Topeca Coffee Shop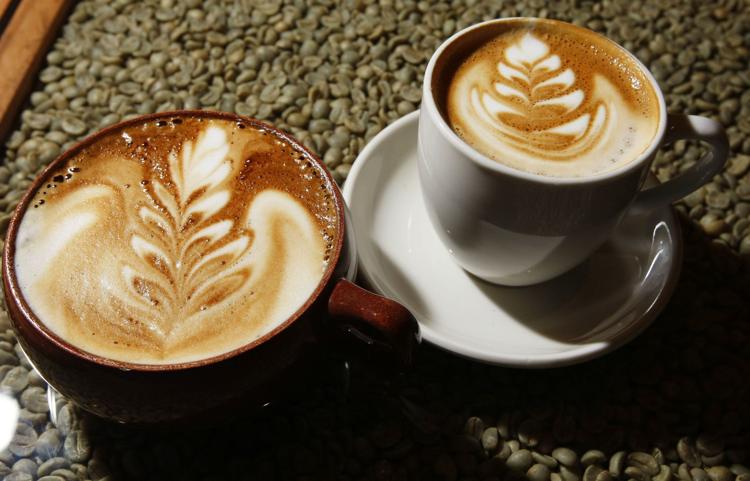 Torchy's Tacos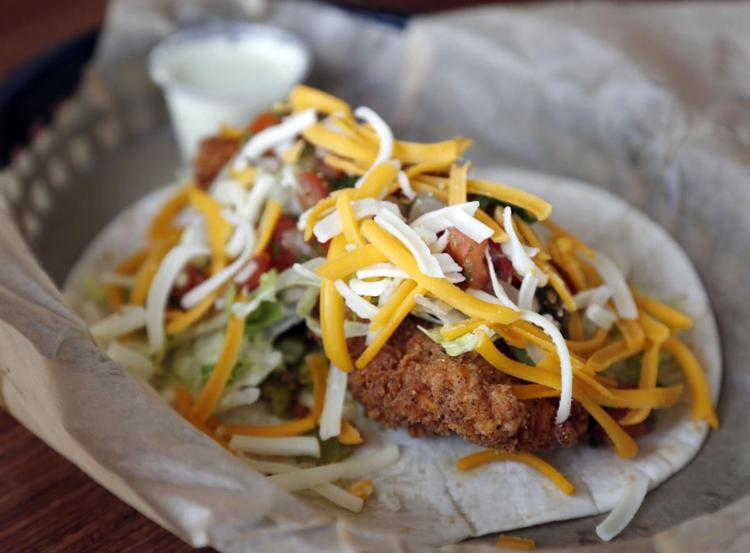 The Tropical Restaurant and Bar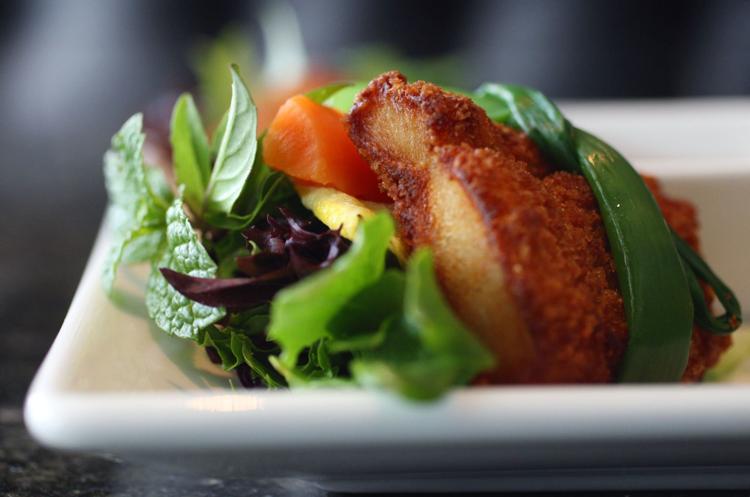 Triangle Coffee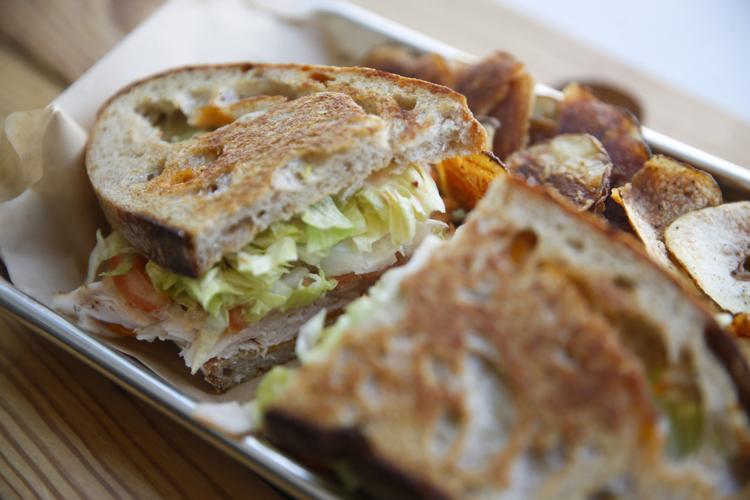 Tucci's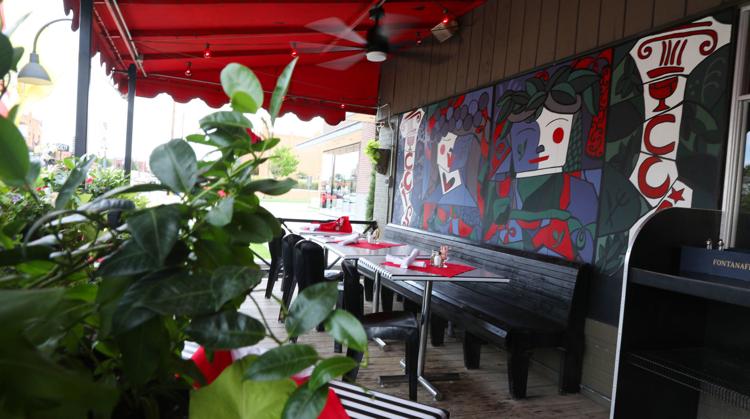 Ty's Hamburgers and Chili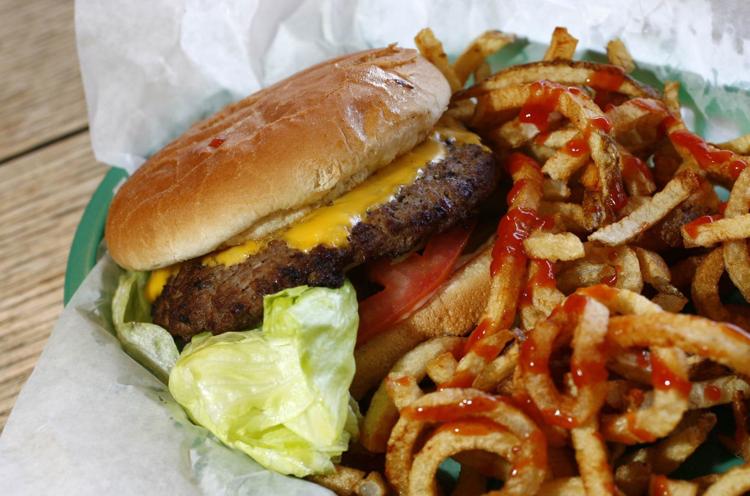 Villa Ravenna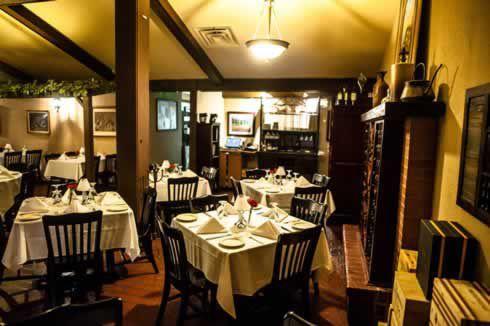 Waffle That!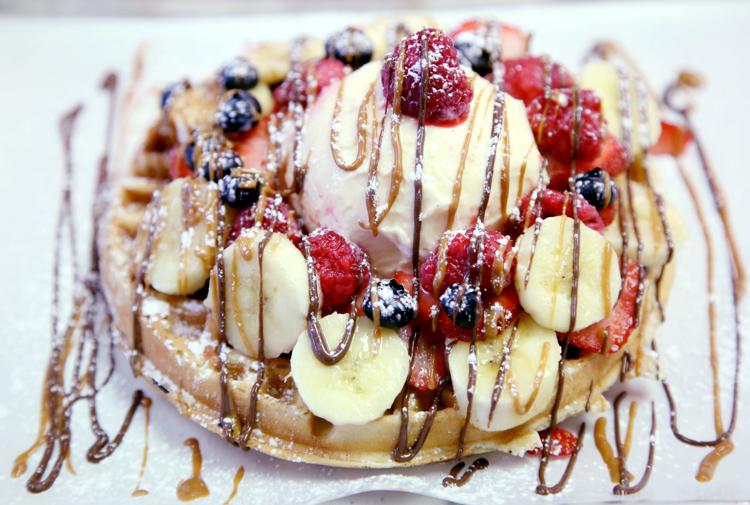 Wanda J's Next Generation Restaurant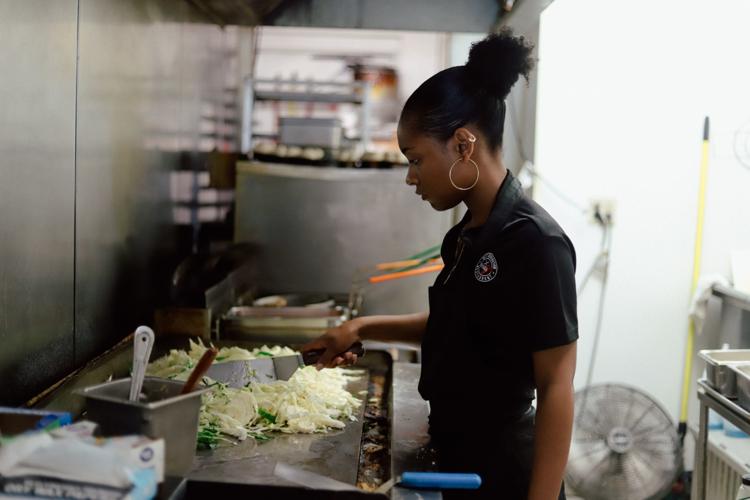 White Lion Pub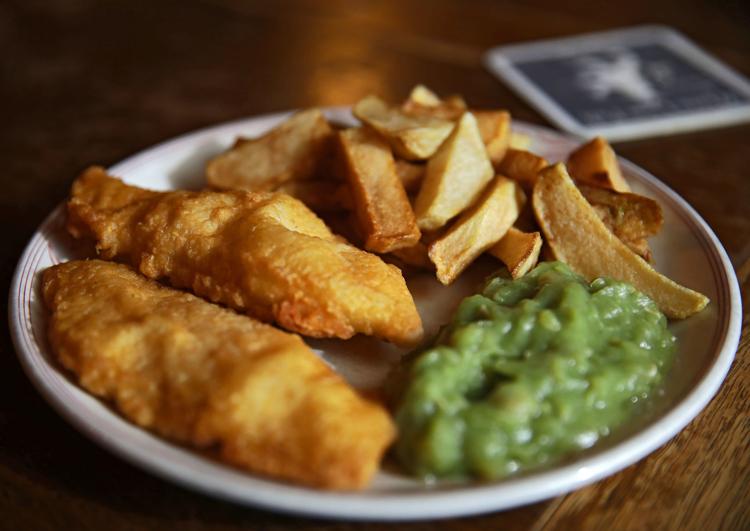 White River Fish Market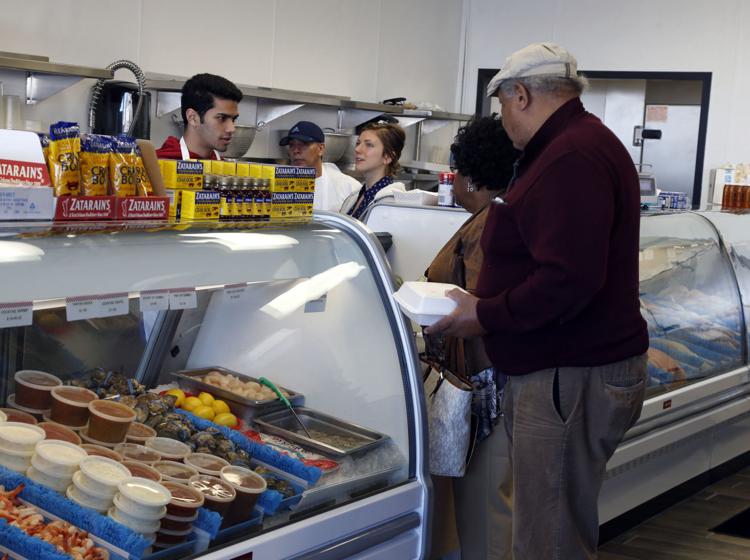 Yokozuna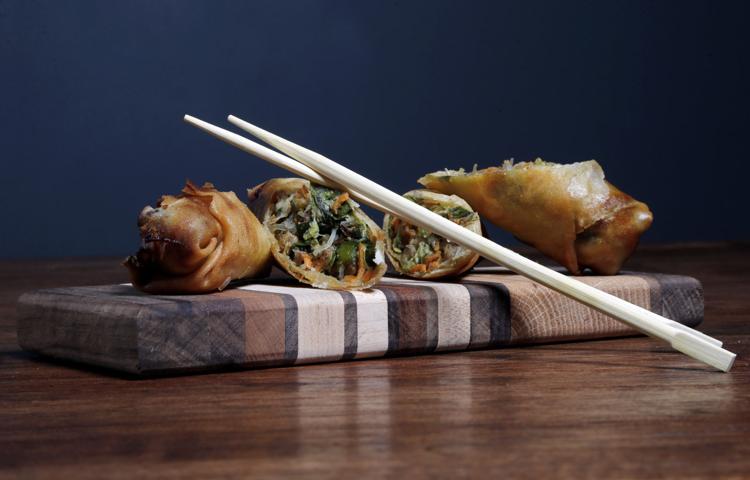 Complete coverage of COVID-19