How important was "Star Trek II: The Wrath of Khan" to the creation of additional Trek stories?
William Shatner explained how the movie fit into the lexicon — or is it lexi-Khan? — during a Thursday night appearance in Tulsa.
Shatner, who of course played Captain James T. Kirk in the original "Star Trek" TV series and in a string of movies that followed, is touring the country with screenings of "Star Trek II: The Wrath of Khan." The Brady Theater (it's being rebranded as the Tulsa Theater) was the site of the most recent tour stop and, after the movie was shown, Shatner walked on stage and told stories/answered questions for more than an hour.
Shatner boldly went a lot of places when interacting with the audience. Folks heard him talk about a gnat he refused to kill and a dead rabbit (it wasn't his dog's fault, really) and cells that are replaced every seven years and a Donny Osmond car crash and this: Why does a lizard flick his tongue out?
All of the above tied into bigger topics somehow, but the primary subject was Trek and, specifically, the movie that perhaps some watched Thursday night for the first time since 1982.
First and foremost, the movie holds up well.
It hurt a little bit to watch Ricardo's Montalban's Khan (a worthy adversary for Kirk who first appeared in the "Space Seed" episode of the TV series) gut the Enterprise with phasers. It hurt more to watch Spock sacrifice himself to save the crew, but, hey, it was logical because the needs of the many outweigh the needs of the few, or the one.
Shatner and Leonard Nimoy are fantastic during Spock's death scene — and Shatner surely generated moist eyeballs when speaking, and nearly choking up with emotion, at the memorial service for his friend.
Said Kirk: "Of all the souls I have encountered in my travels, his was the most human." If Spock had been alive at the time (he is revived in the next movie) he might have taken the "human" thing as an insult.
Trek experts may spot a big continuity glitch in the film. When Khan encounters Chekov, he says he never forgets a face and he recalls Chekov's name. Oops. Walter Koenig wasn't yet a cast member when "Space Speed" was filmed in season one of the series.
But let's not nitpick. Let's be thankful for a movie that allowed Trek mythology to branch out with new movies and spin-off TV series.
Shatner elaborated during his opening statement. Talking about the birth of the Trek movie franchise, he told a story about how "Star Wars" made a bunch of money and Paramount wanted to make some sci-fi money, too.
Hey, we've got this "Star Trek" property that has been dormant since the TV series was cancelled. Let's dust it off and see what happens.
"Star Trek: The Motion Picture" was a downer in 1979. Shatner said the head of Paramount came home and told his wife "That's it. No more Star Treks." And the wife responded: "Are you crazy? I love Star Trek. You've got to do more."
The sequel pushed all the right buttons with moviegoers. The theater crowd applauded at the end of Thursday's screening.
"Out of this movie, because this movie was so successful when it was released, it begat all the other Star Treks that have continued to this day," Shatner said.
Shatner injected humor into a question and answer session that followed. Asked whether playing Kirk or Denny Crane (his "Boston Legal" character) was more fun, he said, "Denny Crane never got to kiss the girl in green paint." A serious and introspective answer followed before he wrapped up the subject by saying "T.J. Hooker."
Asked for the identity of his favorite Trek co-star, Shatner mentioned that he wrote a book about Nimoy. Shatner segued into a story about how cast members of TV shows sort of go their separate ways after working together because it's on to the next job. But Shatner and Nimoy stayed in contact because they were reunited on the convention circuit. Shatner said Nimoy became the brother he never had.
Before wrapping up the subject, Shatner said DeForest Kelley was "the essence of a southern gentleman" and a "beautiful man." But the man who played Dr. McCoy may give you the silent treatment for a period of time if you, for instance, prank him by stealing his bagel out of a toaster.
Shatner appeared in "The Twilight Zone" before Trek. He fielded an interesting question about whether Gene Roddenberry or Rod Serling was weirder in a genius type of way. Shatner concluded that you don't have to be a genius to be creative.
The session ended with Shatner sharing a story about how he put on his Trek uniform before driving to a shooting location in the wee hours. He likes to drive fast and got pulled over by a law enforcement officer.
Shatner was driving over 100 mph so he thought he was bound for jail. He used this alibi when dealing with the officer: "I've got to get to my spaceship, all right?"
The encounter ended with the officer giving Shatner a vulcan salute and saying "live long and prosper."
Gallery: William Shatner speaks after screening of Star Trek II The Wrath of Kahn at the Brady Theater
William Shatner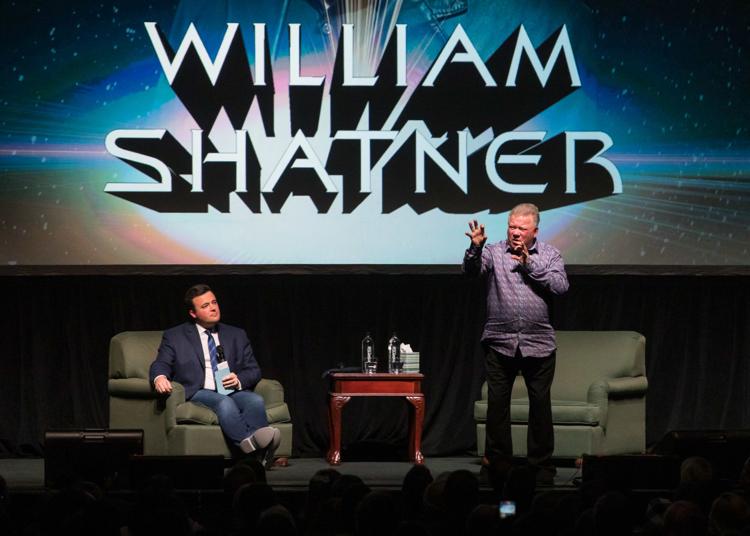 William Shatner
William Shatner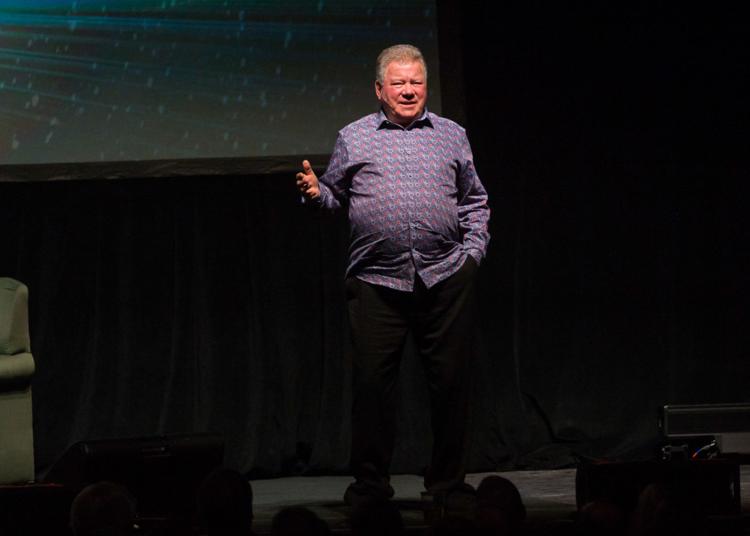 William Shatner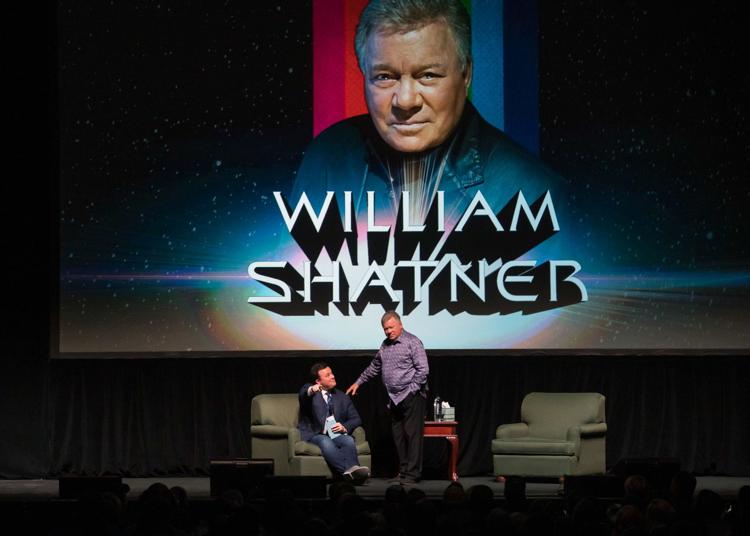 William Shatner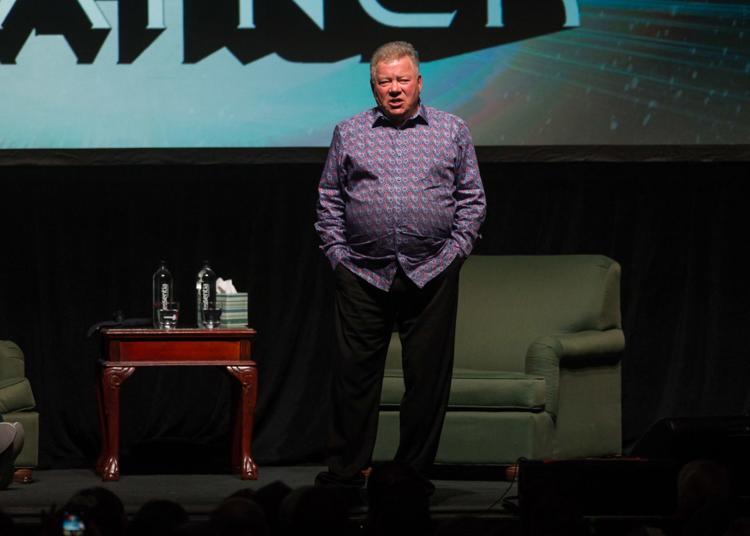 William Shatner
William Shatner
William Shatner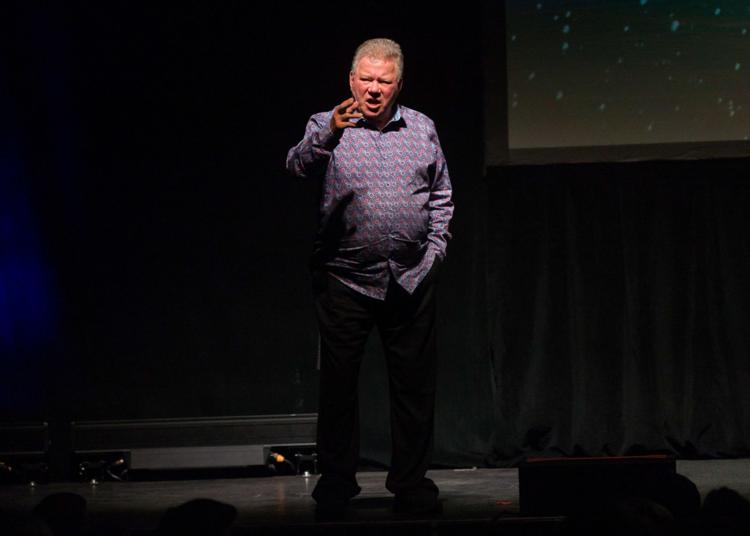 William Shatner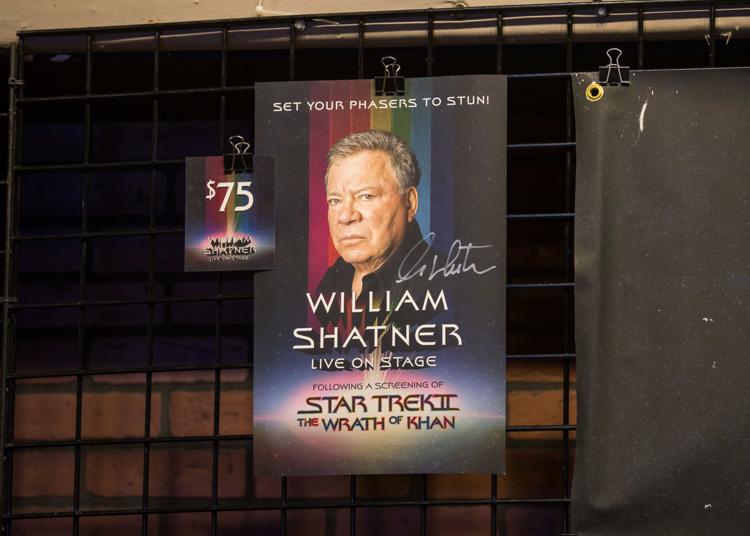 William Shatner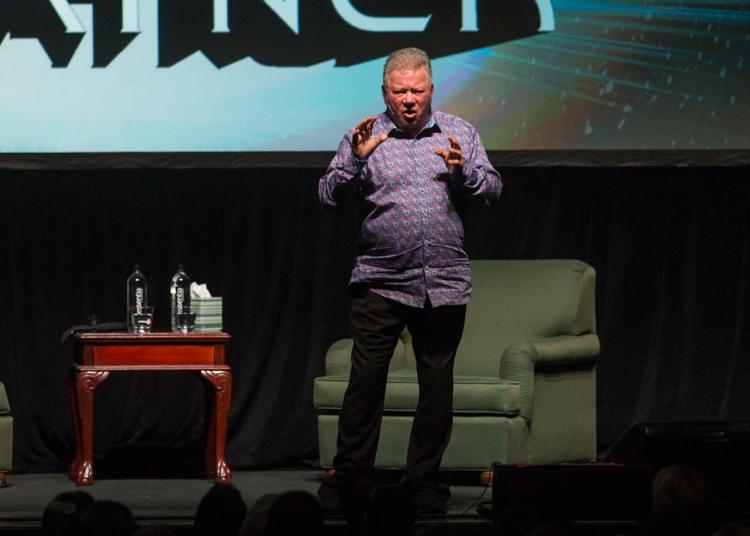 William Shatner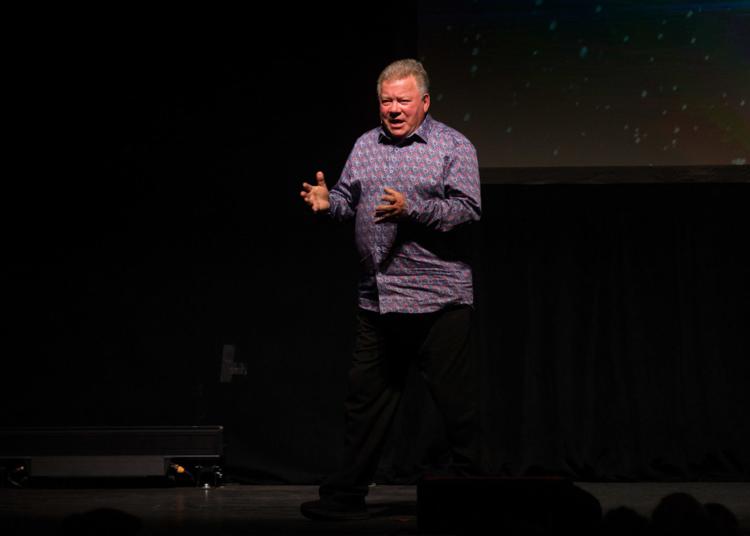 William Shatner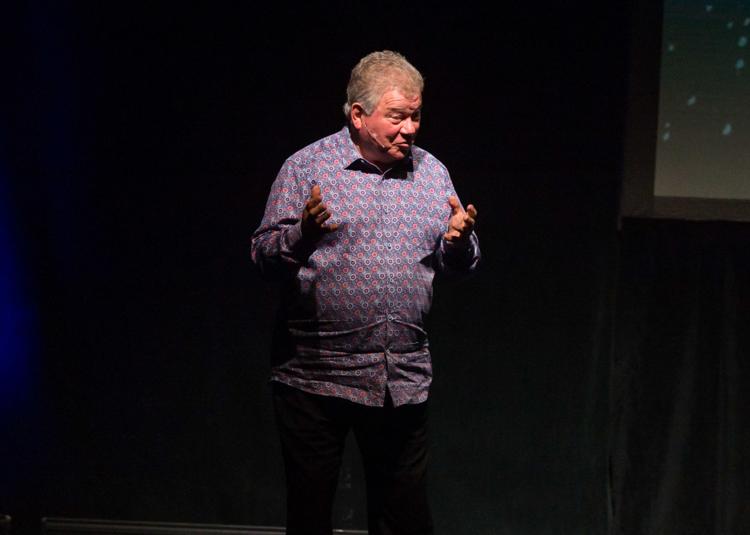 William Shatner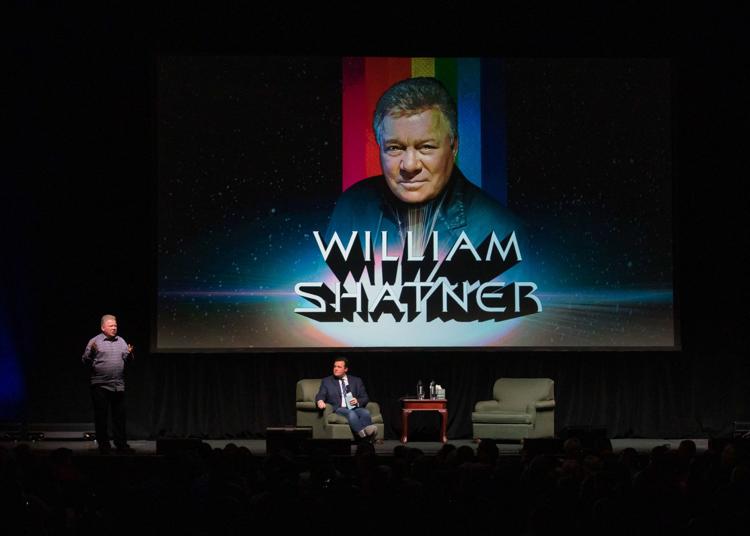 William Shatner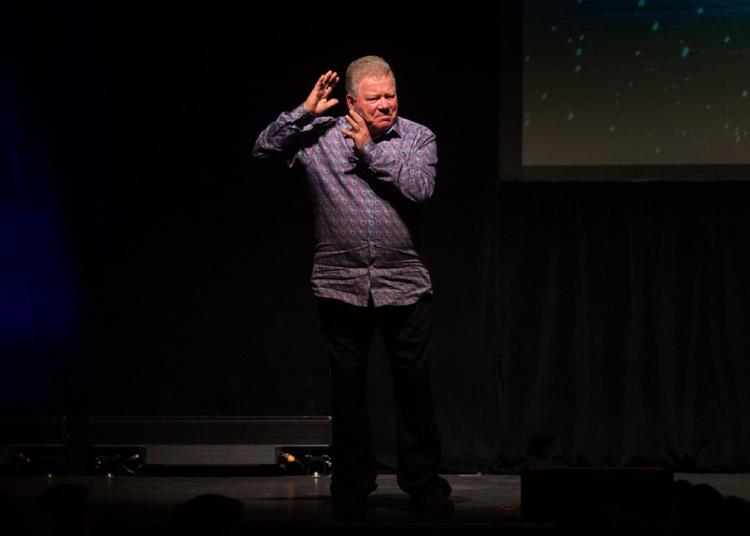 William Shatner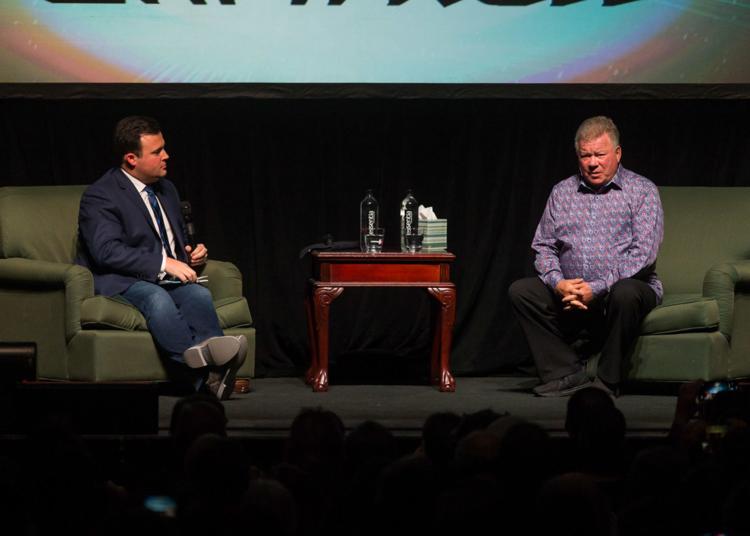 William Shatner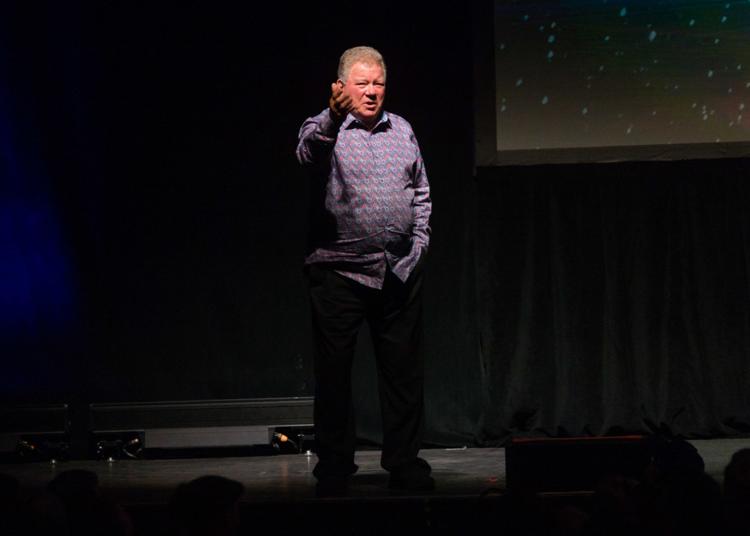 William Shatner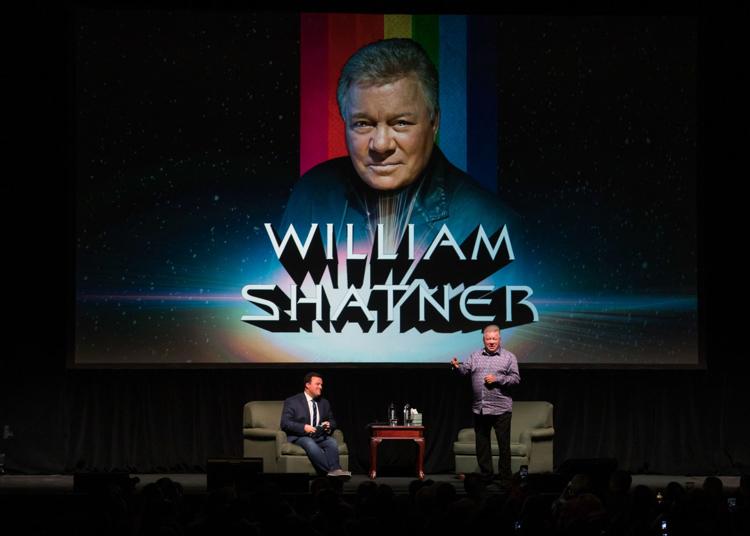 Journalism worth your time and money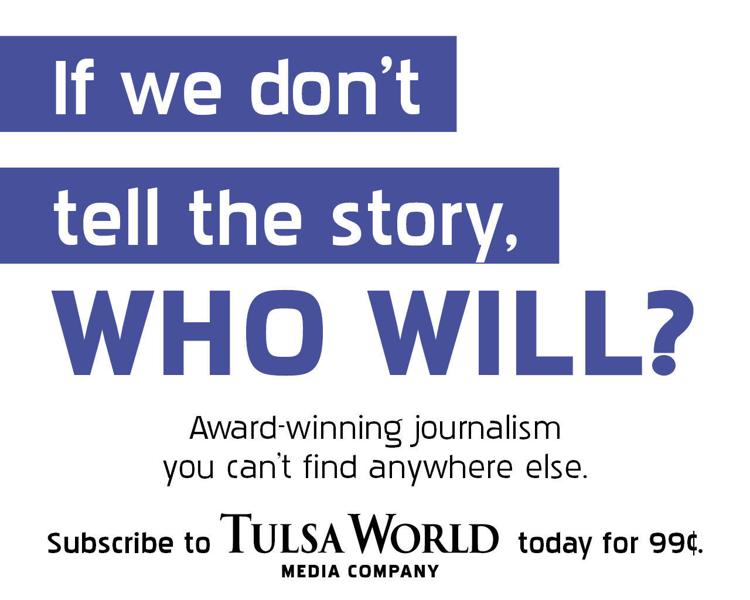 ---