We've waited years for Cinco de Mayo to fall on a Tuesday, and this year, it does. But hello, coronavirus! Therefore, most of us will be enjoying the ultimate in Taco Tuesdays safe at home.
If, like me, you stocked up on rice in preparation for quarantine, take this opportunity to use it up by making a meal or two, as well as dessert and a fruity beverage, with whatever rice you purchased.
Paired with to-go tacos and margaritas from your favorite Mexican joint, this Cinco de Mayo will prove to be festive and delicious.
Mexican Chicken and Rice Soup
This soup comes together in minutes, with a great assortment of pantry ingredients. To save a step and a bit of time, use leftover rotisserie chicken.
skinless chicken thighs or breasts
1 cup white or brown rice
1 (14.5-ounce) can diced tomatoes
1 can corn, drained (or a cup or so of frozen corn, thawed)
1 can black or pinto beans, drained and rinsed
2 teaspoons dried oregano
¼ cup fresh-squeezed lime juice, plus lime wedges for serving
Kosher salt and freshly ground black pepper
Shredded Monterey Jack cheese, sour cream, sliced avocado and chopped cilantro, for serving
1. In medium pot, bring broth, salsa, chicken, rice, tomatoes, corn, beans, cumin, chili powder, oregano, garlic powder and onion powder to a boil.
2. Reduce to a gentle simmer and cook until chicken and rice are cooked through, 20 to 25 minutes. Remove chicken from the pot, shred and return to the soup.
3. Stir in lime juice and season with salt and pepper. Divide among bowls and serve, topped with cheese, sour cream, avocado and cilantro. Serve with lime wedges.
You must use cold, leftover rice for this dish. A fresh batch of warm (or even lukewarm) rice will not fry well when it hits the hot pan and will result in soggy clumps. Make a double batch of rice for dinner and save half for a day or two to make this. Gather and prep all ingredients before you start cooking, for this recipe progresses rather quickly.
3 tablespoons unsalted butter, divided
Kosher salt and freshly ground black pepper
½ medium yellow onion, diced
1 poblano or green bell pepper, seeded and diced
½–1 pound ground chorizo, beef, chicken or turkey
1 tablespoon chili powder
1½ teaspoons ground cumin
1 teaspoon smoked paprika
3 cups cooked rice (brown or white)
3 green onions, thinly sliced
Chopped cilantro, shredded cheese, diced avocado, sour cream and/or crushed tortilla chips, for serving
1. Heat 1 tablespoon butter in a large nonstick skillet to medium-low heat. Season eggs with ½ teaspoon salt and ¼ teaspoon black pepper. Add the eggs to the pan and cook, stirring constantly with a spatula, until scrambled. Transfer the eggs to a plate and set aside.
2. Heat another 1 tablespoon butter in the same skillet over medium heat. Add the onion and peppers and cook until starting to soften, 3 to 4 minutes. Add the chorizo and cook, breaking up the sausage into small pieces with a wooden spoon, until browned, 6 to 7 minutes. Stir in the garlic, chili powder, cumin and smoked paprika and season well with salt and pepper.
3. Add the remaining tablespoon butter, tossing to coat the mixture. Stir in the cooked rice and cook, stirring often, until heated through and slightly crisp in spots. Stir in scrambled eggs and green onion and season with salt and black pepper. Serve, with toppings as desired.
Cinnamon Rice Pudding (Arroz con leche)
There's nothing like the creamy, sweet comfort of homemade rice pudding. The brown sugar in this recipe lends a caramel-like sweetness, while cinnamon and rum-soaked raisins add warmth and depth.
1 tablespoon dark rum, or hot water
2½ cups half-and-half, divided
½ cup packed light brown sugar
1 egg yolk, lightly beaten
¾ teaspoon vanilla extract
Ground cinnamon or raw sugar, for garnish
1. In a bowl, combine raisins and rum (or hot water); let soak for 30 minutes.
2. Combine rice, salt and ¾ cup water in a 2-quart heavy-bottomed saucepan over medium-high heat. Bring to a boil; stir, reduce heat to medium-low and simmer gently, partially covered, until the water is absorbed, 6 to 8 minutes.
3. Stir in 2 cups half-and-half, brown sugar and cinnamon sticks and bring just to a boil. Reduce heat to a gentle simmer and cook, stirring often, until rice is tender, 20–25 minutes. Slowly stir in egg yolk; cook for 1 minute.
4. Remove pan from heat; add raisins with rum, remaining half-and-half and vanilla; let sit for 10 minutes. Spoon pudding into serving glasses; sprinkle with ground cinnamon or raw sugar.
Horchata (pronounced or-CHAH-tah) is a popular Mexican drink that is often described as a sweet rice milk beverage. Horchata is made out of rice, milk, vanilla and cinnamon and is served in many Mexican restaurants. This version makes good use of in-season strawberries, but use whatever fruit you love, such as mango or watermelon.
1½ cups white rice, uncooked
1 teaspoon ground cinnamon
1 pound strawberries, fresh or frozen
1 cup sweetened condensed milk
1½ cups milk or nondairy milk
Fresh strawberries, for garnish
1. In a large bowl, combine the rice, 3 cups of water and cinnamon. Let sit for at least 30 minutes, but preferably overnight, to hydrate and soften.
2. Add the rice, along with the soaking water, to a blender. Blend on high speed until completely pulverized and mixture is smooth. This may take several minutes depending on the strength of your blender.
3. Using a strainer, pour the rice water into a 3-quart pitcher and discard any pulp in the strainer.
4. Rinse the blender and add the strawberries, sweetened condensed milk, milk and 2 cups of water. Blend until smooth. Pour strawberry puree into the rice water and stir to combine.
5. Garnish with fresh sliced strawberries and pour into glasses filled with ice.
---
Find out which restaurants are open, offering curbside service, delivery and more
***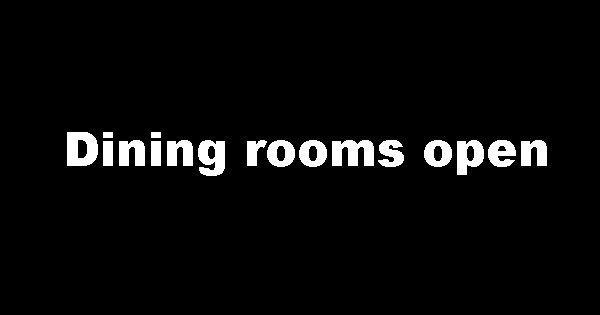 3 Tequilas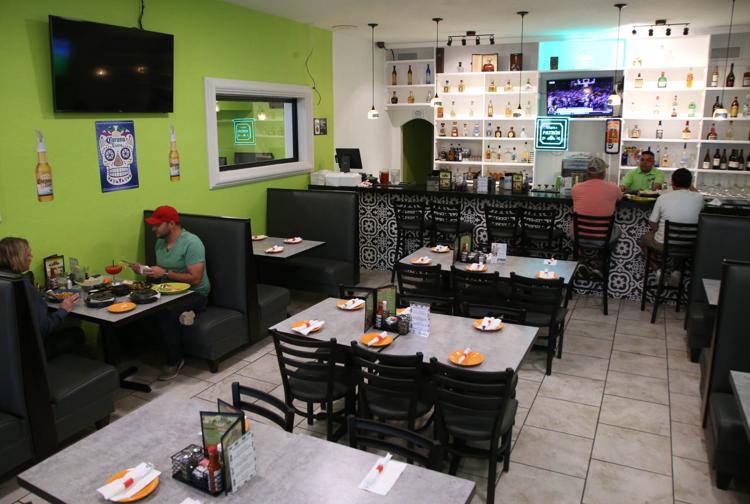 50's Diner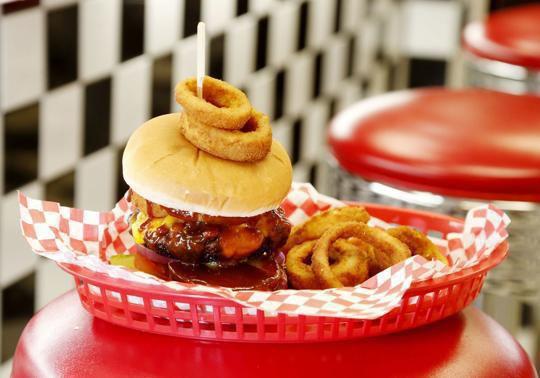 Billy Sims BBQ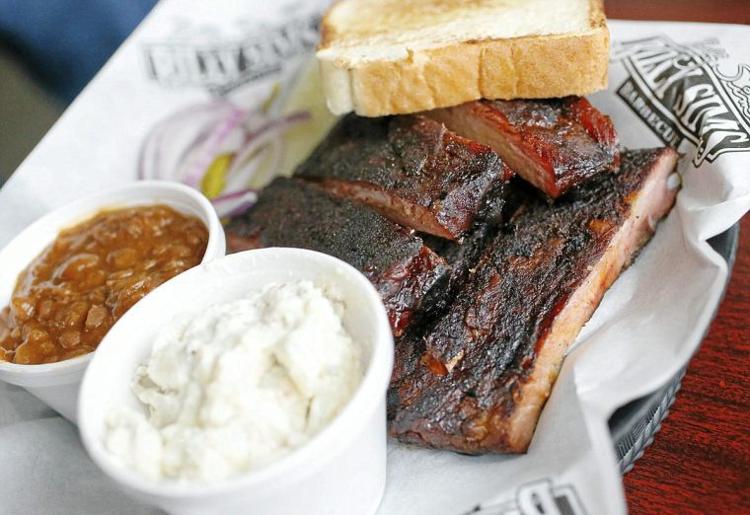 The Bistro at Seville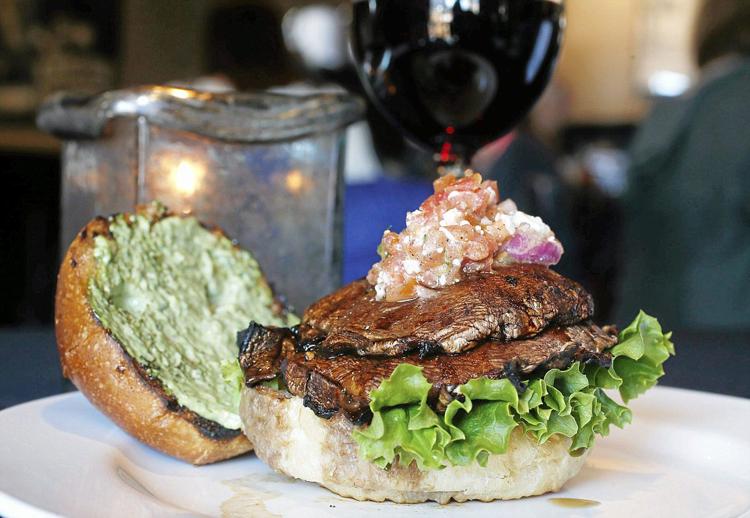 Bluestone Steak House & Seafood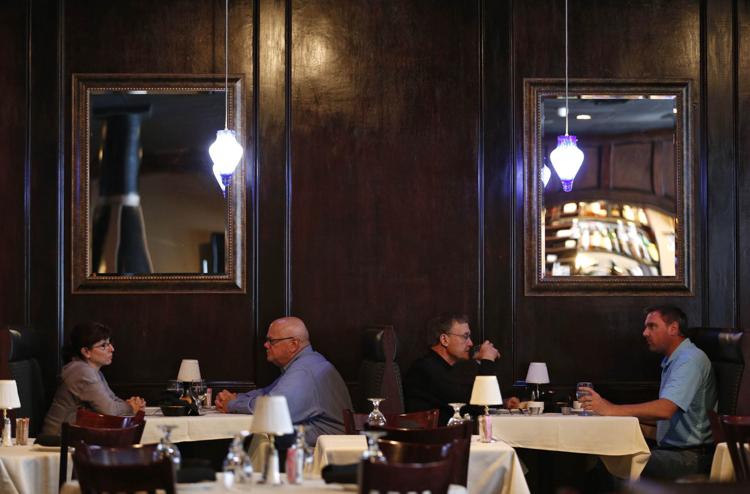 Brookside Diner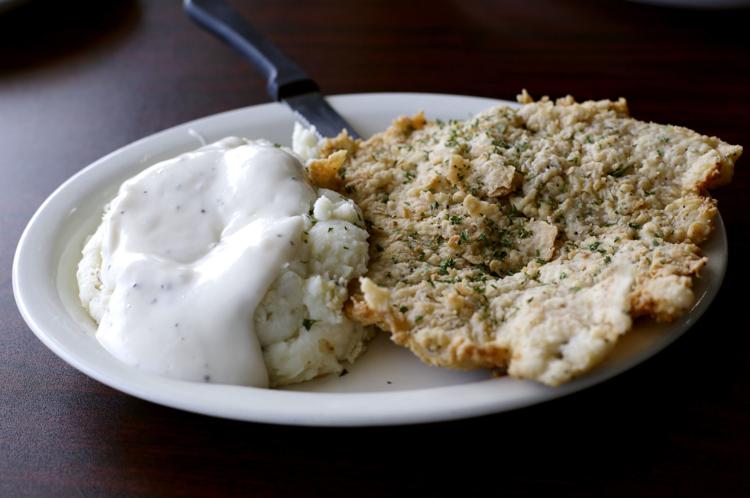 Bros. Houligan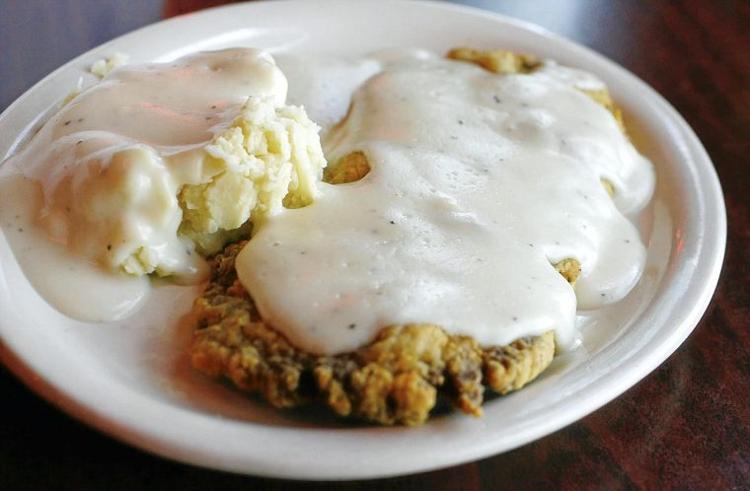 Camille's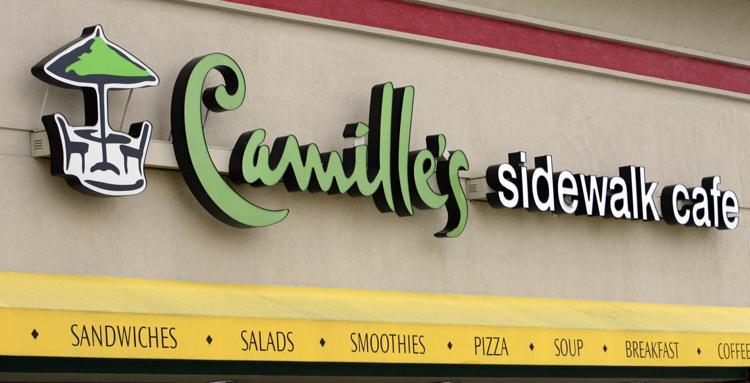 Charleston's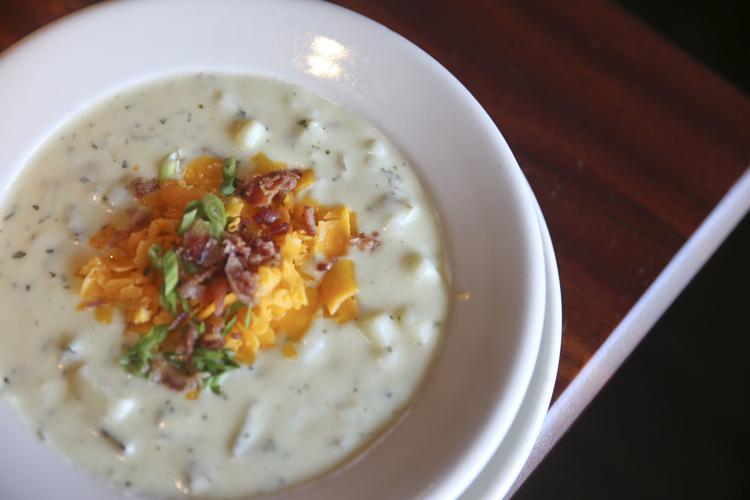 Chimi's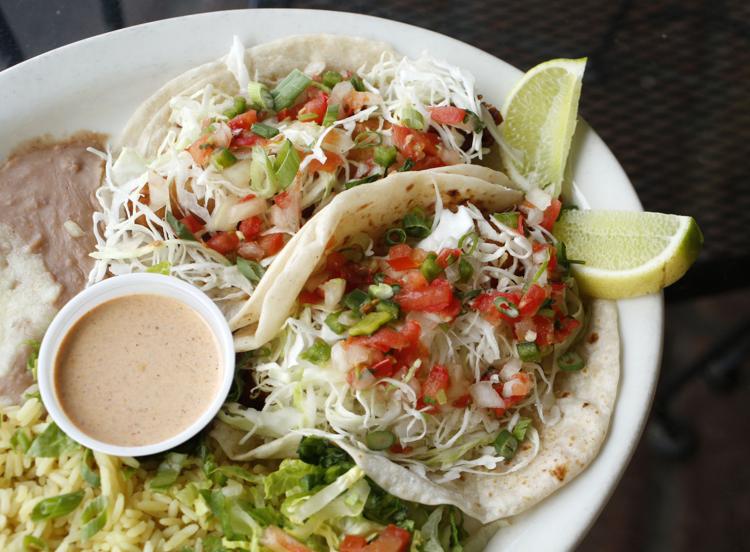 El Viejos Mexican Grill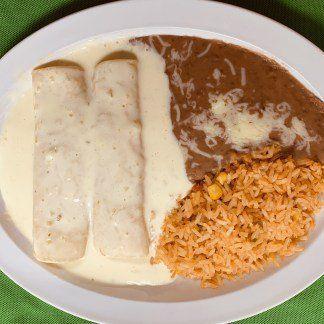 Fiesta Mambo and Casa De Reyes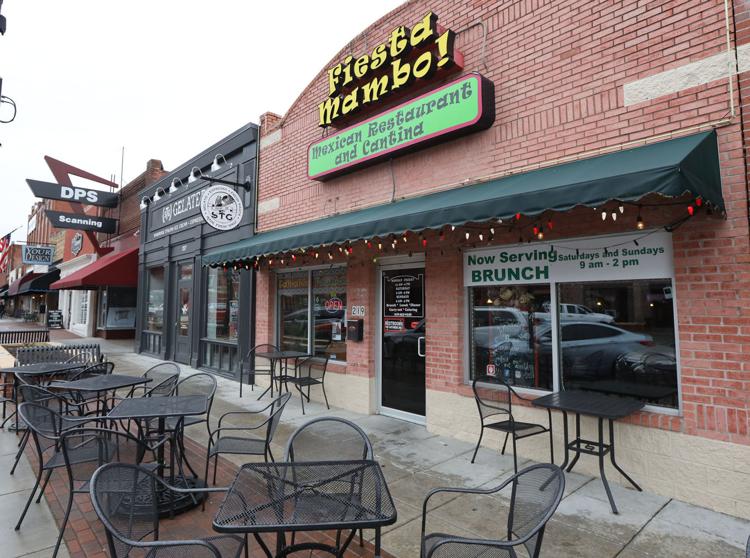 Fleming's Prime Steakhouse & Wine Bar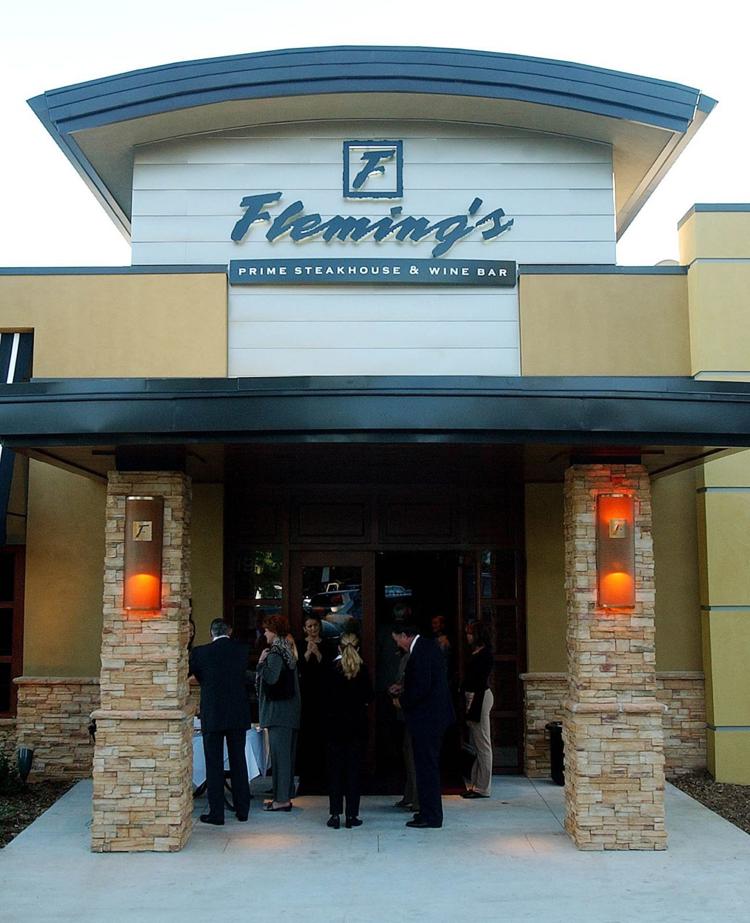 Flying Burger & Seafood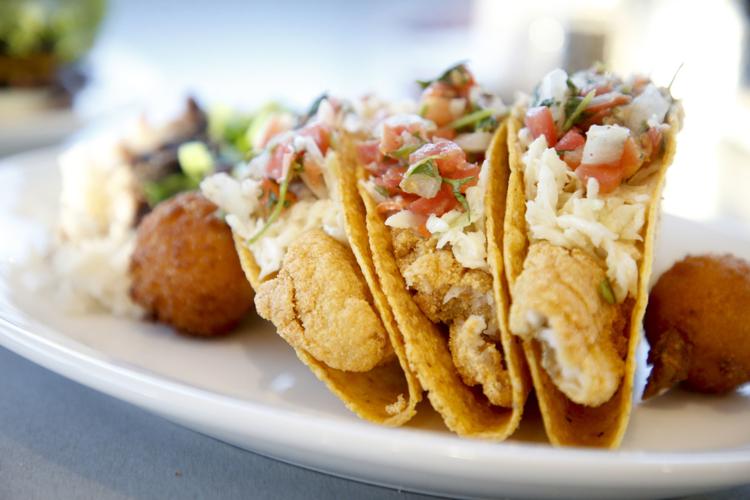 Forest Ridge Golf Course Rockin' R Ranch House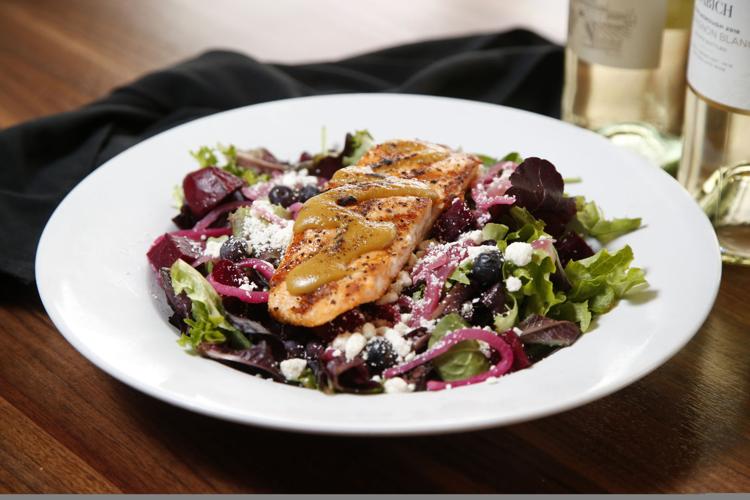 Fox and Hound Pub & Grill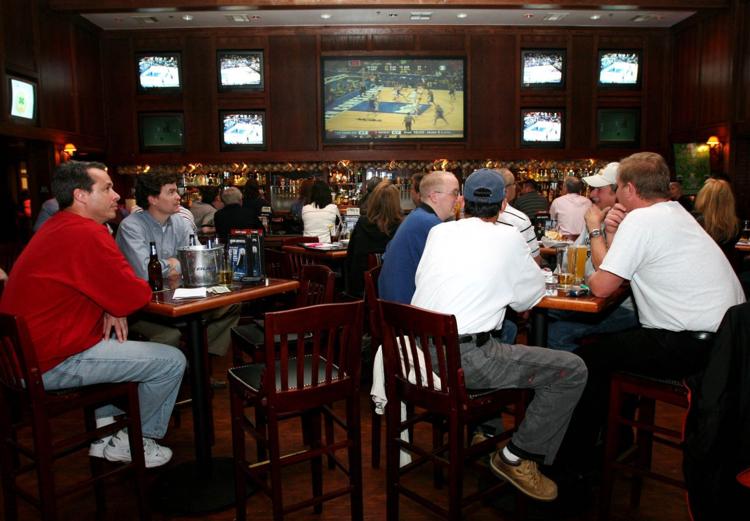 Freddie's BBQ & Steak House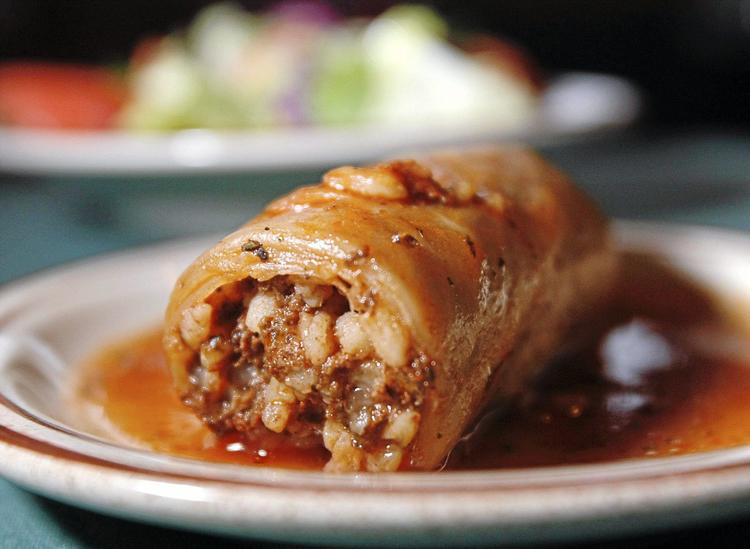 Jinya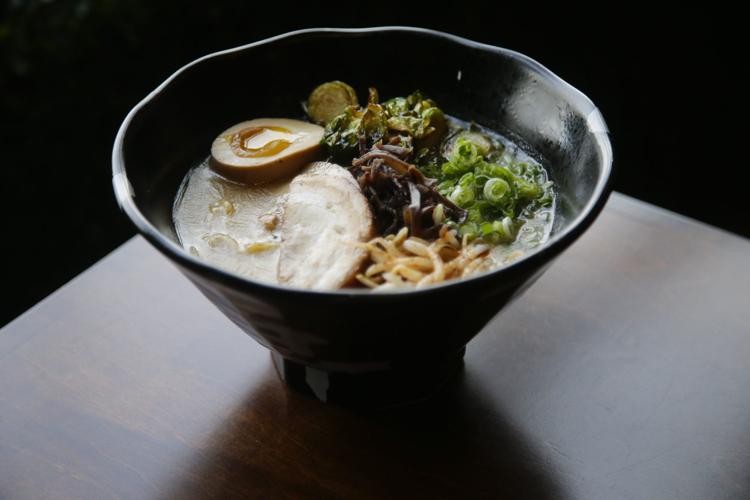 Los Cabos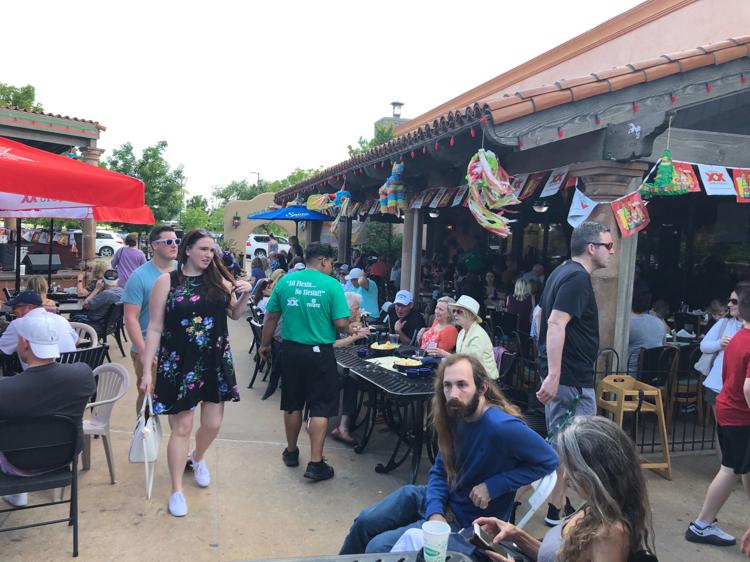 Mahogany Prime Steakhouse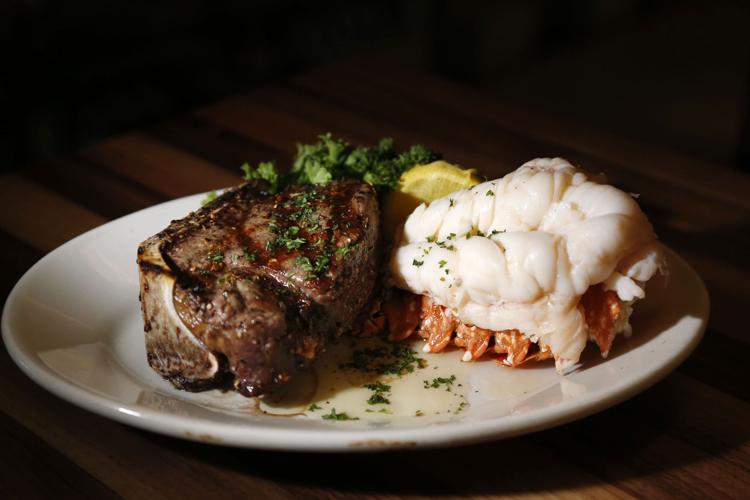 McGill's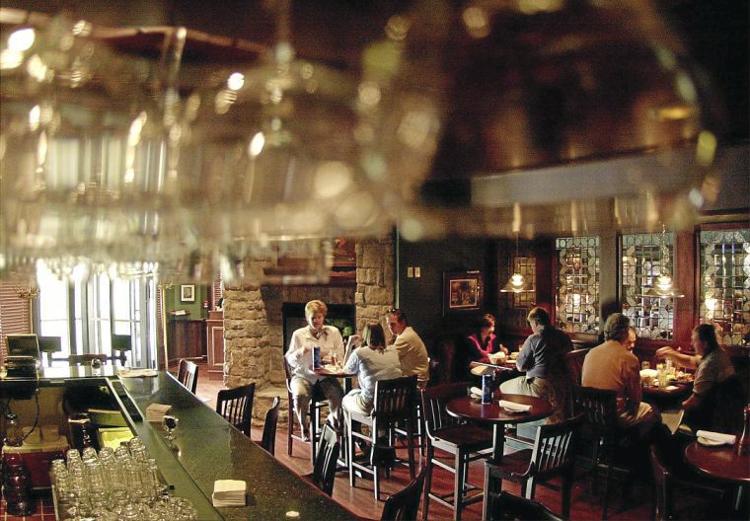 Melting Pot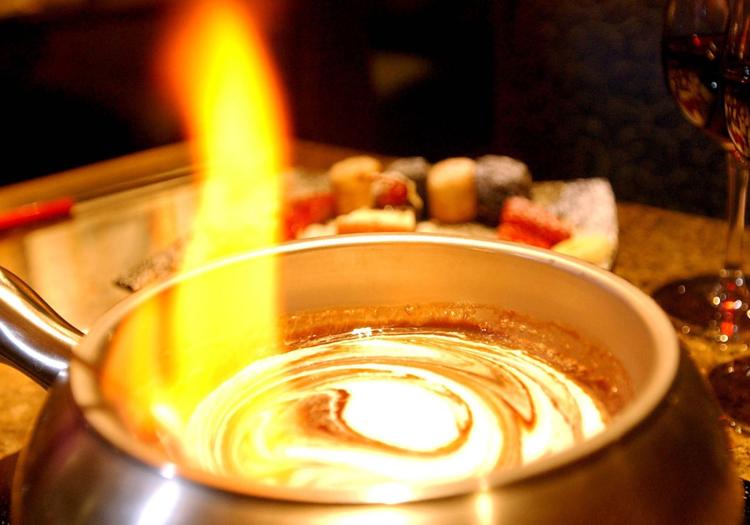 Michael V's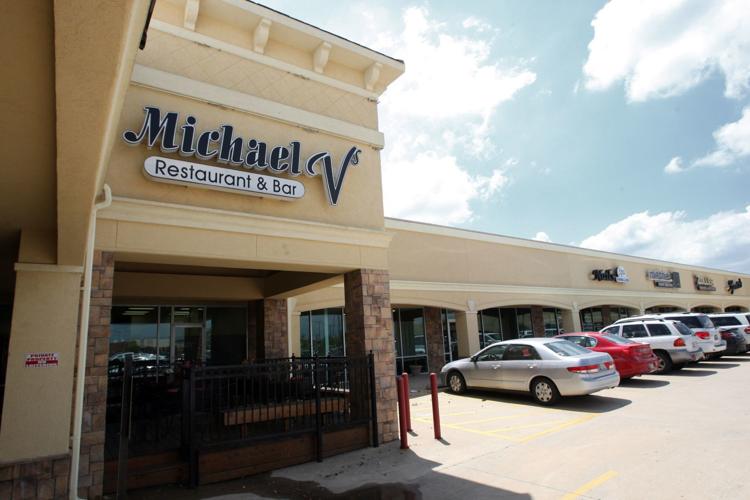 P.F. Chang's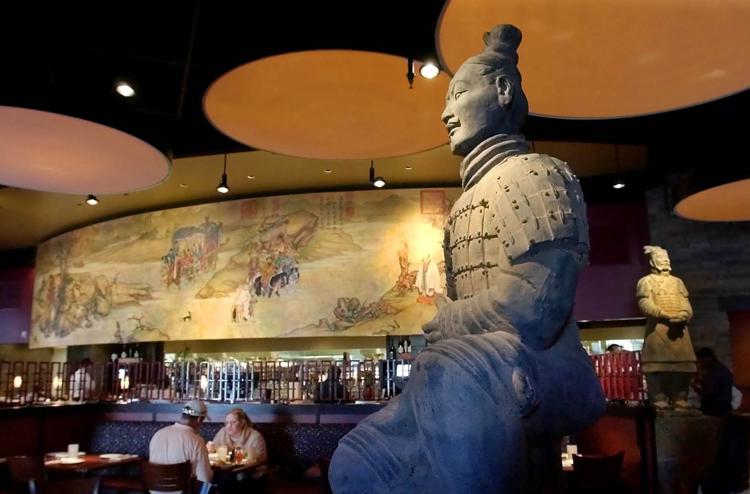 Polo Grill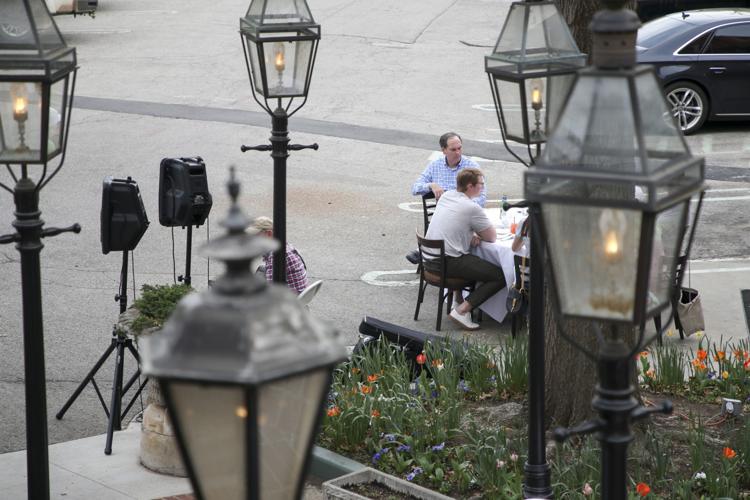 Rex's Chicken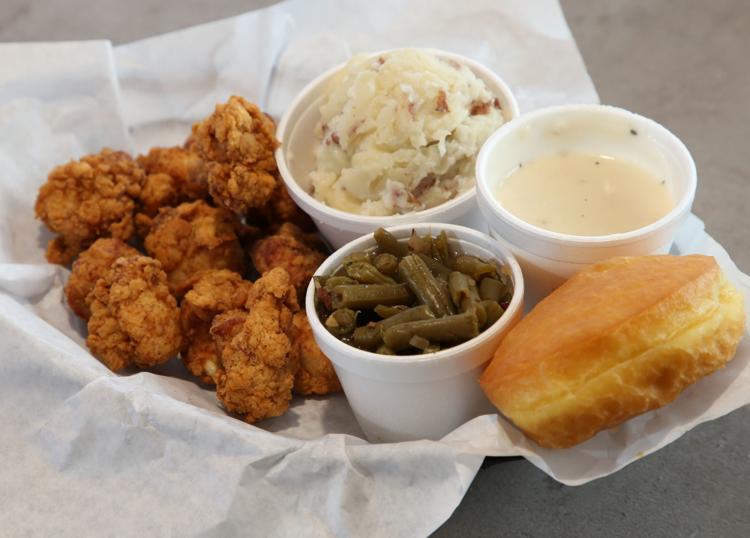 Rib Crib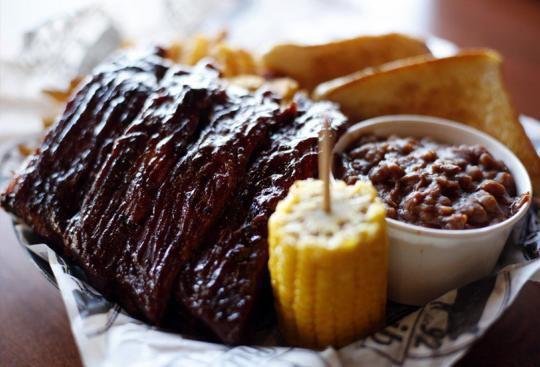 Smitty's Garage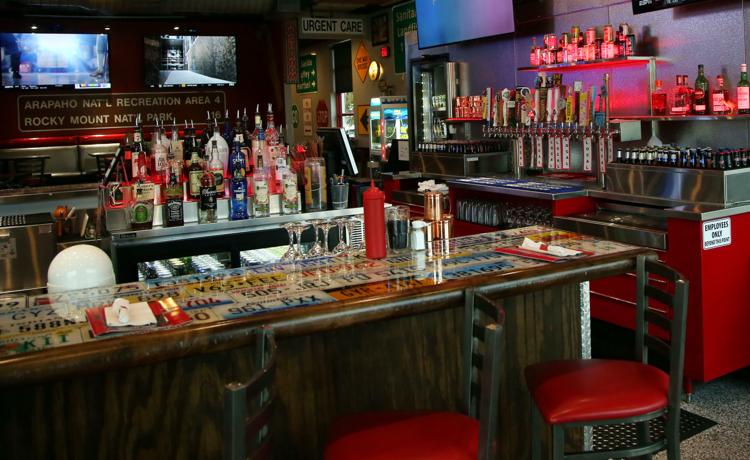 Society Burger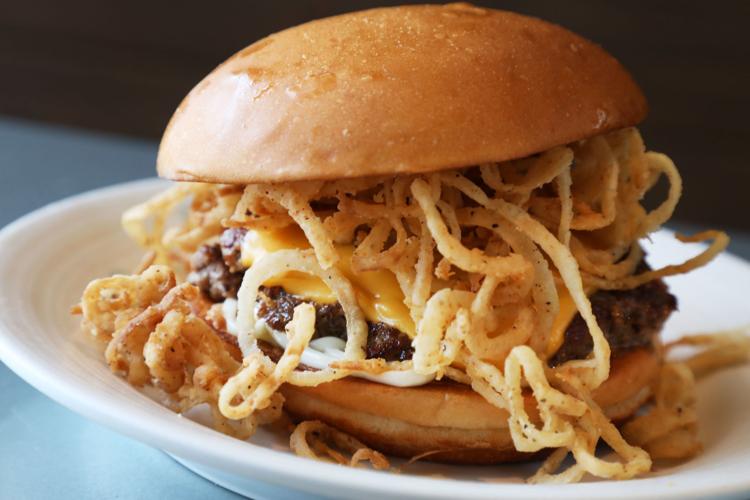 Texas de Brazil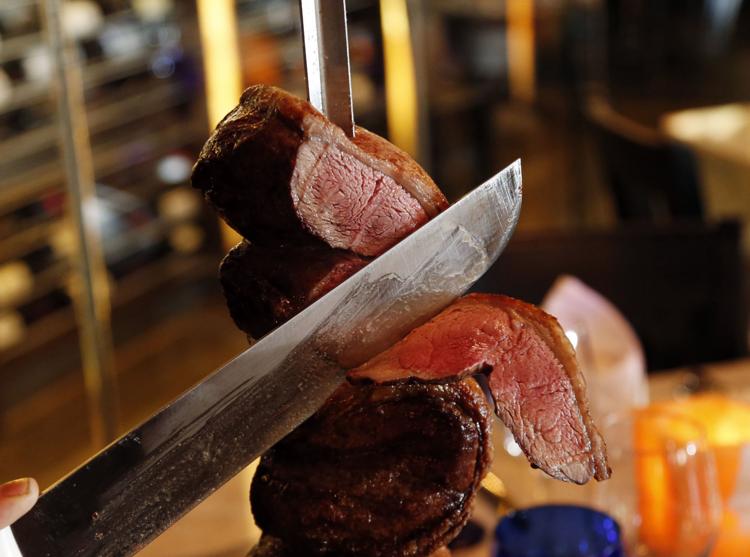 Treys and Cardinal Club
Tokyo Garden
Waterfront Grill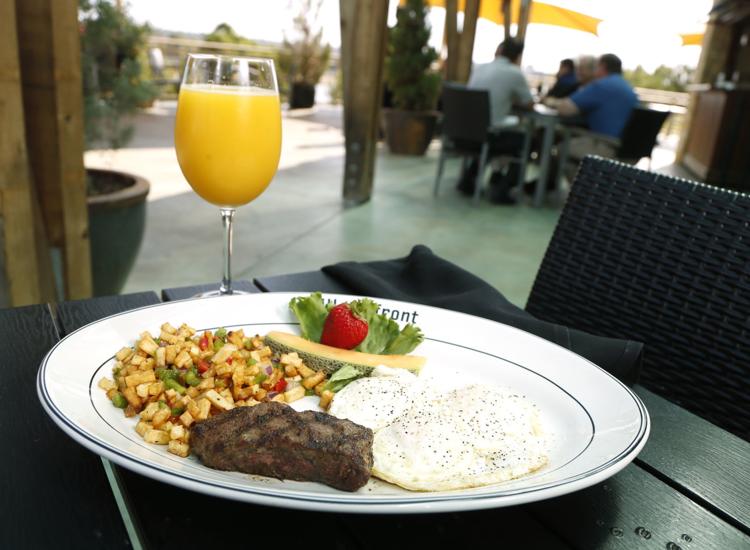 ***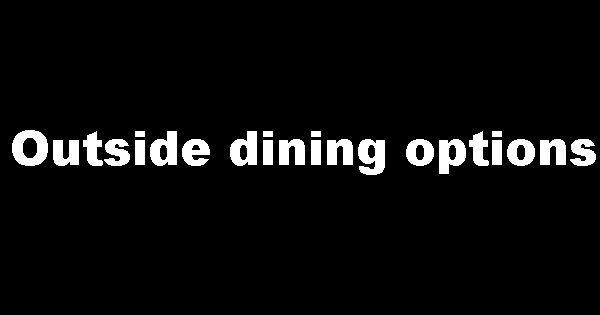 918 Coffee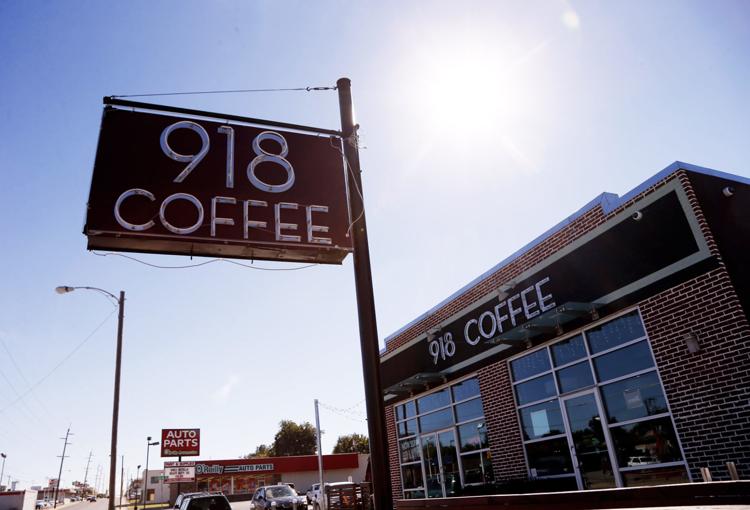 McNellie's Pub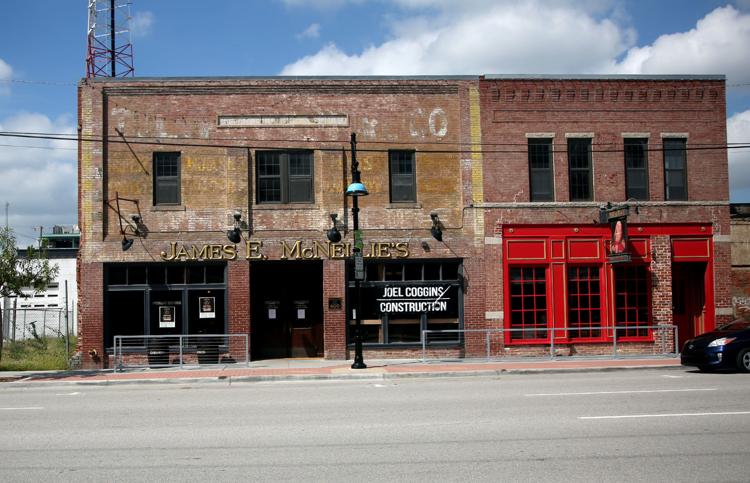 ***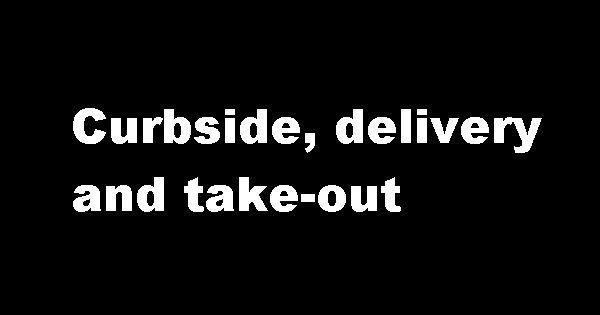 Abuelo's
ah-Sigh-e
Albert G's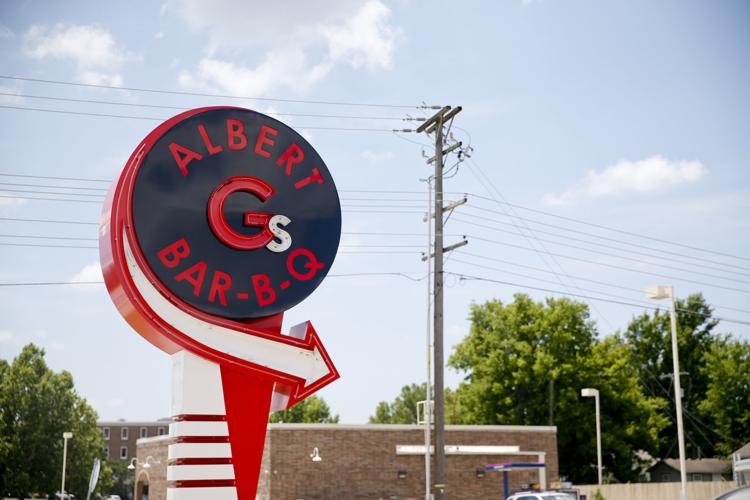 Amelia's Woodfire Cuisine/Amelia's Brasserie and Market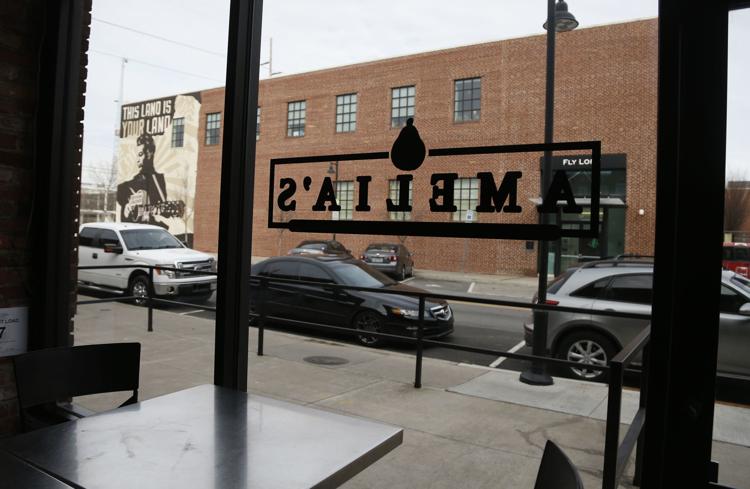 Andolini's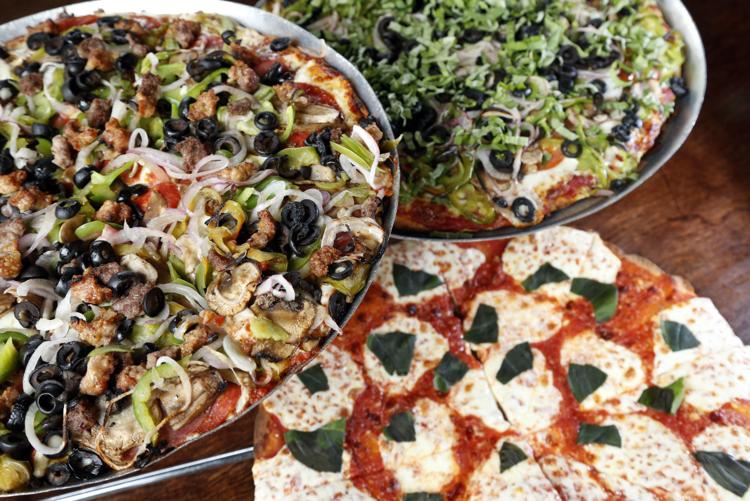 Antoinette Baking Co.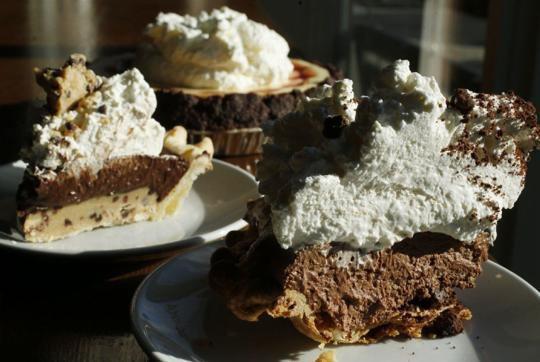 Arby's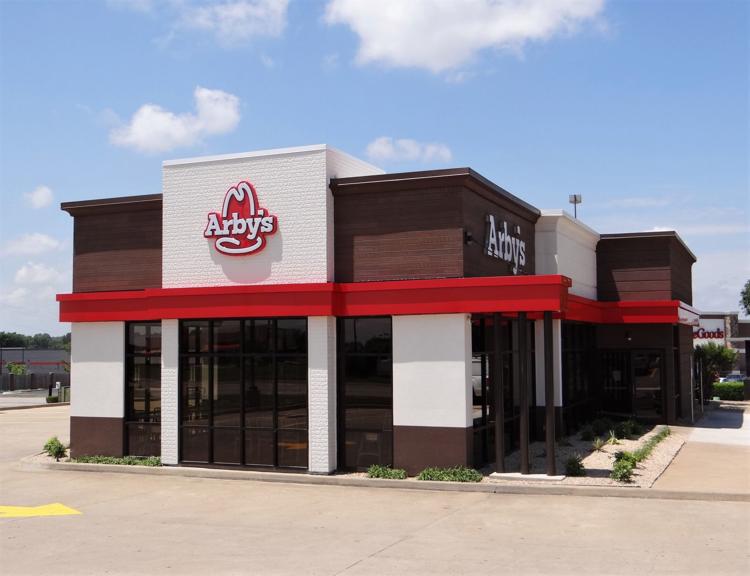 Baskin Robbins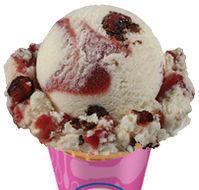 Baxter's Interurban
Bill and Ruth's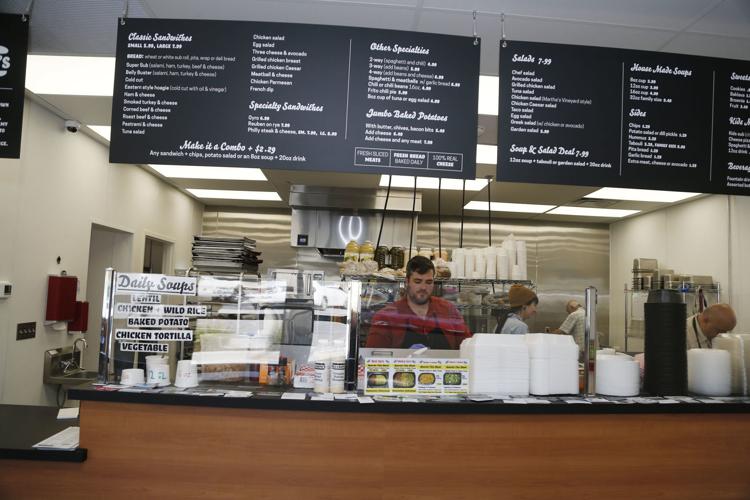 Billy's on the Square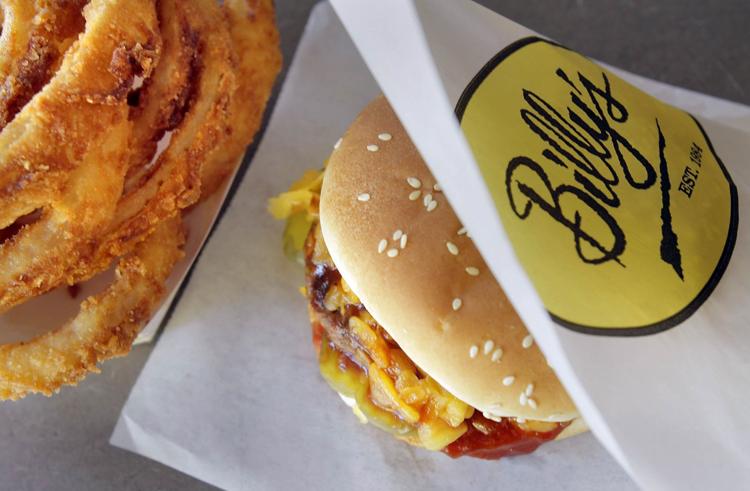 Bin 35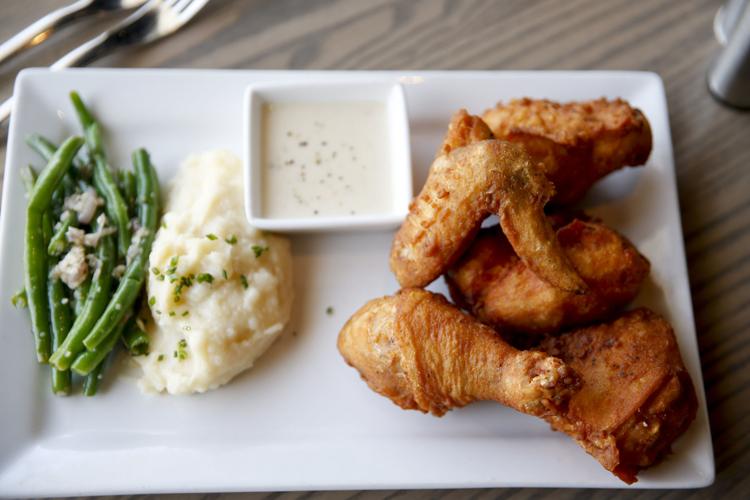 Bird & Bottle
Black Bear Diner
Blue Moon Cafe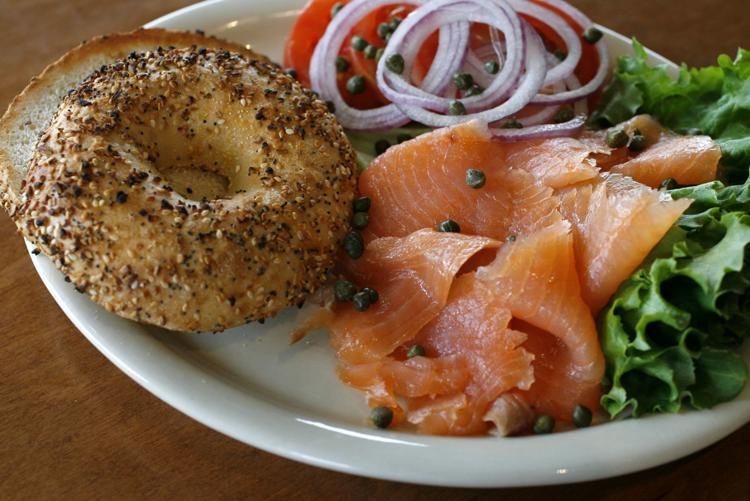 Bodean Restaurant and Seafood Market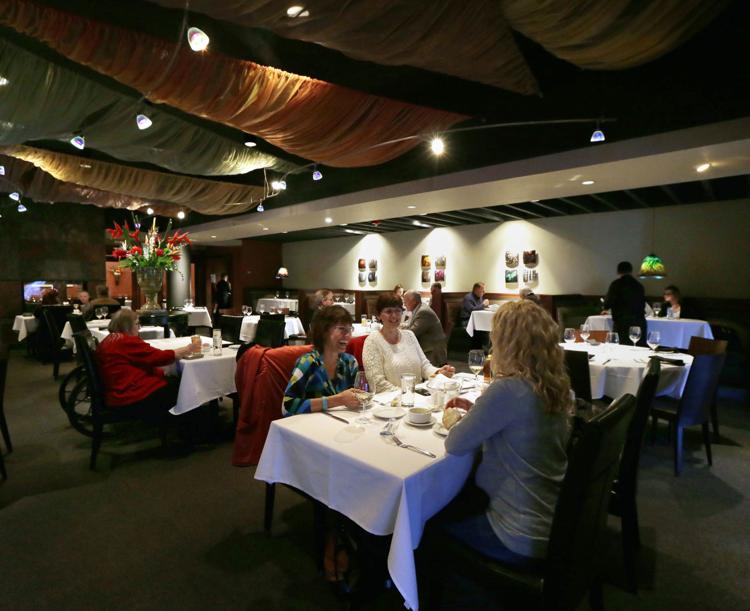 Boston Deli Grill and Market
Bohemian Wood Fire Pizza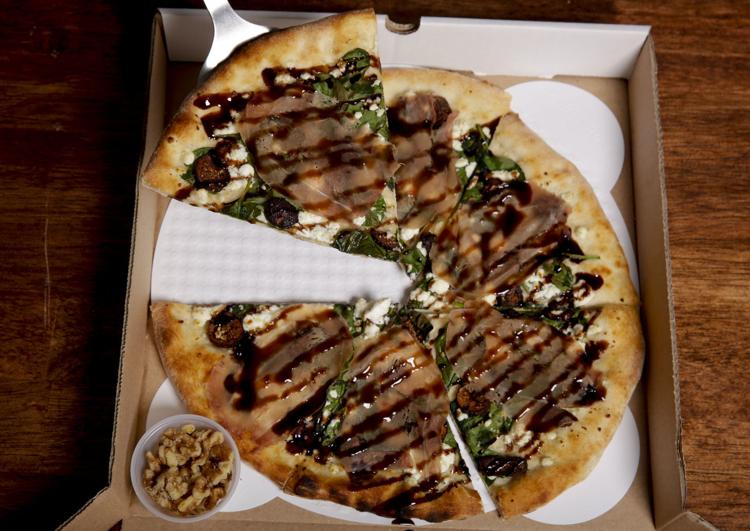 Chalkboard Restaurant
Brookside by Day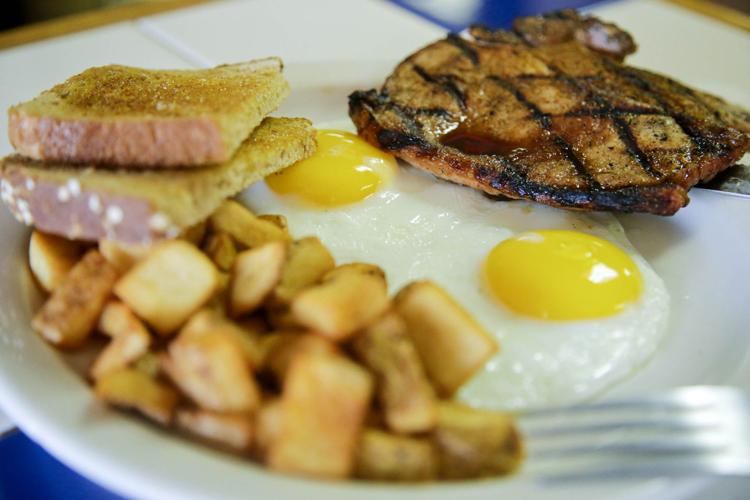 Burn Co Barbecue – Jenks and SoBo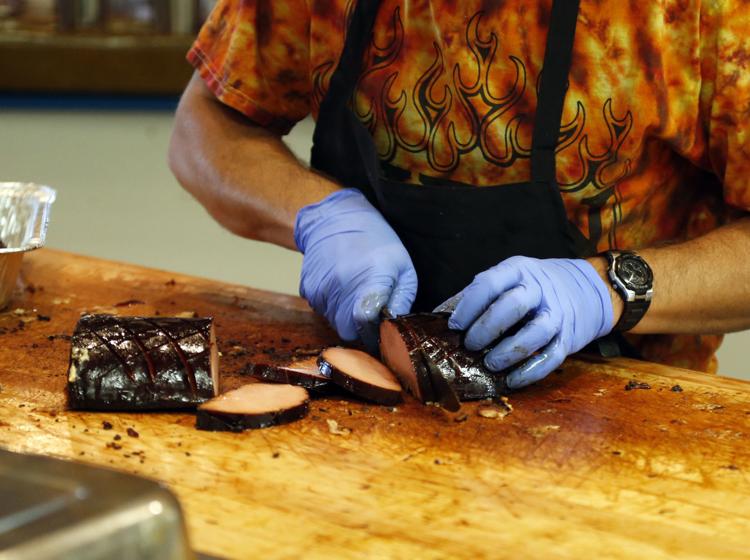 Café Cubana Coffee Shop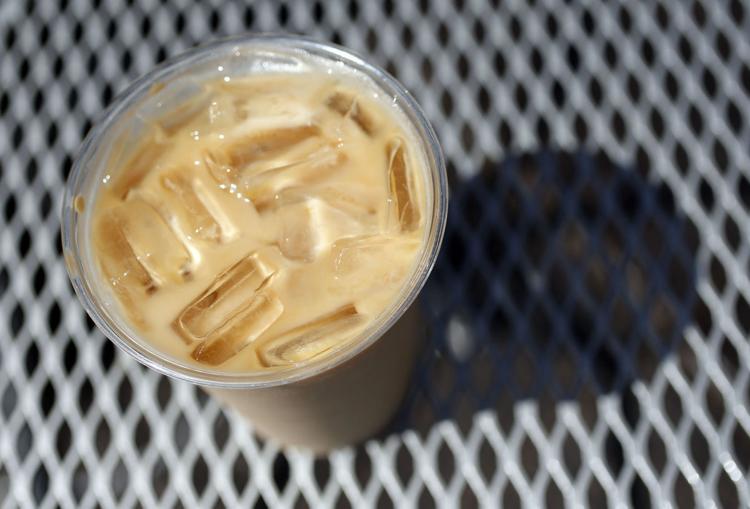 Cafe Ole and Ol Vine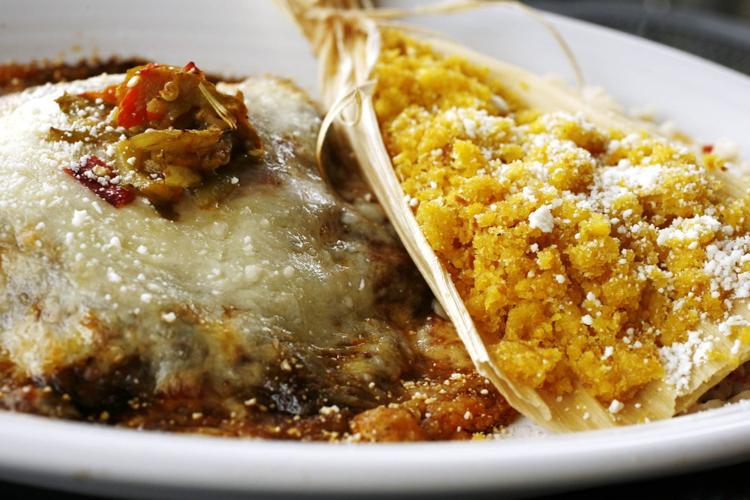 Carrabba's Italian Grill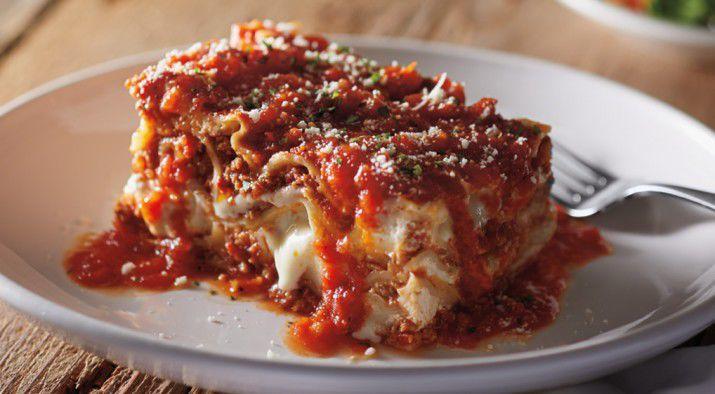 Celebrity restaurant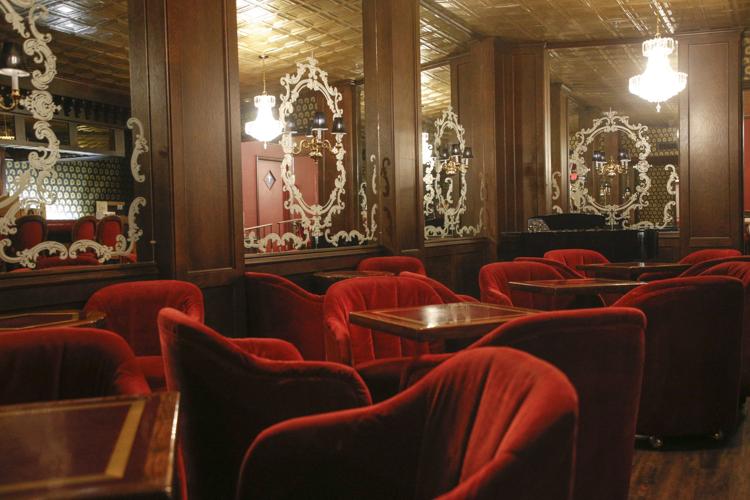 Charlie's Chicken
Chimera Cafe
Cherry Street Kitchen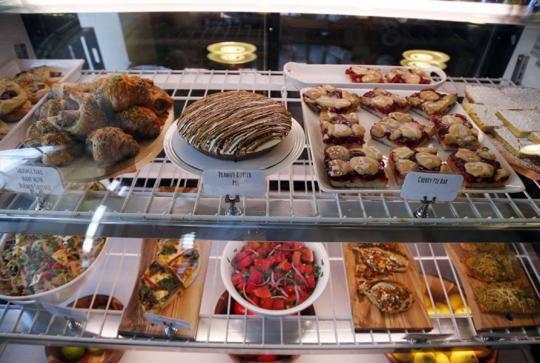 Chuy's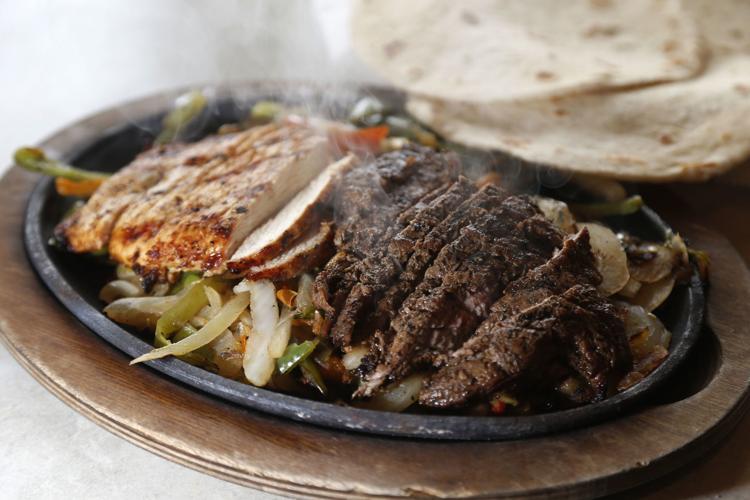 Coney I-Lander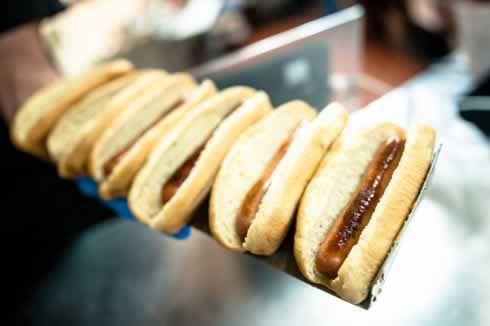 Coney Island Hot Weiners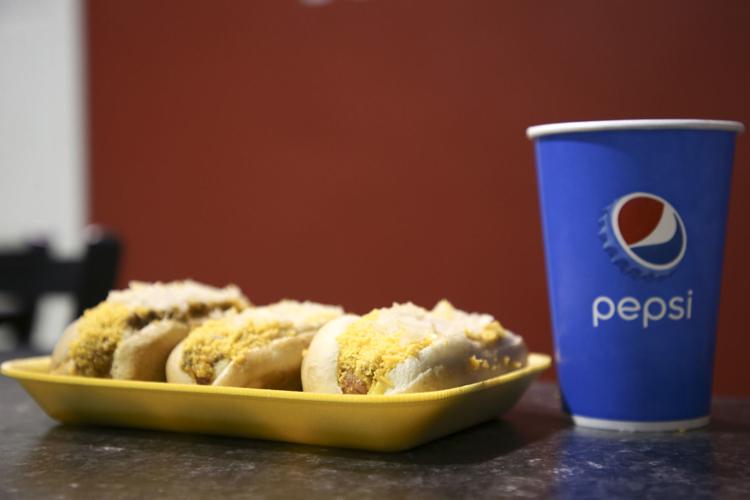 Cotton Patch Cafe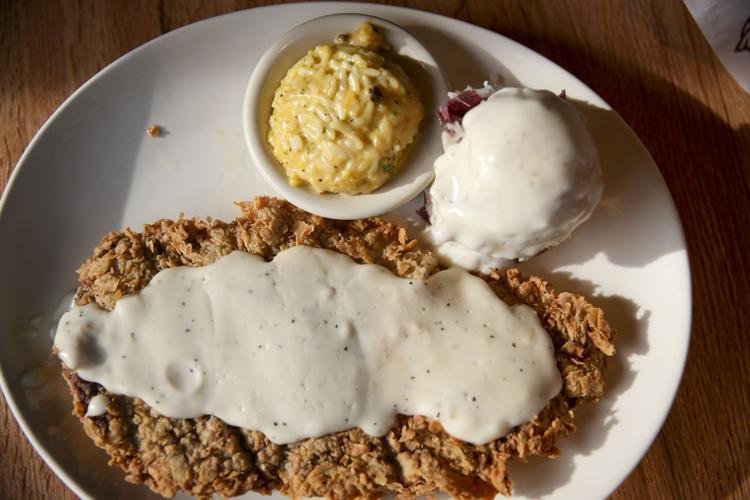 Daily Grill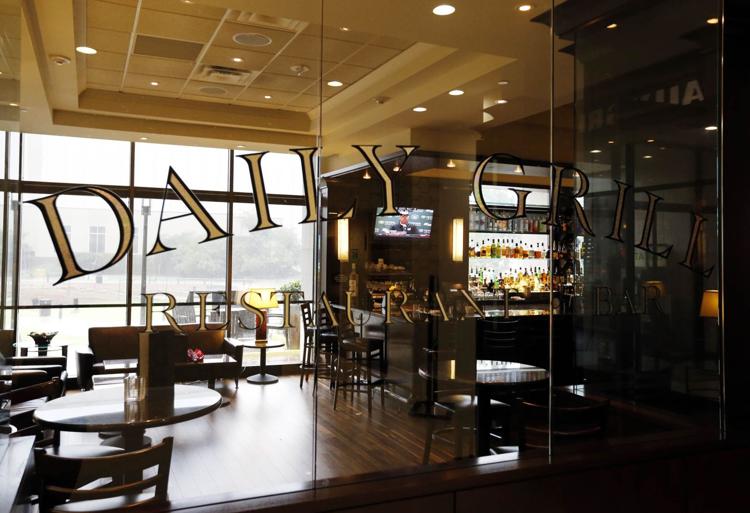 Dalesandro's Italian Cuisine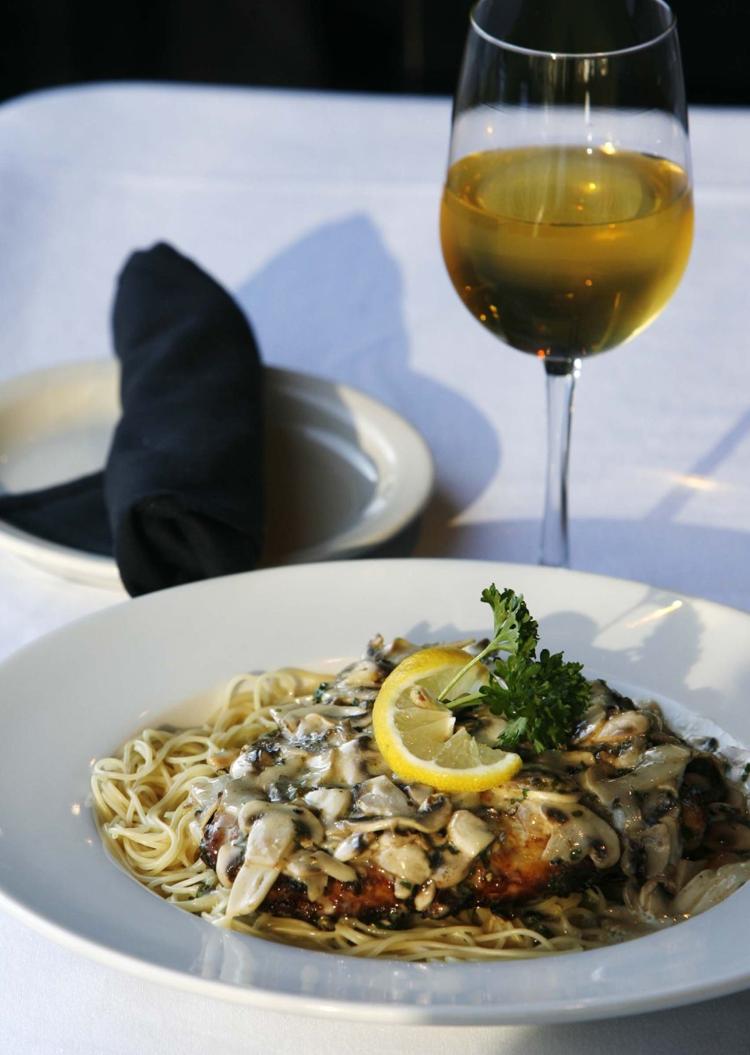 Delta Cafe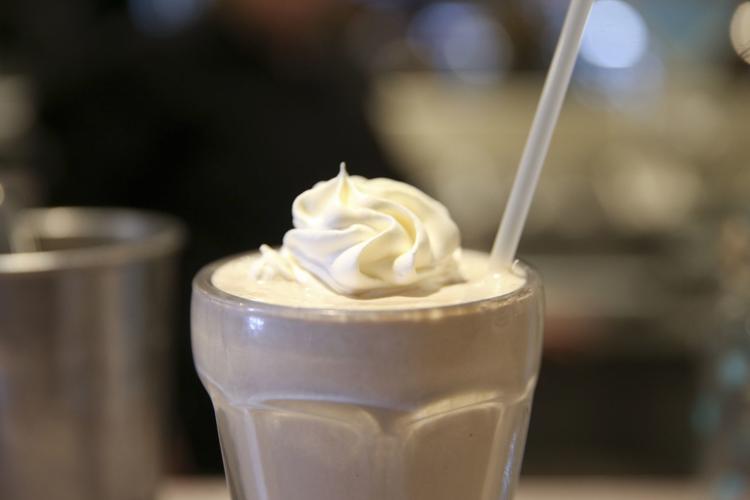 The Deuce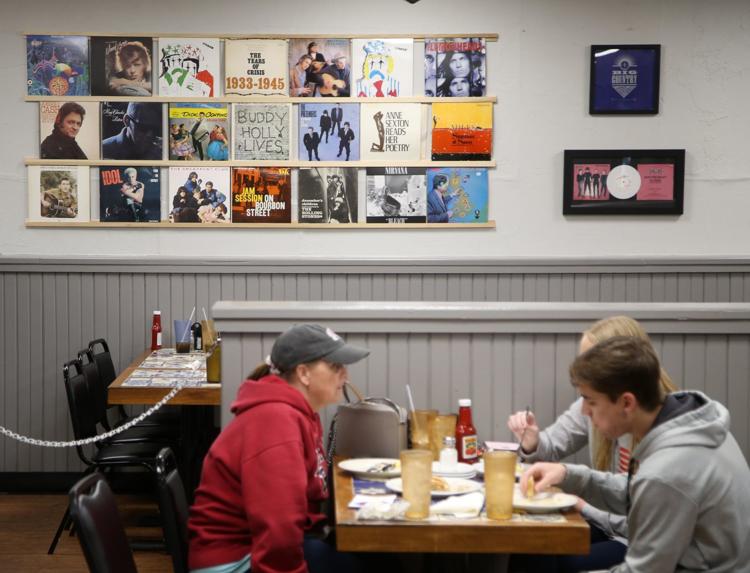 Dilly Diner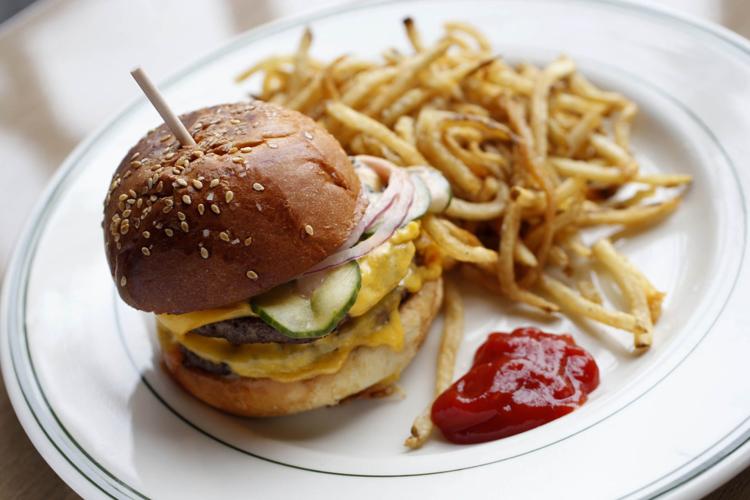 DoubleShot Coffee Co.
Dos Compas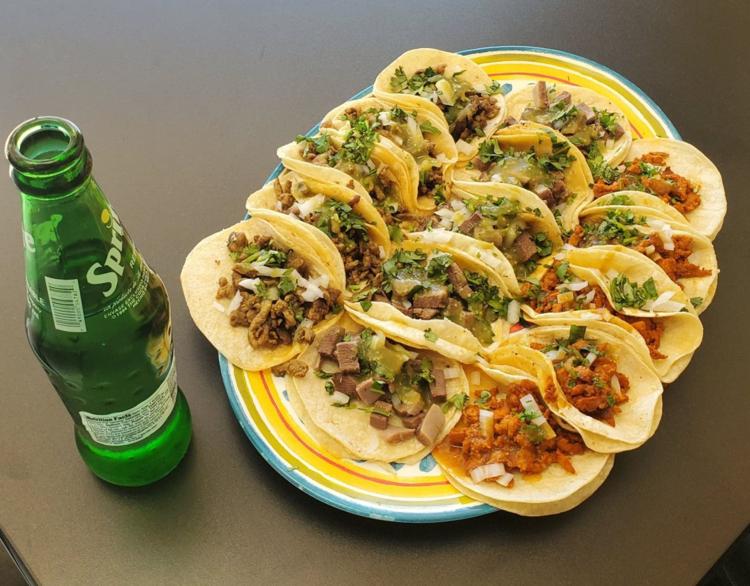 Elgin Park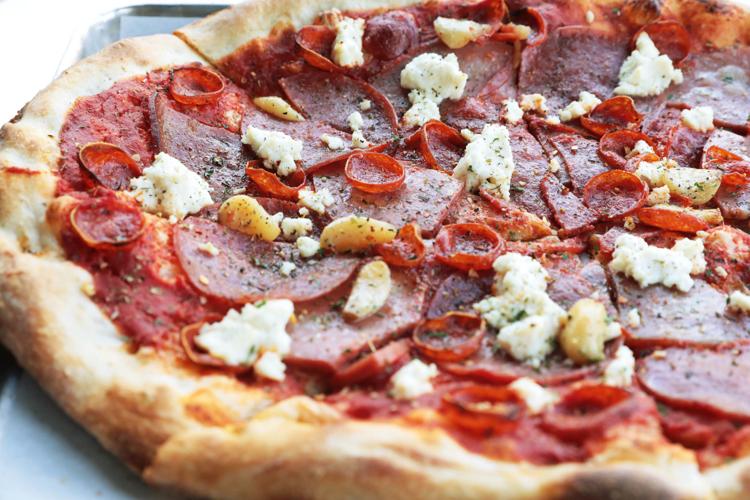 Elote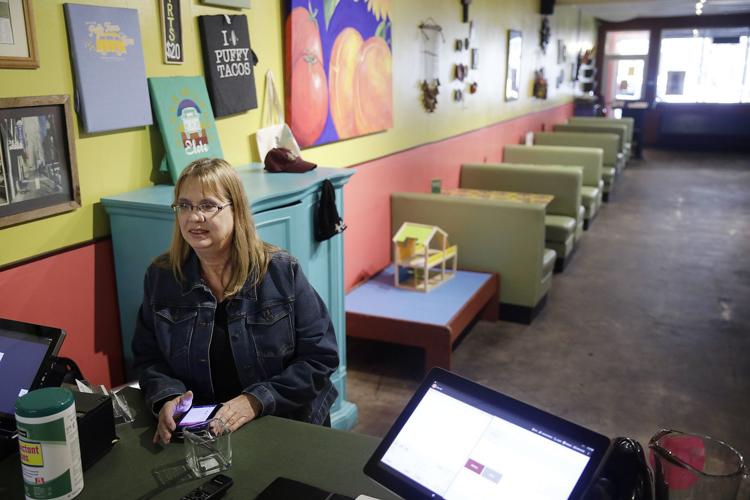 Evelyn's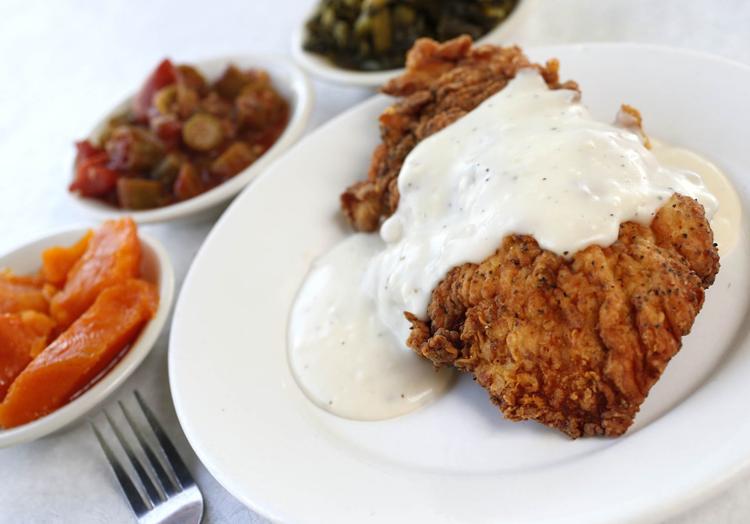 El Ranchero
Esperance Bakery
Fat Guys Burger Bar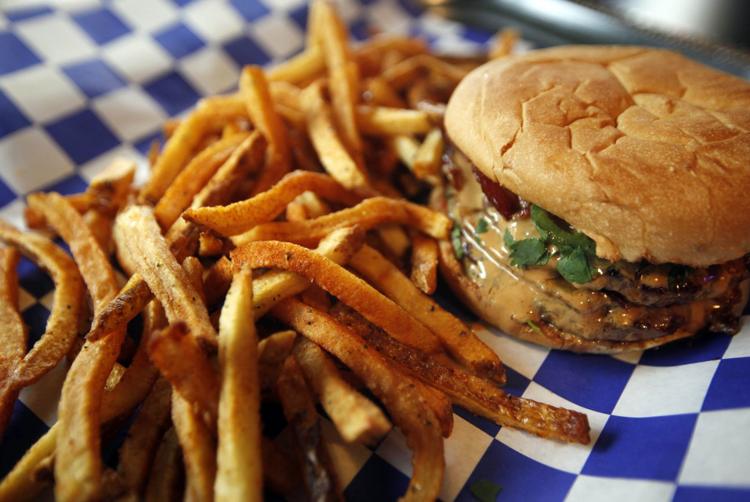 Fassler Hall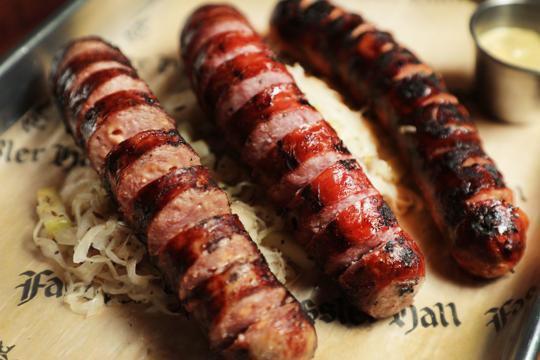 First Watch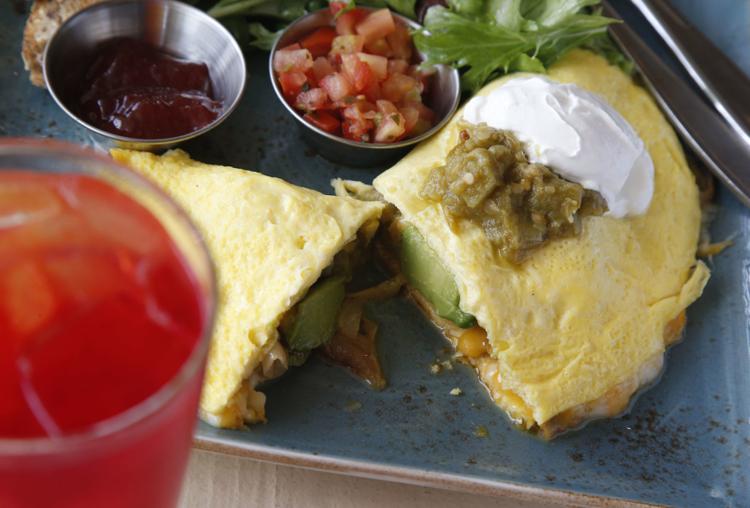 Flo's Burger Diner
Foolish Things Bar and Biscuit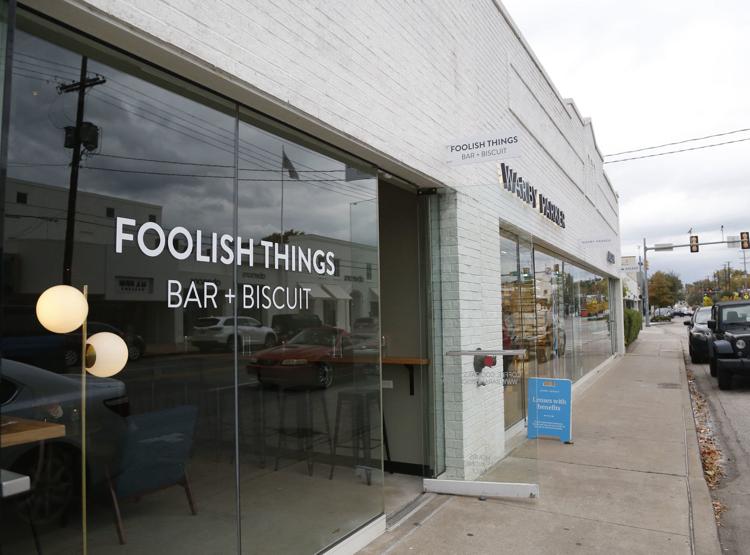 Freckles Frozen Custard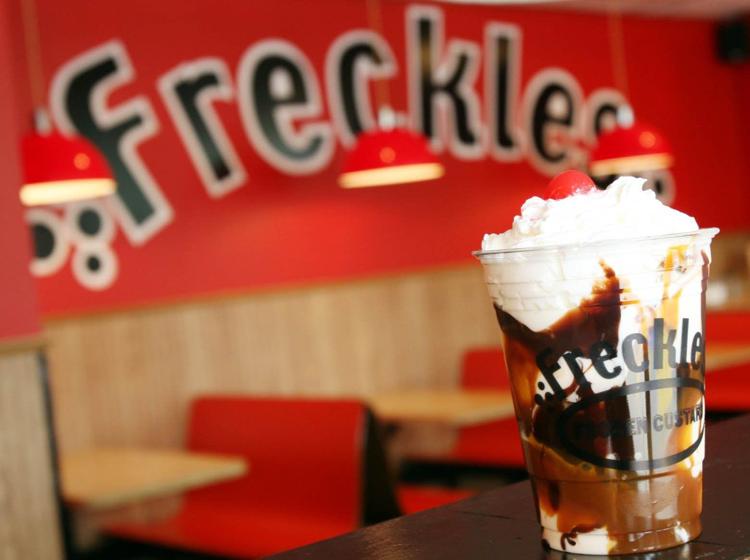 Golden Corral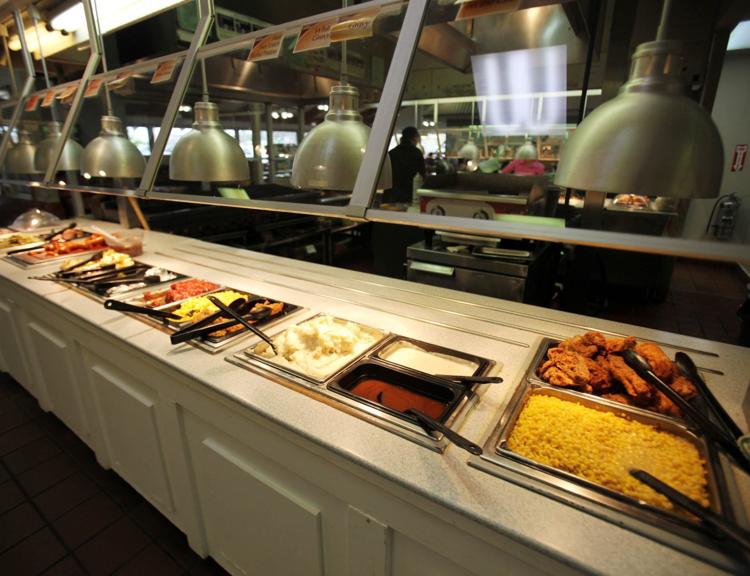 The Hamlet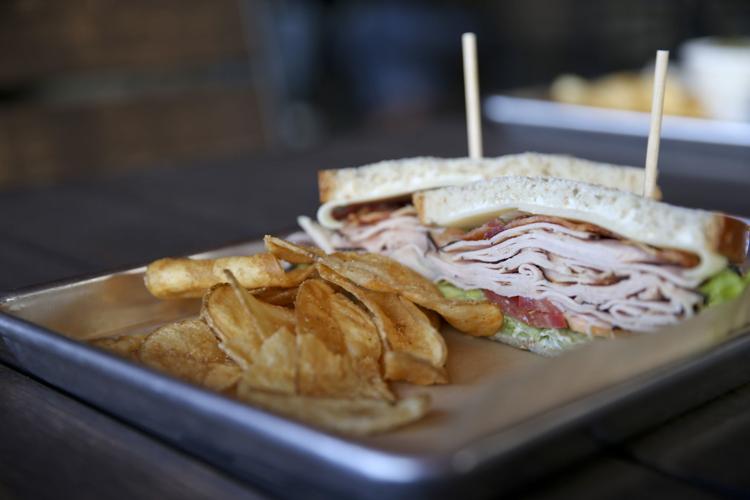 Herbert's Specialty Meats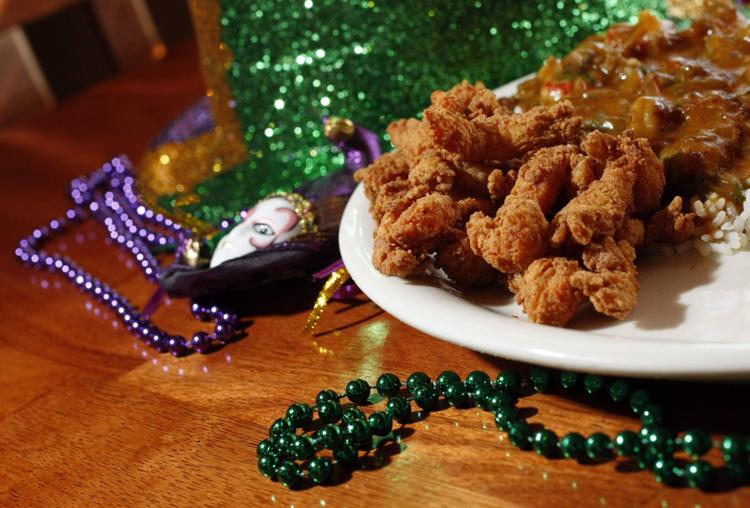 Hideaway Pizza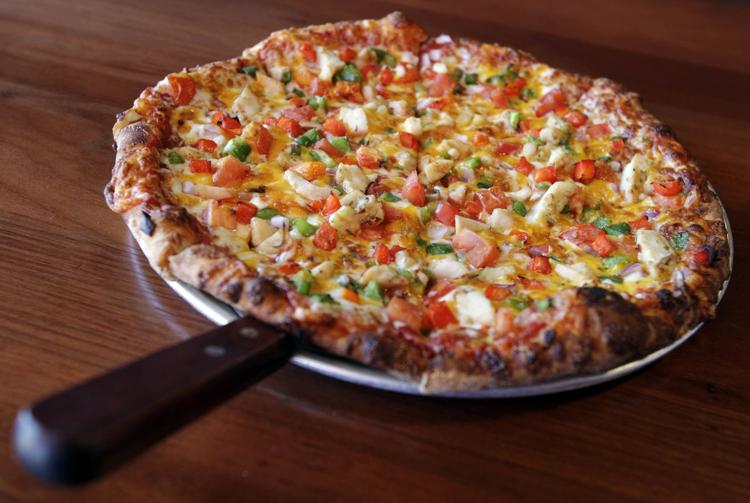 High Dive Tulsa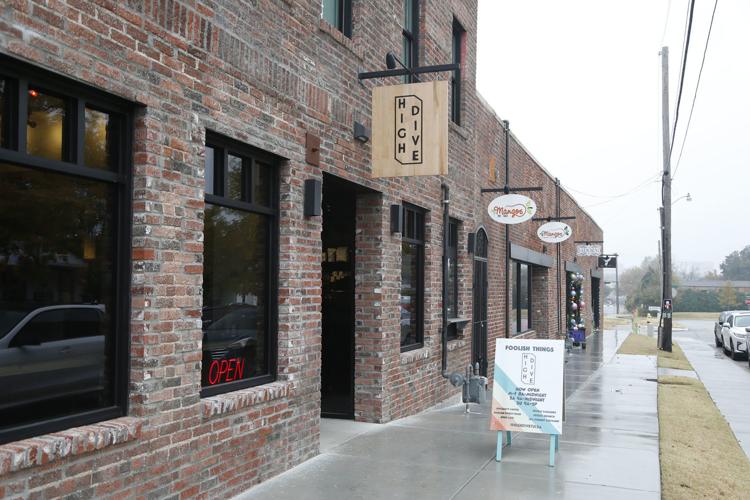 Hooters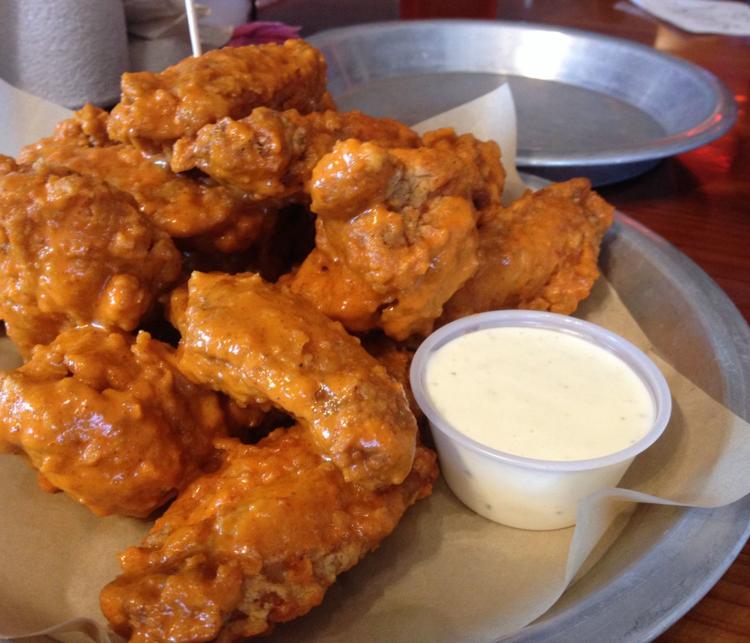 The Hungry Ninja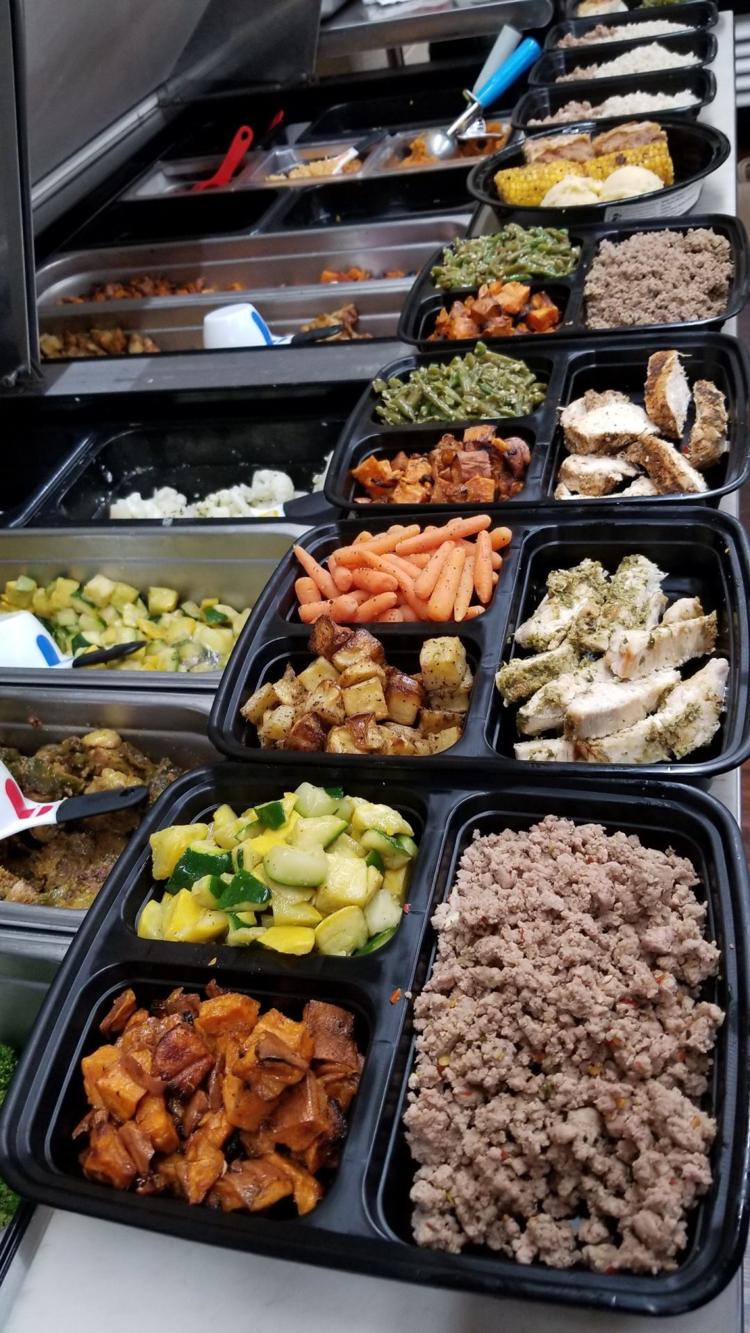 India Palace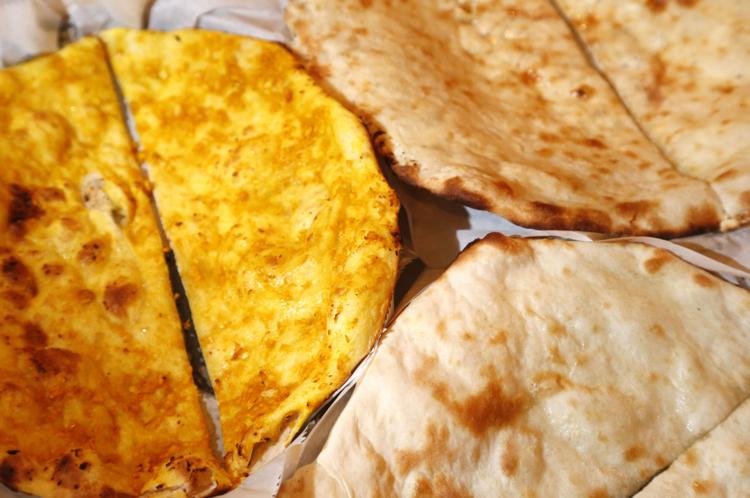 In the Raw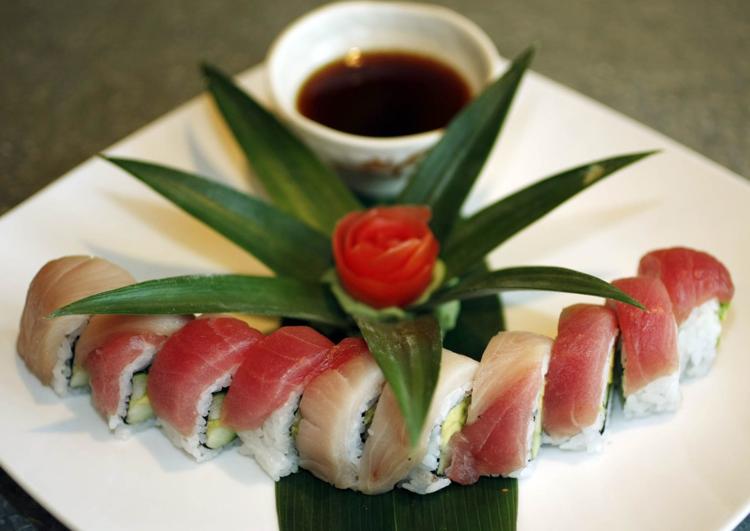 J.J.'s Gourmet Burger Cafe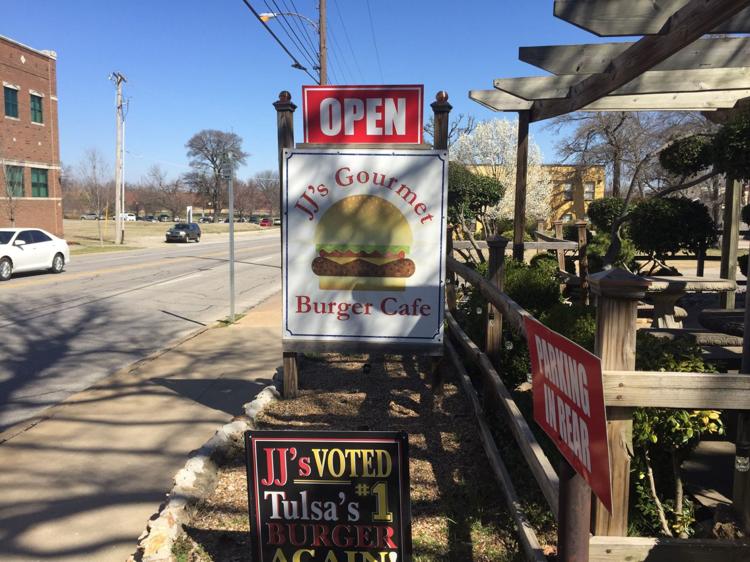 Jane's Delicatessen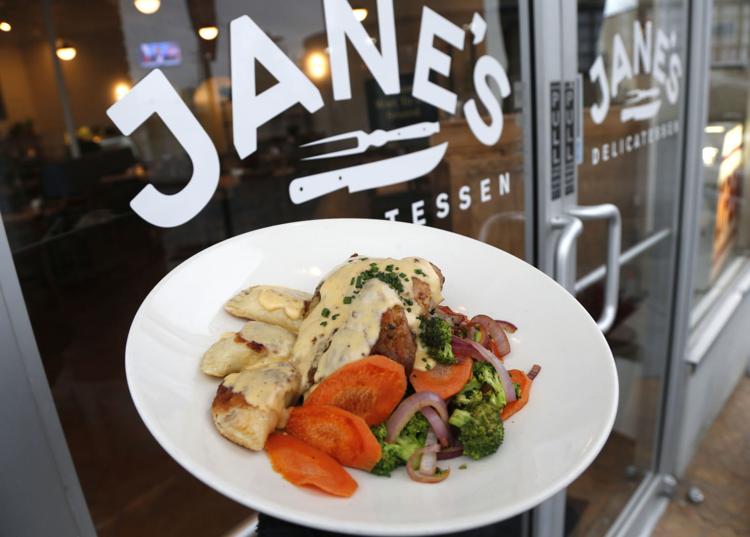 Jamil's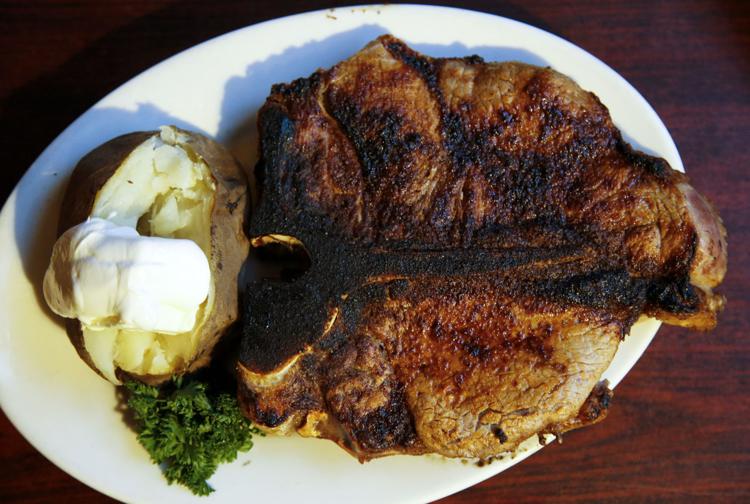 Jimmy John's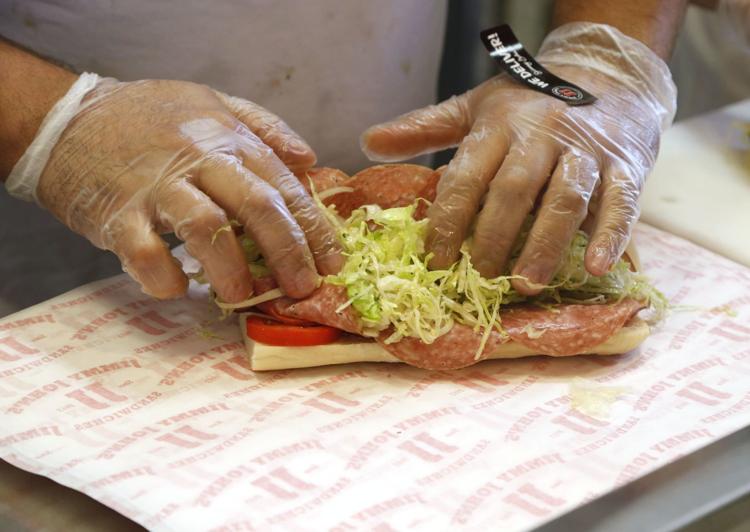 Jimmy's New York Pizzeria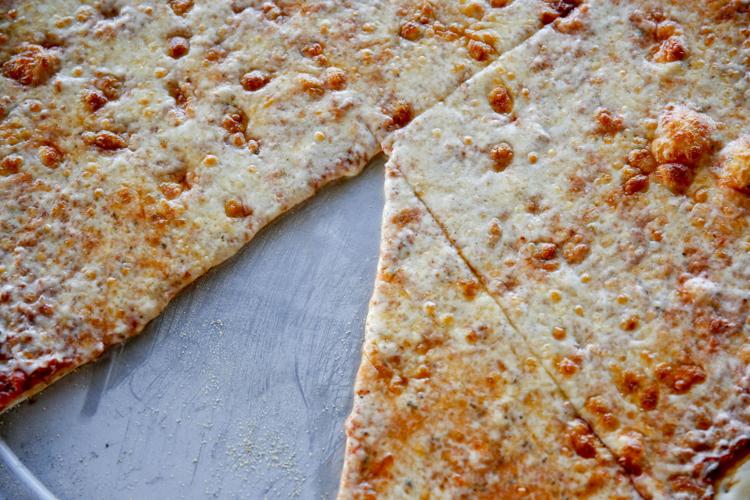 Kentucky Fried Chicken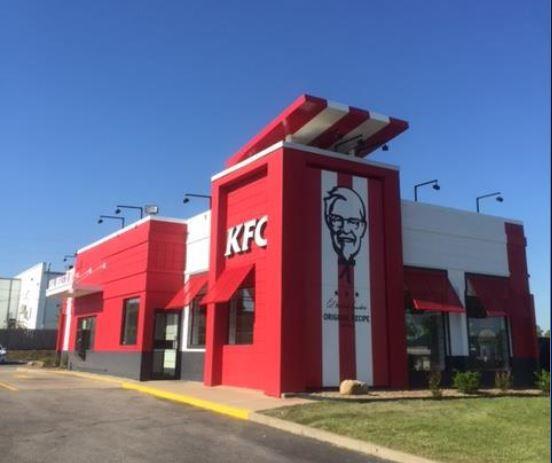 KEO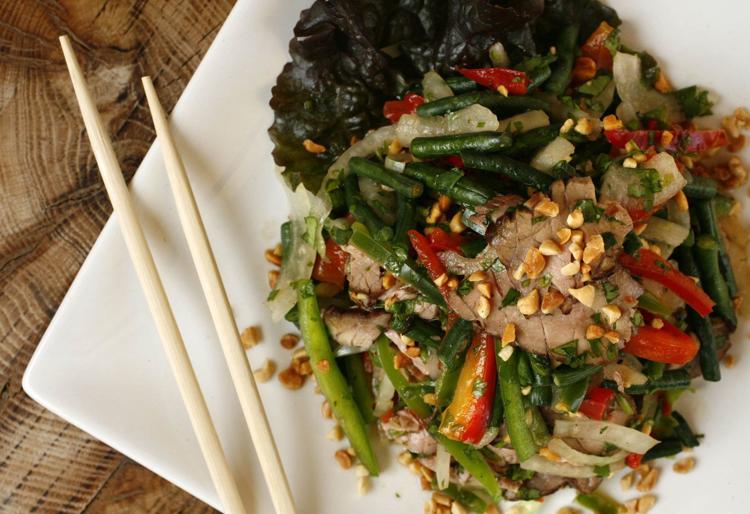 Kilkenny's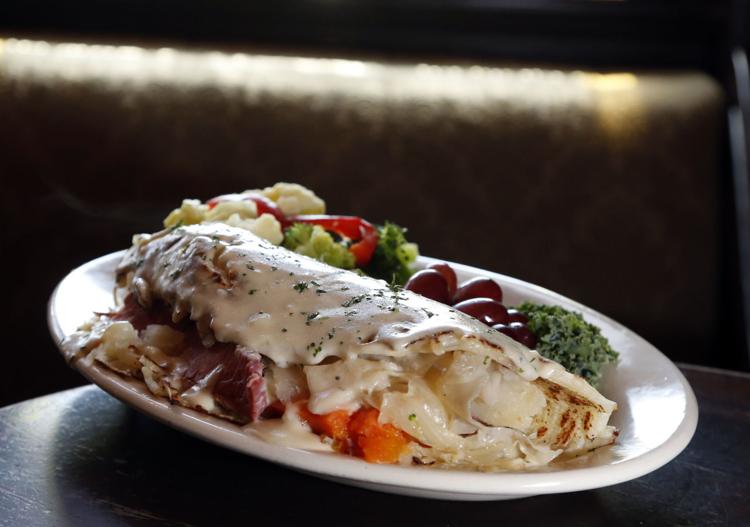 Knotty Pig BBQ, Burger & Chili House
Laffa
Lambrusco'z To-Go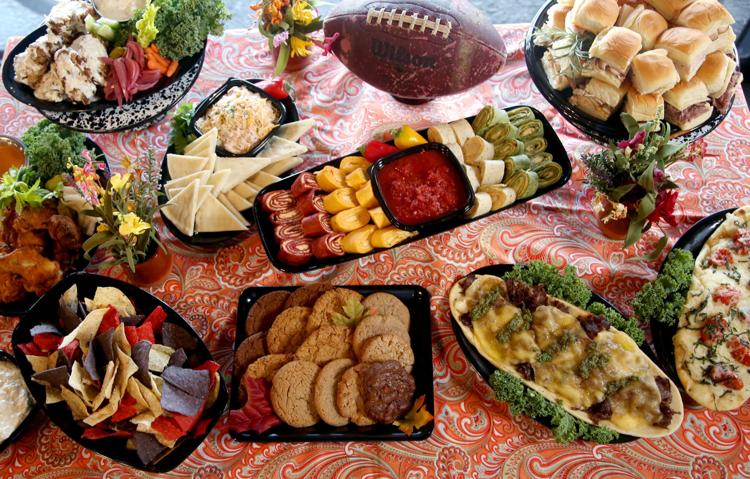 Lanna Thai
La Roma Pizza and Mediterranean Food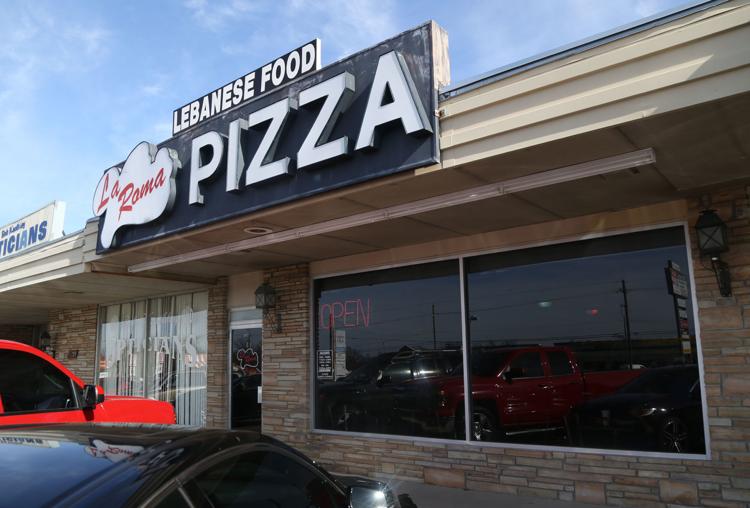 Lassalle's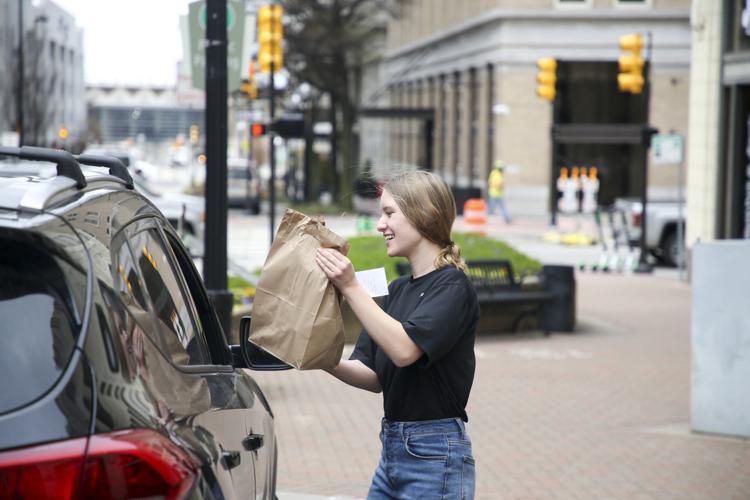 Le Louvre French Café
Livi Lee's Daylight Donuts
Lone Wolf Banh Mi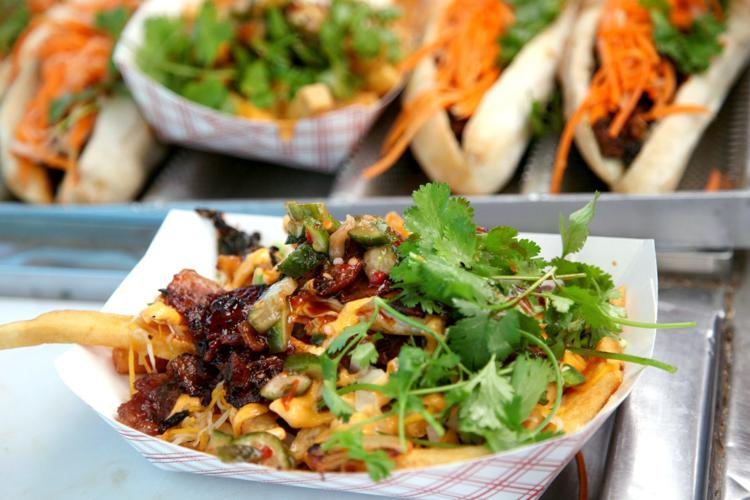 Lot A Burger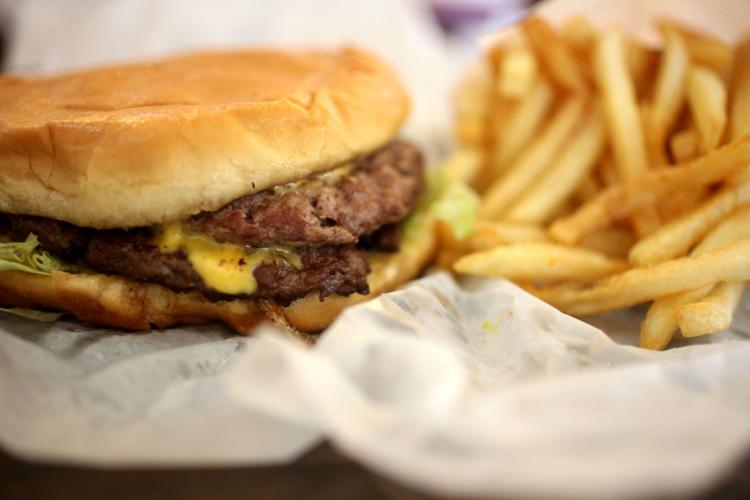 Lowood Modern Woodfire Restaurant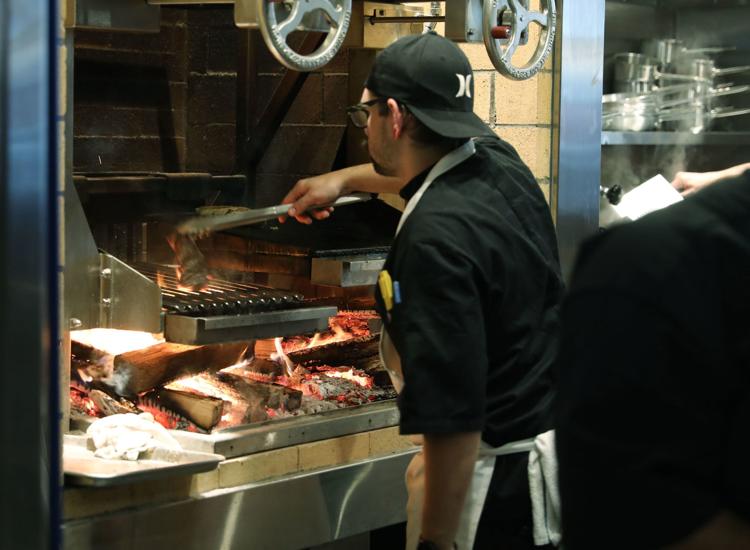 Ludger's Bavarian Cakery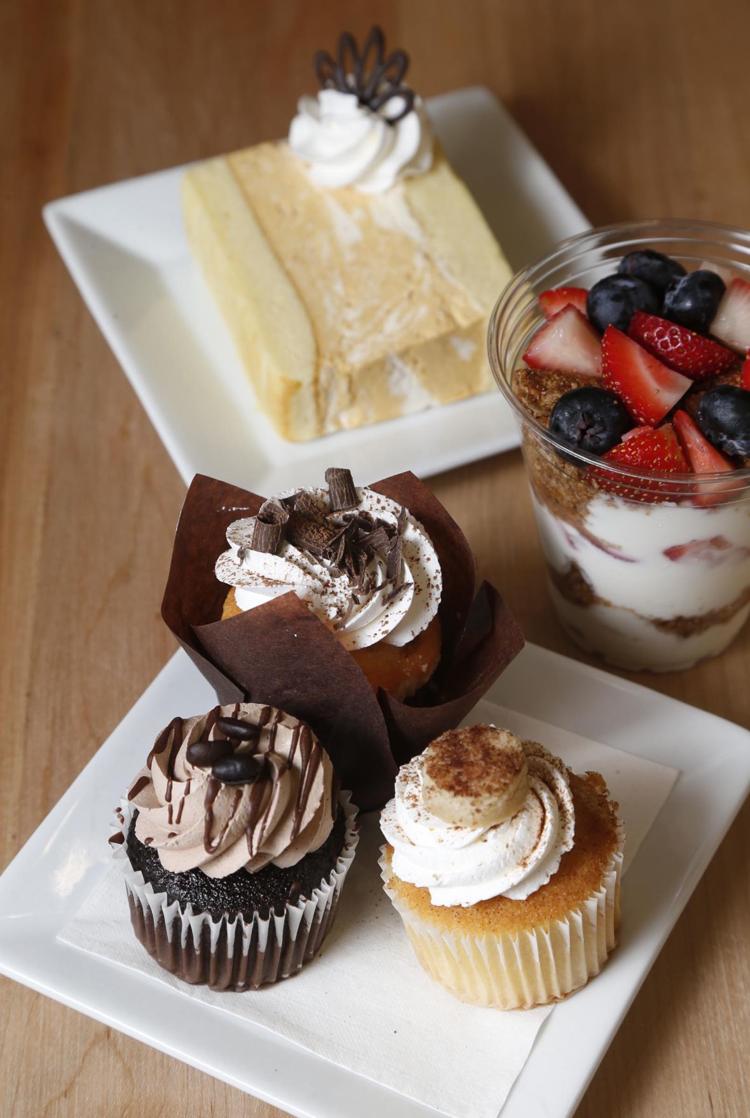 Ludger's Catering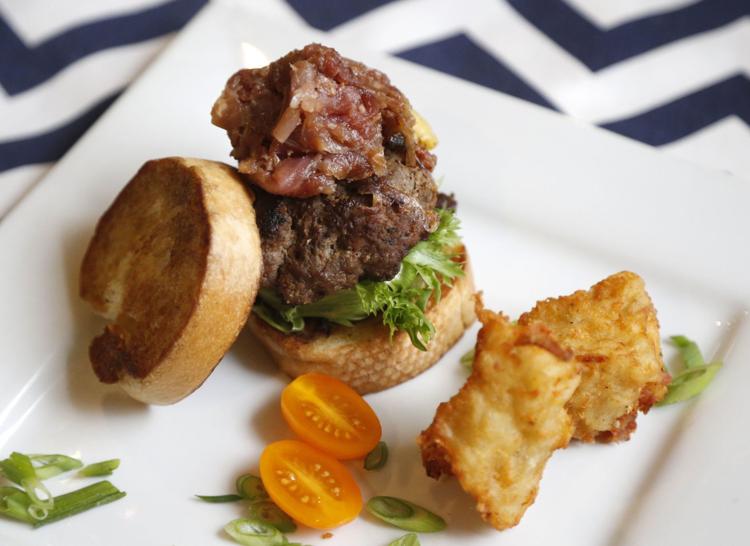 Mack's Wings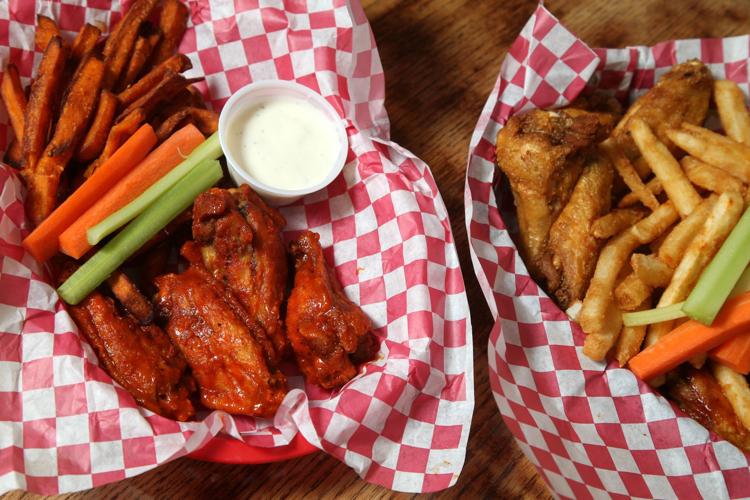 Marco's Pizza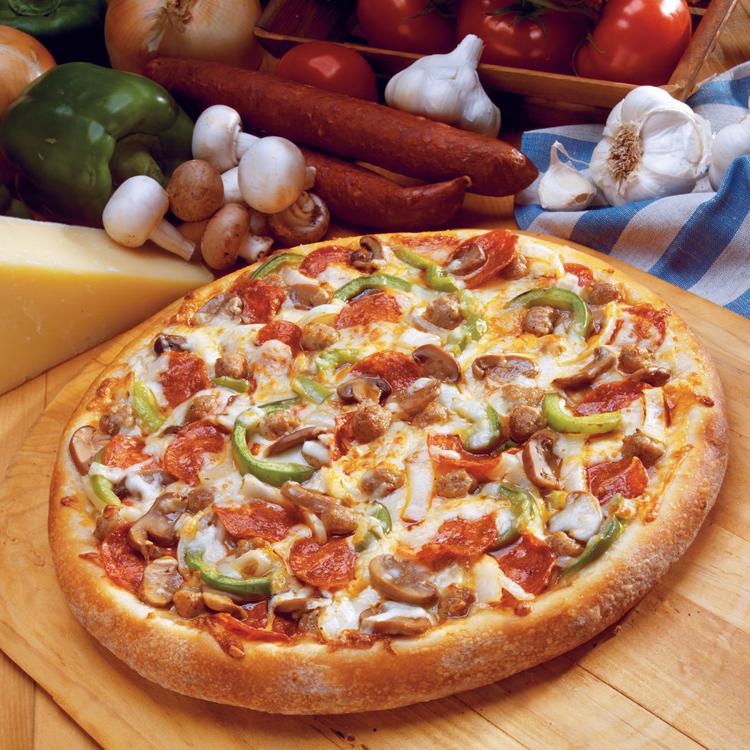 Margaret's German Restaurant
Mazzio's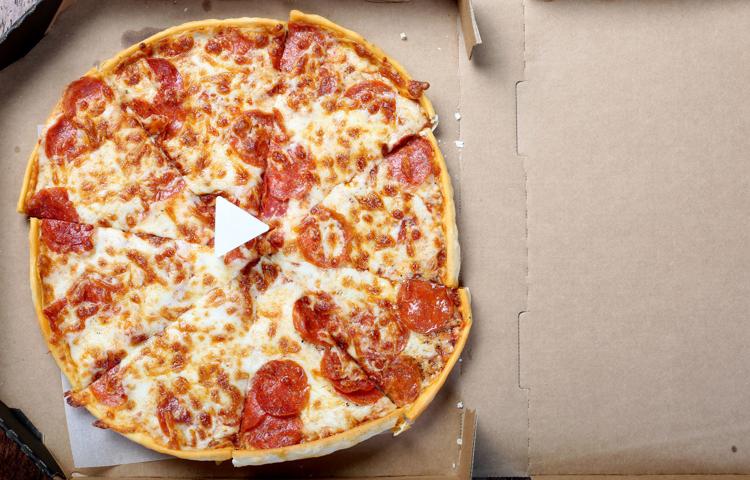 Merritt's Bakery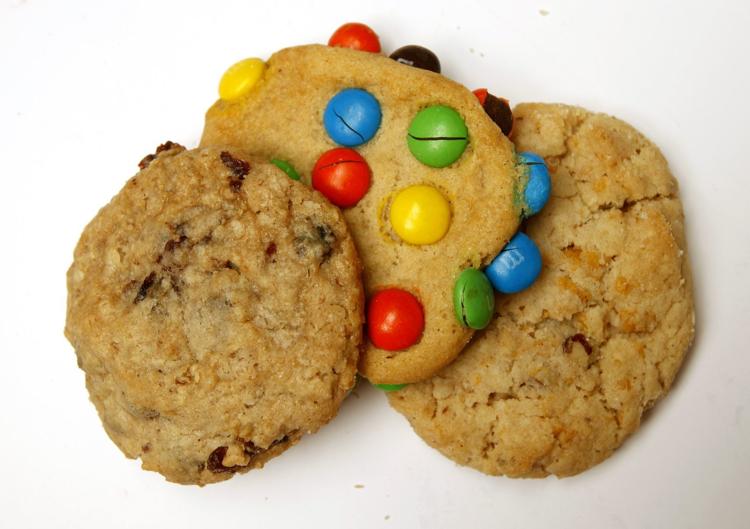 Metro Diner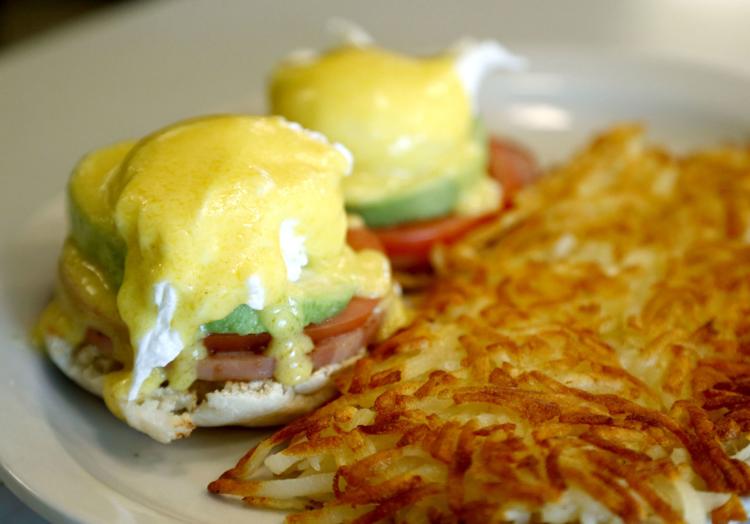 Mi Cocina
Mikes BBQ & Catering
Mom's Family Diner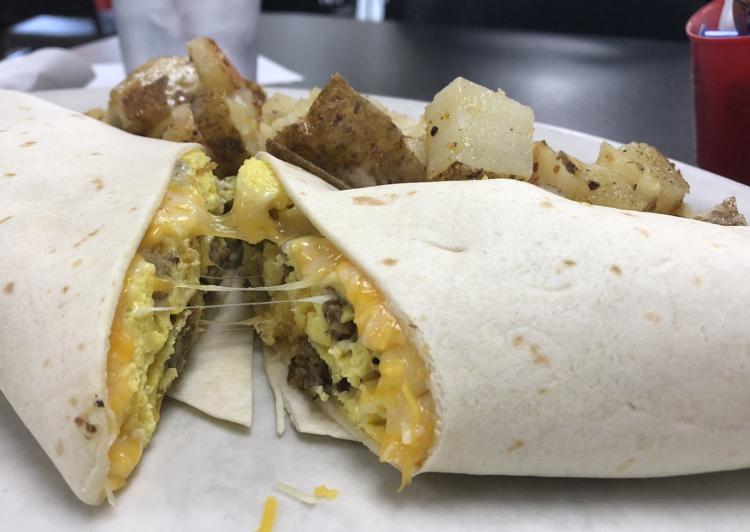 Mondo's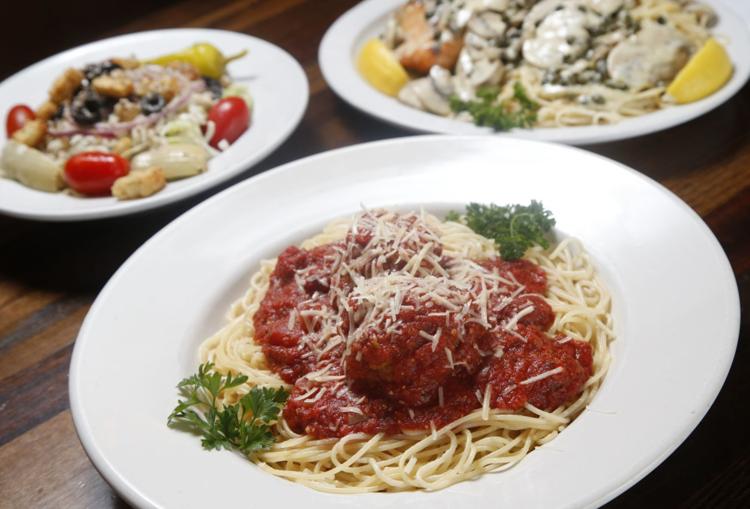 Mother Road Market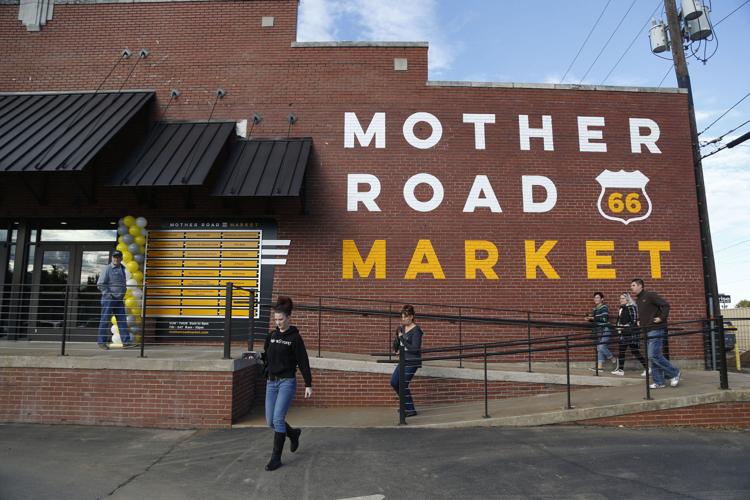 My Thai Kitchen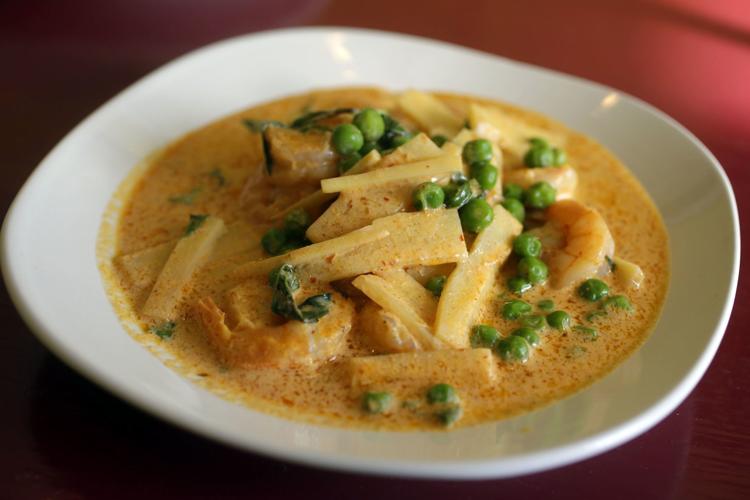 Oliveto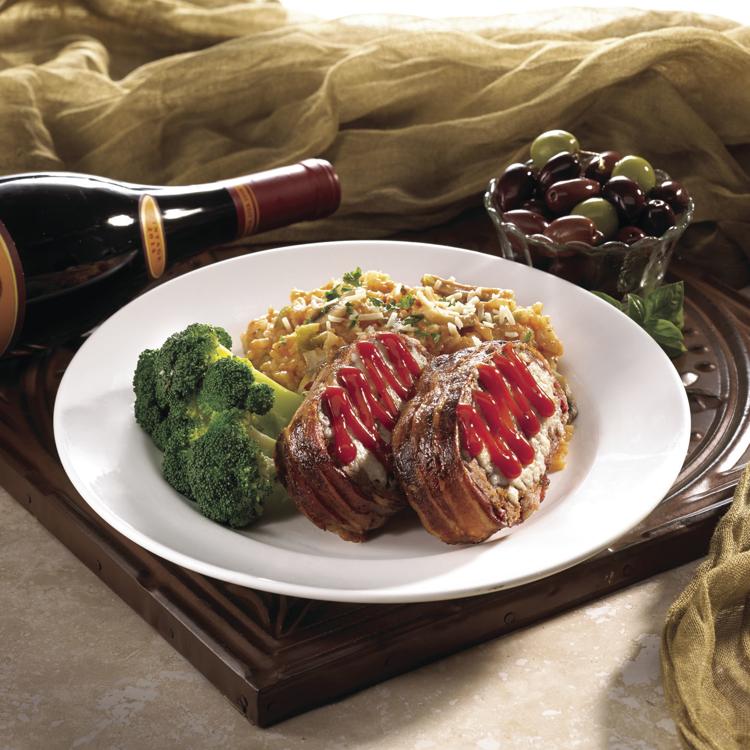 Oklahoma Joe's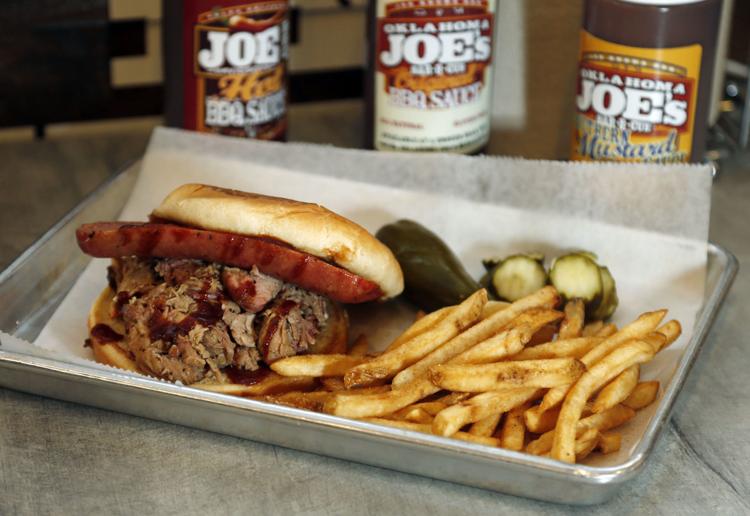 Oren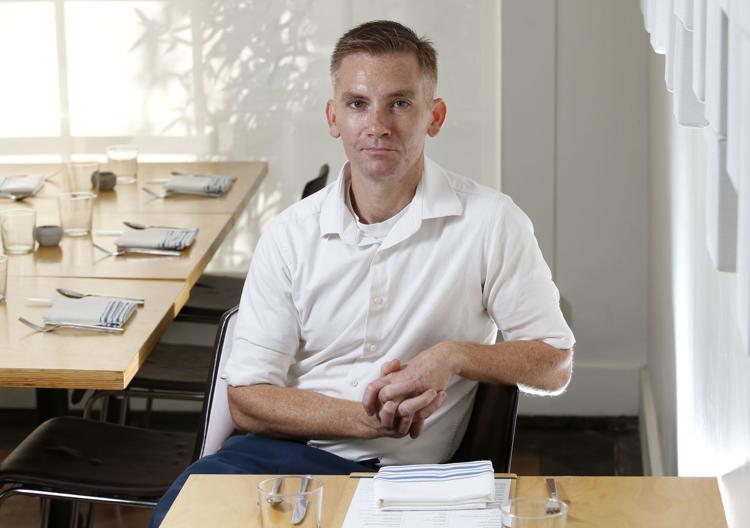 Nola's
Palace Cafe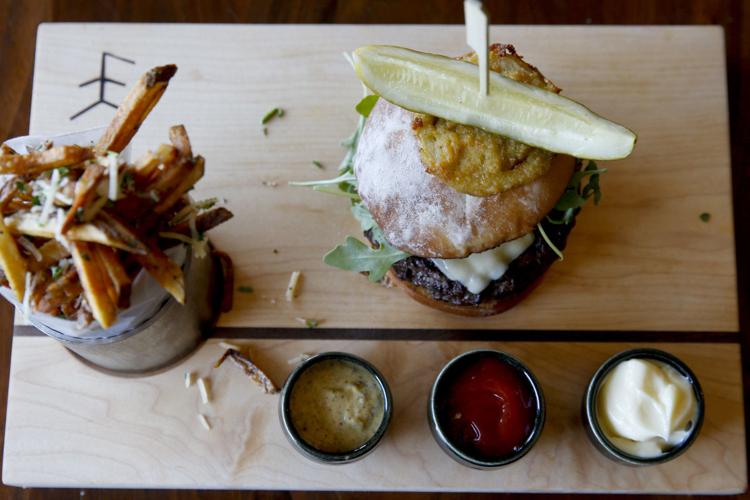 Panera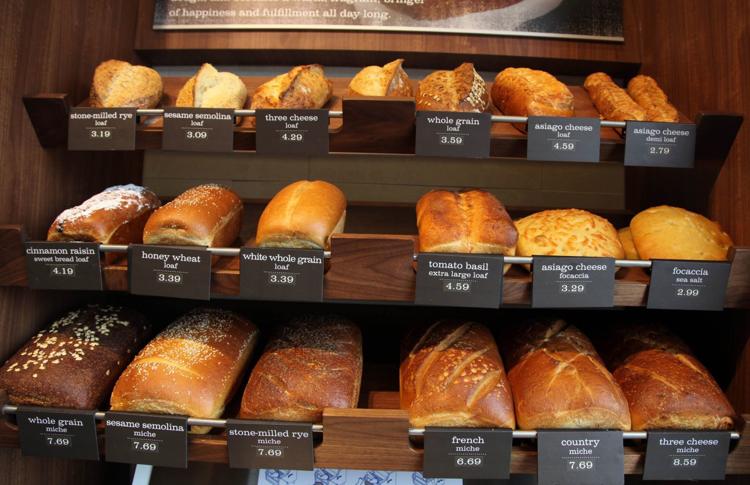 Peacemaker Lobster and Crab
Pho-Ni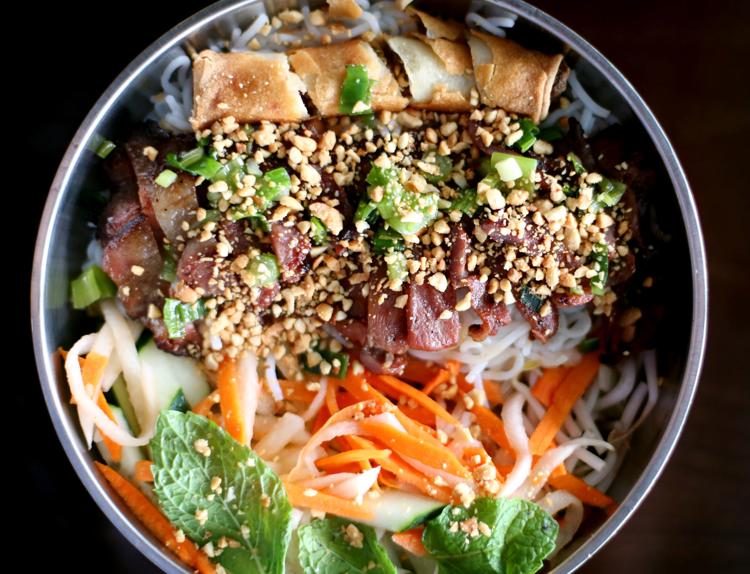 Pita Place Mediterranean Grill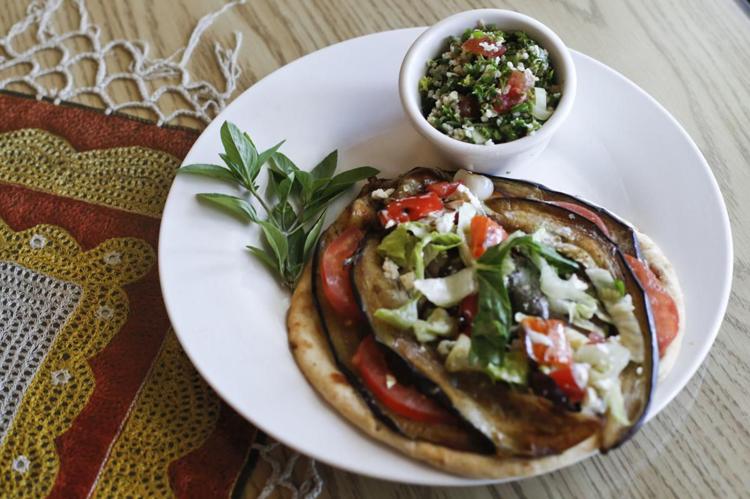 Prairie Fire Pizza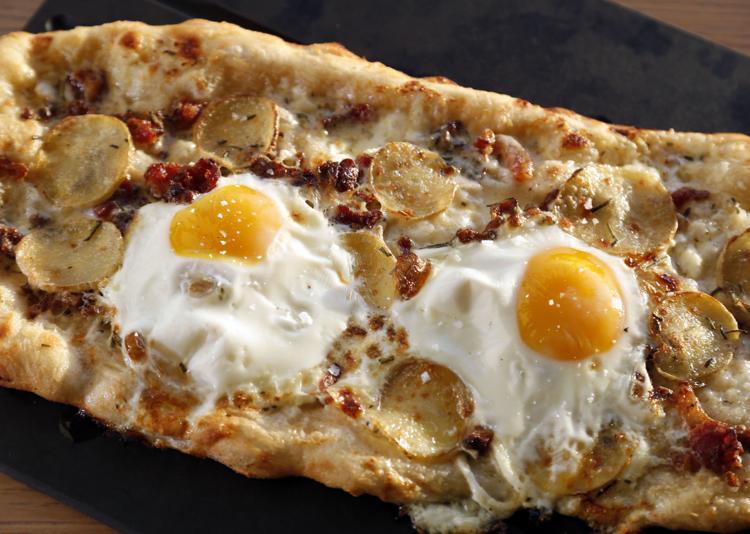 Rocking "R" Ranch House Restaurant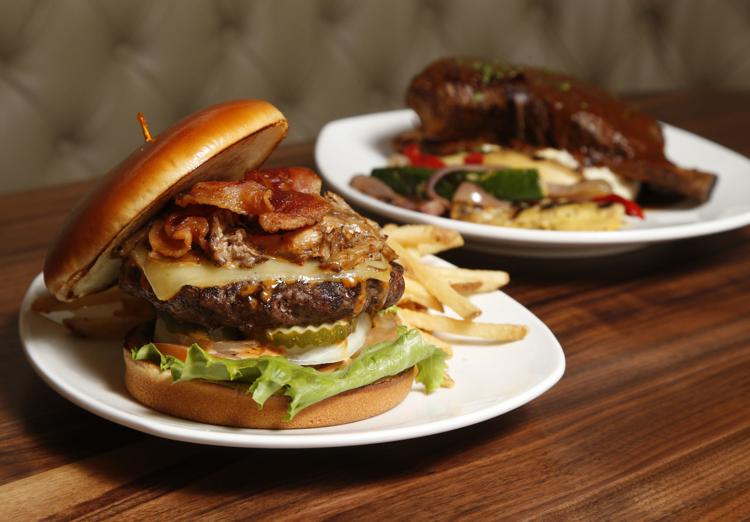 Ron's Hamburgers and Chili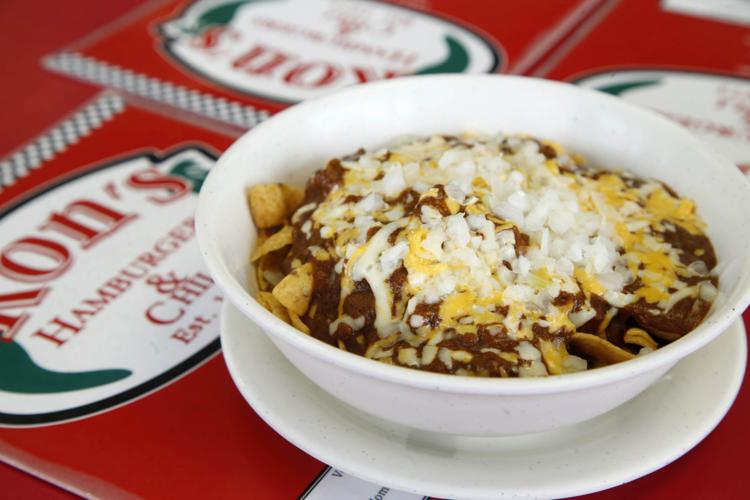 Roppongi
Queenie's
Que Gusto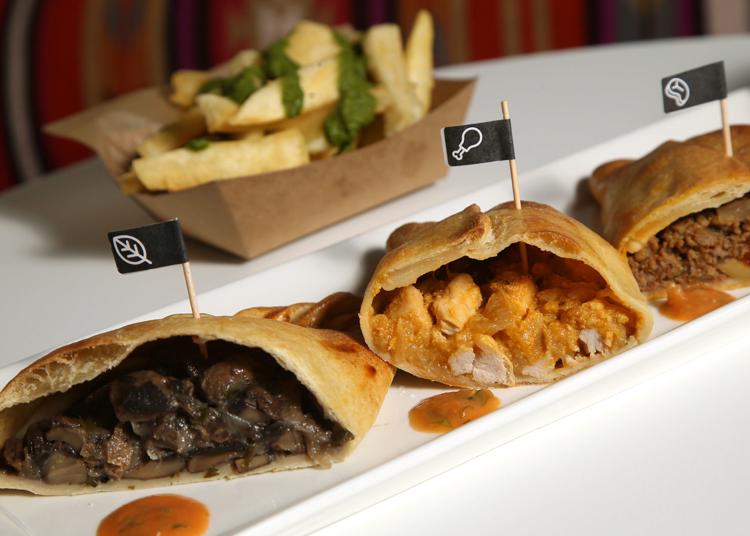 Roosevelt's Gastropub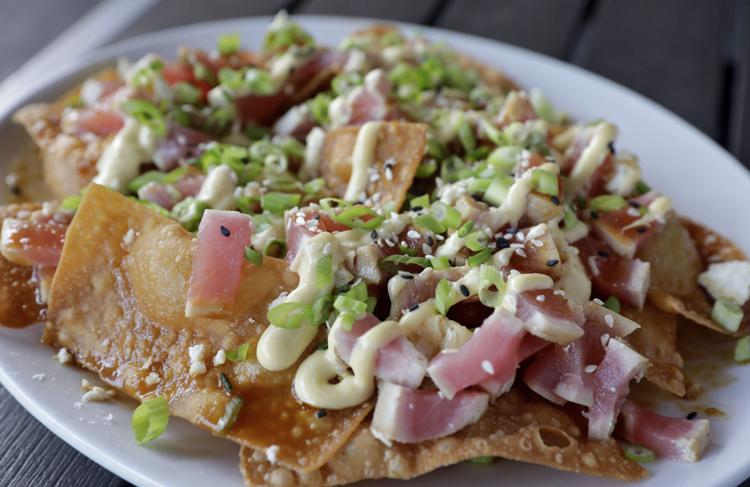 Russo's Coal Fired Italian Kitchen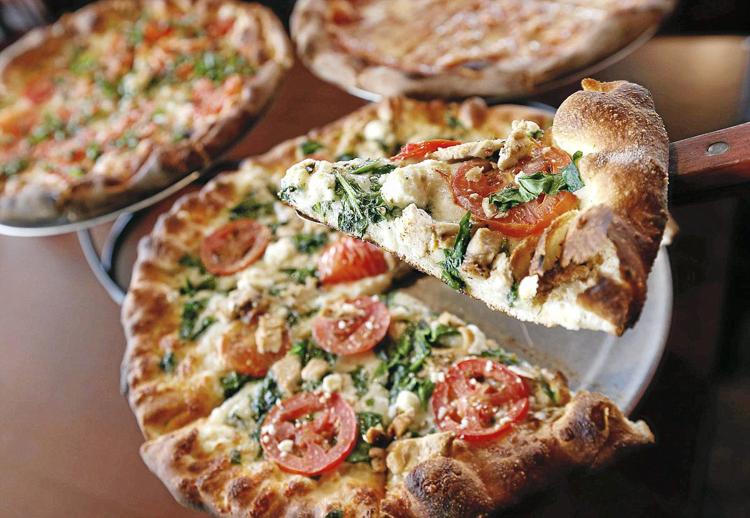 S&B's Burger Joint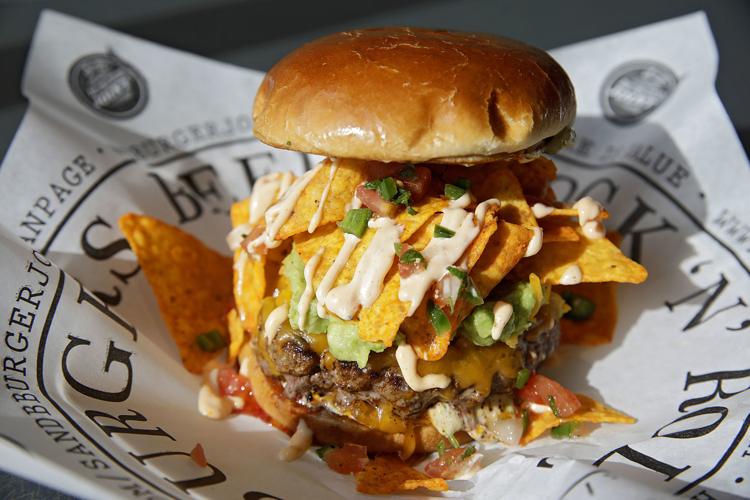 Saffron Mediterranean Cuisine
Savastano's
Savoy Restaurant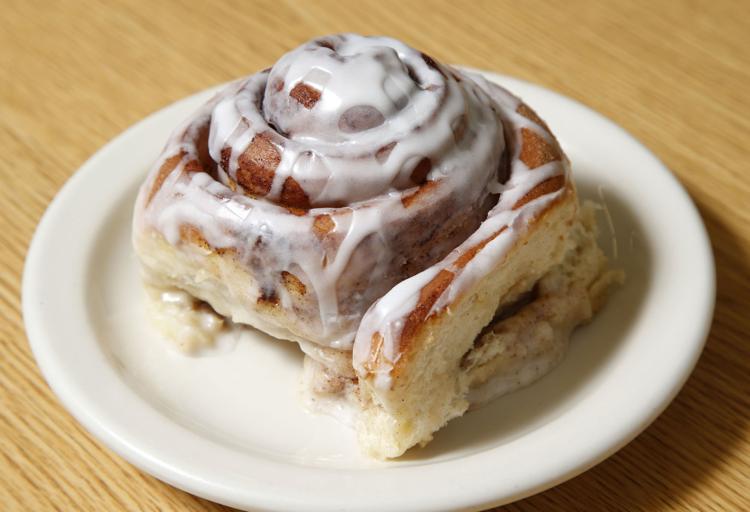 Shawkat's Mediterranean Restaurant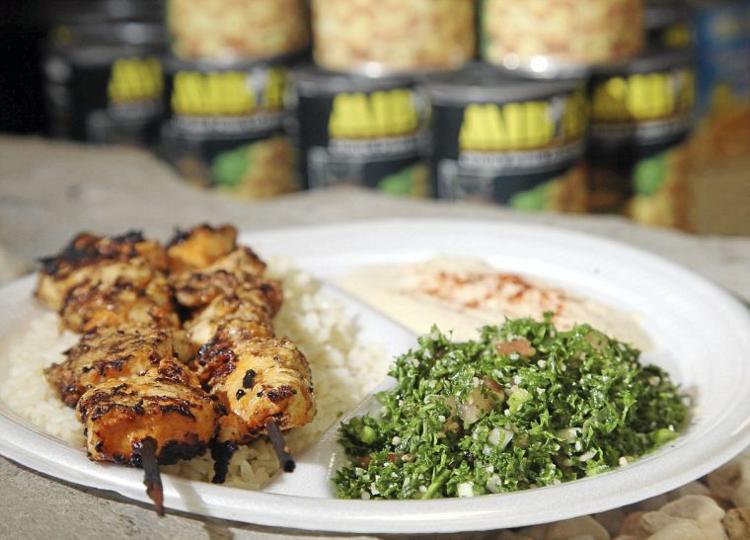 Shuffles Board Game Cafe
Siegi's Sausage Factory: Restaurant and Deli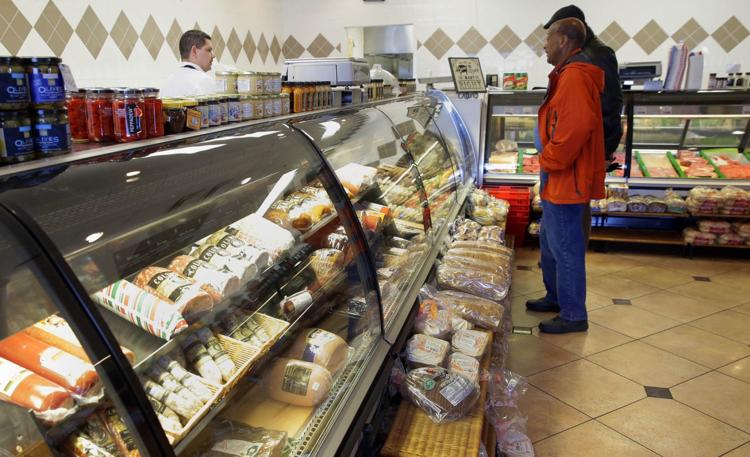 Shades of Brown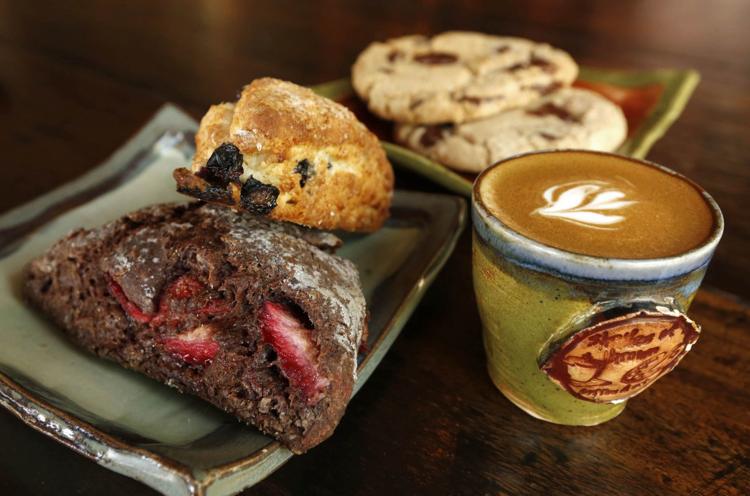 Sisserou's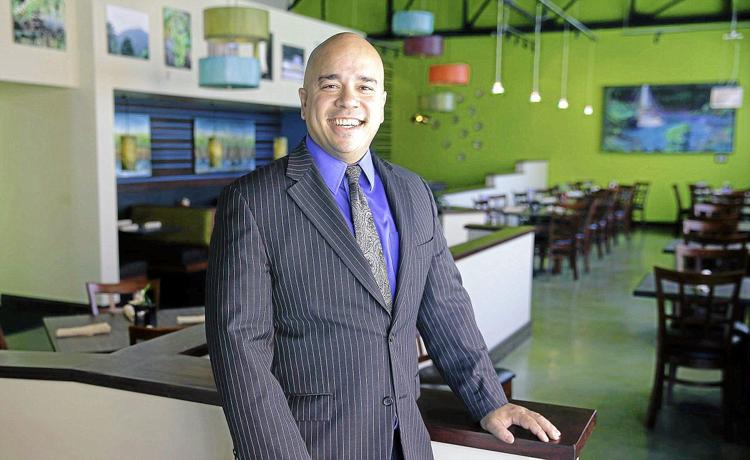 Stonehorse Cafe and Market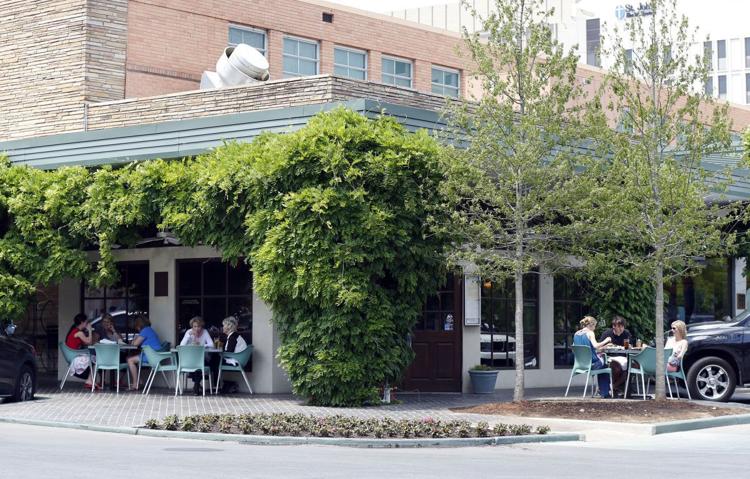 Sushi Hana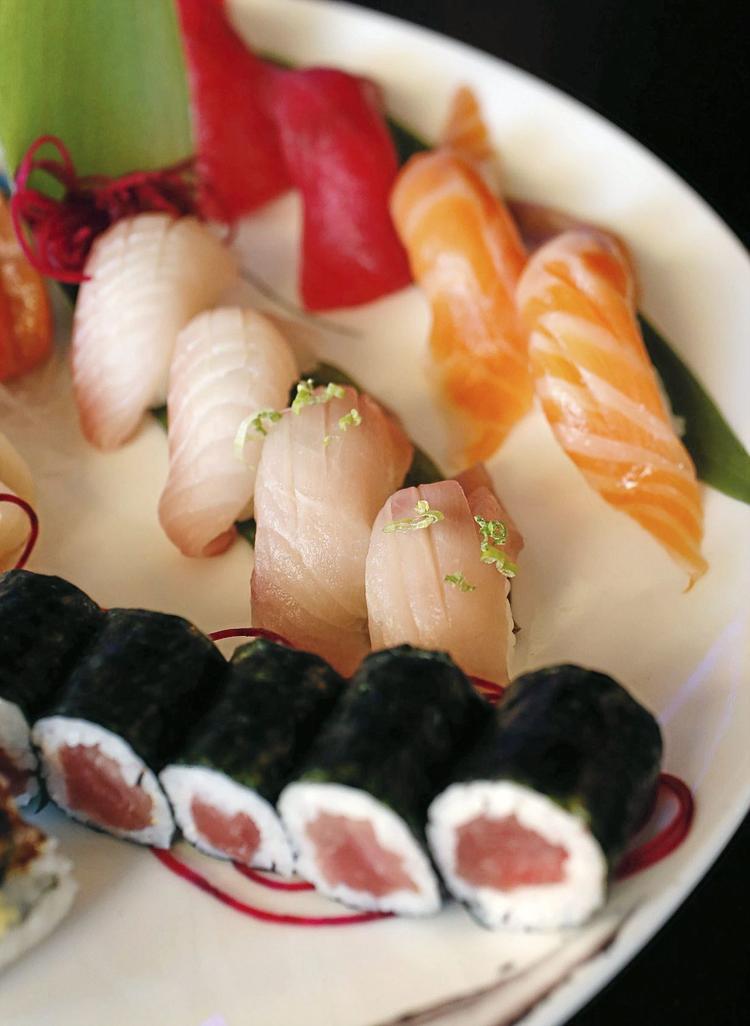 SushiFork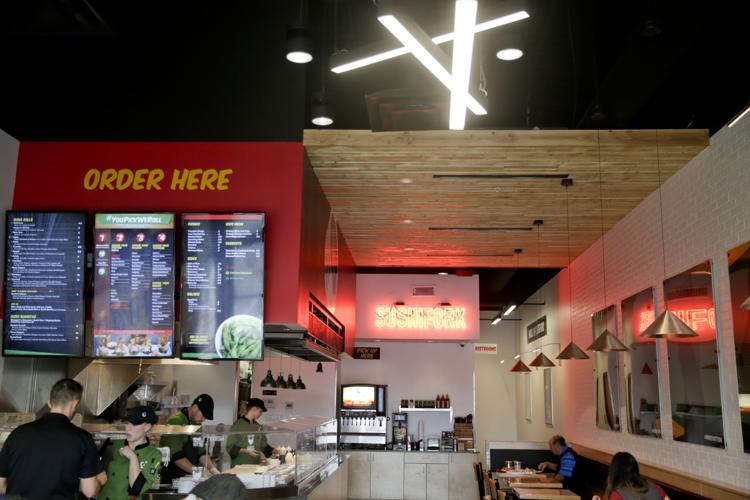 Tacos 4 Life
TAKE 2 — A RESONANCE CAFE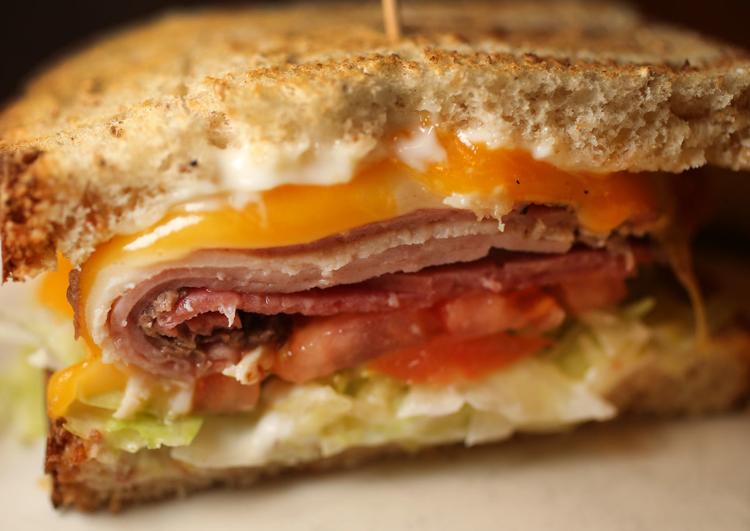 Tandoori Guys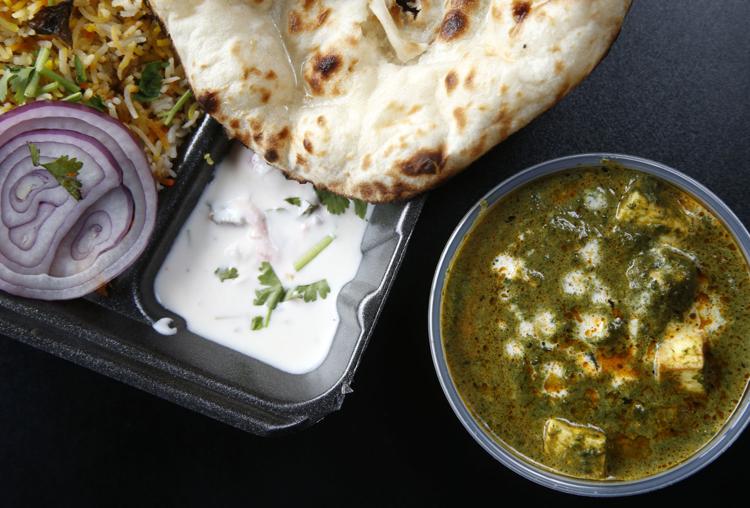 Tandoor Express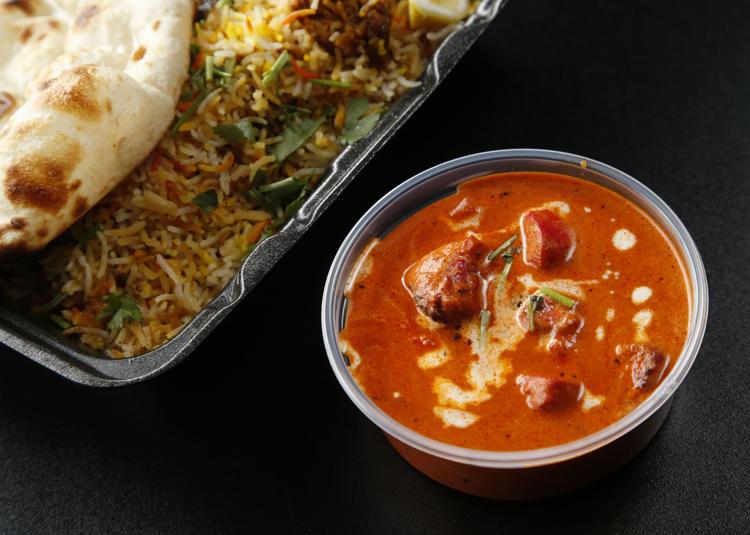 The Tavern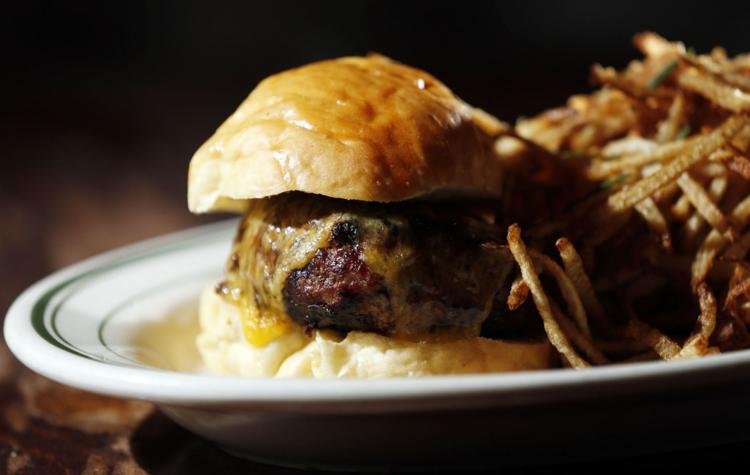 Ted's Cafe Escondido Cafe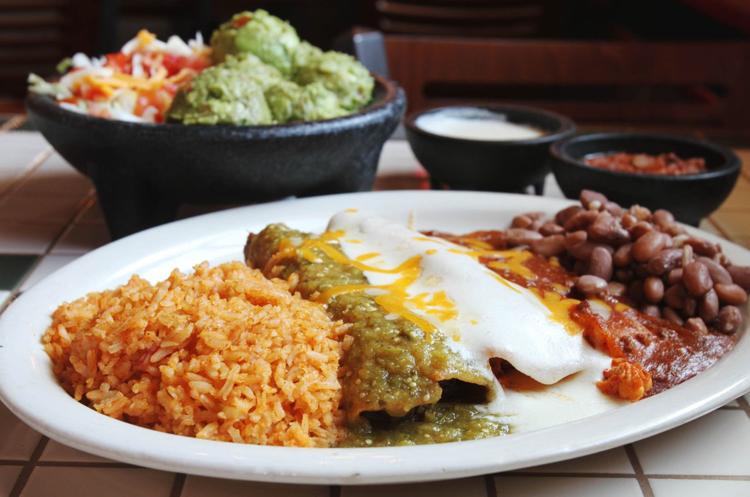 Texas Roadhouse
Thai Village Cuisine
Ti Amo Ristorante Italiano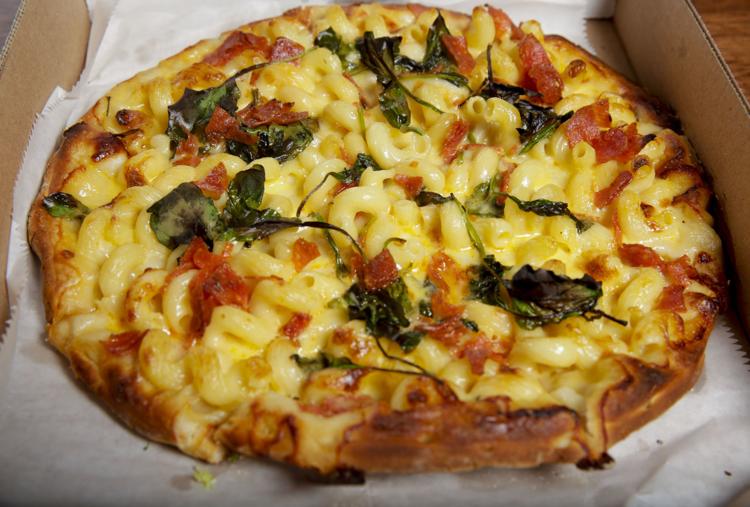 Tokyo Garden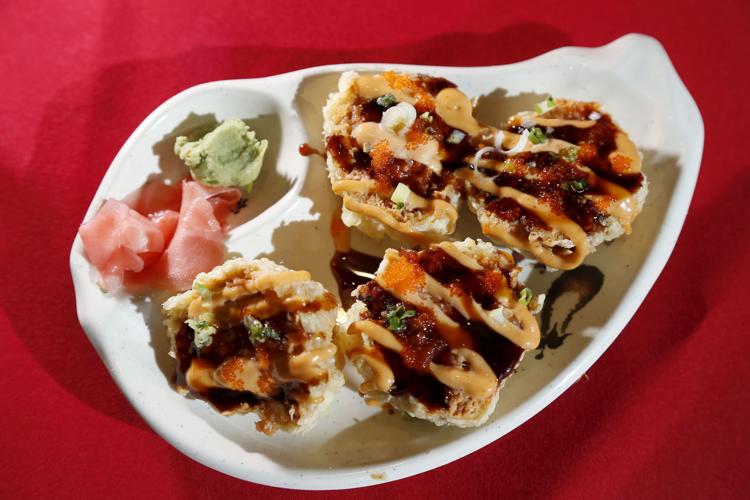 Topeca Coffee Shop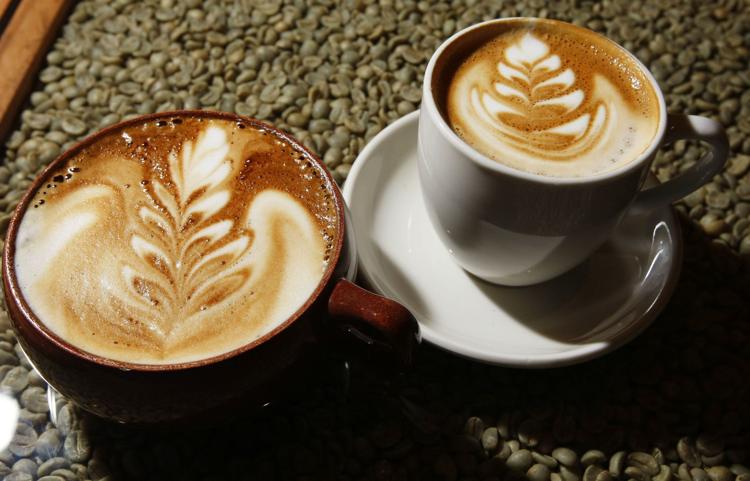 Torchy's Tacos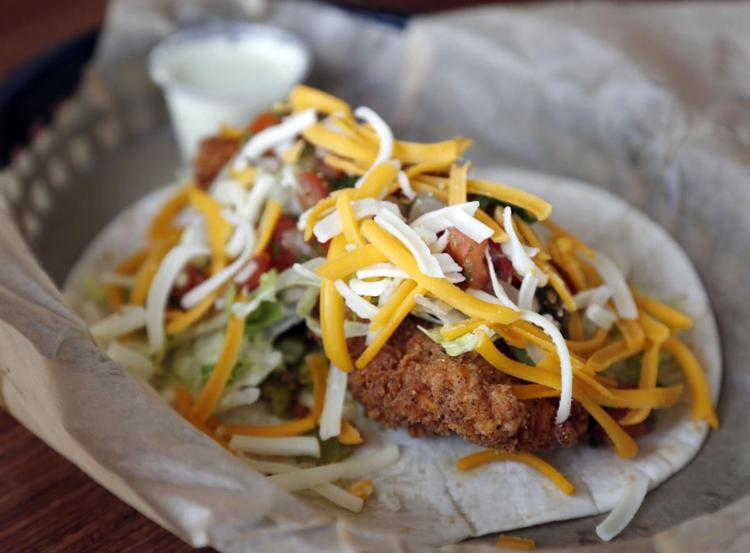 The Tropical Restaurant and Bar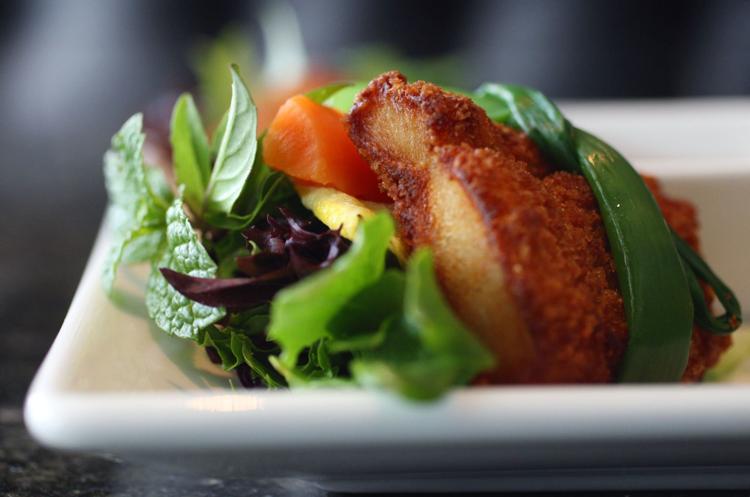 Triangle Coffee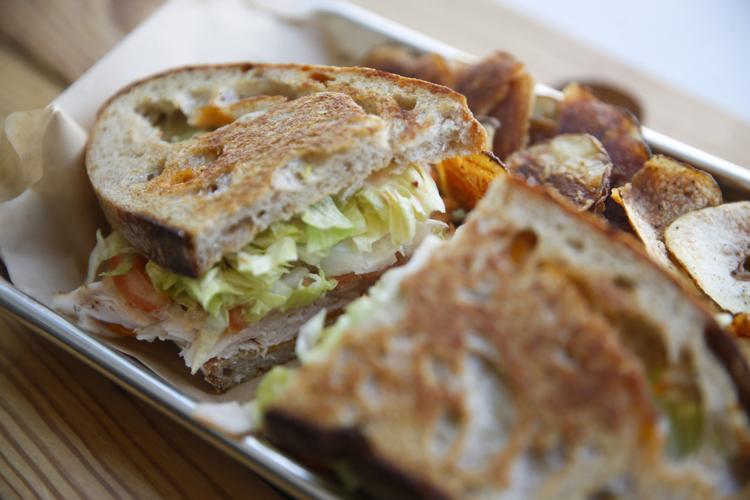 Tucci's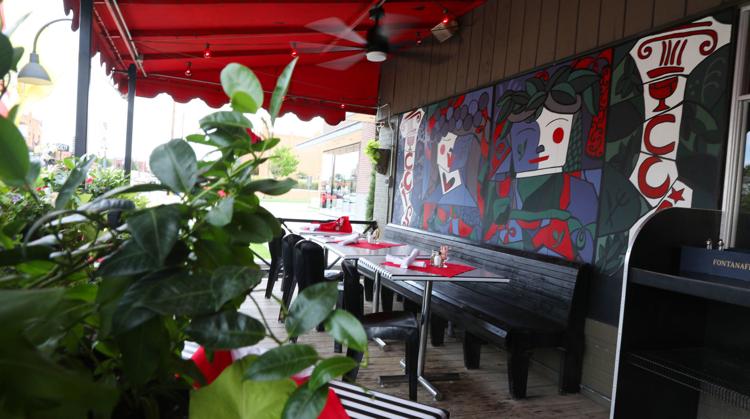 Ty's Hamburgers and Chili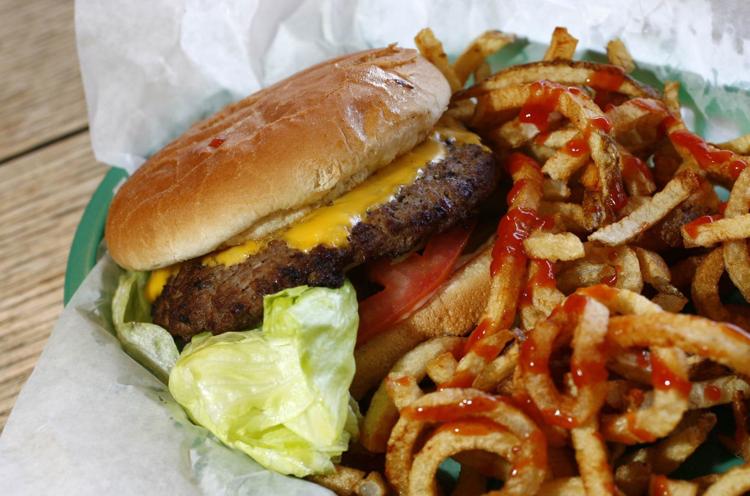 Villa Ravenna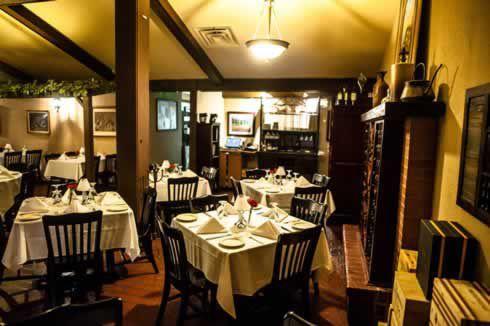 Waffle That!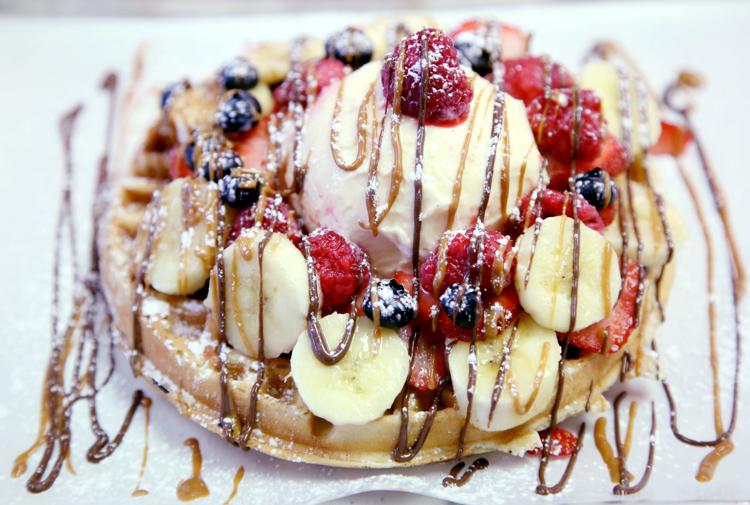 Wanda J's Next Generation Restaurant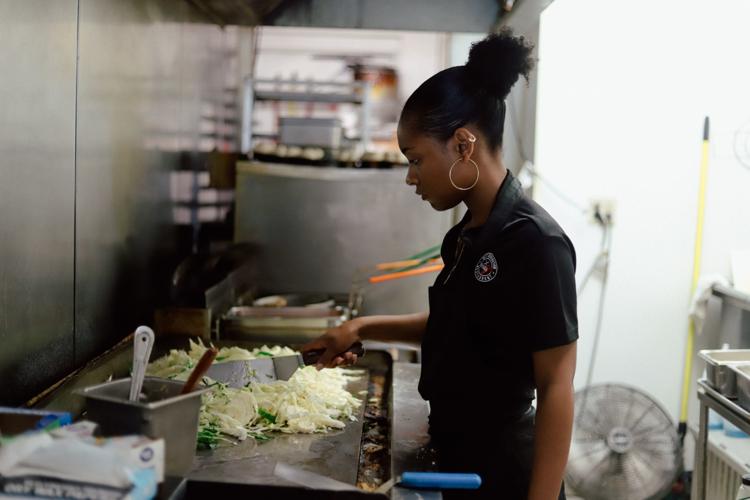 White Lion Pub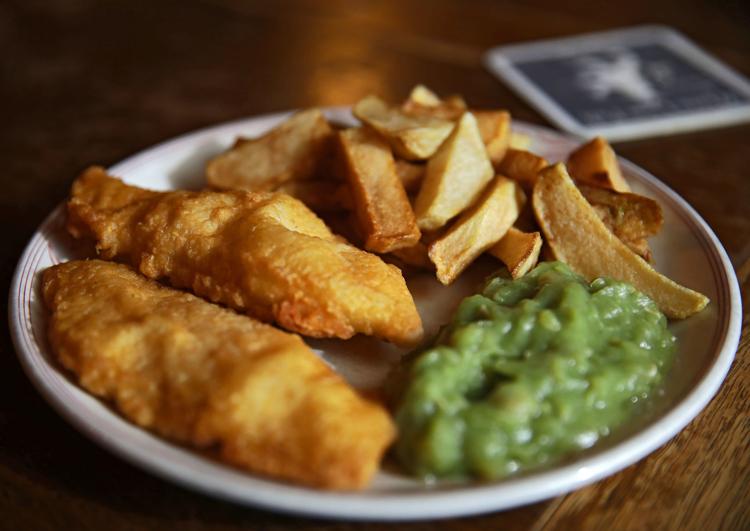 White River Fish Market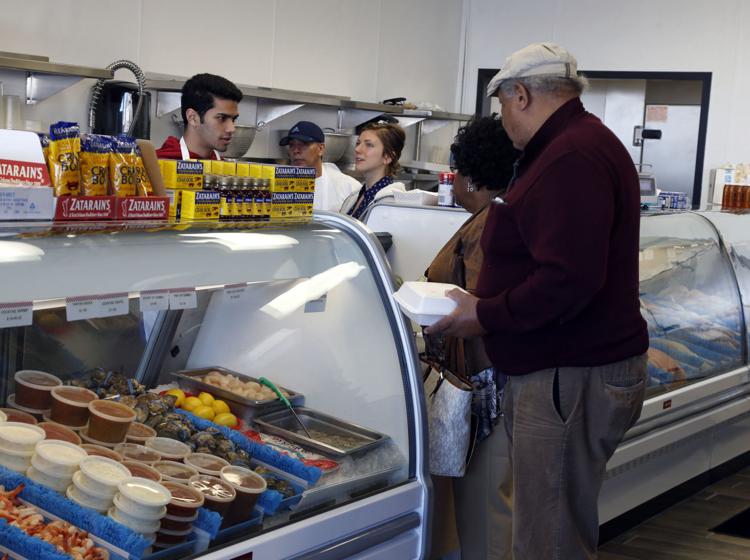 Yokozuna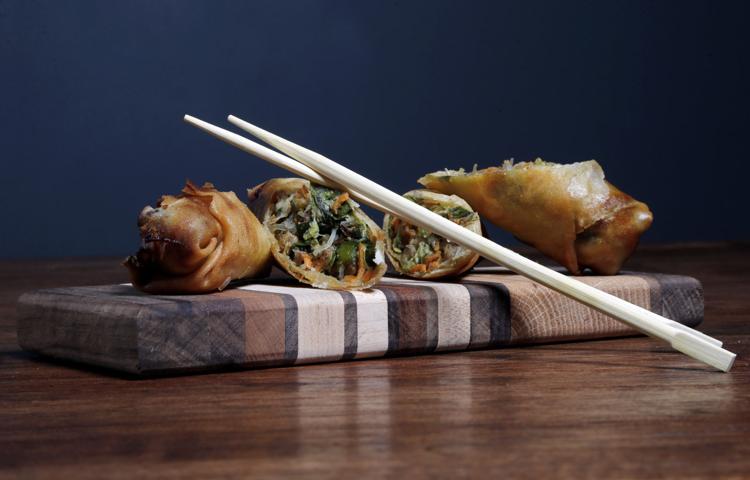 Complete coverage of COVID-19