The Pioneer Woman's presence in Pawhuska, as well as the pet food aisles of major retailers, is expanding.
A new retail store that will specialize in Pioneer Woman-branded merchandise is expected to open in downtown Pawhuska in late March or early April, about the same time that construction will begin to add four additional rooms to The Pioneer Woman Boarding House boutique hotel.
"Yes, we're going to have a whopping total of 12 rooms," said Ree Drummond, who has built the Pioneer Woman brand from a personal blog into a lifestyle empire that encompasses a best-selling series of cookbooks, a popular TV series on Food Network, a wide range of merchandise and a string of businesses that have turned Pawhuska into a national tourist destination led by the Pioneer Woman Mercantile, a combination restaurant and retail store.
"The new store will be in what's basically the lobby of the Boarding House," Drummond said. "We still haven't come up with a name for it yet — 'The Pioneer Woman...' is about as far as I've got."
Drummond said that the menu at the Mercantile will be revamped in March.
Drummond is also launching the latest examples in a new line of dog treats, created in partnership with Purina Foods. The new products are Beef & Veggies Recipe Jerky Sticks, Chicken CranApple Recipe Jerky Sticks and Chicken Tots Recipe Bites. The products are now available at Walmart and from online retailers such as Chewy and Amazon.
Purina debuted the Pioneer Woman line of dog treats in 2019, with a goal of creating items inspired by Drummond's recipes.
"Our dogs are very picky when it comes to store-bought treats," Drummond said. "That's why I thought this would be a fun project to come up with recipes that would mimic some of my recipes and that they would even look a bit like people food.
"That was the idea behind the Chicken Tots," she said, laughing. "After all, here in Oklahoma, tater tots are a big deal. And I'm happy to say that all these treats have passed the Drummond Dogs taste test.
"Dogs have always been such an important part of my life," Drummond said. "They're truly a part of our family. Most people know Charlie the basset hound because he was featured a lot on my blog in the early days."
Charlie, who died in 2017, was also the subject of a series of children's books Drummond wrote. "So I feel that Charlie is still very much in our lives," she said.
The Drummond ranch is currently home to a mix of basset hounds and Labrador retrievers, one of whom named Duke, "pretty much thinks he's the head honcho," Drummond said. "Not just of the rest of the dogs but the whole ranch.
"And even though he's a pretty wild ranch dog, he's actually very happy to take part in things whenever the people from Purina come to visit," she said.
Plan your trip to the Pioneer Woman Mercantile. Where to stay, where to eat and what to see.
Where to stay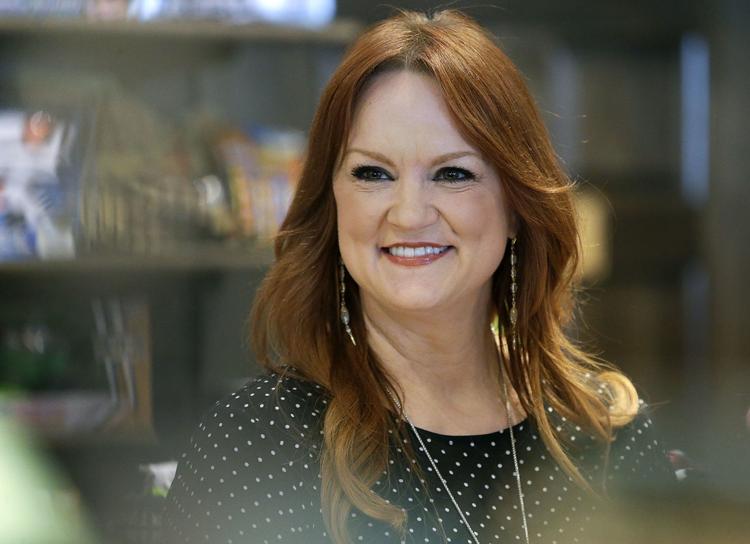 Where to stay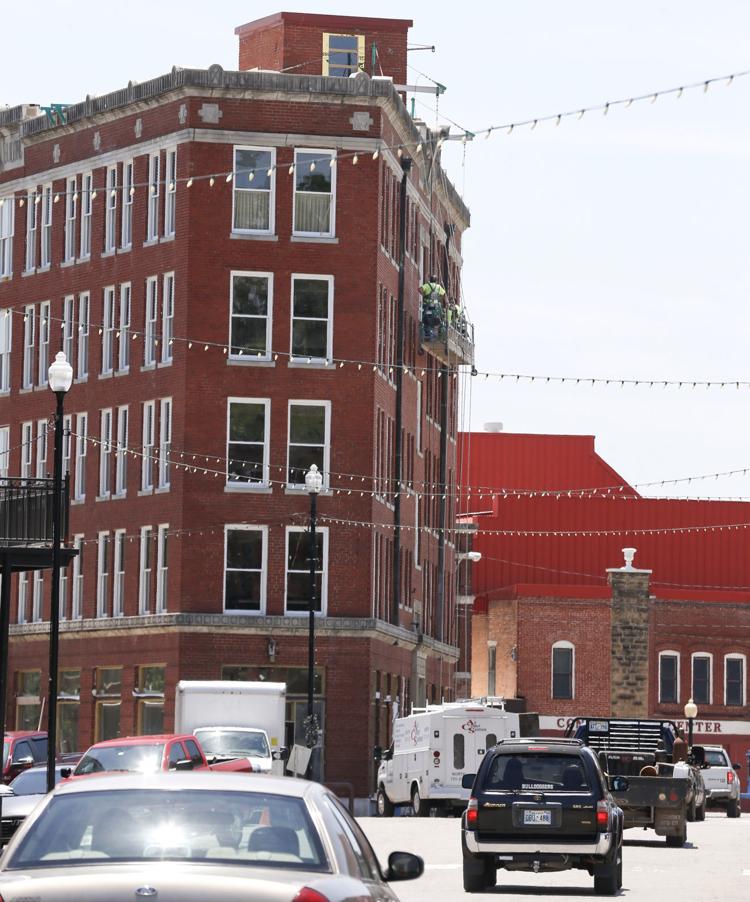 Where to Stay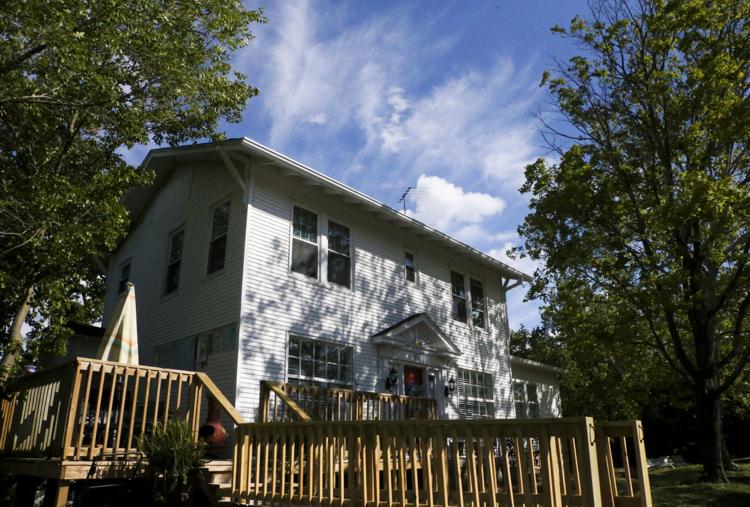 Eating at the Deli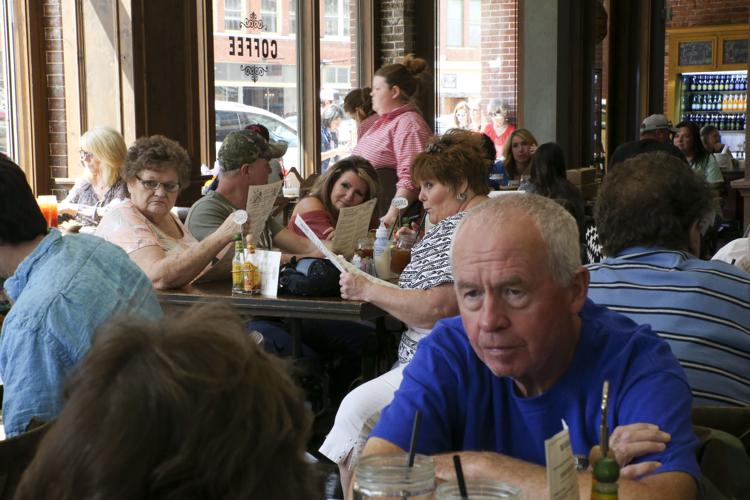 Grab and Go
Upstairs bakery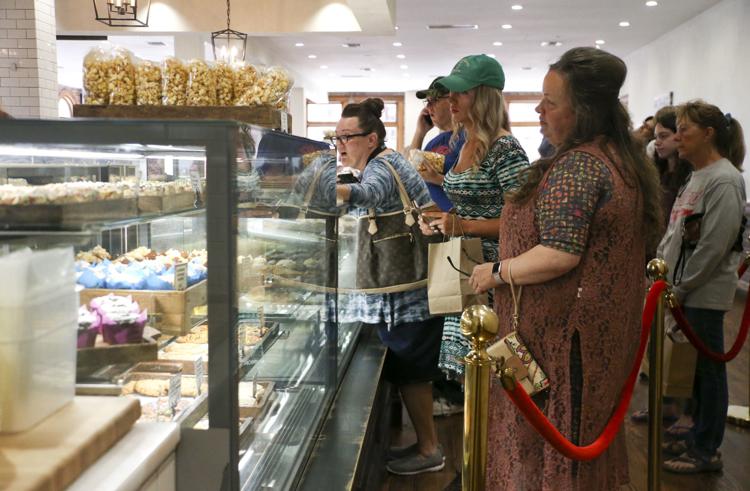 P-Town Pizza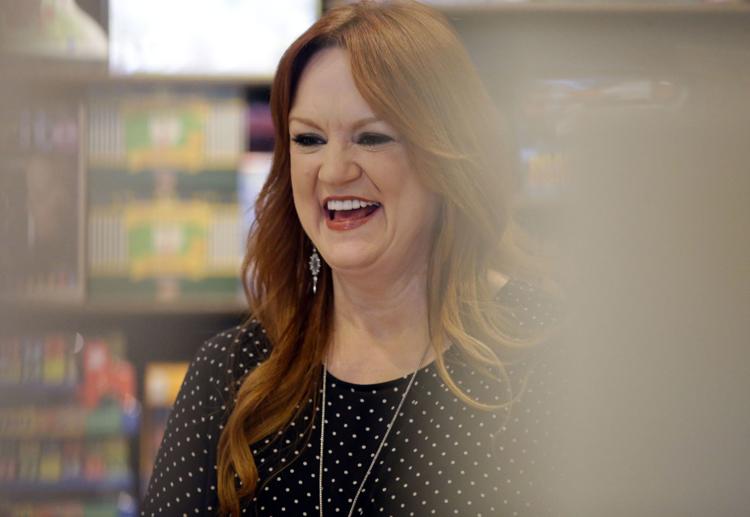 Ree Drummond's ice cream shop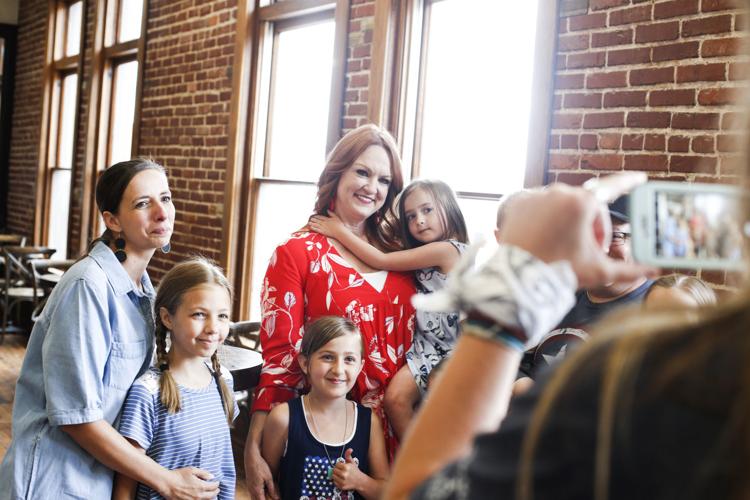 Other eateries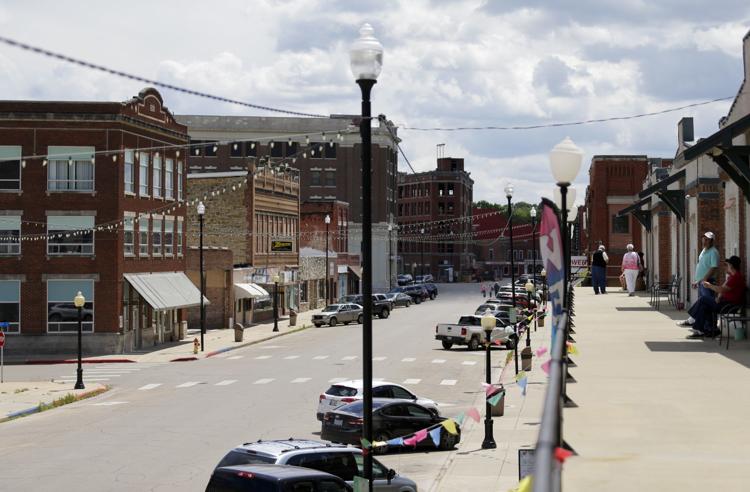 Busiest times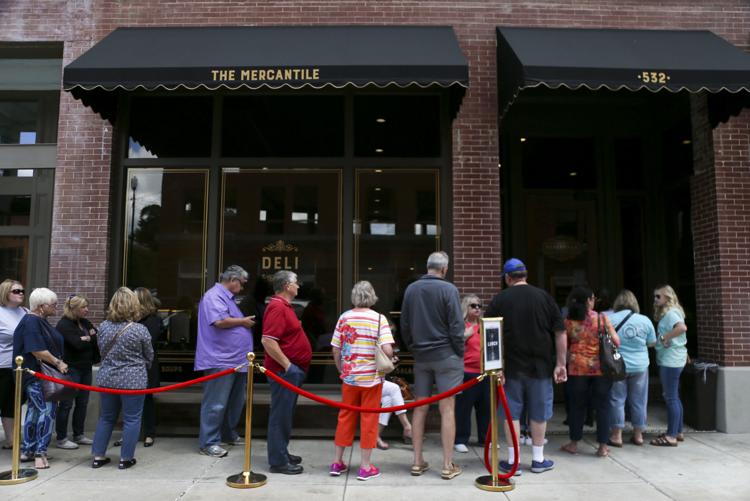 Lodge tour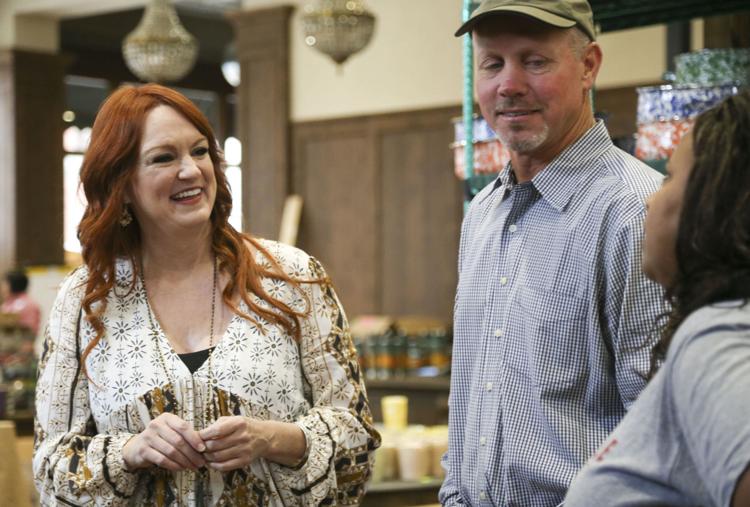 More to do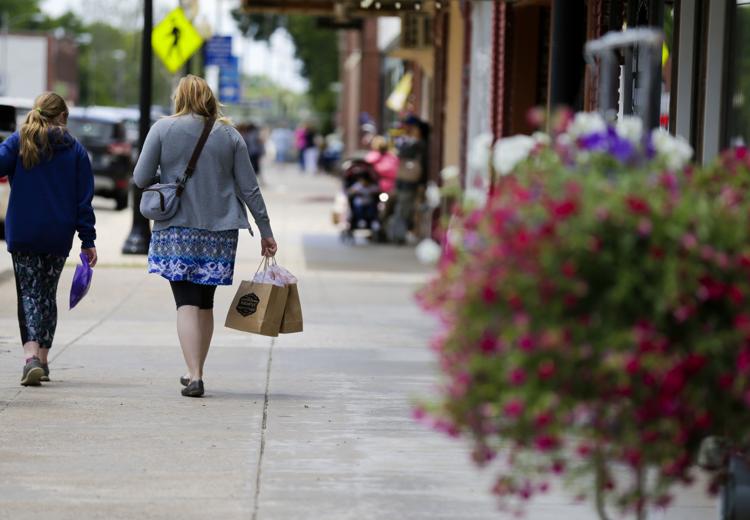 Woolaroc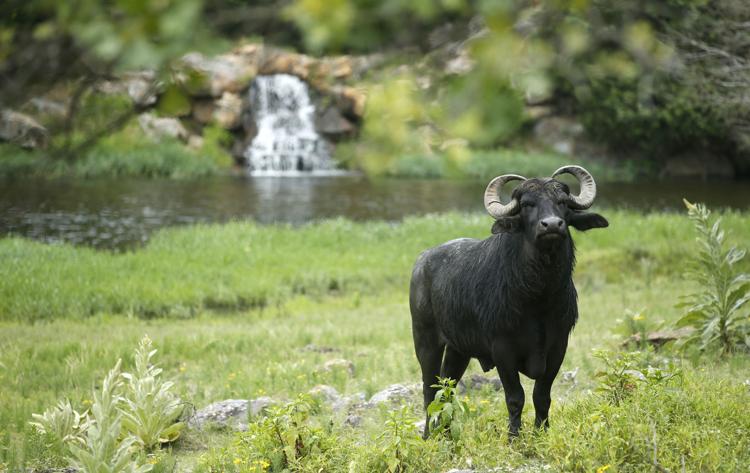 Tallgrass Prairie Preserve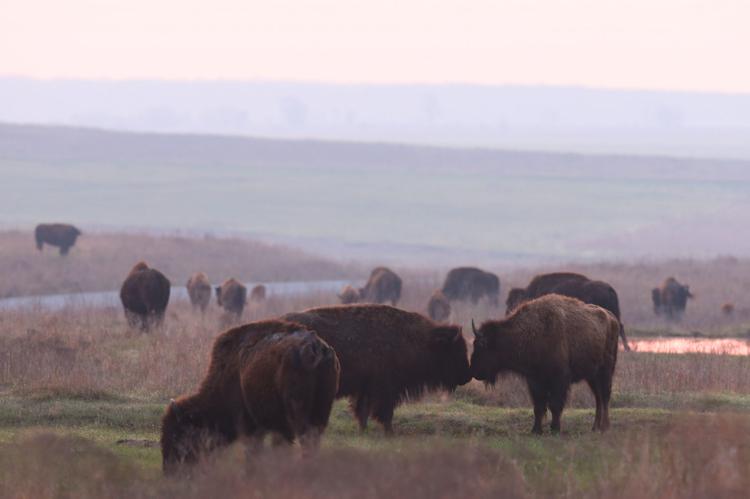 Osage Museum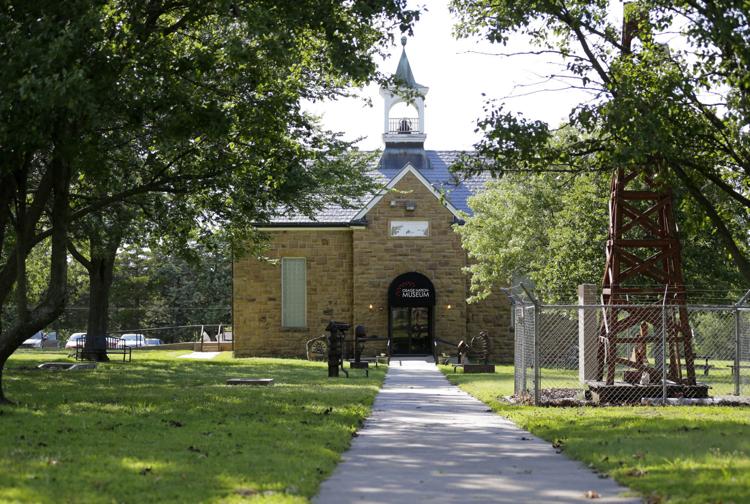 Journalism worth your time and money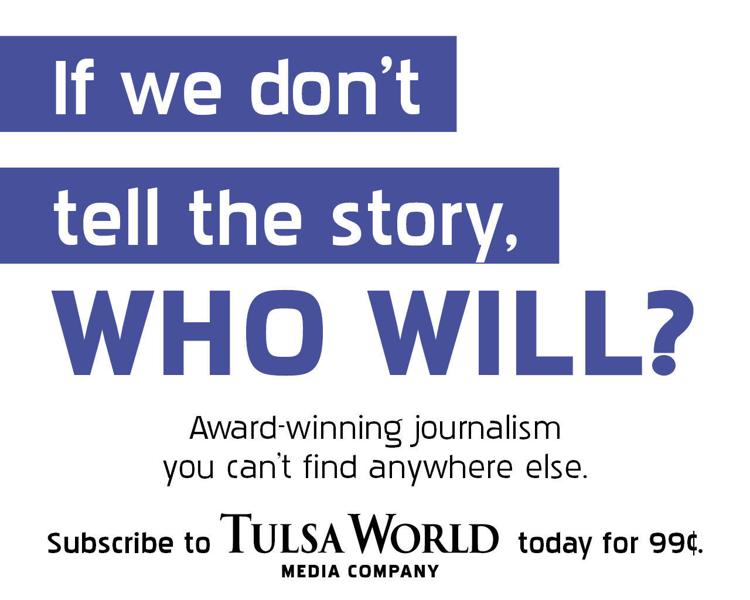 Pioneer Woman Mercantile opens in Pawhuska in 2016
---