What makes the perfect pair? Take Romeo and Juliet, Micky and Minnie and … ketchup and French fries?
They may be completely different but one thing's for sure. We can't imagine one without the other. The following kitchen love stories feature several of our favorite food pairings — spaghetti and meatballs, bacon and eggs, rice and beans, and peanut butter and jelly — and are sure to send sparks flying in your kitchen. We've all seen "Lady and the Tramp," right?
My favorite delicious duo, spaghetti and meatballs, comes together in a bowl, generously sprinkled with cheese and is perfect for sharing … remember that classic scene in "Lady and the Tramp"? Whip up this romantic dinner, including the sauce, in no time. You can make the meatballs ahead of time and freeze them — just thaw them completely before proceeding with step 3.
3 tablespoons olive oil, divided
Generous pinch crushed red pepper flakes
1 small white onion, finely chopped
2 teaspoons minced garlic, divided
2 (28-ounce) cans crushed tomatoes
1½ teaspoons kosher salt, divided, plus more for cooking pasta
1 teaspoon freshly ground black pepper
½ cup finely grated Parmesan, plus more for serving
2 tablespoons chopped flat-leaf parsley
1 pound ground beef chuck
½ cup plain dried breadcrumbs
16 ounces dried spaghetti
1. Set a large pot of salted water to boil. Heat 1 tablespoon oil, the red pepper flakes, onion and half of the garlic in a large saucepan over medium heat until garlic is sizzling, about 1 minute. Do not let garlic brown. Stir in tomatoes and ½ teaspoon salt. Reduce heat to low and cook at a gentle simmer for 30 minutes.
2. In a bowl, combine Parmesan, parsley, egg, remaining garlic, 1 teaspoon salt and 1 teaspoon pepper. Add beef, breadcrumbs and water; mix gently with your hands, until just combined and very moist. Form into 18 2-inch balls.
3. In a large Dutch oven or heavy pot, heat remaining 2 tablespoons olive oil over medium heat. Add meatballs, and cook, turning occasionally, until browned all over, 8 to 10 minutes. Add tomato sauce and bring to a gentle simmer. Cover partially, and cook, stirring occasionally, until meatballs are cooked through, about 10 minutes longer.
4. Meanwhile, cook pasta in generously salted boiling water until al dente. Drain, add to the sauce pot, and toss gently. Serve, topped with grated cheese.
Bacon and Egg Baguette Bakes
Nothing says breakfast more than bacon and eggs, but our family loves this as dinner, paired with a simple green salad. Think of this as a breakfast casserole baked into a bread bowl, so feel free to vary the vegetables to your liking, or even substitute sweet Italian sausage for the bacon.
2 (1-pound) Italian or soft French baguettes, unsliced
1 medium red or yellow sweet pepper, chopped (¾ cup)
½ cup sliced green onions
⅔ cup whipping cream, half-and-half or light cream
¼ cup snipped fresh basil
1½ cups shredded fontina, mozzarella or provolone cheese (6 ounces), divided
1. Preheat oven to 350 degrees. Line a rimmed baking pan, large enough to hold both bread loaves, with parchment paper. Using a serrated knife, cut a wedge into the top of each loaf, cutting to about 1 inch from each long side. Use a spoon or your fingers to carefully remove the inside of each loaf, leaving about ¾-inch shell. Arrange bread shells on the prepared baking pan.
2. In a large skillet, cook bacon until crisp. Transfer bacon to a paper towel-lined plate to drain, then crumble into bite-sized pieces. Add peppers to skillet with bacon fat and cook until just tender, about 8 minutes, stirring in the green onions the last minute of cooking. Remove from heat; drain off fat.
3. In a large bowl, combine eggs, whipping cream, basil and salt. Stir in bacon, pepper and green onion mixture, and 1 cup of the cheese.
4. Carefully pour egg mixture into bread shells. Sprinkle with the remaining ½ cup cheese. Bake, uncovered, until eggs are set, 35 to 40 minutes. Let stand for 5 minutes. Using a serrated knife, carefully cut loaves into slices.
— Adapted from Better Homes & Gardens
Rice and Bean Enchiladas with Creamy Tomatillo Sauce
Together, rice and beans in any combination make for a perfect comfort food. Here, they serve as a hearty filling for zesty enchiladas. The filling makes enough for a few extra enchiladas, so make another tray-full and freeze them for later. For a spicier bite, stir a small can of diced green chiles into the rice and bean mixture before filling your enchiladas.
½ cup long-grain white rice
1 (15-ounce) can pinto beans, drained
2 cups shredded Monterrey jack cheese, divided
4 ounces cream cheese, cut into ½-inch pieces
2 cups jarred salsa verde
½ cup chopped cilantro, plus more for garnishing
1. In a small saucepan, bring 1 cup water, the rice and salt to a boil over high heat. Lower the heat to low, cover and cook until the water is absorbed, about 15 minutes. Fluff with a fork and transfer to a medium bowl to cool slightly. Add the beans, 1¼ cups Monterrey jack cheese, the green onions and cream cheese; stir gently.
2. Meanwhile, using a blender or food processor, blend the salsa verde, cream and cilantro until smooth.
3. Preheat the oven to 350 degrees. In a medium skillet, heat the oil over medium-high heat. Using tongs, carefully place 1 tortilla at a time into the hot oil and fry, turning once, until softened, 5 to 10 seconds per side. Transfer to paper towel-lined plates to drain.
4. Mound ½ cup of the filling down the center of each tortilla. Roll up tightly, then place seam side down in a 7-by-11-inch glass baking dish. Pour the sauce over the top and sprinkle with the remaining ¾ cup Monterrey jack cheese. Cover with foil and bake until bubbly, about 20 minutes. Serve, topped with more chopped cilantro.
— Adapted from Rachael Ray
Peanut Butter and Jelly Sandwich Cookies
These not-too-sweet cookies are delicious as is, but we all know peanut butter and chocolate are a match made in heaven, so feel free to fill a few with Nutella or some melted chocolate.
1 stick unsalted butter, at room temperature
½ cup packed light brown sugar
1 teaspoon pure vanilla extract
1½ cups smooth peanut butter (not natural)
⅔ cup Concord grape jelly
1. Whisk the all-purpose flour, whole-wheat flour, baking powder and salt in a medium bowl. Beat the butter, granulated sugar, brown sugar and vanilla in a large bowl with a mixer on medium-high speed until light and fluffy, about 5 minutes. Beat in the egg until combined, then beat in the peanut butter until smooth. Reduce the mixer speed to low and beat in the flour mixture until just combined. Turn out the dough onto a piece of parchment paper and pat into a rectangle. Top with another piece of parchment and roll out the dough into a ¼-inch-thick rectangle. Refrigerate until firm, about 1 hour.
2. Position racks in the upper and lower thirds of the oven; preheat to 375 degrees. Trim the edges of the dough and cut into 1½-inch squares. Arrange 2 inches apart on 2 unlined baking sheets; press each with the back of a fork to make a crisscross pattern, flattening slightly. Gather the scraps and refrigerate until firm, if needed; reroll to cut out more cookies.
3. Bake, switching the pans halfway through, until the cookies are almost set, about 14 minutes. Let cool 5 minutes on the pans, then transfer to racks to cool completely. Sandwich the grape jelly (about 1 teaspoon per sandwich) between the cookies.
— Adapted from Food Network
---
Need lunch ideas? Check out Scott Cherry's latest restaurant reviews
Bluestone By Day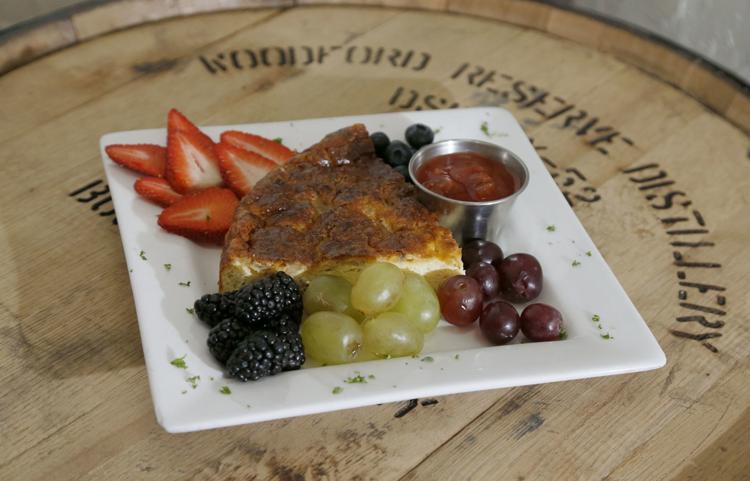 The Bramble in Broken Arrow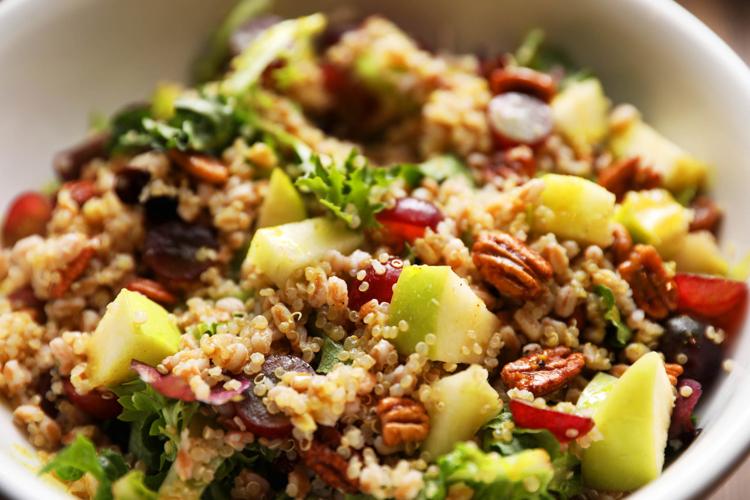 Celebrity Restaurant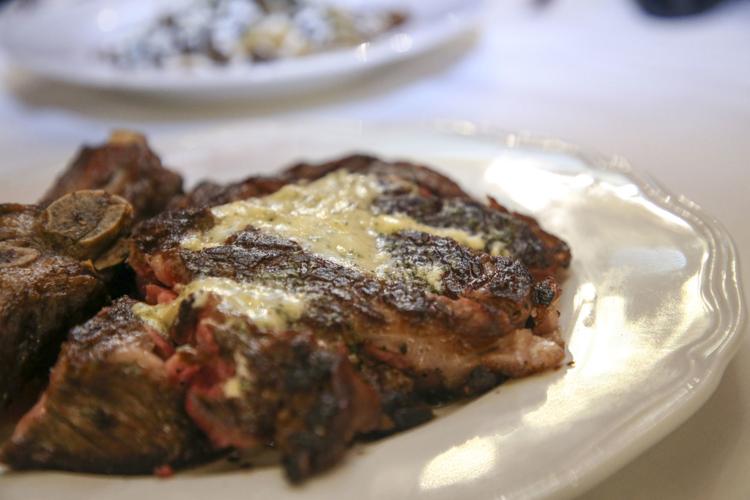 Felini's Cookies & Deli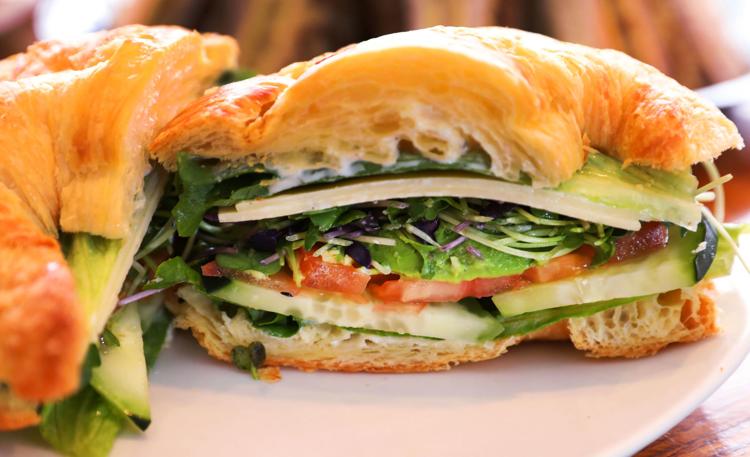 S&B's Burger Joint in Owasso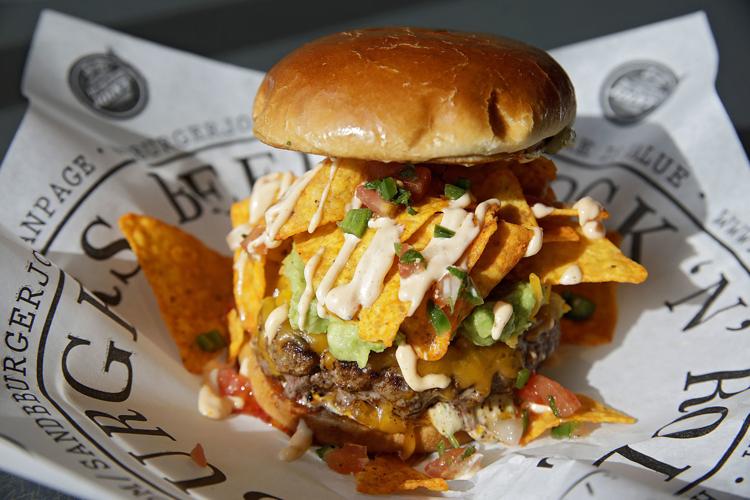 Toyosu Buffet in Broken Arrow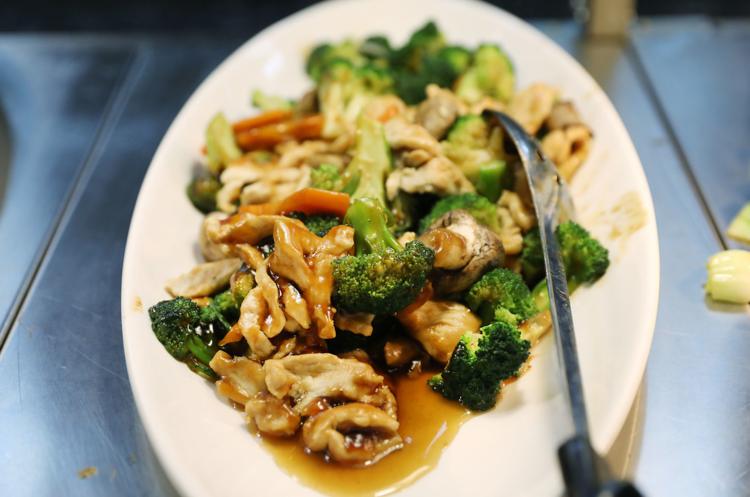 Vintage Wine Bar
The Flame Broiler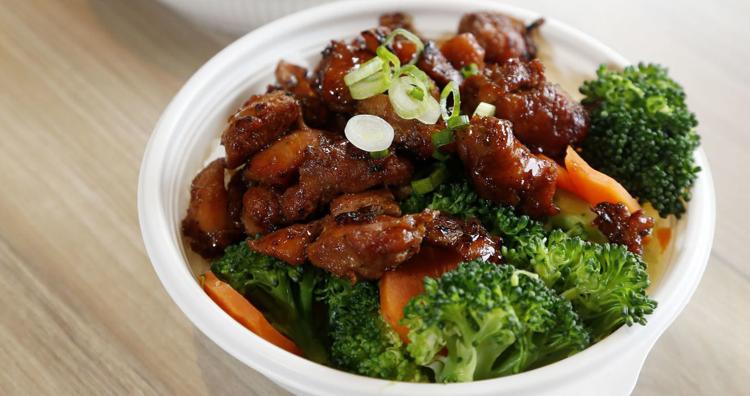 Amelia's Market & Brasserie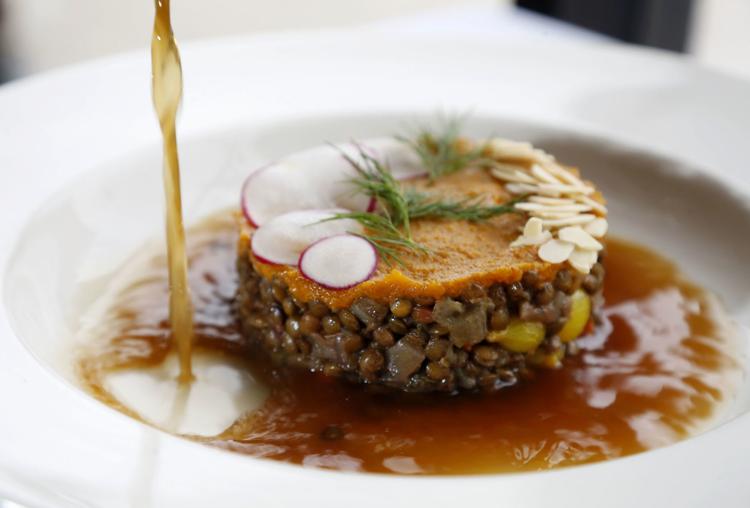 The Deuce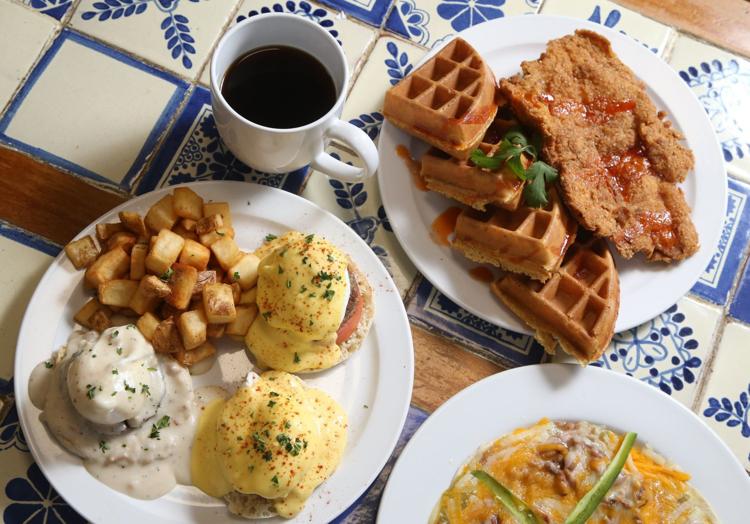 Bayou Boyz BBQ in Jenks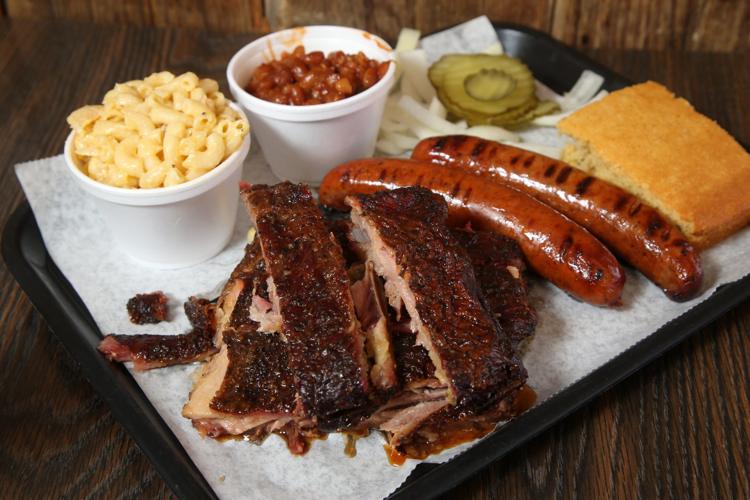 Ike's Famous Plate Lunches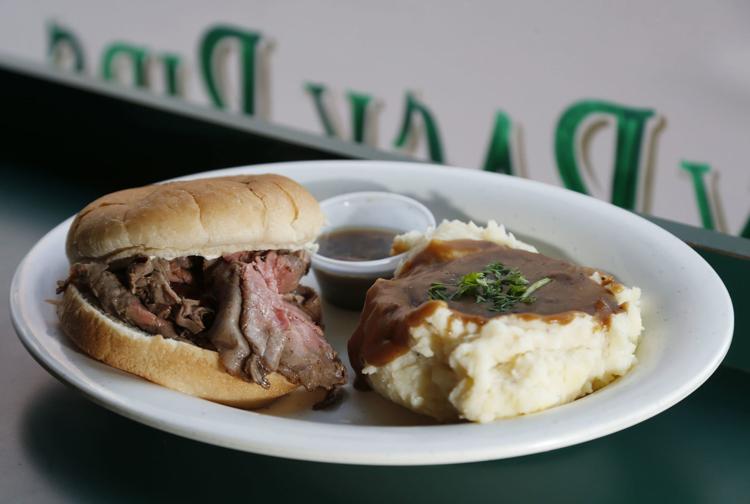 El Patron Cocina Mexicana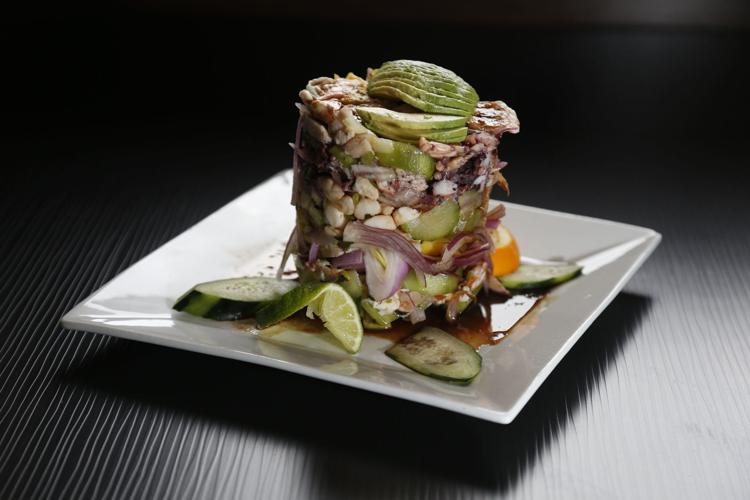 Journalism worth your time and money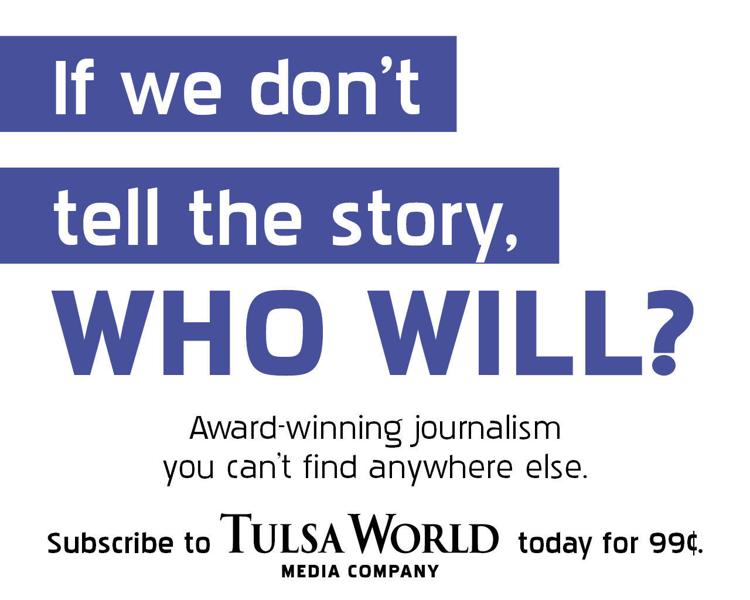 What the Ale: Beer of the Week: Welltown's Puff Daddy