Some nights — quite a few nights, it seems — they really wanted to go out, maybe to see a concert or visit a museum or just to have dinner, but they stayed home instead.
With a population approaching 6.5 million, the Dallas/Fort Worth metroplex offered plenty to do for Courtney Wilson and her husband. But too many other people were doing it.
"Traffic was terrible," she says. "Parking was terrible. Everything was expensive. It was a lot of trouble to go anywhere."
Wilson followed her husband to Oklahoma nine years ago to take advantage of a job opportunity, and they didn't know how they would like it. In Texas, Tulsa wouldn't even crack the top 5 metropolitan areas. It would hardly count as a "big city" at all.
"The funny thing is," Wilson says, "we probably do a lot more stuff now. We go to concerts and we go to museums and we go a lot of places because Tulsa has a lot of the same things that you find in a bigger city. But here, they're easy to get to."
She discovered, in other words, that Tulsa is a Goldilocks kind of place. Not too big but not too small. Just right. Or, as native Tulsans have been saying for generations, "we're a big city with a small-town feel."
But how big can a place get before it actually starts to feel big?
When federal officials release the next round of population estimates this spring, the Tulsa metropolitan area expects to have more than 1 million residents for the first time in the city's history. Or perhaps Tulsa will fall just under a million this time and will have to wait until the 2020 Census to reach 1 million officially. But either way, Tulsa is about to hit an important milestone.
That growth is already bringing big-city opportunities, attracting the kind of concerts and investors and retailers that used to skip over Tulsa. But will the city lose the "small-town feel" that has lured a lot of people here in the first place?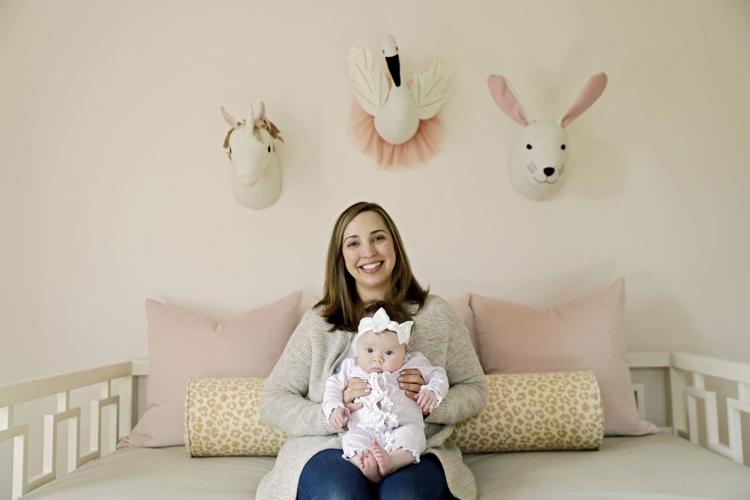 Self-confidence
Census numbers, especially the literal head count that comes every 10 years but also the periodic population estimates, have some real consequences. The more people who are counted in Tulsa, the more funding Tulsa can get for schools, for highways, for law enforcement and other government services.
And businesses notice the numbers, too. Tulsa has already attracted big-name stores that people used to have to leave town, if not leave the state, to experience. Urban Outfitters, for example, opened a store in 2015, while Trader Joe's and Costco arrived in 2016. Not because those retailers lowered their standards but because Tulsa finally matched the demographics for which they were looking.
Reaching 1 million in population could draw a whole new wave of investment, says Maggie Hoey, executive director of Tulsa's Young Professionals.
"It puts us in a whole different tier of cities," Hoey says. "We've always been a city that can punch above our weight, but this is going to make us even more competitive."
When deciding where to open offices, businesses have to consider what kind of talent they will be able to recruit to live and work in a city, she says. And corporations know it's a lot easier to persuade workers to relocate, and especially young professionals, when you can say "there's more than a million people here." That sounds a lot more exciting than just 990,000, Hoey says.
It's not a big difference mathematically, but it makes a bigger impression, she says. "It changes the conversation."
Perhaps the biggest difference, however, will be the intangibles. Tulsans might think about ourselves differently when there's a million of us.
"Tulsa has been gaining a lot of self-confidence lately," Hoey says, "and this is only going to help that more."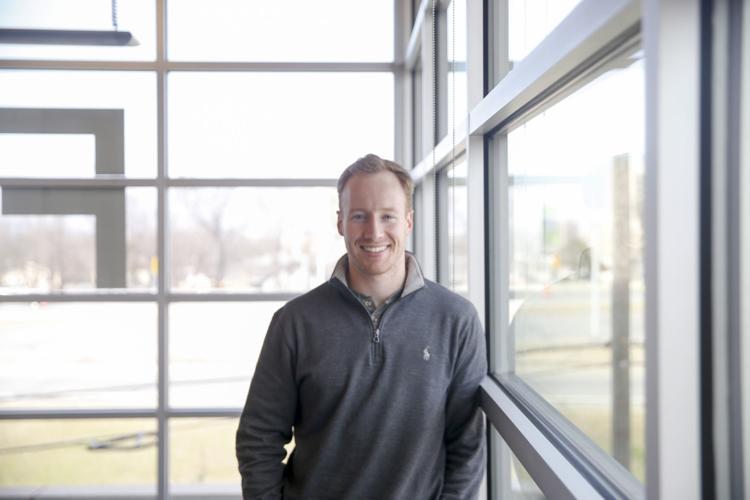 A changed city
Trevor Killblane grew up in Davis, a small town near Turner Falls just off Interstate 35 and less than an hour from the Texas border.
Still in his early 20s, he came to Tulsa last year to be closer to his girlfriend, who is now his wife. But he thought he might eventually move back to his family's ranch or perhaps at least move to Oklahoma City to be closer to the folks in Davis.
Not anymore. Tulsa has a way of getting a hold on people.
"It's like a big city," Killblane says — and notice he says like a big city, not is a big city — "but doesn't feel like a concrete jungle. We have a lot of green space, a lot of parks and trees. Our neighborhood has a lot of big, mature trees. So we can go downtown and have that urban experience, but when we go home, it doesn't feel like a big city anymore."
He's planning to stay here and raise a family. But young professionals like Killblane don't seem to be the demographic that is driving Tulsa's population growth. Factor out immigration and more people moved out of Tulsa last year than into it, according to Census estimates. But young professionals might be benefiting the most from population growth, turning Tulsa into the kind of vibrant, diverse city in which they want to live.
After growing up in Tulsa, Amber Turner left for college after McNellie's pub opened in downtown's Blue Dome District in 2004 but before McNellie's success helped spark a massive wave of revitalization.
"Back then," Turner says, repeating an adage about Tulsa, "the only people on the sidewalks after dark were homeless."
She met her husband during graduate school in Austin, a metropolitan area twice Tulsa's size. And the young couple enjoyed the night life and restaurant scene in the Texas capital. But the cost of living forced them out.
"There's a lot to do in Austin," she says, "if you can afford to do it."
Moving back to Tulsa, however, didn't exactly seem like an exciting option until Turner discovered a changed city.
"Downtown is amazing now," she says. "It reminds my husband of Austin, except the prices are lower and commuting is easier."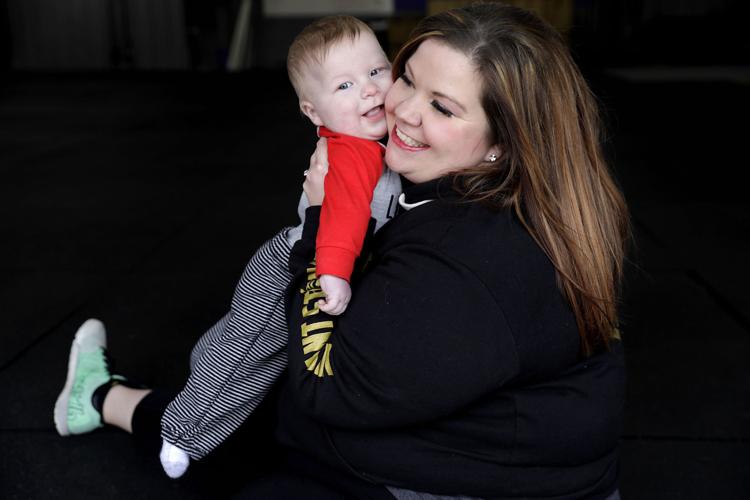 Room to grow
Over the past several years, more than 27 percent of Tulsa's population growth can be traced to immigration, according to Census data. But that number doesn't capture the full impact because foreign-born mothers account for more than 10 percent of births in Oklahoma, too.
"People aren't just moving to Tulsa," says Christina da Silva, a City Hall official who leads the New Tulsans Initiative to make immigrants feel welcomed. "They're staying here and raising families, and that contributes to growth, too."
Especially for Hispanic immigrants, word-of-mouth seems crucial for deciding where, exactly, to relocate in the United States, da Silva says. And Tulsa gets positive feedback from those who have already come.
"It's a friendly city," she says, "and a city with a lot of economic opportunities. Word is spreading."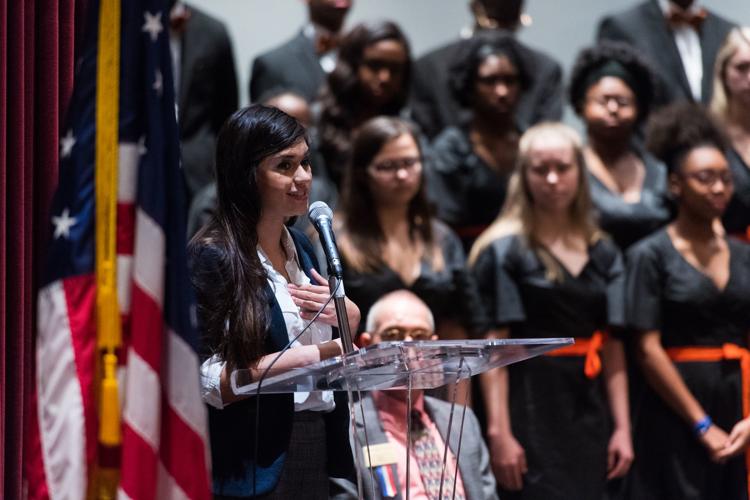 Whether born to immigrant parents, the 1 millionth Tulsan — whoever it is — will most likely be a baby, not someone moving into the city. Births account for five times more growth than immigration.
Of course, we'll never know who that one-in-a-million Tulsan really is. But it could be Chloe Wilson, who was born in late September, about the earliest time period where projections say Tulsa might have reached the big number.
After moving from Dallas nearly a decade ago, her parents are raising three children here, declaring Tulsa to be the nearly ideal blend of big-city opportunities and not-so-big-city convenience. But will 1 million people tip that balance?
"I'm not worried about it," Chloe's mom says. "Tulsa has a lot of room left to grow."
If current trends continue — which, of course, they won't — the 2 millionth Tulsan should be born sometime around the year 2154.
---
Editor's Note: When federal officials release the next round of population estimates this spring, the Tulsa metropolitan area expects to have more than 1 million residents for the first time in the city's history. Tulsa World Magazine explored what that will mean for Tulsa. Order your copy of Tulsa World Magazine at tulsaworldmagazine.com