Juneteenth has been celebrated among African Americans for 155 years as the day when slavery was finally abolished in the United States.
But June 19 should be a national holiday, the Rev. Al Sharpton said, because "it was the first day that made this country step up to the model it announced, that all men are created equal."
Sharpton, a nationally known civil rights activist and founder of the National Action Network, was the keynote speaker at Tulsa's Juneteenth celebration, held Friday in the Greenwood District.
"I don't care about threats," Sharpton said at one point in his speech.
Earlier in the day, it was revealed that Sharpton had begun receiving death threats soon after his arrival in Tulsa.
At a hastily called press event about 90 minutes before Sharpton was to take the stage for his keynote address, organizers said Sharpton was "very concerned" about his safety and that there had been some suggestions that Sharpton's appearance, and perhaps the rest of the festival itself, be canceled.
However, Sharpton — who was introduced by Tiffany Crutcher, whose friendship with Sharpton began in the wake of the killing of her brother Terence Crutcher, as "a true friend and a true freedom fighter" — strode out onto the Juneteenth stage and immediately led the crowd in the chant "No justice, no peace."
Through the rest of his 30-minute address, Sharpton exhorted and encouraged the crowd with examples of strength and resilience from African American history and several pointed jabs at President Donald Trump.
"That's why I'm puzzled by people who go around saying 'Make America Great Again,'" Sharpton said. "I want them to give me the date when America was great for everybody."
He listed a number of historic situations, from the discrimination under Jim Crow laws to women being denied the right to vote and immigrants being barred in spite of the Statue of Liberty's offer to "bring me … your huddled masses," that did not portray a "great" America.
Sharpton then remarked on the diversity of the crowd and said, "We are the ones who are going to make America great for everybody for the first time."
In reference to Trump's tweet that seemed to promise "all protesters" coming to Trump's campaign rally Saturday at the BOK Center would be met with violence, Sharpton said, "If I had said what Trump said, I would have been charged with inciting violence."
He also mocked Trump's professed ignorance of Juneteenth and its importance to African Americans. Trump's rally was originally scheduled for Friday but was moved to Saturday in the face of local and national outrage.
Juneteenth commemorates the date slaves in Texas finally received the news about the Emancipation Proclamation.
Sharpton said Trump, a native New Yorker, grew up in a city where two-thirds of the population was African American or Latino.
His lack of knowledge about this pivotal event was either the result of an "insensitive and isolated" life or "he's lying." In either case, Sharpton said, Trump was "too culturally deficient to address this country as its head of state."
Sharpton also challenged Trump's claims of doing a great deal for the African American community, saying that many of the things Trump claimed to have accomplished, such as lowered unemployment, were the result of President Barack Obama's policies.
"You just rode the wave," Sharpton said. He challenged Trump to use his rally Saturday to set out definite policies dealing with racism and police brutality.
"If you come to Tulsa and you can't say something concrete (about these issues), then don't say anything at all," he said.
Sharpton said Juneteenth should be a national holiday because "it was the first day this country stepped up to living up to the model it announced, that all men are created equal. That is why all humane and decent people should celebrate this day."
Sharpton was preceded by several notable members of Tulsa's African American community, including the Rev. Robert Turner of Vernon AME Church and attorney Damario Solomon-Simmons, both of whom spoke about the need for reparations resulting from the Tulsa Race Massacre of 1921, in which the area where this year's Juneteenth Festival was held was destroyed.
At a media briefing earlier in the day, Sharpton stressed that he came to Tulsa for a specific reason.
"I came here to address an issue," Sharpton said, referring to the recent protests against racism and police brutality in the wake of the high-profile killings of African Americans in recent weeks, such as the killing of George Floyd by a Minneapolis police officer.
"I would say to Trump, you should deal with the issue — the issue of how to deal with racial inequality," he said. "He needs to tell his policy of how he is going to close the racial gap in America."
On the positive side, Sharpton said, "I have seen more unity among Black and white people in the last three weeks than I have ever seen," referring to the largely peaceful protests that have swept the nation in the aftermath of Floyd's death.
---
Gallery: Scenes from Tulsa's Juneteenth celebration Friday
Tulsa Juneteenth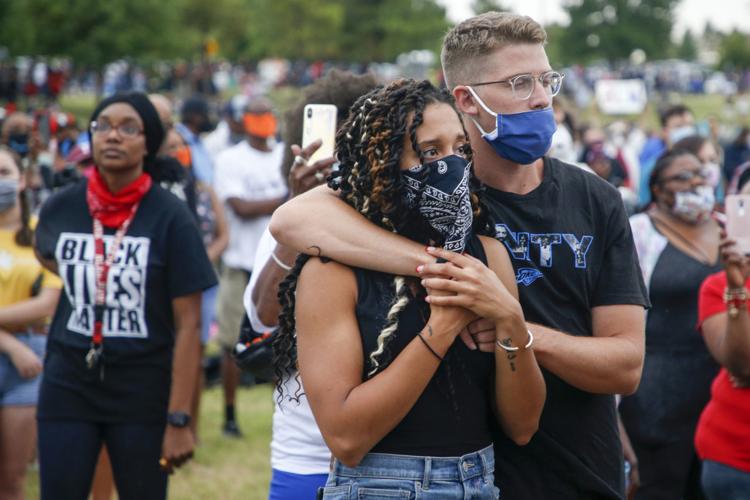 Tulsa Juneteenth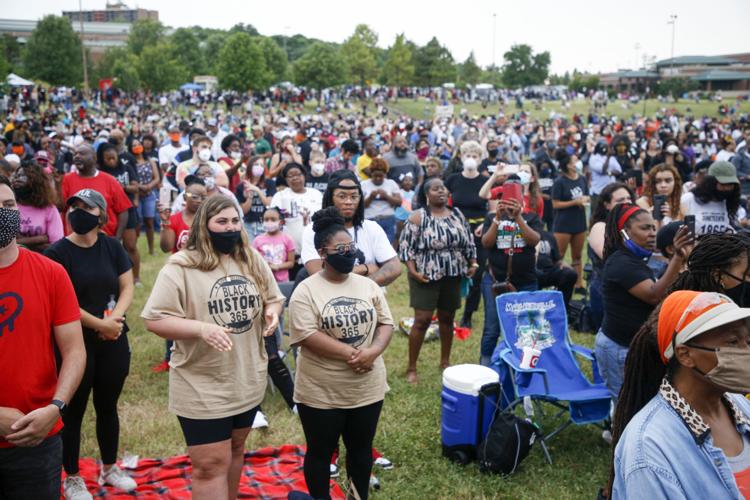 Tulsa Juneteenth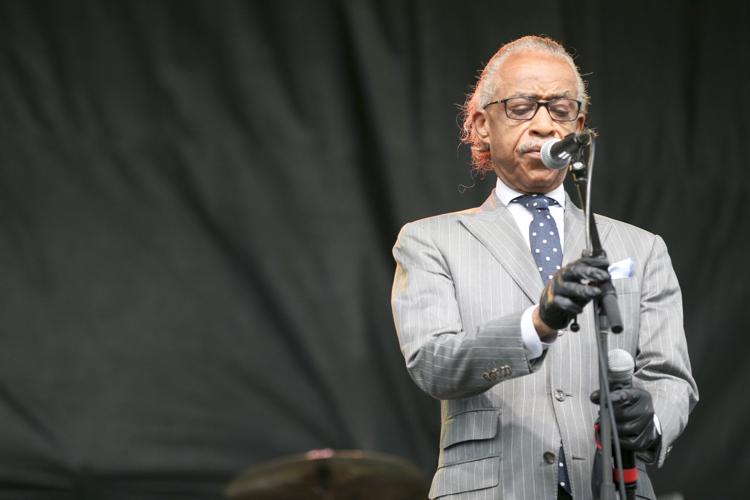 Tulsa Juneteenth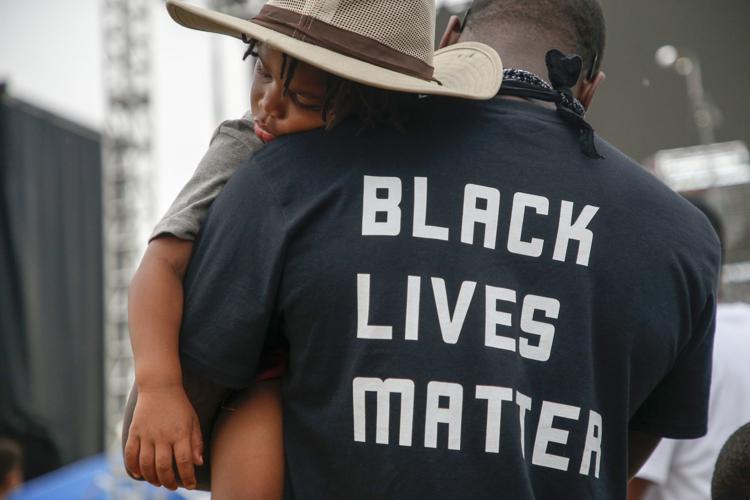 Tulsa Juneteenth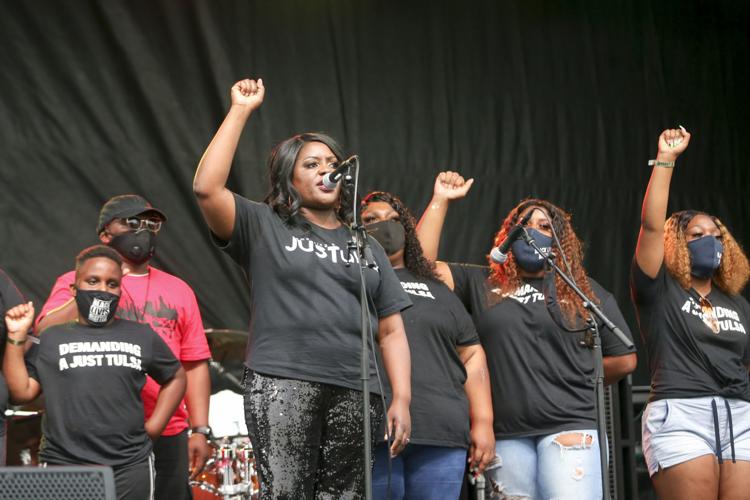 Tulsa Juneteenth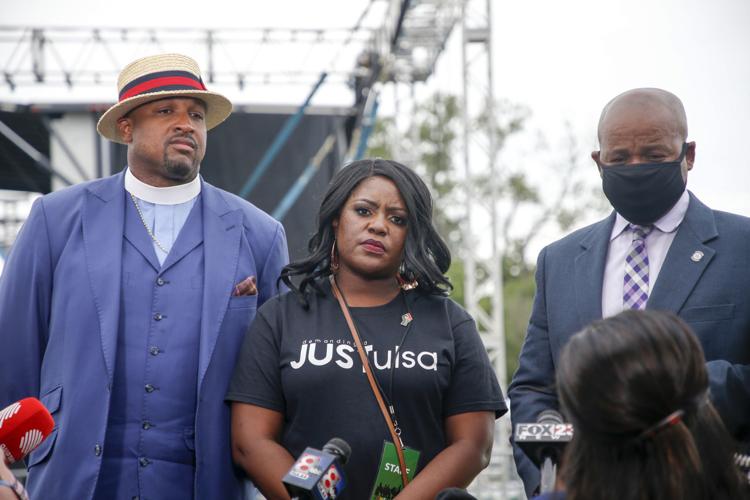 Tulsa Juneteenth
Juneteenth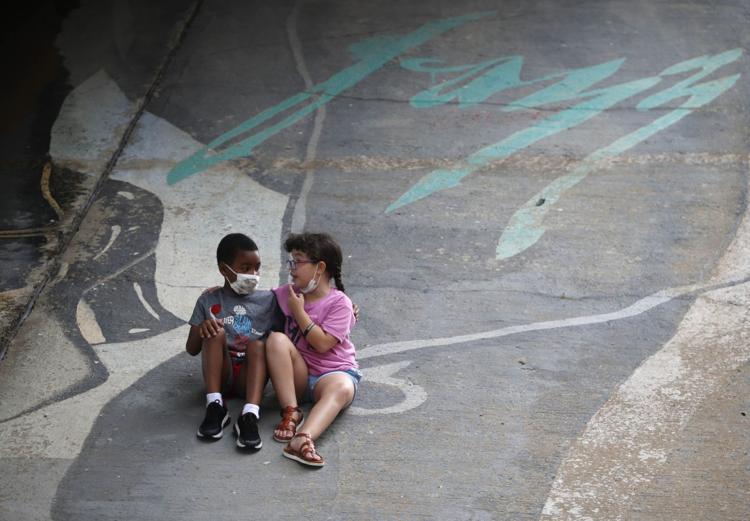 Juneteenth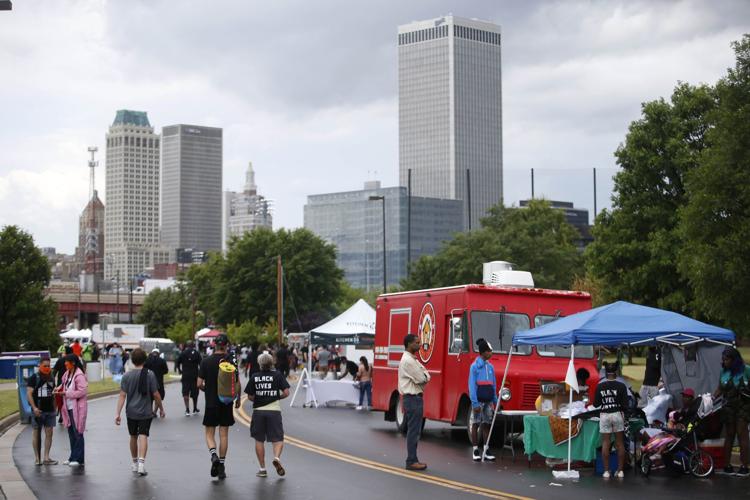 Juneteenth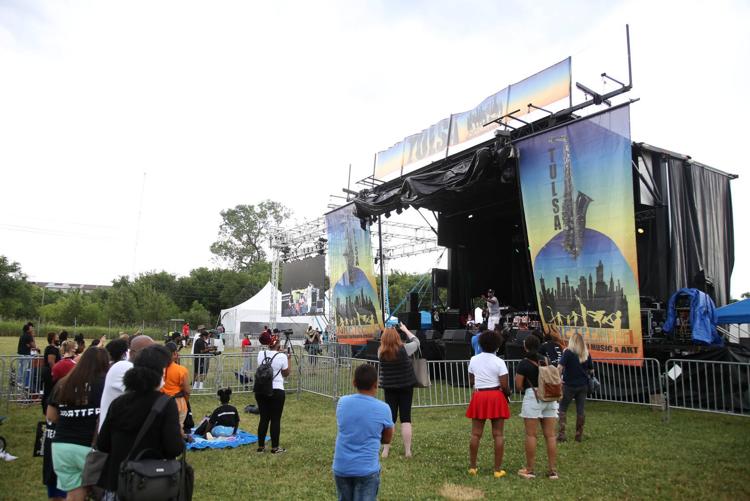 Juneteenth
Juneteenth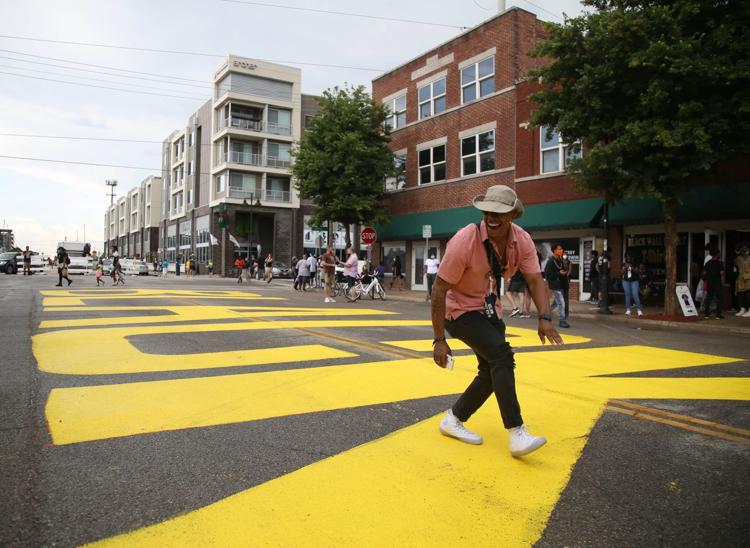 Juneteenth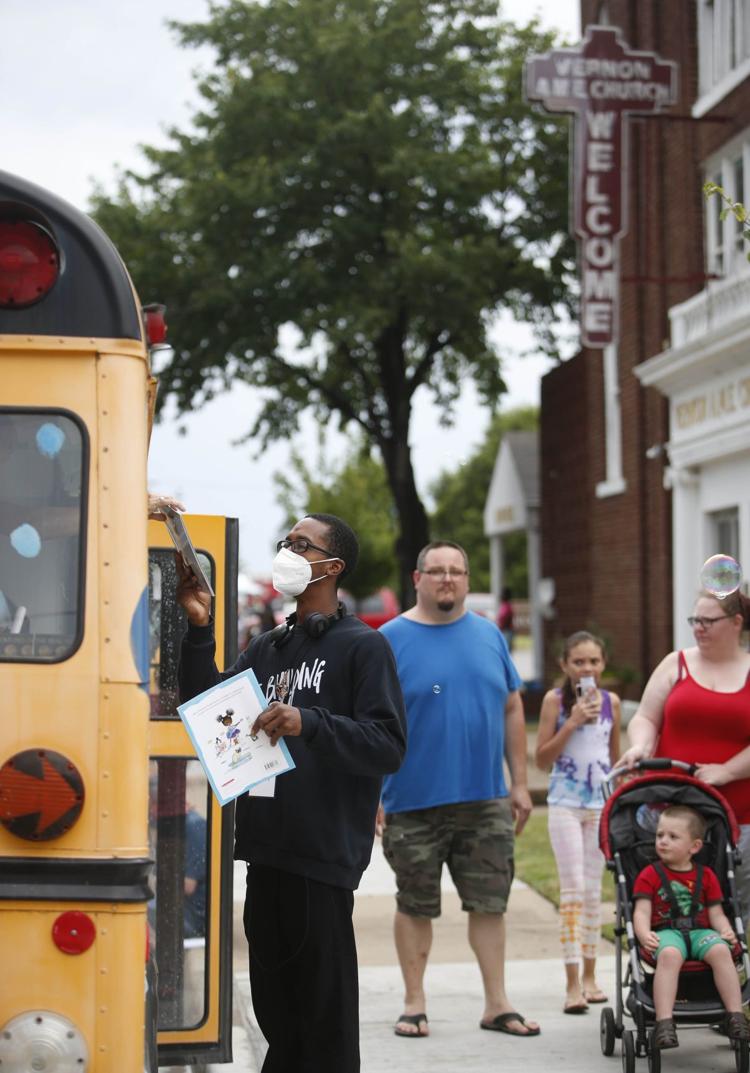 Juneteenth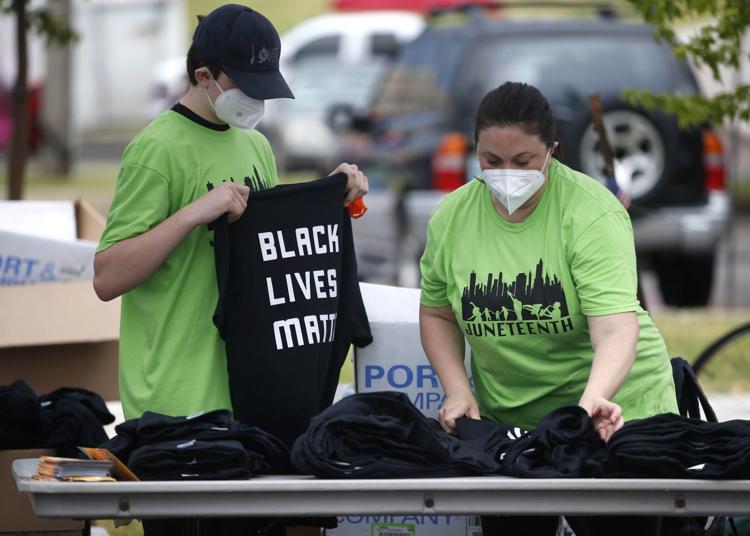 Juneteenth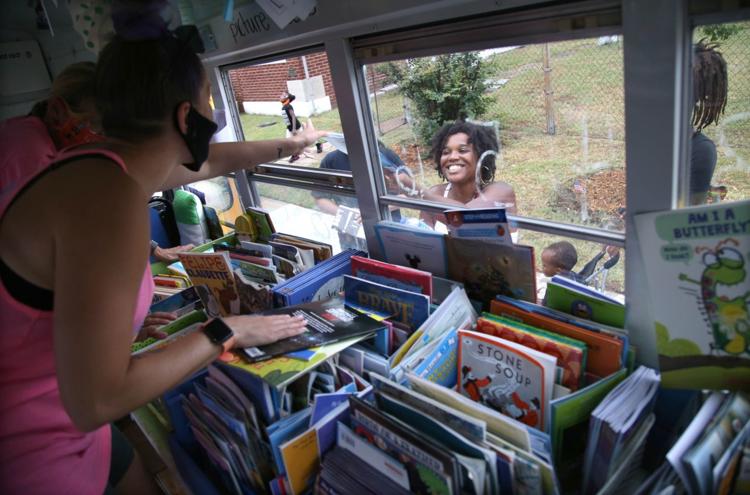 Juneteenth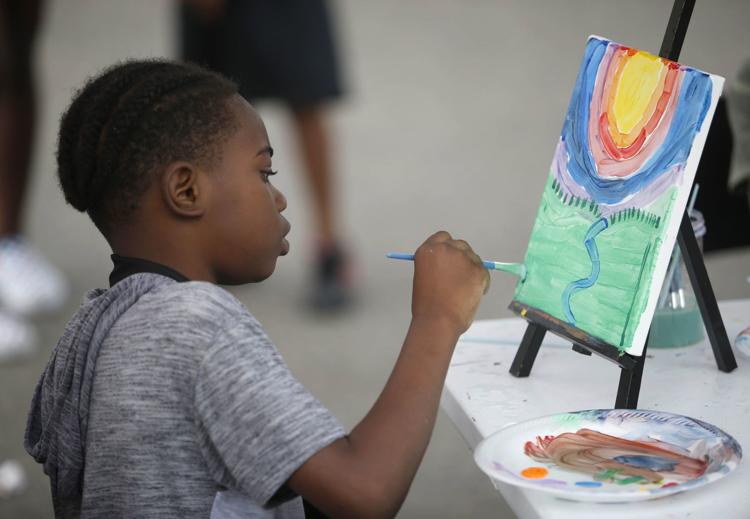 Juneteenth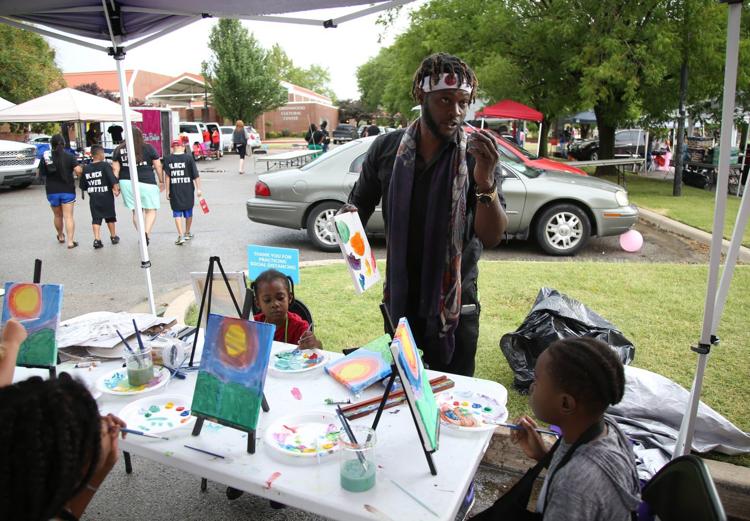 Juneteenth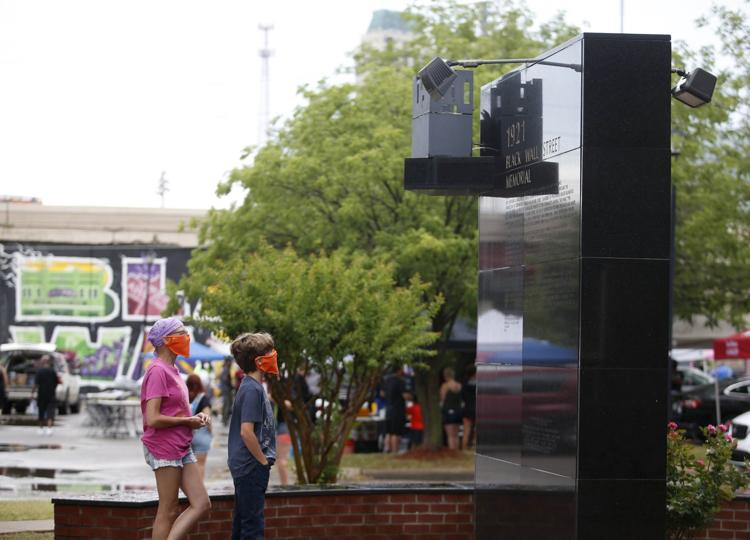 Juneteenth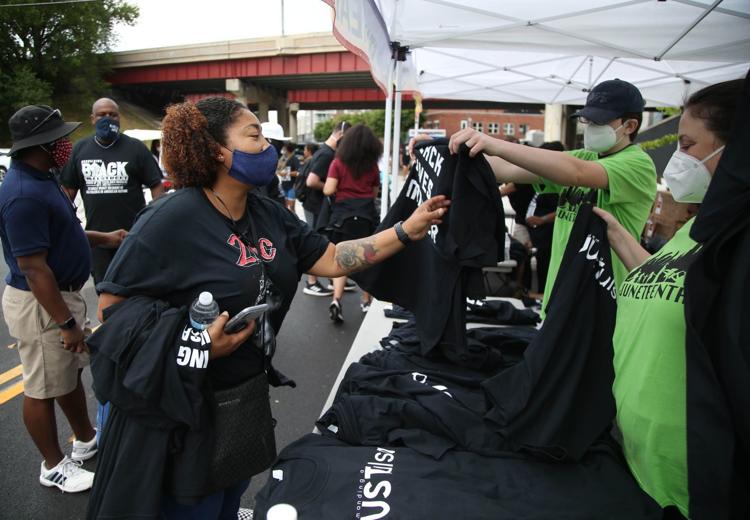 Juneteenth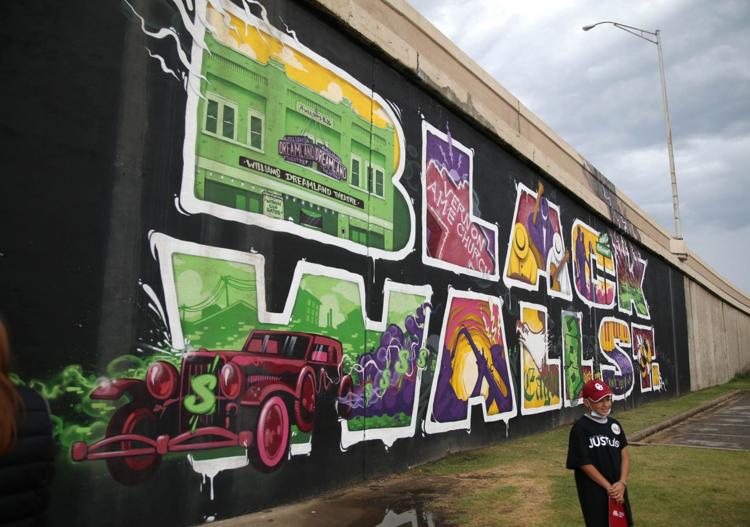 Juneteenth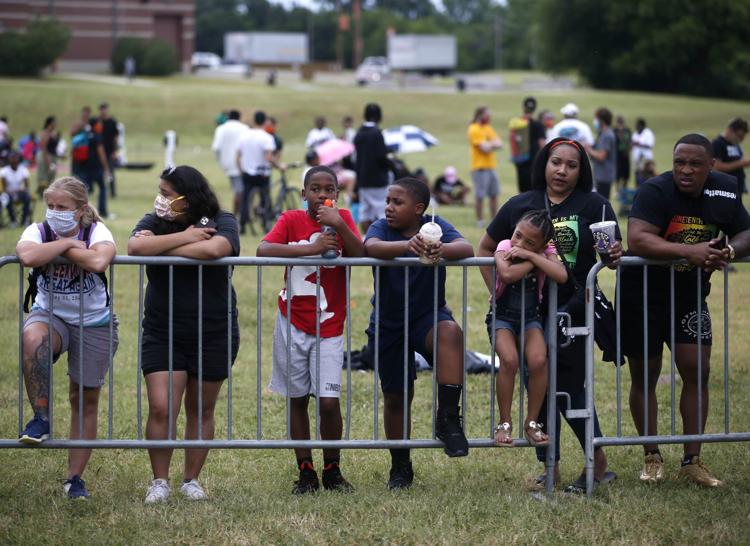 Juneteenth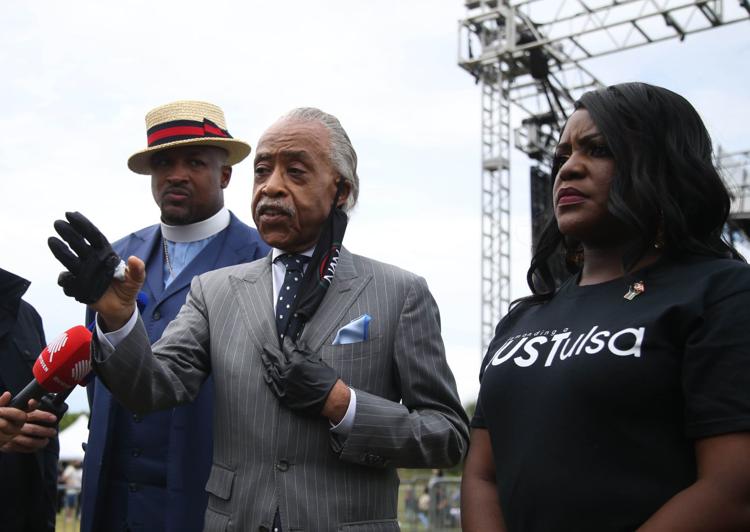 Juneteenth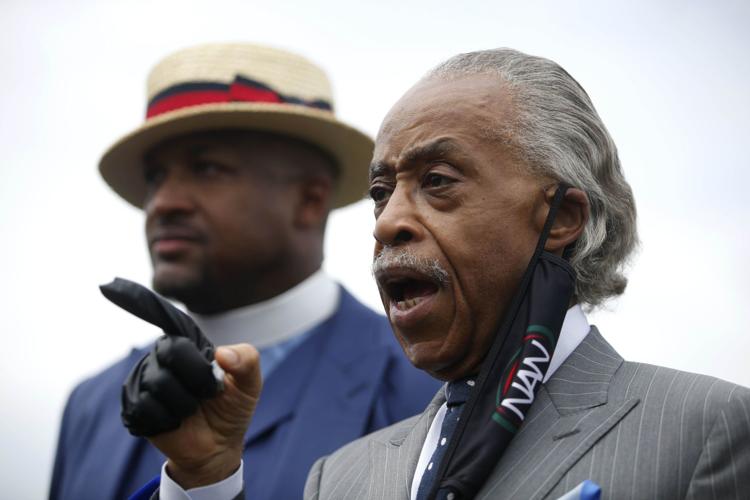 Juneteenth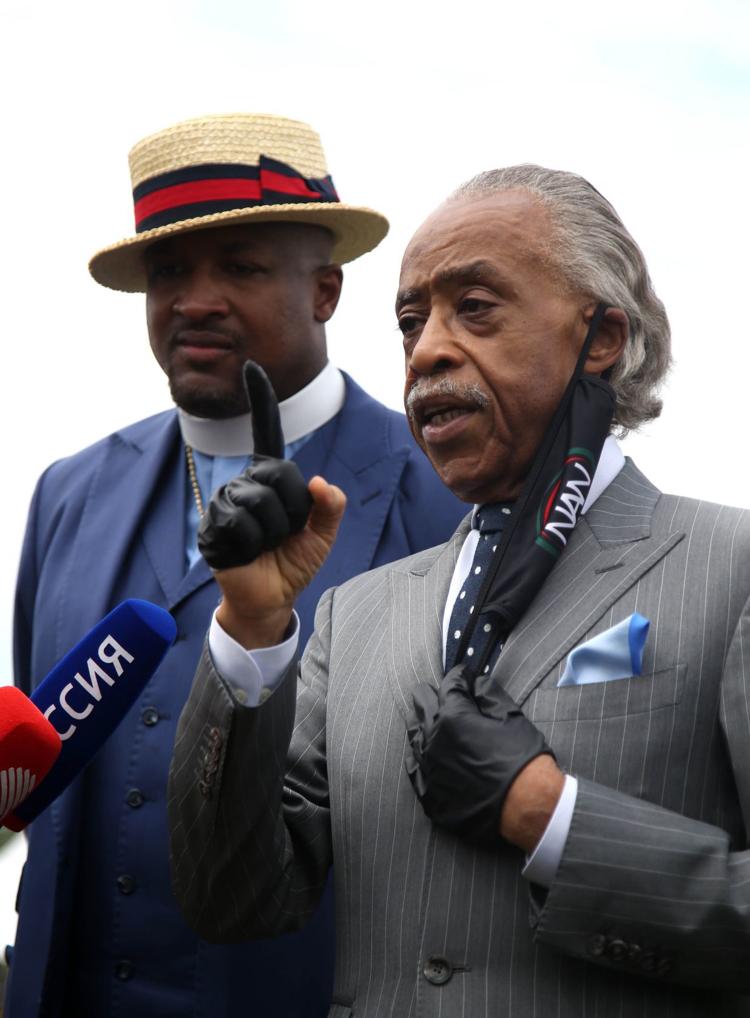 Juneteenth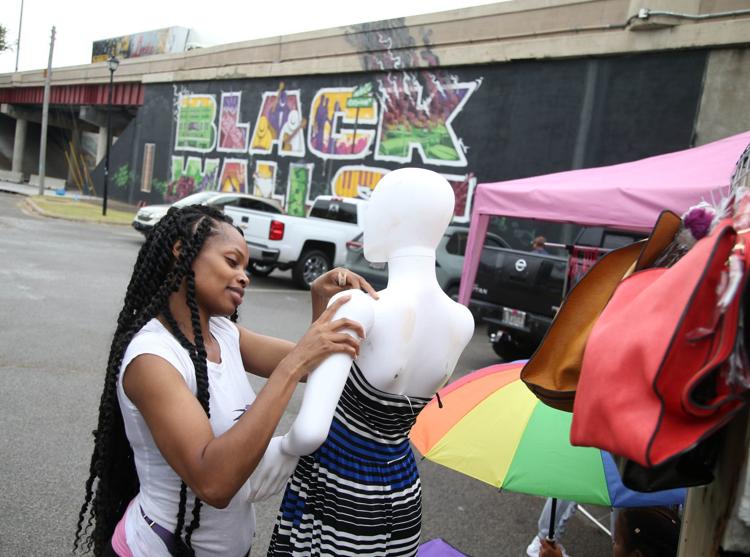 Juneteenth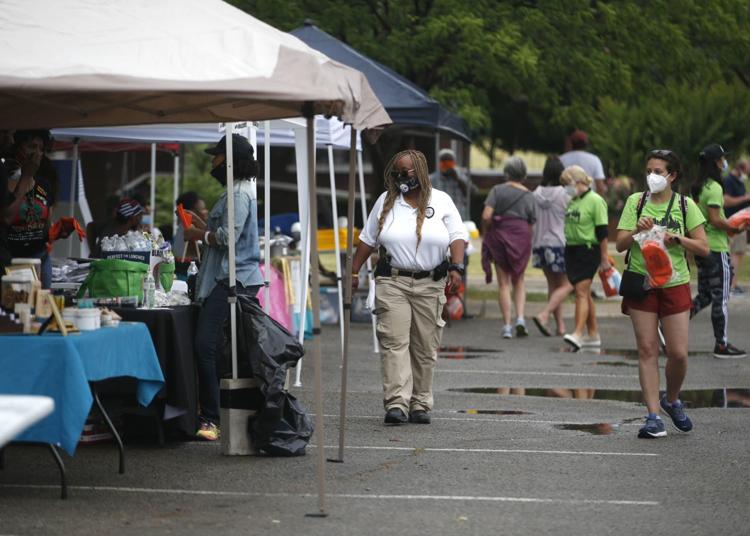 Juneteenth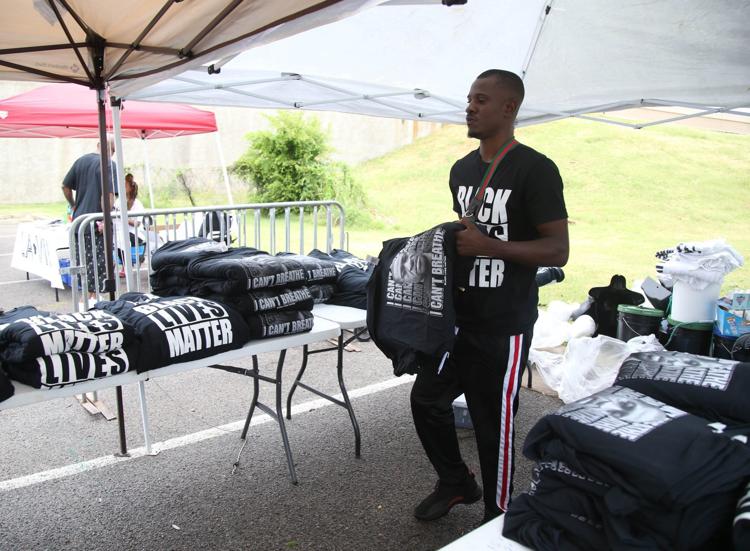 Juneteenth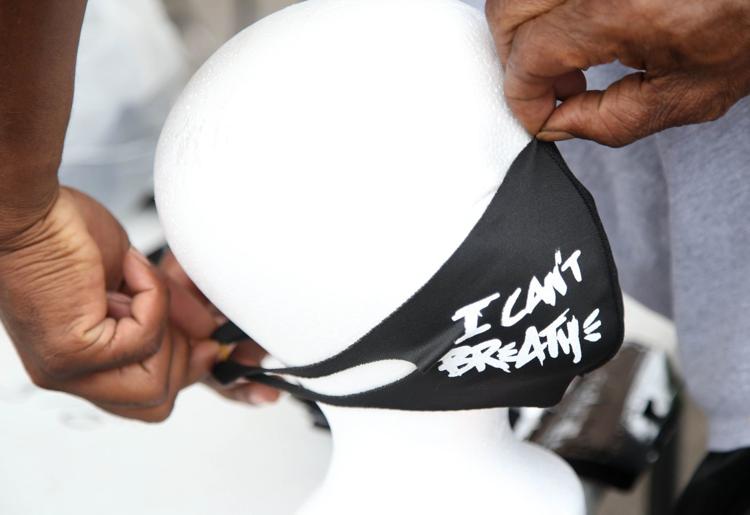 'Black Lives Matter' painted in Greenwood District
'Black Lives Matter' painted in Greenwood District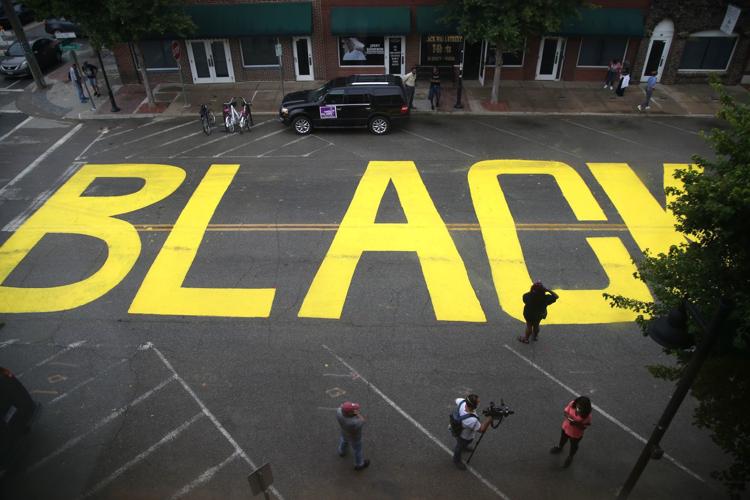 'Black Lives Matter' painted in Greenwood District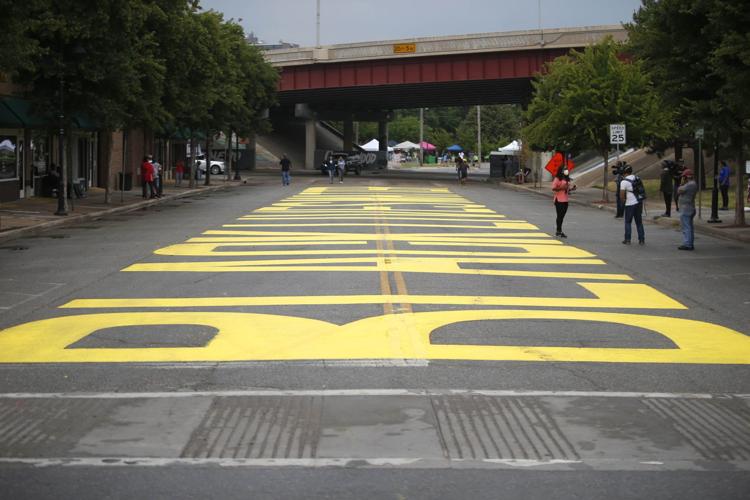 'Black Lives Matter' painted in Greenwood District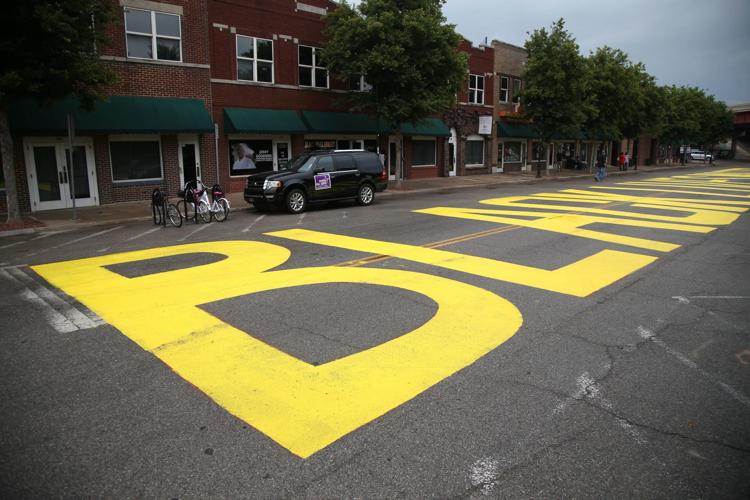 'Black Lives Matter' painted in Greenwood District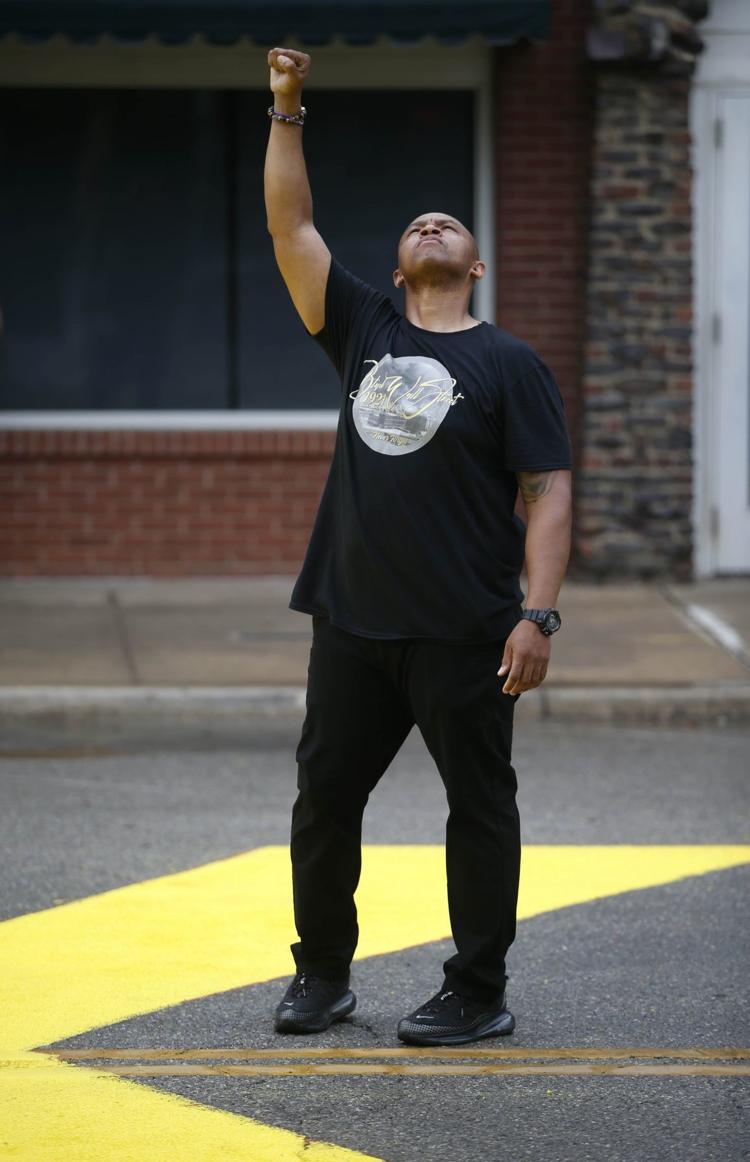 Juneteenth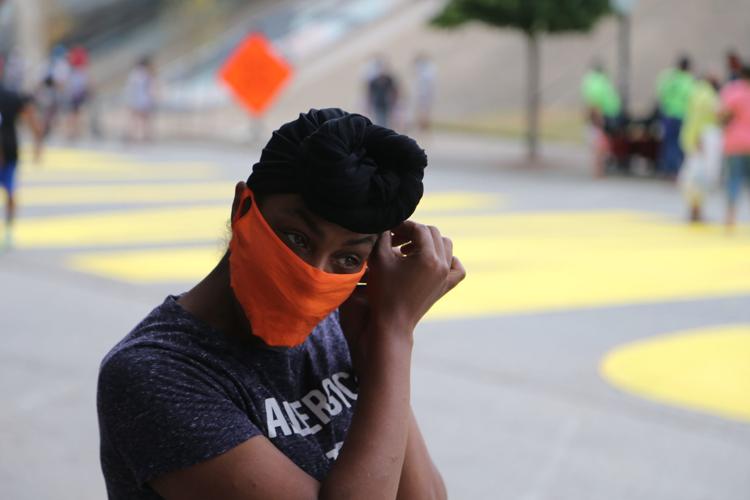 Juneteenth
Juneteenth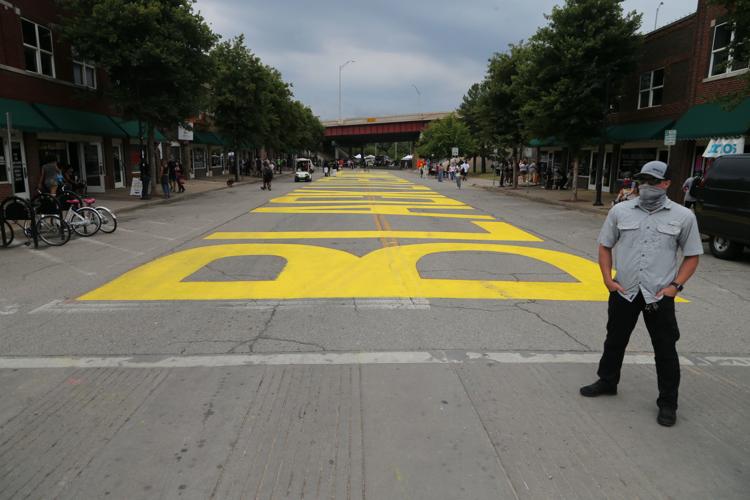 Juneteenth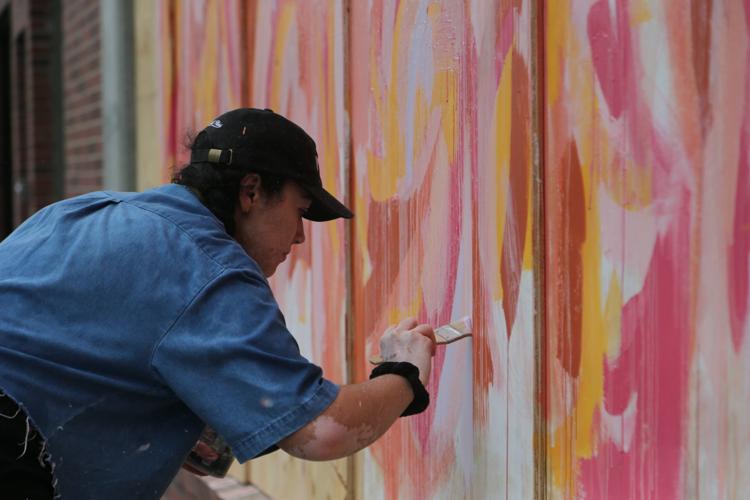 Juneteenth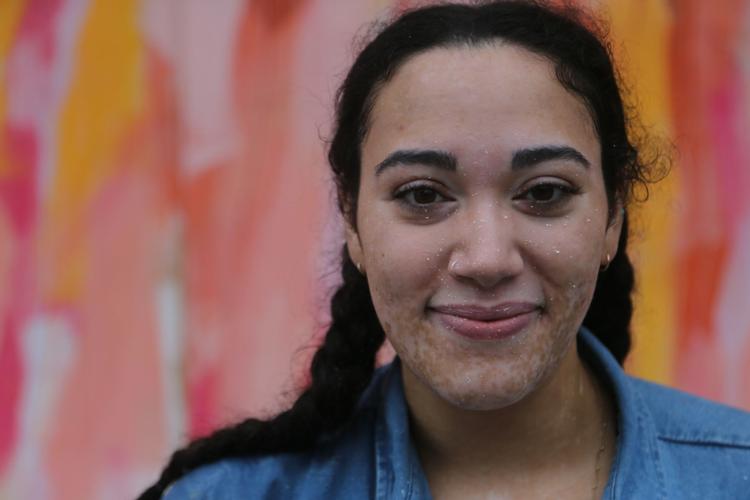 Juneteenth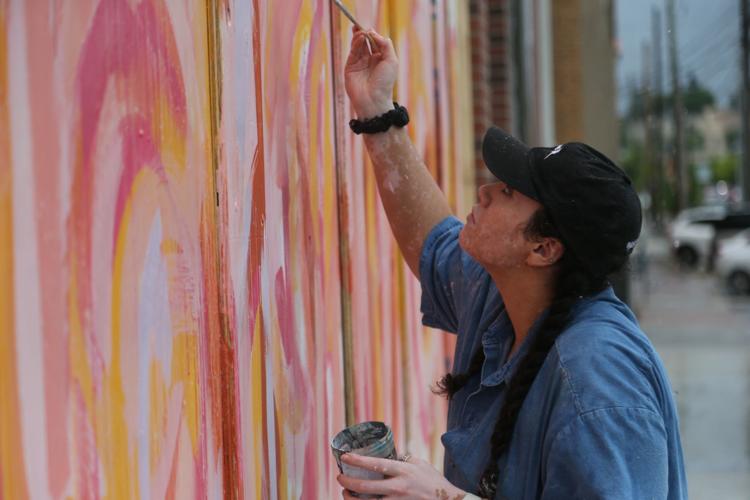 Juneteenth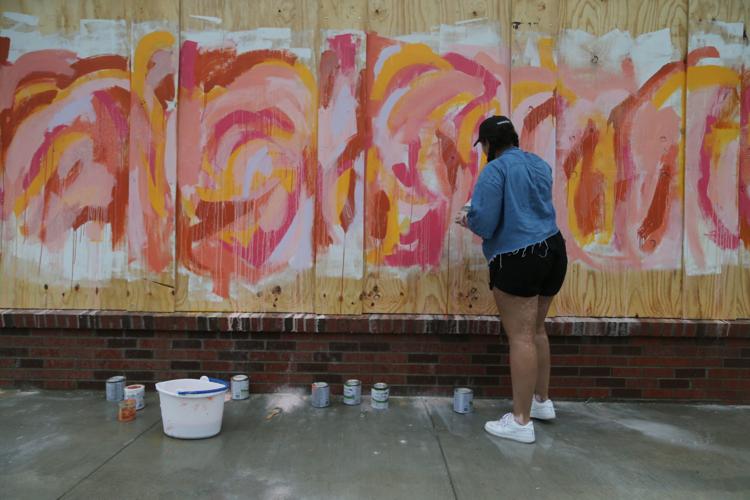 Juneteenth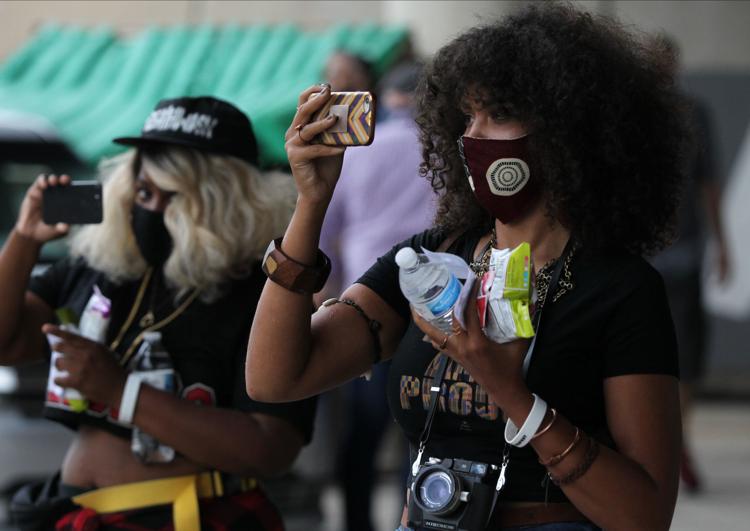 Juneteenth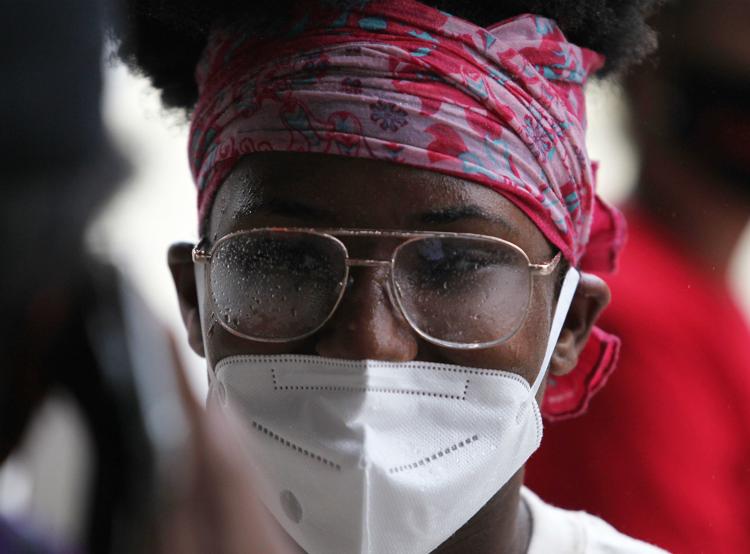 Juneteenth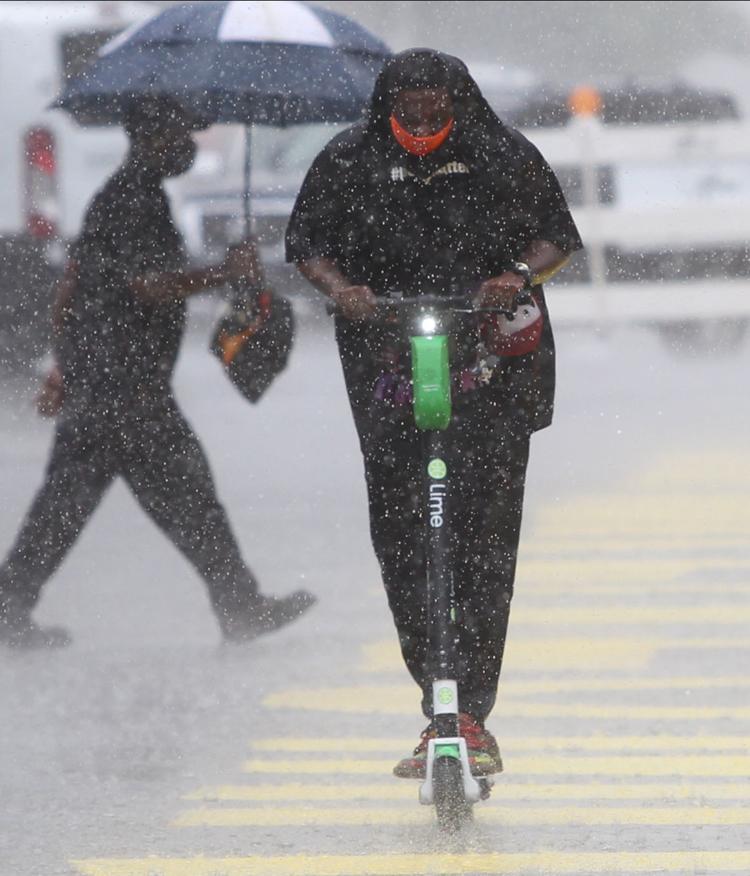 Juneteenth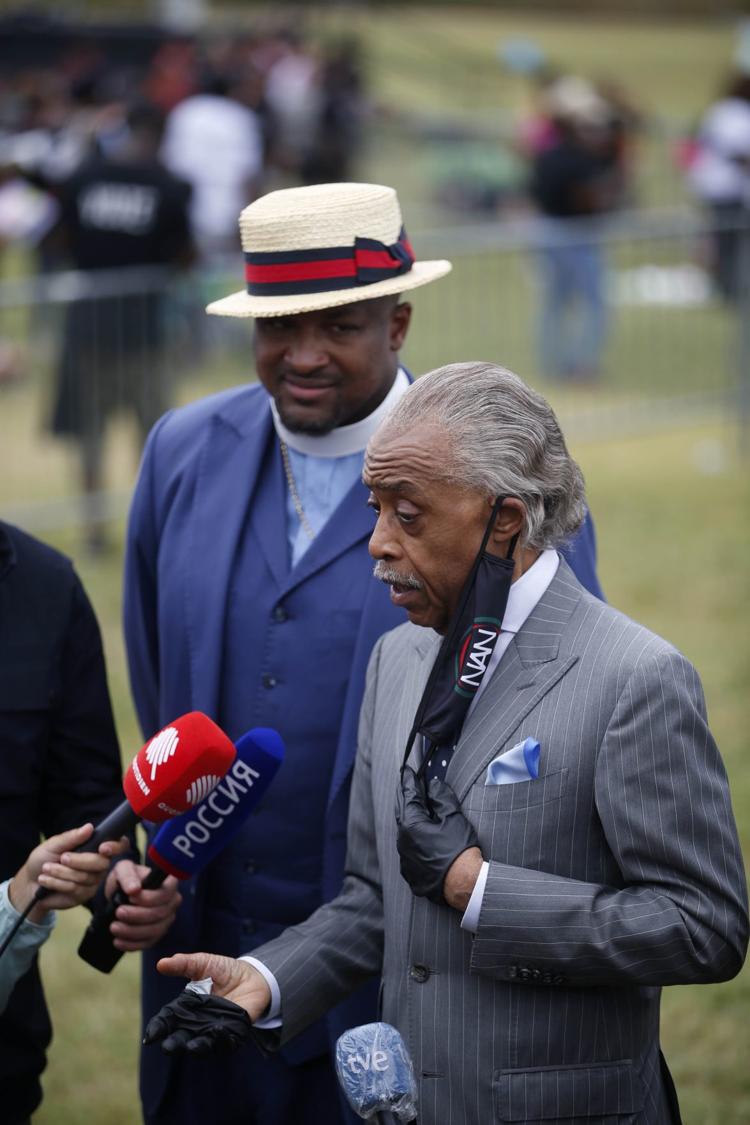 Juneteenth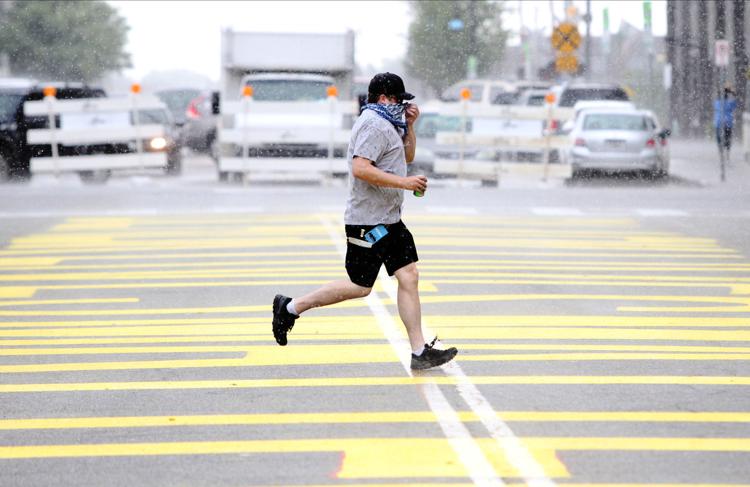 Juneteenth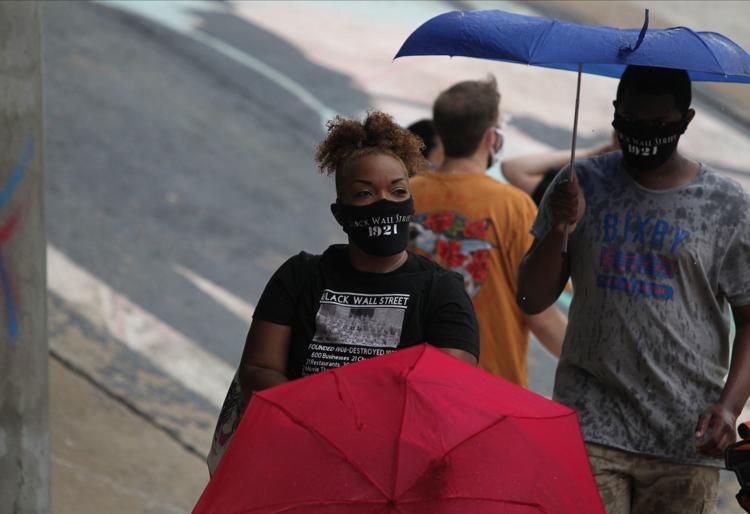 ---