Correction: This story originally had an incorrect description of funding and economic impact and photo captions had an incorrect name. Both have been corrected.
---
Whatever Gov. Kevin Stitt is selling, the leaders of Oklahoma's five largest Indian tribes aren't buying.
"It felt like a used car salesman thing, telling me I need a vehicle, and I'm saying, 'No, I don't. I have a good vehicle,' " Choctaw Chief Gary Batton said Friday.
Instead of a car, though, Stitt is trying to sell the tribes on the idea of new gaming compacts. The tribes say the ones they have are fine and that they are under no obligation to trade them in.
"What are they willing to offer?" asked Batton. "What is that written proposal? What do they have to offer of interest?"
Batton and the chief executives of the Cherokee, Muscogee (Creek), Seminole and Chickasaw nations visited the Tulsa World on Friday to discuss their standoff with Stitt over the compacts and the gaming exclusivity fees they and more than 25 other tribes pay the state of Oklahoma.
They object to his position that the compacts expire on Jan. 1.
The five leaders' unified message: They are open to negotiations — not to rewriting the compacts — but only if all compacting tribes receive something in return.
"We're different than a commercial enterprise," said longtime Chickasaw Gov. Bill Anoatubby. "We are a government. We have a constituency. We provide services to our people. If you look at the overall impact of this compact, if you look across the country, you're going to find out that the impact we have in Oklahoma is greater than any other state."
The Governor's Office said Friday: "The state prepared to present an initial proposal to those who are ready to begin negotiations, and has been prepared to do so for months. The state made four formal attempts dating back to July to set a date to present a proposal and begin negotiations. On the fourth attempt, the state was finally able to attend a meeting of tribal leaders on Oct. 28, but after beginning to present its proposal, the state was asked to leave the meeting."
The tribal leaders tell a different story about that meeting and others with Stitt and his representatives.
They say the Oct. 28 meeting with Attorney General Mike Hunter ended because Hunter had nothing to offer except a request for arbitration.
"Details are lacking," said Muscogee (Creek) Chief James Floyd. "He said, 'We want to arbitrate.' We were sitting there saying, 'Well, what about?' "
Oklahoma tribes paid the state $148.2 million in fiscal year 2019, which they say is the highest economic impact to any state government in the country. The total increased nearly 50% in the past decade and rose every year but one during that time.
Nevertheless, Stitt wants the tribes, who operate more than 130 casinos in the state, to pay more. He says the fees, which are based on a graduated percentage of each tribe's gaming revenue, are too low.
Under the current compacts, the exclusivity fees paid by the tribes buy a promise from the state not to allow nontribal Class III gaming in Oklahoma.
Class III gaming is often referred to as "Las Vegas style." Indian casinos in Oklahoma offer both Class III gaming — primarily electronic machines — and bingo-based Class II machines. The tribal leaders said the mix is determined by customer demand. Statewide, about 57% of machines are Class III and 43% are Class II.
The state does not receive any money from Class II machines. Some have criticized the compacts for not forcing tribes to have more Class III and fewer Class II games.
The Cherokees, Choctaws, Chickasaws, Creeks and Seminoles — collectively known since the 1850s as the Five Tribes — operate 66 of the state's casinos and have taken the lead in uniting resistance to Stitt's overtures.
The leaders said they have been treated shabbily by the Stitt administration, both in its approach to the issue and by a lack of recognition for the tribes' work in the state.
"We've had such a great relationship with the state of Oklahoma," said Cherokee Chief Chuck Hoskin Jr. "It's built on respect. When that's not happening, that frankly unites tribal leaders."
---
What is a compact?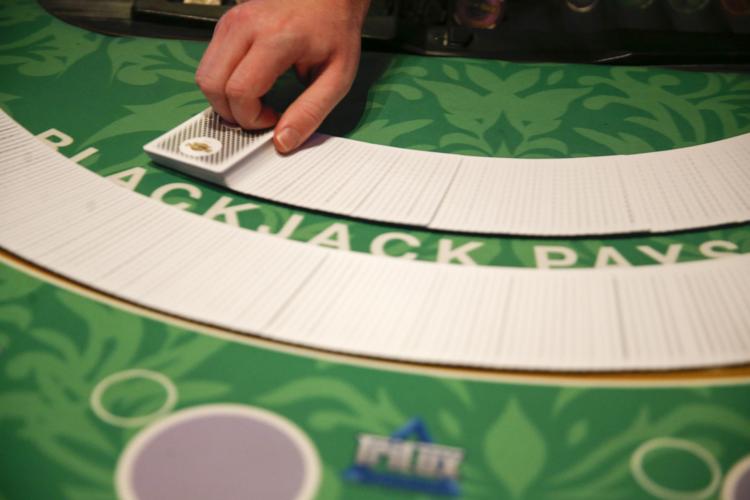 What type of revenue does the state collect?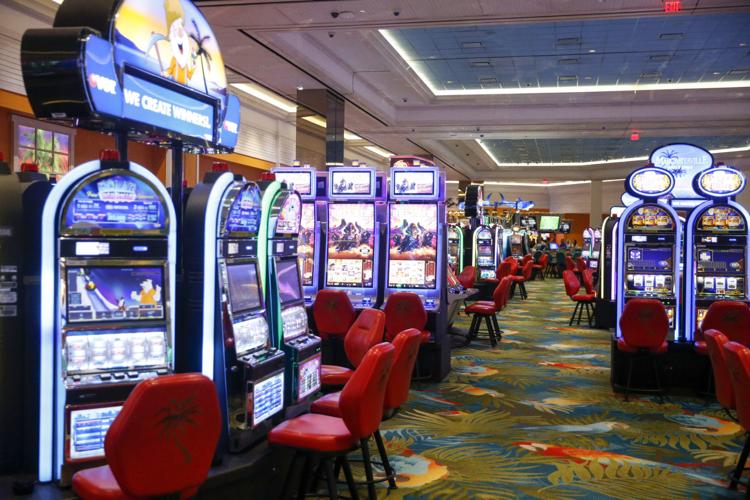 Total exclusivity fees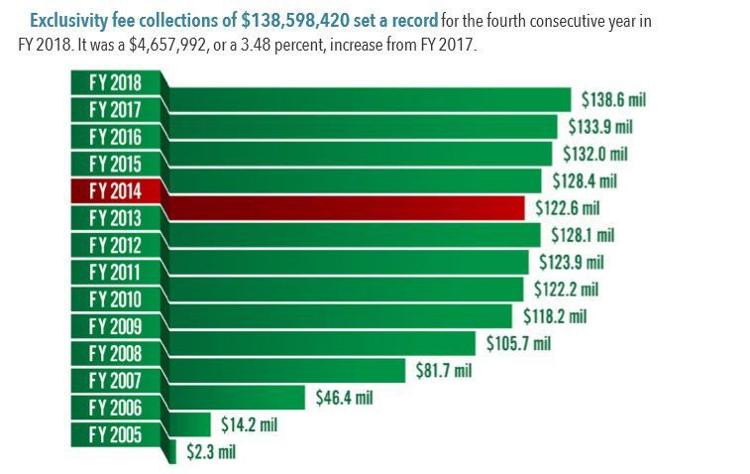 Class II and Class III machines

Total machines
Where does the state money go?

Exclusivity fees paid by tribes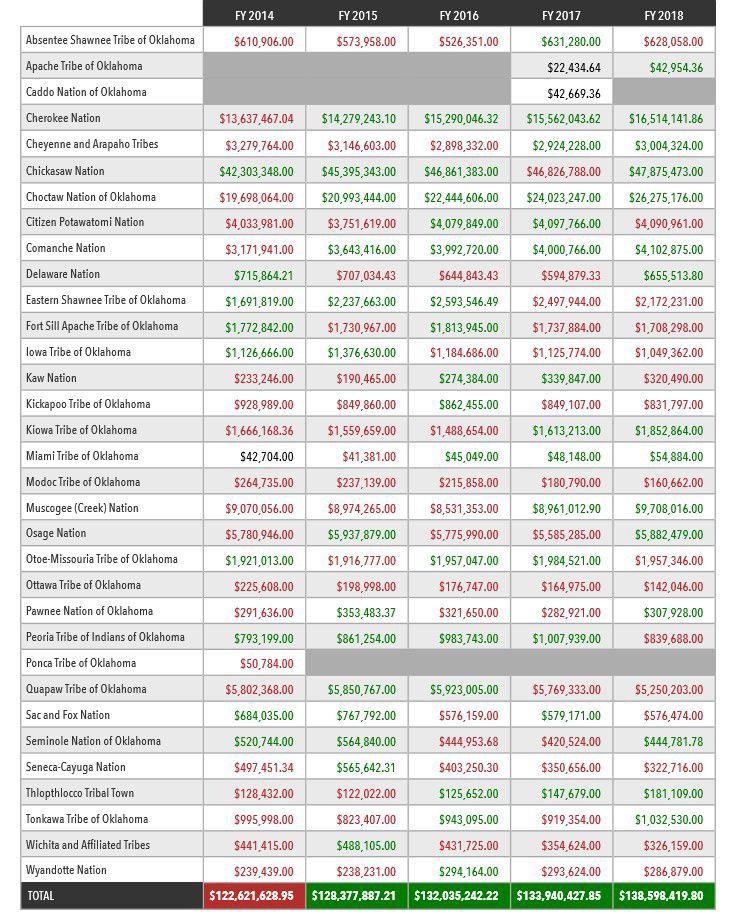 A look at Oklahoma's casinos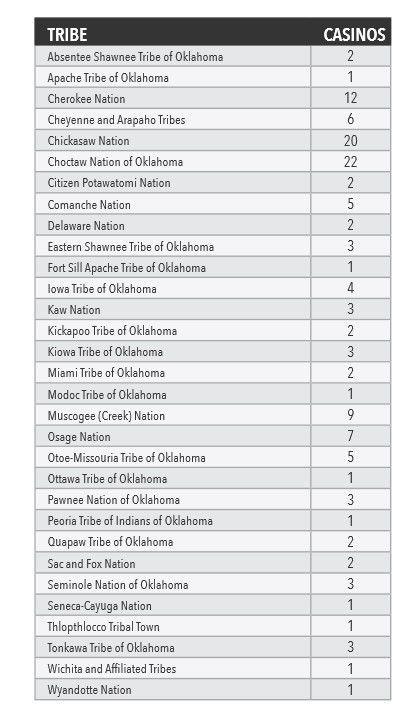 Electronic vs. table game fees

Featured News Video: 'Building Tulsa,' a new book celebrating Tulsa's architecture
Journalism worth your time and money