Stillwater police arrested a teacher Tuesday on accusations he made lewd proposals to a former student.
Officers arrested Alberto Morejon, 27, on one count of making lewd proposals to a minor, according to a Stillwater Police Department news release.
"The suspect was contacting the victim through electronic means," police state in the release. "During the course of the investigation, the suspect was identified as a current Stillwater Public Schools employee."
A parent contacted police May 12 regarding an alleged relationship between Morejon and the student.
Stillwater police said they would release no further information on the case early Wednesday.
Prior to Tuesday's arrest, Morejon was known for his role in the statewide teacher walkout two years ago.
When he elevated the idea of a widespread teacher walkout in Oklahoma in early 2018, he was in his third year of teaching U.S. history at Stillwater Junior High School and coaching junior varsity baseball.
His appearances at news conferences alongside teachers union leaders from the Oklahoma Education Association in the buildup to the walkout stemmed from his creation of a Facebook group called "Oklahoma Teacher Walkout — The Time Is Now!" that amassed nearly 65,000 members.
A spokesman on Wednesday said the Oklahoma Education Association would not comment on Morejon's arrest because he is not an OEA member.
The Oklahoma State Board of Education routinely suspends teacher certifications in such matters.
Asked about Morejon's certification status on Wednesday, a spokeswoman for the Oklahoma State Department of Education responded: "OSDE is actively gathering information and working with law enforcement as per our established process and protocol. Once additional information is received, we will review it and make a determination as to any recommended action to the State Board of Education."
Asked her reaction on Wednesday, the president of the local bargaining unit that organized Tulsa teacher participation in the walkout said she had never met Morejon.
"As an educator for 34 years, nothing is more important than the well-being of our students. Mr. Morejon was a self-appointed agitator — not part of any formal organization — and was highly critical of his fellow educators and our efforts during the walkout," said Patti Ferguson-Palmer, president of the Tulsa Classroom Teachers Association.
Andrea Eger contributed to this story.
---
---
Gallery Q&A: What Tulsans need to know about Tesla and Elon Musk
Q&A
Who is Elon Musk?
What else does Elon Musk own?
What is Elon Musk 's connection to Tesla?
What does Tesla do?
What about that popular flame thrower?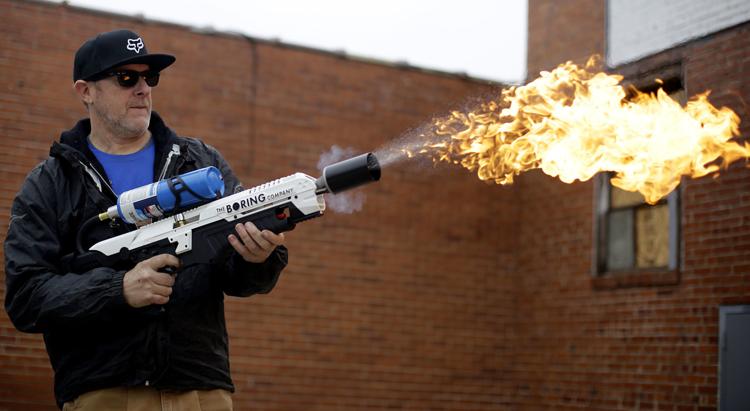 Why is Tesla talking about coming to Tulsa?
Where does Tesla have plants now?
When have we heard about Elon Musk making news before?
What's the deal with Elon Musk's baby's name?
What does Musk do with his billions?
Where does Musk live?
Why are there no Tesla dealerships here?
COVID-19 complete coverage