Maurice Morrison felt an anger rise inside him when he saw the cameras.
Neither he nor his friend had committed any crimes, yet there they were, in a fast-food restaurant parking lot near Pine Street and Lewis Avenue, being broadcast live to a national television audience as suspects in an allegedly stolen vehicle.
"I don't know who dropped the ball, but it was a hell of a drop," he later told the World.
Morrison was one of the latest Tulsans to meet camera crews for A&E's documentary series "Live PD," which follows multiple law enforcement agencies across the country to depict officers' day-to-day work. The show is filmed live on Fridays and Saturdays, sometimes with a brief delay for censorship, but episodes also show filler footage shot throughout the week, i.e., "earlier in Tulsa."
The segment with Morrison and his friend was about 2½ minutes, live on a Saturday in January.
"Live in Tulsa, Oklahoma, where Officer Joshua Hyman is assisting another officer who's chasing a stolen vehicle," host Dan Abrams said on the Jan. 18 episode.
Morrison didn't describe a chase. He said an officer flipped on his lights as his friend, who was driving, pulled into the Church's Chicken parking lot.
When Hyman arrived, several patrol cars were already in the parking lot.
An officer was shown talking with the handcuffed driver: "We run the tag, it comes back stolen. We don't know the story behind it. That's our standard procedure on how we take stolen cars down. It's the safest way for us to do it, the safest way for y'all."
"OK, but that's my mom's car," the driver started to say.
"We're gonna figure everything out," the officer says.
The camera moves to Morrison, handcuffed and talking with another officer who asked him about any prior arrests. Reluctant, he eventually answers.
The driver can be heard in the background: "That's my mama's car. It's not stolen. She just passed. I buried her on Friday."
In front of another patrol car, a couple of officers admire a pistol they found in the car's trunk: "That's a big boy right there," one says.
With the investigation ongoing, the show jumped to footage from three other states and a commercial break. When Abrams returned to the Tulsa segment, he said: "Well, it turns out that the car was not stolen — it was a clerical error."
Hyman explained more for the camera from his patrol car: "At one point in time, that vehicle was essentially used without the authorization of the owner. ... It was returned to the owner by that subject who took it. And as such, it should've been taken out of the system.
"But it wasn't. So it still shows that it was unauthorized use of a motor vehicle, so he wasn't, you know, he wasn't arrested."
'A TV camera is for entertainment'
Morrison said the officers' demeanor changed when they found funeral programs in the car's trunk and began to realize his friend was telling the truth.
"All of them had their two cents to put in when they thought we were doing something wrong, but once they found out we weren't, nobody had any money," Morrison said.
He has nothing against police, he said, and he even watched an earlier season of the show, which is why he knew the cameras were for "Live PD." But he was angry because he knew he and his friend would be seen as criminals before officers figured out they were doing nothing illegal, he said.
Viewers had to sit through several minutes of footage from other cities and a commercial break before hearing Hyman explain that Morrison and his friend never should have been stopped.
His friend legally owns the gun officers found, and they gave it back to him, he said, but that didn't make the air.
"I just kept saying, 'Thank you, thank you so much for inviting me to this lawsuit,' " Morrison recounted. "I was so mad."
An A&E spokeswoman told the Tulsa World that transparency is "the impetus" of the show.
Morrison said it's a fallacy that police transparency is a good reason for "Live PD" to film in Tulsa, where officers have their own body cameras, dash cameras and in-car cameras.
"(The show) is entertainment. It's not to try to show footage of what the police did. That's what body cameras and dash cams are for," he said. "A TV camera is for entertainment purposes and entertainment purposes only. Entertainment should not be in the justice system."
"I know we don't have to watch 'Live PD,'" he continued. "But don't bring that camera in my face when I didn't ask for it."
'Let them come to your house'
Morrison isn't alone in his complaints.
Mayor G.T. Bynum has firmly rejected community calls to cancel the city's contract with "Live PD."
"No, I will not," he stated at a public meeting in January. "Because I think it is important for the people to see what our officers actually deal with out in the field."
An attendee yelled back: "Let them come to your house."
Tulsa Police Chief Wendell Franklin has acknowledged the entertainment aspect of the show but says it's beneficial for transparency.
"I understand people's reservations about 'Live PD,' " he said in early February. "But I think that when people call for transparency, and we want to be transparent, we want to show what we are doing, and ('Live PD') is a good way to showcase the work that we are doing."
Tulsa Police officials renewed a season contract with the series, produced by Big Fish Entertainment, in September after a two-year hiatus following the former police chief's decision that it was "not in the best interest of the department" to continue the show after camera crews followed only the Gang Unit in 2016.
They announced this season's return the day before it began, and said this time is different: "Live PD" camera crews rotate through patrol officers in all three TPD divisions — Gilcrease, Riverside and Mingo Valley — every two weeks, filming all across the city.
But some residents, like Carlotta Chaplin, aren't buying it. She does not watch the show, but she says she believes it focuses on the north-side community.
A stolen vehicle pursuit featured on the show as "earlier in Tulsa" ended in her driveway, and the suspects, one of whom she knew, ran into her north Tulsa home. She wasn't home, but her adult son and his friend were, and they told the intruders to get out, she said.
They were soon all walking out, ordered to do so at gunpoint by police.
Their faces blurred, Chaplin's son and his friend were handcuffed while officers determined who was involved, but they were eventually released, as "Live PD" host Dan Abrams noted on air.
Even so, Chaplin said the situation degraded her son and scared him "half to death," while the attention on her home caused her great embarrassment.
"All my neighbors were all outside, coming down the street," Chaplin said. "They thought somebody had killed somebody, there were so many police."
Chaplin estimated 30 officers flooded the area, and she thinks the large response was due to those who want a chance to be on camera and "get famous."
TPD Communications Unit Lt. Richard Meulenberg said Chaplin's account is taken out of context.
Meulenberg said he appreciates and understands her sensitivity to being on the show, but the police response on the pursuit that led to her house was typical.
Anytime a stolen vehicle pursuit with multiple suspects spans the city, involves the police helicopter and ends in a residential area, dozens of officers are likely to join the effort, he said.
He also disputed Chaplin's claims that officers sought out camera crews. That segment was filmed throughout the week, not live, so patrol officers didn't necessarily know where the camera crews were, he said.
'Our only goal is to document policing'
Tulsa isn't the only city in which the presence of "Live PD" has generated controversy.
East Providence, Rhode Island, canceled its contract in December after a resident demanded $1 million in damages on claims she was aired wearing a towel at her home, local news station WPRI reported.
In September, a Greenville County, South Carolina, man featured on the show was handed a $9,000 settlement to close his case against the Sheriff's Office, which ended its contract with the show in 2017, Greenville News reported.
Dan Cesareo, creator and executive producer of "Live PD" and president of Big Fish Entertainment, told the Associated Press in 2018 that the feedback from viewers and participating departments is largely positive.
"Our only goal is to document policing across America," Cesareo said then. "We very much are very neutral in terms of what we're showing."
In June, Cesareo told Fox News he thinks the presence of the camera crews is "a good thing," and he would rather them be there to document than not at all.
"All of this stuff is happening with or without the cameras," he said. "Criticism from any of these communities, I think at times is completely unfair. People just don't want to acknowledge what might be happening down the street from their house."
---
Q&A on 'Live PD' and how city councilors feel about Tulsa police being on the show
What is 'Live PD'?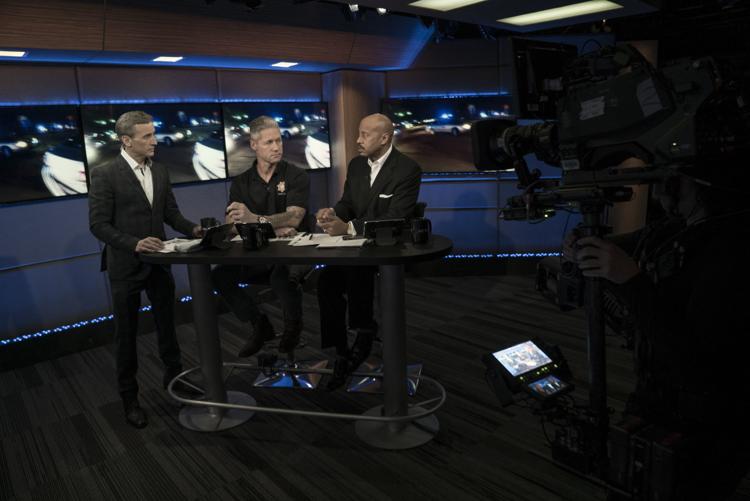 How is 'Live PD' filmed?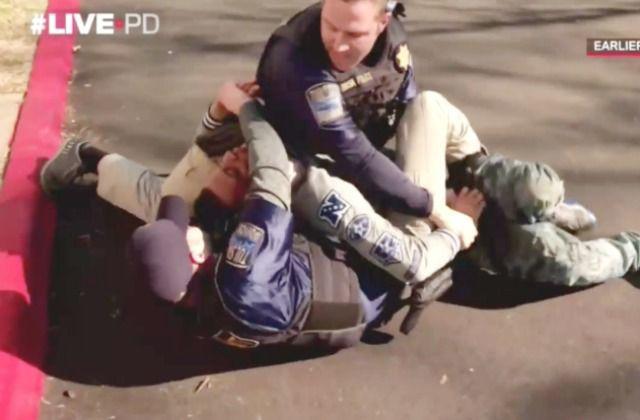 Councilor Lori Decter Wright
Does TPD have a say in what is broadcast?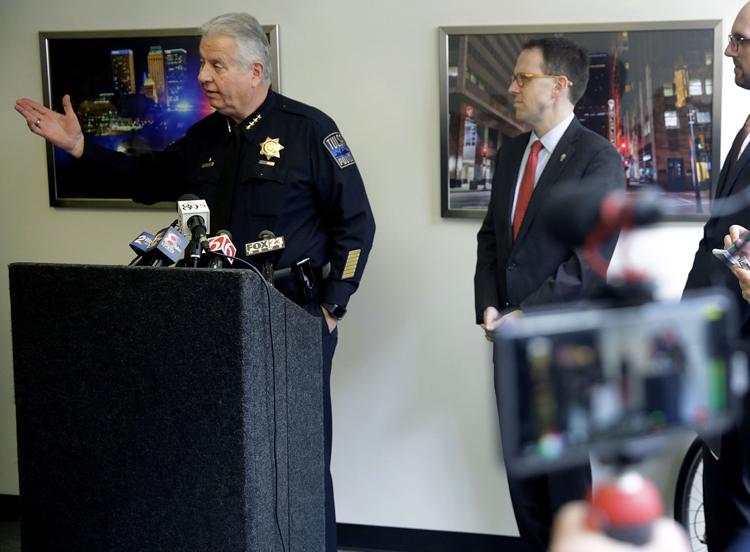 Who authorizes the city's involvement with the show?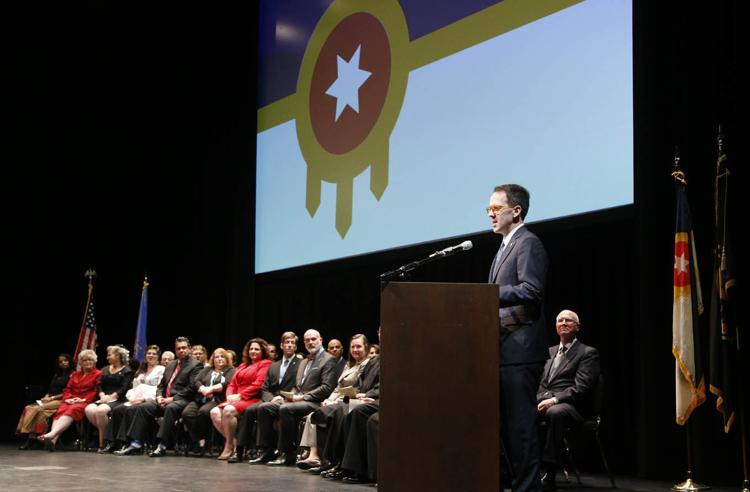 Councilor Kara Joy McKee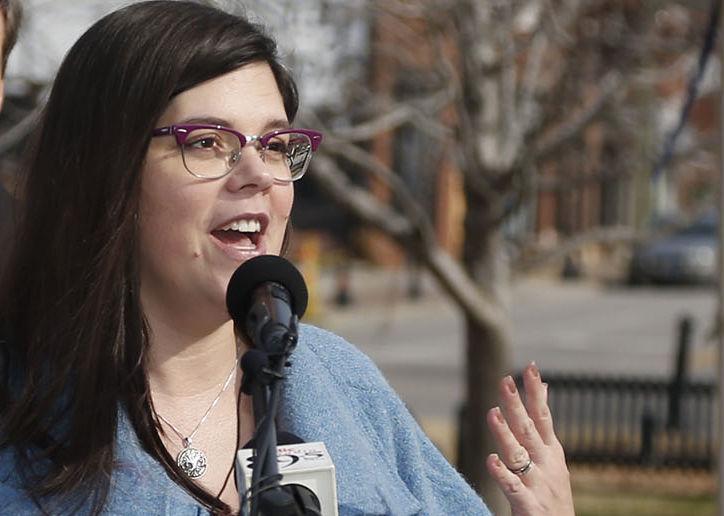 Does 'Live PD' film across the entire city?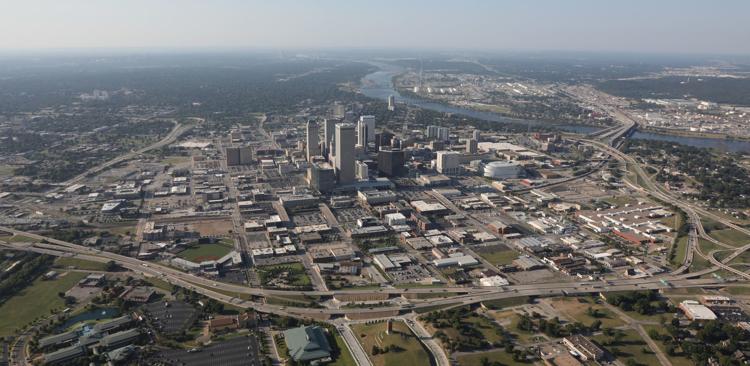 City Councilor Phil Lakin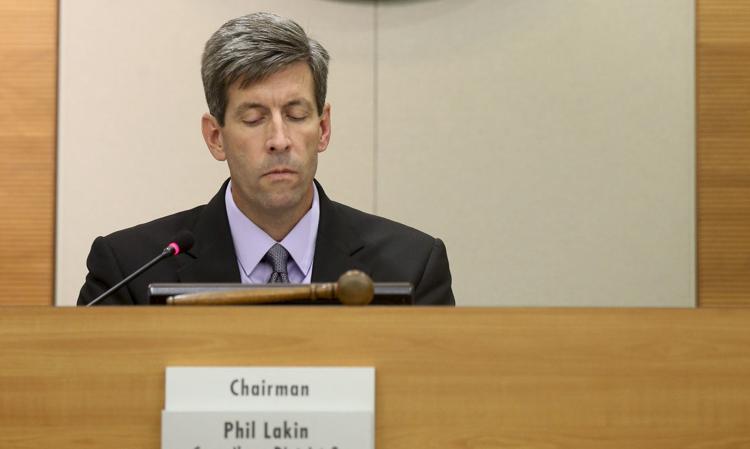 Privacy question
How does this differ from Tulsa Police appearing on "The First 48"?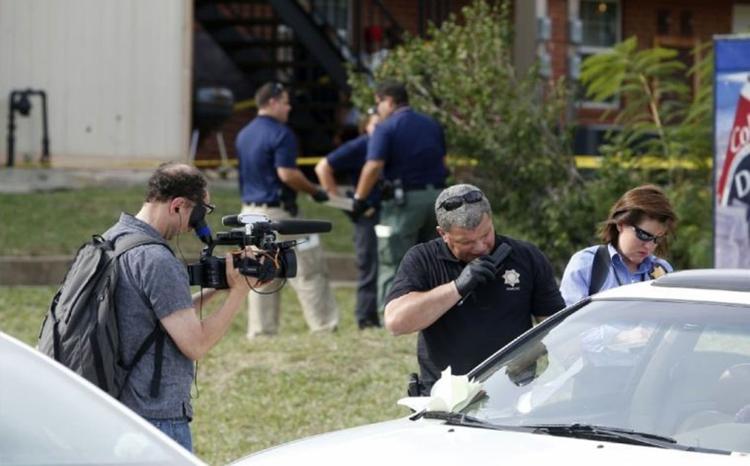 Tulsa City Councilor Connie Dodson
Who owns "Live PD" footage?
Journalism worth your time and money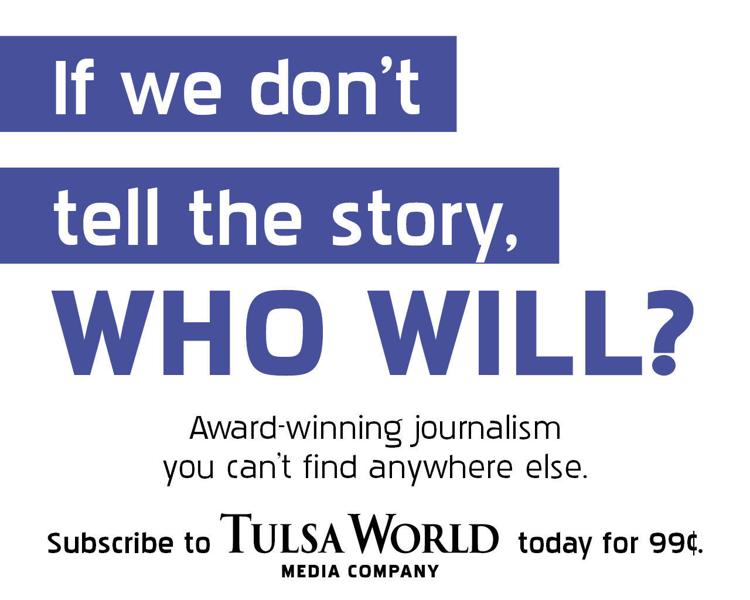 February 2017: Live PD footage from Tulsa officers taking down a gang suspect with a gun