---
One is a department veteran with a track record of problem solving, entrusted with training reserve officers and supervising novice officers.
The other is just such a novice, only six weeks into patrol duty.
People who know the two Tulsa police officers who were gunned down during a traffic stop early Monday recalled examples of their compassion, empathy and commitment to serve others and to better the community as a whole.
Craig Johnson, 45, joined the Tulsa Police Department in 2005 and was promoted to the rank of sergeant, currently working as a graveyard shift supervisor in east Tulsa's Mingo Valley Division.
Officer Aurash Zarkeshan, 26, entered the Tulsa Police Academy in 2019 and completed his training in May.
'Such a compassionate heart'
Former Tulsa City Councilor Karen Gilbert knows Johnson from several ride-alongs she took with him during her years on the council and because of his leadership in helping city leaders tackle a chronic copper theft problem that had literally kept Tulsa motorists in the dark for several years.
"Craig is just one person, but he saw something that was affecting our community, and he took it upon himself to do as much research as he could to help prevent that theft and to make sure all residents and visitors coming through Tulsa had safe travels," Gilbert said.
At the time, Johnson was serving on a task force studying a rash of copper thefts throughout Tulsa. The repeated targeting of copper components on highway lights encircling downtown and all along Interstate 44 and the Broken Arrow Expressway cost the city so much that it had become impossible to keep the lights in working order.
Then Johnson discovered that Oklahoma City had an ordinance on the books that Tulsa did not. It served as a deterrent for thieves and helped law enforcement officers track down the culprits.
It requires scrap metal buyers to log the identities of copper sellers. Gilbert said she and her fellow councilor David Patrick gladly worked with Johnson to replicate the ordinance here.
City Traffic Engineer Kurt Kraft called Johnson a great guy and also recalled his key role in apprehending Tulsa's copper thieves.
"He was very instrumental in working with us in arresting a lot of those people who were stealing millions of dollars in copper," Kraft said. "I am just really sad to hear this."
The early morning news that Johnson was one of two officers critically injured on duty brought back a flood of memories Gilbert witnessed him having with domestic abusers and their victims and even one particularly belligerent drunk.
"He had such a compassionate heart. Anytime we were on a domestic call when I was on a ride-along, he was very kind-hearted to the victims and very patient to everyone involved," said Gilbert, who is now executive director of Tulsa Crime Stoppers.
She also recalled how unflappable Johnson was as he endured endless verbal abuse and threats from a highly intoxicated man he was taking to jail.
"I was sitting in the backseat, so this guy was in the front right next to Craig," Gilbert said. "He was being called the most horrible names, and this guy even threatened to go after his family, and he just took it like a saint. I would have come unglued had someone told me they were going after my family. He was just trying to calm him down."
Carol Freeman said she relishes the occasions when she runs into Johnson in the Tulsa County Clerk's Office, where she works, because she has known him since he was a teenager in the Union High School band with her daughter.
Beyond friendship, she and her family have long felt a special sense of gratitude toward Johnson because he ended up introducing Freeman's daughter to her now-husband when the three were young adults working together at a toy store in a local mall.
Freeman also saw Johnson frequently in her previous job with Moody's Jewelry, where Johnson was employed as an off-duty officer for about five years.
"This guy has the sweetest smile, and he's always just so loving and friendly. How could anybody do this to somebody that is just so nice? It just breaks my heart. I'll be honest — I've been in tears on and off all day, texting with my daughter and son-in-law."
Freeman said her thoughts have been with Johnson's family, and in particular, his devoted parents, because he is their only child.
"This man is a human being — he is not just a uniform. People need to stop and realize. I mean, this man has two little boys," she said.
'Empathetic, driven and servant-hearted'
Zarkeshan's brother posted about the shooting on Facebook just ahead of Monday afternoon's news conference by city and law enforcement officials.
"All I can ask for is prayers for my brother and his supervisor. He is out of surgery and stable but he is not out of the woods yet," Armin Zarkeshan's post reads. "I have never experienced these emotions before, but please just keep him in your prayers. Thank you to Tulsa PD for treating us like family and for everyone who has reached out. I love you bro."
Citizens Bank of Edmond CEO Jill Castilla said Aurash Zarkeshan was a valued employee of the bank for nearly two years as he worked toward his ultimate goal of entering law enforcement.
She called him an "amazing and honorable young man" and described Monday's news out of Tulsa as a devastating tragedy.
"He was highly engaged in serving as a volunteer in our community and wanted to make a positive impact as a peacekeeper. I wholeheartedly supported his goal and wrote recommendations as he pursued joining the Tulsa Police Department," said Castilla.
"For his age, I have never worked with someone so empathetic, driven and servant-hearted. From the very beginning, Aurash has inspired us with his will to do good. He spoke of making a positive impact as an officer and using his service as a way to build community."
Castilla added: "Aurash remains a treasured member of our Citizens family and we are devastated by this tragedy. We are here for him, his family and his friends however they need us."
"When you are in that field, you are a huge influence to the community, and I want to use that in a positive way to change negative misconceptions and to give back to the community in which I serve," he said.
Kevin Canfield contributed to this story.
Gallery: Memorial for Tulsa police officers
OFFICER MEMORIAL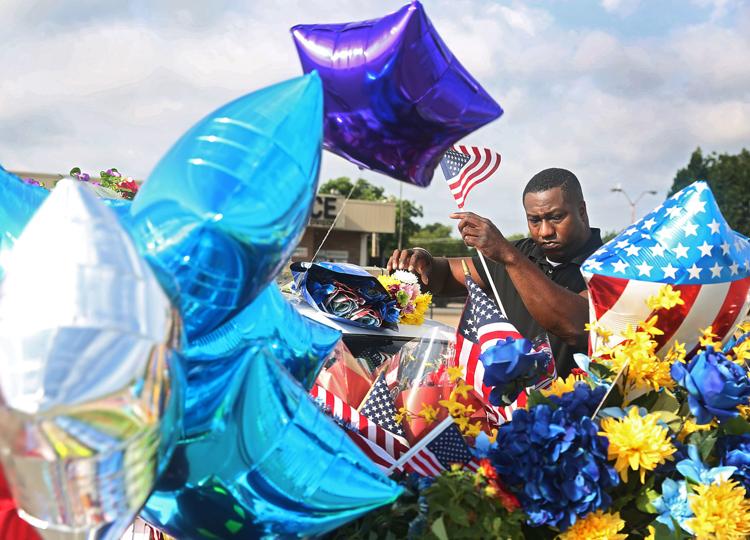 OFFICER MEMORIAL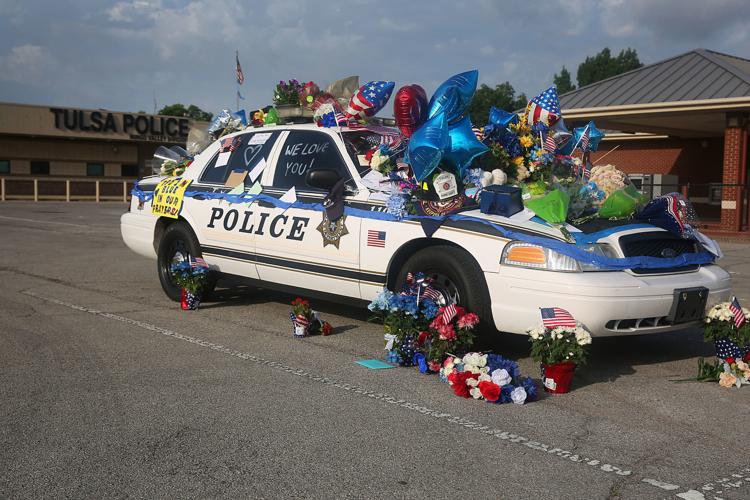 OFFICER MEMORIAL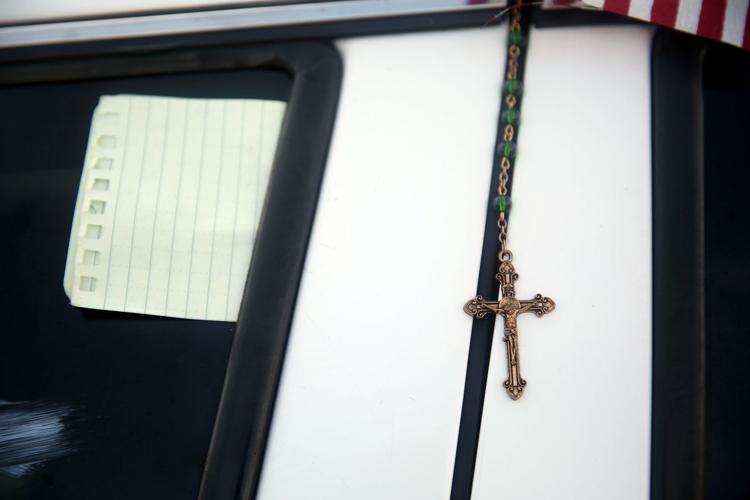 OFFICER MEMORIAL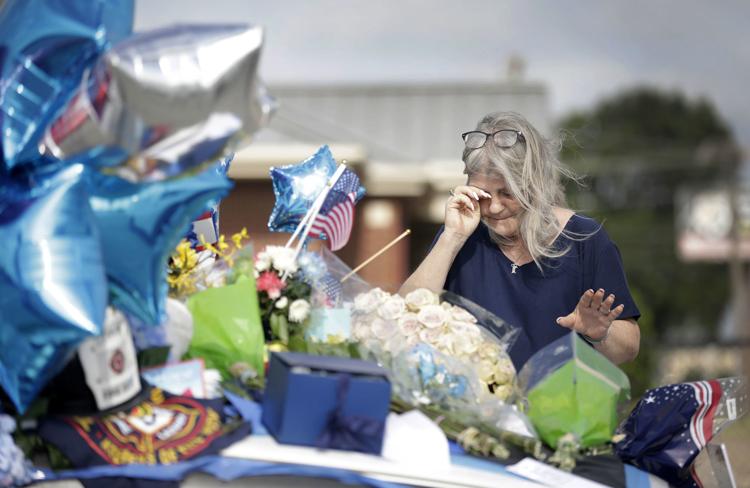 OFFICER MEMORIAL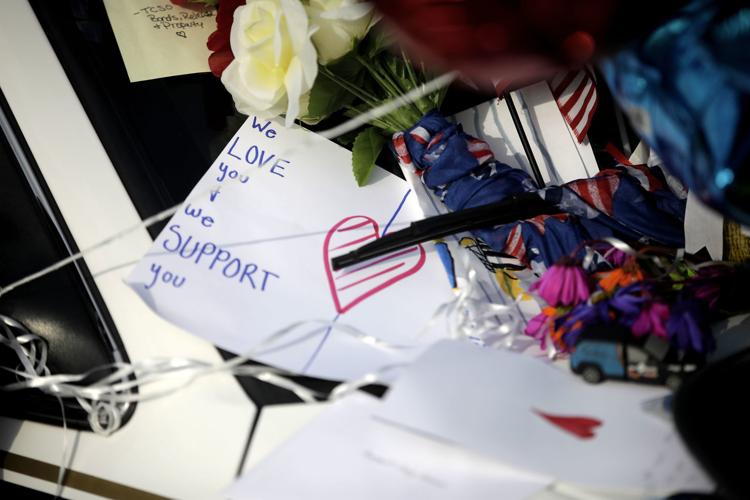 OFFICER MEMORIAL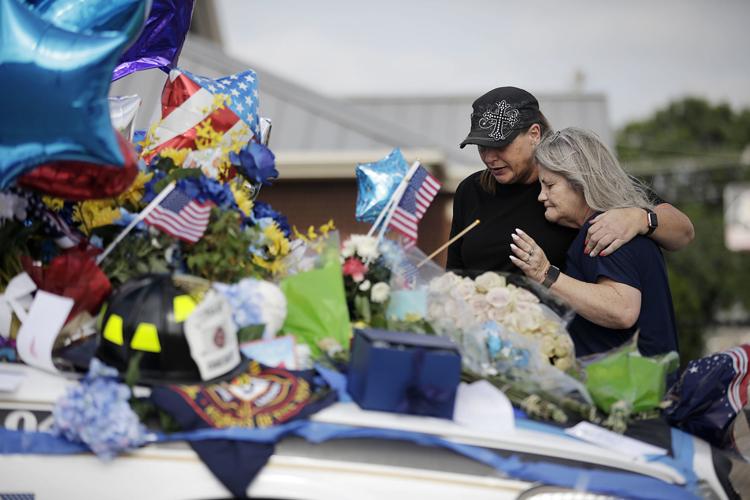 OFFICER MEMORIAL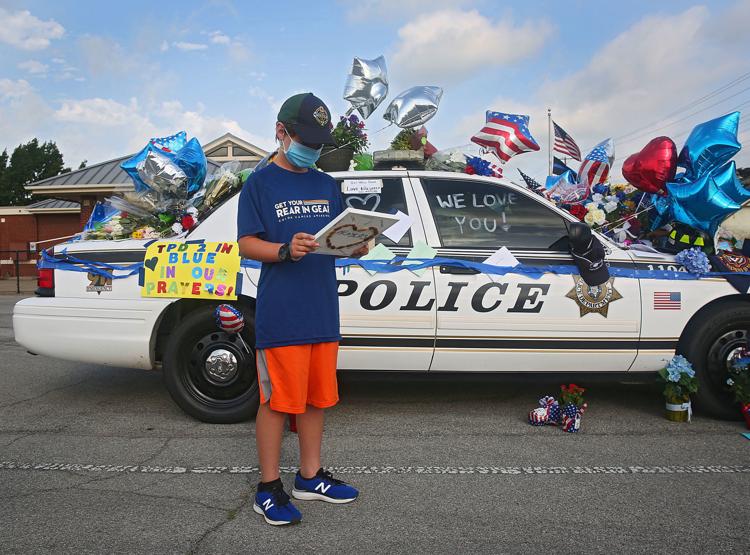 OFFICER MEMORIAL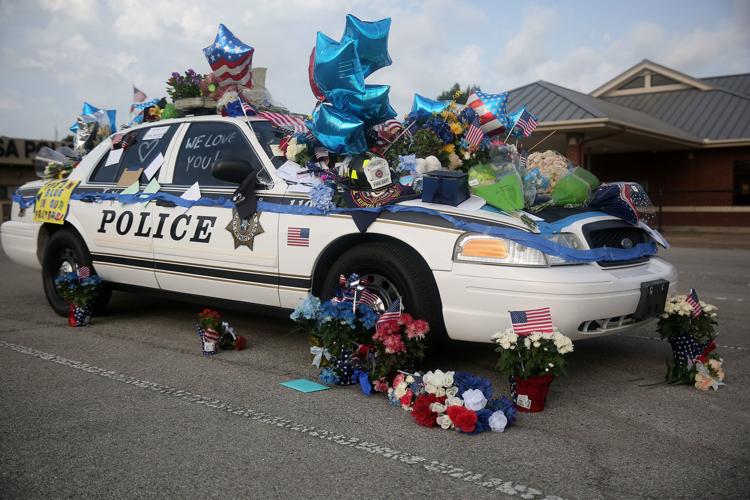 OFFICER MEMORIAL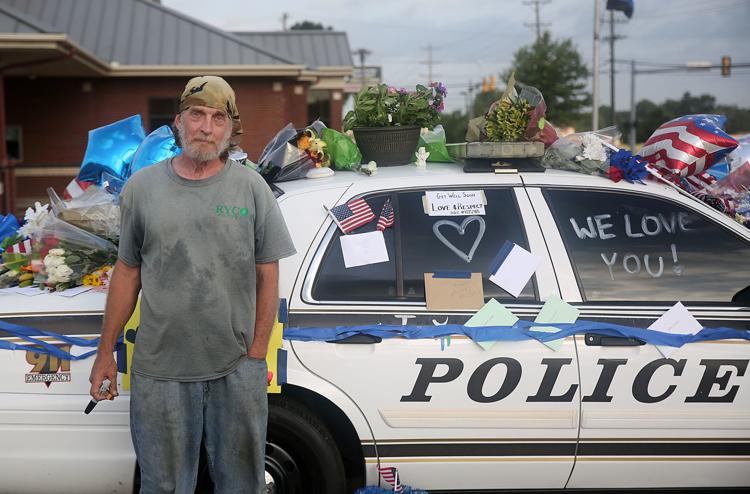 OFFICER MEMORIAL
OFFICER MEMORIAL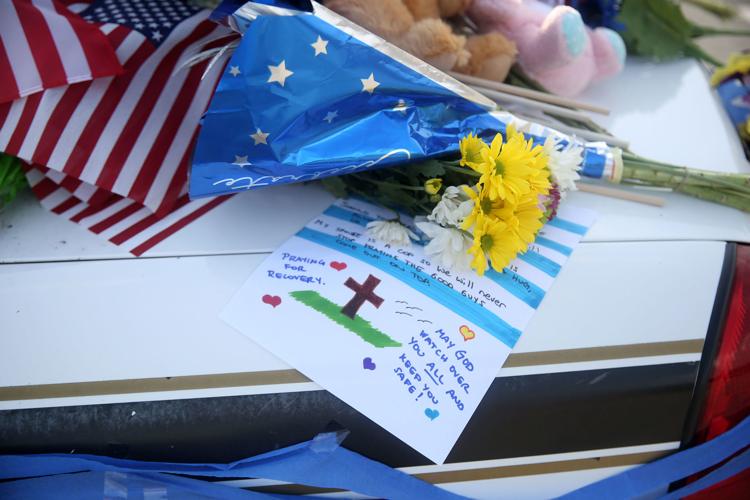 OFFICER MEMORIAL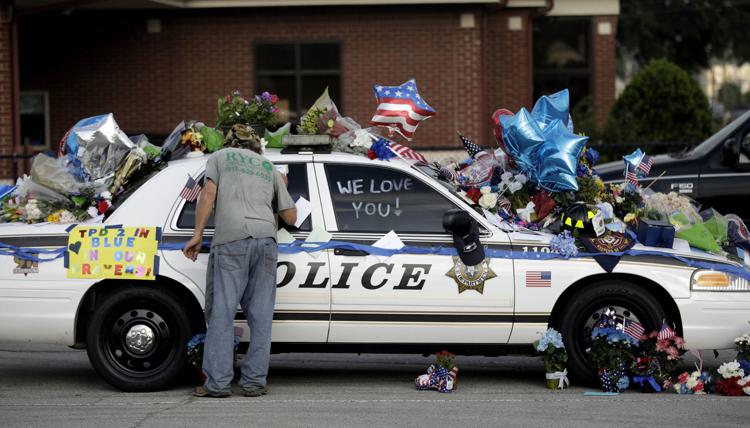 Impromptu Memorials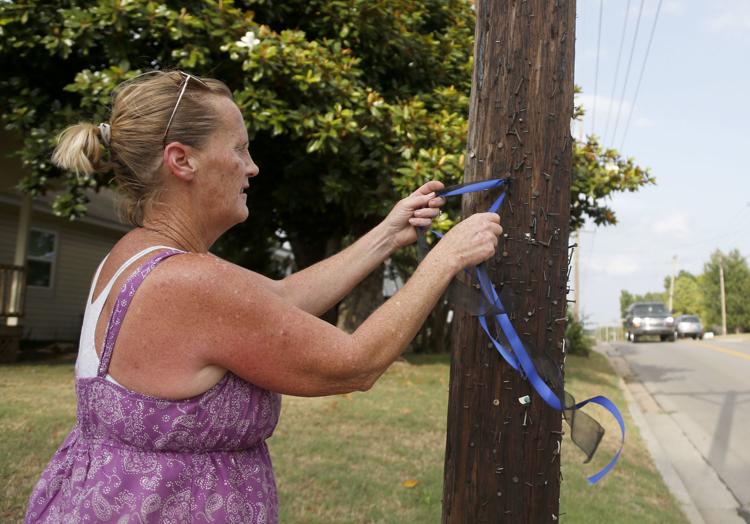 Impromptu Memorials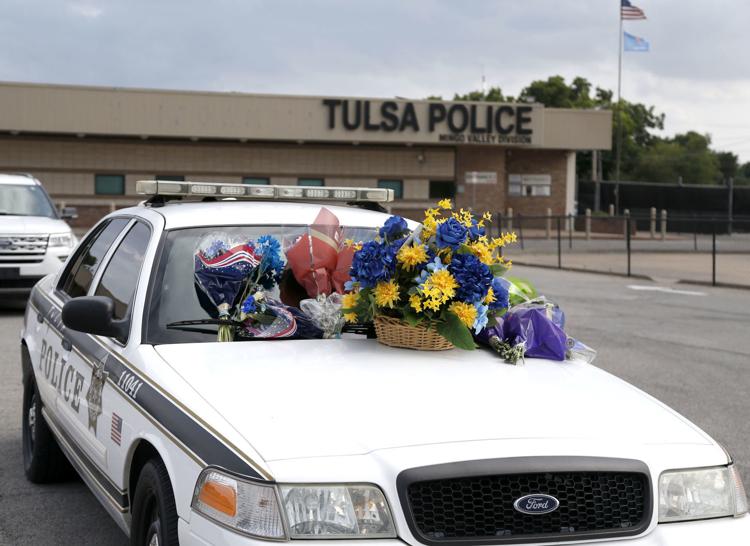 COVID-19 complete coverage
HIDE VERTICAL GALLERY ASSET TITLES