The State Chamber of Oklahoma wants to intervene in the state's legal effort to compel Epic Charter Schools' for-profit operator to comply with an investigative audit but did not disclose to the court that Epic is a dues-paying member and its founder is on the chamber's board of directors.
A court hearing is set for Friday in the Oklahoma Attorney General's Office's quest to get auditors access to records of how Epic has used at least $50.6 million in taxpayer money for something it calls the Learning Fund.
In July, Gov. Kevin Stitt requested an investigative audit of Epic and all its related entities by State Auditor and Inspector Cindy Byrd. But in a motion filed in March in district court, the Attorney General's Office says Epic Charter Schools' for-profit operator, Epic Youth Services LLC, has been refusing to comply with the auditor's public records requests or subpoenas for months.
The State Chamber last week asked permission to file a friend-of-the-court legal brief that supports the position of Epic Youth Services. Attorneys for the State Chamber warned the judge she would be setting "a dangerous precedent that would 'surely' stifle economic development in Oklahoma," if she rules in favor of the state auditor.
The State Chamber's 14-page filing in the court case includes no mention of the fact that Epic Charter Schools is a dues-paying member and its founder, David Chaney, is on the State Chamber's board of directors.
The Tulsa World asked the State Chamber to specify whether Epic or Chaney had any role in directing the amicus brief filing by the State Chamber and to address the appearance of the conflict of interest in this legal filing created by Epic's membership and Chaney's role on the organization's board of directors.
In response, Chad Warmington, president and CEO of the State Chamber, provided this written statement:
"We routinely engage in legal issues impacting the business community to ensure its voice is heard. We find these circumstances no different and have concerns about the scope of the audit, as outlined in our brief. Our involvement in this case is based upon our concerns about the implications to the broader business community. Regardless of whether Mr. Chaney is on our Board of Directors, we would have still engaged and advocated on behalf of the business community. This is who the State Chamber is. This is what we do."
Asked to clarify whether or not Chaney participated in the decision to file the amicus brief, Kinsey Westwood, vice president of government affairs for the State Chamber of Oklahoma, responded: "He did not."
According to the Oklahoman, the office of Attorney General Mike Hunter plans to oppose any involvement by the State Chamber.
State Chamber attorneys contend that through the state investigative audit, competitors could get access to sensitive information to gain an unfair advantage over Epic Youth Services.
At issue is Epic's shielding its use of millions of taxpayer dollars for something called the Learning Fund, and the Tulsa World's year-long investigation into that subject has been included as evidence in the state's motion to compel Epic to account for its Learning Fund expenditures.
On Feb. 23, a Tulsa World investigation revealed that on top of a 10% cut of every dollar of revenue, Epic Charter Schools has been paying its for-profit management company millions more taxpayer dollars every year for school expenditures that are never audited and which Epic claims are shielded from the Oklahoma Open Records Act.
State law enforcement investigators, who have been probing allegations of embezzlement, racketeering and forgery by top executives at Epic and willful neglect by members of its independent governing board, have revealed in other public court documents filed in the summer of 2019 that ownership of Epic Youth Services has made millionaires out of school co-founders Chaney and Ben Harris.
Through the Learning Fund, $1,000 for each student enrolled by Oct. 1 is allocated. Once any curriculum and technology costs are covered, those funds can be directed by students and parents in Epic's virtual charter school, called Epic One-on-One, for books and materials ordered directly through the school or paid to some 2,000 outside vendors for extracurricular activities.
---
Video: Epic released this video in 2019, explaining its Learning Fund.
Epic Charter Schools: A Tulsa World investigation
Epic Charter Schools' for-profit management firm refuses to release documents to investigators, Oklahoma attorney general says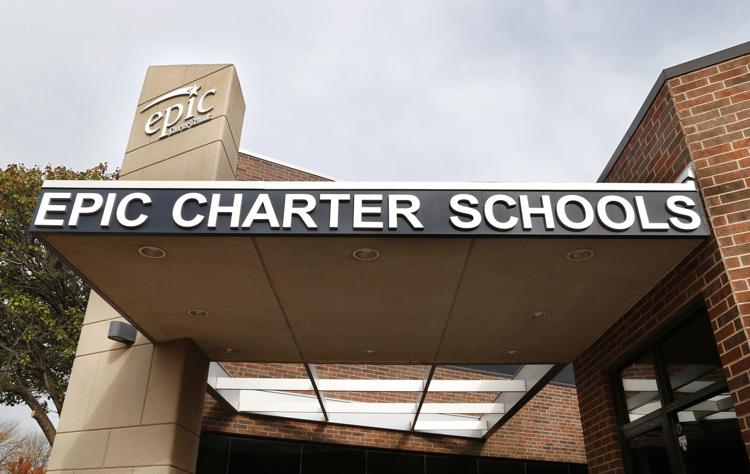 'Our kids have become a piggy bank': Epic Charter Schools shields $50M in taxpayer funds from public scrutiny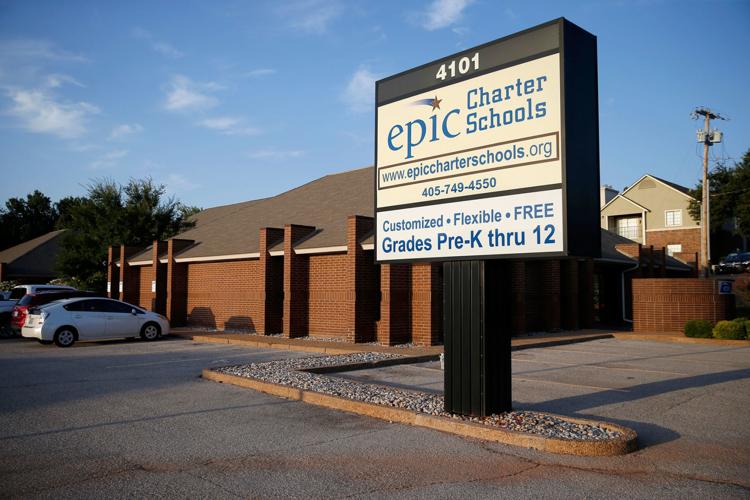 Lawmakers accuse Epic of intimidation attempt with defamation lawsuit against state senator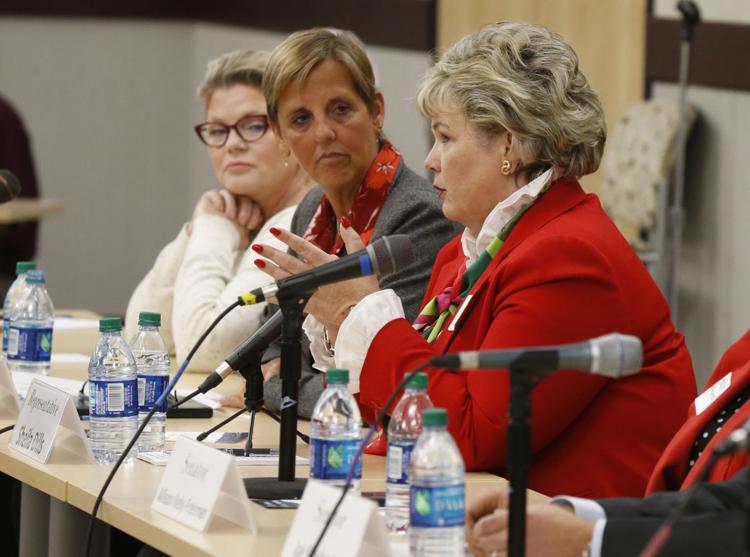 Epic Charter Schools sues state senator who questioned student attendance and funding, accusing him of slander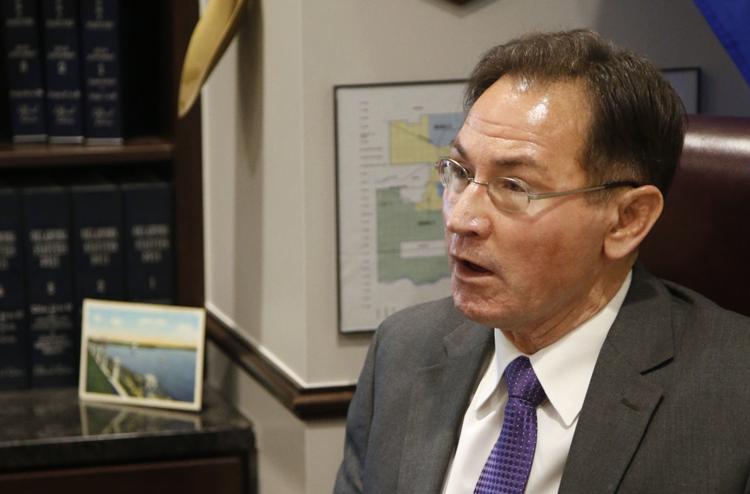 Oklahoma Watch: Epic parents sue, arguing dual enrollment in charter and private schools is legal
Epic Charter Schools promoting itself with multimillion-dollar advertising campaign, plus $9,000 per month shopping mall playground sponsorships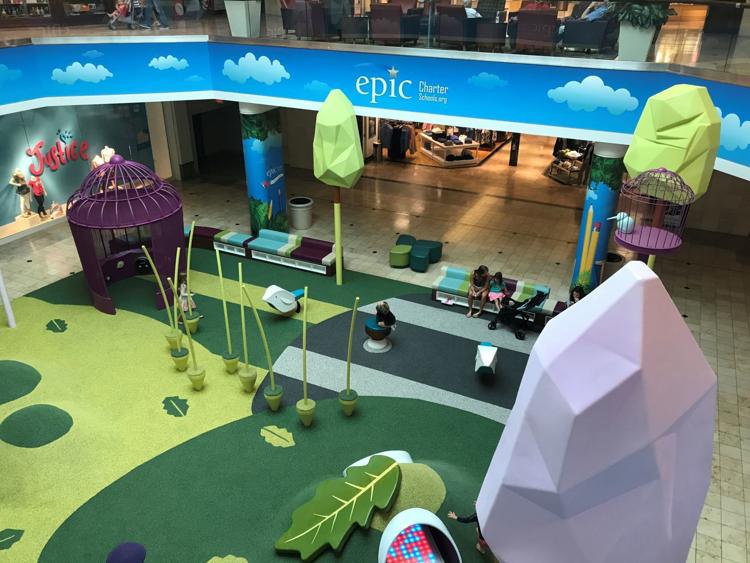 OSBI investigating new allegations of forgery by Epic Charter Schools' co-founder and CFO, willful neglect by board members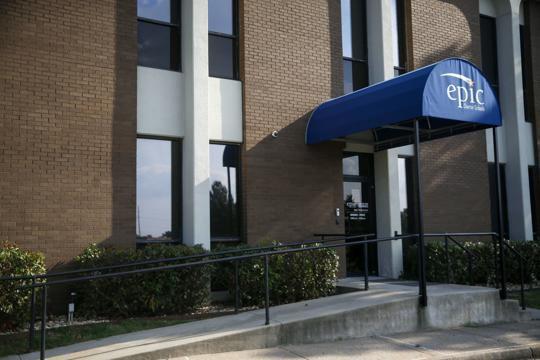 How does Epic Charter Schools stack up academically? Check out student proficiency test scores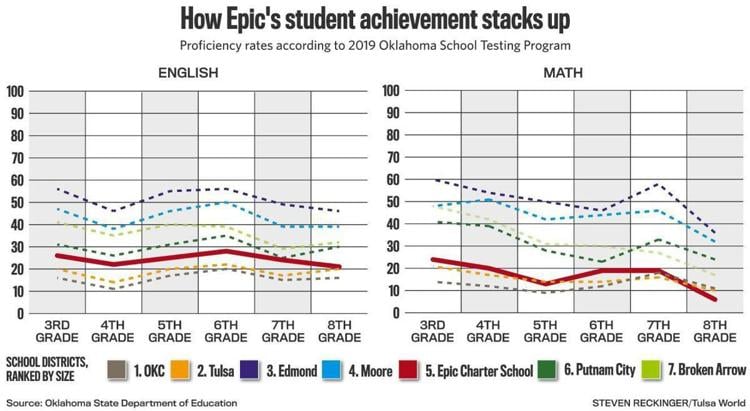 Epic Charter Schools' expansion into Texas in limbo amid new revelations about criminal investigation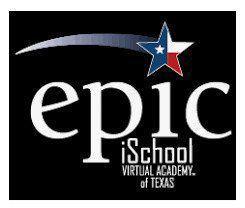 Tulsa lawmaker uses rarely invoked legal provision to attend closed-door meeting on Epic Charter Schools investigation, educators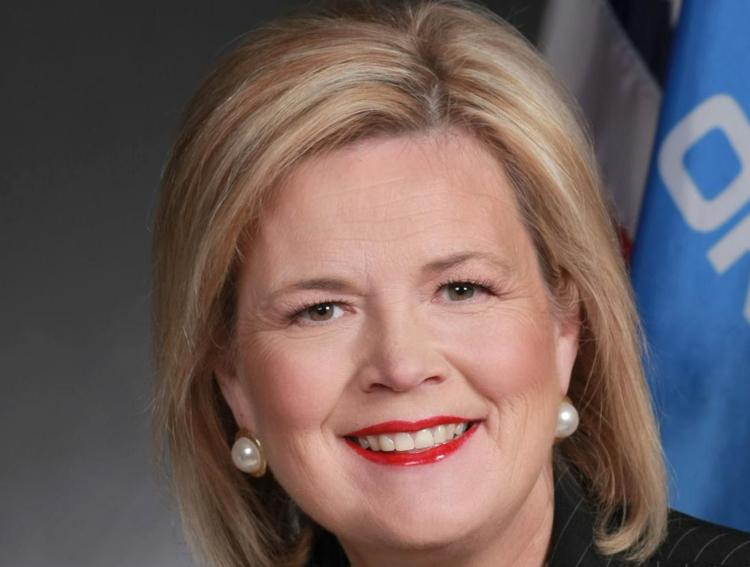 July 2019: Joy Hofmeister on Epic Charter Schools scandal
Swink school district facing forced consolidation says Epic leader offered a rescue: 'I'm in pretty good with Joy'
New records reveal Epic Charter Schools' sponsor was in touch with state auditor for months before scandal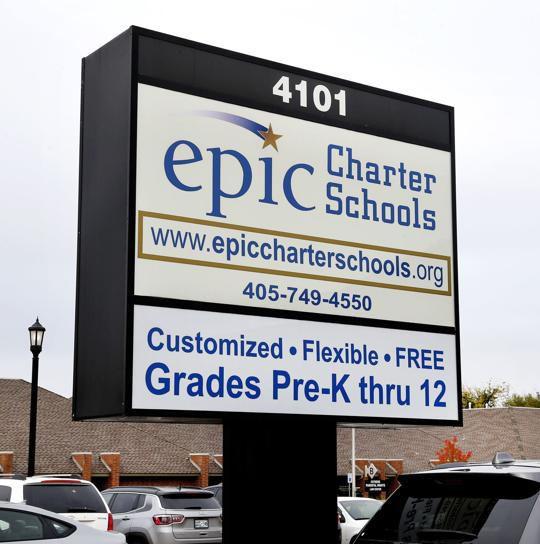 Governor requests state audit of Epic Charter Schools; school's sponsor already in touch with state auditor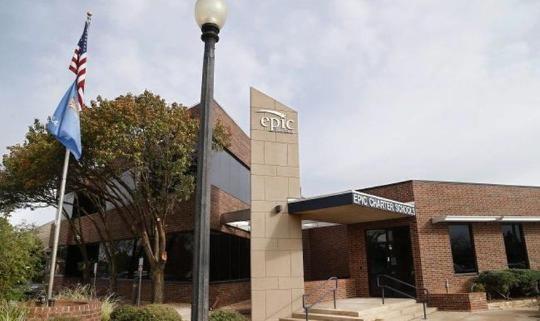 Records show FBI has also been looking into Epic Charter Schools, along with federal education investigators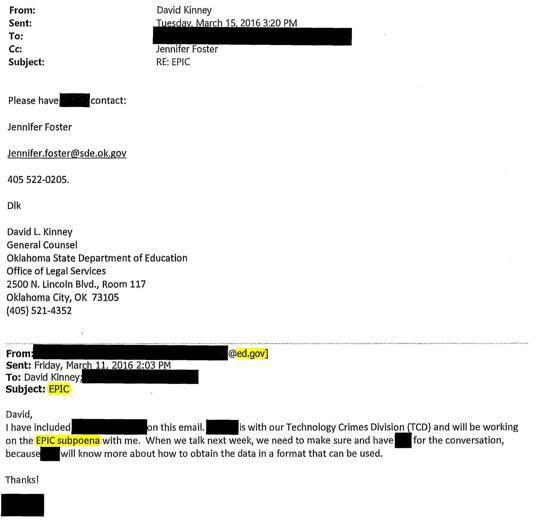 State superintendent reacts to Epic Charter Schools investigation; online school official claims innocence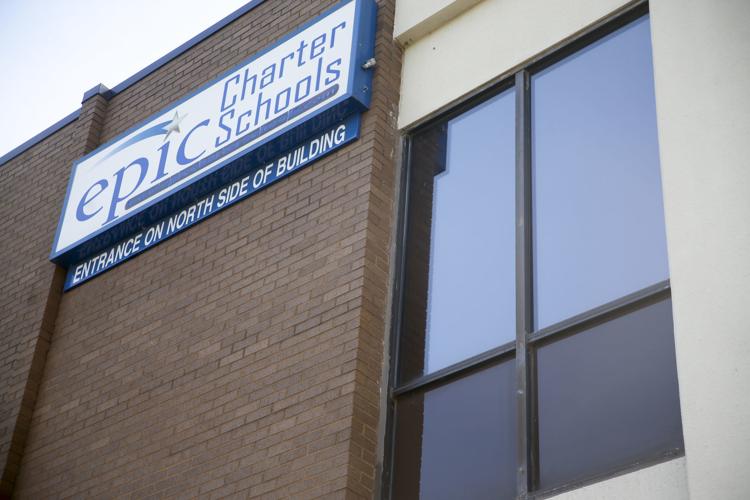 State senator raises new questions about Epic Charter Schools and oversight by Oklahoma State Department of Education
Leadership change at Oklahoma's largest virtual charter school likely necessitated by new transparency, conflict of interest law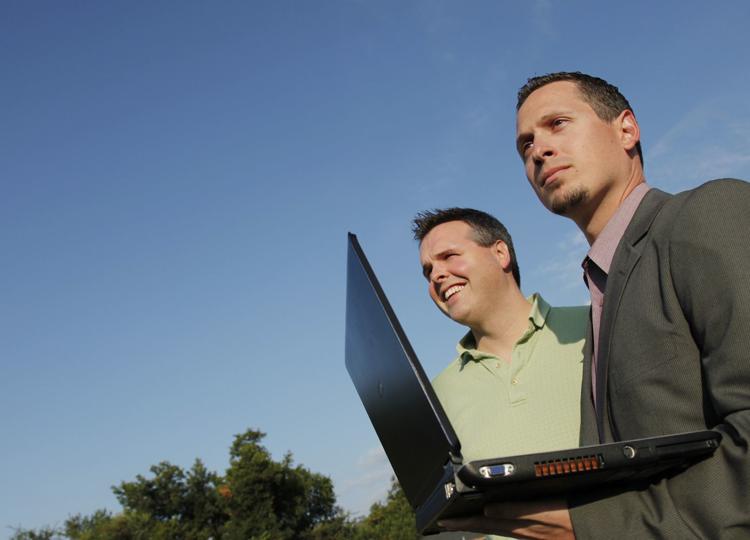 State Senate passes new transparency reporting requirements for virtual charter schools; bill headed to Gov. Stitt next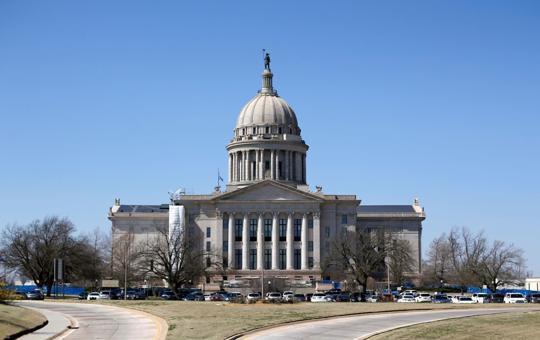 State education officials deny clearing Epic Charter Schools in investigation, despite school's new claims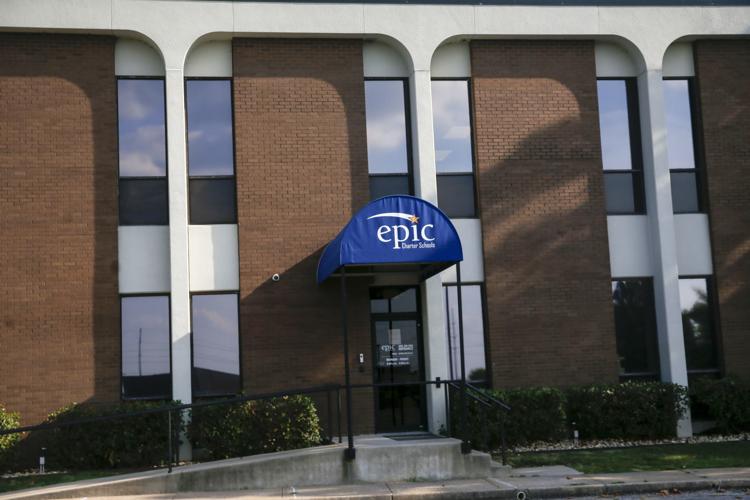 Epic Charter Schools, school reform and funding needs on the minds of Tulsa Republicans at Friday event with State Superintendent Joy Hofmeister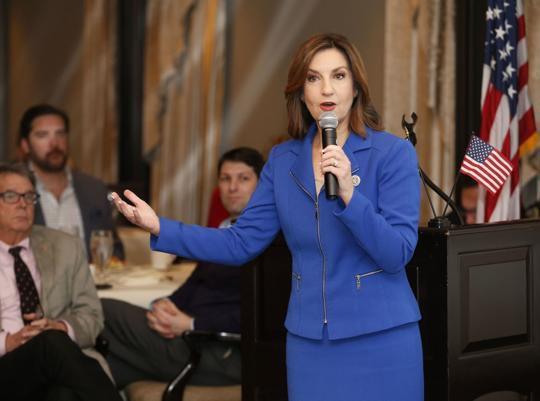 New transparency reporting requirements for virtual charter schools advance to state Senate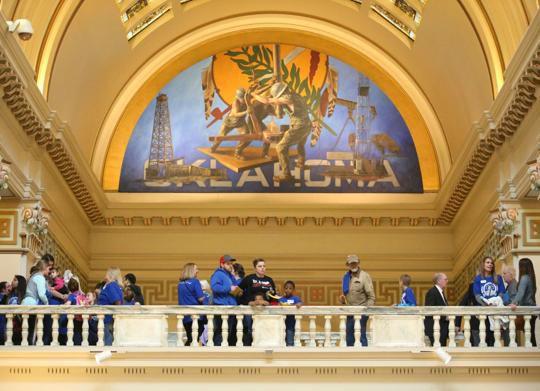 Parents, students pack Capitol to tell lawmakers about 'the array of reasons to choose Epic'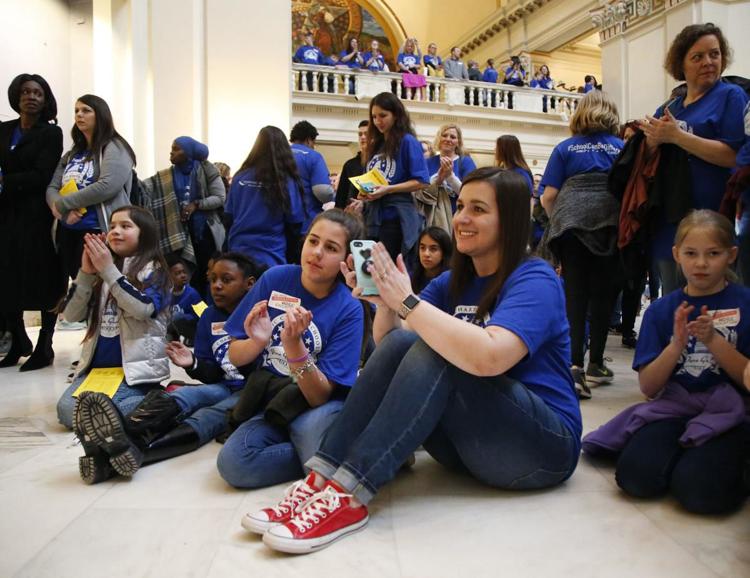 15 people with ties to Epic Charter donated $180,000 to 78 candidates for state office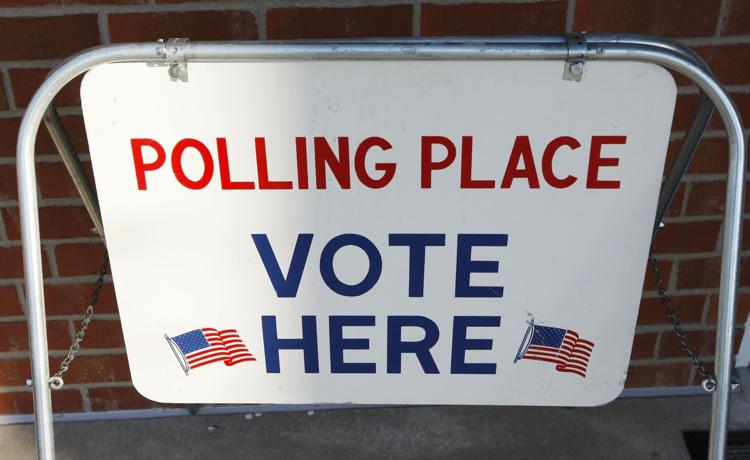 Epic Charter Schools under investigation by state, federal law enforcement agencies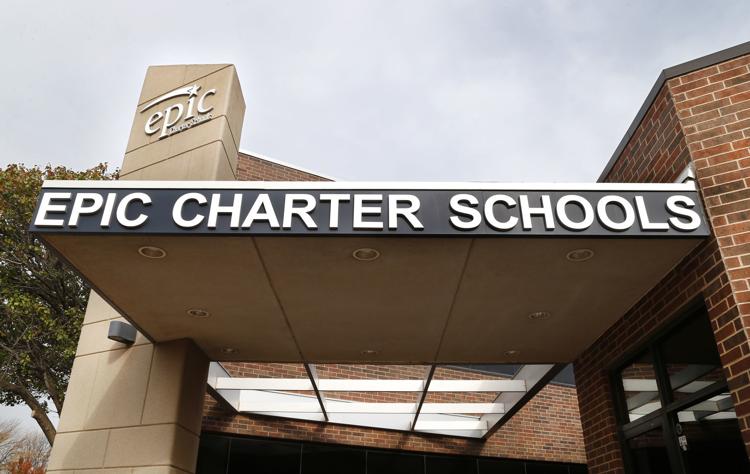 A study in contrasts: Most Tulsa County districts lose students while virtual numbers soar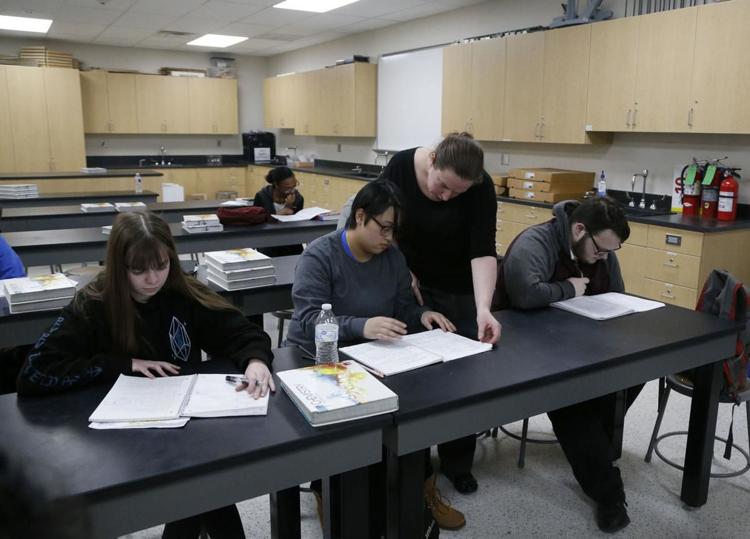 496 Tulsa Public Schools students left for EPIC virtual school since August. TPS to lawmakers: Regulation is needed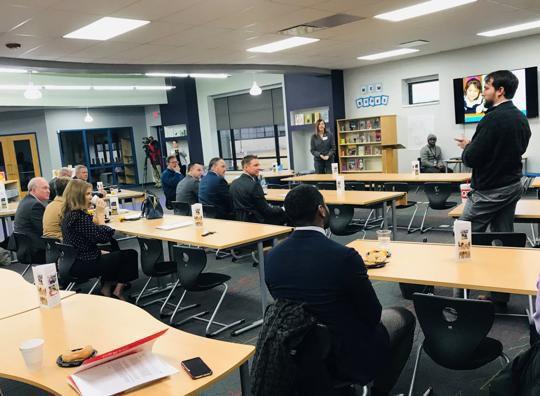 Skyrocketing student enrollment nets Epic Charter Schools nearly $39 million more in midyear adjustments to state funding for public schools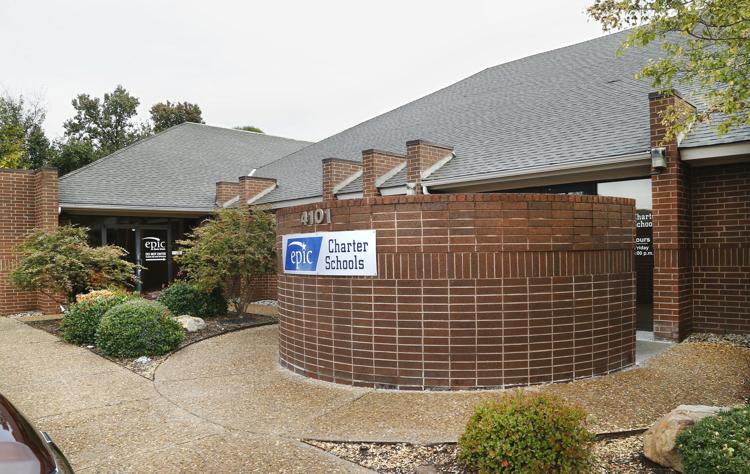 Journalism worth your time and money