More than 100 community members listened as Tulsa Public Schools Superintendent Deborah Gist proposed most of her recommendations to eliminate about $20 million from the 2020-21 budget to school board members Monday night.
Most of the recommendations presented Monday centered on closing four elementary schools to save an estimated $2 million to $3 million, which equates to 15.5% of the overall proposed reductions. Jones, Grimes and Wright elementary schools would send their students to nearby schools next year, while Mark Twain would be consolidated into Wayman Tisdale Fine Arts Academy.
Each school closure is listed as its own recommendation, meaning the board will vote on them individually at its next meeting in two weeks.
Grimes, Wright and Mark Twain were chosen for closure largely due to their relatively low enrollment and low capacity utilization. Jones was chosen because the school is over capacity and its building is in need of expensive repairs.
Students who would have attended pre-K through fifth grade at Wright next year would attend Eliot Elementary or Patrick Henry Elementary, depending upon where they live.
Those at Grimes would attend Carnegie or Key. Jones students would attend MacArthur, Lindbergh or Bell.
Many of the community members at the meeting were there to support the deaf-education program at Wright, which would move to Patrick Henry if the recommendation is approved.
Board member Brian Hosmer, who represents Wright, said he heard concerns from parents about moving students in the deaf-education program from a school where they feel comfortable to a school that's not accustomed to their needs.
"A number of parents were, I think it's safe to say, deeply concerned about what amounts to substantial cultural change on both ends," Hosmer said.
"I will say I am concerned about that, as well, because I think this is not simply a matter of moving kids. It's a matter of moving vulnerable kids from one place to another and the receiving school not having the culture in place and the expectations in place to be warm and welcoming partners."
Gist said that shared concern is why the program would be moved in its entirety, including every deaf-education staff member and some of Wright's general-education educators, to Patrick Henry. Siblings of students in the program would be able to transfer together.
Additionally, Gist said she wants to take advantage of planned renovations at Patrick Henry to make better use the space for the program. She also pointed out that Patrick Henry was the original home for the deaf-education program.
"This is a not a new concept for Patrick Henry," she said. "I'm not suggesting that it's the same, and that's why we're totally committed to making sure the transition happens really smoothly, but it is not the first time for parents, students or teachers at the school to have experience with students or adults who are deaf or hard of hearing."
Board member Ruth Ann Fate asked when parents and students would be informed about where they'll attend school next year if the recommendations are approved.
Chief Operating Officer Jorge Robles said the district would begin contacting affected families the next day. The enrollment window, which expires in late January, also would be extended to ensure they have enough time to transition to a new school.
Officials also plan to work one-on-one with teachers and staff at the affected schools to help them find other opportunities within TPS. Deputy Superintendent Paula Shannon said the district would ask educators about where they're interested in working and aims to have them placed in April.
The other recommendation proposed Monday involves a 2020-21 staffing plan providing for the distribution of staff to every school.
Although the recommendation does not provide additional information about any changes, Gist has said the district would shift the staffing plan at elementary schools from allocating general education teachers based on grade-level ranges to allocating teachers based on school-wide enrollment.
She's also proposing to increase the elementary school staffing ratio from 23:1 to 24:1, which would result in an average class size increase of one student. Fifty-three percent of classes would have fewer than 24 students, compared to 67% currently.
This recommendation would save an estimated $3 million and would not affect middle schools or high schools.
Gist did not present the largest recommendation in her proposal, which would save the district an estimated $13 million to $14 million through reductions to district office services. Reductions include operational efficiencies, as well as the creation and deletion of unspecified positions. Although the cuts would affect every district office team, Gist said 54% are not personnel related.
TPS officials believe they can save approximately $6.1 million through personnel reductions, which include salaries and benefits, and $7.3 million through nonpersonnel reductions at the district office.
Additional specifics have not been released. The superintendent likely will wait until at least February to present the recommendation targeting the district office to give officials time to engage directly with affected staff members.
Also during the board meeting, Gist proposed a series of recommendations that would convert Memorial Junior High School, Central Junior High and Rogers Junior High into sixth- through eighth-grade middle schools in 2020-21. Those schools currently serve seventh- and eighth-graders.
The recommendations would eliminate the sixth grade at the following elementary schools: Burroughs, Emerson, Academy Central, Wayman Tisdale, Key, Marshall, Salk and Sequoyah.
Unlike the other recommendations, the grade configuration changes aren't directly related to budget reductions. Robles said they're a continuation of the district's ongoing work to create consistency across TPS. The goal is for students to experience no more than two building transitions — from fifth to sixth grade and from eighth to ninth grade — by the 2021-22 school year.
Robles said the objective is to make it easier for families to navigate the district's complicated grade system, and he noted that minimizing transitions helps support students' academic performance and fosters meaningful relationships with teachers and other students.
"We know that a lot of families are challenged by the 14 grade configurations that we currently have across the district," Robles said. "And we believe that this work is important to retain our families and grow our enrollment by building strong programming, particularly in our middle schools."
Angela Foster, whose son attended several TPS schools before ending up at Edison, said racial and economic segregation continues to persist within the district. Disadvantaged and minority children, she said, are the ones who would most be impacted by the proposed plan.
For example, 93% of students at Jones Elementary are economically disadvantaged, but only 30% are white, according to the 2018-19 state report cards. The student population at Wright Elementary is 87% economically disadvantaged and 40% white. Grime's is 82% economically disadvantaged, while Mark Twain's is 92%.
Foster said she believes other schools, namely the TPS-sponsored charters, should have been chosen and that no schools should close until there's an investigation into the purpose and motivation of their selection.
"It's just baffling to me that instead of making more equity in our historically racially discriminating district, you're going to make them less diverse and you're making them less equitable," she said. "It doesn't make sense to me."
Darryl Bright, president of Citizens United for a Better Educational System, criticized the school board for always approving plans by superintendents to shut down schools. He asked how board members collectively determine to vote for these plans and whether they've studied the outcomes of prior decisions. 
Bright said there's been no accountability for lingering problems within the district such as chronic absenteeism and low test scores. He wanted to know why nothing was done to address declining enrollment at Wright. 
"This is not a business," Bright said. "This is not a bottom line with profits and earnings. The bottom line for this district is teaching and learning. We start at that point."
David Harris, who was part of the budget advisory committee that provided administrators with feedback as they developed the recommendations, said it's up to the community to work together to push the district to succeed. 
Harris attended most of the community meetings TPS hosted throughout its schools regarding the budget shortfall and the superintendent's plan. He expressed disappoint that most people only attended the meeting at their local school and missed out on the perspectives of others across the district. 
He advocated for families at successful schools to involve themselves with what's happening at less fortunate schools. 
"At the end of the day, it's not just a Wright problem," Harris said. "It's not just a Monroe (Demonstration Academy) problem. It's a Tulsa problem. It's a Tulsa issue. And I trust and I believe that Dr. Gist is trying to do the best that she can, but at the end of the day the coach ain't the one playing on the field. We are the players. We have to be involved." 
---
Scenes from Jan. 6, 2020, Tulsa school board meeting
Tulsa school board Jan. 6, 2020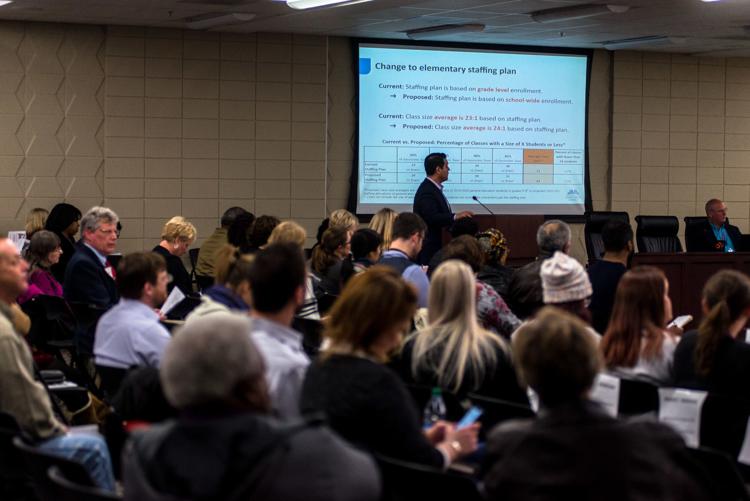 Tulsa school board Jan. 6, 2020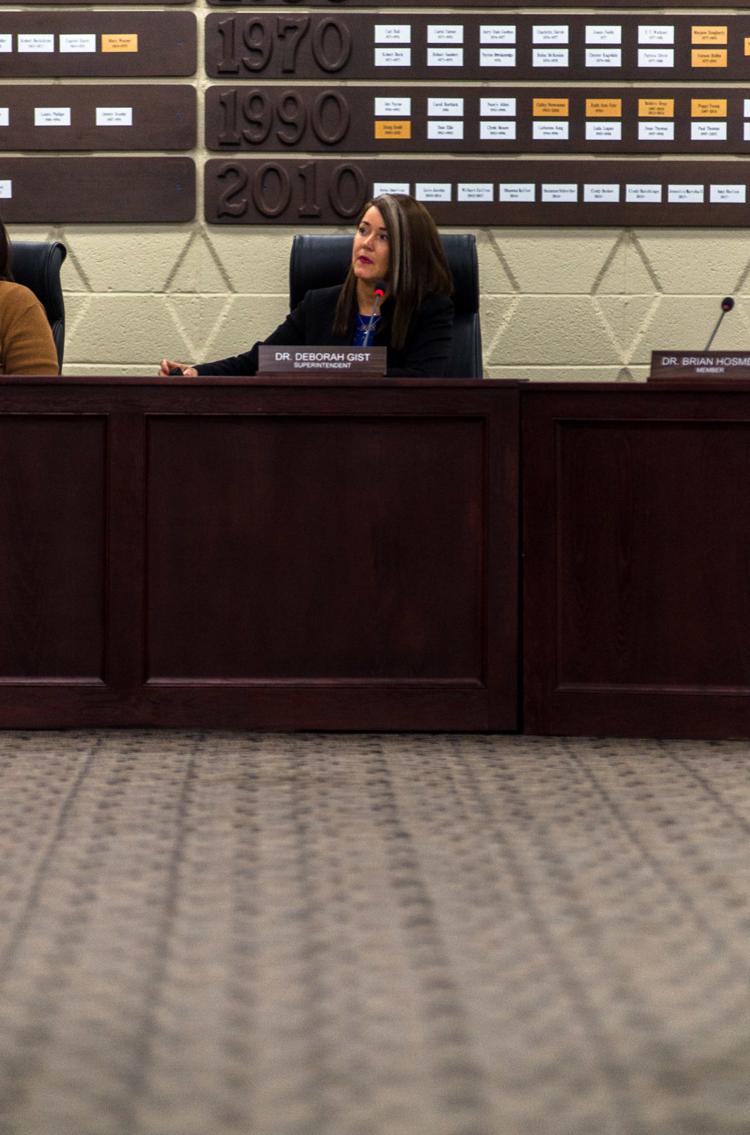 Tulsa school board Jan. 6, 2020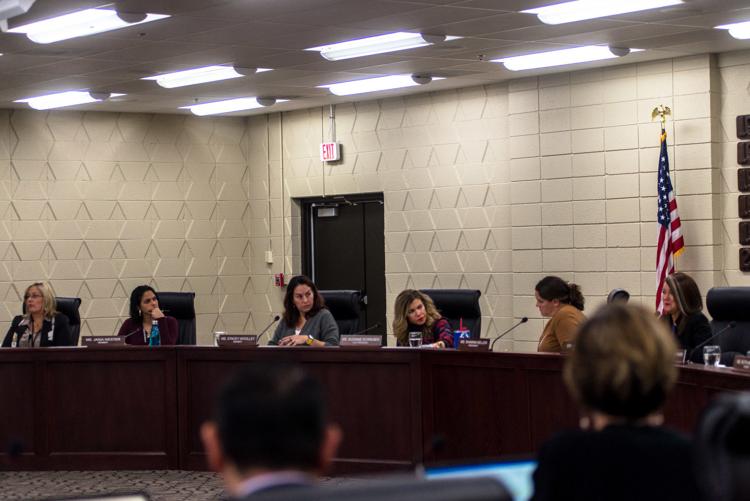 Tulsa school board Jan. 6, 2020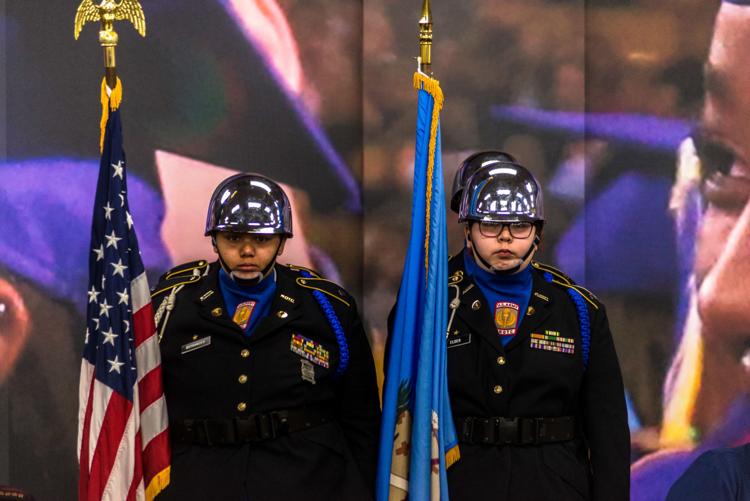 Tulsa school board Jan. 6, 2020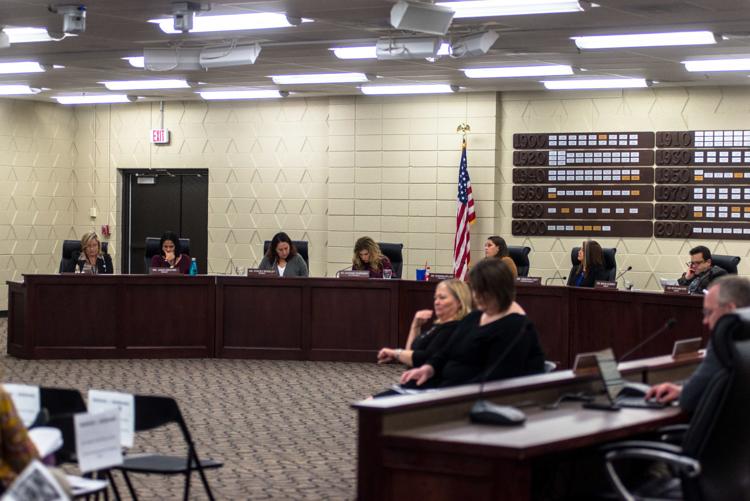 Tulsa school board Jan. 6, 2020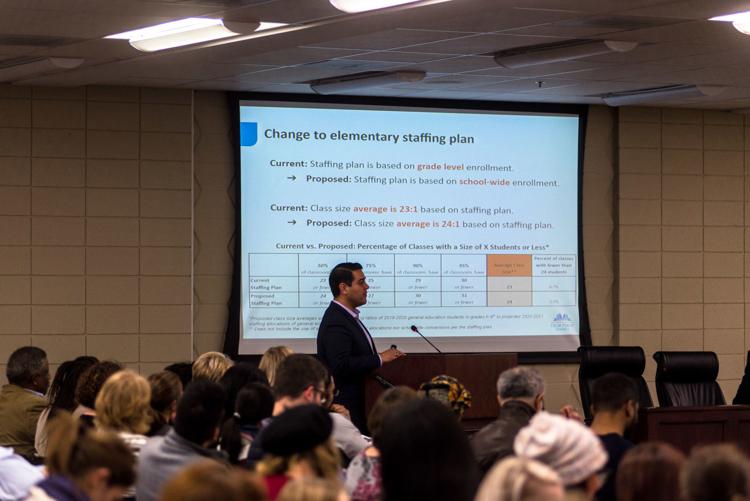 Tulsa school board Jan. 6, 2020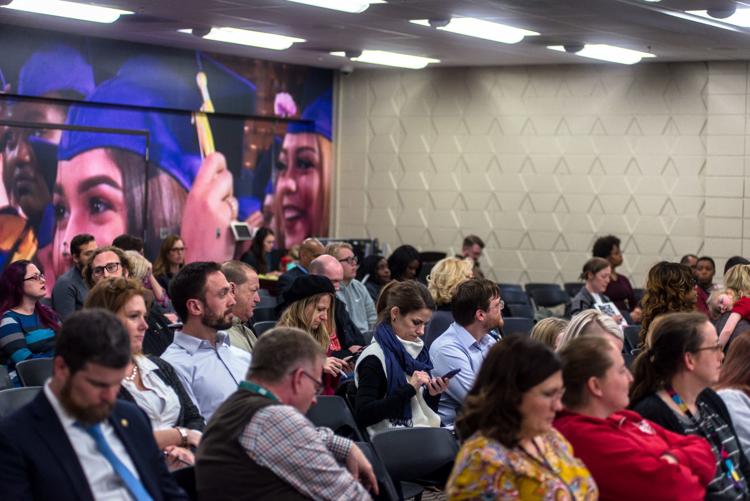 Tulsa school board Jan. 6, 2020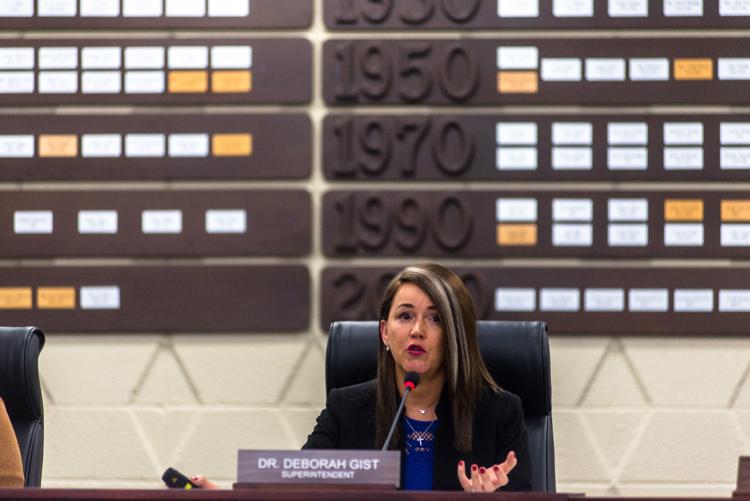 Tulsa school board Jan. 6, 2020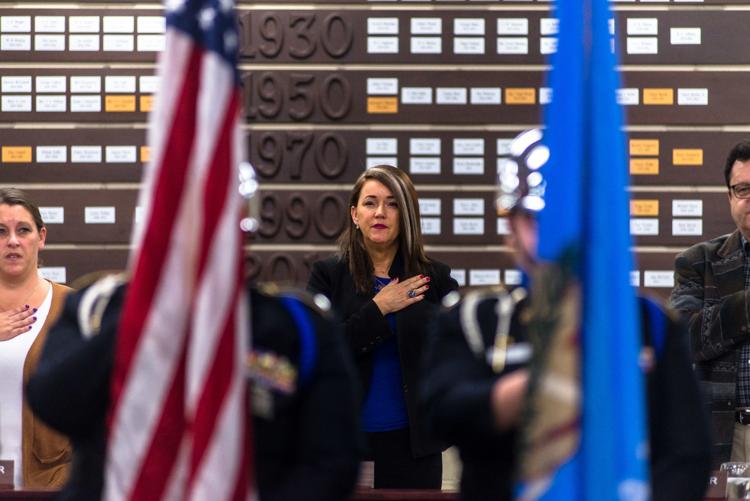 Tulsa school board Jan. 6, 2020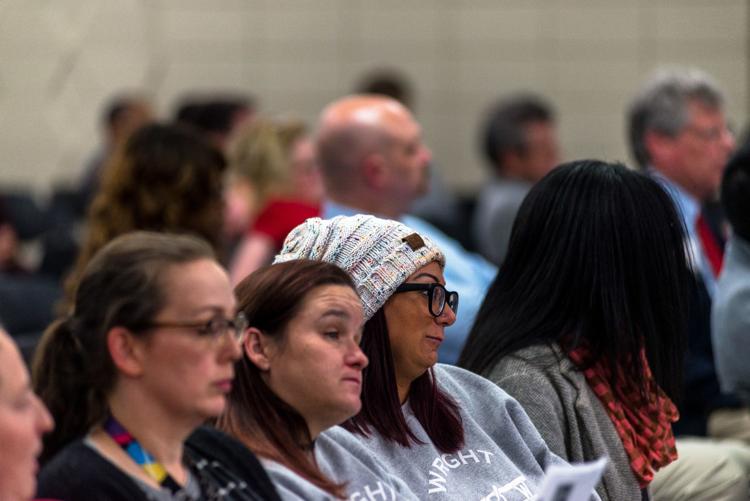 Tulsa school board Jan. 6, 2020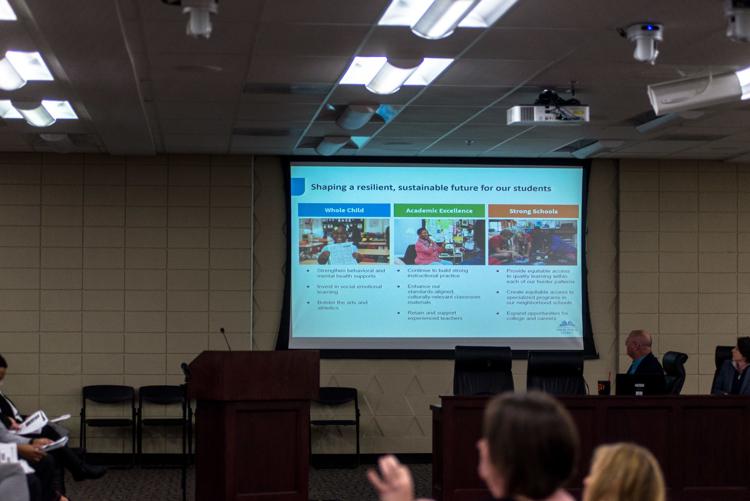 Tulsa school board Jan. 6, 2020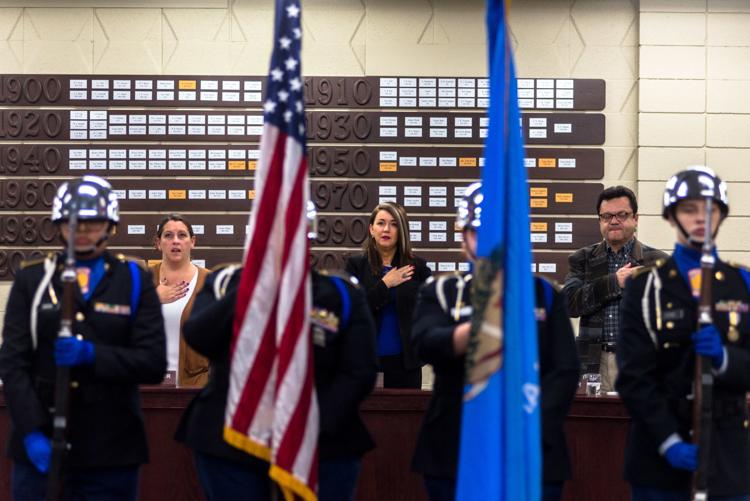 Tulsa school board Jan. 6, 2020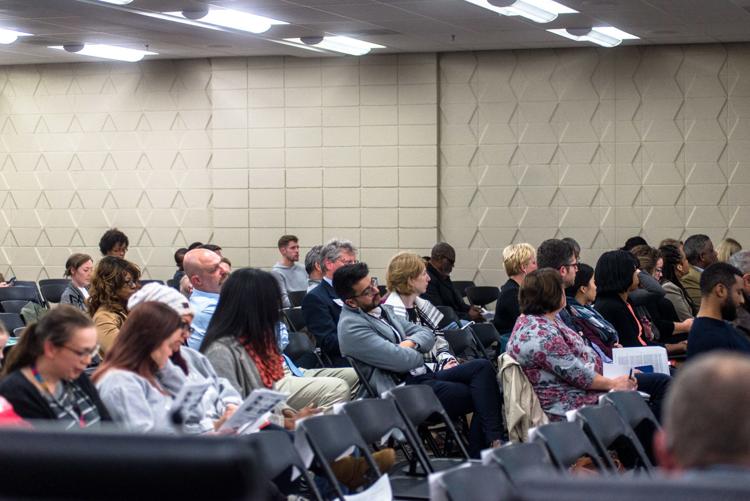 Tulsa school board Jan. 6, 2020
Tulsa school board Jan. 6, 2020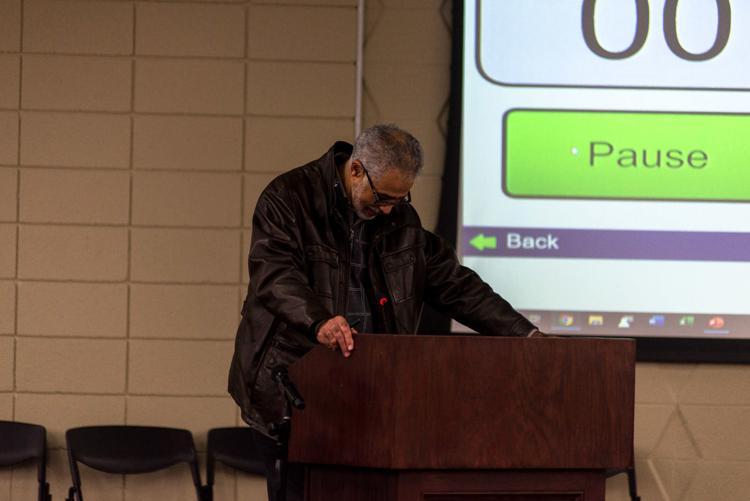 Tulsa school board Jan. 6, 2020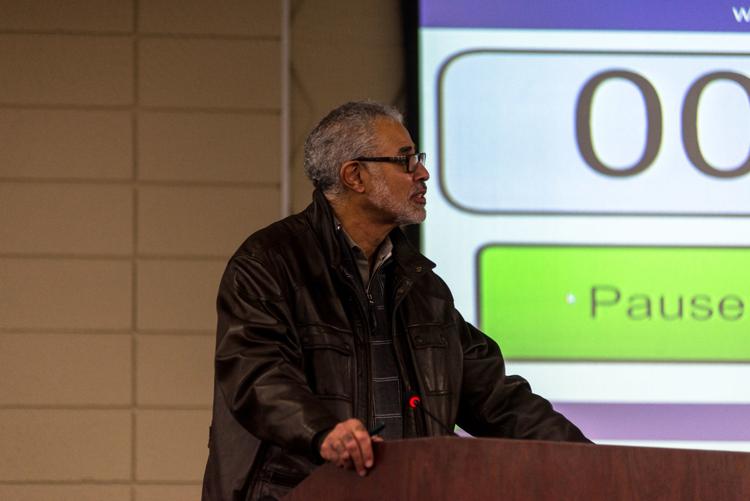 Tulsa school board Jan. 6, 2020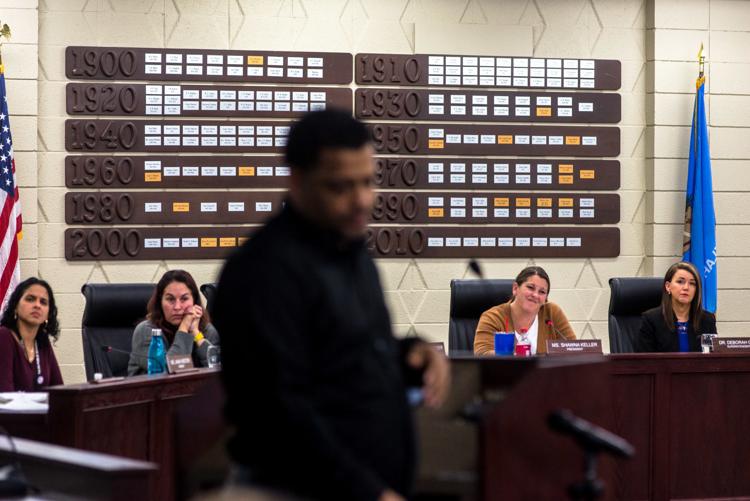 Tulsa school board Jan. 6, 2020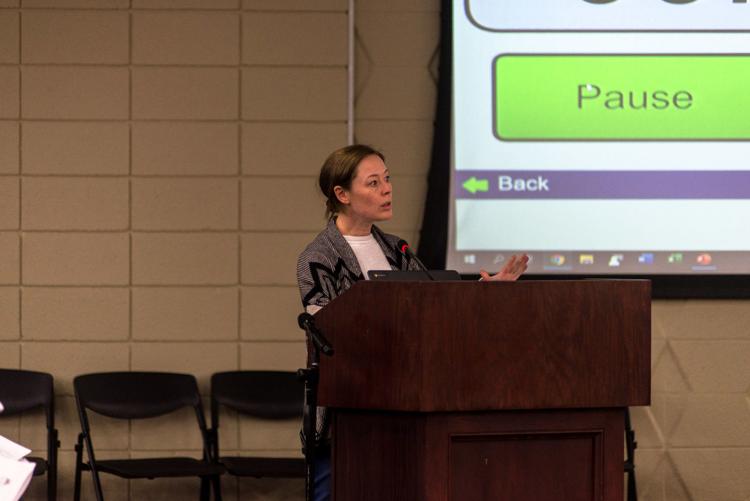 Journalism worth your time and money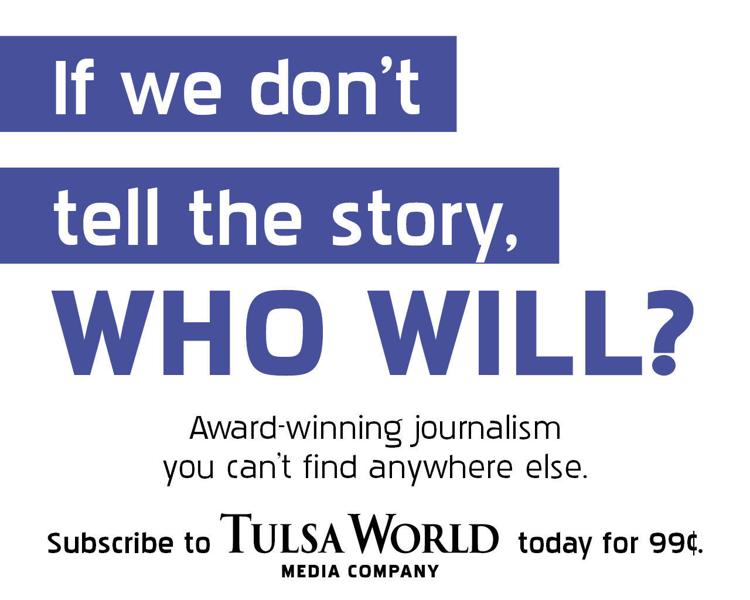 ---