Billy Adams may sympathize with the financial plight of Tulsa Public Schools, but he doesn't regret ditching the district in pursuit of a better education for his son.
Overcrowded classes and under-resourced teachers at Grimes Elementary compelled Adams to enroll 11-year-old Brayden at another school this year. He first considered two higher-performing schools in the Tulsa district, but both were in neighborhoods with much higher housing prices.
Instead, he moved to the suburbs and enrolled Brayden at Jenks West Intermediate.
"It just felt like we needed to be in a district that felt more evenly distributed across the board," Adams said. "When we looked at Jenks, it didn't feel like one area was better than another or that the schools received different things."
Thousands of students like Brayden have left Tulsa Public Schools for other options in recent years. Newly obtained data from the Oklahoma State Department of Education shows most end up in surrounding school districts and a variety of charter schools.
Between summer 2013 and the end of June 2019, the top five recipients of former TPS students have been Union, Broken Arrow, Epic Charter Schools, Jenks and Sand Springs.
While high student mobility rates mean many students also come to TPS each year, the district is facing a shrinking budget because of its net loss of about 5,000 students in the past decade.
"Those numbers don't necessarily surprise me, but they're not ones that should be considered normal," Adams said. "It's certainly disconcerting that, with a community as large as Tulsa is, this issue is so rampant."
He said the recent revelation that TPS must slash $20 million from its 2020-21 budget reinforced his decision to leave Tulsa.
Gist also has been vocal about the loss of students to Epic, calling for regulation to reduce the constant churn of children coming and going from the state's largest virtual charter school in January. About 3,700 students left TPS for Epic from summer 2013 to the end of June 2019.
Among them were Barbara Torres' 10-year-old son, who previously attended Hoover Elementary School, and her 16-year-old daughter, who had been at Hale High School. She took them to Epic after repeated difficulty in getting accommodations for her son, who has severe medical issues with his brain and eyesight.
"Once he was on the 504 (a plan for accommodations for children with disabilities), it didn't matter. It was just a piece of paper," Torres said. "My son's teacher was pretty much 'I give up on your son, I give up on you, so go find something else.' So that's what I did — for both of my kids. I understand they're underpaid, but at the same time, there is a 504 there for a reason. He has needs."
Torres' older three children had all attended TPS, so she said she had never contemplated a home-based schooling option before. But she said her two school-aged children are already excelling with extra homework help available 24/7 and the hour each week when they get one-on-one time with their Epic teacher at a public library.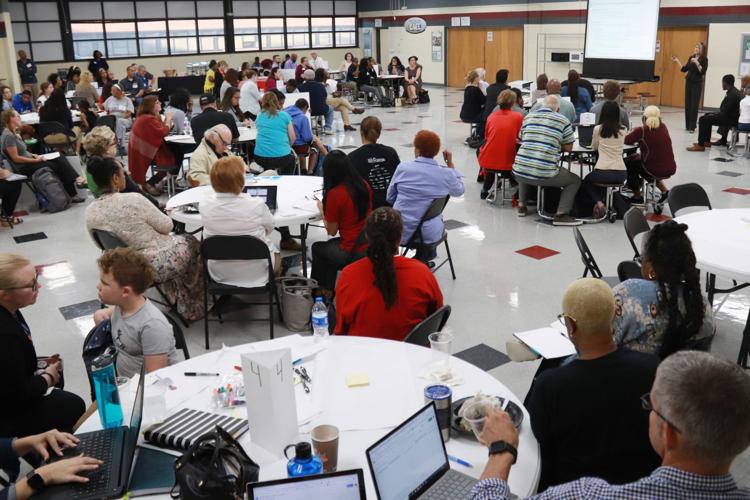 "You don't want to make that change, because you want your child to be socialized. But you want your child to be wanted at school. There were so many kids from Hoover and Nathan Hale in the (Epic) program at the library. It's like, 'I'm not the only one that sees something going on!' " Torres said. "That's a lot of students to lose. What's going on with the school system so these children are leaving?"
The only districts that drew more Tulsa students during the last six years were Union, with 7,767, and Broken Arrow, with 4,045.
In an interview with the Tulsa World, Gist said she didn't know why so many families are leaving TPS, but noted the district has experienced overall enrollment decline since 1968, when there were more than 68,000 students. Annual student counts recorded by the state show enrollment declines have escalated in the past five years, however.
"Any ability to speak to the reasons is speculation," the superintendent said. "We've started doing exit interviews with families since I've been superintendent, but that wasn't something that was a common practice, and we still don't do a great job. That's something that we have been working on."
Gist theorized that the limitations caused by the small size and low capacity of many district school buildings contribute to families leaving. Larger facilities, such as those in Jenks and Broken Arrow, allow for more opportunities within each school.
Also, because a majority of TPS students qualify for free and reduced lunch, Gist said some families conclude their children will receive an inferior education.
"There's definitely a perception about our schools that don't always match," she said, "so we have to do a better job of telling the story about our schools and helping them put the word out about the programs that they have to offer and the opportunities that students have.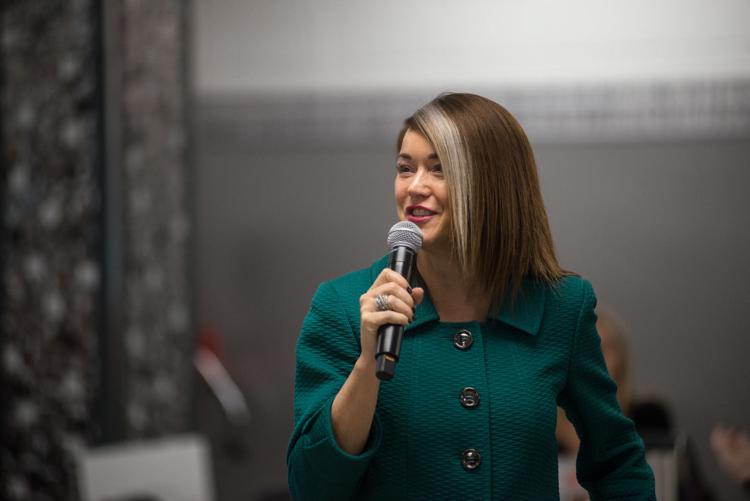 "At the same time, we know that in many of our schools we have continued improvement that we need to do, and we're focused on that as well."
Gist said her administration has worked hard to enhance the district's quality of education, resulting in an increase in high school graduates and more special programming available to students.
Officials also have ramped up their efforts to change the perception of their schools in recent years, with social media campaigns and a redesigned website. They're also preparing to launch an improved enrollment system to make it easier for families to pick the right school.
Safety concerns were part of the reason Rigo Mireless pulled his children from the district and enrolled them at Tulsa Honor Academy, a charter school sponsored by TPS. Although they never experienced problems at their elementary schools, the father of two had heard about issues at the middle and high school they would have attended.
Mireless transferred his son when THA opened in 2015 and never looked back. His daughter switched over as soon as she was eligible to attend the charter, which starts at fifth grade.
"Within the first month, we loved everything about it," he said. "The energy, the positive attitudes from the teachers. And not to say the attitudes were bad at the other schools. But with (traditional) public schools, I just don't know if the attention is there."
More than 3,300 students left for TPS-sponsored charter schools, which do not contribute to the district's share of state aid through the funding formula.
Erica Randle said she moved her son, Ty'Reek, from East Central Junior High School to THA because he wasn't getting help for his attention deficit hyperactivity disorder, or ADHD.
"He felt as if nobody cared about how he functioned, about how he needed to learn," she said. "With the insecurities came a lot of depression and anxiety and thoughts of suicide. There were just a lot of different situations behind him not being able to progress and show how smart he actually is."
THA reached out to Randle as she searched for other school options and expressed interest in her son's academic potential and athletic background in track. She said the charter saw something in Ty'Reek that TPS didn't.
Part of Angela Jackson's decision to move her son from Emerson Elementary to the charter school KIPP Tulsa College Preparatory about four years ago was about trying something new and different. But she also said budget cuts and growing class sizes led her to see the writing on the wall at TPS.
"I loved the teachers at Emerson; I really did," Jackson said. "I loved the principal there. But I could kind of tell that things were changing."
---
TPS annual student membership 
| | |
| --- | --- |
| School year | Oct. 1 student membership |
| 2008-09 | 41,252 |
| 2009-10 | 40,846 |
| 2010-11 | 41,224 |
| 2011-12 | 40,919 |
| 2012-13 | 40,252 |
| 2013-14 | 40,152 |
| 2014-15 | 39,999 |
| 2015-16 | 39,451 |
| 2016-17 | 38,628 |
| 2017-18 | 37,433 |
| 2018-19 | 36,512 |
| 2019-20 Forecast | 36,065 |
Source: Tulsa Public Schools Preliminary School Budget and Financing Plan 2019-20                  
---