The Oklahoma State School Board on Monday afternoon ordered all accredited public schools in the state to cease operations for students and educators until April 6 in response to the pandemic COVID-19 novel coronavirus.
"This is not a simple decision that we are bringing this recommendation to you today, and it will be challenging for many families," State Superintendent Joy Hofmeister told the board at an emergency meeting. "Nothing takes precedence over the health and well-being of our people. Nothing."
Monday's vote means all traditional public schools, charter schools and virtual charter schools must temporarily suspend all instructional services including grading, extracurricular activities for students and staff development and other training or conferences.
Only essential administrative duties and business management, child nutrition and maintenance work may continue. State leaders will revisit how schools should proceed if school closures are extended beyond April 6.
"This requires a statewide answer and we need to be operating together with a uniform approach and with a unified voice," Hofmeister said. "We want to put safety first and this is an important measure."
Tulsa Public Schools went out on its own earlier Monday afternoon and announced that its students will not be returning for classes until at least April 6, but "families should anticipate that there may be an even longer closure."
Schools in the state's second-largest school district are already closed for their annual spring break, and an emergency meeting of the Tulsa school board that had been called for Monday evening was canceled.
In its news release, TPS said district office buildings will remain open through the end of the business day Tuesday to allow employees time to prepare for the closure. It also specified that all staff will continue to be paid through April 3.
Beginning Monday, March 23, TPS students and students at TPS' partner charter schools will be able to pick up "grab and go" meals on weekdays at sites throughout the city. Meal distribution locations will be announced on TPS' website no later than 2 p.m. Friday.
"If the closure extends beyond April 6, we will support parents by providing at-home resources and activities to keep students engaged. These materials would be posted on our website with printed copies available at our meal distribution sites. In the event of an extended closure, we will share more information about the distribution of resources and activities by Friday, March 27," the district's announcement reads.
In an email sent Saturday evening, Superintendent Deborah Gist directed all TPS employees to "prepare for the very real possibility that we may extend our spring break by one week or more."
"Conditions around COVID-19 are changing by the hour, and we are working to make the best decisions we can to keep our team and students safe," she wrote.
Other area school districts are posting details for their patrons, including about the cancellation or closure of unique programming and spring break offerings, on social media.
"This is an unprecedented situation for our entire world and so much is changing every hour of every day," Jenks Superintendent Stacey Butterfield said. "We are certainly grateful to our local and state agencies for their guidance and recommendations as we all come together to combat the spread of coronavirus. Education is important, but the health and safety of our students and staff members must take priority at this time."
Union Superintendent Kirt Hartzler issued a parent advisory stating that families should anticipate that schools may be closed even longer.
"In the meantime, we apologize for any inconvenience. Please take care of your families and, above all else, be safe and limit your exposure to other people," Hartzler said.
Owasso Superintendent Amy Fichtner praised Monday's decision by the state board.
"The health and safety of our students and staff is always our top priority and this decision supports that mission," she said. "During this closure, we will work diligently to convey standards to our students, support their academic progress, and partner with students to maximize this time to the best of everyone's ability."
The Oklahoma State Department of Education has already received approval from the U.S. Department of Agriculture on waivers of school lunch program rules so that student meal service could continue in the event of school closures in Oklahoma.
Meals from participating school sites will be available at no cost to low-income children and are not required to be served in a group setting to avoid possible exposure to COVID-19.
Hofmeister said Oklahoma is seeking federal approval for two additional waivers that would expand the availability of meals to more children.
Statewide school closures had already been ordered in about 35 other states.
As of last Thursday, Gov. Kevin Stitt said he and other state leaders were working with local school leaders across the state "to evaluate the developing situation on a daily basis."
Asked Monday whether there was any local resistance or reluctance to closing schools, Hofmeister indicated there had been but attitudes have changed over the last several days.
"A lot has changed since last Thursday. Once we saw community transmissions, that was the time to seek closure," she said. "Everyone is assessing where they are and we are making decisions on the information we have today ... I will say this: There's going to be a hardship this brings and we recognize that. But we are balancing that with what we believe is the most important step for the well-being of the families being served and the communities in which they live."
On Monday, Stitt said authorizing Oklahoma's public schools to shut down "is the right thing to do based on current guidance from the CDC."
"This closure will allow us time to further understand how COVID-19 is affecting Oklahoma and give students and staff a period of time to be protected from further community spread of the virus," he said in written press statement. "We know closing schools has a significant impact on families, and we are committed to doing what we can to lessen that impact as we work to prioritize the health and safety of all Oklahomans."
GALLERY: How is the world responding to the coronavirus outbreak?
New coronavirus causing COVID-19 cases
United States: 104,865 cases, 1,709 deaths
Italy - 86,498 cases, 9,134 deaths
China - 81,894 cases, 3,296 deaths
Spain - 72,248 cases, 5,690 deaths
Iran - 35,408 cases, 2,517 deaths
Germany - 53,340 cases, 399 deaths
France - 29,581 cases, 1,698 deaths
United Kingdom - 14,751 cases, 761 deaths
Switzerland - 12,311 cases, 207 deaths
Netherlands - 6,440 cases, 357 deaths
Belgium - 7,284 cases, 289 deaths
Middle East (outside Iran) - 186 deaths
Central and South America - 170 deaths
South Korea - 9,241 cases, 131 deaths
Japan - 1,307 cases, 45 deaths (712 cases, 10 deaths from cruise ship)
Sub-Saharan Africa - 3,500+ cases, 58 deaths
Philippines - 707 cases, 45 deaths
Greece - 821 cases, 23 deaths
Poland - 1,244 cases, 16 deaths
India - 693 cases, 14 deaths
Australia - 2,806 cases, 13 deaths
Israel - 3,035 cases, 10 deaths (West Bank/Gaza: 1 death)
Hong Kong - 273 cases, 4 deaths
Thailand - 1,045 cases, 4 deaths
Russia - 840 cases, 3 deaths
Taiwan - 153 cases, 2 death
Singapore - 631 cases, 2 deaths
Complete coverage of COVID-19
Journalism worth your time and money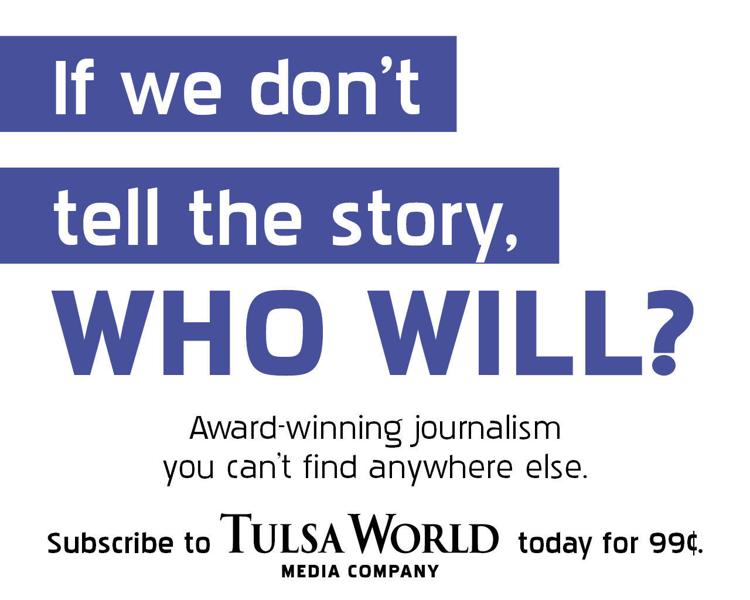 ---
FEATURED VIDEO