A very different kind of graduation season is underway across Tulsa as area high schools try to balance public health concerns with the desire to provide seniors some semblance of the kind of ceremony they've long anticipated.
Many schools are abandoning the confines of local arenas in favor of a return to their high school football stadiums. And some suburban schools had to review their pandemic plans for virtual ceremonies after pushback from students and parents.
Tulsa Public Schools is improvising by awarding diplomas to graduates in their cars at drive-up events, which began Tuesday on the campuses at East Central and Webster high schools. The unorthodox nonceremonies will continue through Friday at each of the district's remaining nine high schools and two of its alternative schools.
But district leaders are still holding out hope that in-person ceremonies can be held in July.
"This is not, of course, how any of us expected to celebrate the class of 2020, but our school leaders, class sponsors, teachers and staff are looking forward to creating a meaningful experience for our graduates even if it's from a distance," said Tulsa Superintendent Deborah Gist.
Owasso High School seniors staged a rally on Monday over concerns that district officials will not follow through with plans for a June 23 in-person ceremony in favor of a "virtual" celebration being worked on as a contingency in case of a flare-up in local coronavirus cases.
"There have been a lot of tears shed by many of my friends and myself. We are fighting to walk across that stage," said Kaylynn Oakes, 19, who is a graduating senior at Owasso. "There is a graduation date (set), but the students, the teachers, the parents — no one truly believes that ceremony is going to happen. We think they are trying to budget in cheaper costs and try to make it easier for them."
District spokesman Jordan Korphage said like many high schools in the area, Owasso is working on the practical necessities of a virtual ceremony — like rounding up students' cap and gown photos — but that is just being done as a contingency.
"The plan the whole time has been to have in-person graduation on June 23. Should circumstances not allow an in-person ceremony, then we would have a virtual graduation as a backup on June 23," Korphage said. "If we've learned anything in the last two months, it's that things can change rapidly. We're preparing for any kind of circumstances that could arise, so we would have something to fall back on. We've never at any point said that we would not have an in-person ceremony."
Bixby High School just announced in-person ceremony plans after holding a parade for seniors during the first week of May.
"After careful consideration of multiple scenarios for conducting the Bixby High School Class of 2020 Commencement, the district has decided to move forward with a modified traditional event," read Monday's announcement.
Previously, the district had simply pushed back its commencement to late June at Oral Roberts University's Mabee Center.
Now, Bixby's plan is to hold three ceremonies on June 13 at Spartan Stadium, or in case of rain, on June 14.
Each senior will be allowed only 10 or fewer guests and their designated ceremony, and all of the events will be broadcast live for family and friends who are unable to attend.
Holland Hall seniors will be recognized on Thursday, which was originally scheduled for the school's annual commencement.
Seniors will receive their diploma and alumni pins and then pose for a nontraditional senior class portrait shot by drone camera while spaced 6 feet apart on a school practice field.
"We will do a traditional graduation ceremony in July (July 9) if we are able, but we wanted to mark this day," said Ashley Parrish, a school spokeswoman.
Union and Broken Arrow high schools scrapped their plans to host ceremonies at the BOK Center this summer after venue costs doubled because of the pandemic.
Broken Arrow will instead hold its delayed in-person commencement at the high school football stadium on June 30.
After initially announcing it would proceed with only a virtual celebration in June, Union High School reversed its decision after community feedback and is planning an in-person ceremony at its high school football stadium on July 23.
---
Owasso seniors rally to be able to walk for graduation
OWASSO SENIOR PROTEST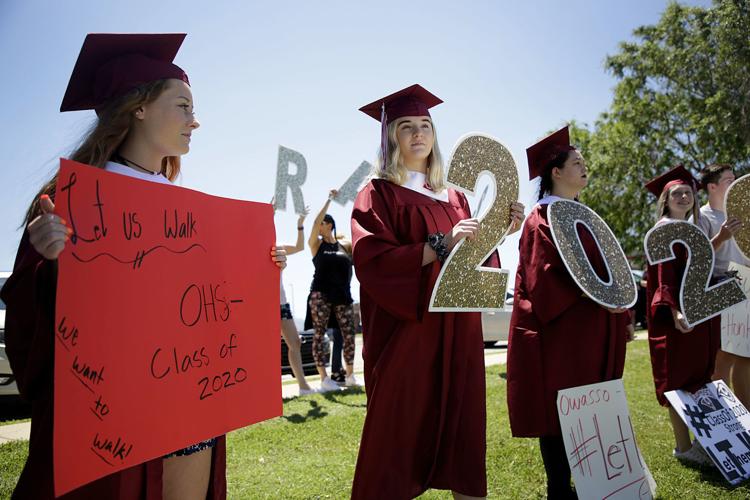 OWASSO SENIOR PROTEST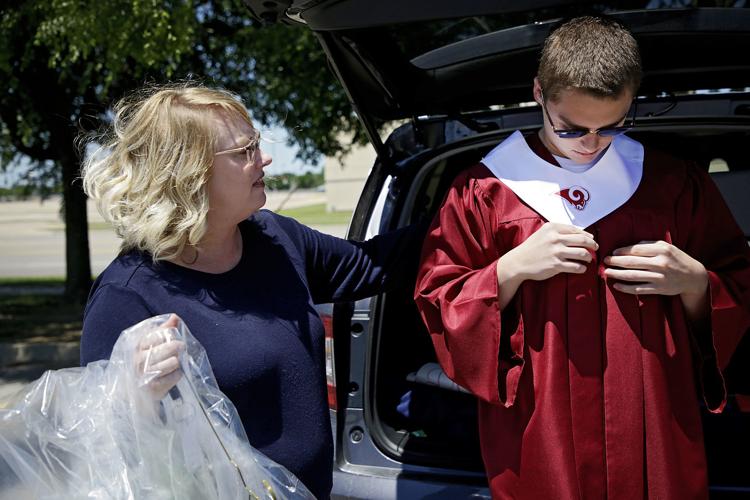 OWASSO SENIOR PROTEST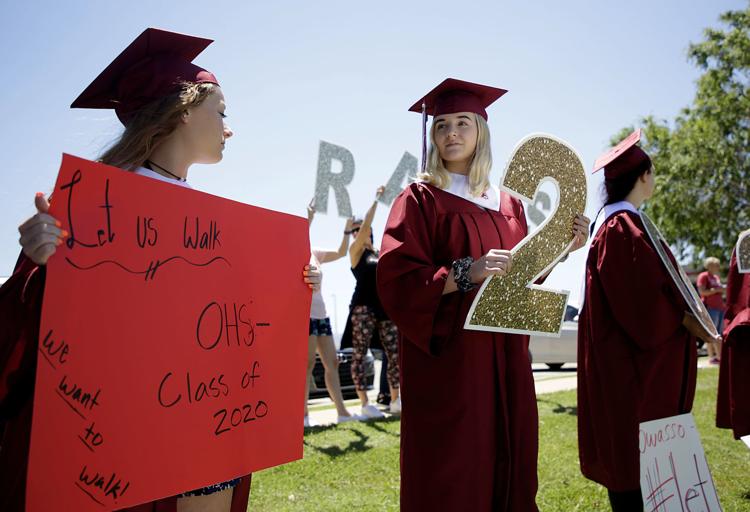 OWASSO SENIOR PROTEST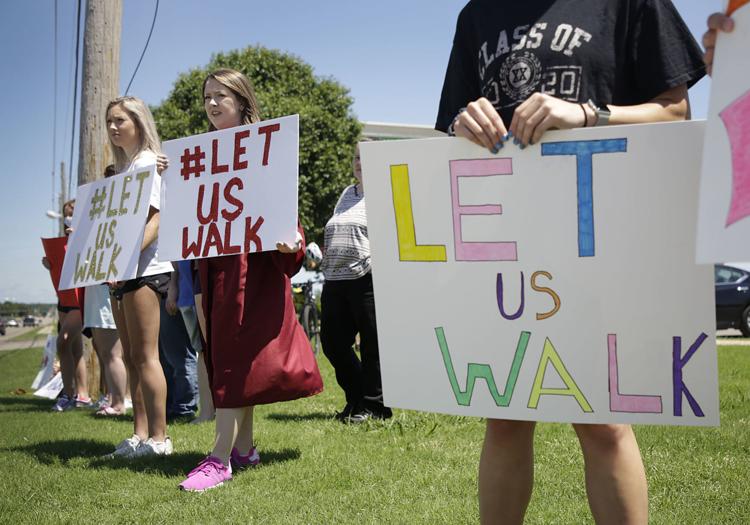 OWASSO SENIOR PROTEST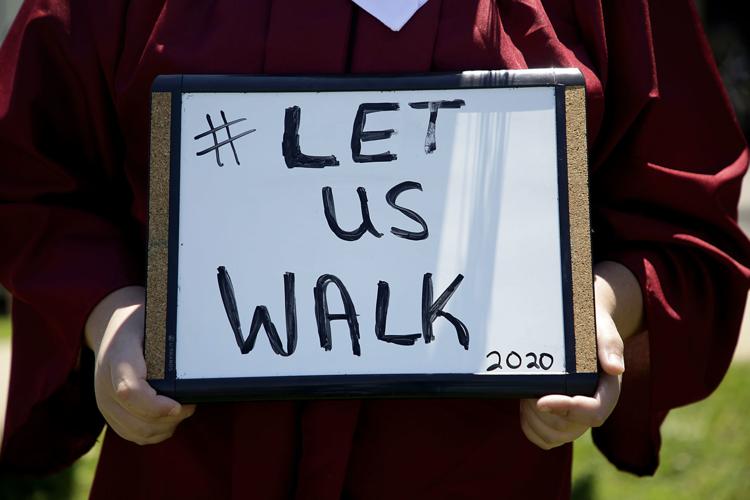 OWASSO SENIOR PROTEST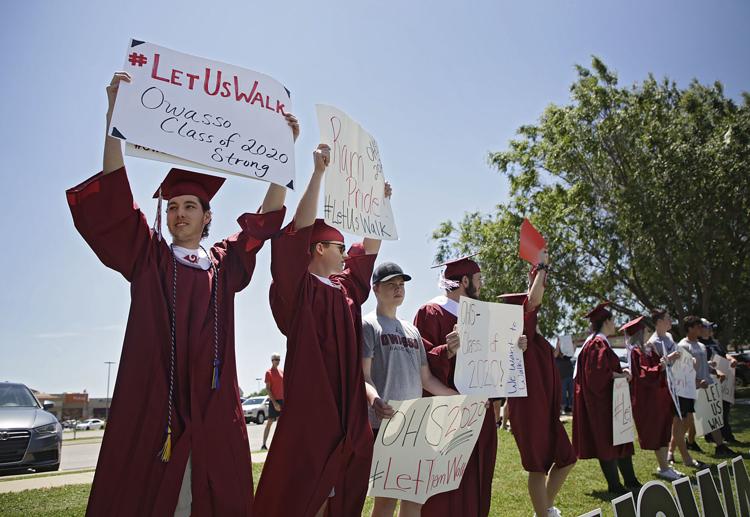 OWASSO SENIOR PROTEST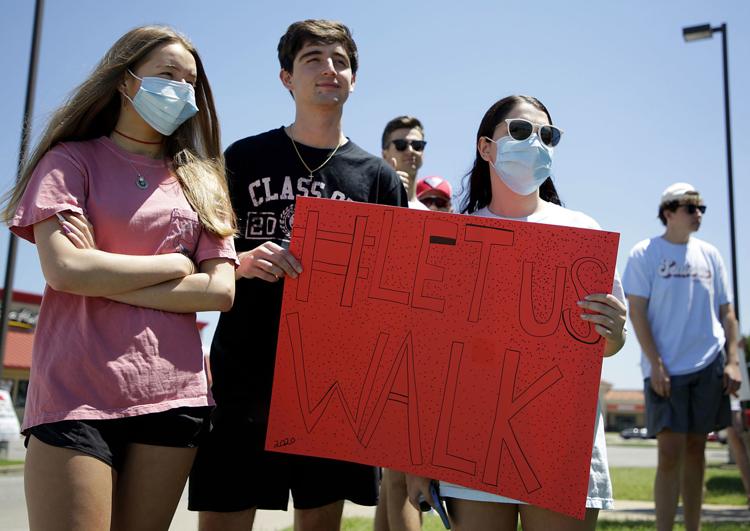 OWASSO SENIOR PROTEST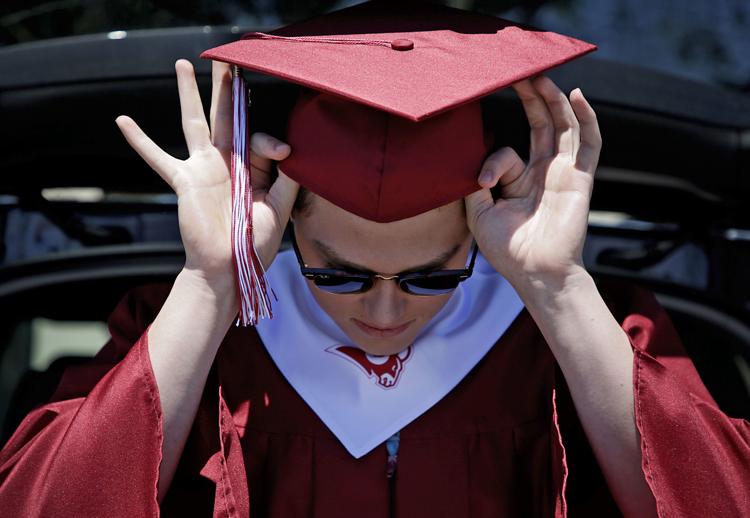 OWASSO SENIOR PROTEST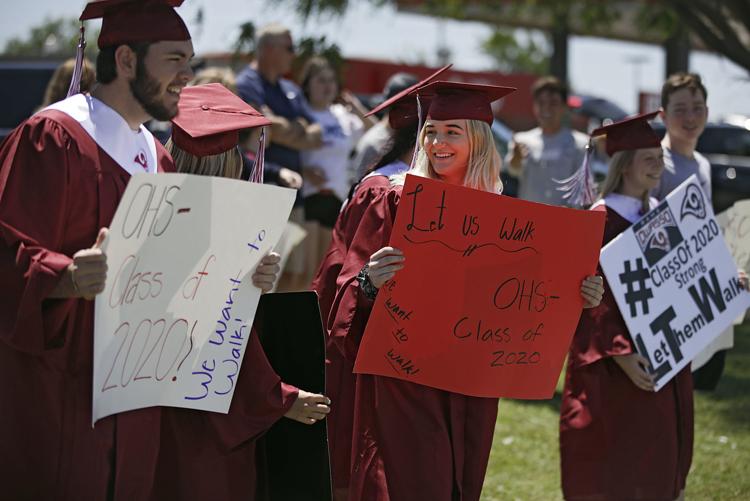 OWASSO SENIOR PROTEST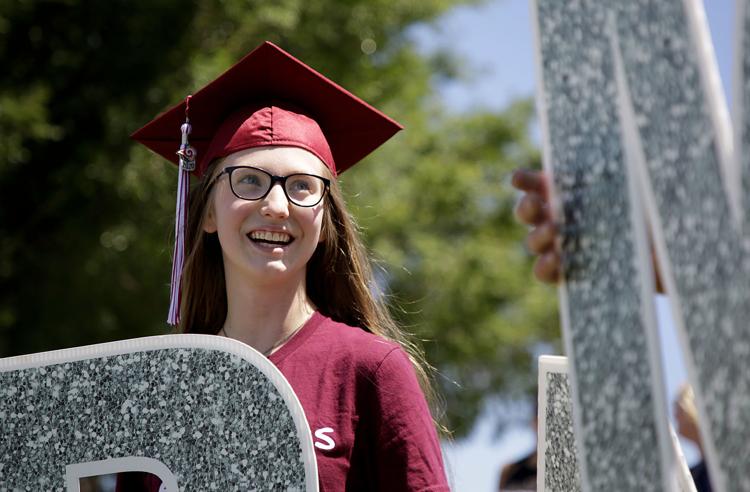 OWASSO SENIOR PROTEST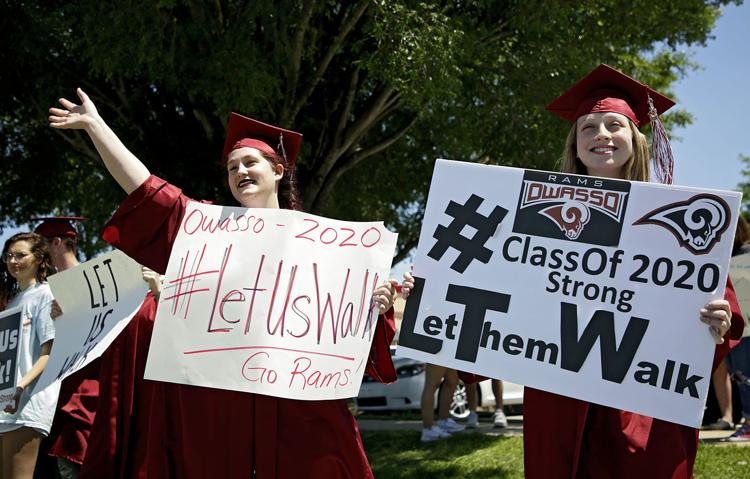 OWASSO SENIOR PROTEST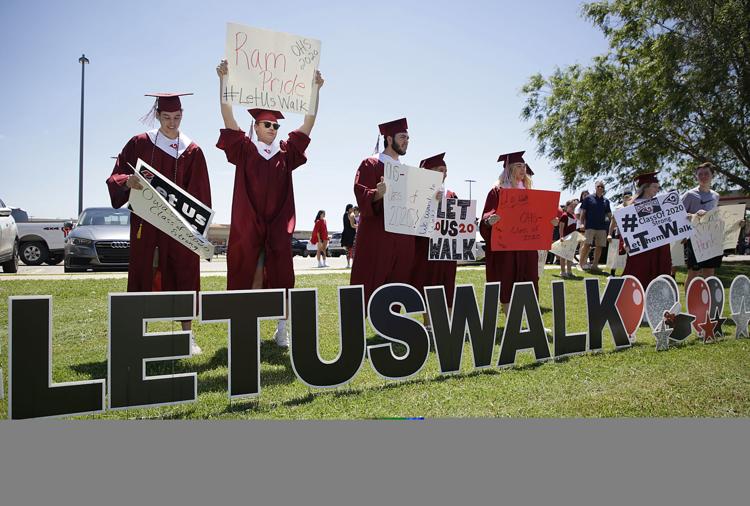 OWASSO SENIOR PROTEST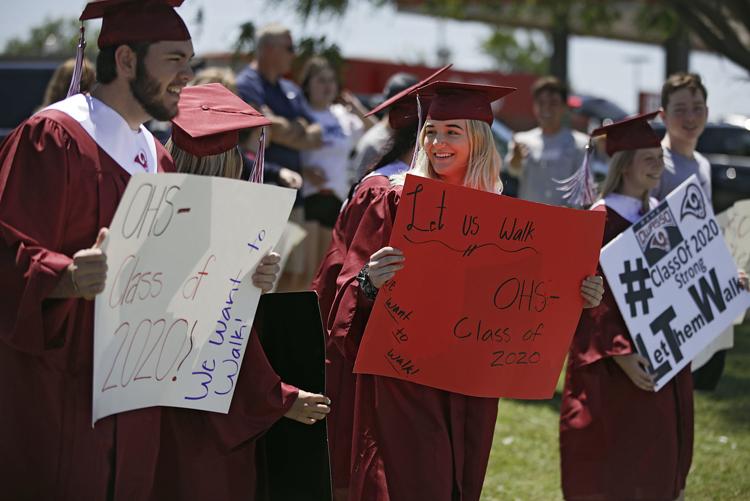 OWASSO SENIOR PROTEST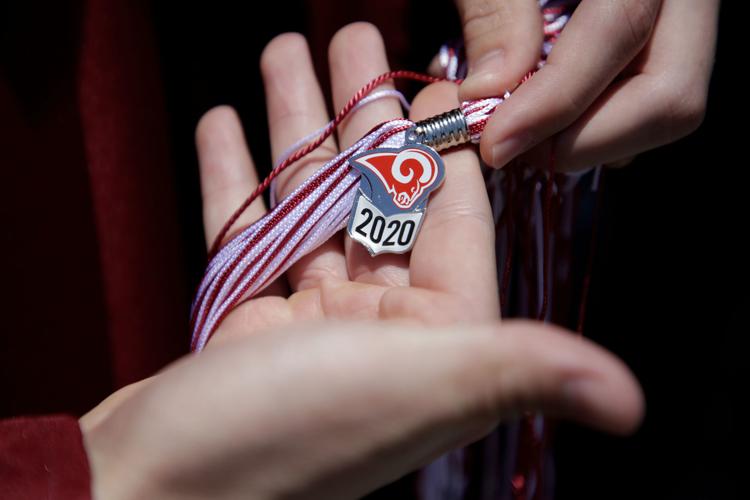 OWASSO SENIOR PROTEST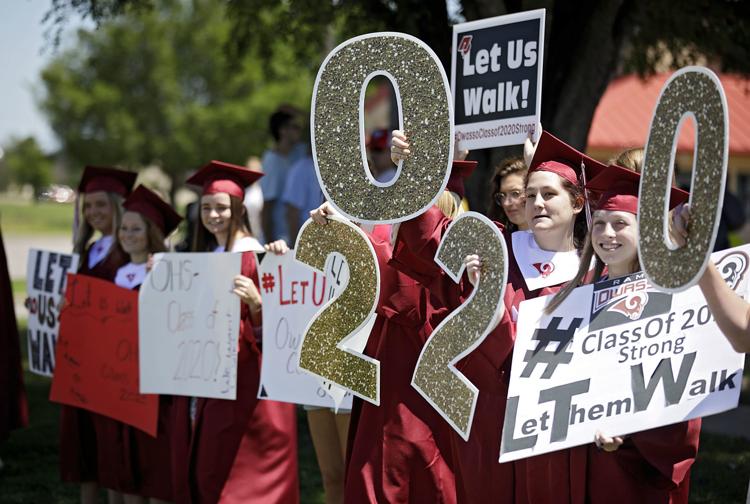 OWASSO SENIOR PROTEST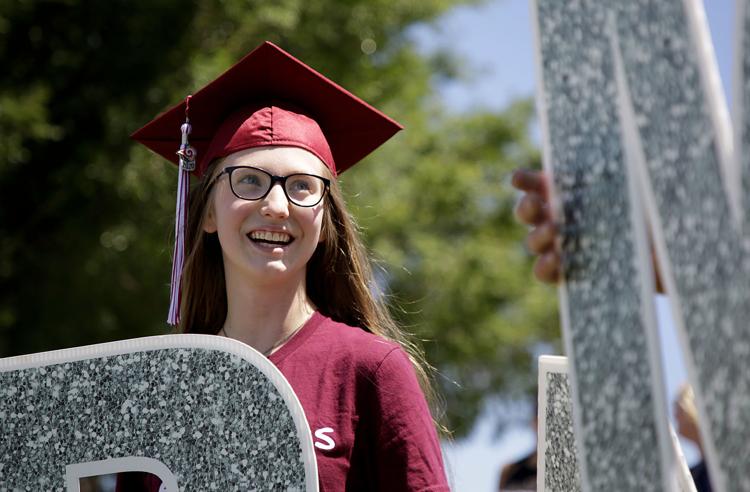 Do you love Owasso as much as we do?