Adult-size scooters with a bit of electric dash have been gently sprinkled throughout downtown and midtown Tulsa.
Lime deployed the scooters — black-and-white vehicles with lime green accents — early Friday. By mid-morning, enough riders had already taken to the scooters in downtown Tulsa to start depleting their batteries.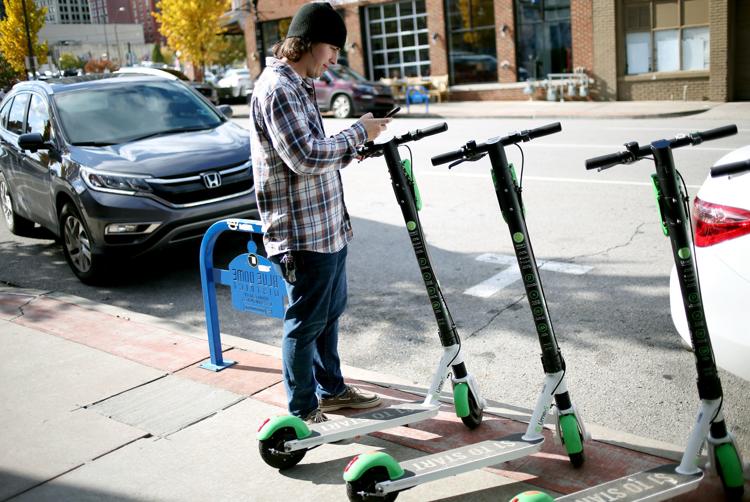 "It makes you feel like a kid again," Cheri Chappell said. "It's hard to just not have a huge smile on your face and the bugs in your teeth."
Chappell and her daughter Darian Chappell cruised Friday morning on the scooters, describing their short jaunt as fun, quick and smooth. Cheri Chappell recommends wearing a helmet to ride the scooters.
So far, more than 50 scooters have been dispersed in downtown Tulsa, with more than 50 just east of downtown near the University of Tulsa and another handful along Riverside Drive. Lime has received permits for 400 scooters in Tulsa and the company expects to roll out the full lot in the coming months.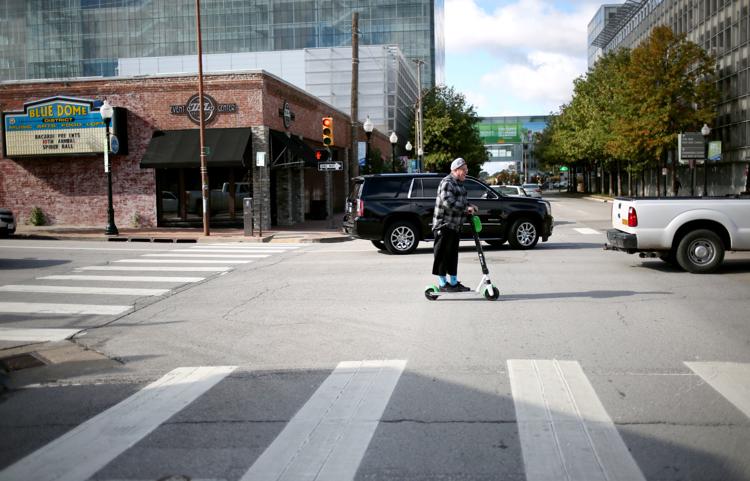 Unlocking the scooters is a simple affair after downloading the Lime mobile app and signing up with a mobile number or Facebook account. After adding funds to the Lime account and scanning a scooter's QR code, the app walks the rider through a quick how-to and offers a couple of warnings. The scooters are a BYOH (Bring Your Own Helmet) affair.
Nick Jones, a new-market launcher for Lime, said the company makes helmets available for free and partners with local organizations to help distribute helmets. He said Lime riders can check the mobile app for more information.
The idea behind dockless rideshare, such as the Lime scooters, is to close the gaps in public and private transportation, making periphery parking a bit more palatable.
"These are doing really well all over the world," Jones said. "Especially in older cities in America that don't have as much dedicated infrastructure."
The scooters require a bit of a kickstart. Riders will need to push off before the thumb throttle will engage the electric motor. After that, riders can whir away.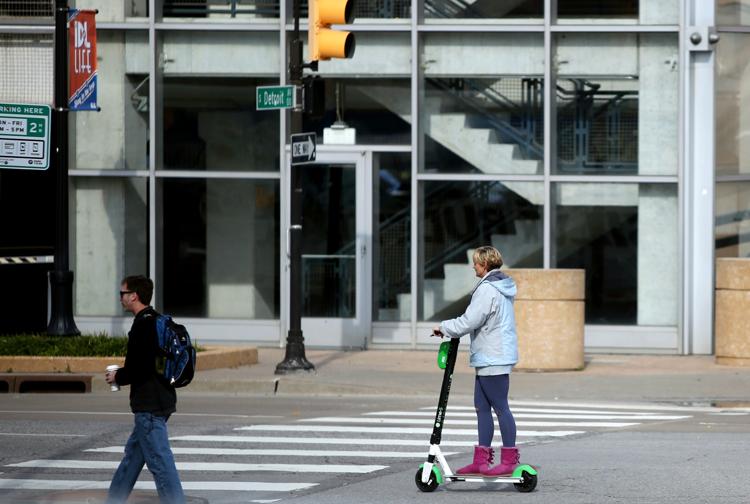 The scooters feature a little, single strike bell and one brake handle. At the end of the ride, riders simply have to park the vehicle, lock it from their phone and snap a photo of where it's parked. The app indicates the photo is to show Lime the rider parked it safely and to show the next rider exactly where the scooter is.
Tulsa city councilors approved an ordinance amendment spelling out the rules and regulations that must be followed by "small vehicles," such as electric scooters, electric bikes and bicycles. Approval of the measure came as city officials prepared for the arrival of electric scooter companies, such as Lime.
Part of that ordinance is a requirement that e-scooter companies provide an education campaign as part of their launch in Tulsa.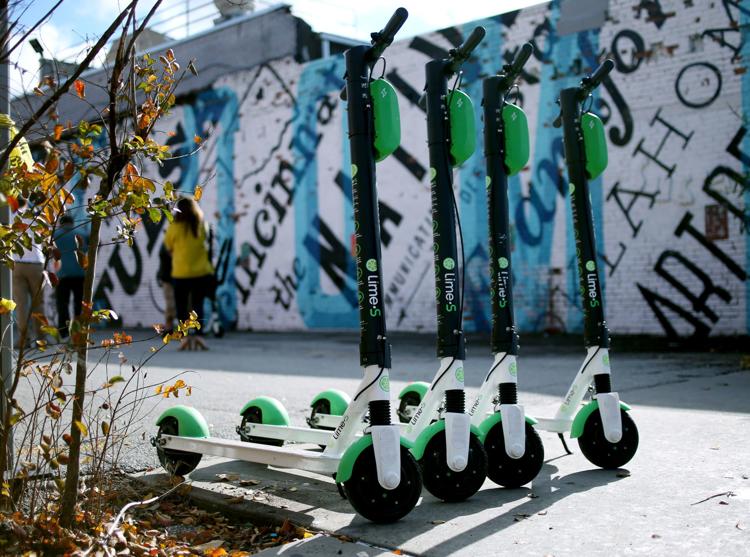 A class-action lawsuit filed last week in California accuses Lime, Bird and other e-scooter firms of "gross negligence" and "aiding and abetting assault," according to The Associated Press and other news outlets.
The lawsuit alleges e-scooter companies acted negligently by dumping scooters on public streets without proper warning and should have known that the devices would become a dangerous "public nuisance."
Under the city ordinance, electronic scooters will be treated like bicycles, with their speed capped at 15 mph.
The ordinance also includes protections for the city itself. Electric scooter companies will be required to indemnify the city. In addition, they must carry a liability insurance policy of at least $1 million that names the city as an additional insured party.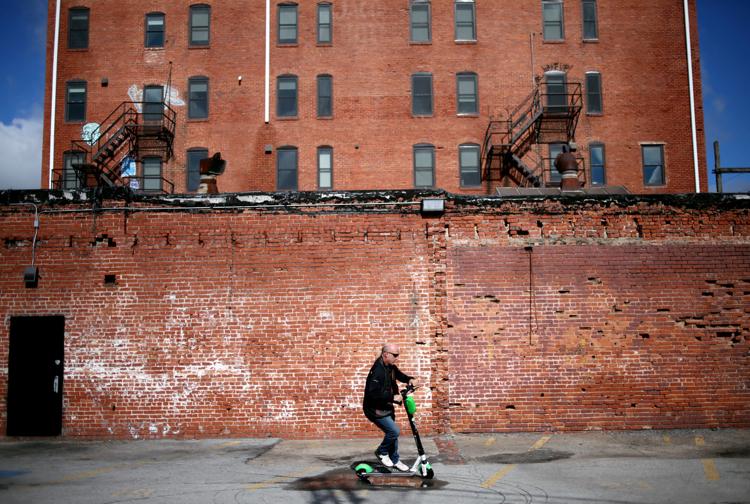 What happened in St. Louis after Lime scooters appeared there? The St. Louis Post Dispatch reported this: Hundreds of the green bikes are stacked five high. Many have wires hanging, missing seats and broken handles.