With Wednesday night's unanimous Senate approval of the $2 trillion COVID-19 relief bill known as the CARES Act, Oklahoma's five U.S. representatives contemplated their approach to what is expected to be a quick vote in the House.
At least four of the five favor the measure, but something less than that are likely to be present for a final vote on it. There are several reasons for that, all of them related to the ongoing viral epidemic.
Republicans Tom Cole, Frank Lucas, Markwayne Mullin and Democrat Kendra Horn have all indicated support for the CARES Act.
First District Congressman Kevin Hern's intentions were not explicitly clear on Thursday afternoon, but he had criticized Democrats a few days earlier for holding up the bill in the Senate. Hern voted against this bill's predecessor, saying members weren't given enough time to read it.
According to his staff, Hern was on his way to Washington at midday Thursday.
A spokeswoman for 2nd District Congressman Markwayne Mullin said he plans to be present for the Friday vote. Mullin has missed some recent roll calls because of a family medical situation.
Third District Congressman Frank Lucas, the first member of the delegation to signal his support of the CARES Act, was trying to figure out how to get from his farm in far western Oklahoma to Washington given the current state of airline service.
Cole and Horn are under self-quarantine because of exposure to COVID-19, although the two-week isolation period for both is scheduled to expire this weekend.
In any event, none of the Oklahoma delegation's votes may be needed. As of Thursday afternoon, plans were for House leadership to attempt to pass the bill on a voice vote Friday. In theory, that would require only a quorum — 218 members — although that could be fudged if no one raised the issue.
In a conference call Thursday, Cole said leadership is trying to achieve a quorum with members living within driving distance of Washington.
If a recorded vote is requested by any member, it would set back the schedule 24- to 48-hours to allow more representatives to be present — which means Horn or Cole or both could be present after all.
Earlier Thursday, U.S. Sen. James Lankford contemplated a brief respite and a new phase in the COVID-19 saga — going home to Oklahoma to explain the massive bill he had voted for Wednesday night.
"I literally worked every day for the last two weeks to get this finished. Some of them were pretty long days. Now I shift to implementation," Lankford said by telephone from Washington on Thursday morning.
Unlike some of his congressional colleagues, Lankford would like to give this bill and its two smaller predecessors a chance to work before pushing forward with more legislation.
"That should be it for a while," Lankford said. "There's been some talk about a 'phase four,' but I've told folks to take a deep breath and see how this goes.
"There is a lot in (the relief package)," he said. "It's pretty broad. I'd like to say let's pursue this effort."
U.S. Sen. Jim Inhofe released a statement soon after Wednesday night's vote.
"We are facing the greatest public health crisis we've seen in 100 years," Oklahoma's senior senator said.
"I'm proud to vote for this bill because it helps Oklahoma families make ends meet, resources our health care system and provides critical support to the small businesses that fuel our economy," Inhofe said.
The Senate is adjourned until April 20. The House expects to follow suite once it has disposed of the CARES Act.
---
Gallery: U.S. tops world in COVID-19 cases: How are governments handling the coronavirus pandemic?
New coronavirus causing COVID-19 cases
United States: 175,067 cases, 3,415 deaths
Germany - 67,051 cases, 682 deaths
United Kingdom - 22,465 cases, 1,412 deaths
Switzerland - 16,176 cases, 373 deaths
Netherlands - 12,622 cases, 1,040 deaths
Belgium - 12,775 cases, 705 deaths
Japan - 1,307 cases, 45 deaths (712 cases, 10 deaths from cruise ship)
Sub-Saharan Africa - 3,500+ cases, 58 deaths
Greece - 1,314 cases, 49 deaths
India - 1,071 cases, 29 deaths
Poland - 1,984 cases, 26 deaths
Australia - 4,203 cases, 17 deaths
Complete coverage of COVID-19
Journalism worth your time and money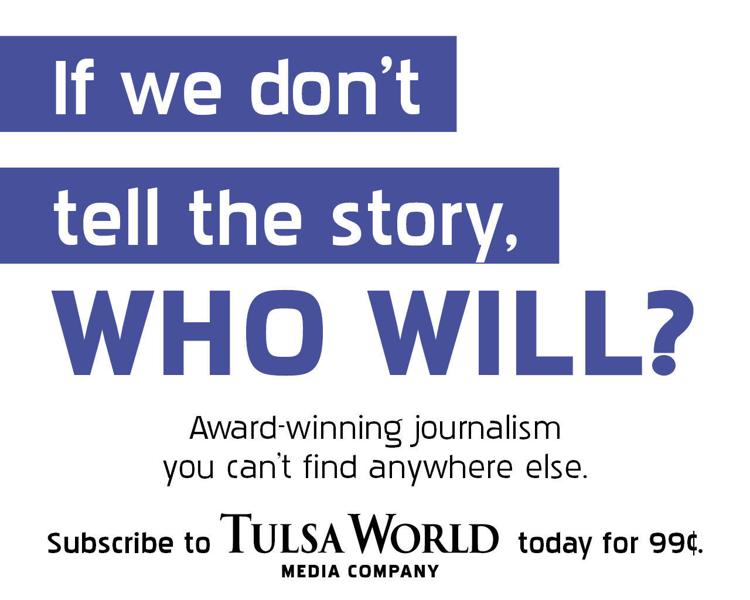 ---
FEATURED VIDEO