The mayor, the police chief and local advocates agreed Monday to work together on a series of measures intended to improve transparency and accountability in the Tulsa Police Department and foster better relations between officers and the public.
The agreement was announced after an impromptu three-hour meeting at City Hall that included Mayor G.T. Bynum and most of his top staff, Police Chief Wendell Franklin, and about three-dozen police-reform advocates.
Standing side-by-side in City Council chambers, the group announced several goals they plan to work together to accomplish:
• Ending the city's participation in A&E's "Live PD" television show and establishing a noncommercial format to display officers' work
• Working together to ensure better mental health and well-being for Tulsans
"I think the biggest thing that came out of today in my mind is we agreed we want to work together to address issues of long-standing concern in Tulsa," Bynum said. "And we all want this to be a better city for future generations of our community."
Monday's long discussion made clear that the parties agreed on many general objectives, "but we had to work through the details to find where our common ground resided," Bynum said.
Tiffany Crutcher, whose brother Terence Crutcher was shot and killed by a Tulsa police officer in 2016, noted that Monday's breakthrough came on the 99th anniversary of the 1921 Tulsa Race Massacre.
"I want to just pause for a moment and honor the lives lost," she said. "I mean, we are standing here on the day the smoke cleared, and today the smoke has cleared. … I really don't know what to say. I am quite emotional."
The decision to move forward with creation of an Office of the Independent Monitor comes nearly a year after the issue dropped off the radar because neither a majority of city councilors nor advocates for police oversight could support Bynum's original OIM proposal.
That proposal, among other things, calls for the OIM to audit police Internal Affairs' use-of-force reviews. Advocates for the program, including Tiffany Crutcher and some city councilors, wanted Tulsa's OIM to be like Denver's, which grants the OIM greater powers.
Bynum had argued that city ordinances, state law and the collective bargaining process with the Fraternal Order of Police restricted him from proposing anything that would change officers' working conditions.
What he had failed to make clear to advocates of the Denver model in those earlier discussions, which became evident Monday, the mayor said, was that his ultimate goal has always been to create an OIM just like Denver's.
"So what I committed today to is going through that ordinance process (to create the OIM) and then, if the council adopts that ordinance and establishes it, then we would go to collective bargaining with the additional responsibilities that would require contractual agreement," the mayor said.
Bynum has been a strong supporter of the city's participation in the "Live PD" television program, but he acknowledged Monday that what he heard in the lengthy meeting helped him better understand why many people don't.
"I am very proud of the work that our officers do in the field," he said. "It is not that this isn't being renewed because I want to hide the work that our officers do, … but I also recognize the problematic nature of that transparency being commercialized.
"So what we have agreed upon today is to develop a nonprofit platform that will allow Tulsans to still see the great work the men and women in our Police Department do out in the field, but there won't be a company selling ads to show it on TV."
The new program is expected to be announced within the next two weeks.
Franklin said he did not have an opinion about "Live PD" but that he does appreciate the positive impact television shows that use police body camera images can have in conveying officers' work.
"So if there is another platform, another way that we can let the public have access to that, then I am for that," he said.
Franklin addressed the need to make it easier to get rid of officers who violate policies. He noted that the police officer who is charged with killing George Floyd in Minneapolis, Minnesota, sparking nationwide protests, was fired immediately.
"For us in Tulsa, we would suspend that officer with pay," Franklin said. "And, again, I would love for us to work on some other avenue, because I think that if that were to happen here and that we announced that we suspended a person and they were being paid, then it just continues to fester. That continues to draw undue scrutiny of the Police Department."
The chief also agreed to work with a small group, including Tiffany Crutcher and other local advocates, to discuss policy changes he is considering and to review use-of-force cases.
"Some of the things that I am doing from an Internal Affairs standpoint and the discipline and the expectations are different for the previous administration," Franklin said. "So we are going to talk through some of those."
Bynum initially had planned to hold a news conference at noon at the Police Courts Building to discuss the local protests sparked by Floyd's killing and others like it. Several organizers of those protests, meanwhile, planned to hold a news conference at City Hall at 11 a.m., in part to respond to remarks Bynum had posted on Facebook about some of the protests.
Rather than engage in what would have been dueling news conferences, the parties agreed to sit down together and talk. Three hours later, they came out with their plan to work together to move Tulsa forward.
City Councilor Vanessa Hall-Harper said she hasn't felt better in a long time. But the joy, she said, was tempered by what she believes was the motivation behind Monday's agreement.
"The sad part about it is that I think the only reason why we've made these accomplishments and taken these steps is because there is a national revolution taking place," she said.
---
Featured gallery of Monday protests
Woodland Hills Protest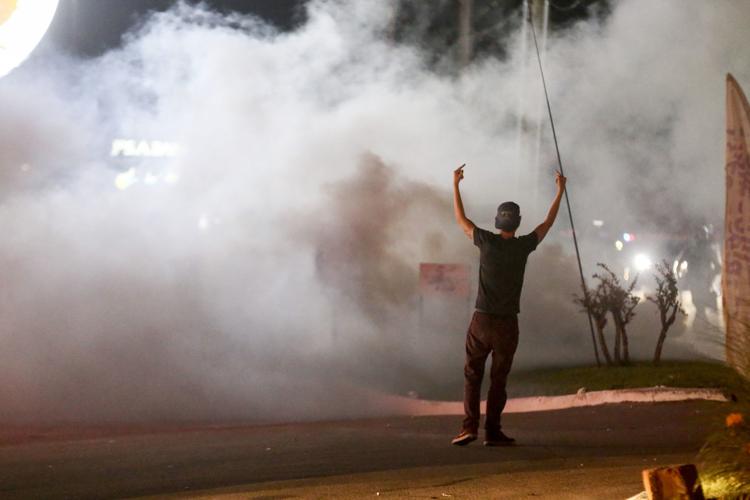 Woodland Hills Protest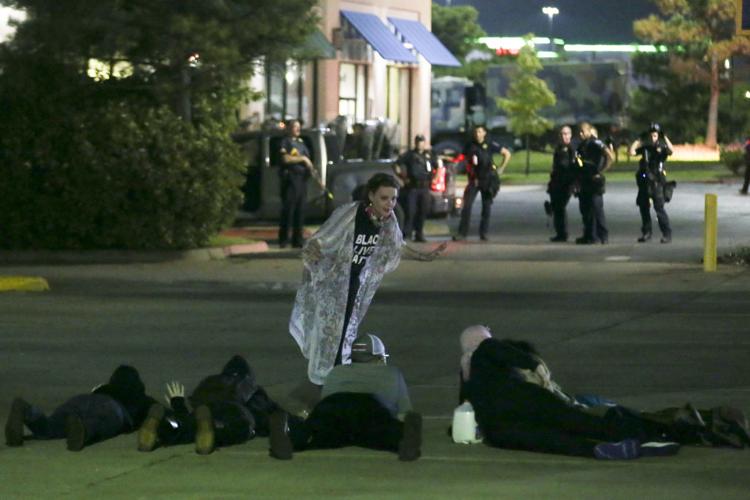 Woodland Hills Protest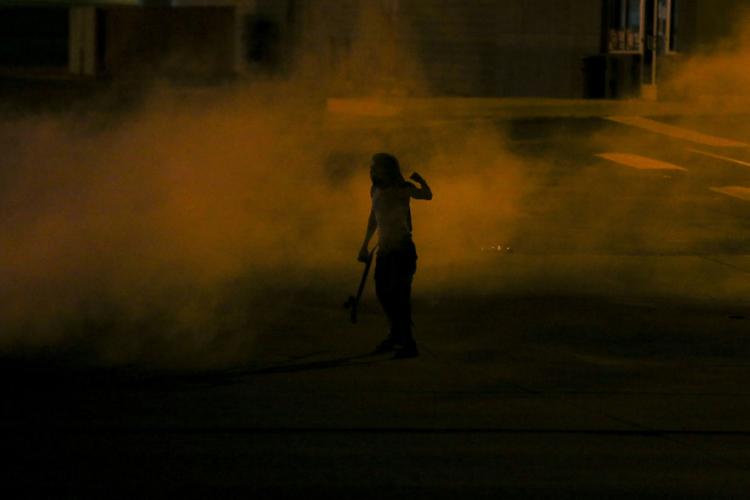 Woodland Hills Protest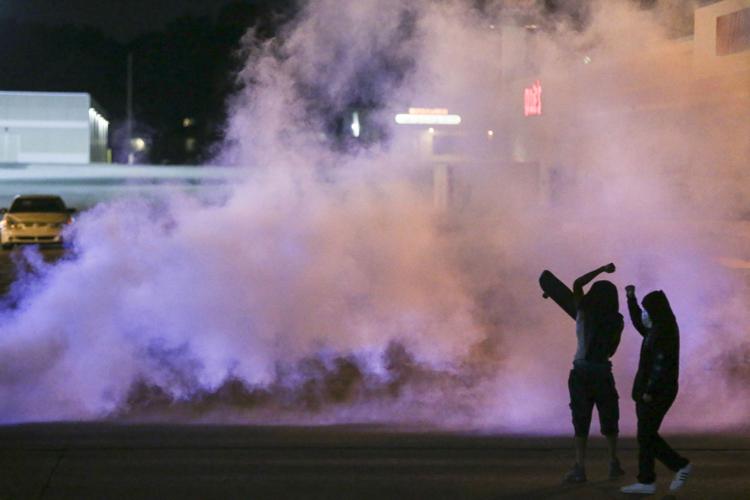 Woodland Hills Protest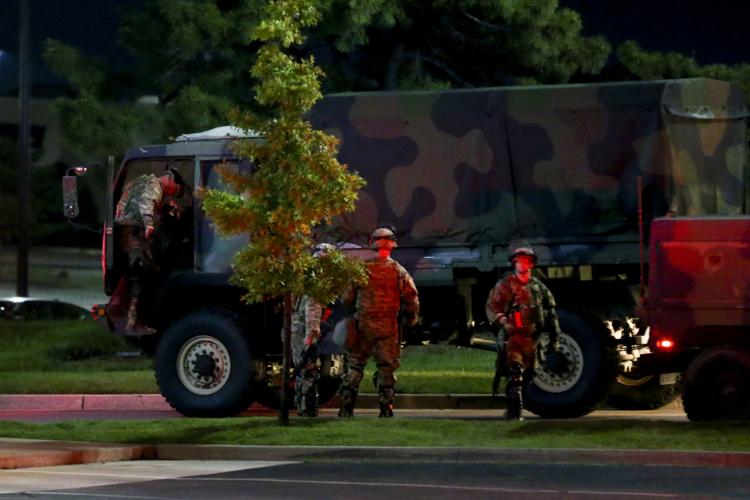 Woodland Hills Protest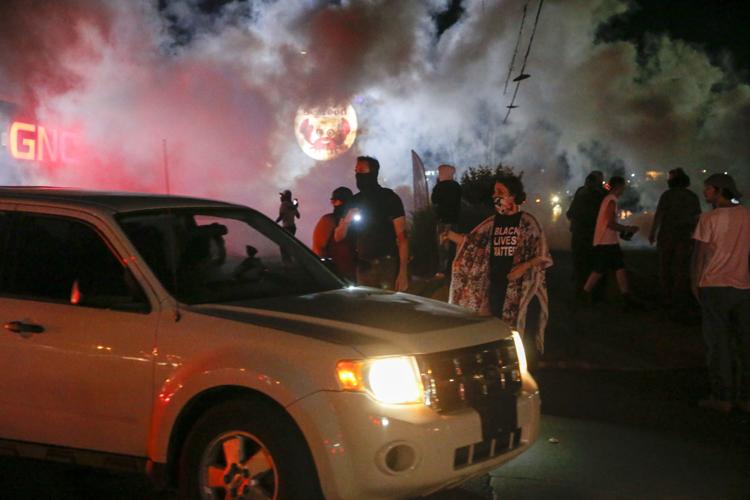 Woodland Hills Protest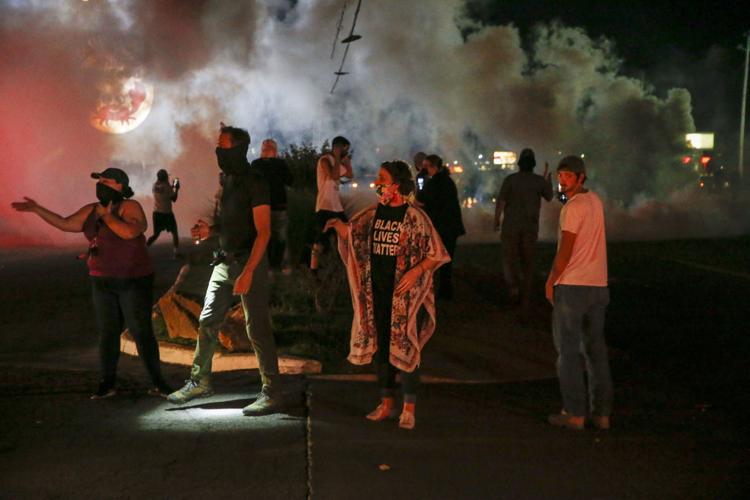 Woodland Hills Protest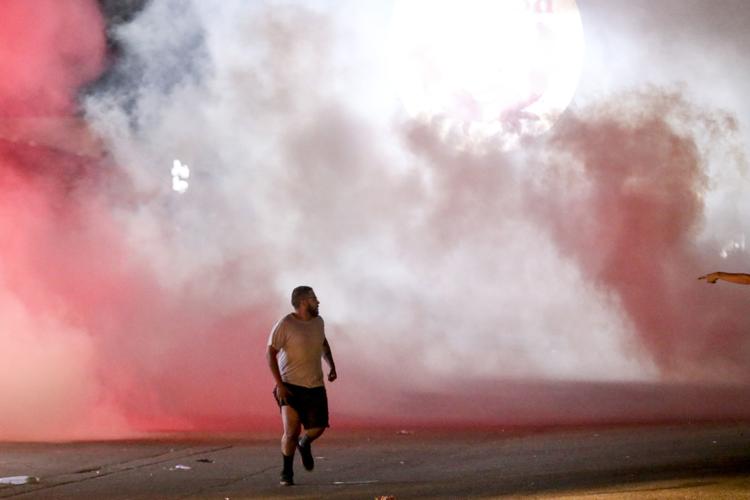 Woodland Hills Protest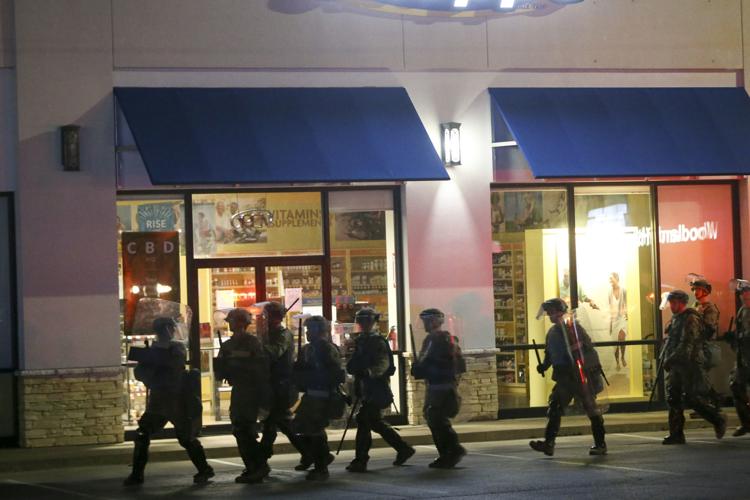 Woodland Hills Protest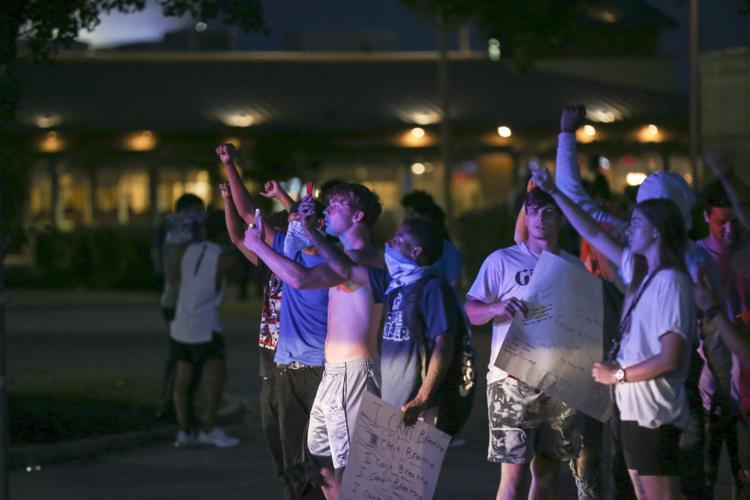 Woodland Hills Protest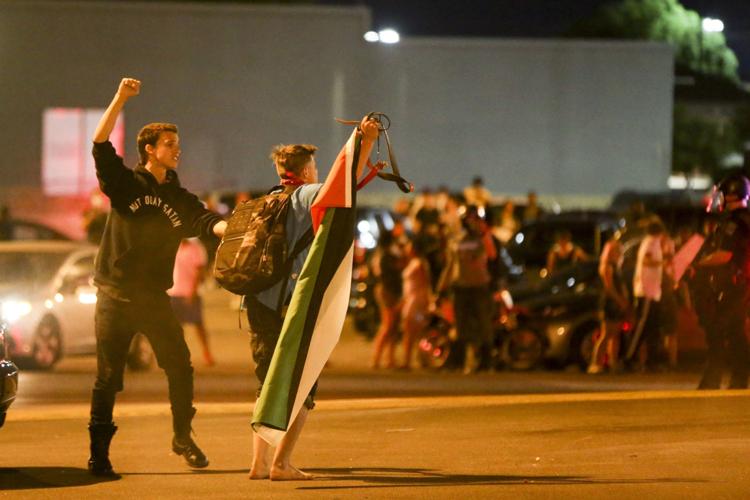 Woodland Hills Protest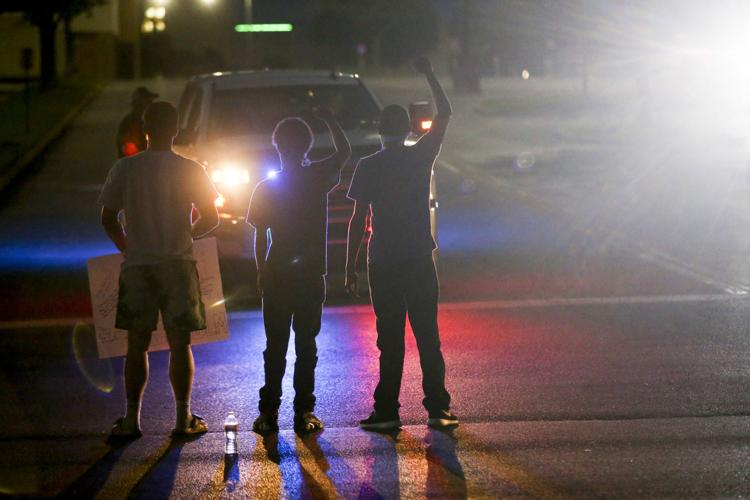 Woodland Hills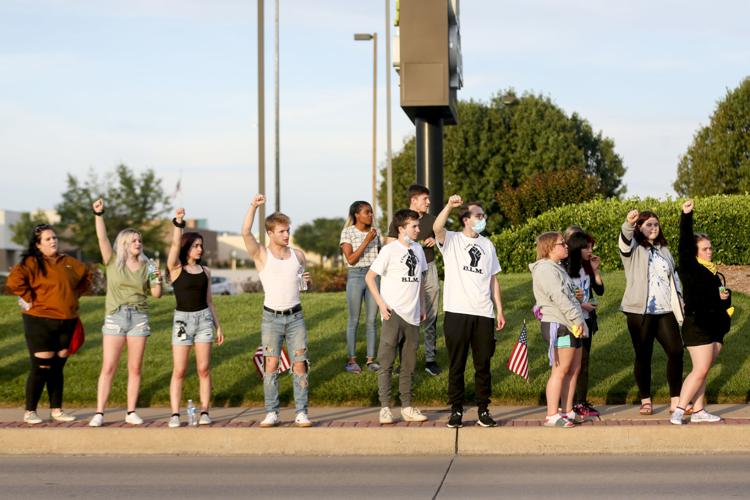 Woodland Hills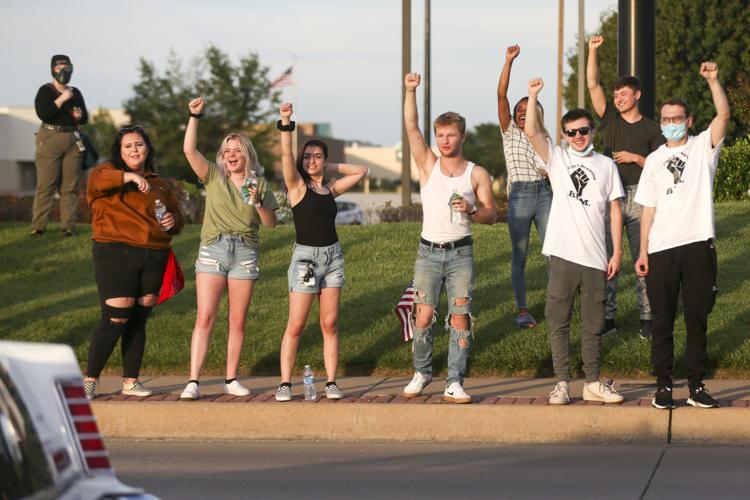 Woodland Hills Protest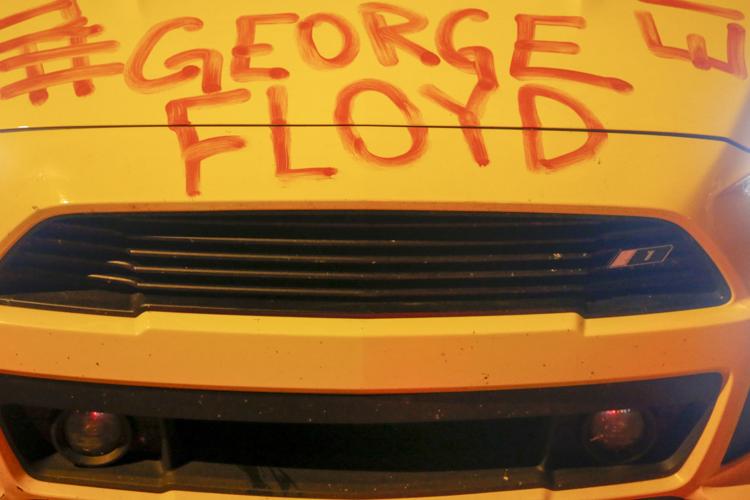 Woodland Hills Protest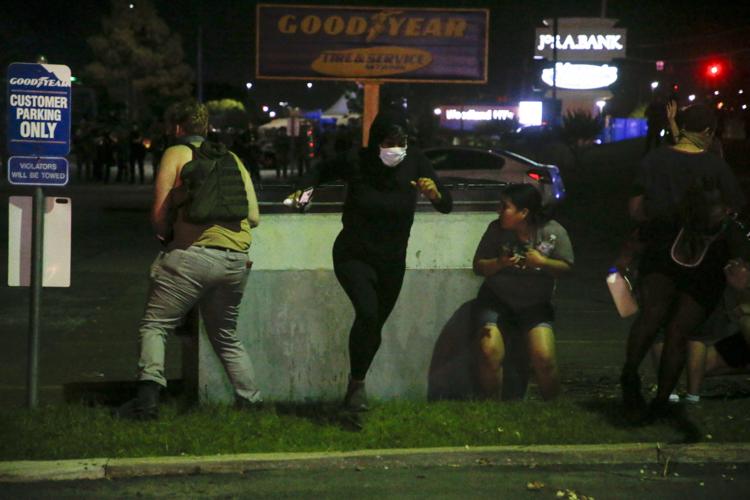 Woodland Hills Protest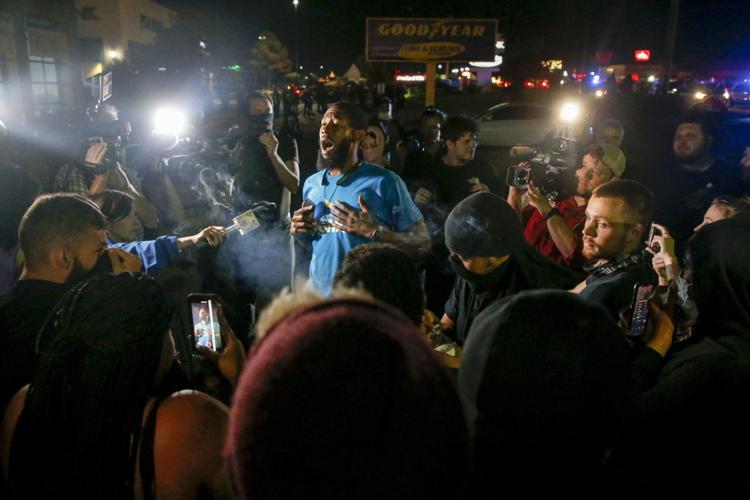 National Guard at Woodland Hills
Woodland Hills Protest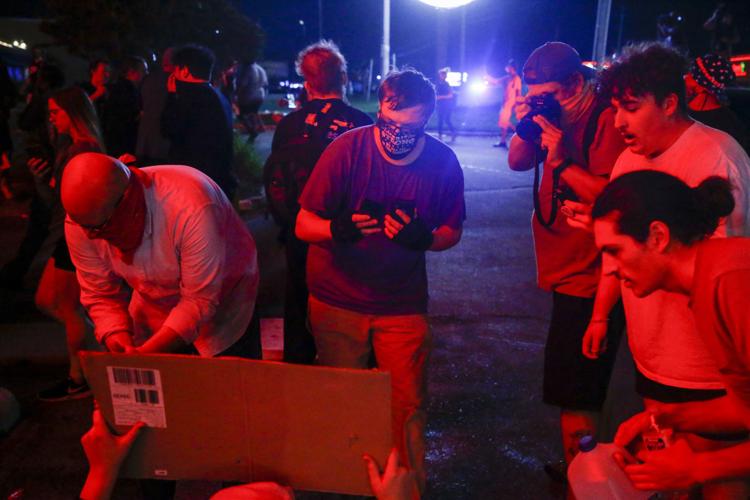 Woodland Hills Protest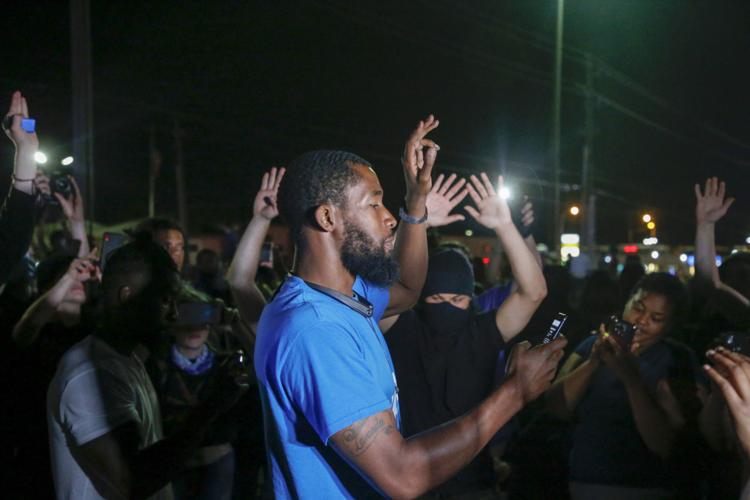 Woodland Hills Protest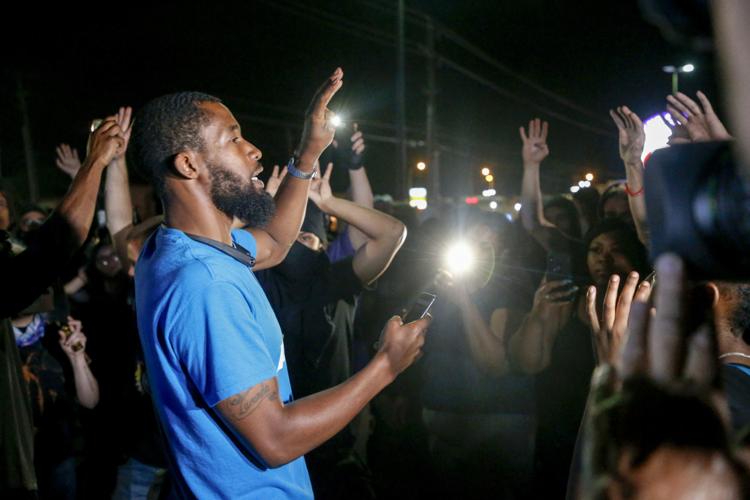 Woodland Hills Protest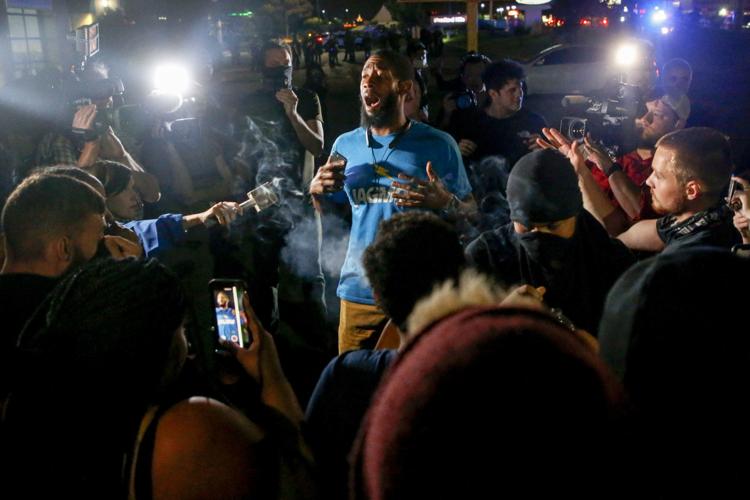 Woodland Hills Protest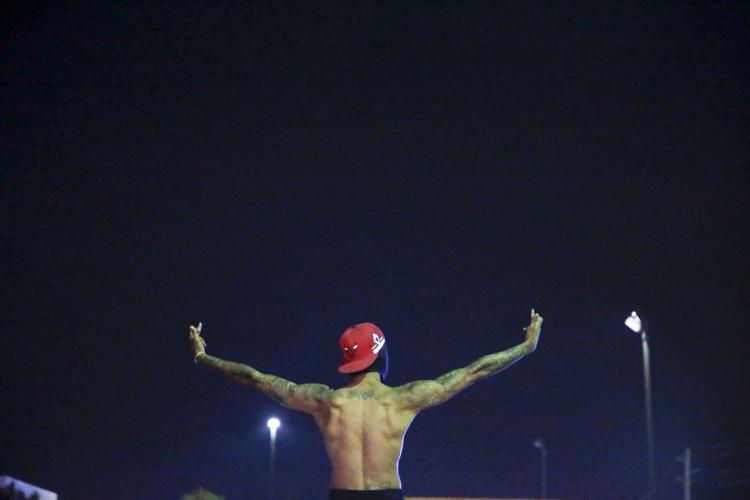 Woodland Hills Protest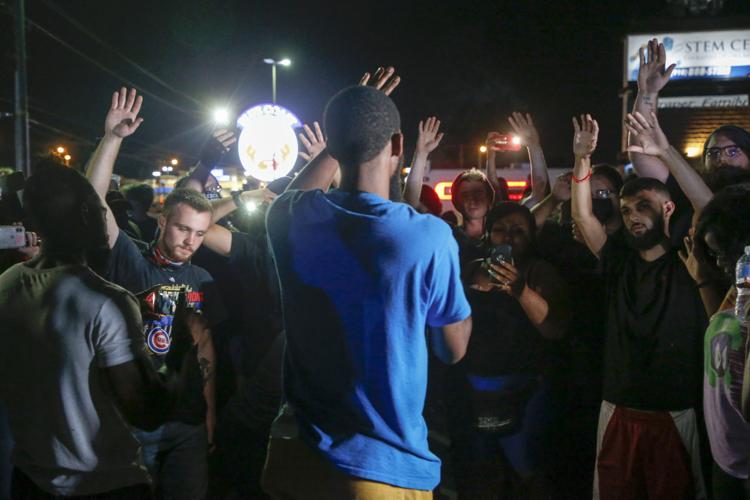 Woodland Hills Protest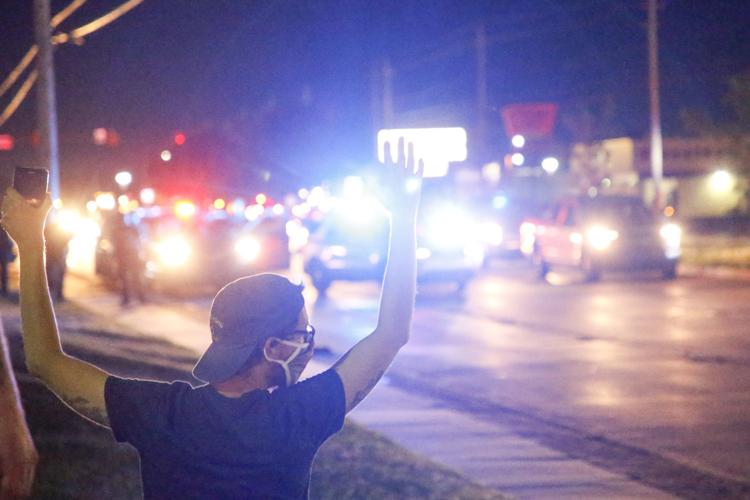 Woodland Hills Protest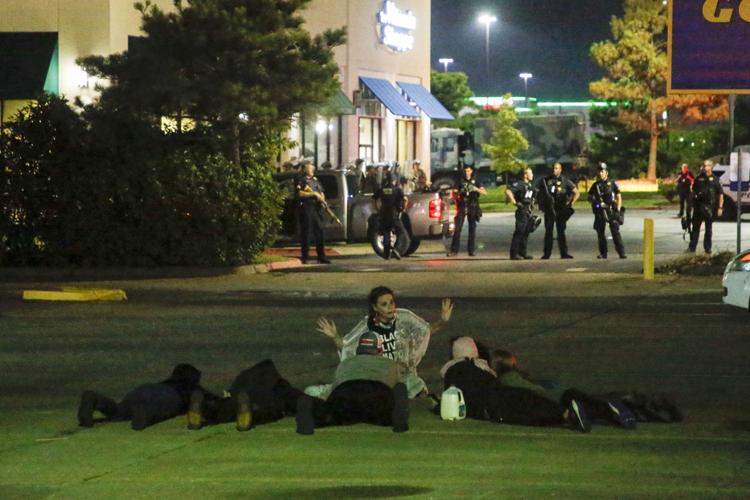 Woodland Hills Protest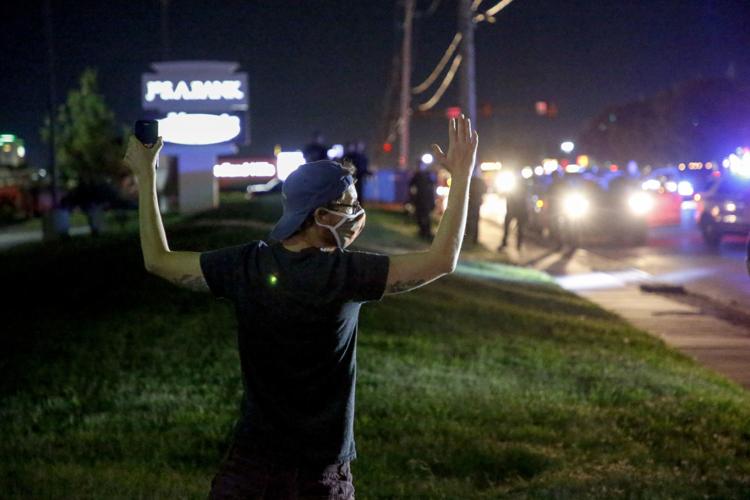 Woodland Hills Protest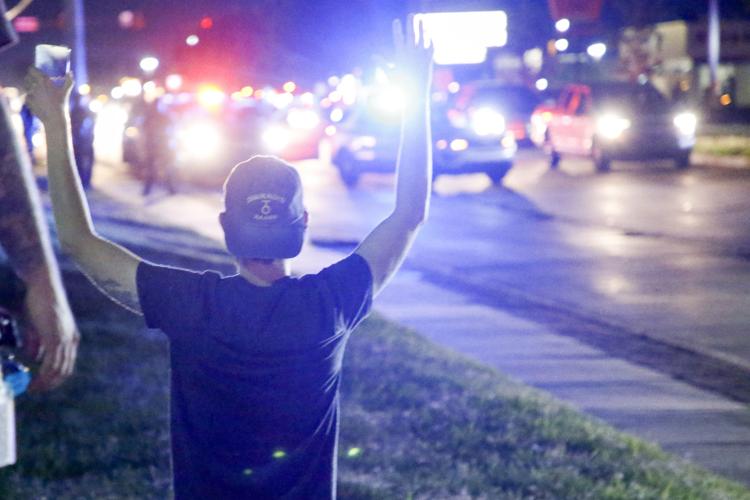 Woodland Hills Protest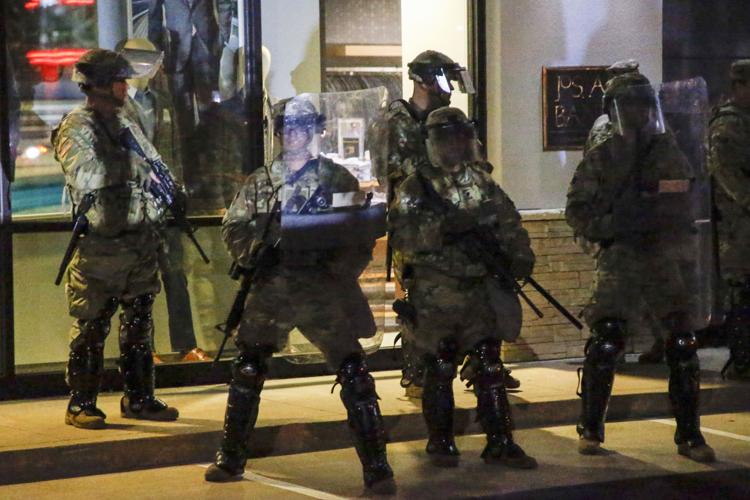 Woodland Hills Protest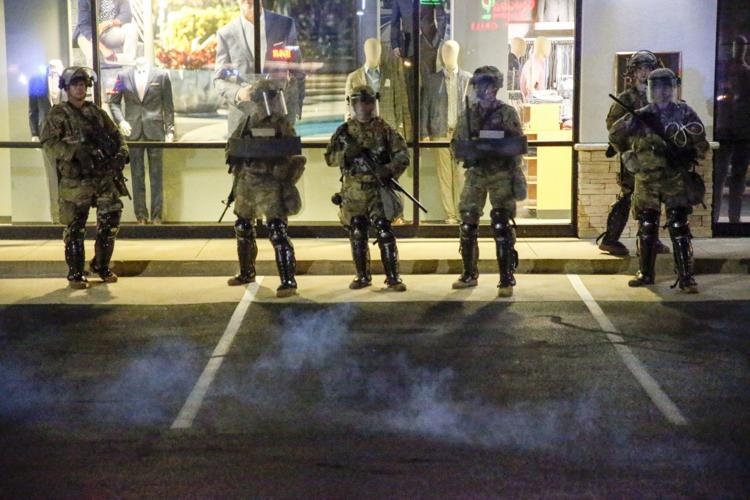 Woodland Hills Protest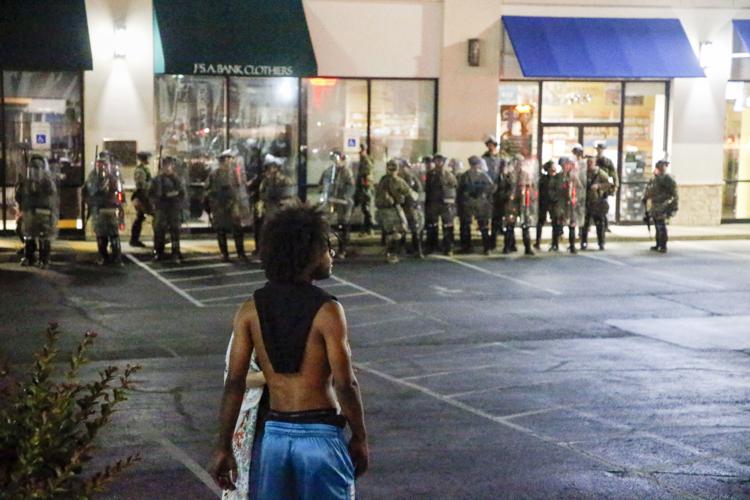 Woodland Hills Protest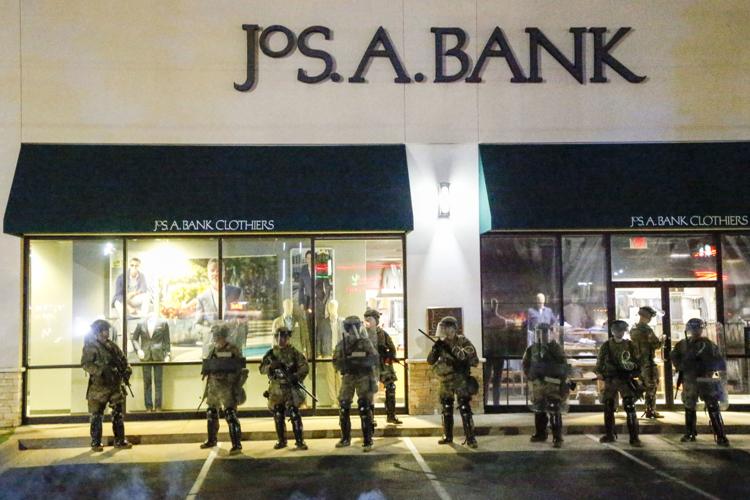 Woodland Hills Protest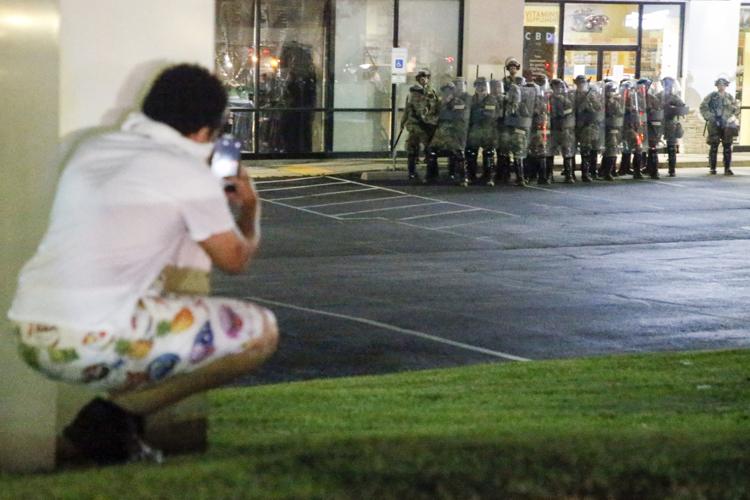 Woodland Hills Protest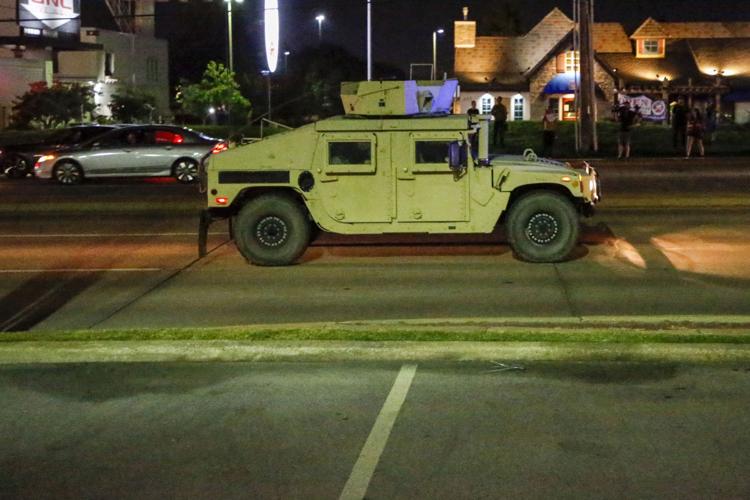 Woodland Hills Protest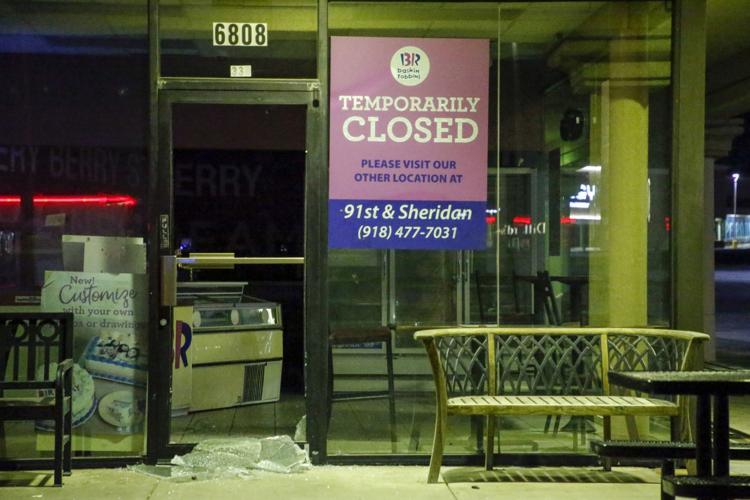 Woodland Hills Protest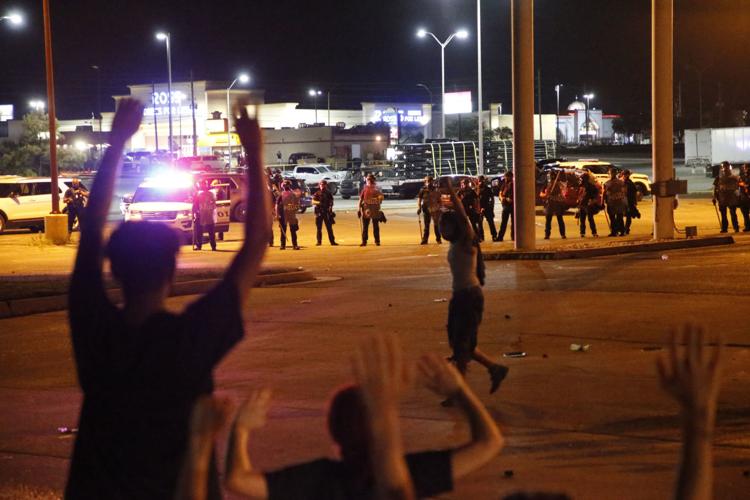 Woodland Hills Protest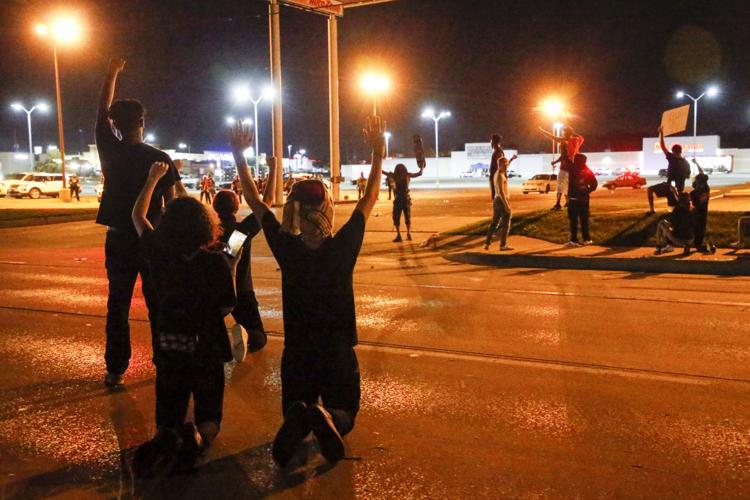 Woodland Hills Protest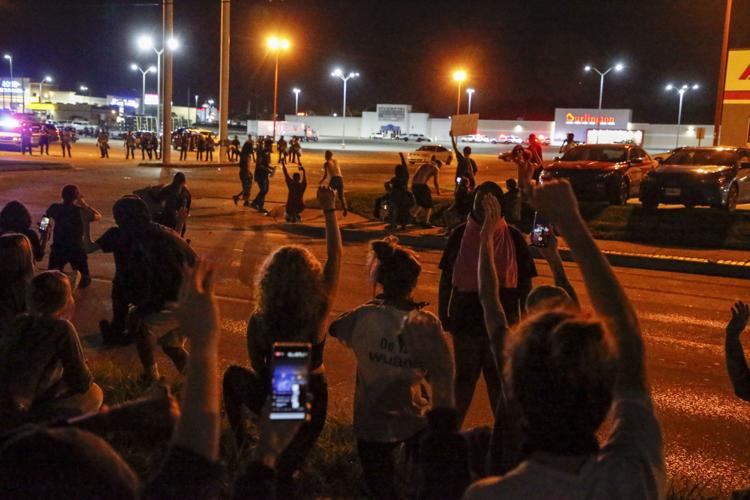 Woodland Hills Protest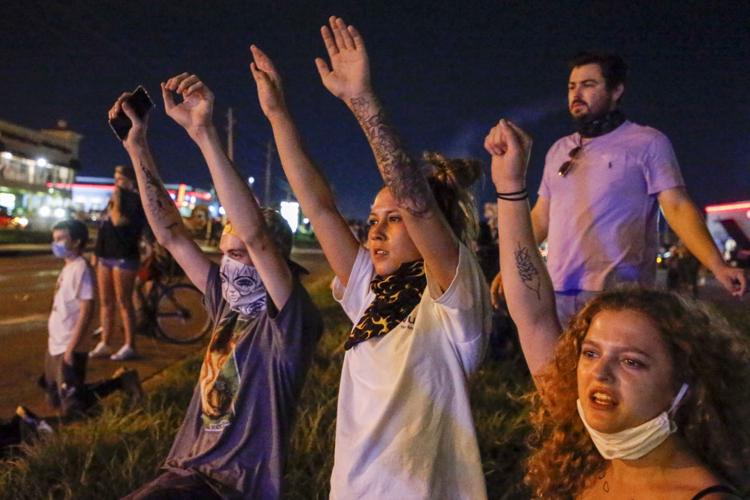 Woodland Hills Protest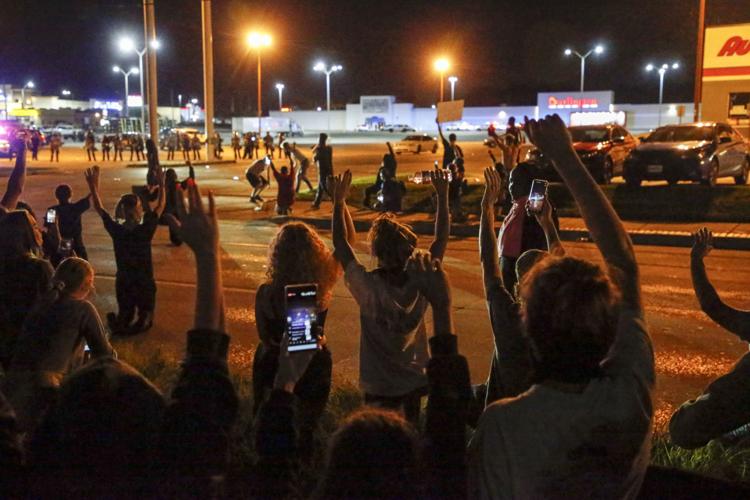 Woodland Hills Protest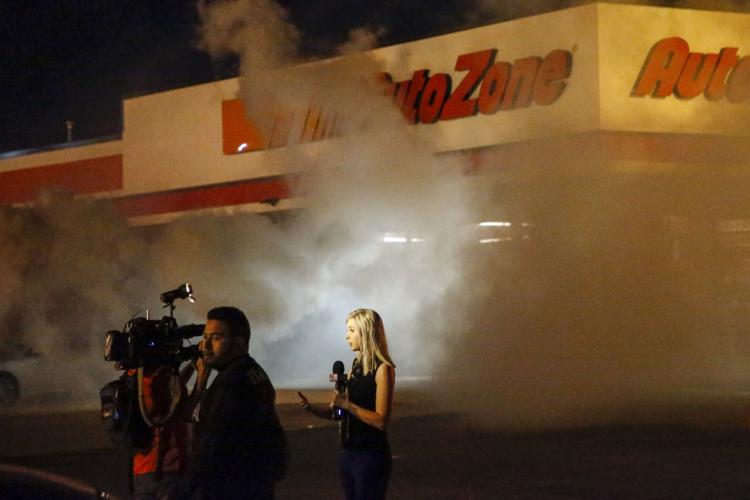 Woodland Hills Protest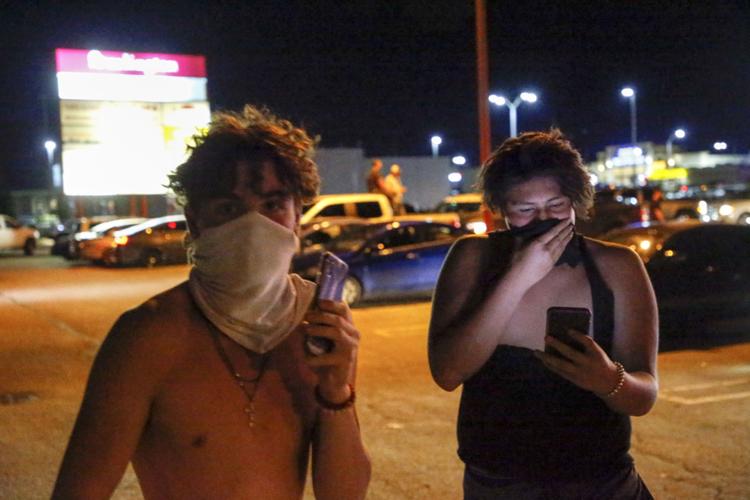 Woodland Hills Protest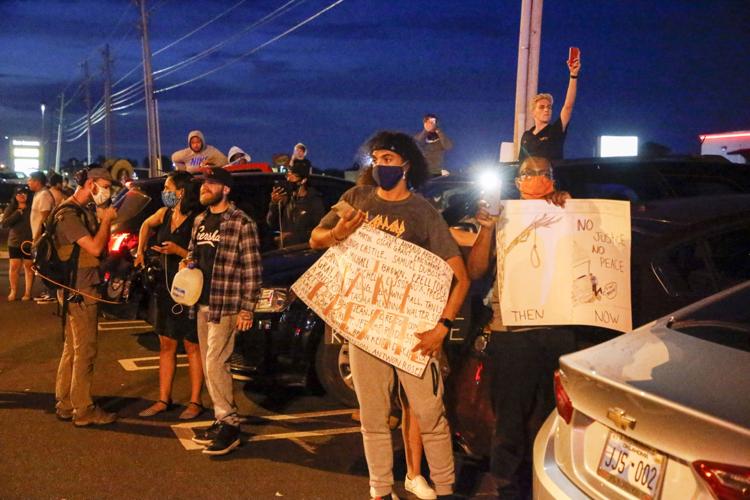 Woodland Hills Protest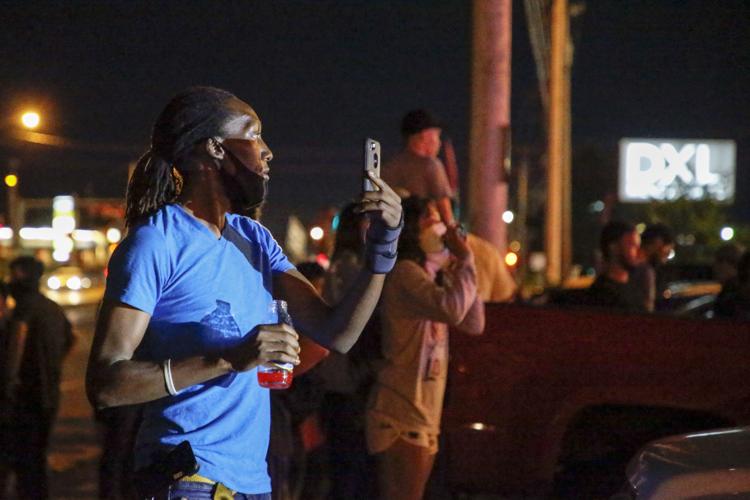 Woodland Hills Protest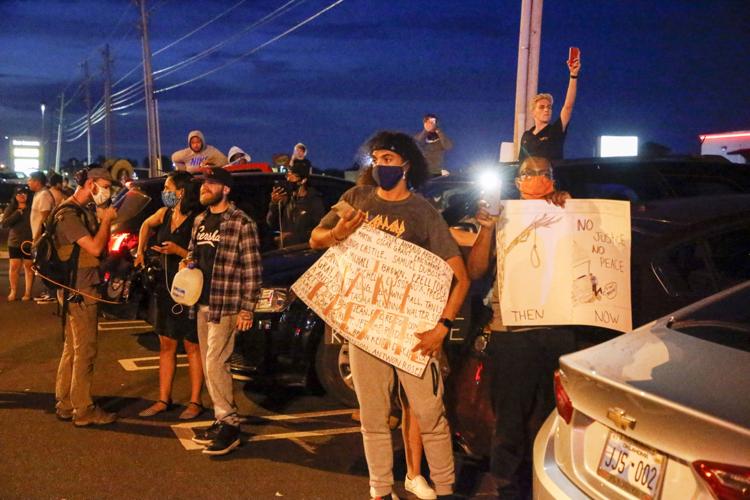 Woodland Hills Protest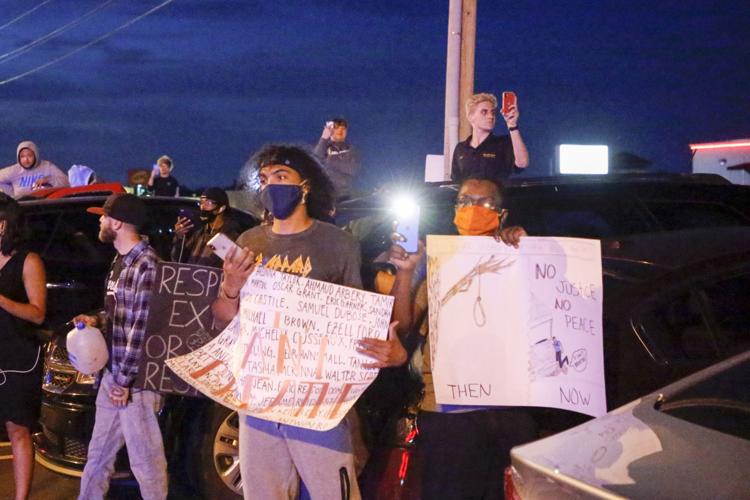 Woodland Hills Protest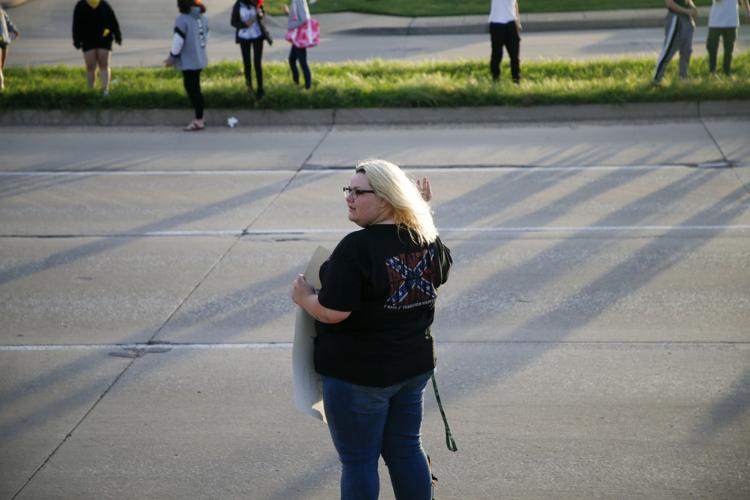 Woodland Hills Protest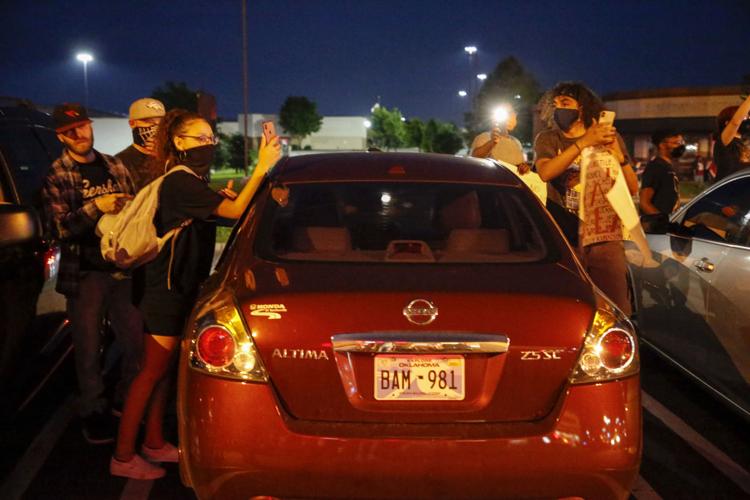 Woodland Hills Protest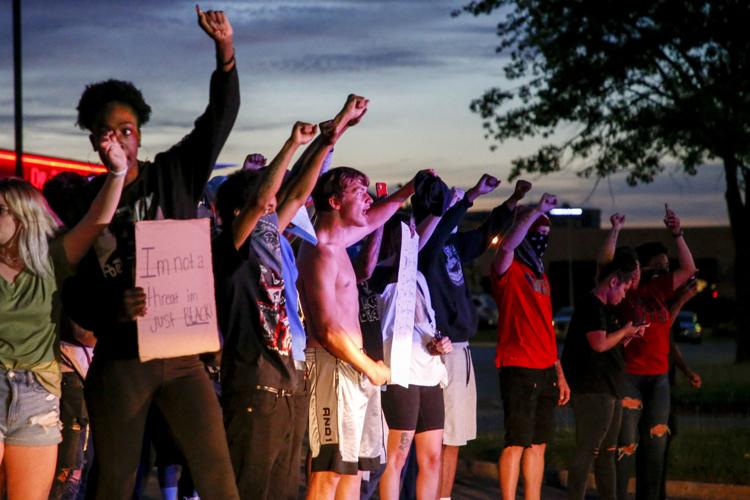 Woodland Hills Protest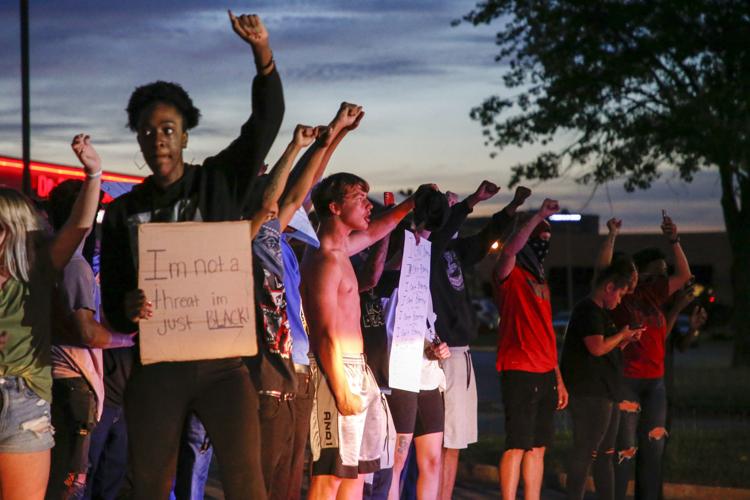 Woodland Hills Protest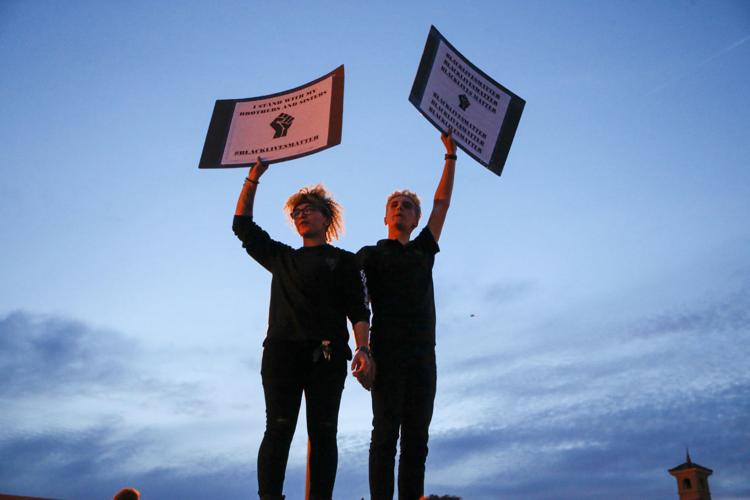 Woodland Hills Protest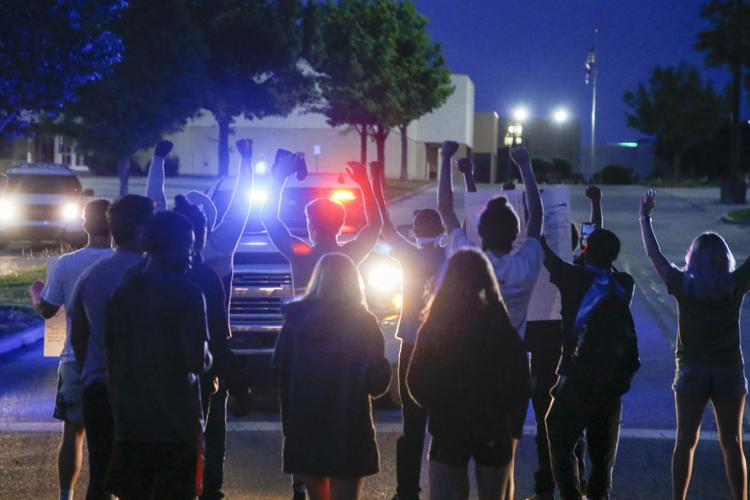 Woodland Hills Protest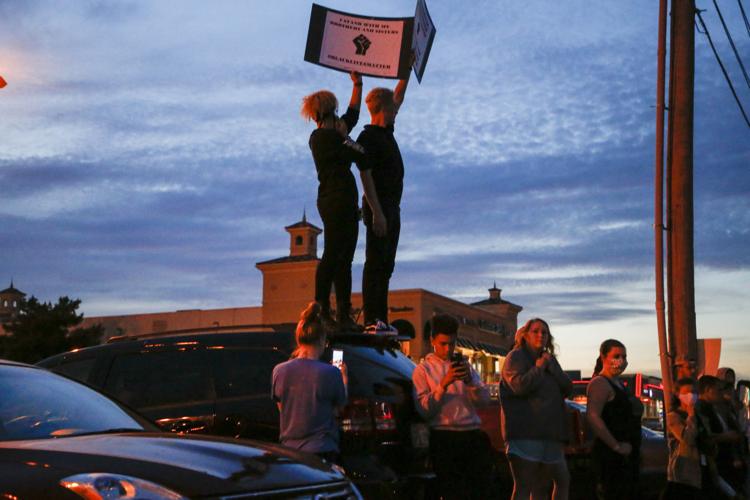 Woodland Hills Protest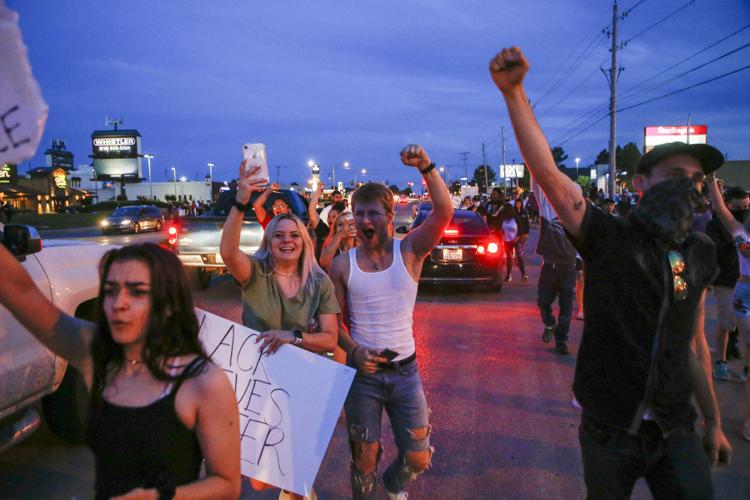 Woodland Hills Protest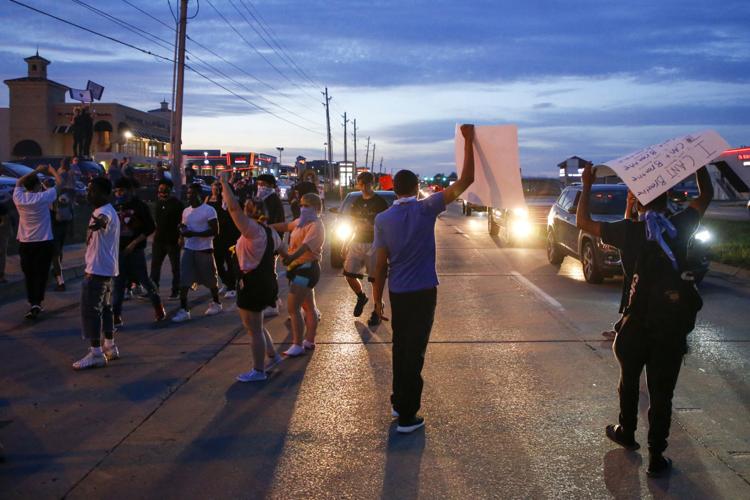 Woodland Hills Protest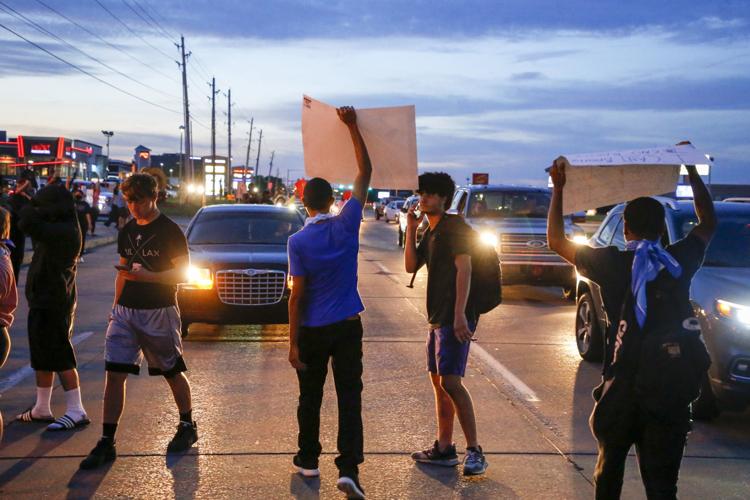 Woodland Hills Protest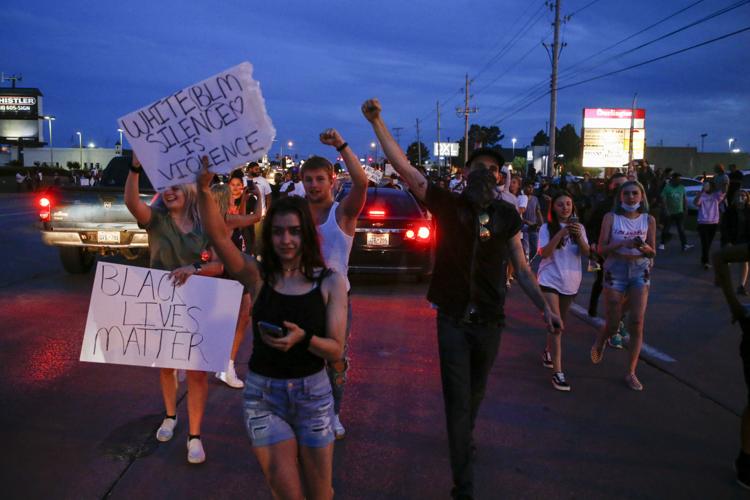 Woodland Hills Protest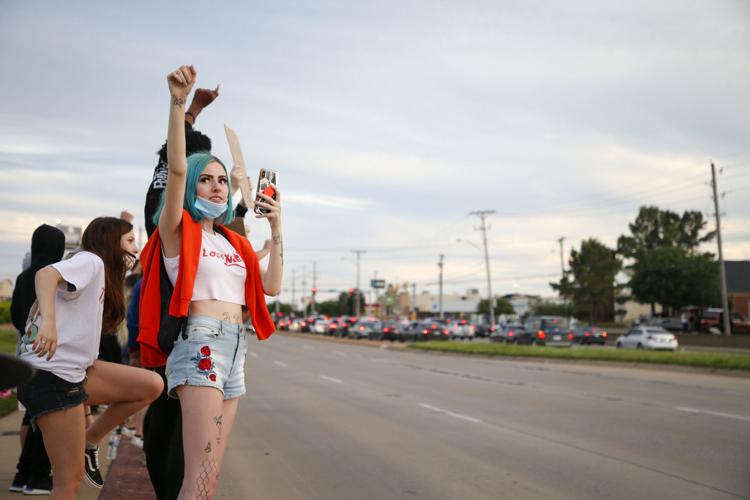 Woodland Hills Protest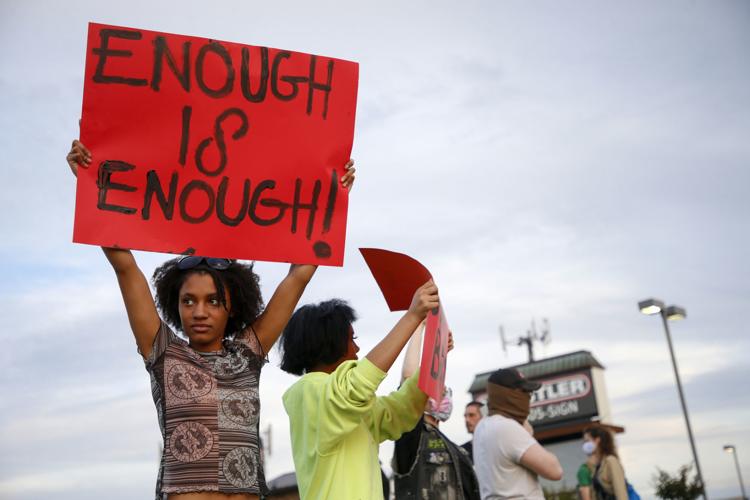 Woodland Hills Protest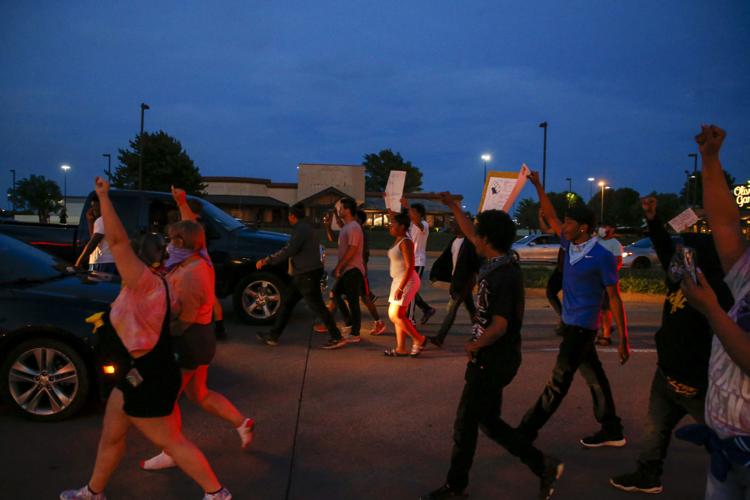 Woodland Hills Protest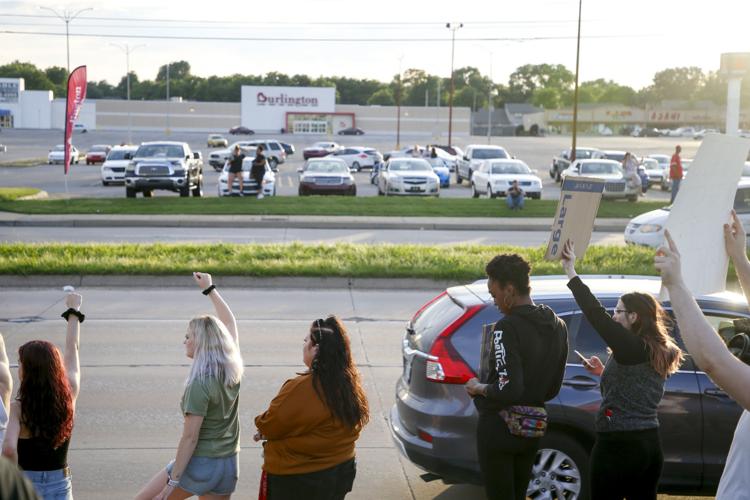 Woodland Hills Protest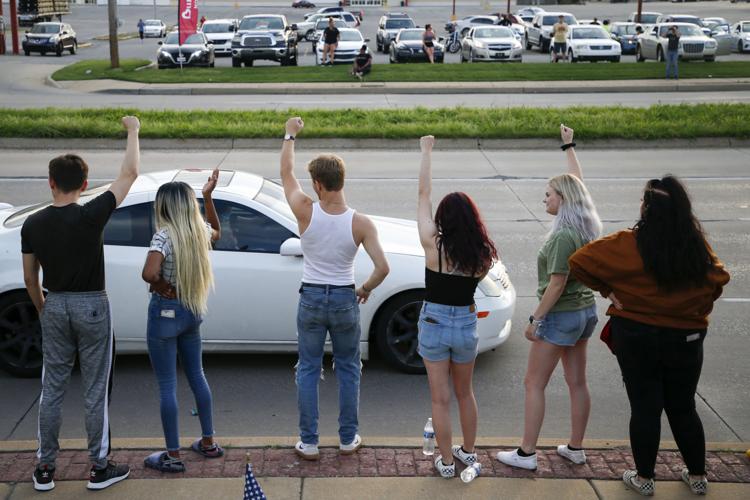 Woodland Hills Protest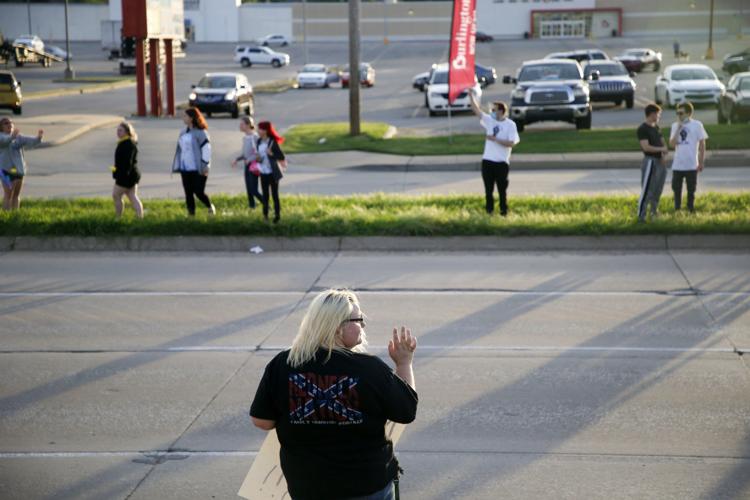 Woodland Hills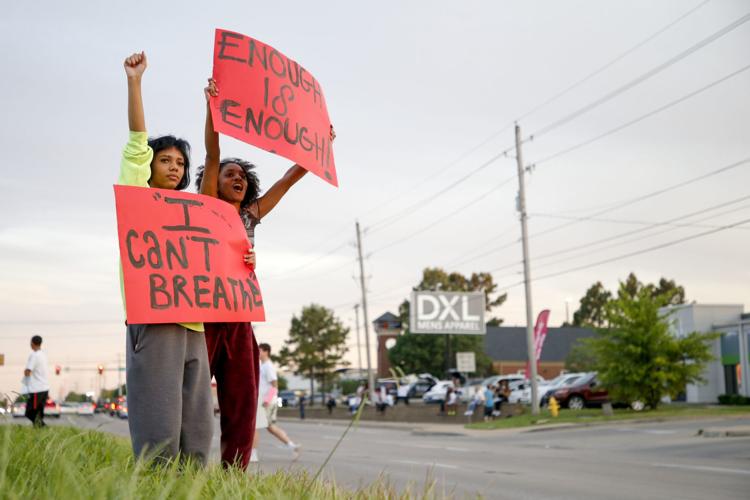 Woodland Hills protests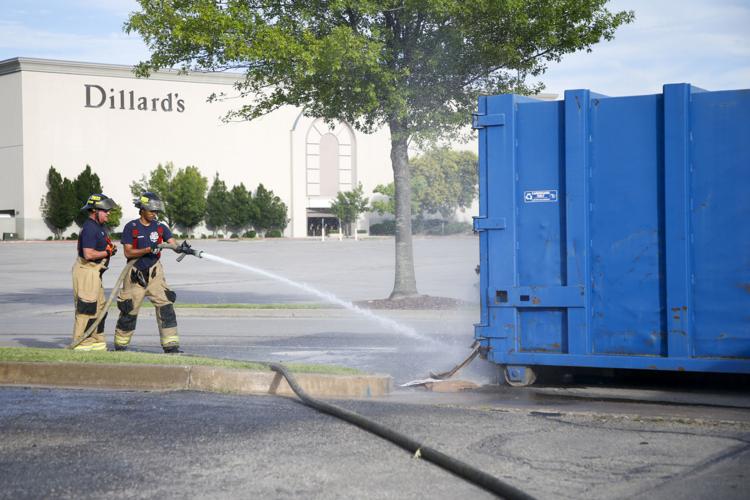 Woodland Hills protests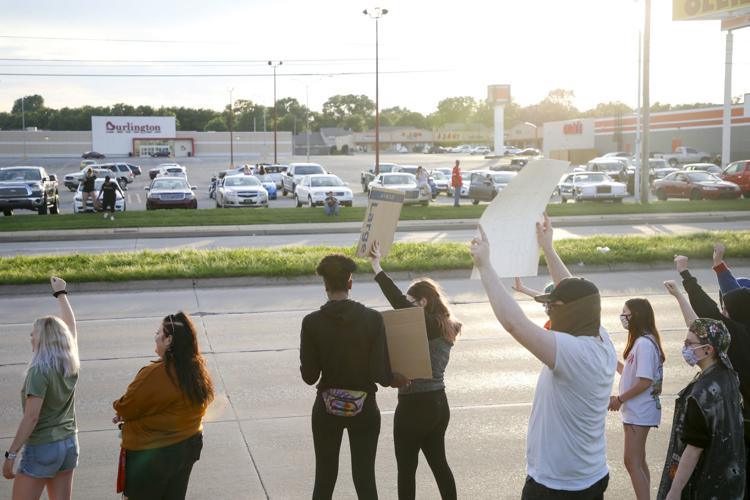 Woodland Hills protests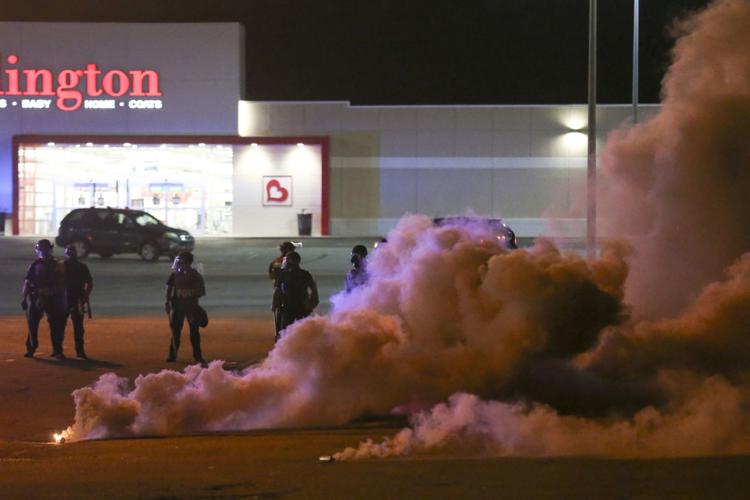 Woodland Hills protests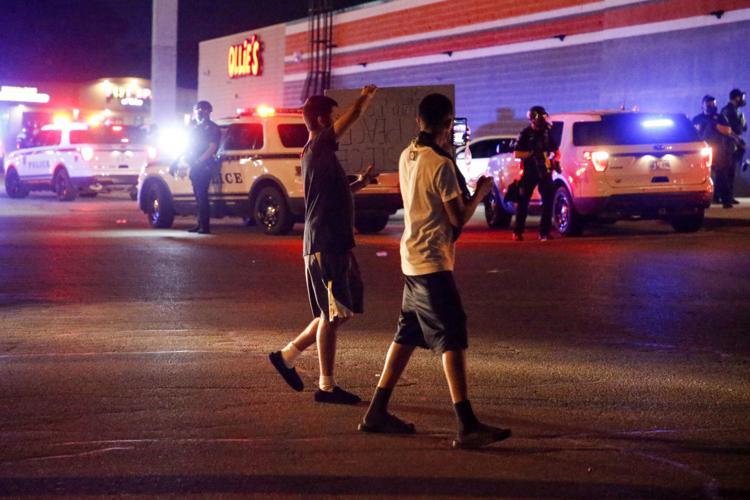 Woodland Hills protests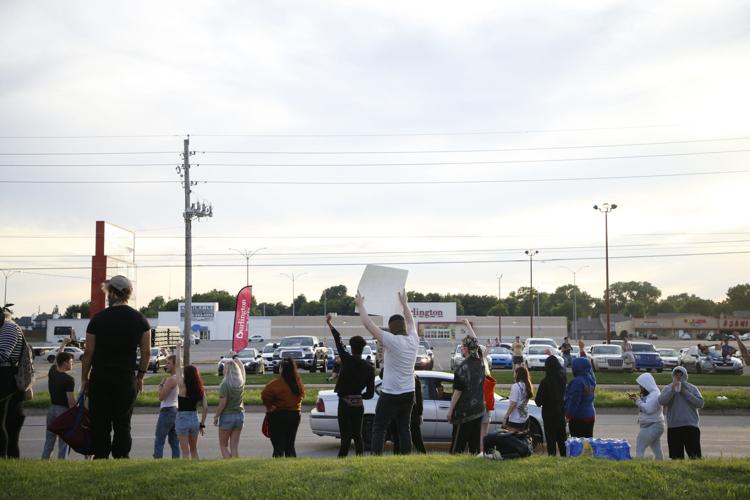 Woodland Hills protests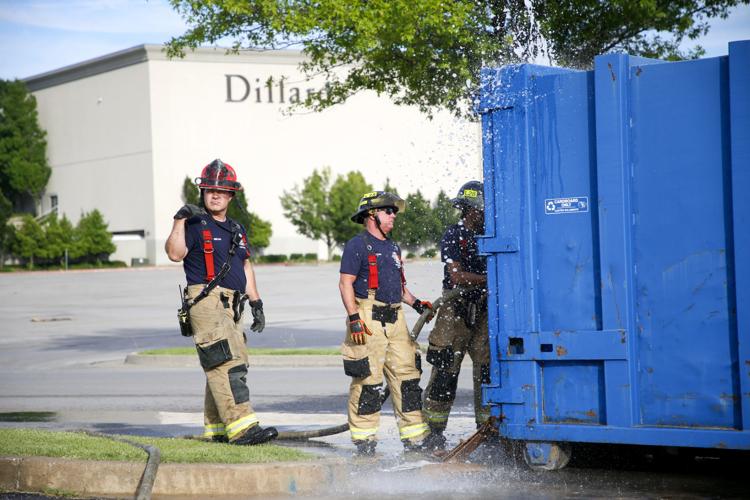 Woodland Hills protests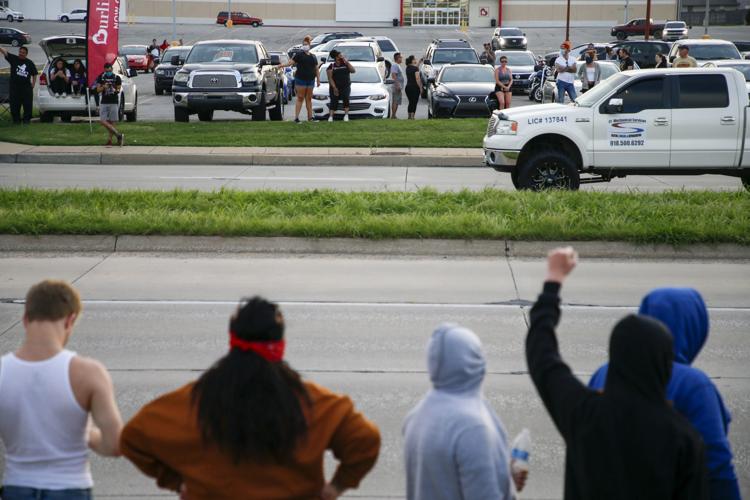 Woodland Hills protests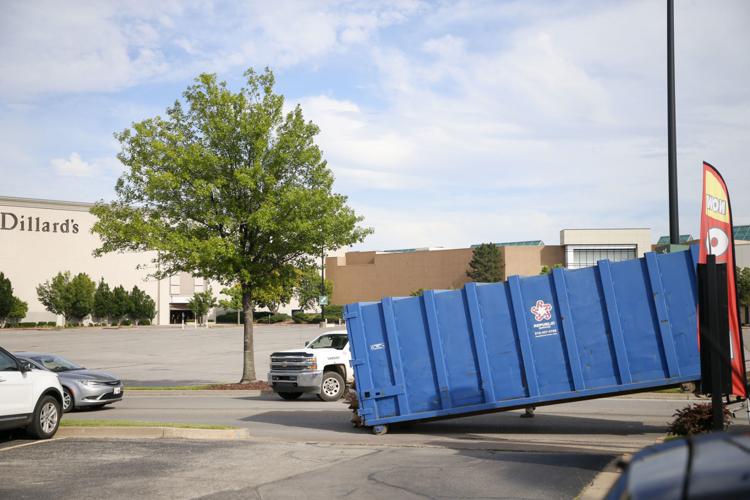 Woodland Hills protests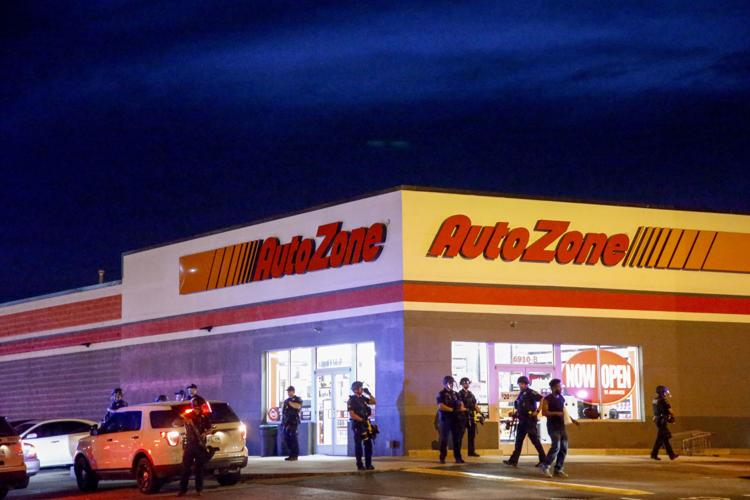 Woodland Hills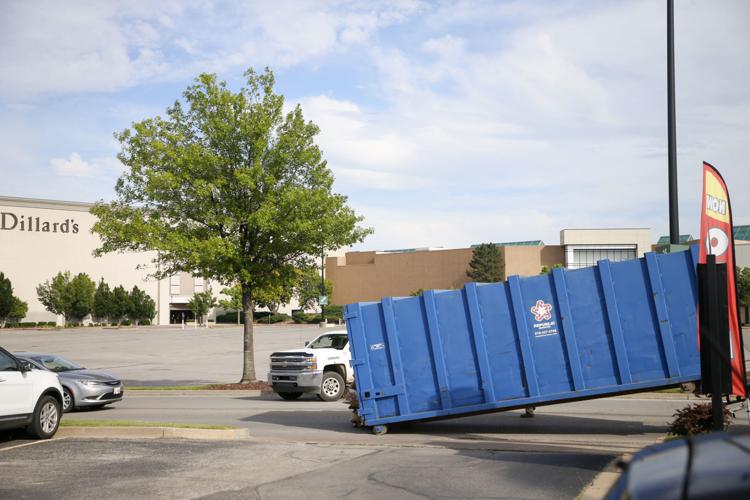 Woodland Hills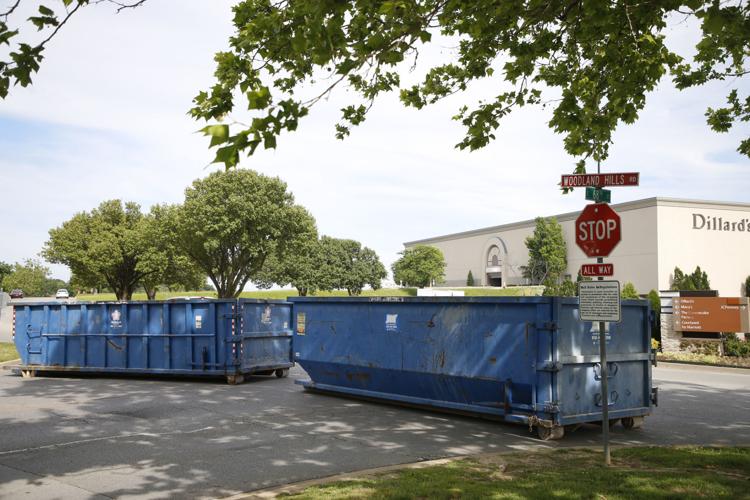 2020-06-03 ne-morningafterprotests p (7)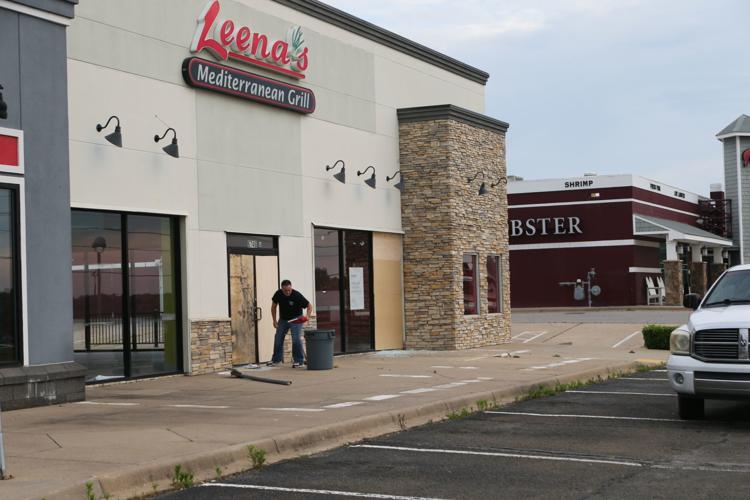 2020-06-03 ne-morningafterprotests p (5)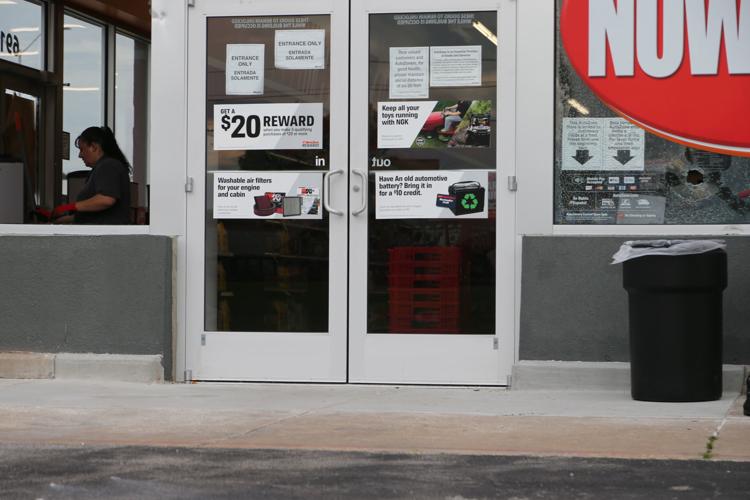 2020-06-03 ne-morningafterprotests p (6)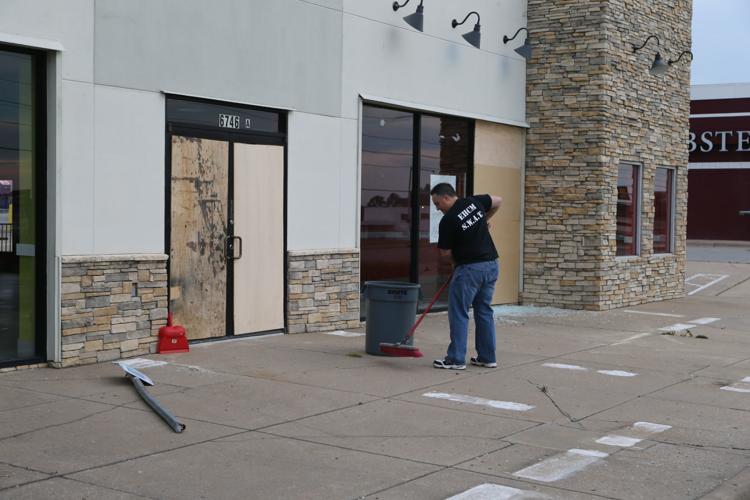 2020-06-03 ne-morningafterprotests p (3)
2020-06-03 ne-morningafterprotests p (1)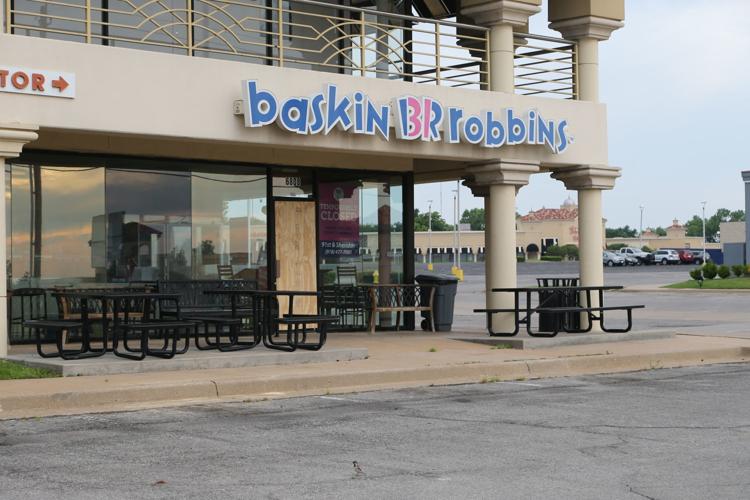 2020-06-03 ne-morningafterprotests p (4)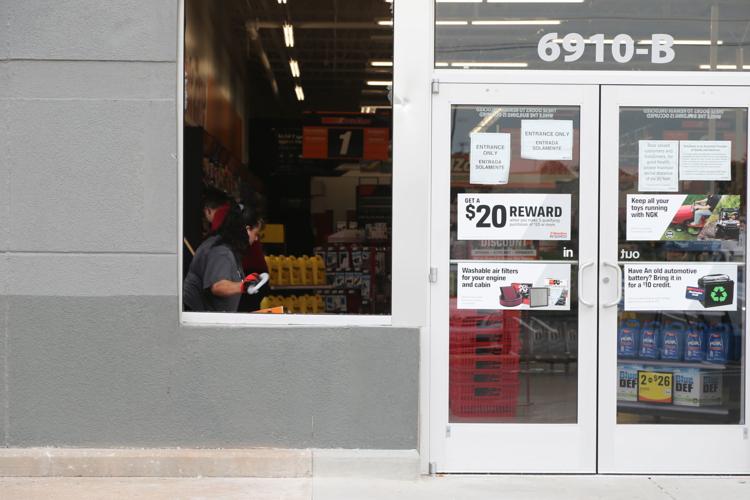 2020-06-03 ne-morningafterprotests p (2)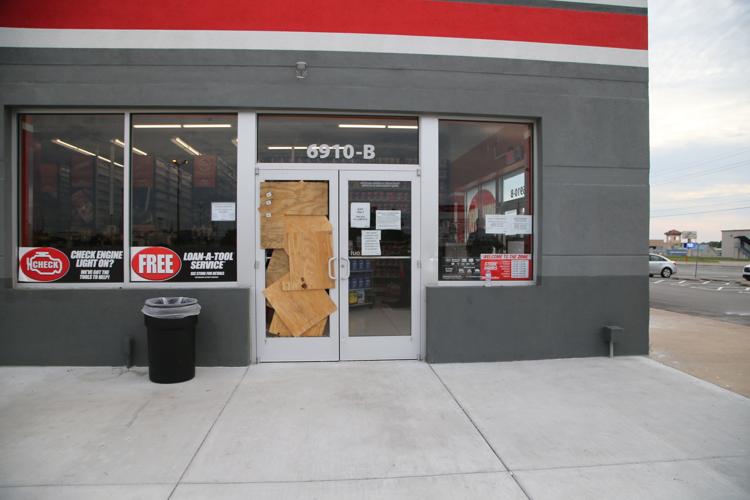 HIDE VERTICAL GALLERY ASSET TITLES
COVID-19 complete coverage