Without a home, it's rather difficult to self-quarantine amid the COVID-19 outbreak.
So the Tulsa Day Center remains open, but social distancing is impossible as officials grapple to develop contingency plans, according to Mack Haltom, the shelter's executive director. Haltom said he feels a moral duty to remain open.
"One of the things I struggle with more than anything else in sheltering people and keeping them safe is getting to the point of choosing who comes into the shelter and who doesn't, if we have to go to that," Haltom said.
The rapidly spreading virus, with no vaccination or cure, is creating ethical quandaries and forcing painful decisions in society. Protecting the homeless population in Tulsa is of concern, particularly with the first instance of community spread of the disease here confirmed Thursday amid limited testing — an Oral Roberts University grounds maintenance employee.
Generally speaking, Haltom said guests are aware of the coronavirus pandemic. The shelter routinely makes announcements about personal hygiene do's and don'ts, he said.
"I think their main concern is where they're going to go if something happens," Haltom said. "I keep assuring them over public announcement basically that hopefully we'll have plans in place and to be patient."
Haltom just picked up 150 masks from the county for guests who might become symptomatic, and the city has provided a hand sanitizer station. He also is trying to obtain no-touch thermometers that would start a screening process for guests, though he might soon go to a verbal questionnaire in the absence of being able to test for fevers.
Haltom said restricting entry via a screening process — a logistical challenge — would result in substantial waits for people.
There are about 250 to 300 people who come during the day, which Haltom said is at or over capacity because ongoing renovations have eaten into space. There are about 135 who stay overnight, with a mat space limit of 150.
He said colder weather Friday drove more people to the shelter.
The shelter can isolate a few people in the smaller family rooms. He said his clinical director has access to some influenza tests, important because the seasonal flu is still a complicating factor there.
Haltom said he's in regular contact with city and county officials, as well as the Tulsa Area Emergency Management Agency, in developing a strategy for the Day Center.
The shelter already cleans four times a day, he said. He's considering closing the facility for a few morning hours on a weekly basis to do a routine deep clean, which might start next week.
He said people can visit tulsadaycenter.org to donate or learn about volunteer options, as well as its Facebook page.
"When we get through this, I hope we learn our lessons and get prepared for something like this down the line," Haltom said. "I think we're going to have to do that for sure."
Denver House drop-in center
The Denver House just south of downtown has been temporarily shut down since March 12.
The peer-run facility at 252 West 17th Place is a Mental Health Association Oklahoma drop-in center for support, activities and relaxation. The idea six years ago was to have a socializing hub for people in housing to prevent them from becoming isolated.
MHAO Executive Director Mike Brose said it was shocking how many from the homeless community began to stop by once the Denver House opened. The center, not all that large, has gotten up to 50 some people in it.
Brose said groups, resources, television and comfortable chairs are a popular draw, rather than wandering around downtown all day.
"We've been fine with that because we know that people don't have anywhere to go," Brose said. "But now with COVID-19, we have a whole new set of issues and one is trying to protect our workforce because we know once they get infected then they're out."
MHAO is using the down time for repair work and a deep clean, while re-evaluating options and trying to obtain medical supplies — like infrared thermometers and face masks — in case it reopens any time soon. A more stringent occupancy cap would be imposed during the outbreak, Brose said.
"If people are feeling sick, they're going to look for a refuge to get out of the weather and we just hate (that it's closed)," Brose said. "We're in a real ethical dilemma. We're not a shelter, it's a drop-in center, which is a completely different model.
"Maybe we made a mistake, but we let it sort of be a default day shelter because we were just trying to help people. But with this infection, it's a game-changer for all of us."
---
Gallery: Signs of the times of the COVID-19 pandemic in Tulsa
Signs of the times in Tulsa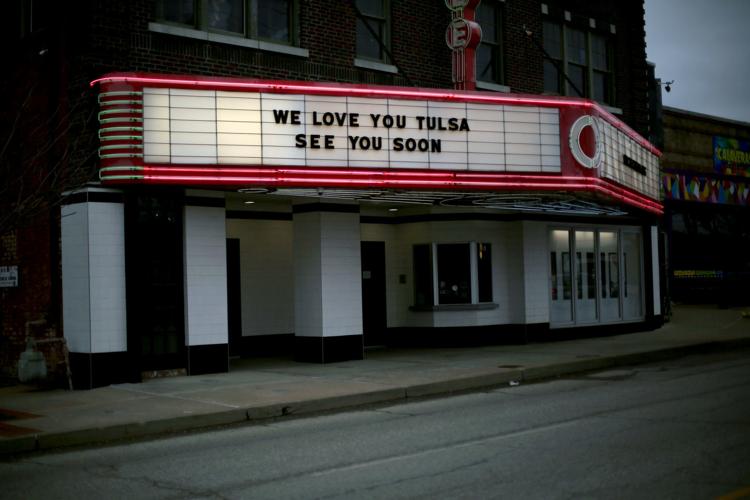 Signs of the times in Tulsa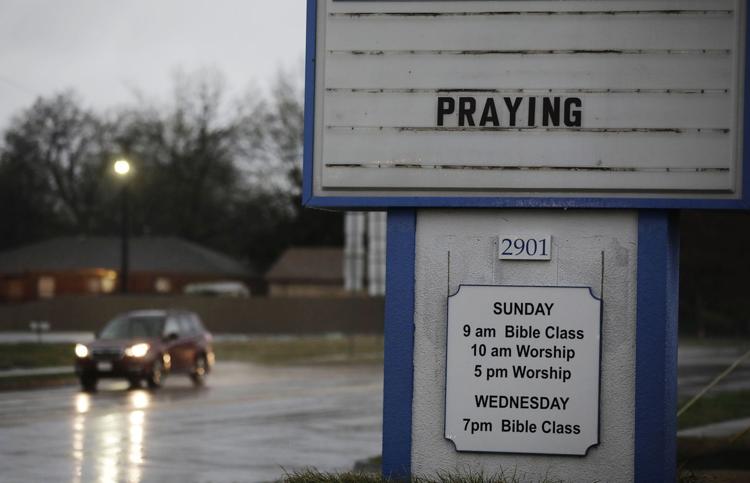 Signs of the times in Tulsa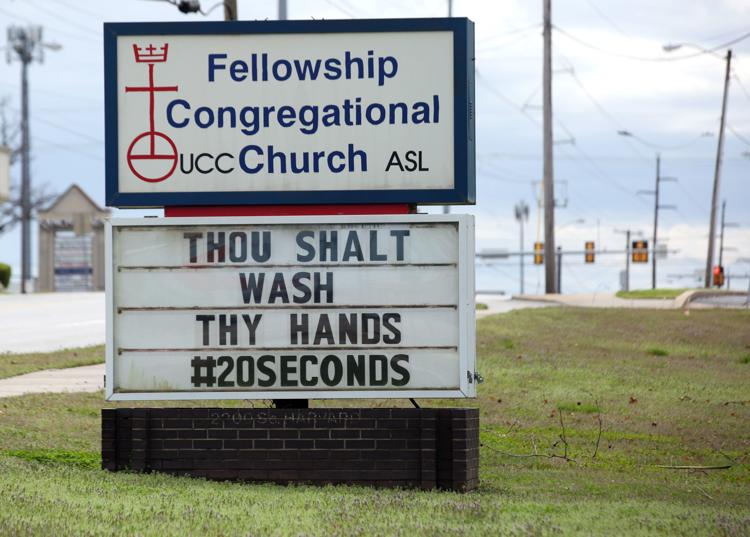 Signs of the times in Tulsa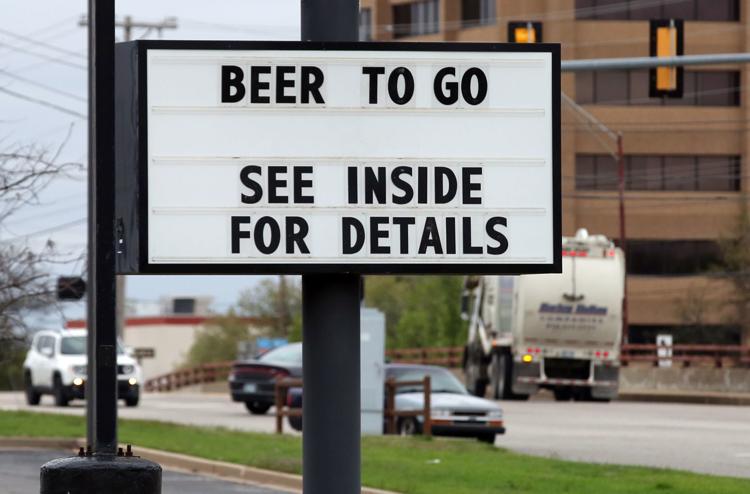 Signs of the times in Tulsa
Signs of the times in Tulsa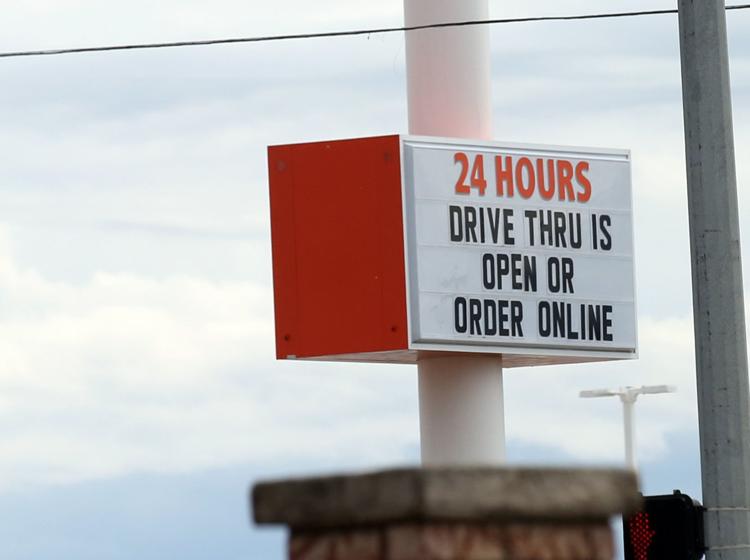 Signs of the times in Tulsa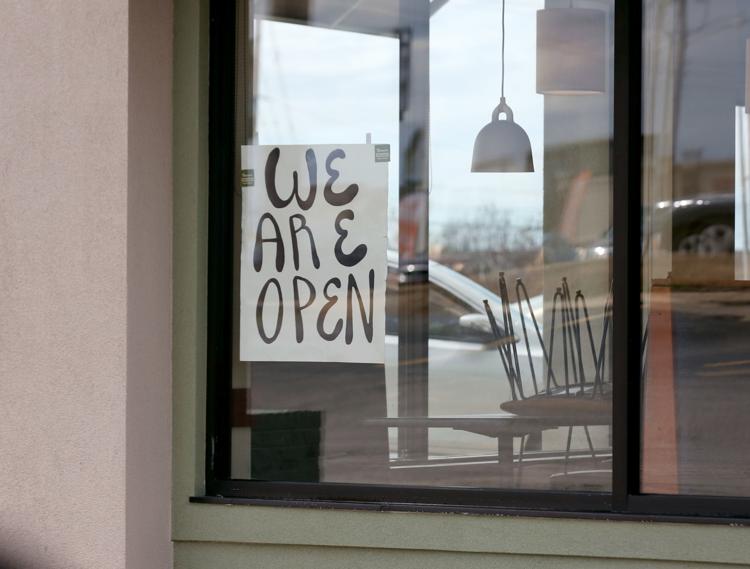 Signs of the times in Tulsa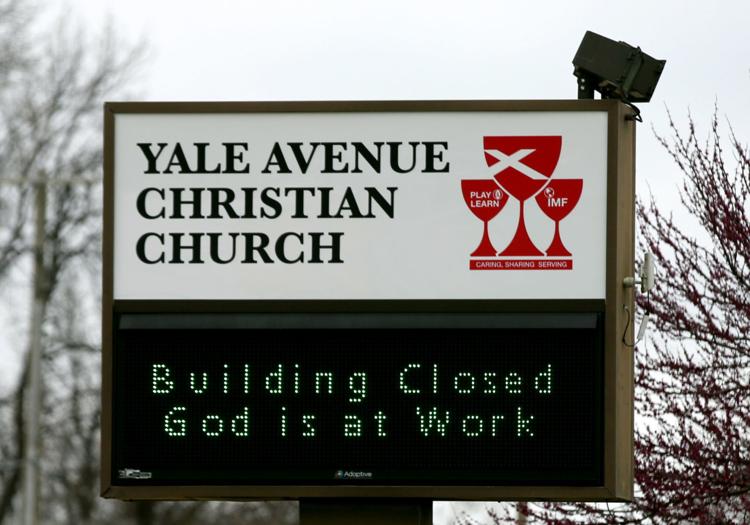 Signs of the times in Tulsa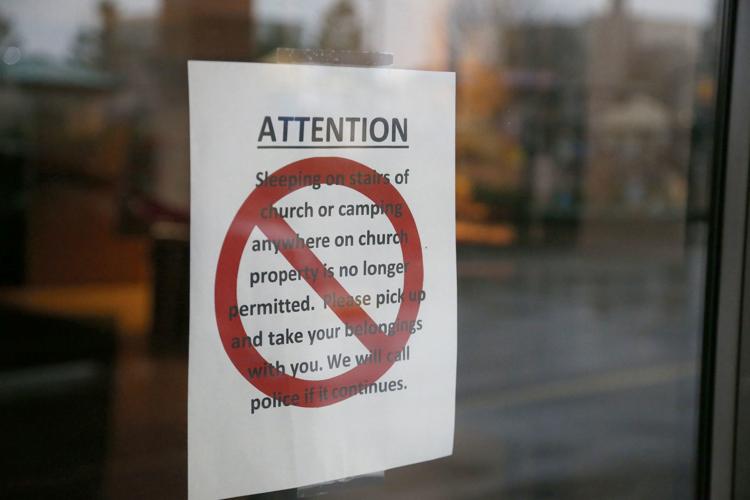 Signs of the times in Tulsa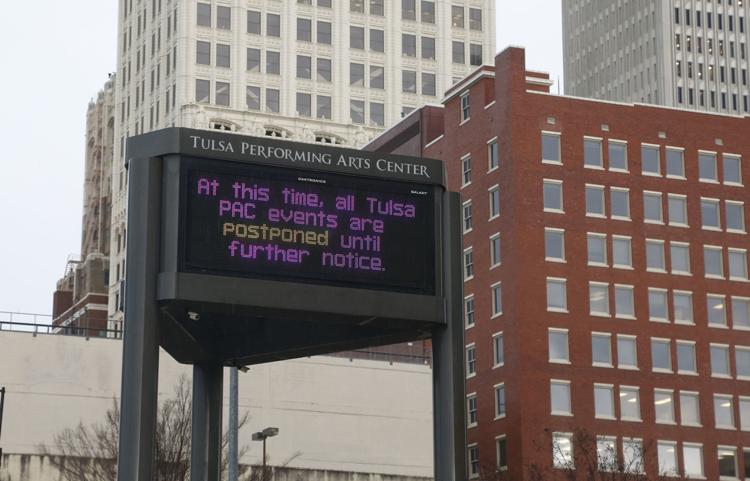 Signs of the times in Tulsa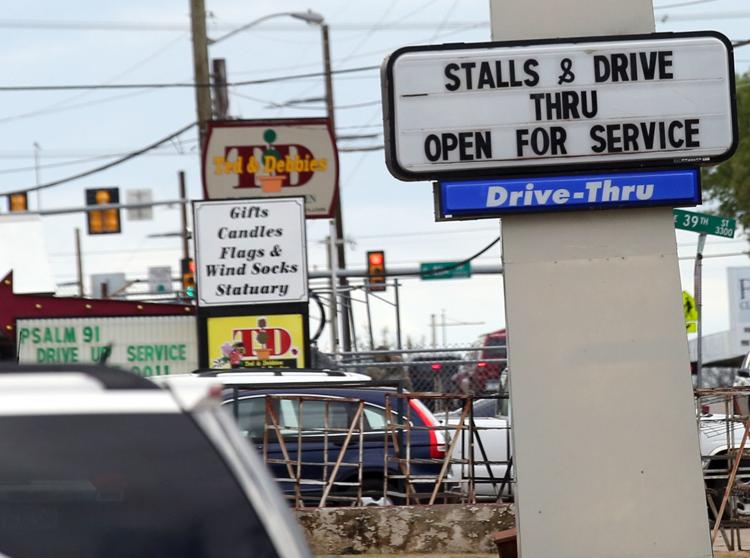 Signs of the times in Tulsa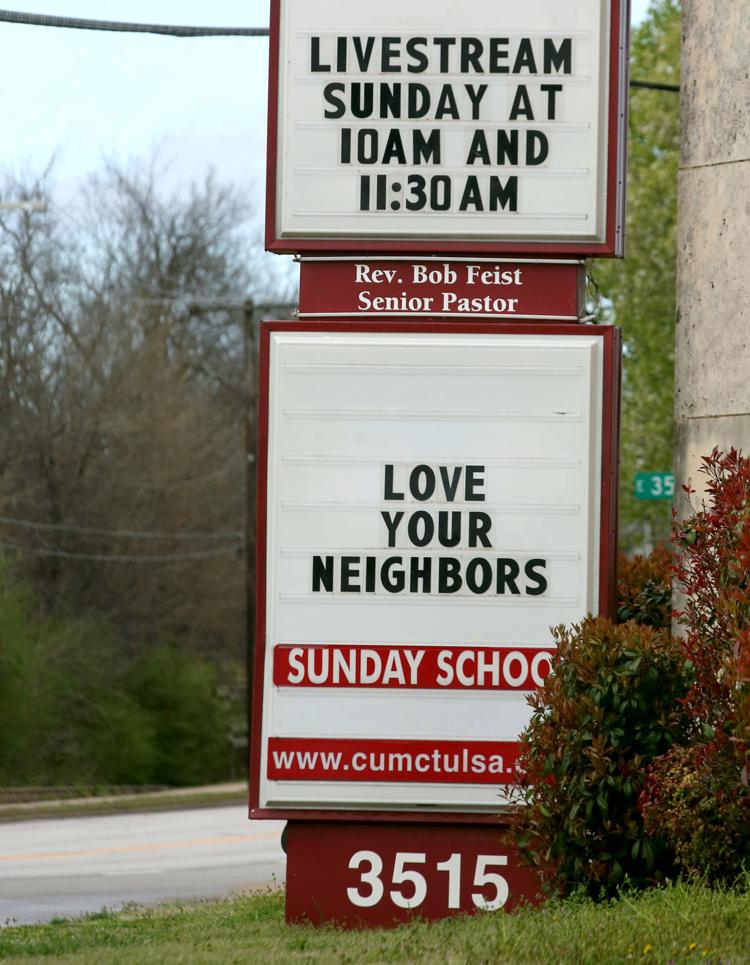 COVID-19 Signs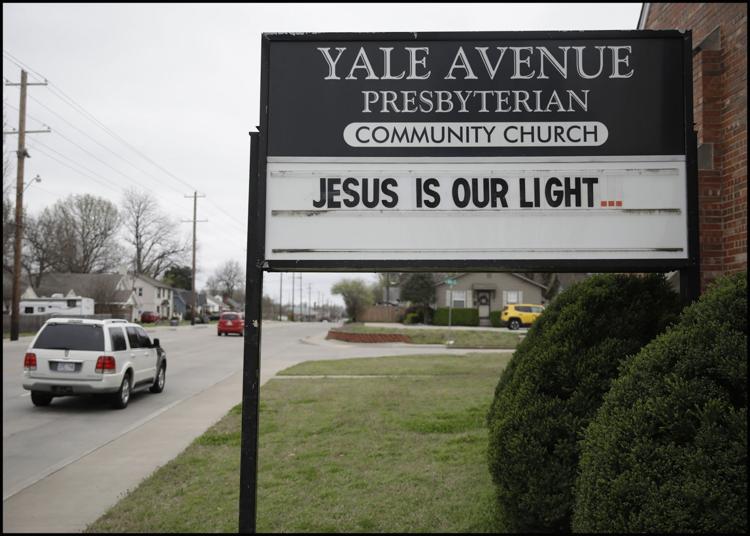 COVID-19 Signs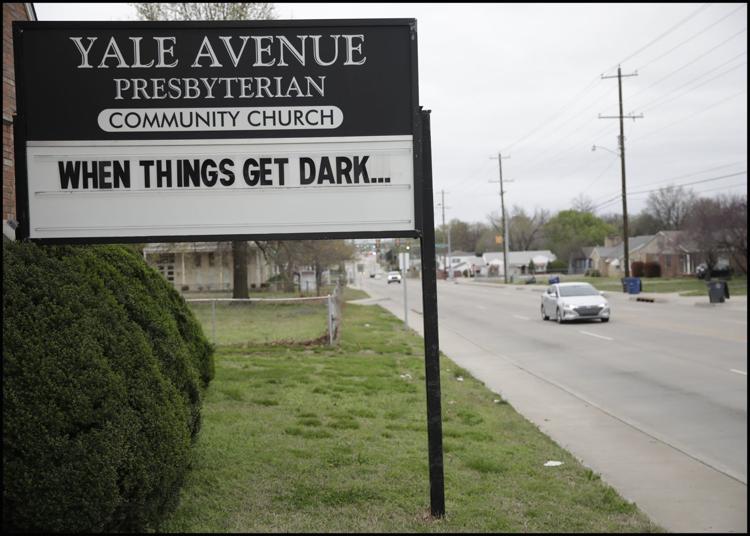 Complete coverage of COVID-19