Corbin Nash couldn't believe his eyes or ears.
"For the first time in my life, I was face to face with people I felt would kill me for no reason other than I was black," recalled the Tulsa pastor and volunteer prison minister.
"Many were shouting racial slurs. Many mocked us, and many gave negative gestures."
But the shock Nash felt initially — as a young college student joining civil rights marchers on the streets of 1965 Montgomery, Alabama — would wear off quickly.
And what replaced it still amazes him to this day.
"It was a calmness," he said. "Looking back, I can only believe it was the Holy Spirit."
"It was the first time in my life," he added, "that I felt I could die for something."
Next month will mark 55 years since the historic march to Montgomery, when the Rev. Martin Luther King Jr. and thousands of nonviolent demonstrators converged on the Alabama state capital.
A protest against unjust legislation that was preventing African Americans from voting, the Montgomery march is remembered as one of the seminal events of the civil rights era.
Nash, a native of Detroit, was working on a math degree at Kentucky State College in Frankfort, Kentucky, when word came that the march was happening.
Itching to be a part of it, Nash was able to work it out for him and some other students to join a group going by chartered plane.
Little did he know then, he said, just whom that group would include.
Nash still remembers how surprised he was, during an unexpected stop in Atlanta, to look up and see King himself boarding the plane.
And instead of sitting up front with the more important passengers, the famed civil rights leader kept on walking toward the back, toward Nash and other students.
A large round table had been set up at the rear of the plane, and there, just feet from Nash's seat, King sat down with some of his associates to make plans.
"We were elated," Nash said, then added, laughing, "I remember thinking, 'I'm going to tell Momma and Daddy about this. They won't believe it.'"
Hatred 'so deep'
The event was actually the third attempt to conduct a nonviolent protest march from Selma, Alabama, to Montgomery.
An effort weeks earlier had resulted in "Bloody Sunday," as it became known, as marchers were met by law enforcement at the Edmund Pettus Bridge and were beaten back.
The latest effort, however, would succeed, covering 54 miles in five days to arrive at Montgomery.
The final day, March 25, 1965, was the big draw, with marchers pushing on to the state Capitol building. With the crowd growing to 25,000 that day, Nash arrived in time to be right in the thick of it.
Lining both sides of the street they were marching down, the "hecklers, haters and racists" were out in full force, Nash said.
"That hatred was so deep," he said, adding that the only things standing between them and the marchers were National Guard members.
He was encouraged, though, to see many white people marching along with African Americans.
Something else also stood out to him as they approached the Alabama Capitol: "I saw two flags on the dome. The Alabama flag flying above the Confederate flag. I didn't see the U.S. flag anywhere. I guess they were trying to tell us, in their state, the U.S. flag was not recognized."
The marchers knew better than to expect a warm welcome from Alabama Gov. George Wallace, a rabid segregationist and one of the civil rights movement's most outspoken opponents.
But inspired by King and other leaders, they were undeterred.
Now known as the "How Long, Not Long" speech, King's address to the crowd was "wonderful" and "powerful," Nash said.
"You really felt you were part of the cause," he said.
Afterward, although the event had concluded, the danger was as great as ever.
As they made their exit, the marchers were directed to form pairs and be escorted by the National Guard.
"We weren't allowed to cross the street without the guards," Nash said.
As always that day, the crowds easily outnumbered the guardsmen, Nash said, adding that if they'd decided to, they could have overwhelmed them.
"I kept trying to figure out what my options were if that happened. There really weren't any," he said.
Back at the airport, Nash's group was again joined by King, whom they would drop off in Atlanta before continuing on to Kentucky.
"It was quite an adventure," Nash said.
He would go on to complete his math degree. He returned to Detroit, where he went to work for General Motors.
Nash moved to Tulsa after two decades when he felt called to ministry. He attended Rhema Bible College and today specializes in prison ministry at the Tulsa County jail and other facilities.
Responding to hate
As a minister now, Nash has often thought back on a fellow clergyman's example that day in Montgomery.
Nash was marching near a priest, who was white, when a heckler shouted a curse word at him.
"The priest responded, 'God bless you,' " Nash recalled. "And the heckler just stopped talking and froze. For a moment, it appeared his racism left him, and he could not speak."
"It got my attention, I think, because I would've responded in a much different way at that time," Nash added. "I probably would've cursed him right back."
Whatever happened afterward with the heckler, Nash believes that hearts can change.
"It takes God in their life, I believe, but it can happen," he said.
He points to Wallace himself as an example. Later left paralyzed from an assassination attempt, the longtime governor and presidential candidate eventually renounced segregation and asked African Americans to forgive him.
Nash began to reflect more on his Montgomery experience last year during Black History Month, when a local teacher asked him about the experience and told him he should write it down.
"Each generation needs to be reminded," Nash said. "Otherwise we just end up repeating the cycle."
Martin Luther King Jr. Day: Here's a look at the history of Tulsa and Oklahoma events
Martin Luther King visits Tulsa on July 28, 1960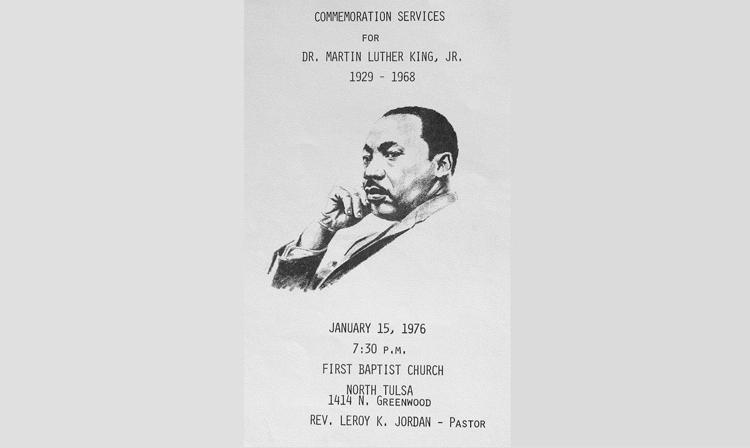 Martin Luther King visits Oklahoma City on July 30, 1960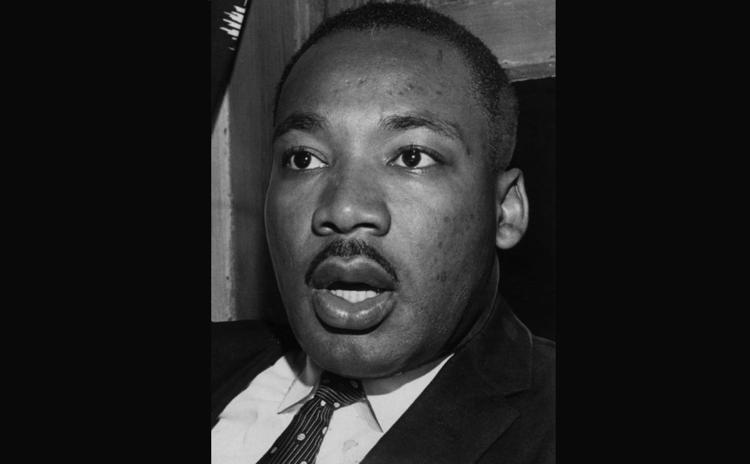 Christine King Farris visits Tulsa in 2003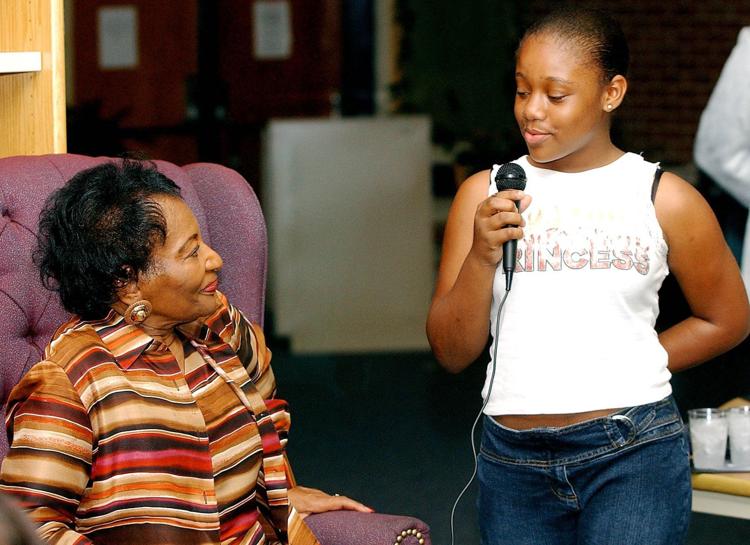 Tulsa's Martin Luther King Jr. Boulevard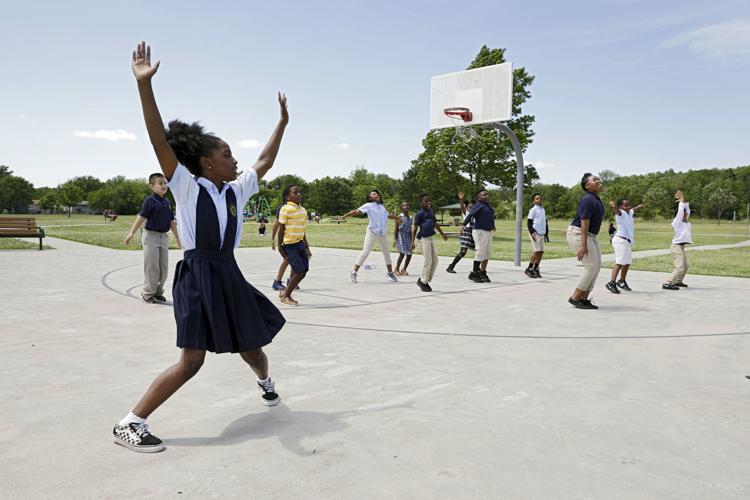 Coretta Scott King visits OSU in 2005
Martin Luther King's influence in Oklahoma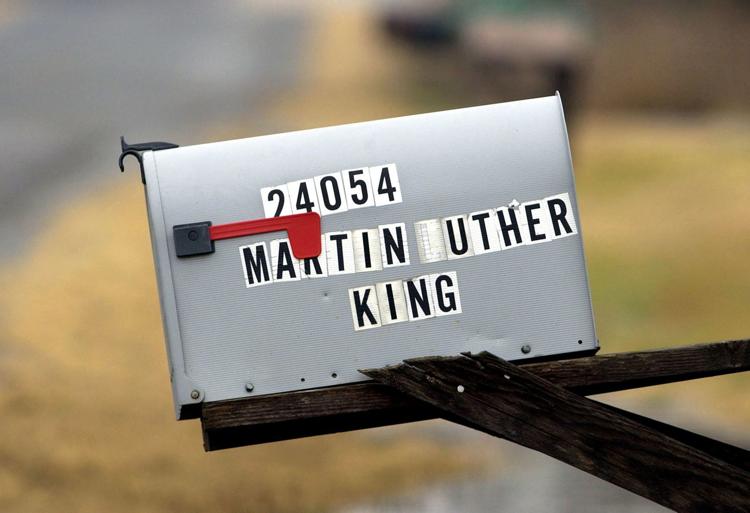 Martin Luther King's influence in Oklahoma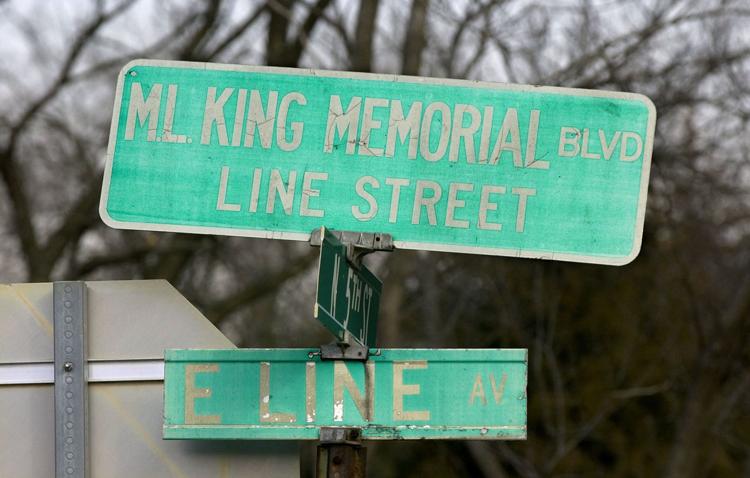 Tulsa celebrates the first Martin Luther King holiday in 1986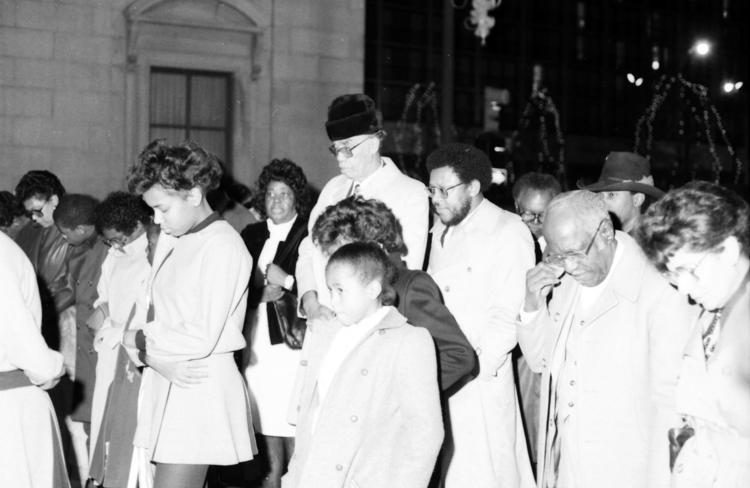 Tulsa MLK events in 1999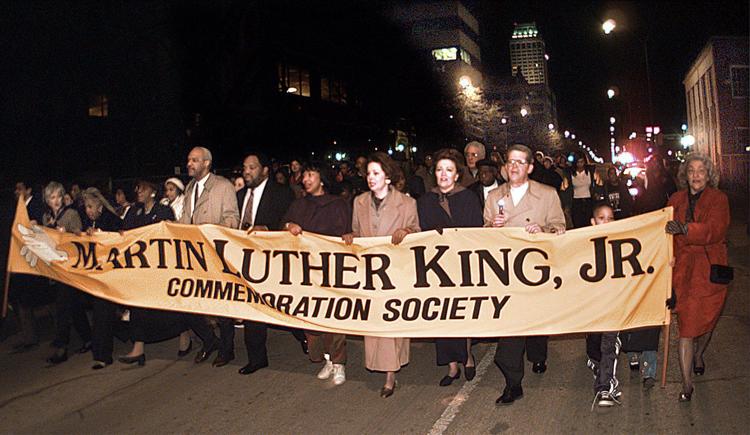 Tulsa MLK events in 2000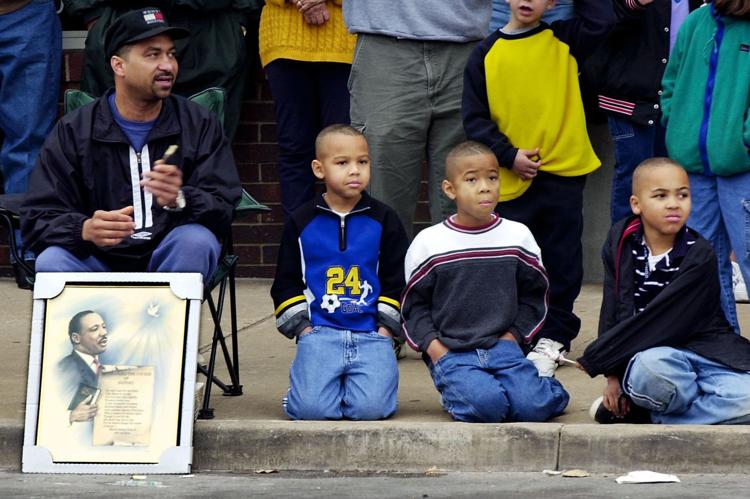 Tulsa MLK events in 2001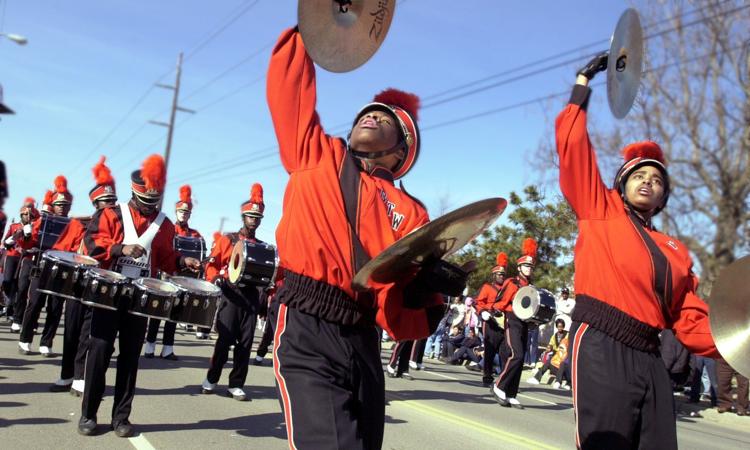 Tulsa MLK events in 2002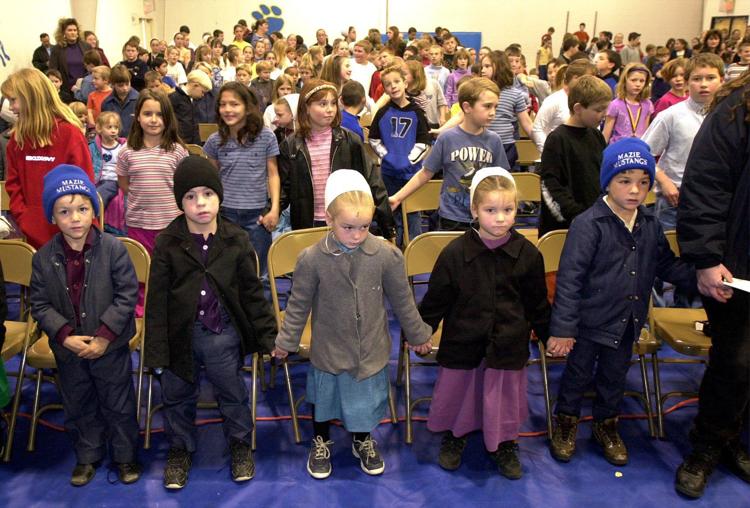 Maya Angelou in Tulsa for MLK events in 2003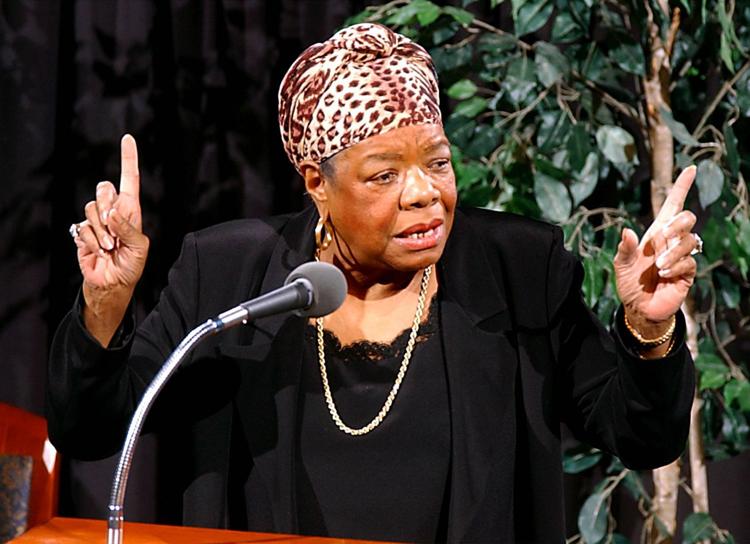 Tulsa MLK events in 2004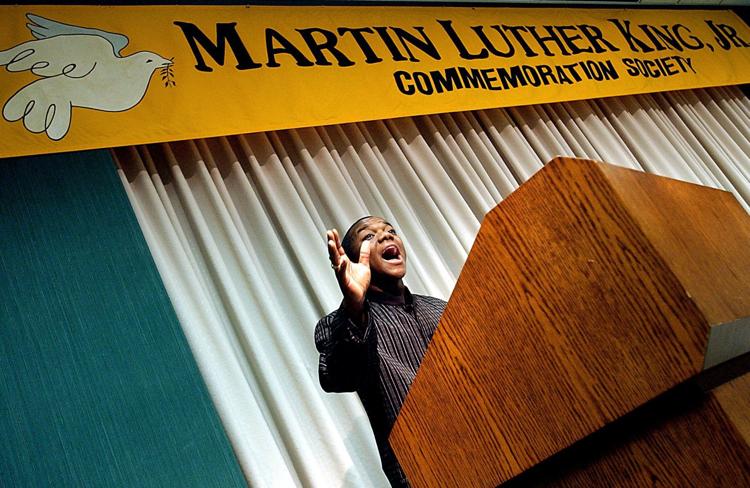 Tulsa MLK events in 2005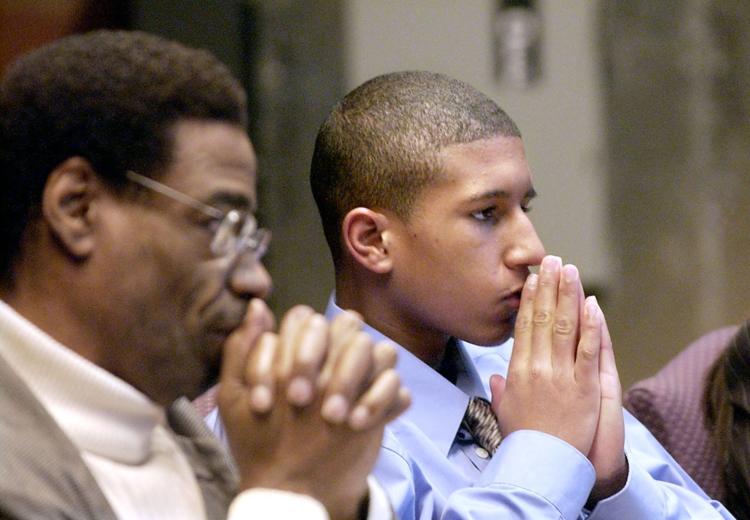 Tulsa MLK events in 2006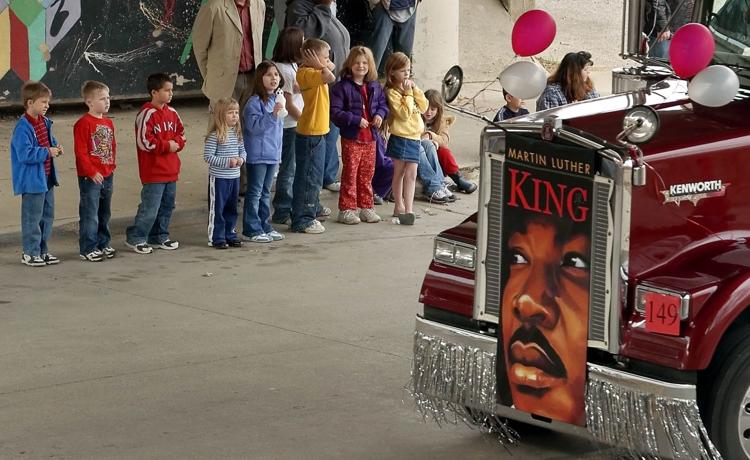 Tulsa MLK events in 2007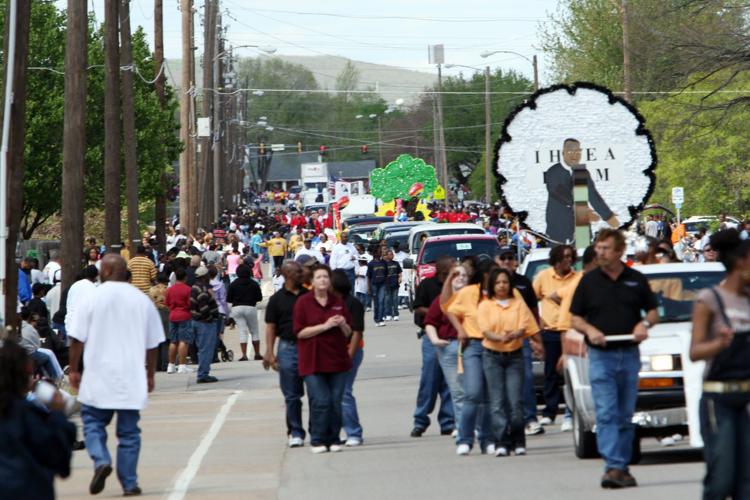 Tulsa MLK events in 2008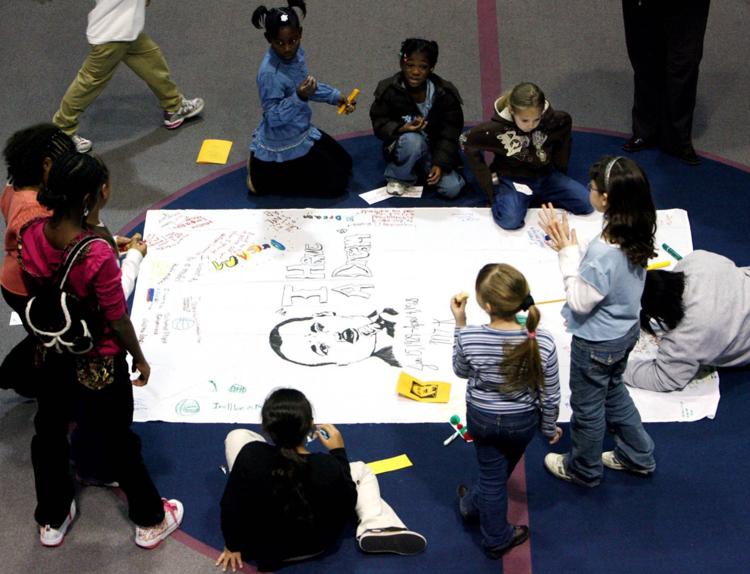 Tulsa MLK events in 2008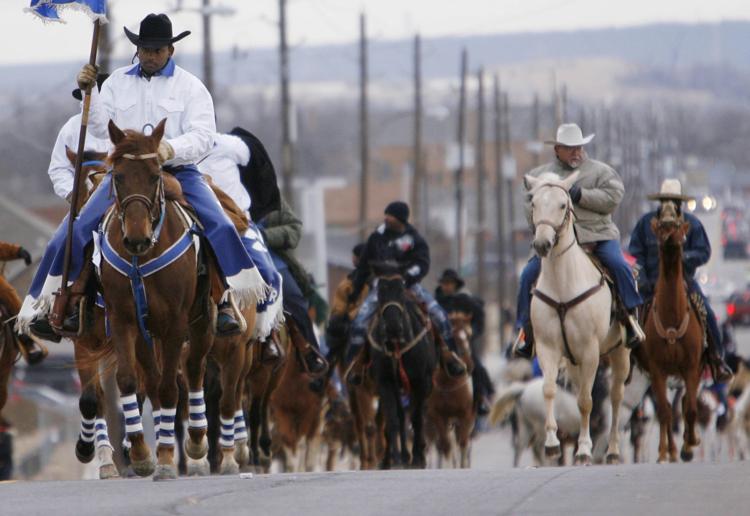 Tulsa MLK events in 2009
Tulsa MLK events in 2010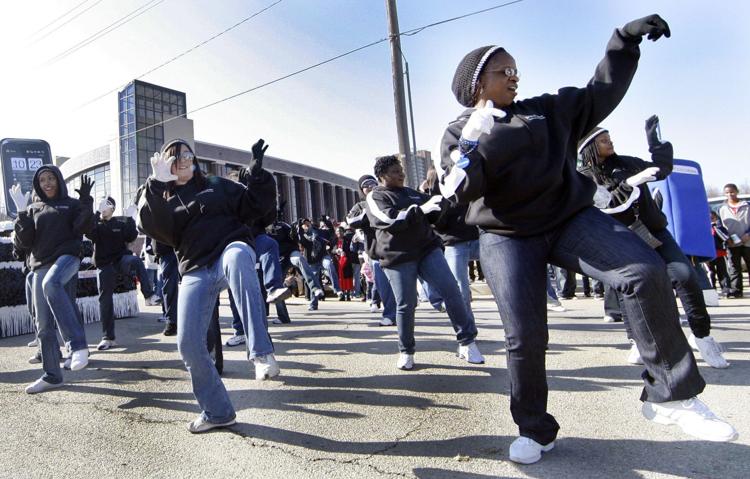 Tulsa MLK events in 2011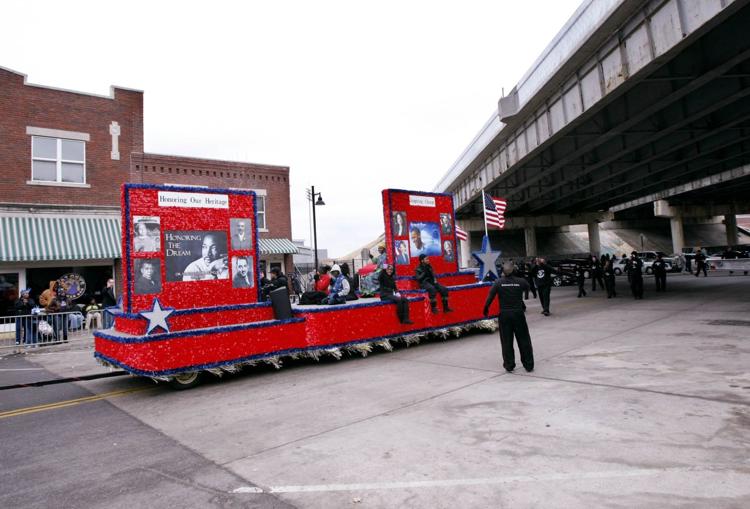 Tulsa MLK events in 2012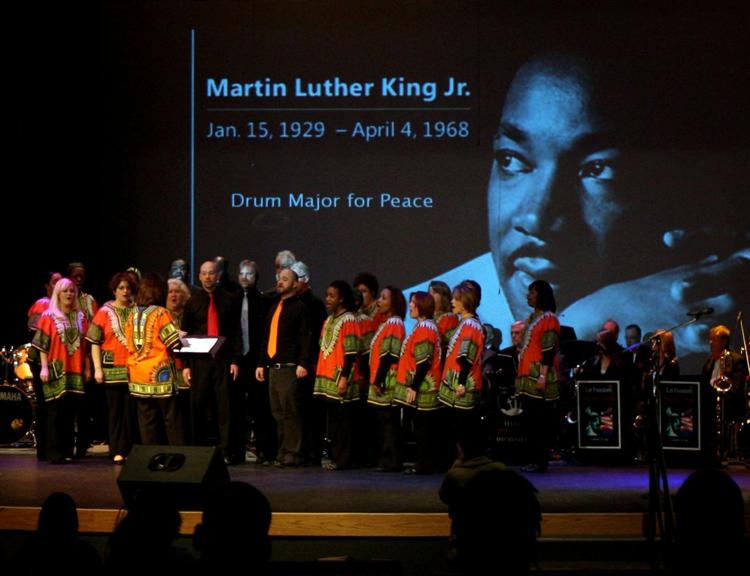 Alveda King speaks at Tulsa MLK events in 2013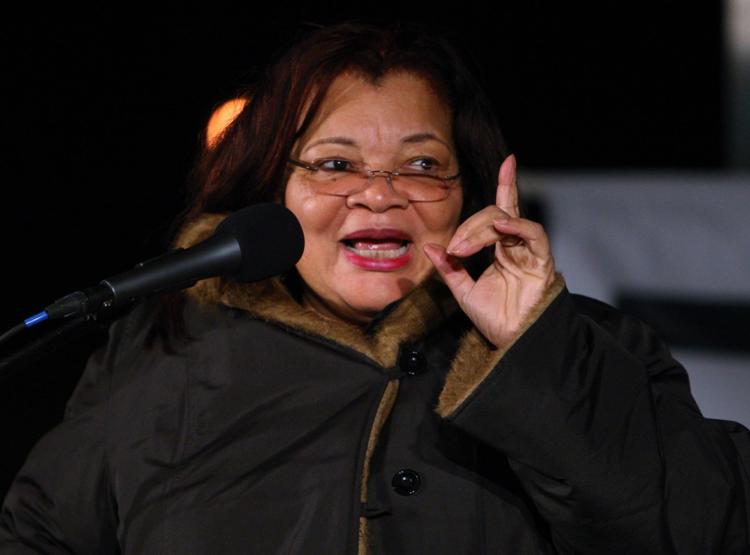 Tulsa MLK events in 2014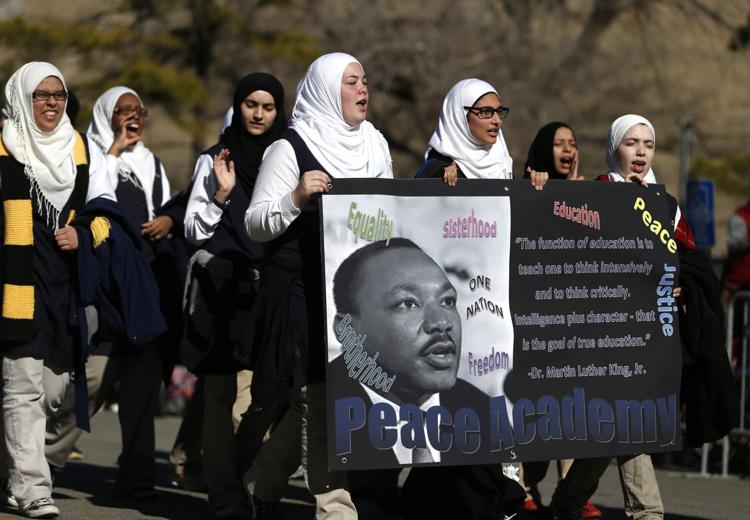 Tulsa MLK events in 2015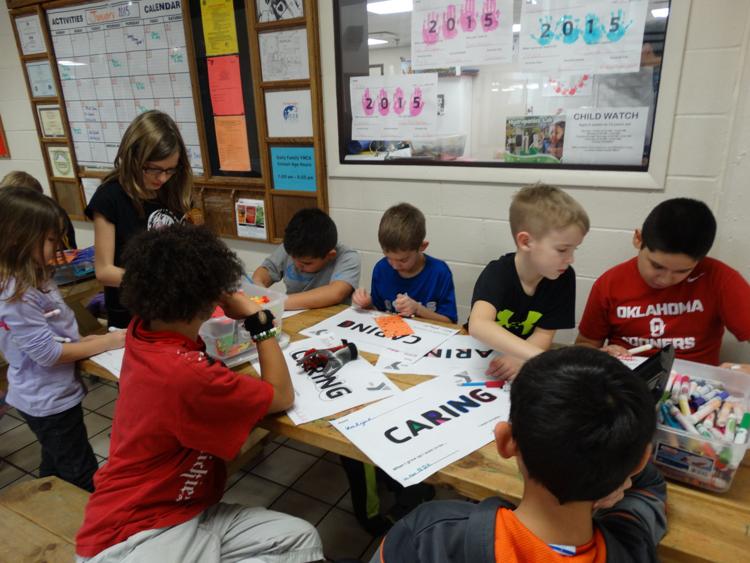 Tulsa MLK events in 2016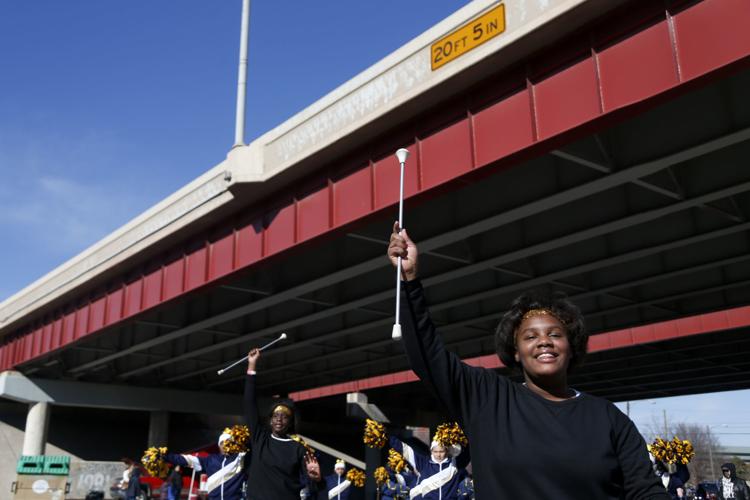 Tulsa MLK events in 2017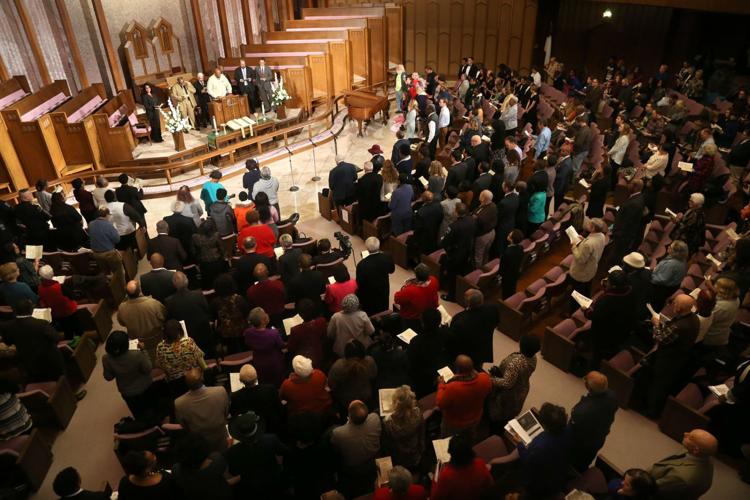 Tulsa MLK events in 2018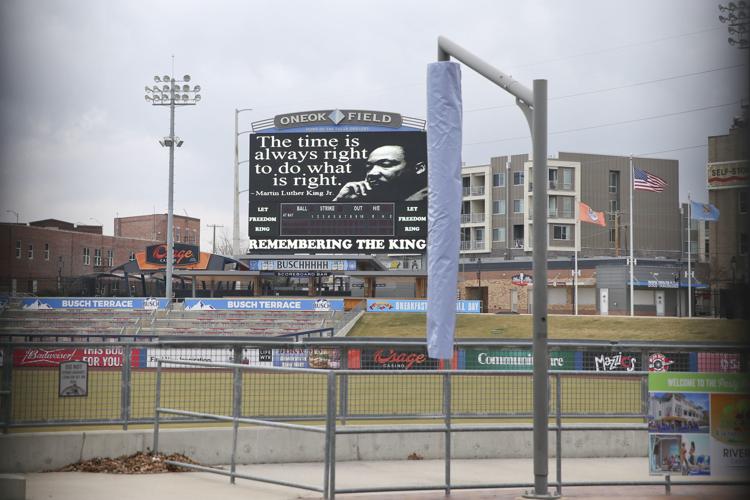 Tulsa MLK events in 2019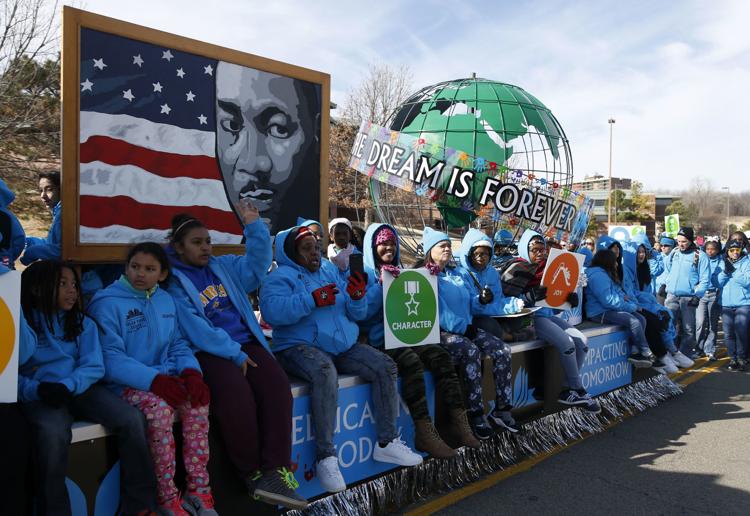 ---