Police Chief Wendell Franklin identified the officers shot early Monday during a traffic stop and asked the community for prayers.
Police investigators allege David Anthony Ware, 32, shot a sergeant and a patrol officer in their heads. Franklin said the patrol officer had been on his own only about six weeks after recently finishing training at Tulsa Police Academy in May.
The officers were attempting to pull Ware from a 2007 Chevy Cobalt. Ware was allegedly arguing that the officers were "violating his rights" about the time they informed him the vehicle would be towed due to the expired temporary tags.
Franklin identified the senior officer as Sgt. Craig Johnson, a supervisor in the Mingo Valley Division. The rookie officer was identified as Aurash Zarkeshan.
Ware allegedly pulled a handgun from under his seat as the two officers attempted to remove him from the vehicle. He allegedly shot each officer three times, striking each in the head at least once.
"After (the sergeant) is down from being shot, Ware stands over him and fires three more times," an investigator states in the probable cause affidavit.
Ware allegedly fled, but several hours later officers located Ware at a residence near 34th Street and South Garnett Road. Ware surrendered when police surrounded the residence.
Tulsa County prosecutors charged Ware early Monday morning, before his arrest, with two counts of shooting with intent to kill and possession of a firearm after a former conviction of a felony.
"We've already filed criminal charges. I hope we don't have to upgrade them," District Attorney Steve Kunzweiler said.
Gallery: Memorial for Tulsa police officers
OFFICER MEMORIAL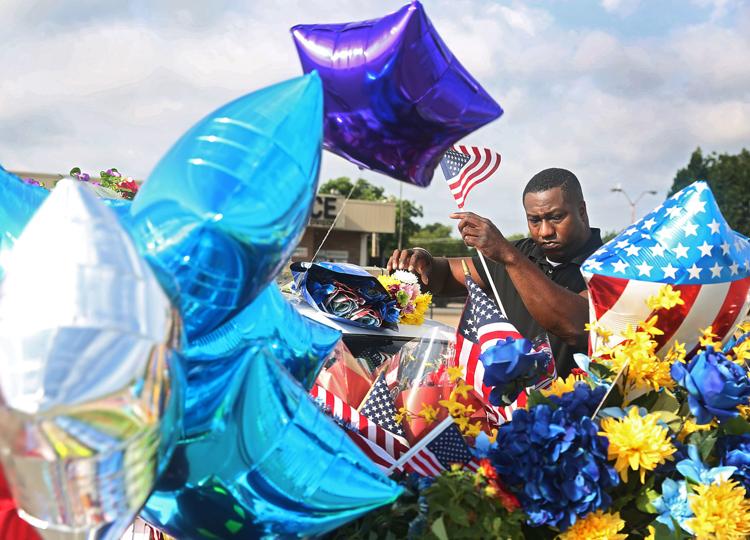 OFFICER MEMORIAL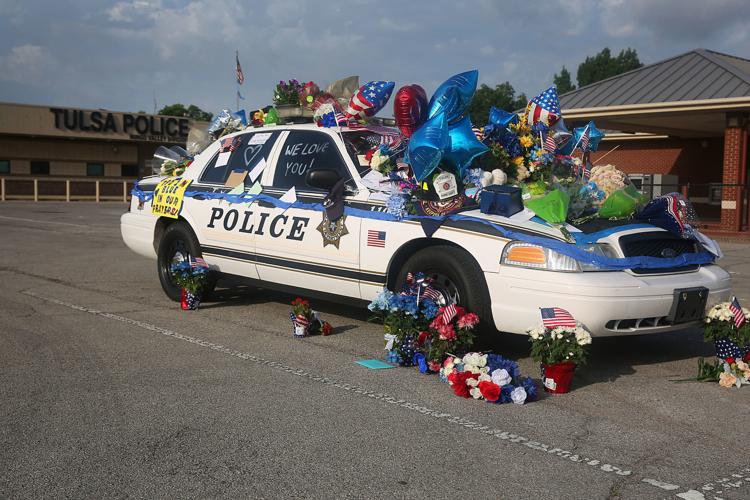 OFFICER MEMORIAL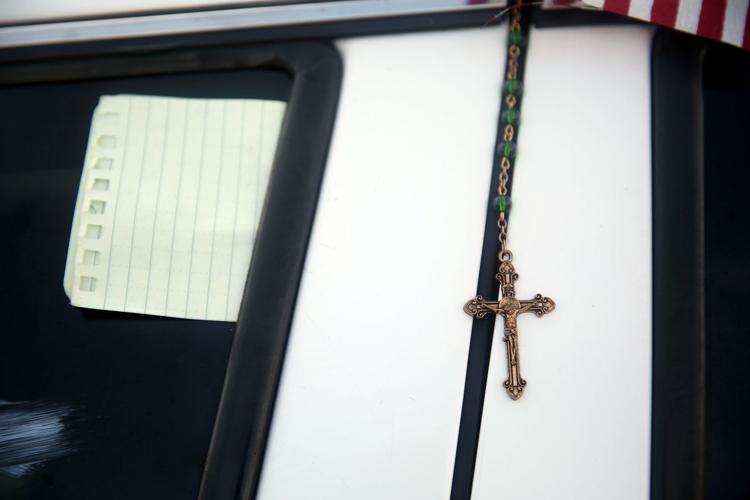 OFFICER MEMORIAL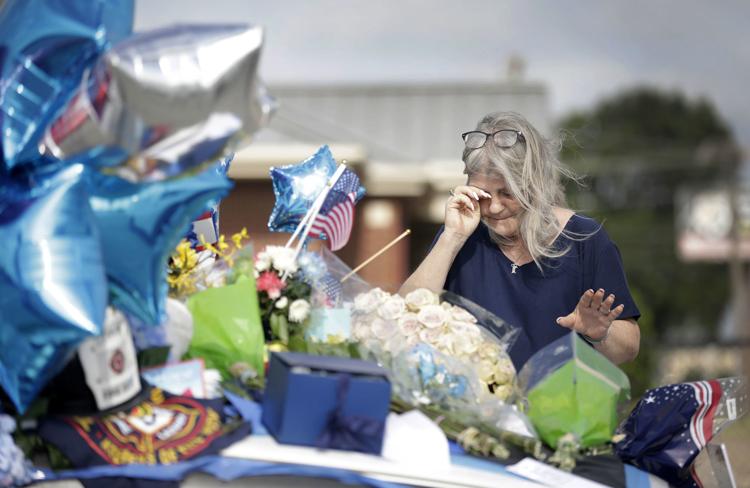 OFFICER MEMORIAL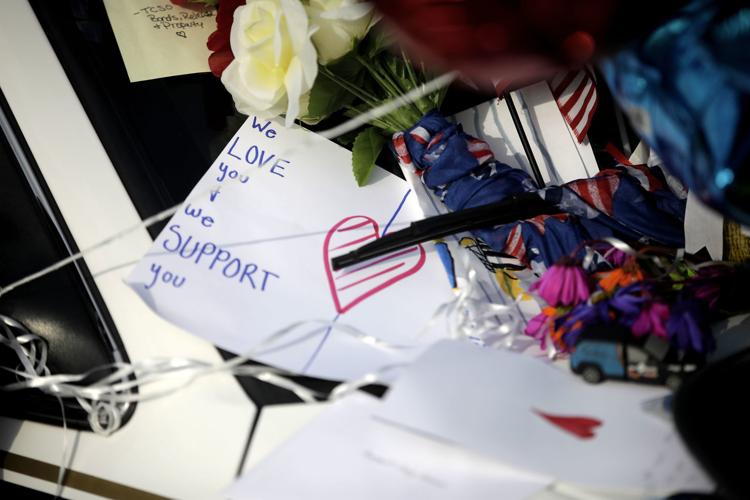 OFFICER MEMORIAL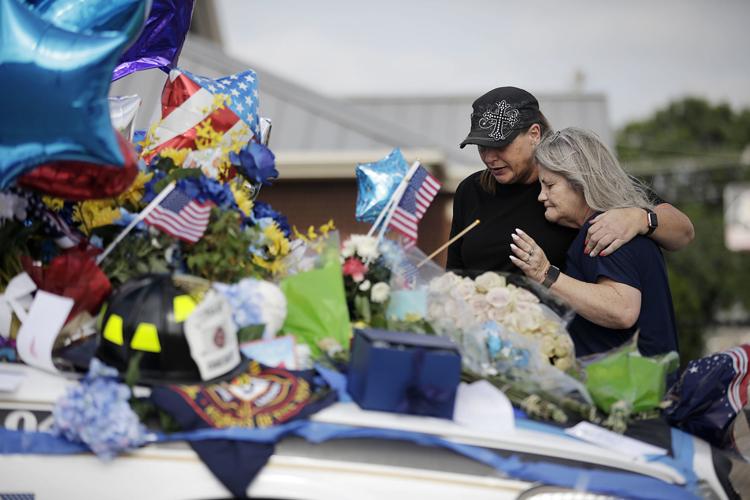 OFFICER MEMORIAL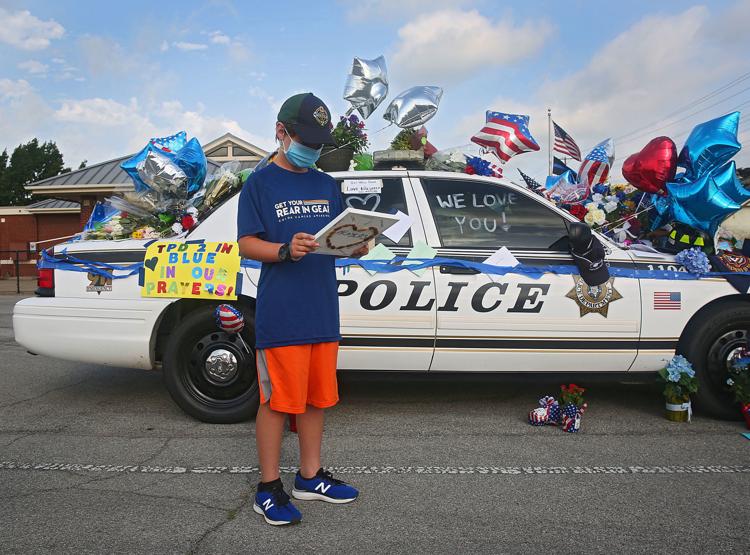 OFFICER MEMORIAL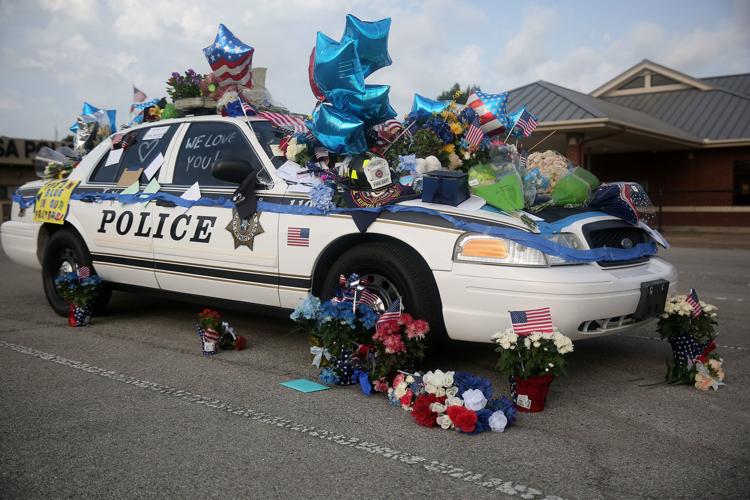 OFFICER MEMORIAL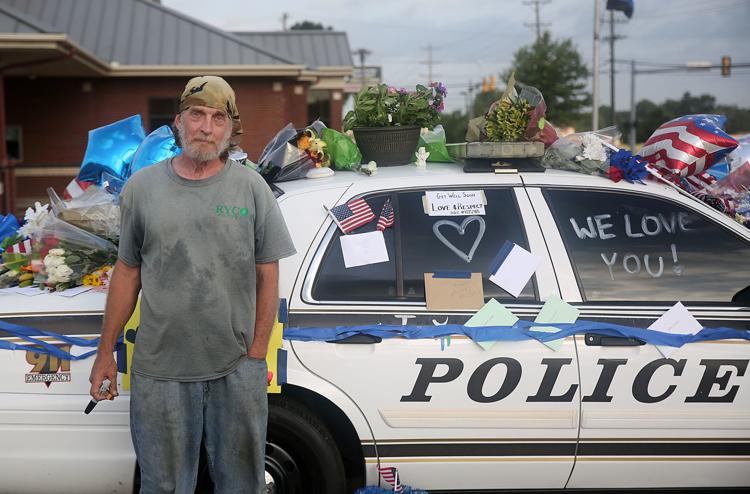 OFFICER MEMORIAL
OFFICER MEMORIAL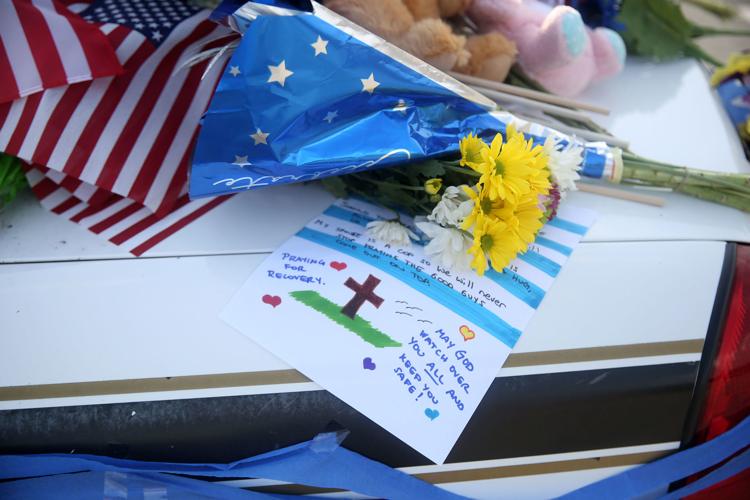 OFFICER MEMORIAL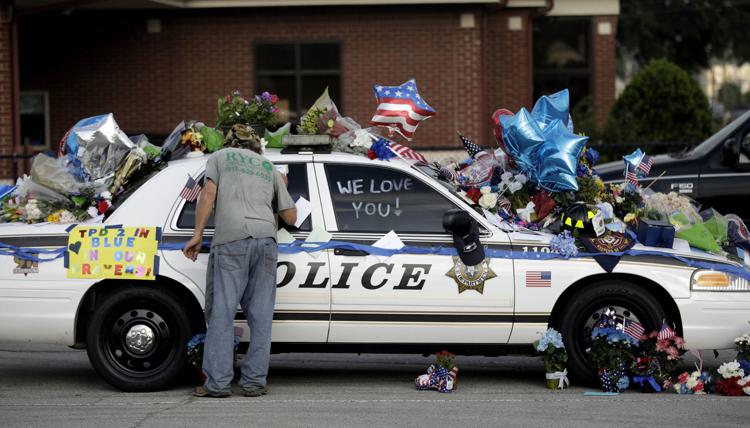 Impromptu Memorials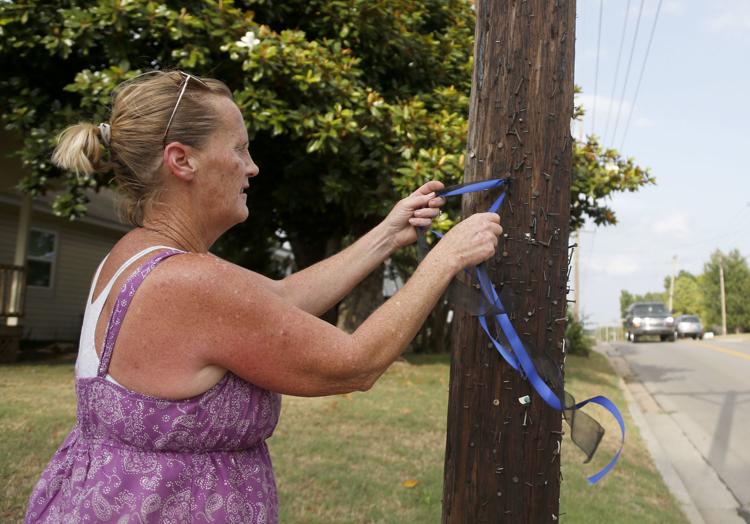 Impromptu Memorials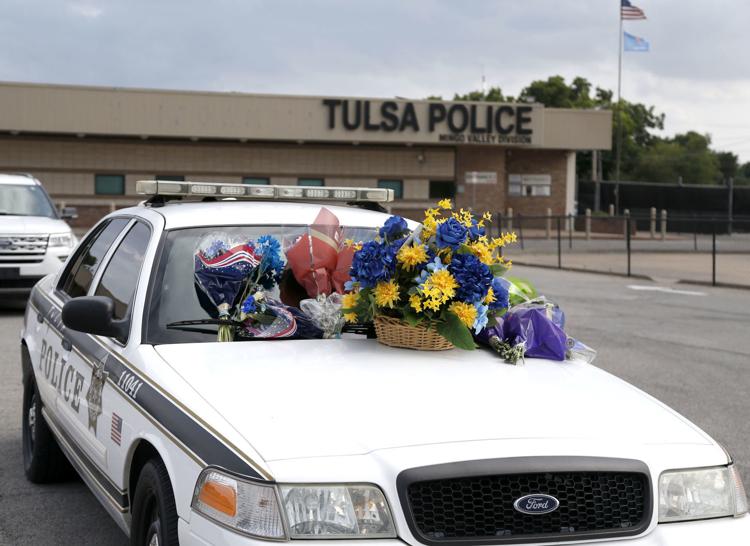 COVID-19 complete coverage
HIDE VERTICAL GALLERY ASSET TITLES