After nearly two years at war, the familiar ground of the family farmstead sure felt good under Tuel Cole's feet.
But if he expected an emotional reunion to unfold, the idea was quickly dispelled.
"I'd just got out of the car," Cole recalled, "and Arzie, my brother, comes out the back door of the house. He says, 'Hey boy, how you doing? Good to see you home.'"
"Then he said, 'Hey, as soon as you get in and get a little rest, I got 40 acres of soybeans that need plowing.'"
Cole, now 89, laughs at the memory. He didn't hold it against his brother, who'd been like a father to him since their dad died years earlier.
"He basically raised me," he said.
And as Cole would learn later, that kind of ho-hum response was fairly typical for returning Korea veterans.
Unlike those of World War II, who'd been hailed as conquering heroes, "everybody acted like we'd been on vacation," said Cole of the Korean War, which began 70 years ago Thursday.
Over the decades that followed, as Korea went on to fade largely from the public memory, its survivors would come to think of it as the "Forgotten War."
But Cole hasn't forgotten. And besides the war in general, there's one aspect he especially wishes more people knew about:
The contributions of his Haskell-based National Guard unit, which sent more than 100 young men to the war.
Cole, who now lives in Catoosa, reached out to us a few months back when his unit was planning what was intended to be their last hurrah.
Having met every year since the war ended in 1953, the dwindling group had decided to hold one more reunion in May.
After months of planning, "we finally decided to cancel," Cole said, with a sad shake of his head.
But the story of that unit, even if it never reunites again, is still worth remembering, he added.
Farm boys go to war
The Korean War, as it would come to be known, officially started on June 25, 1950, with communist North Korea's invasion of South Korea.
A U.S.-led United Nations force responded to support the South Koreans, only to have neighboring China begin secretly sending in forces to back the North.
With the conflict's start, the local National Guard in Haskell, which had been used in WWII, would again mobilize to go overseas.
Making up the 45th Infantry Division's 160th Field Artillery, many of them were farm boys like Cole, who at 19 had just finished his first year at Oklahoma A&M.
They hailed not just from Haskell, but Coweta, Porter and other nearby communities. Troops from other states were also added in to give the unit its full complement.
Disembarking in Korea on Christmas Eve, they got a taste of how extreme the conditions there could be.
Cole and his comrades, duffel bags in tow, rode 50 frigid miles in the back of truck. When they reached their camp, they could barely move.
"We were so cold that we fell off of those trucks," he said. "We didn't get off, we fell off."
"Nothing worked," said Cole, adding that their limbs were so numb, "you just slid yourself off, fell down on the ground. Then you wiggled around until you got enough warmth in and you were able to stagger to your feet."
Ahead of them lay many more long winter weeks, with temperatures in the mountainous terrain reaching as low as 30-below zero.
Cole's artillery unit, equipped with 150-mm howitzer guns, had one primary goal: to support the infantry troops by firing at enemy positions.
The job kept them positioned well behind the battle lines.
Cole was on a crew of one gun. He'd set his gun's elevation then, when his sergeant yelled, he'd fire the gun by pulling its lanyard.
The howitzer "would jump a couple of inches off the ground. You heard the noise, you saw the smoke come out of the barrel. You emptied the chamber. And you were ready to go again," he said.
They'd stay in one place for a few weeks before moving on, he said, depending on where the fighting was.
Cole remembers losing only one guy, a soldier who stepped on a trip wire and triggered a mine.
But everyone suffered after-effects.
That included lingering nerve damage from the extreme cold, as well as hearing loss. Their eardrums took a pounding from the howitzers, and the effects only got worse as they aged.
Cole said he and his good buddy Joe Fodor, a fellow 160th veteran who now lives in Colorado, finally gave up on phone calls.
"Joe loves to try to talk to me and I love to try to talk to him. But neither one of us can hear, and we'd be 30 minutes getting three ideas across," Cole said, laughing.
Instead, they write each other letters, he said.
Overdue appreciation
The war ended in 1953 after three years.
The fact that it was short compared to other conflicts is one reason people tend to forget Korea, Cole believes.
But don't be fooled by the duration, he said. The war still claimed over 36,000 American lives.
Afterward, Cole went on to a career in education. He taught high school physics in Hulbert and Wagoner.
He and his wife, Jemolee, also a retired teacher, celebrated their 64th anniversary last week.
The military reunions began after the war.
They were held every year in Haskell until last year, when the spring's record flooding cut the town off. Instead, a handful of the veterans met at a restaurant in Broken Arrow.
Today, of the 107 who served in Korea, around 25 are still living, Cole said.
He is disappointed the "grand finale" reunion didn't happen.
He said it's unlikely that they will try again.
"Everybody is so old," Cole said. "They have a hard time getting up and getting around. It gets to the point it's just not worth it."
What is worth the effort, he said, is keeping alive the memory.
While his own focus is the Haskell boys, he hopes people will remember all the young Americans who served bravely in Korea, enduring hard fighting and miserable conditions, only to have their sacrifices go largely unacknowledged.
"We should appreciate them," Cole said. "And also the parents who let their sons go defend their country."
"That is the message I want to get across more than anything else."
---
Gallery: Air Force One flies into Tulsa
Trump Air Force One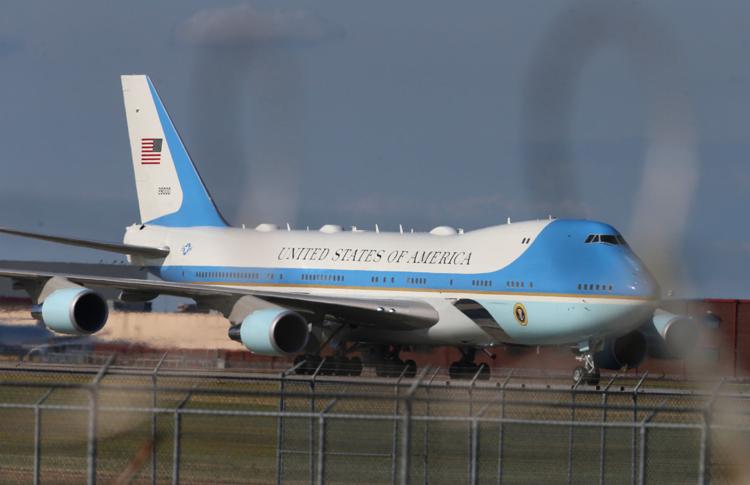 Trump Air Force One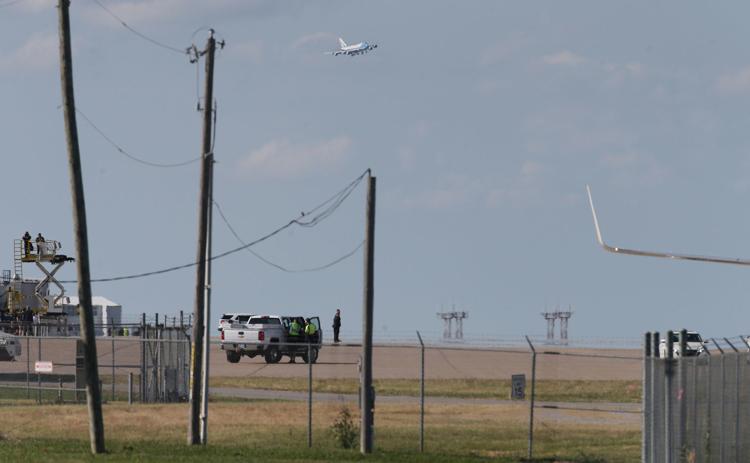 Trump Air Force One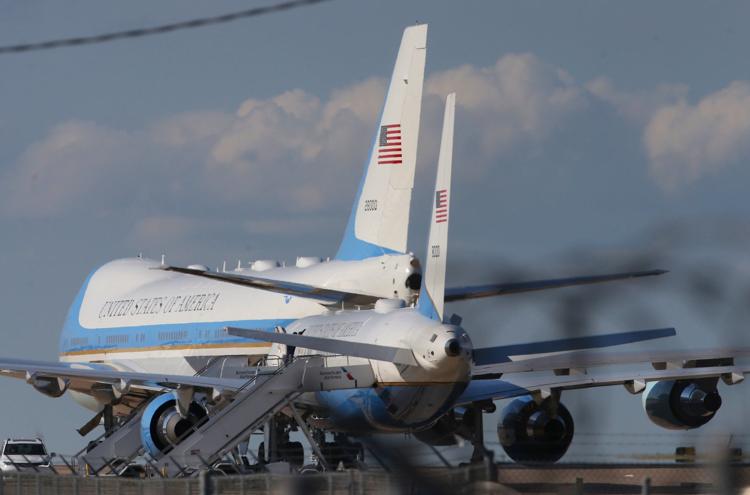 Trump Air Force One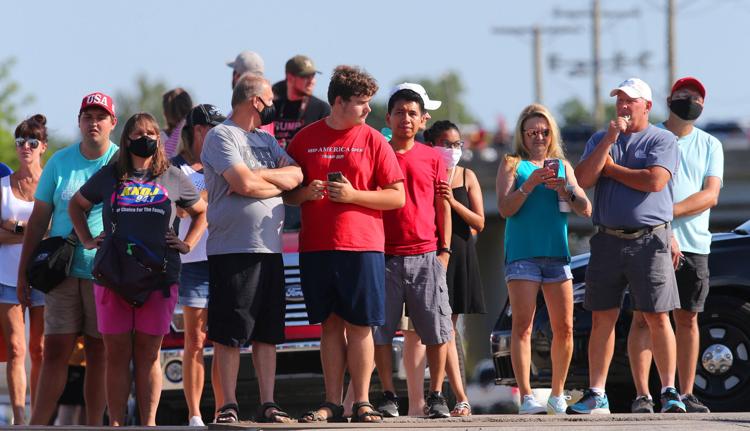 Trump Air Force One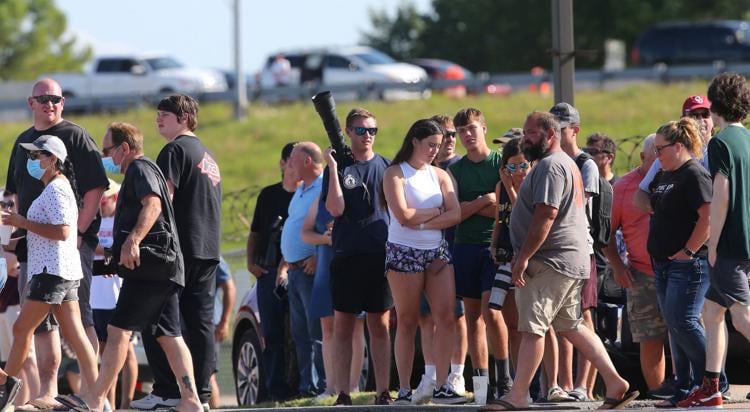 Trump Air Force One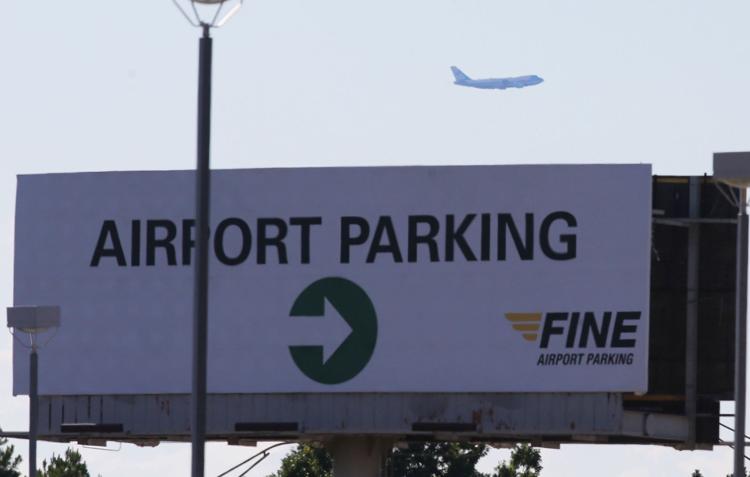 Trump Air Force One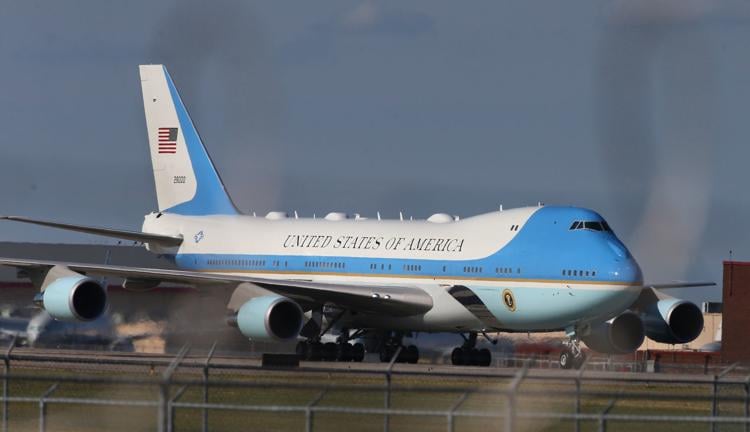 Trump Air Force One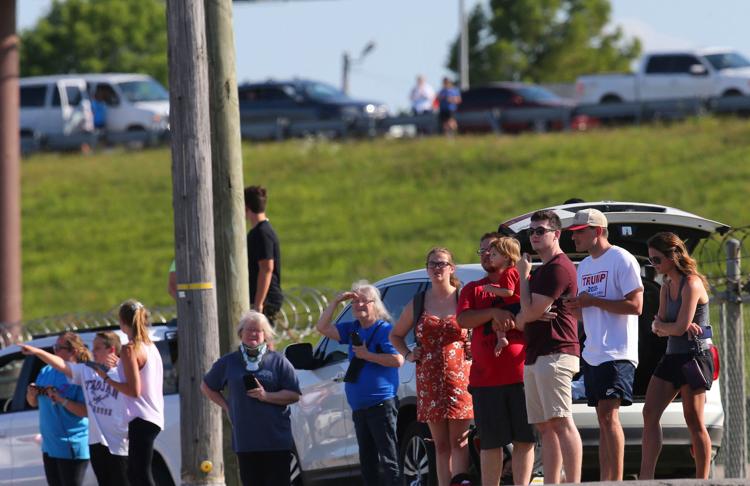 Trump Air Force One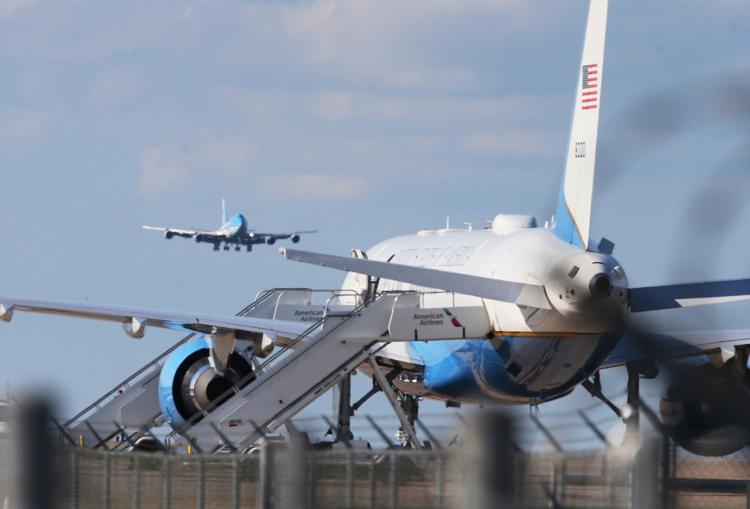 Trump Air Force One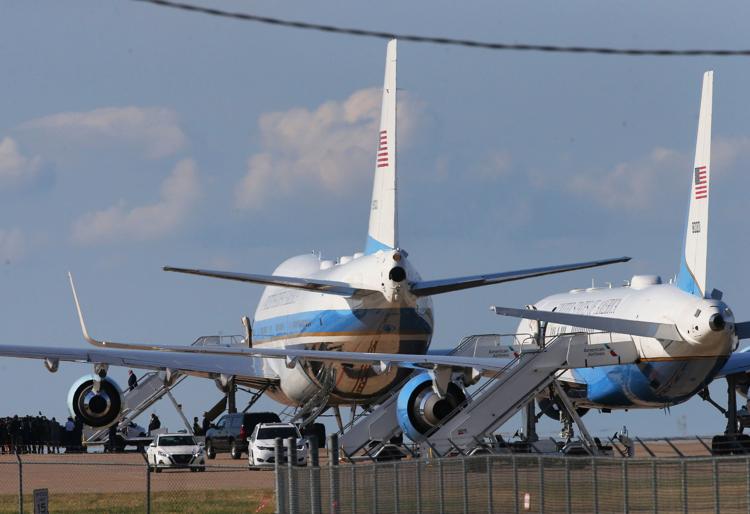 Trump Air Force One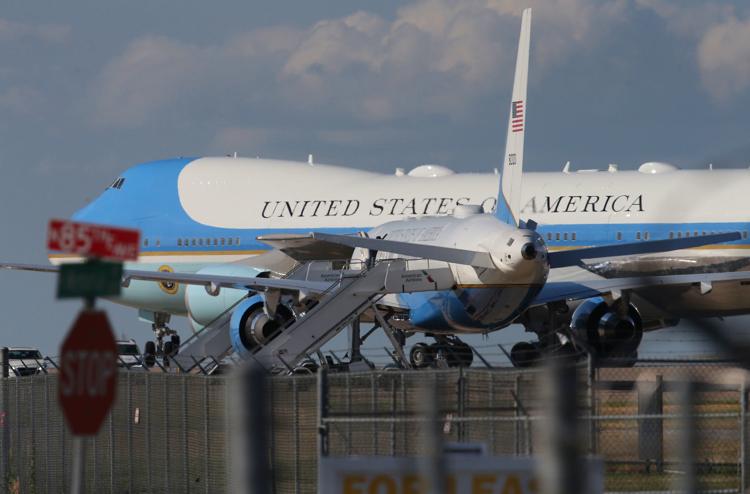 Trump Air Force One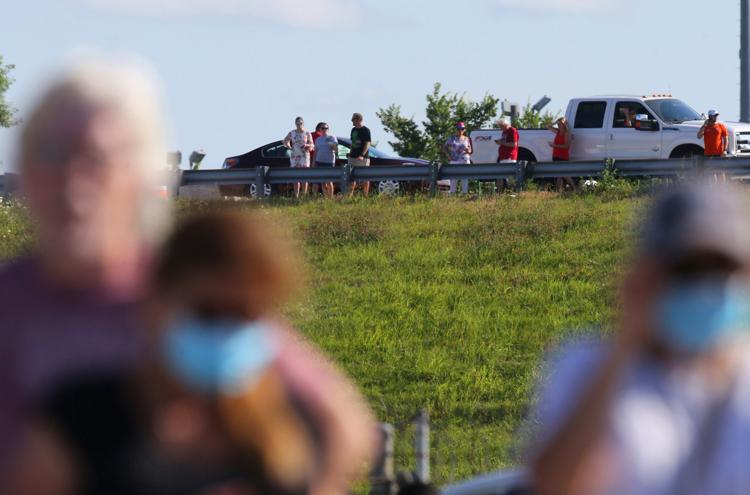 Trump Air Force One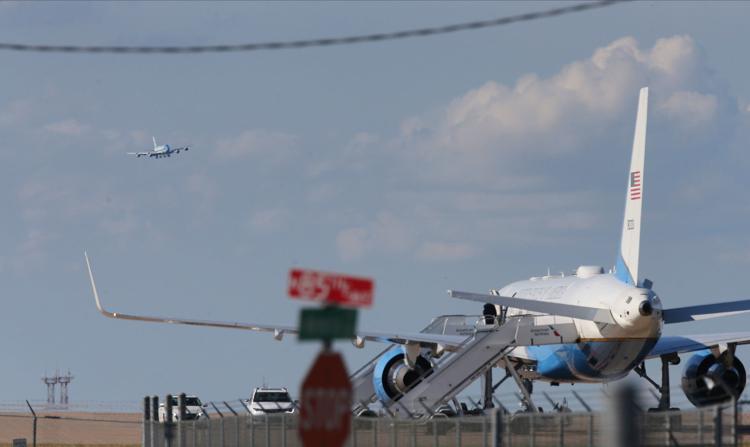 Trump Air Force One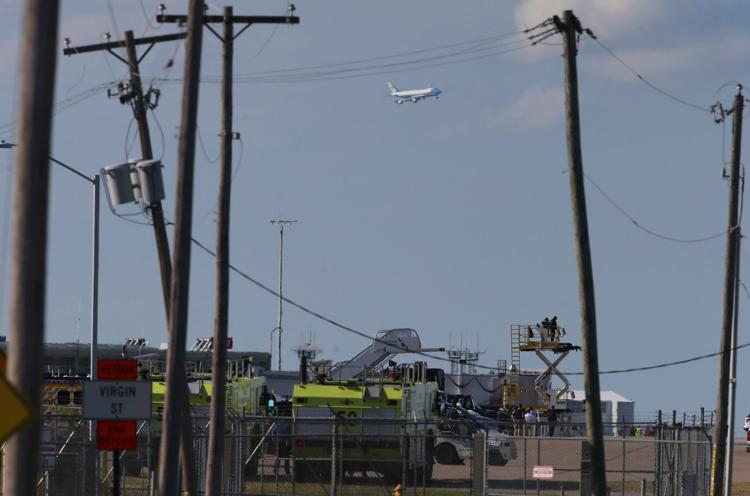 Trump Air Force One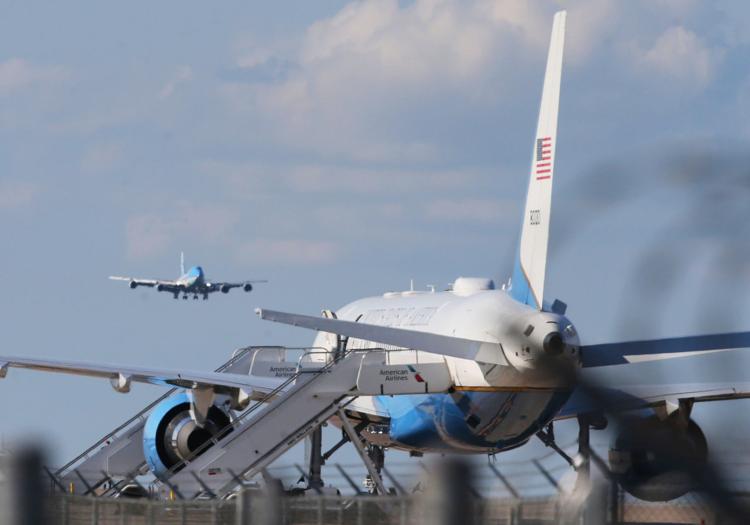 Trump Air Force One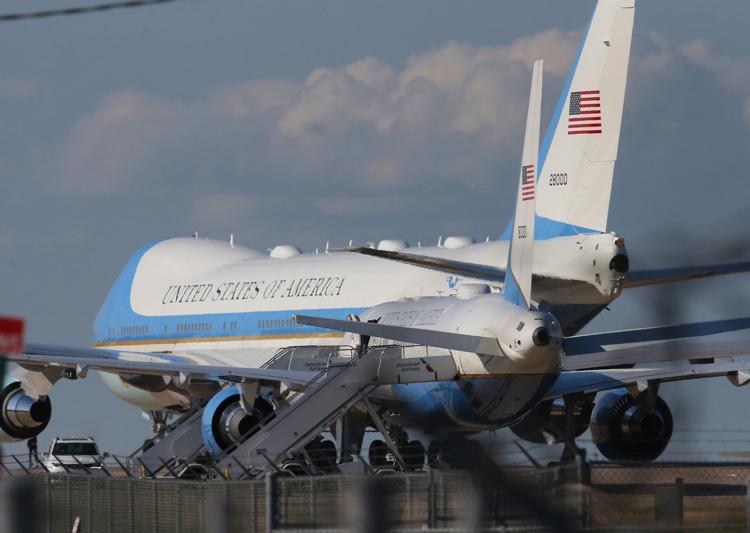 Trump Air Force One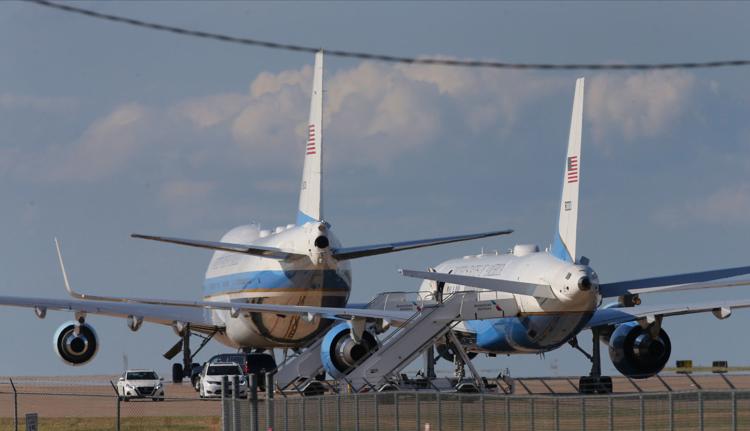 Rally Against Hate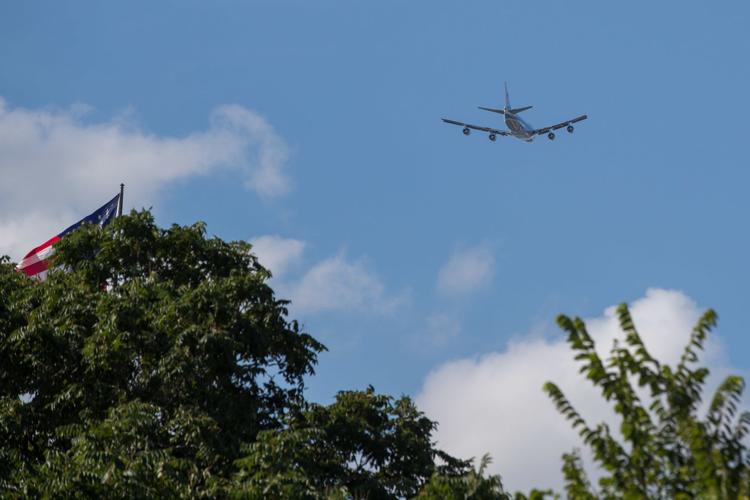 Rally Against Hate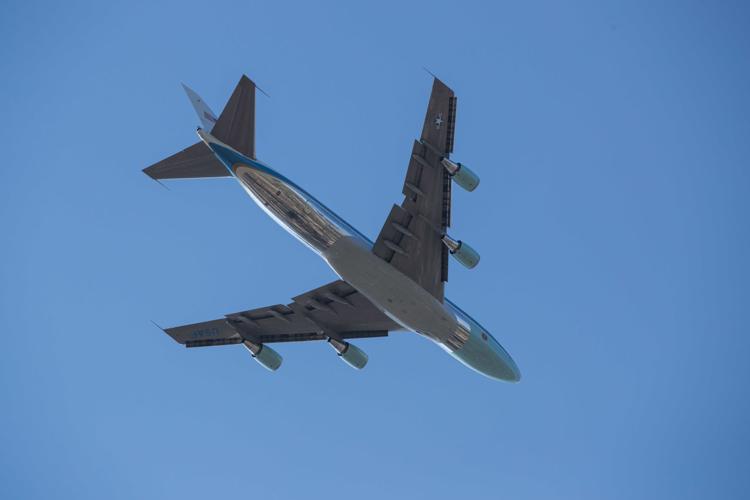 Complete Tulsa Trump rally coverage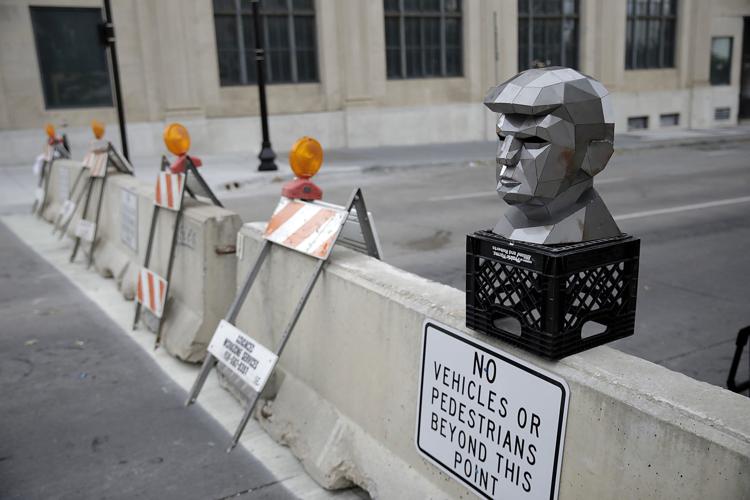 HIDE VERTICAL GALLERY ASSET TITLES