If you thought you saw topless roller skaters on Riverside Drive, don't go getting your eyes checked.
The Topless Trail Skate kicked off at 6:30 p.m. Sunday from 41st Street and Riverside Drive, with at least 40-50 topless men and women carving up the trails until sunset.
Jaq Landers, one of the event's co-creators on Facebook, said what started as just an idea for her and a few friends grew into an event with more than 1,800 people interested on Facebook and 440 listed as going. It was reportedly in support of the national "Free the Nipple" movement.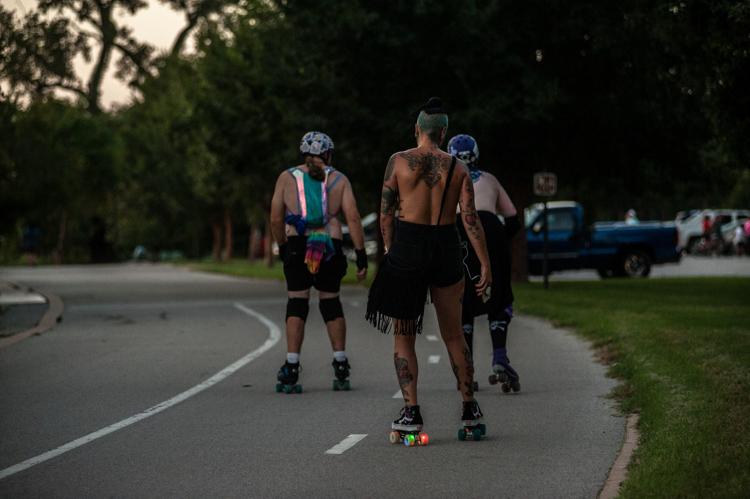 "I found out more about it Wednesday-ish," Landers said. "By after Thursday night practice I was ready to have a trail skate with my friends. ... I made the event, posted it in the skate page and from there it just took off."
The event gained traction in the private Skate the 918 group on Facebook, Landers said. At multiple River Parks parking lots, spectators and supporters from bikers to dog walkers stopped to cheer on the skaters, not to mention a few honking horns from cars along Riverside.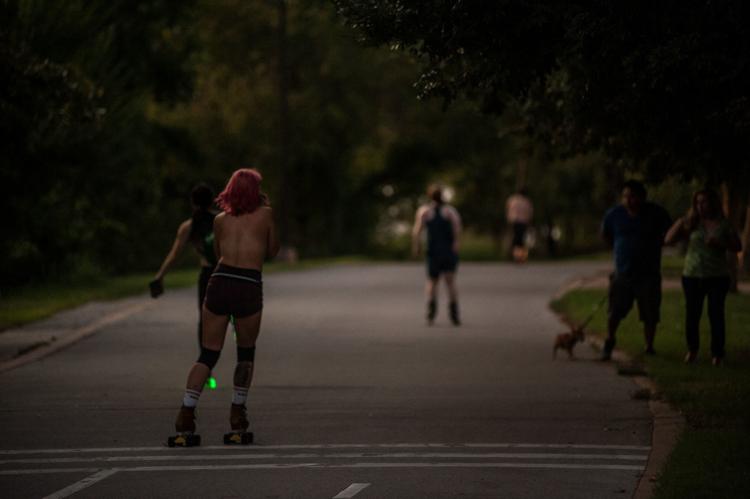 Michelle Brooks, a city spokeswoman, declined to comment on the event until after she was able to speak with the city's legal department about the matter on Monday. River Parks security was on site at 41st Street but made no attempt to intervene.
Landers said Tulsa police were there at the start of the ride, but to her knowledge no one was arrested or cited. A call to a police supervisor was not returned as of 8:30 p.m. Sunday.
With most of the riders headed home at sunset, Landers said she's excited to see the event grow into something more permanent.
"I'm hoping it'll be an annual event," Landers said. "We'll see how the law goes. Hopefully it will stay this way."