Correction: This story incorrectly described Grove's vending machine as being the only one in northeast Oklahoma. It has been corrected.
---
GROVE — Forget the candy and chips. Grove students are feeding upon books at the school's newest vending machine.
The Bookworm Vending Machine was unveiled recently to the Grove campus' 600 students in the fourth, fifth and sixth grades.
"It's all the students were talking about," said Miranda Ward, Grove Upper School librarian of the Bookworm Vending Machine. "There have been 12 students already using the vending machine."
There are three other book vending machines in Oklahoma, including Moore, Edmond and Owasso.
The repurposed vending machine cost $5,000 and takes tokens, which are earned by the students for good behavior, going above and beyond in their academics, showing good character traits, completing reading goals and helping each other, Ward said.
Students are allowed to keep the book and take it home and read it again, she said.
"This is a great way to make reading fun by supporting kids' book choice, fostering a love of reading and providing book access to all students," Ward said.
The chapter books include the "I Survived" series, and other similar books and typically cost between $1 and $7, she said.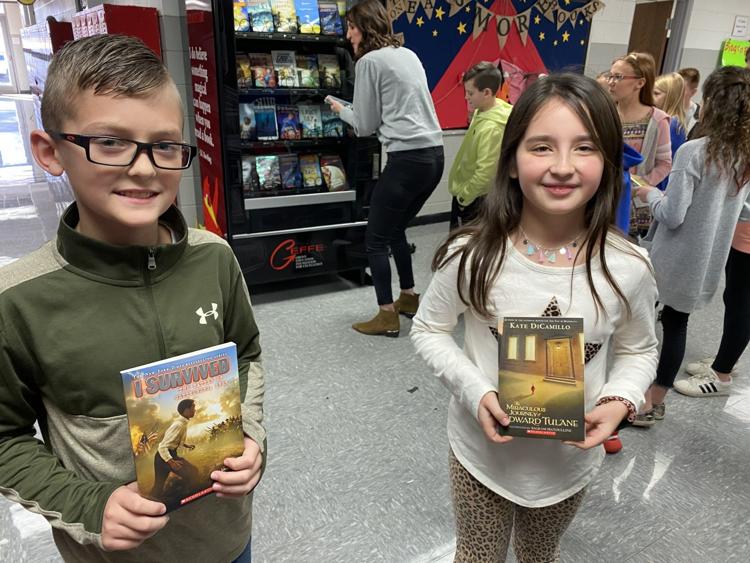 "I am so encouraged," Ward said. "It is our goal at Grove Upper Elementary Library that every child at our school has access to books."
The Bookworm Vending Machine is a wonderful way to promote literacy, encourage lifelong reading and play an important factor in a child's reading identity development, she said.
"For many students, the books from the vending machine could be the only ones they own, and in some cases, the only books their family owns as well," Ward said.
Ward said she learned of the program by attending an online seminar and one of the speakers promoted the idea and submitted the grant proposal to the Grove Education Foundation for Excellence.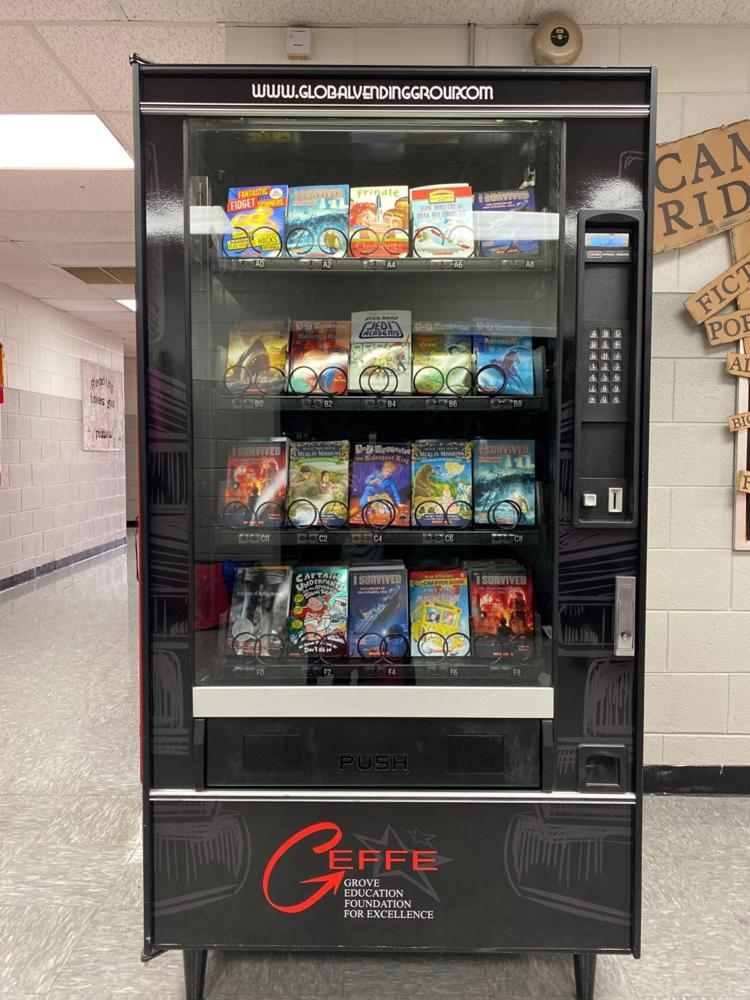 "The purpose of GEFFE is to promote academic excellence and reading is an important element of the education process, as is good behavior," said Kay Lyn Beauchamp, GEFFE board member. "We are always looking for grants that feature a new and innovative way to improve education and this was such a unique idea."
The GEFFE Board believed a book vending machine could have a positive impact on the students at the Upper Elementary campus, she said.
---