Oklahoma is among 10 states without any of the four building blocks necessary to provide quality postsecondary education opportunities for incarcerated people to reduce recidivism and improve outcomes, according to a national report released Tuesday.
Oklahoma didn't satisfy the report's criteria established for funding streams, program offerings, lack of restrictions, or incentives and supports to build robust postsecondary education opportunities.
The Council of State Governments Justice Center found that no state has all four foundational blocks, with only two achieving three of them. There are 26 states with one in place and 12 with two. The organization, a research group to help state governments shape public policy, used surveys of state correctional and parole-granting agencies to bolster its legislative and online research.
"One of the big findings out of the research from the last couple of years is that education has been shown to reduce the odds of re-offending by almost half," said Le'Ann Duran, the organization's economic mobility director. "So we really see providing access to education while a person is incarcerated is in the best interest of public safety, certainly good for local employers, and of course good to help someone get their footing on the path to economic stability when they come back home."
The Lumina Foundation, an Indianapolis-based private foundation dedicated to opening up learning opportunities after high school for everyone, funded the study.
The researchers highlighted two of the more prominent concerns in Oklahoma raised by the report: requiring university applicants to disclose criminal histories and failing to use existing federal money to support education programming.
Nationwide, about half of public universities mandate the disclosure of a person's criminal history at admission. In Oklahoma, 13 of the 14 state four-year colleges and universities require that type of disclosure — Northwestern State University is the lone institution that doesn't.
Duran said making people reveal criminal backgrounds discourages them from finishing their applications and might influence them to scrap pursuit of further education altogether.
"We really see this as a barrier not just for people with criminal records but also something that's limiting your talent pool for local employers and limiting the economic health of your community," Duran said.
She noted that Oklahoma uses only one of three pertinent federal funding streams. Oklahoma isn't unusual, with the report showing that all but three states use only some or none of the funding sources.
"I think that's just money being left on the table, and it's an opportunity to leverage existing federal dollars that are available to support these types of programs," Duran said.
In a prepared statement, Gov. Kevin Stitt's office noted that it can focus on reimagining state penitentiaries because the prison population has declined 7.6% since 2018, relieving pressure on resources.
Baylee Lakey, Stitt's communications director, said the governor's administration is intent on breaking down silos to enable stronger coordination among the Corrections, Mental Health and Education departments, as well as others.
She said another focus is to leverage public-private partnerships to provide inmates with quality resources and opportunities before release, as well as to begin planning for inmates' release the day they enter prison.
"Looking at rehabilitation inside the walls of a prison will bring a cultural shift that will change the trajectory of Oklahoma's criminal justice system," Lakey wrote. "We can, and will, do a better job as a State on giving inmates opportunities to end a cycle of incarceration."
Despite not satisfying any of the building blocks in the report, Oklahoma did receive kudos in some respects.
Duran said the state has a "strong range" of career and technical education programming alongside associate's degree and bachelor's degree options through the federal Second Chance Pell grant program.
She recommended that state leaders look at how they can secure more federal funds to expand offerings to those who aren't able to access them through the Second Chance program. She added that the education programs aren't aligned with labor market trends or employer needs, which would boost outcomes.
Leah Bacon, the report's lead author and policy analyst, applauded the state for offering earned achievements to reduce sentence length based on performance or completion of programming. But there aren't formalized or articulated agreements to ensure that classes or credits are transferable or equal to what is done on the outside, she said.
Under restrictions or barriers, the report notes that participation in postsecondary education programs in Oklahoma is contingent on behavior during incarceration and length of sentence.
Access to those programs is prioritized on a person's release date. If withdrawn from an educational opportunity for disciplinary reasons, the person won't be eligible to re-enroll until a year after withdrawal.
Meet 7 Tulsans who have been freed after decades in prison. Two are brothers
Sedrick Courtney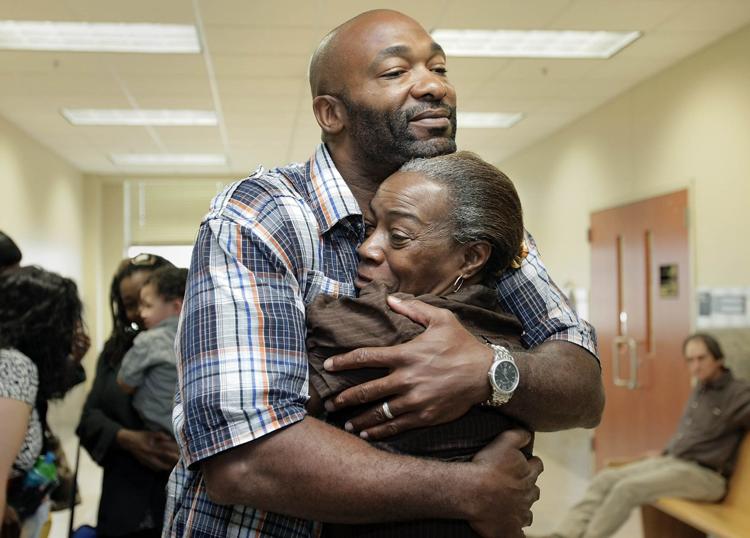 Arvin McGee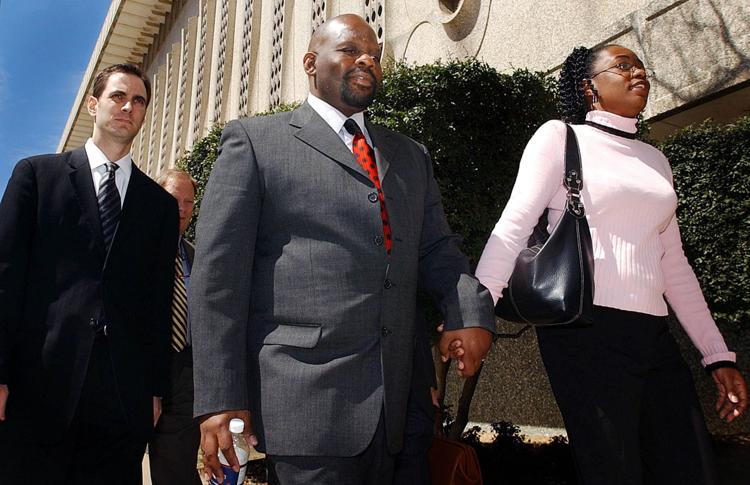 Michelle Murphy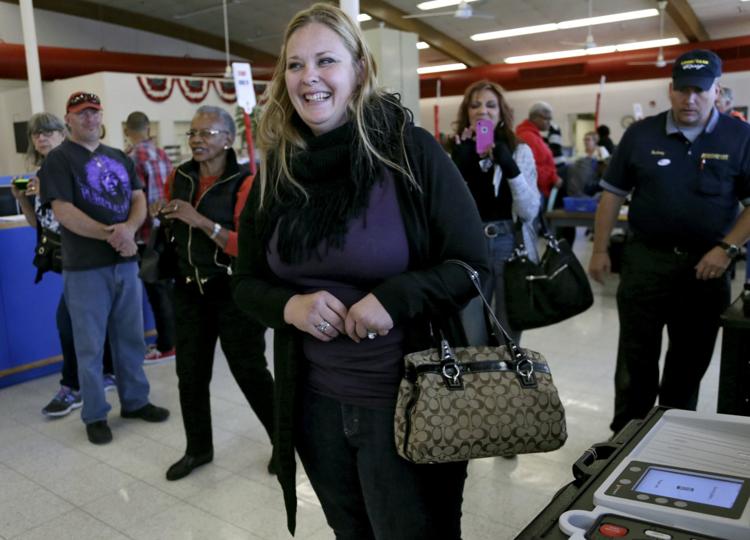 Jeffrey Williams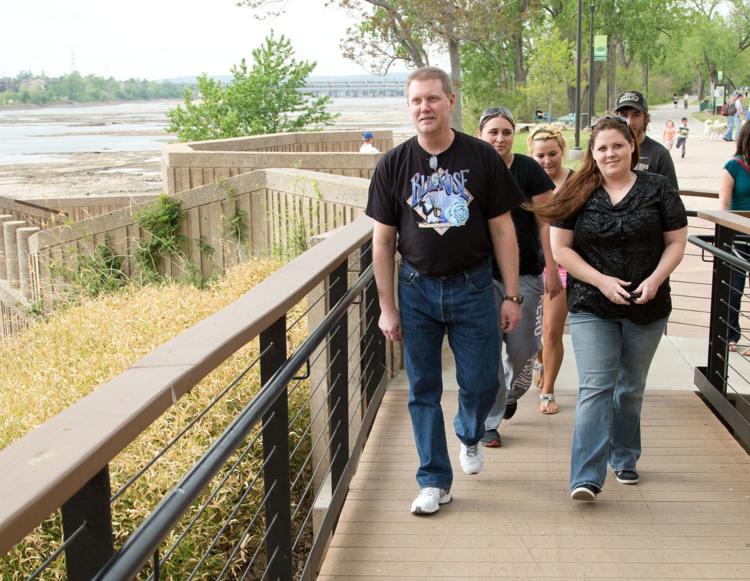 De'Marchoe Carpenter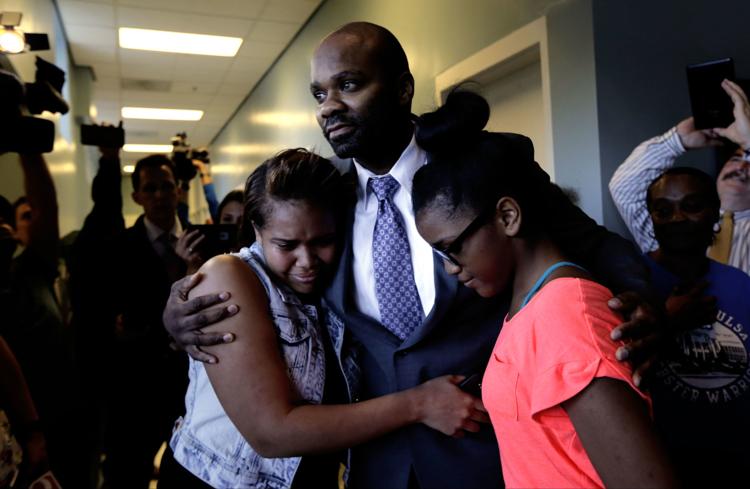 Malcolm Scott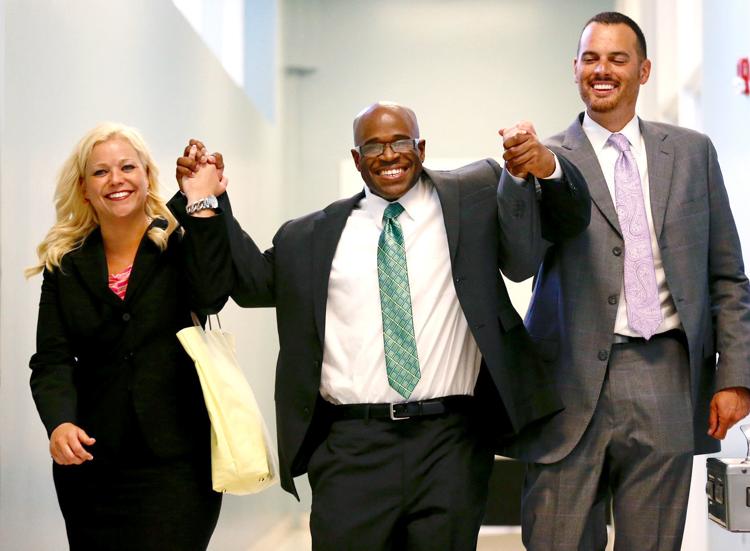 Corey Atchison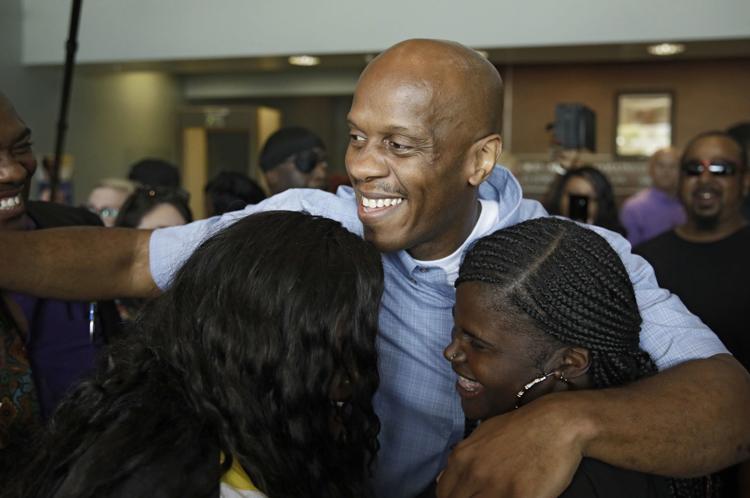 Video: A private investigator helping release the innocent
---