Bruce Plante Cartoon: Hackers creating monsters
By Bruce Plante World Editorial Cartoonist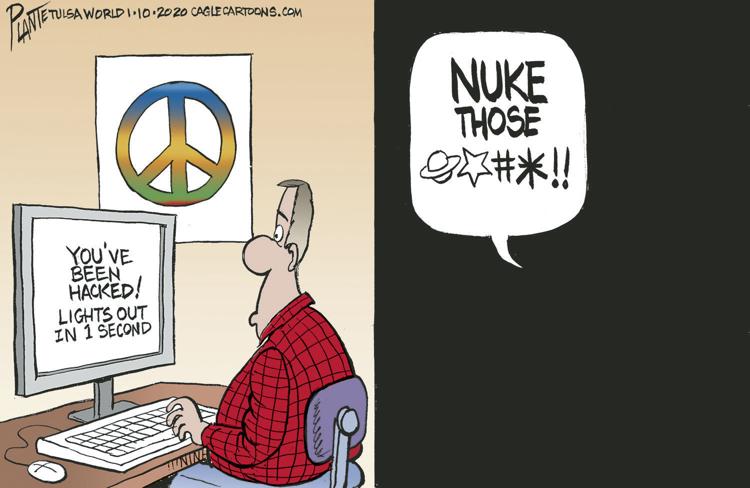 The stories of these Tulsans have to tell are varied and diverse. Their backgrounds, unique. 
EL SOL LANDSCAPING Free Estimates! Landscaping, French drains, leaf & tree removal, clean beds & lawn care. Carlos 918-402-2681
Home/Business Electrical - New & Repair Service., No Job Too Small, 36 yrs exp. CC's okay - Lic. #112759 www.knoxelectricok.com
Mailboxes, Split Walls, TuckPointing, Reface Brick, Fire Places, Mudcaps, etc. Free Est., 38yrs, Tulsa/BA and surrounding areas.
Cast your vote every hour! Each vote cast qualifies for a chance to win 2 VIP tickets to the…