Bruce Plante Cartoon: Trump the hawk wrangler
By BRUCE PLANTE World Editorial Cartoonist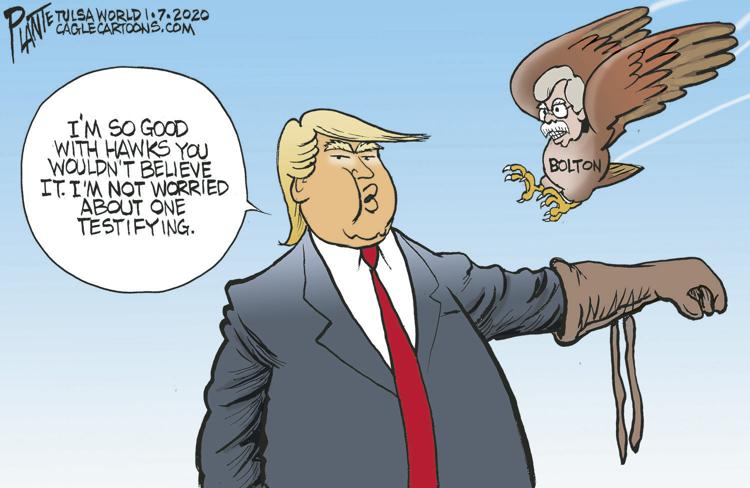 The stories of these Tulsans have to tell are varied and diverse. Their backgrounds, unique. 
Landscaping, Lawn Care, Leaf Removal, Haul Offs, Cleanups, Tree, Dirt, Sod & Bobcat Work. Retaining Walls Snow Removal. 918-760-4807
Roofing to Remodels! 25 Years Experience. Residential & Commercial. Small jobs welcome. 10% Senior Discount. 918-932-0028.
A-1 Painting & Drywall Water damage. No Job too small. Free estimates. THE ONE TO CALL 918-706-5494
Cast your vote every hour! Each vote cast qualifies for a chance to win 2 VIP tickets to the…