Bruce Plante cartoon: Bevo: it's what's for supper
By Bruce Plante World Editorial Cartoonist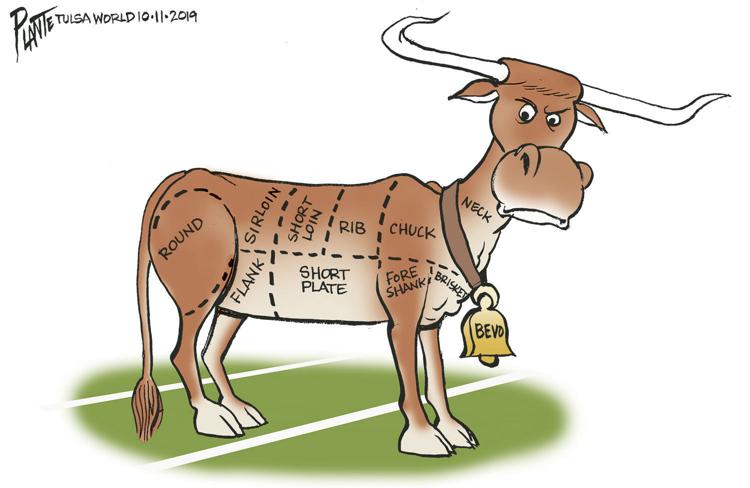 From luxurious Grand Lake resorts and boats to the best places to fish.
PAINTING & CARPENTRY Small or Large Jobs, 1 Day Service. Sr. Citizen Discount. Following Covid-19 Guidelines 918-520-3840, 918-899-3545
BOB'S ELECTRIC Residential & Commercial wiring, indoor/outdoor LED lights, remodeling, breaker box upgrades. Free est. 918-521-1729
Landscaping, Lawn Care, Leaf Removal, Haul Offs, Cleanups, Tree, Dirt, Sod & Bobcat Work. Retaining Walls Snow Removal. 918-760-4807.