Bruce Plante Cartoon: Mad Magazine
By BRUCE PLANTE World Editorial Cartoonist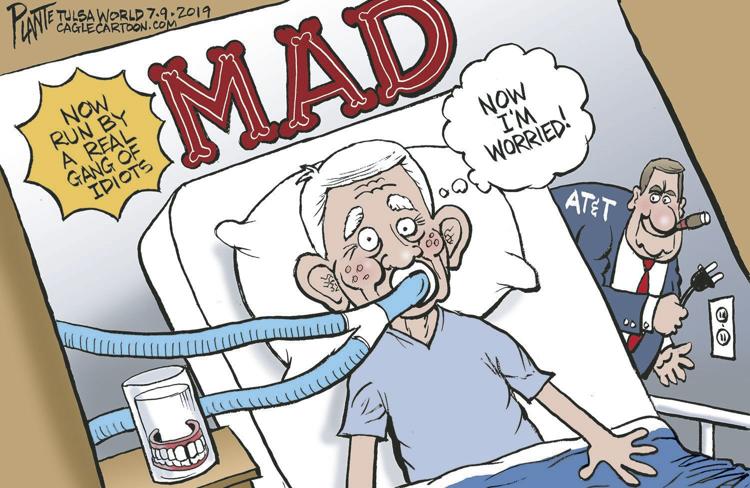 The stories of these Tulsans have to tell are varied and diverse. Their backgrounds, unique. 
Mailboxes, Split Walls, TuckPointing, Reface Brick, Fire Places, Mudcaps, etc. Free Est., 38yrs, Tulsa/BA and surrounding areas.
EL SOL LANDSCAPING Free Estimates! Landscaping, French drains, leaf & tree removal, clean beds & lawn care. Carlos 918-402-2681
918-859-4959 All Phases Interior & Exterior Residential & Commercial Improving Northeast Oklahoma area homes for over 40 years. Free Estimates, 100% financing available. Senior & Veteran Discount Why not give us a call, it may cost less than you think! HOLIDAY SAVINGS UP TO 40% OFF!