Bruce Plante Cartoon: Mexico will pay for the wall
By Bruce Plante Tulsa World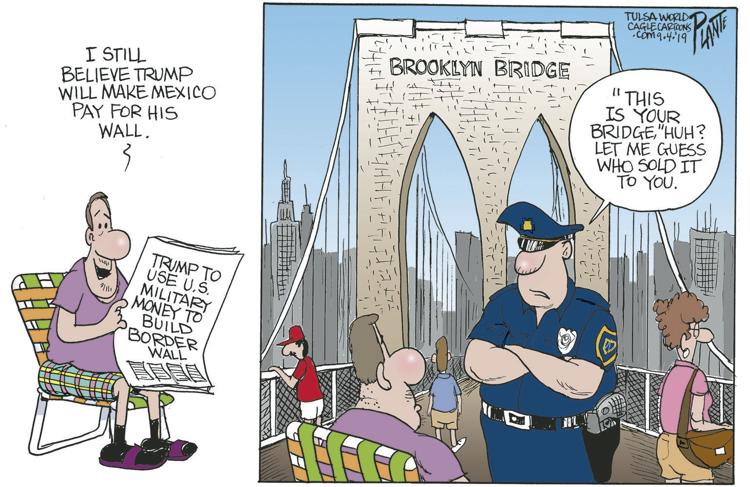 The second annual Tulsa World: What we're loving about Tulsa in 2019. 
A+ Remodel & Restoration SR. 20% OFF 35 Yrs Exp. Carpentry Painting Tile Free Friendly Estimates Robert @ 918-407-8606
CREEPY CRAWLERS TODAYS INSPECTION IS TOMORROW'S PROTECTION! Member of the BBB, Insured, 35 yrs exp. Call Bunchy at 918-998-BUGS
918-806-2157 - On Facebook, 30yrs exp. Free Est. Int/Ext., Decks, fencing, carports, patio covers, all types of concrete, wood rot, replacement & painting. Financing Avail.