Bruce Plante Cartoon: The long road to Real ID
By BRUCE PLANTE World Editorial Cartoonist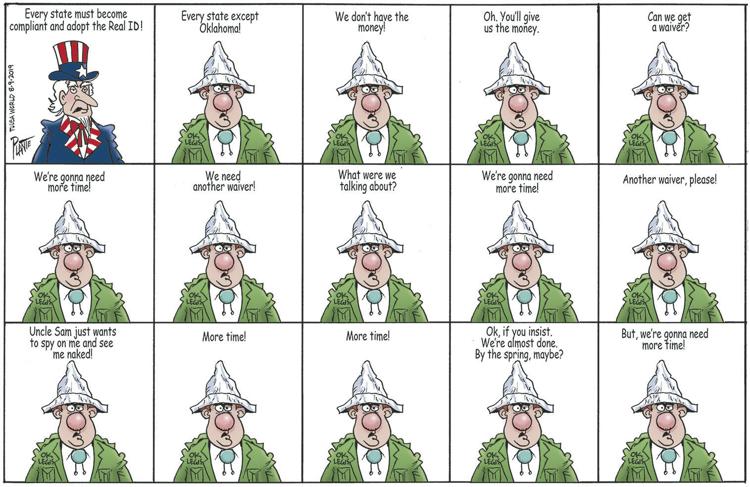 Street by Street: Telling the story of a city by the streets the go through it. 
A thru Z Landscaping & Lawn Care Sod & Dirt work, Shrub Removal, Cleanups, Free Est. Accept Credit Cards. Austin, 918-361-4546.
2008-2009 FORD E250 VANS 57K-92K mi., shelving, dual ladder racks, strobe lights. We Finance - A&D Auto Sales 4315 E. 11th St., Tulsa
Tree Trimming & Removal, free est., free stump grinding & free small Oak Tree w/ tree removal. Senior/Vet Discounts. Certified Arborist & Fully Ins.
September 10, 2019, 10 a.m. - 4 p.m., River Spirit Expo at Expo Square: It's so hard to get …
Test your knowledge in all things shark and enter for a chance to win a prize pack from the …