Oklahoma does not have the highest teacher pay in the region.
Gov. Kevin Stitt, state Superintendent Joy Hofmeister and others say we do, but to get to that conclusion you have to accept a ridiculous set of assumptions.
Having the top teacher pay in the region was a Stitt campaign promise, and getting there in one year was an aggressive, optimistic plan.
As education funding goals go, it's a good one, if not the only good one. If we could get to the highest salary level among surrounding states — and maintain it — we'd be well on the way to reversing the flow of our teaching talent to Texas.
It's important, however, to note that having the best-paid teachers in the area isn't the same thing as adequate funding of public schools. Teacher pay is probably the biggest single cost of school operations, but there's also everything else: utilities, staff pay, textbooks, etc.
And then there's this problem: Even if we're paying our teachers better than anyone around here (and, again, we're not) we still don't have enough teachers.
The latest estimate I've seen from the Oklahoma State School Boards Association is that Oklahoma would need about 5,000 additional teachers to get up to the regional staffing level. That's 5,000 more than we have now, and the current count includes more than 3,000 teachers with emergency teaching certificates, meaning they wouldn't meet state standards without special allowance from the state school board.
But, for the record, let's dig into this claim that Oklahoma has the highest pay in the region.
When I asked during a meeting with our editorial board earlier this month, Hofmeister repeated her belief that we're No. 1 in the region. When I challenged her staff for backing for the claim, they referred me to the Oklahoma Department of Education's online Fast Facts page.
The page shows Oklahoma's average teacher compensation at $53,600 a year, $266 higher than the level in Texas. Colorado, Arkansas, Kansas, Missouri and New Mexico fall in behind. We're No. 1.
Except, when you read the fine print at the bottom of the graphic, you see that the figures are based on the National Education Association's annual average annual salary rankings for 2017-18, two years ago. A second note says: "Adjusted for 2019 Oklahoma teacher pay raise."
The NEA's annual ranking is the gold standard of comparing state education spending and teacher pay, but if you go to it's 2017-18 ratings, you find all the numbers for the surrounding states as reported by the state, except for Oklahoma. The NEA's number for Oklahoma in 2017-18 was $46,300 — which was last place in the region.
To get to the $53,600 number, the Department of Education had to add the $6,100 pay raise approved by the Legislature two years ago and the $1,200 raise approved last year. Hence, the "adjustment" mentioned in the footnote.
None of the other states' numbers were adjusted.
To believe that Oklahoma has the highest teacher pay in the region, you have to assume that the other six states have been standing still for two years while we pumped money into our system.
Which isn't what happened.
The same NEA report that the Department of Education cites has a preliminary estimate of last year's teacher pay levels for the 50 states, which reflects the $6,100 raise and rates the state in third place in the region, behind Texas and Colorado.
It's difficult to guess how much Texas teacher salaries went up on average this year, but it's probably quite a bit. The Texas Legislature passed House Bill 3, which included $6.5 billion for teacher pay and school improvements and another $5.1 billion to buy down local property taxes. The bill prioritizes teacher pay, but does so in a complicated fashion that doesn't make it simple to say how much it will effect average teacher pay.
That same NEA report estimates Texas had 356,920 public school teachers in 2019 (Oklahoma had 41,305.) Let's guess that half the $6.5 billion ends up going to teacher pay and divide the $6.5 billion evenly. That comes to a wild guestimate of $9,100 per teacher.
But we won't know what really happened south of the Red River until the NEA report comes out again next April. But Texas certainly didn't fall behind Oklahoma, a fact borne out by the continued competitive disadvantage school superintendents say they face in hiring teachers.
People in the know agree that Oklahoma is not No. 1 in the region.
"There is absolutely no way I can confirm that Oklahoma has highest teacher pay in the seven-state region," said Shawn Hime, executive director of the Oklahoma State School Boards Association.
Hime added that he is "very confident" that Oklahoma is at or above the regional average but is probably in third or fourth place.
Alicia Priest, president of Oklahoma Education Association, agreed.
The state has made a heavy investment in public schools in the past two years, emphasizing teacher pay, but at best we're in third place in the region. Getting to No. 1 is a worthy goal and an achievable one, she said.
"If we make some difficult choices in tax rates and invest in education, we could be No. 1," she said.
I told the governor's office what I was going to report. A spokeswoman for Stitt said he would review the impact of Oklahoma's teacher pay raises to the NEA updated report in April. This statement was provided from the governor: "In my State of the State last year, I warned that we need to be attentive to what others, like Texas, are doing. When calculating in benefits and cost of living, Oklahoma is competing in teacher pay like never before in our state's history. And we should continue to build on that momentum, but it must also come with reforms, like giving voters access to also invest more local dollars into the classroom."
Everyone agrees that teacher pay is a moving target, and almost everyone agrees that getting to the top spot in the region is a fine goal, though not the only one. But the thing about goals is you have to be honest about when you've achieved them, or the achievement isn't of much value.
Wayne Greene is the editorial pages editor of the Tulsa World.
16 years later: Wasn't the lottery supposed to fund education? Here's what happened.
Oklahoma lottery and education funding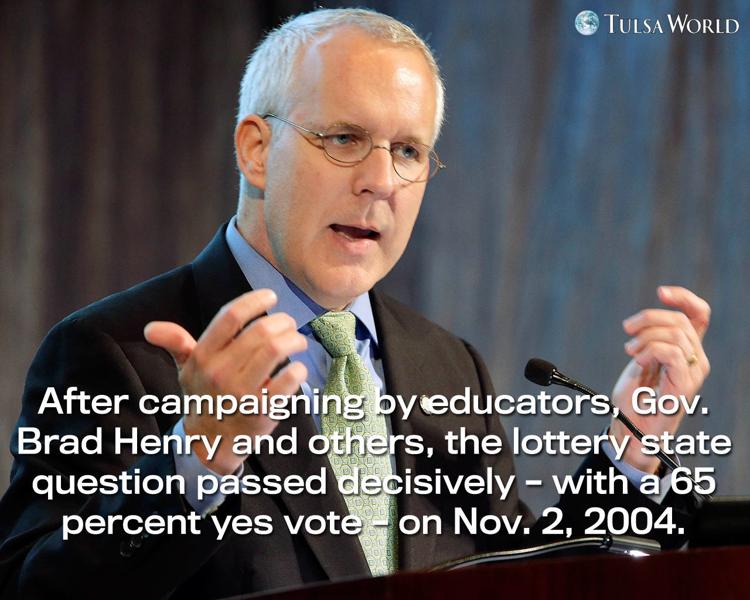 Oklahoma lottery and education funding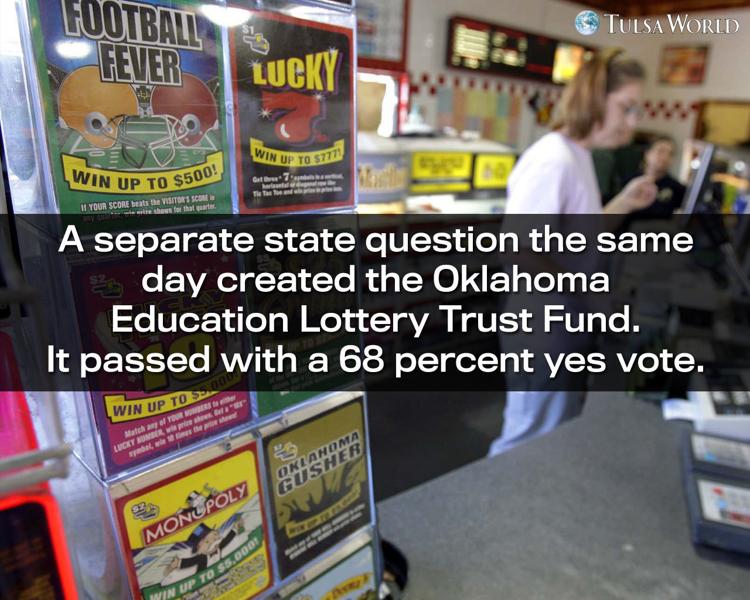 Oklahoma lottery and education funding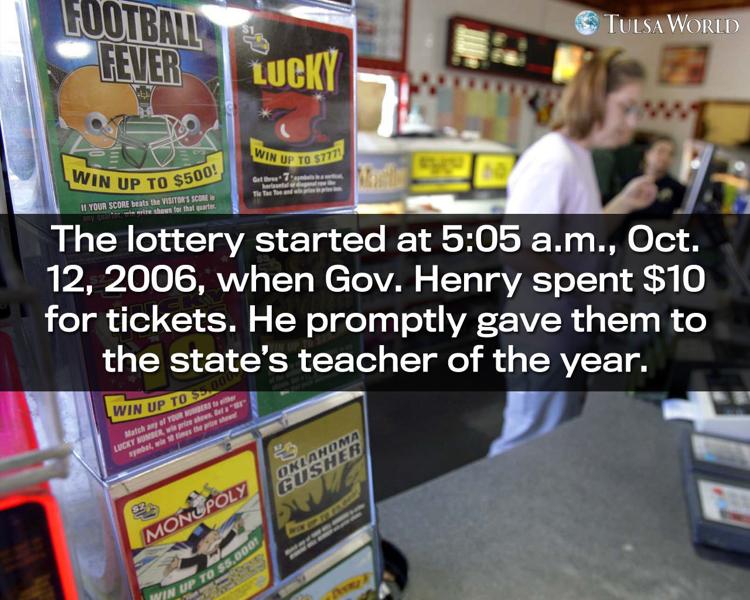 Oklahoma lottery and education funding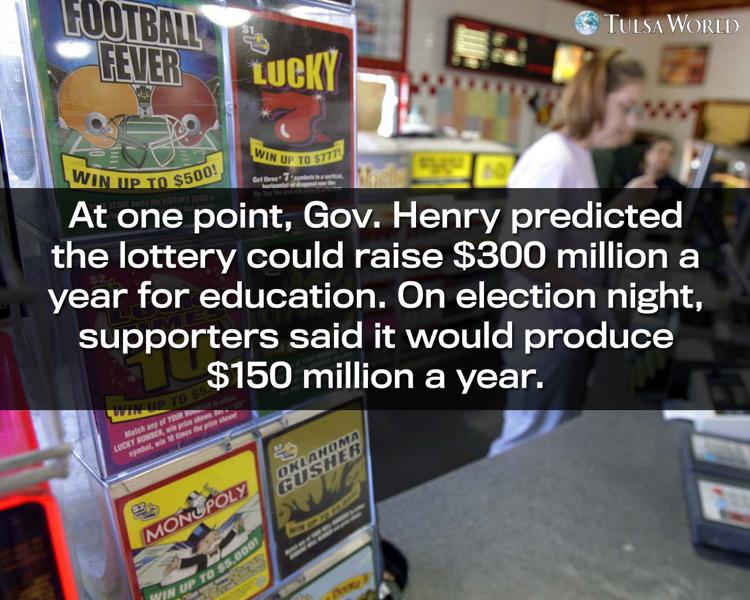 Oklahoma lottery and education funding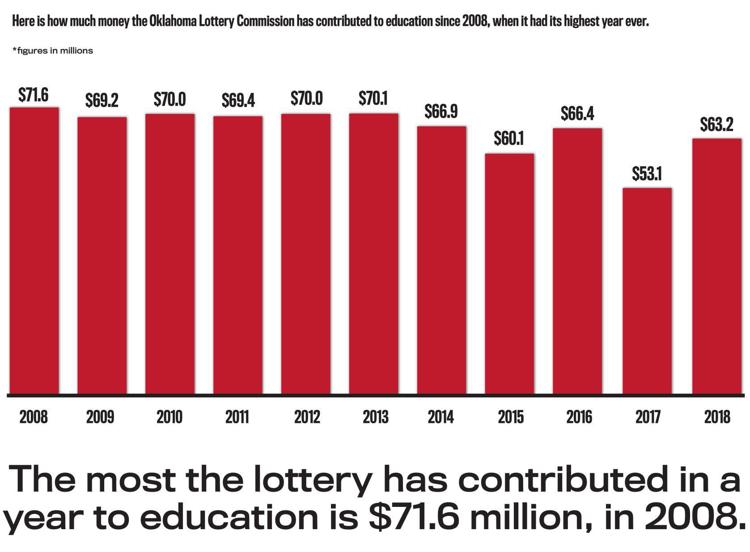 Oklahoma lottery and education funding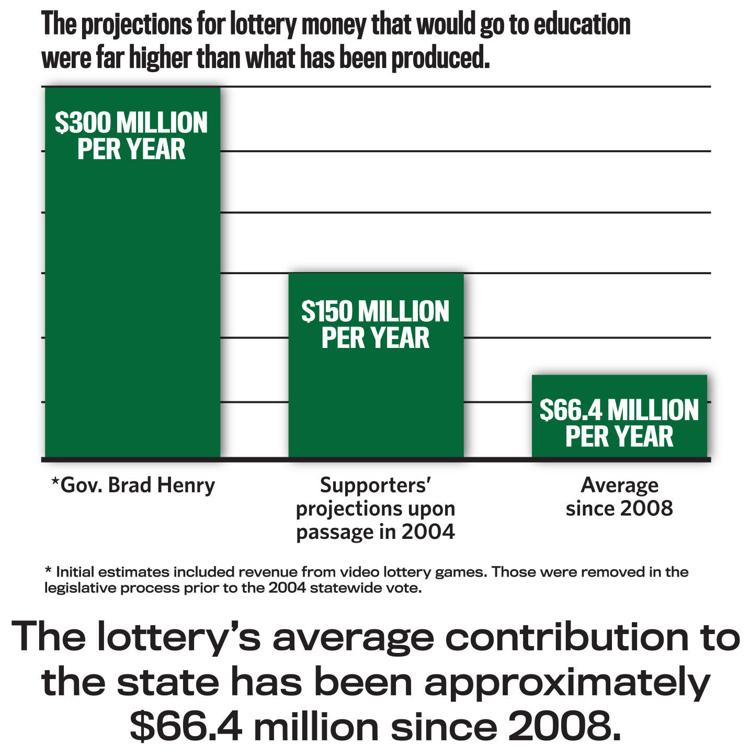 Oklahoma lottery and education funding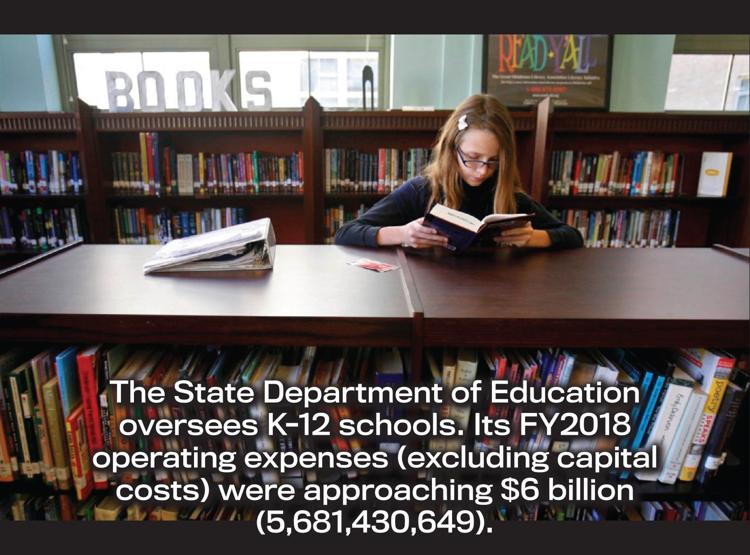 Oklahoma lottery and education funding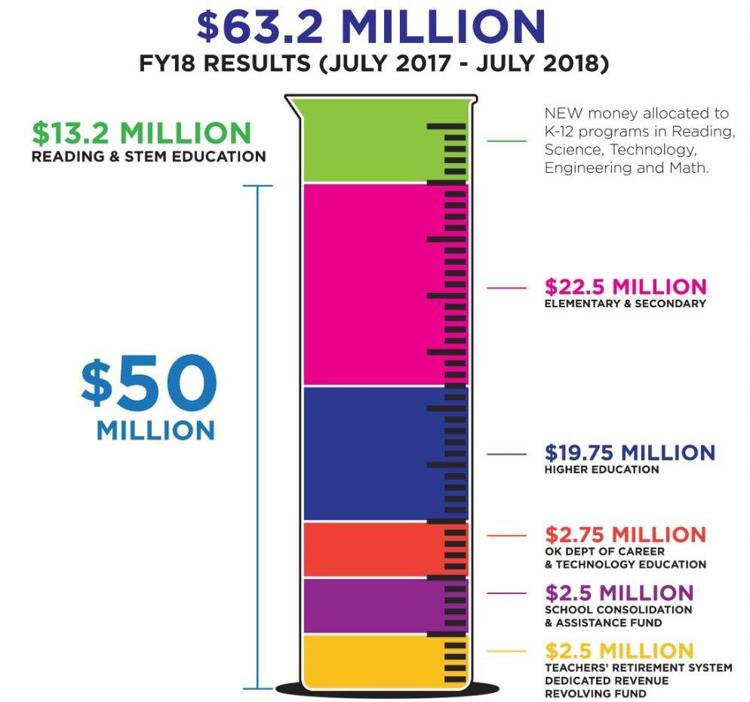 Oklahoma lottery and education funding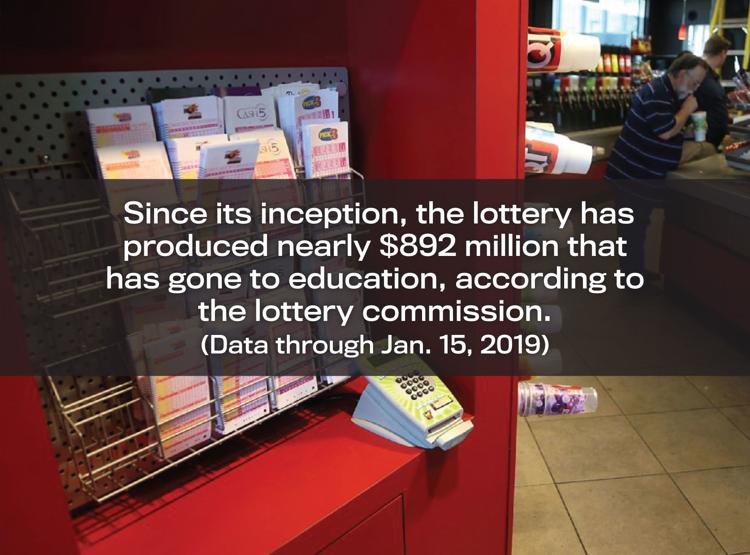 Oklahoma lottery and education funding
Oklahoma lottery and education funding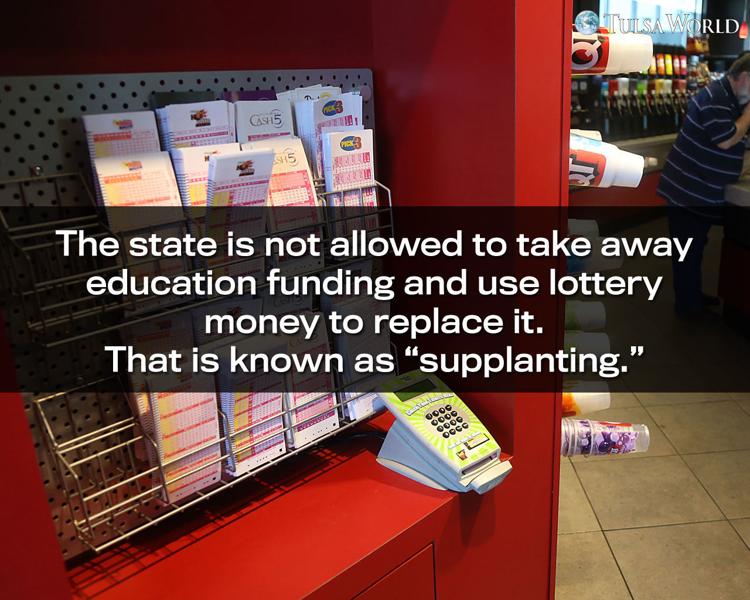 Oklahoma lottery and education funding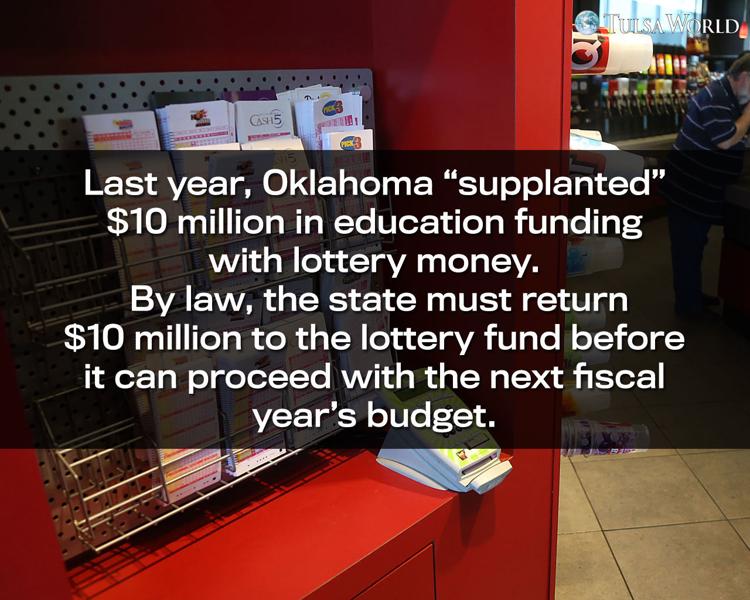 Journalism worth your time and money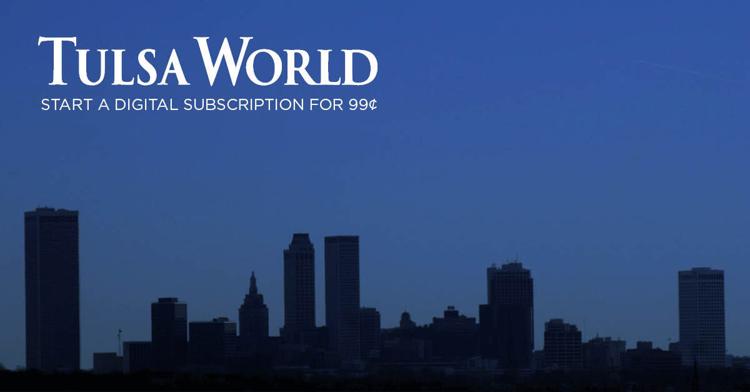 ---