---
Some friends told Los Angeles rapper Danny Boy O'Connor recently that they planned to make it out to Magic City.
Not knowing that was Tulsa's nickname from the 1920s, he thought about that for a minute.
"Magic City. Yeah. That's how I feel about this place," he said. "There is something to that."
Tulsa has seeped into the soul of O'Connor this past year. He's met city leaders, hipsters, kids and the down-and-out. He's scoured flea markets and antique stores and tasted every type of food known to an Oklahoma native.
Center to his work is the rebirth of the home used in the 1983 movie "The Outsiders," based on the book by Tulsa author S.E. Hinton. It's his pride and joy.
"I want this to stand out," he said. "I want people to say, 'Wow, they've really done something here.' "
O'Connor purchased the property at 731 N. St. Louis Ave. in March 2016 under his company, Delta Bravo, which is an urban exploration project. This is the first, and he says only, type of major renovation project he's interested in.
It's a little slower than anticipated, depending on donations and volunteers. Not having any renovation experience, he chuckles good-naturedly about his on-the-job education about things like dry wall, roofing, electrical work and permits.
"I'm glad I didn't know what I was getting into. I dove in head first, but it's good," he said. "I'm here and getting it done. And I'm seeing the best people in this place. They bring in donations and offers to help. It's all a collective effort.
"That is about the power of the book and movie. What we lack in funds, we are making up in people's generosity and kindness."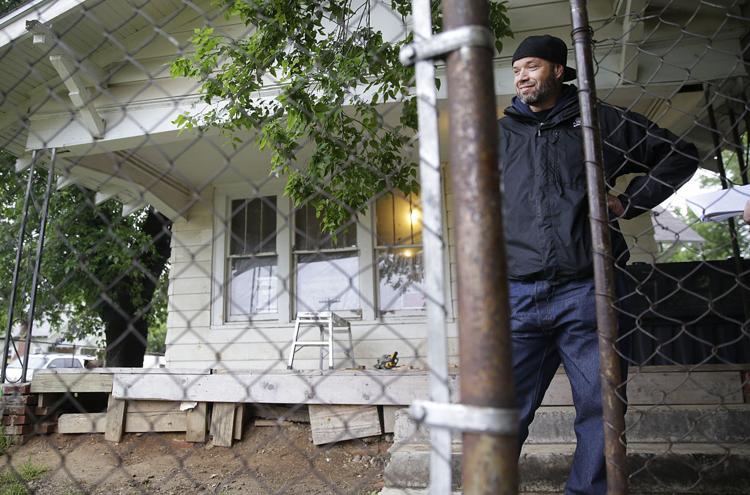 'Live in the moment'
In 1991, O'Connor founded House of Pain with high school friends DJ Lethal (Leor Dimant) and Everlast (Erik Shrody), who had previously put out a solo album produced by Ice-T. Soon after the trio formed, they hit quick fame with the release of "Jump Around."
It's that catchy, ubiquitous party jam that gets hands in the air and feet off the ground at sports stadiums and creeps into movie and television scenes. It's rare to find a gym or workout playlist not giving the song some love.
"You can't get away from it," O'Connor said.
It meant nearly overnight success, money and endless parties. From performing at Lollapalooza to getting kicked off a tour with the Beastie Boys, the hip-hop punks were a fun bunch during an era of self-serious, angsty grunge.
O'Connor was known as the mastermind of the brand — hyping up crowds, serving as second emcee and creating the designs. His energy can fill a room, if not a concert hall.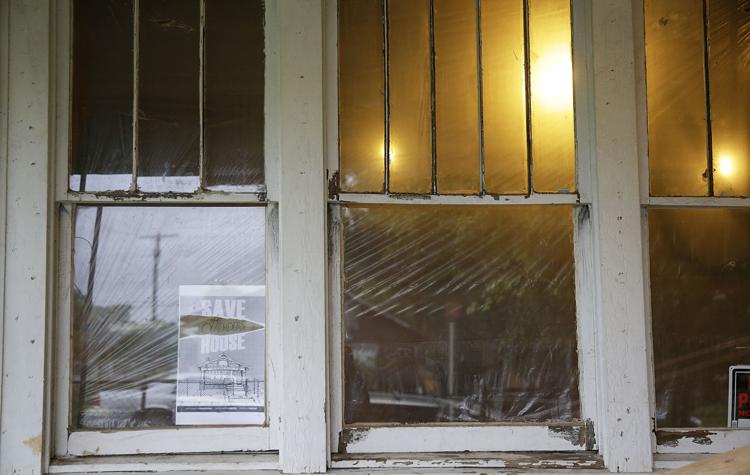 "It was a wild roller coaster ride, and there was no career plan," he said. "It was a big adventure with a lot of money in the bank. Unfortunately, what goes up must come down. When it came down, I wasn't prepared."
In 1996, Everlast left for a solo career, disbanding the group. Because Everlast was the writer for the biggest House of Pain hit, only he receives royalties for the song. It left O'Connor without steady income.
"I was a 28- or 29-year-old with the same coping skills as a 16-year-old," he said. "I felt a lot of shame."
Drugs became the medication to mask those feelings. Bills piled up; eviction notices arrived. He moved from drinking to cocaine and, eventually, meth.
The drugs took his wealth, home, relationships, teeth and inner peace.
"Mentally, physically and spiritually, I was at the end," he said.
Sobriety came through a 12-step program. He talks about the dangerous cocktail of ego and fear. He continues to work the program to let both go and has been sober since 2005.
In 2006, O'Connor formed La Coka Nostra with rapper Slaine, Ill Bill of Non Phixion and fellow House Of Pain members, which has kept him on the road. This year is the 25th anniversary of "Jump Around," and the original group has about 15 shows set.
O'Connor doesn't shy away from the depths of his past. He has worked with Los Angeles law enforcement youth programs and schools to share his story.
"I try to live in the moment," he said.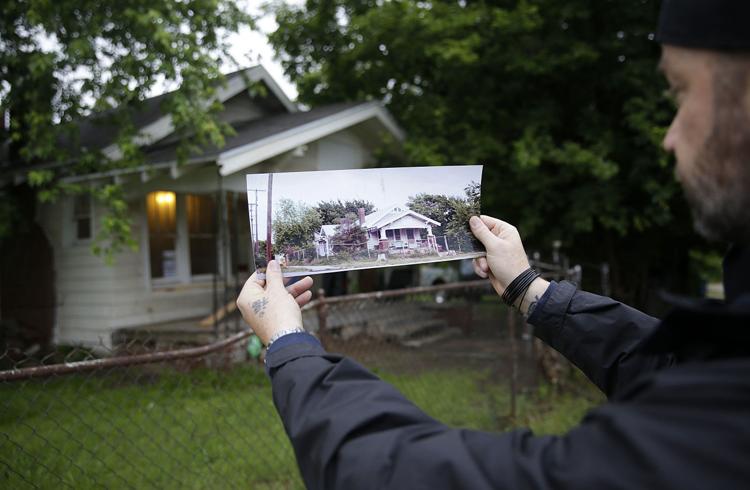 'Forces at work'
It was a three-day stay in Tulsa in 2009 during a La Coka Nostra show that launched the beginning of a pop-culture restoration project called Delta Bravo Urban Exploration Team. Bored, O'Connor knew Tulsa as the setting for "The Outsiders."
A quick computer search of addresses and a cab ride led him to some key movie locations, including the Curtis brothers' house, Crutchfield Park and the Admiral Twin Drive-In. He took pictures and later compared them to the movie scenes.
This discovery turned into a scavenger hunt of other notable pop culture landmarks from movies such as "Fast Times at Ridgemont High," "Saturday Night Fever," "Valley Girl" and "Bad News Bears." The crew has tracked down the house from the introduction shot of "All in the Family" and the marina from "Gilligan's Island."
Usually, O'Connor takes photos of what's there now and posts online. It's a type of before-and-after documentary.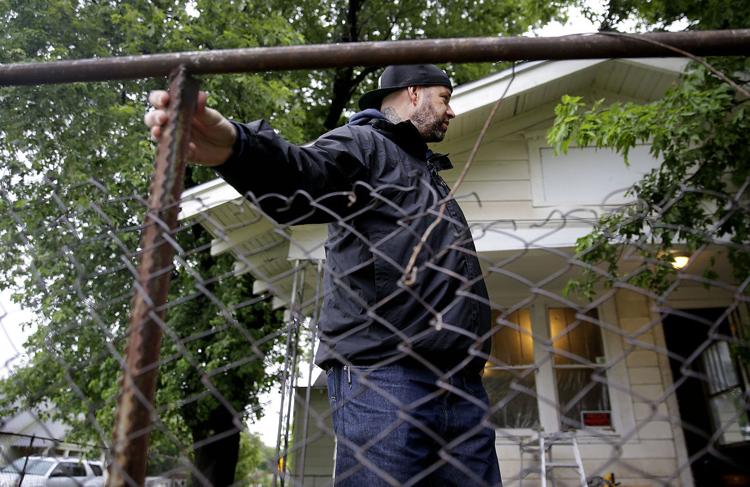 "So much changes in Los Angeles and New York. They don't preserve anything. Here, it could have been 1983," he said.
Through the years, O'Connor struck up a friendship with Tulsan Zachary Matthews, who has been part of the city's entertainment scene, from restaurant owner to DJ. Matthews had been keeping tabs on the Outsiders House.
When Matthews called about an opportunity to buy the home, O'Connor cleaned out his savings account. The home had been in significant decline for decades. It was infested with insects, had a bowing floor, bad roof and trash everywhere.
It didn't stop O'Connor. He had faith fans like himself would rally.
"This thing fell in my lap so quick. I feel like there were forces at work," O'Connor said. "I used to get chills when I'd pull up to the house. Now, I sometimes forget where I'm at, I'm so close to it."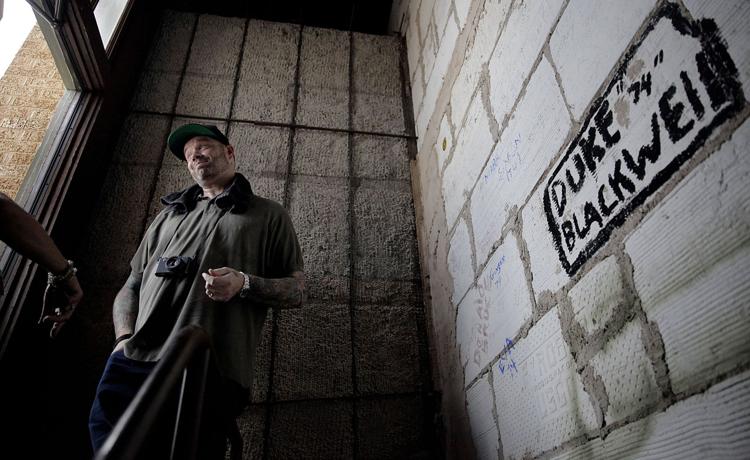 'Those were my people'
For O'Connor, the project allows him to give back to a novel and movie that changed his life.
He describes his father as a "proper gangster" who served prison time. His mother moved them from Brooklyn, New York, to California when he was 6. She worked as a systems analyst for a defense contractor.
When "The Outsiders," directed by Academy Award-winning director Francis Ford Coppola, was released in 1983, a teenage O'Connor went to see it.
"I went in one person and came out a different guy. I didn't look at things the same. It just resonated with me like nothing did. I felt like those were my people," O'Connor said.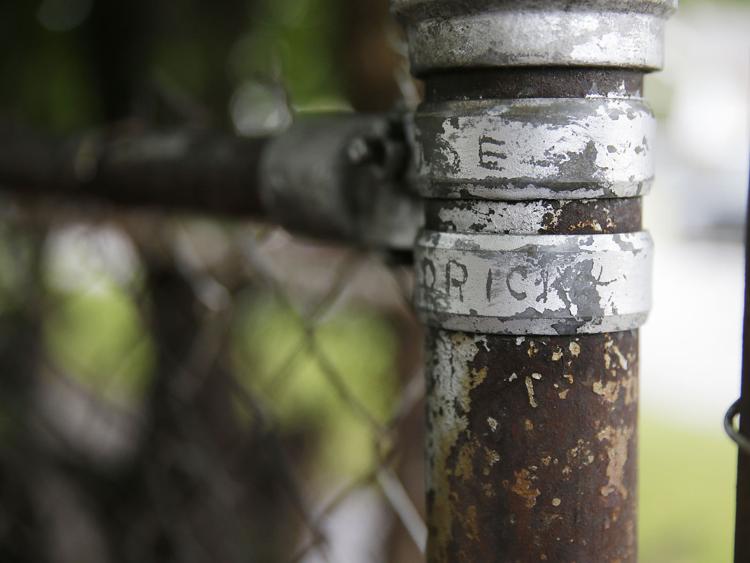 Through the years, he has amassed an impressive collection. Items include clothing worn by the cast, along with movie posters and books of different editions and languages.
While the Outsiders House is being restored to as close to the movie scenes as possible, the back rooms will be used to display these items.
It's uncertain as to the model of the museum, whether it will have hours of operation or tours by appointment. O'Connor is considering opening a store downtown to offer museum gift items.
"We're working through a lot of those things now. I'm looking forward to showing what we've done. Everyone knows what we're doing here, and everyone's excited about it," he said.
"And I love it. I love this house."