| | |
| --- | --- |
| Order Now (BUY ONE GET ONE FREE FOR A LIMITED TIME AND GET A FREE MAGAZINE) | |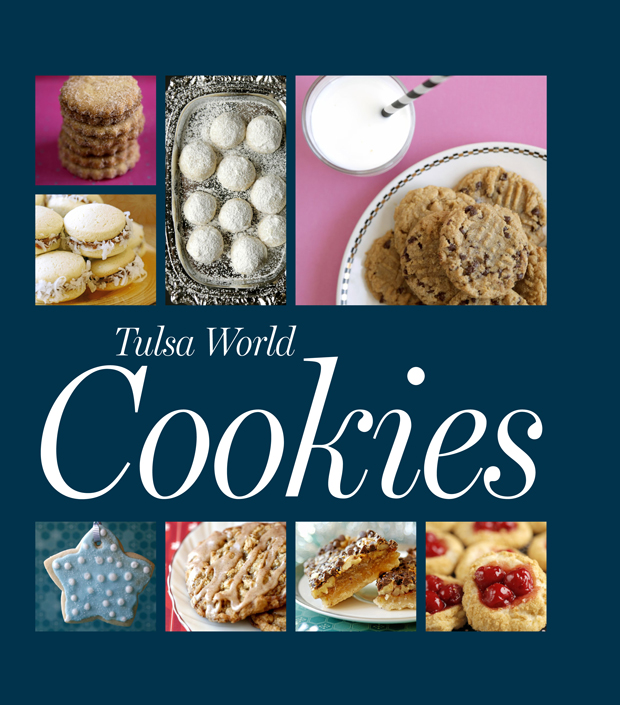 Tulsa World Cookies + FREE Tulsa World magazine
By Ashley Parrish, Nicole Marshall Middleton, and Jessica Rodrigo
$24.95 + Shipping
With more than 100 cookie recipes, Tulsa World Cookies is a must-have for chocoholics and dessert-lovers alike.  Our cookbook is a compilation of cookie recipes from bakers all across Tulsa and Northeast Oklahoma.
The recipes range from easy to difficult and are a perfect gift for your novice cook and your more advanced baker. This cookbook is sure to become a local classic and a beloved staple in many Tulsa kitchens.
Call 918-581-8554 to order your book
Monday-Friday, 8 a.m. and 5:00 p.m.
---
NOT JUST ANY COOKBOOK:
"Beloved cookie recipes have a story," and this cookbook tells those stories. With each recipe, you'll get a little taste of the person who perfected that cookie.
"We've heard these stories from Tulsa World readers who have shared their cookie recipes with us for decades. And we have loved hearing them, so much so that we gathered some of our favorites for a cookie cookbook," along with new recipes of our own and classic recipes from local bakeries and festivals. The cookbook has recipes for drop cookies, bars, holiday classics, Tulsa traditions, slice and bakes, sandwich cookies, and no-bake cookies.