Whether a loved one, neighbor or acquaintance, cancer is so prevalent that everyone reading this article likely knows someone who's been diagnosed. While science tries to find better treatments, the disease continues to affect millions each year.
Sadly, some types of cancer are increasing in prevalence, and experts are working to understand what is causing the uptick and how to treat patients.
Increase in cancers
The facts are sobering: Cancer is the second leading cause of death globally and was responsible for an estimated 9.6 million deaths in 2018, according to the World Health Organization.
Three types of cancers have been more prevalent in recent years.
"According to the Surveillance, Epidemiology and End Results data, a source for cancer statistics in the United States, some cancer types have been increasing within the past few years, the three most concerning ones are thyroid cancer, liver cancer and skin melanoma," says Dr. Issam Alawin, a medical oncologist at Cancer Treatment Centers of America.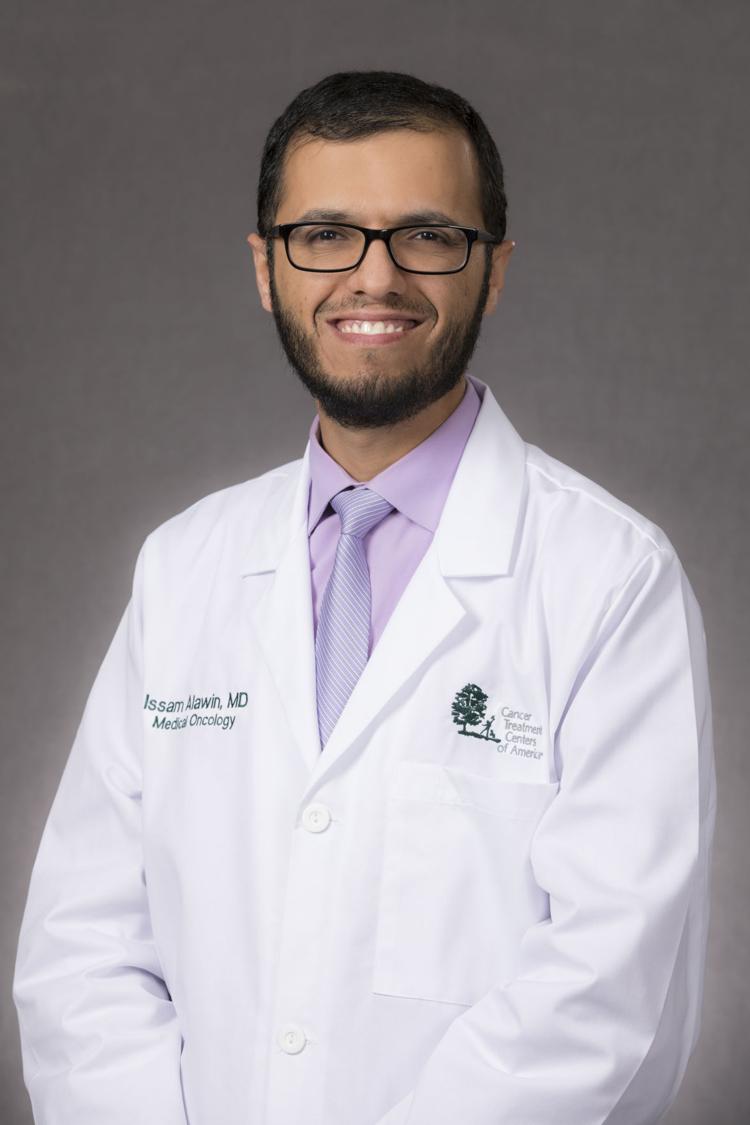 Understanding the increase
People are more sedentary, eat more processed food and, as a result, are more likely to be overweight or obese than in decades past.
"Around one-third of deaths from cancer are due to the five leading behavioral and dietary risks: high body mass index, low fruit and vegetable intake, lack of physical activity, tobacco use, and alcohol use," according to WHO.
Another reason for the increase could simply be that cancer is diagnosed more often, but that is the first step in the fight against the disease.
"In my opinion, an important  early detection measure is simply increasing frequency of testing," Alawin says. "The concept of cancer screening is relatively recent.
The good news
Even though some cancers are increasing, in the United States, the overall cancer death rate has declined since the early 1990s. For example, death rates decreased by 1.8 percent per year in men and 1.4 percent in women, from 2006 to 2015, according to the SEER Cancer Statistics Review.
Poor lifestyle choices correlate with increased risk of cancers, as does aging in general, but advances in medicine have helped to reduce the overall death rate.
Decrease your risk
Alawin points out that liver cirrhosis is the key risk factor for liver cancer and the three common causes of liver cirrhosis are hepatitis C virus infection, alcohol, and fatty liver disease.
"Cutting down on alcohol, optimizing diabetes control and maintaining a good lifestyle can decrease the risk of liver cirrhosis and, consequently, liver cancer," he says.
As for skin melanoma, limiting sun exposure and using sunscreen properly, especially if you have fair skin, helps to limit your risk, Alawin says.
Treatment
With doctors and treatment teams better equipped to help than at any other point in history, in many ways, cancer may be losing its edge.
Being diagnosed with cancer "can be the most shocking news anyone can get, and it is not enough to give the patient the right drugs," Alawin says. "At Cancer Treatment Centers of America, we believe you should treat the patient as a whole — mind, body and soul — and take care of the family members as well."
Individualized treatments fight cancers by focusing on the one-of-a-kind disease each patient faces, with personal attention from a team who cares about the patient.
" We believe that optimal cancer care should include a team, a team that can communicate with each other easily and ensure the appropriate speed of care," Alawin says.
For more information about this approach, contact Cancer Treatment Centers of America in Tulsa, day or night, to meet with cancer treatment experts dedicated to fighting with you as a team.