As a Zumba instructor, Tulsa-based Tara Grna knows how to go with the flow.
Over the past few years, she's had to put this skill into practice quite often. While working as a district sales manager in the corporate world, regularly logging 80-hour work-weeks, Tara decided she wanted to work for herself and take a leap of faith by joining as an Avon Representative.
Now, a Bronze Leader with a team of 100 Avon Representatives called the "Avonistas," Tara is quickly building her business and has taken control of her financial independence by investing in her own future, on her own terms. Tara has already earned accolades with her newfound career with Avon: winning all-expenses-paid overseas trips to the Bahamas and Bermuda, speaking on stage at RepFest, Avon's annual conference for thousands of Representatives across the country, and being featured on Avon's podcast, Make It Happen: Powered by Avon.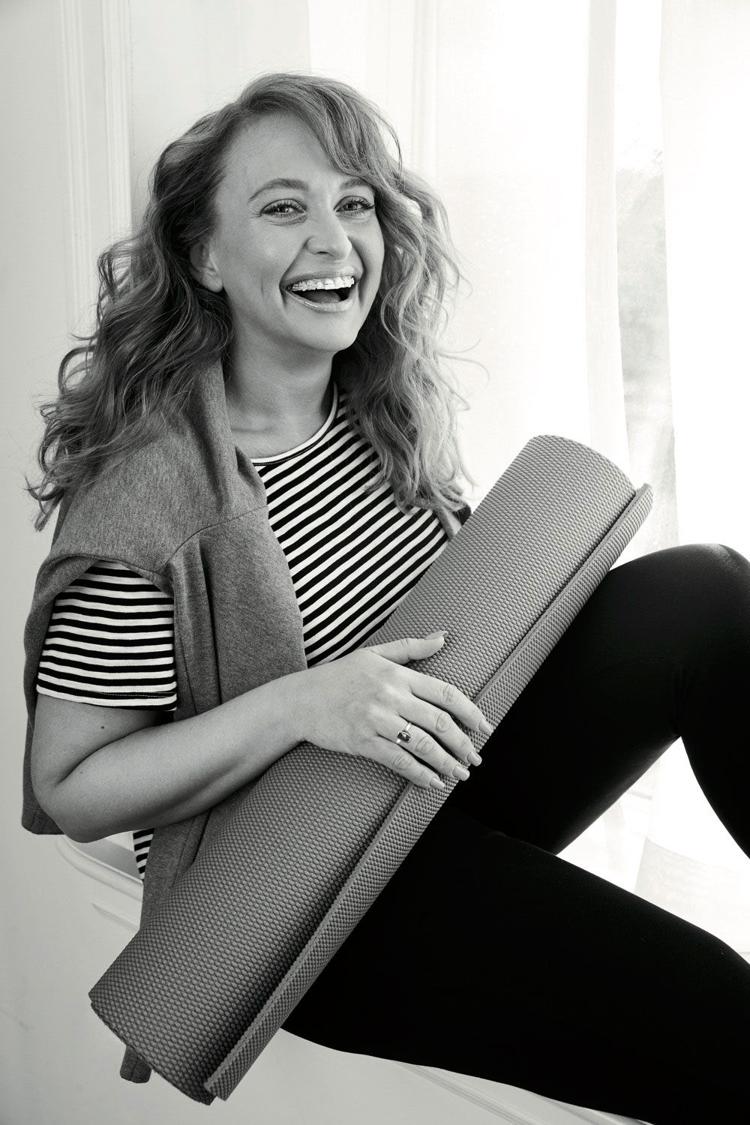 That's not all. Tara is one of the stars in Avon's latest nationwide campaign spotlighting 21 Avon Representatives from across the country as the models. From top-sellers to accomplished leaders, this first-of-its-kind catalog for the brand recognizes the Avon Representative community by highlighting the real people who are not only the cover models but also the role models.
"I am so honored to be a part of this Avon campaign," says Tara. "These are real people, with real dreams that are having real success. This is a first for Avon and it's an honor to know they want to spotlight Avon Representatives, such as myself, and recognize our unique stories and journeys."
Tara feels this new campaign will have a positive impact on society because those featured in the campaign – women and men - are prime real-life examples for others to feel empowered to start their own business and go after their career goals.
"I'm a firm believer that good things happen to those who go for it," says Tara. "I encourage others to put themselves out there, work hard and go after whatever you set your mind to it. What I love about Avon is we are a community and family. One team, One Avon. We build each other up and empower one another. And that alone is priceless."
With a passion to build others up and make them feel beautiful inside out, it's no surprise Tara is equally passionate about her side hustle as a Zumba instructor. She also loves to connect with the Tulsa community and has done a variety of fundraisers to help local organizations and groups. Most recently, Tara did a Fashion Frenzy fundraiser raising money for local teachers.
This fall, Tara brings together both her passion for Avon and Zumba. As Avon serves as the national presenting sponsor for American Cancer Society's Making Strides Against Breast Cancer, Tara is excited to lead the Zumba warm up in the local Tulsa Making Strides Against Breast Cancer walk. Tara has been involved in the walks for the past four years in honor of her best friend Kimberly, who is a breast cancer survivor. Meeting her through Zumba, Tara felt it was only fitting to host a fun Zumba warm up prior to the walk for their friends to get into the spirit. This summer at Avon's RepFest, Tara also hosted her first Zumba fundraiser for the American Cancer Society Making Strides Against Breast Cancer partnership.
"I love having the opportunity to make a difference in my local community and beyond," says Tara. "I have such a passion for Zumba and am lucky to be able to use it to do something positive to help others around me. It was so inspiring and energizing to teach a class featuring my fellow Representatives and raise money for a great cause."
As for others looking to follow her lead? "My advice would be to get our and embrace, consistency and action," says Tara. "Commit to something and apply yourself. There will always be bumps in the road with whatever you do, you just have to push through them and keep on keeping on! Never ever give up and be relentless."
As Tara continues her journey, she is thankful for the freedom that comes from setting her own schedule and path to success and considers herself fortunate to be part of a company like Avon that offers so much flexibility in all aspects of life. Some advice she has for others looking to make the leap into a rewarding career include:
Dream big: Know your why and what your goals are. Your future can be affected by the type of goals that you have so dream big!
Get started: Don't be afraid to start and don't be afraid to fail, because you will - that's what happens when you're growing and learning and becoming successful.
Take risks: Put yourself out there and step outside your comfort zone. This will add to your experience and increase wisdom so that you know what to do and what not to do. Don't get discouraged by what others say or do. Put yourself out there and take that risk.
Network: Meet new people and network with others. By having a large network, you can achieve far more than you think you can in a short period of time.
Empower Others: Build others up and serve them. Develop a sense of well being and encourage others by being a leader and motivator. Build a sense of community with your network and with your team. Know that you can do it and encourage others to do so!
For more details on the Avon opportunity, please visit www.avon.com. To hear more about Tara's journey, listen to Make It Happen: Powered by Avon.