OKLAHOMA CITY – Three years ago, when Kevin Durant returned here for his first run as a Golden State Warrior, there was an avalanche of actual anger.
For eight seasons, Durant had been Mr. Thunder. Westbrook stayed, became an NBA Most Valuable Player and mastered the art of the triple-double. He stole hearts and the Mr. Thunder designation.
During the summer, at the end of a mostly phenomenal decade of Superstar Era basketball in Oklahoma City, Westbrook was dealt to the Houston Rockets and Paul George to the Los Angeles Clippers.
On Thursday night, in Oklahoma City's most high-profile game of the season so far, Westbrook made his 476th start at Chesapeake Energy Arena. It was his first start as an opposing player.
Predictably, the reception for Westbrook was all about love. Preceding the opening tip was a 90-second tribute video and a deafening response to his introduction with the Houston starters. He's an Oklahoma sports legend, so the celebration was appropriate.
Subsequent to the opening tip there was, for the Thunder and its fans, the best possible result.
While Westbrook recorded a nice homecoming scoring total of 34 points, OKC and its new leading man – Chris Paul – savored a resounding, 113-92 statement victory.
This was Game 38 in an 82-game regular season, so a lot can happen between now and April. If the Oklahoma City roster remains mostly intact, though, this Thunder team is going to make the playoffs and Billy Donovan is the frontrunner to be voted the NBA Coach of the Year.
The biggest reason for such an unexpectedly cool season: the leadership of the 34-year-old Paul. There are still nights – like at Brooklyn on Tuesday – when he is the league's most effective point guard.
Tightening its grip on the seventh seed in the NBA's Western Conference, Oklahoma City improved to 22-16. Since Thanksgiving weekend, the record is 17-6.
As perennial Thunder All-Stars, Durant and Westbrook were ball-dominant isolation specialists and NBA scoring champions.
Now, the Thunder offense is defined by balance. The Thursday night numbers were typical: 23 points for Danilo Gallinari, 20 for Shai Gilgeous-Alexander, 18 for Paul and 16 off the bench for Dennis Schroder.
What wasn't so typical was the exceptional efficiency with which Oklahoma City functioned. From the Thunder starters – Gallinari, Adams, Paul, Terrance Ferguson and Gilgeous-Alexander – there was 58% shooting from the field overall, and they shot so well while playing for the first time in the City Edition uniform that commemorates the 25th anniversary of the Oklahoma City bombing.
For another former Thunder star – James Harden – this TNT-televised showcase was forgettable. The NBA's scoring leader mustered only 17 points on 5-of-17 shooting.
While Westbrook was driven to impress former OKC teammates and his Oklahoma fans, Thursday night also was personal for Paul, who spent the previous two seasons with the Rockets.
This Thunder team is 100 times more interesting than I expected during the preseason, and it's because of Paul's buy-in and fourth-quarter heroics, because Adams is having his best season, because Gilgeous-Alexander is a developing star, and because Schroder is playing like a Sixth Man of the Year.
Even as Westbrook sustained his status as Mr. Thunder and one of the 10 best players on the planet, the damage done by Durant's exit resulted in huge scars for the OKC organization.
Houston-OKC was seen by the 405th consecutive sellout at Chesapeake Energy Arena, and the excitement level felt comparable to what it was in 2010-16.
Thunder general manager Sam Presti may make trades that would dramatically alter roster composition, but, for the moment, everything feels fresh again.
Fans just have to enjoy this season for what it is. Paul, Gallinari, Schroder and even Adams – these guys could be elsewhere next season.
You can stress about that another time. More immediately, there is for the Thunder another big-time challenge on Saturday night: a home game against LeBron James, Anthony Davis and the Los Angeles Lakers.
---
Gallery: Russell Westbrook's 11 seasons with the Oklahoma City Thunder
Russell Westbrook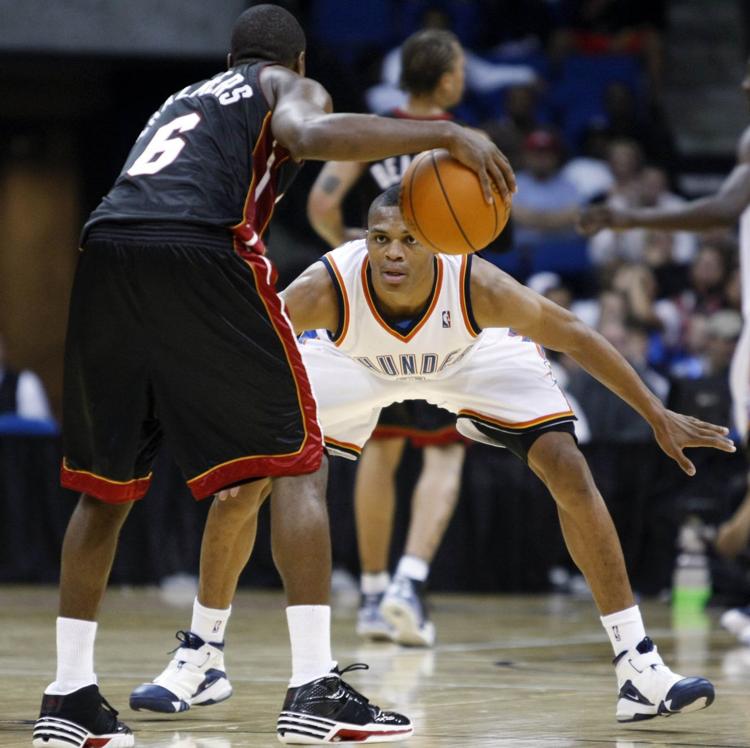 Russell Westbrook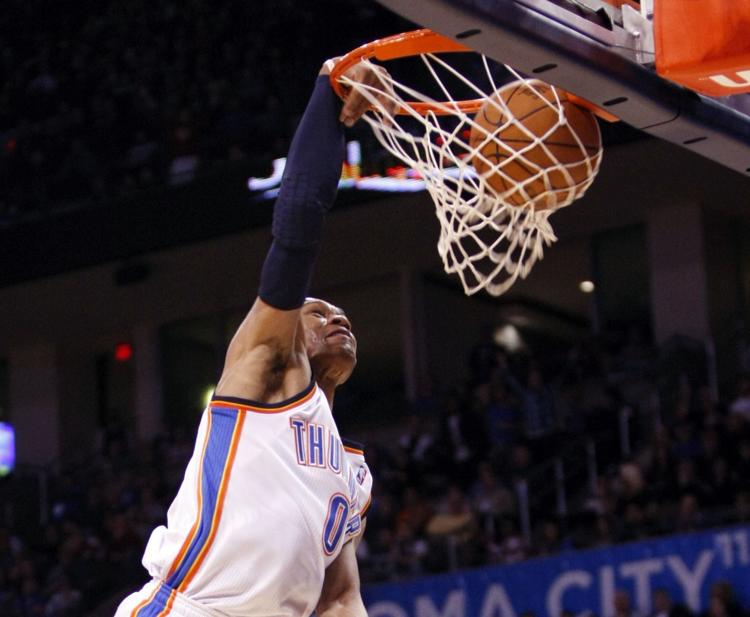 Russell Westbrook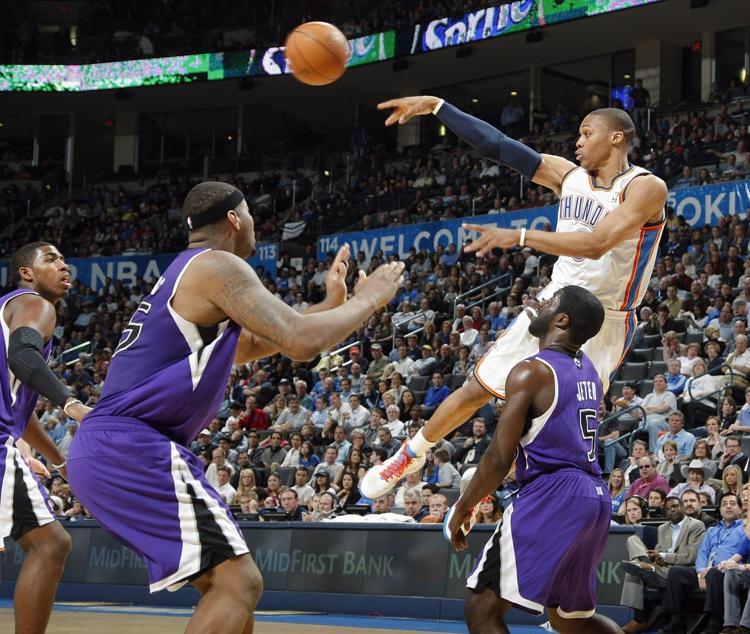 Russell Westbrook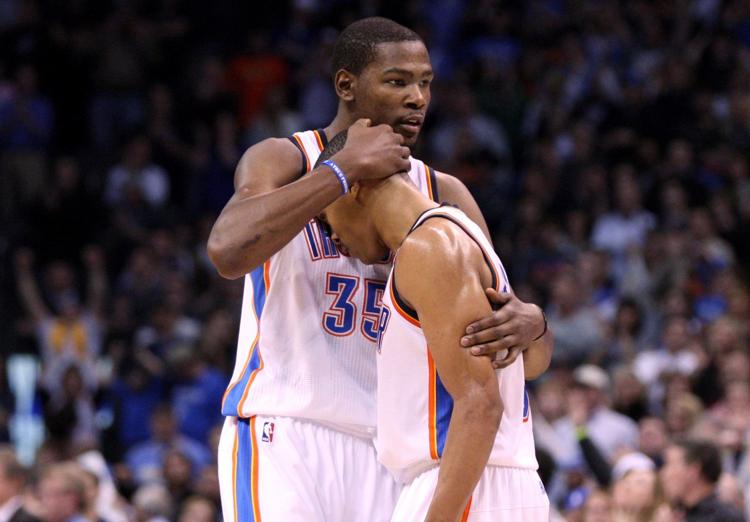 Russell Westbrook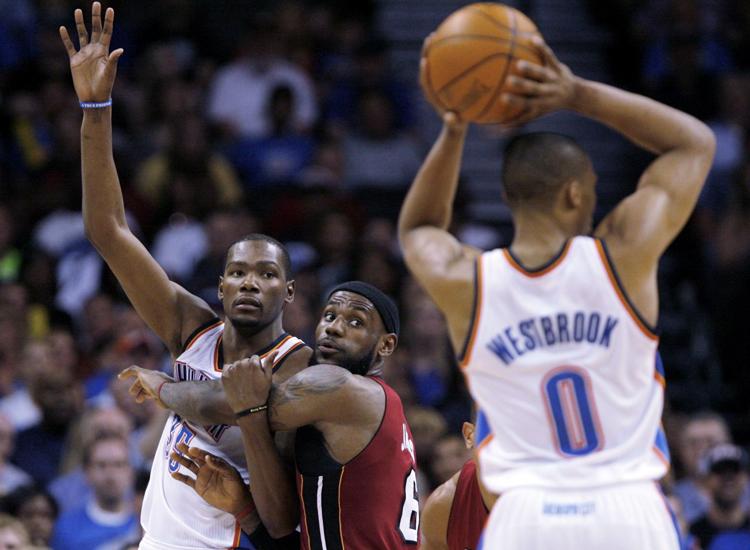 Russell Westbrook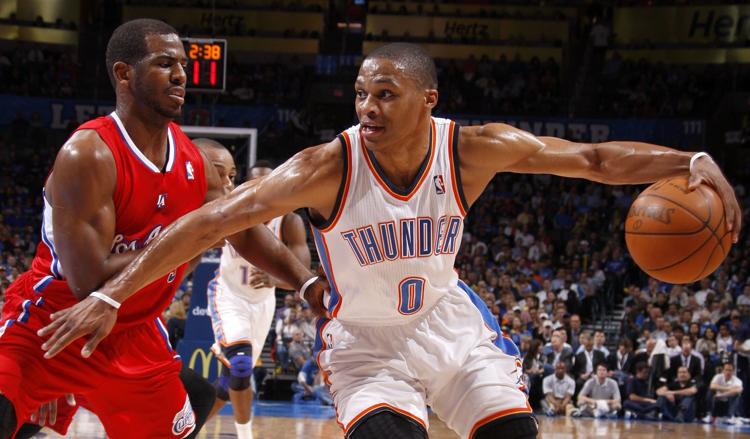 Russell Westbrook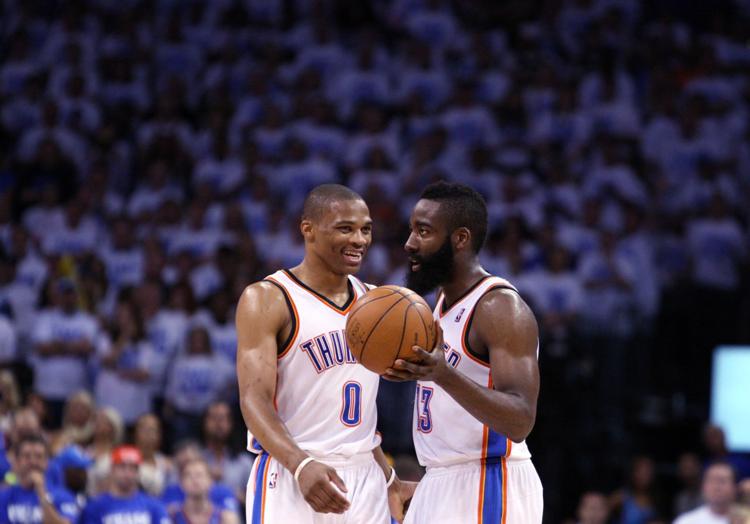 Russell Westbrook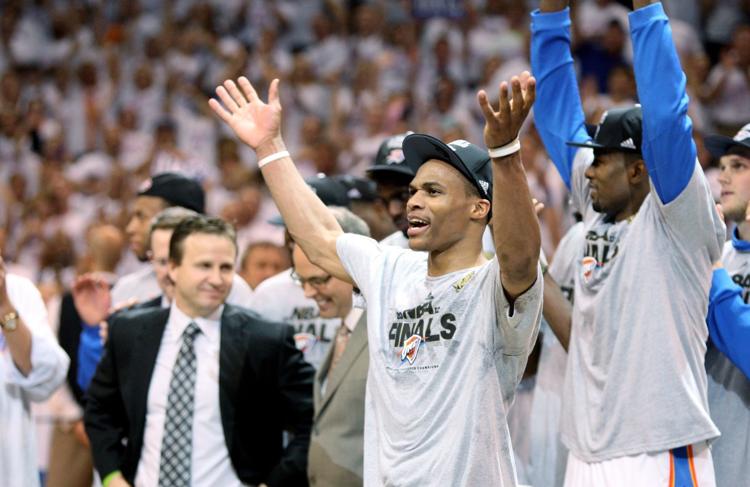 Russell Westbrook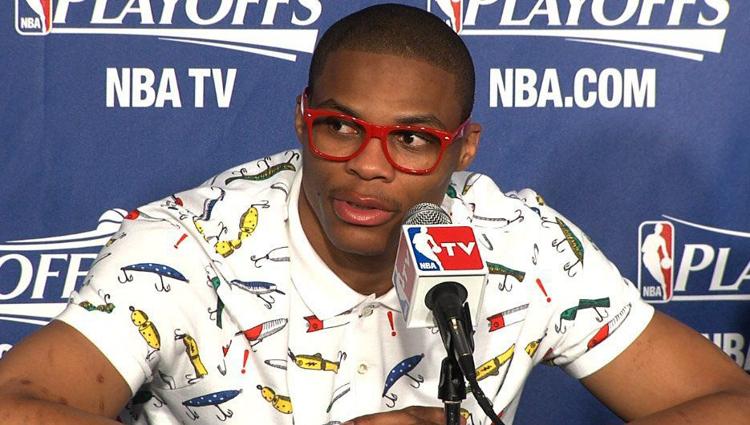 Russell Westbrook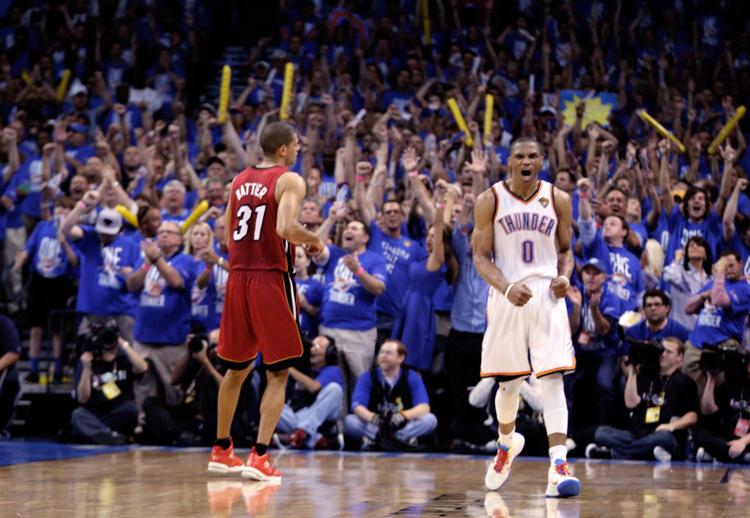 Russell Westbrook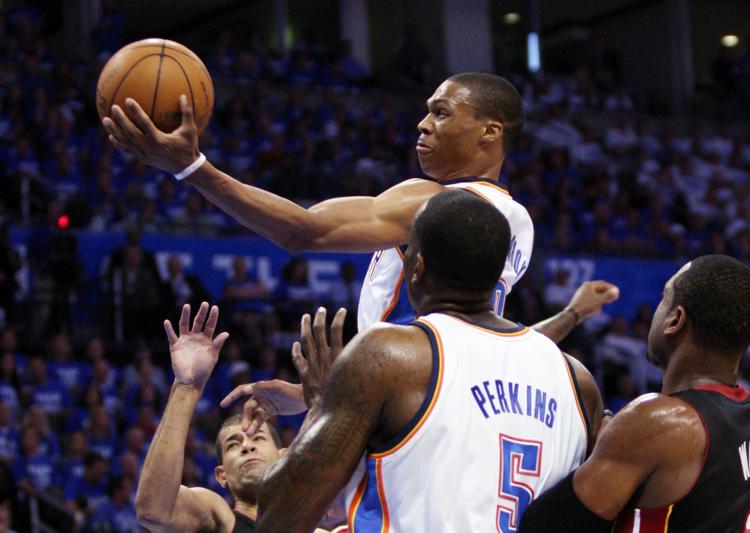 Russell Westbrook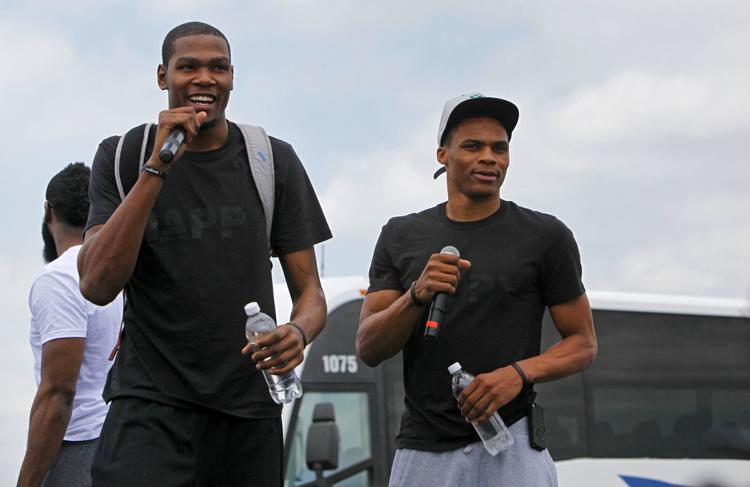 Russell Westbrook
Russell Westbrook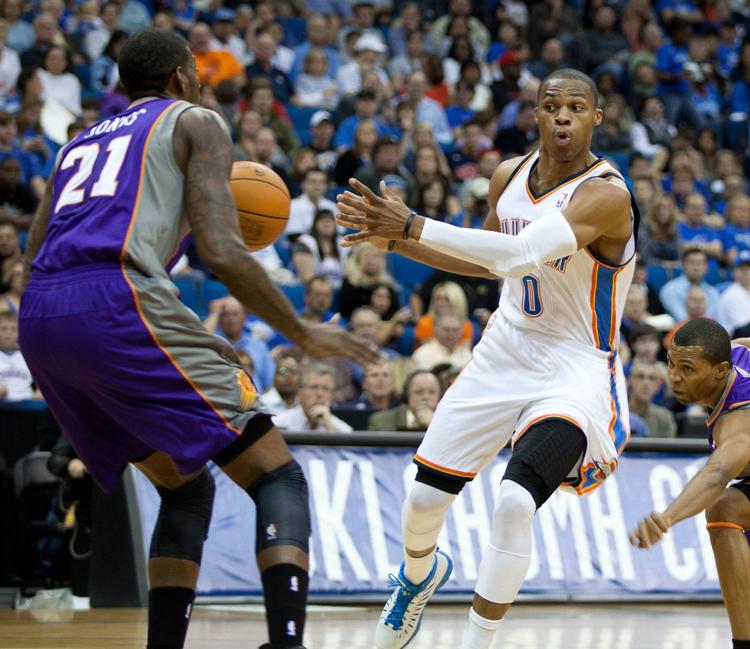 RUSSELL WESTBROOK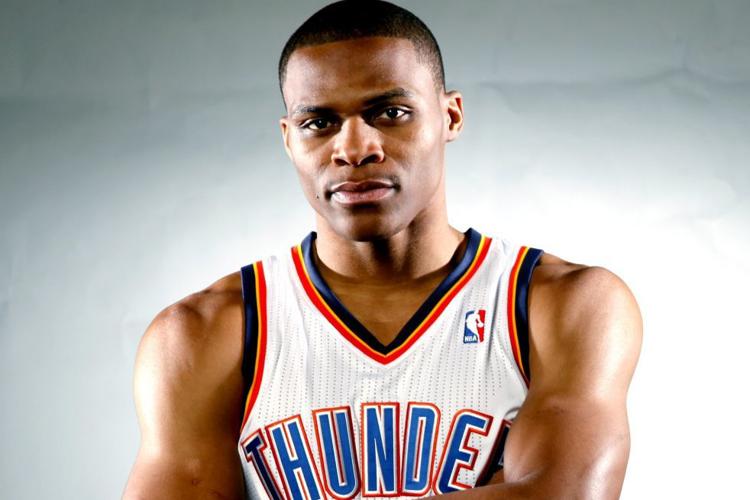 Russell Westbrook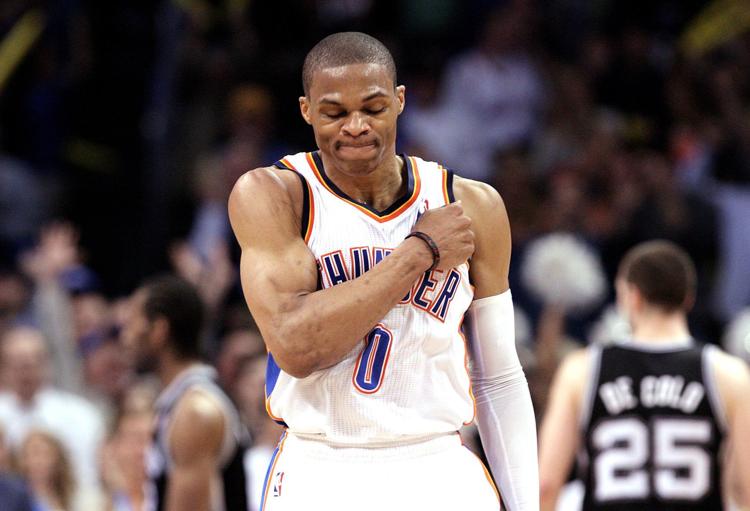 Russell Westbrook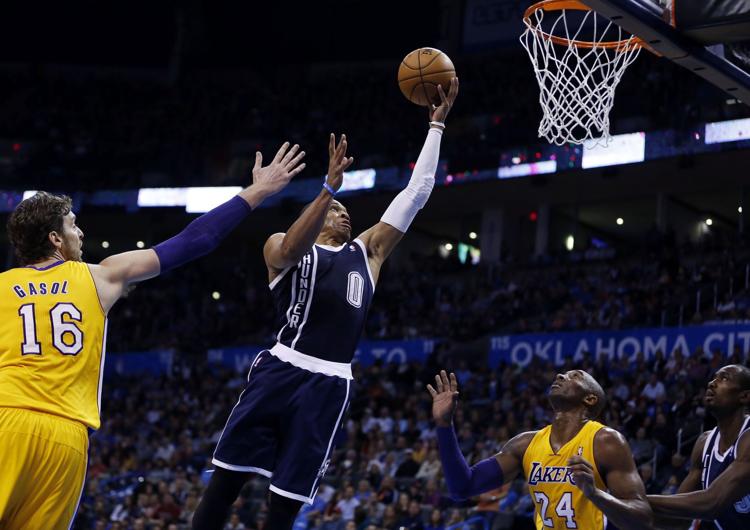 Russell Westbrook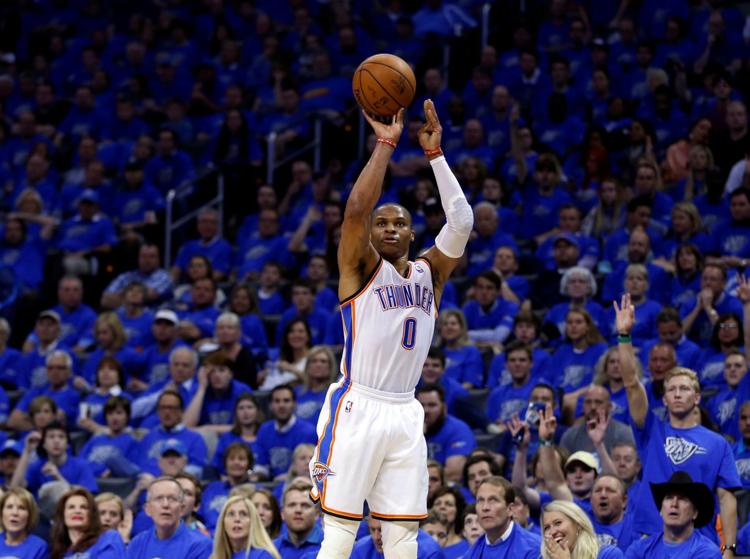 Russell Westbrook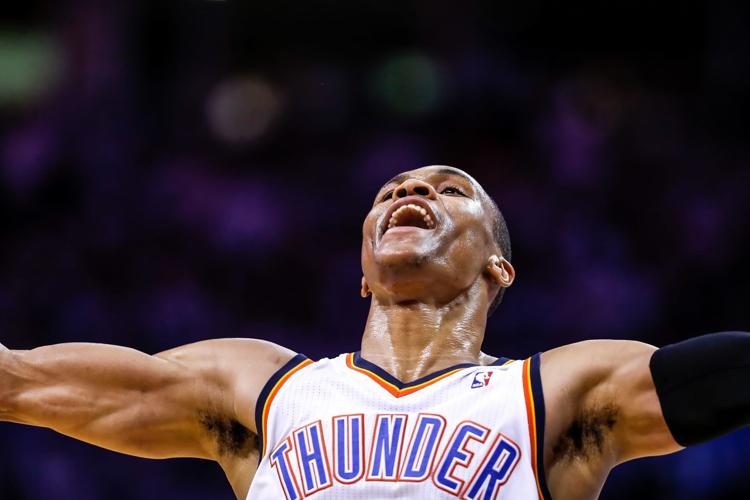 Russell Westbrook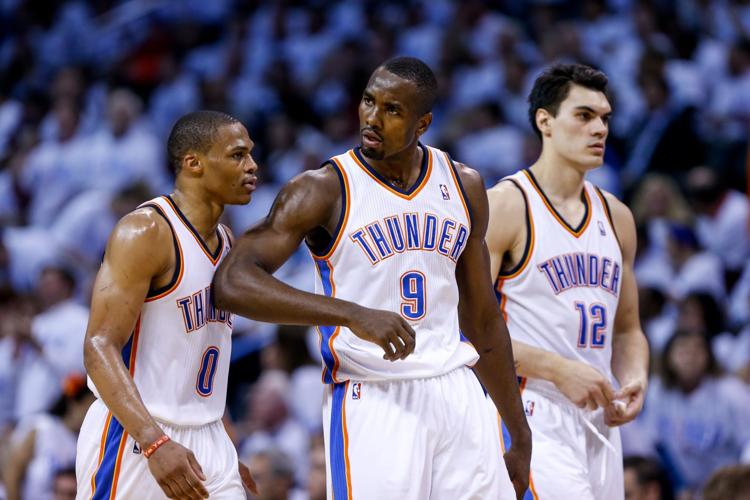 Russell Westbrook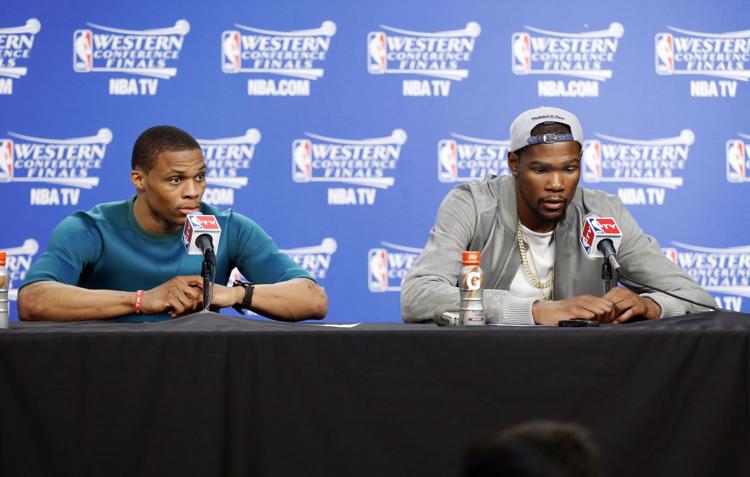 Russell Westbrook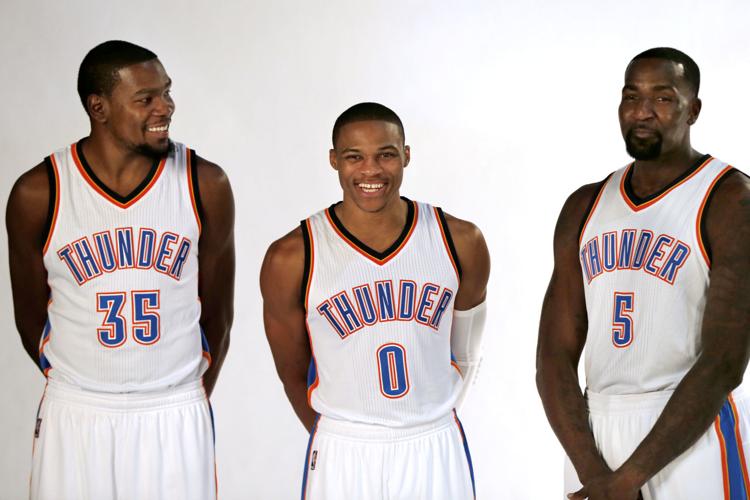 Russell Westbrook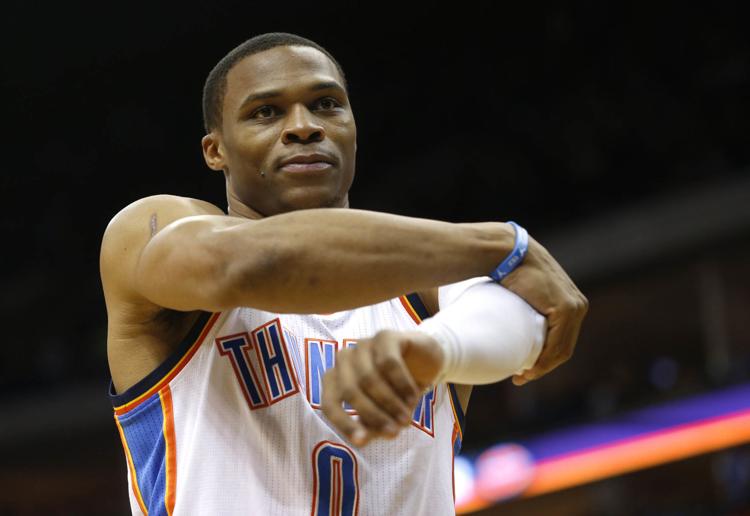 Russell Westbrook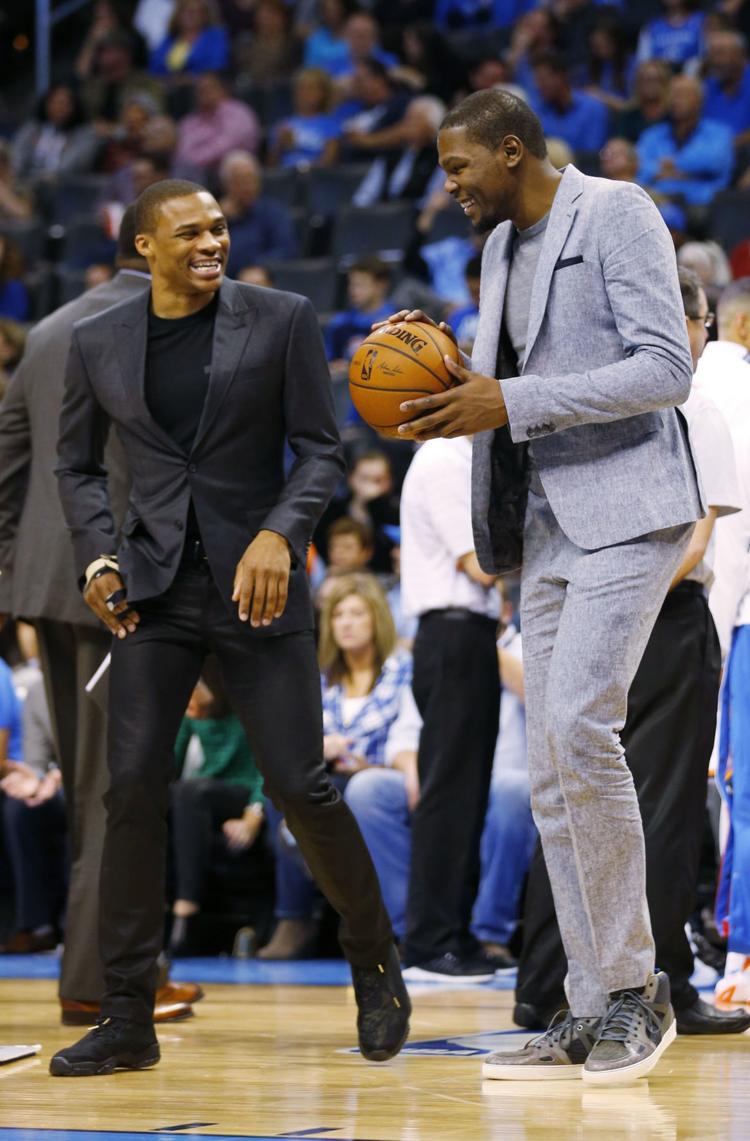 Russell Westbrook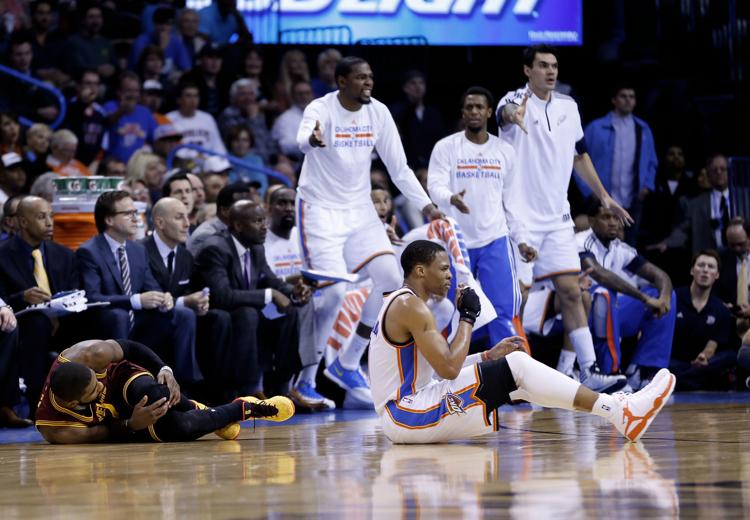 Russell Westbrook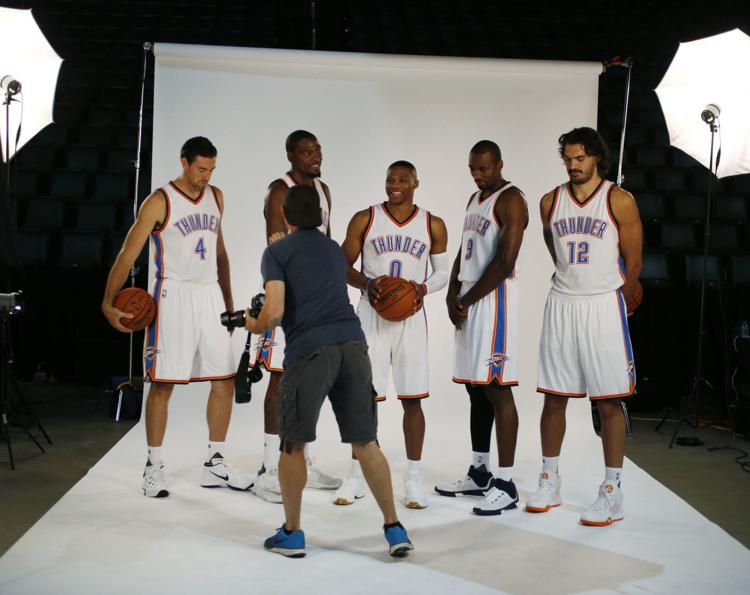 Russell Westbrook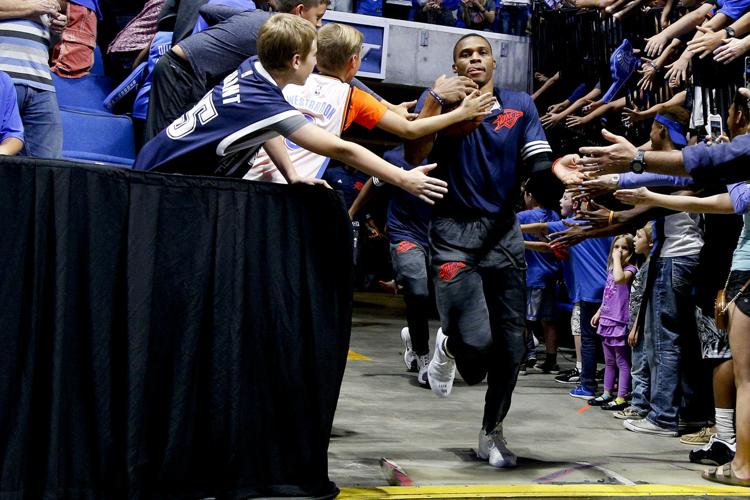 Russell Westbrook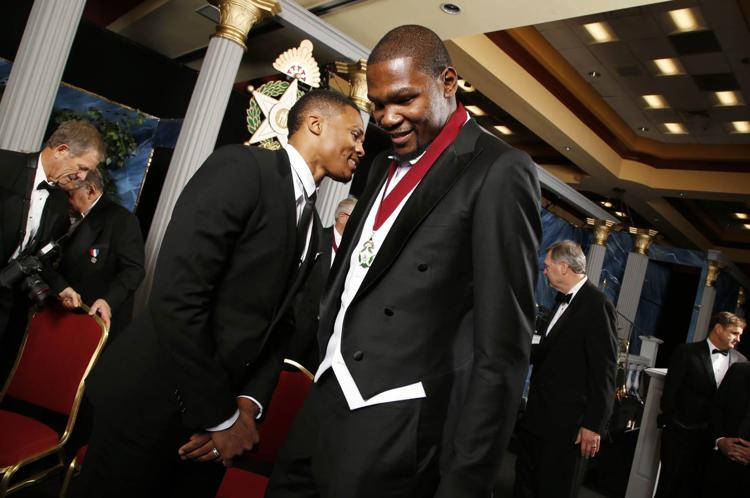 Russell Westbrook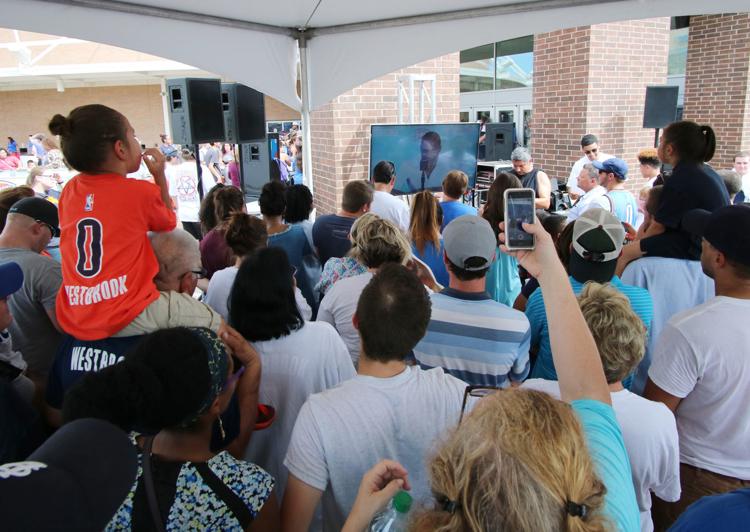 Russell Westbrook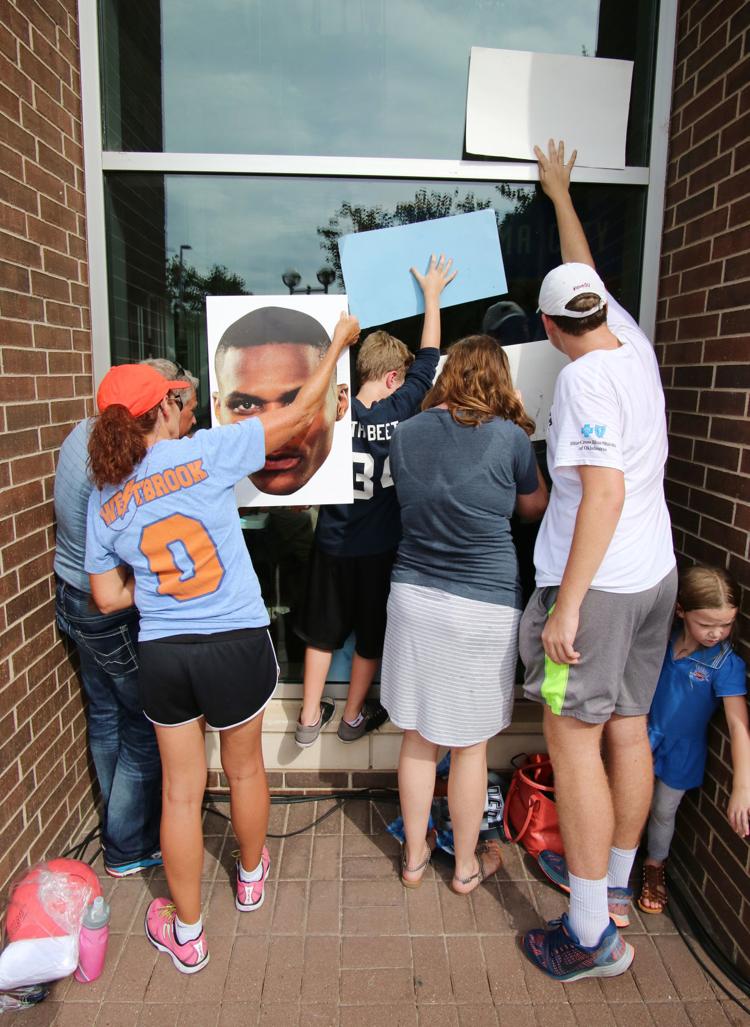 Russell Westbrook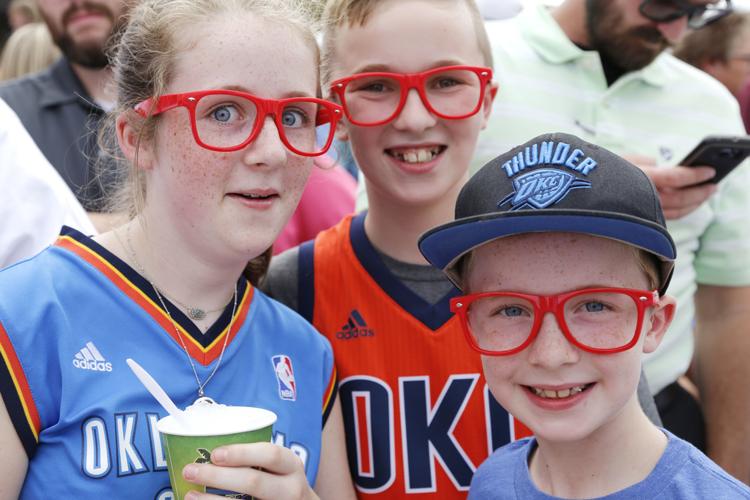 Russell Westbrook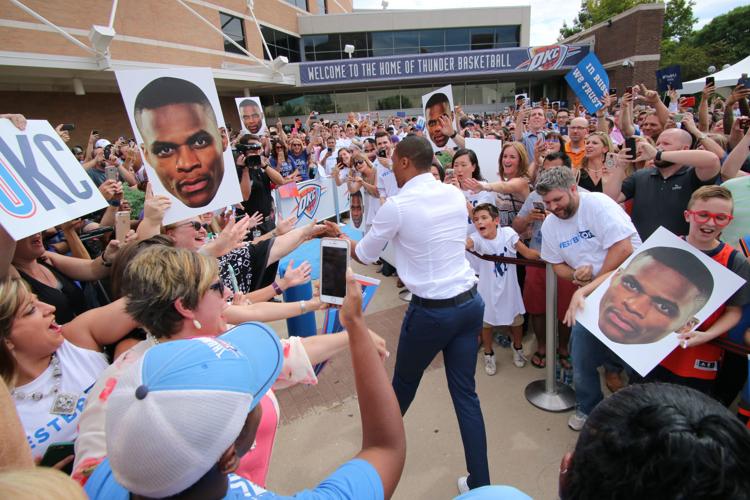 Russell Westbrook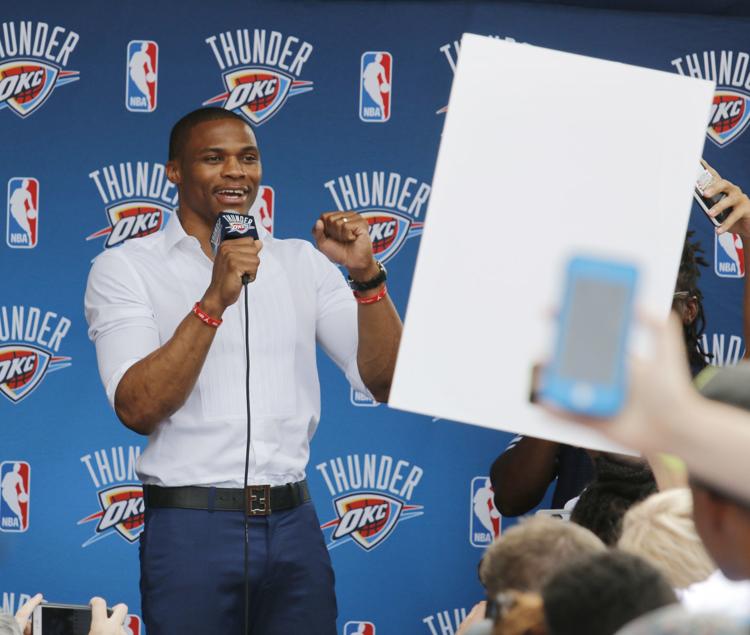 Russell Westbrook
Russell Westbrook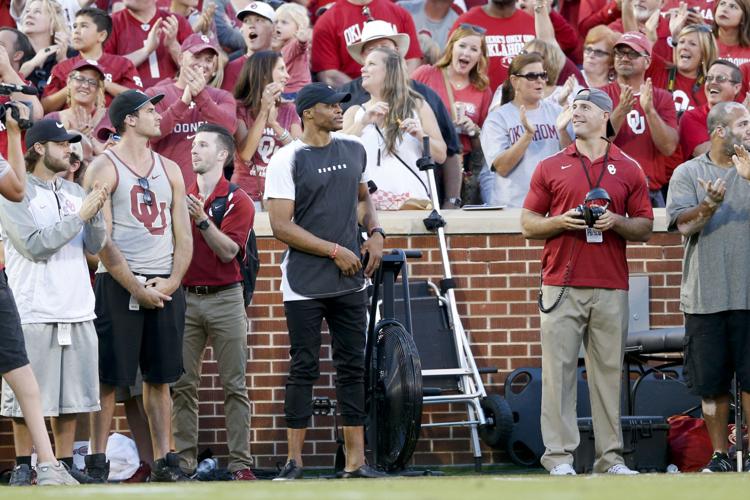 Russell Westbrook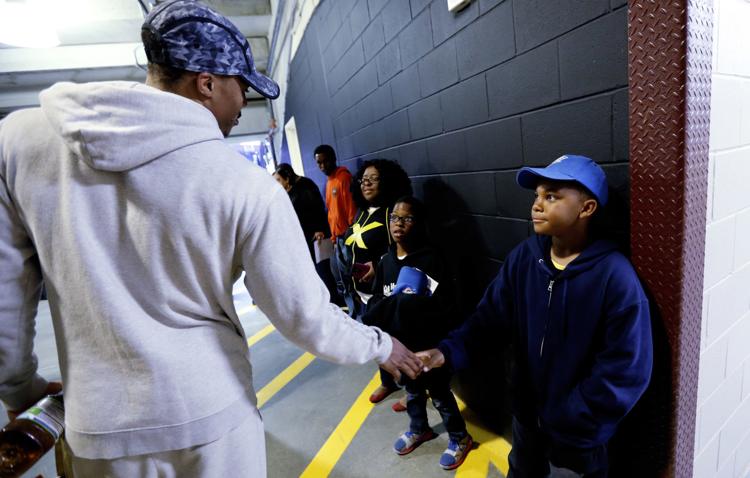 Russell Westbrook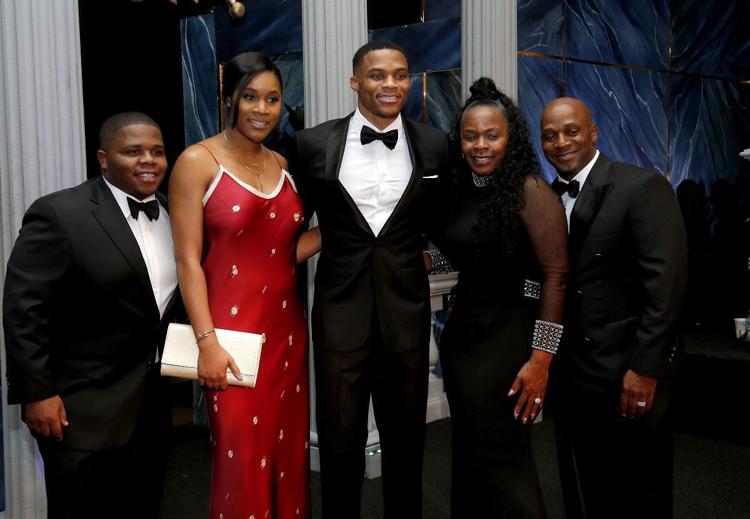 Russell Westbrook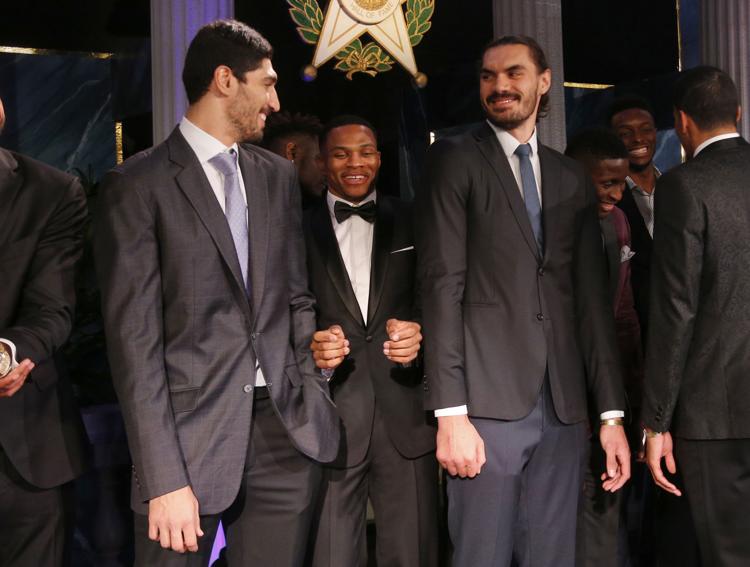 Russell Westbrook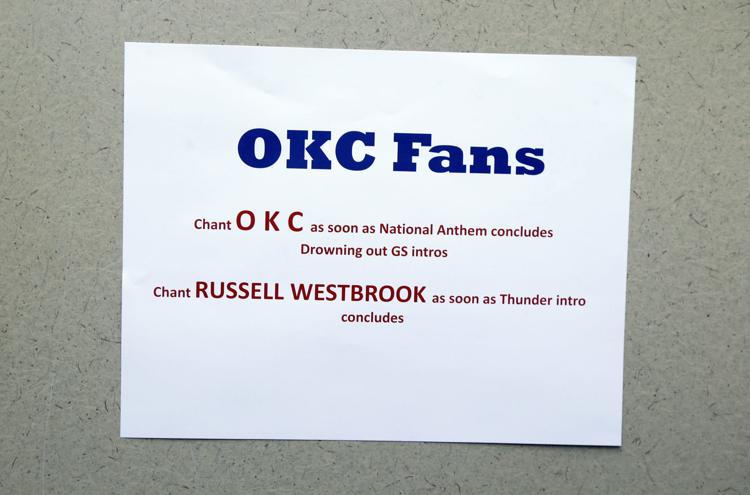 Russell Westbrook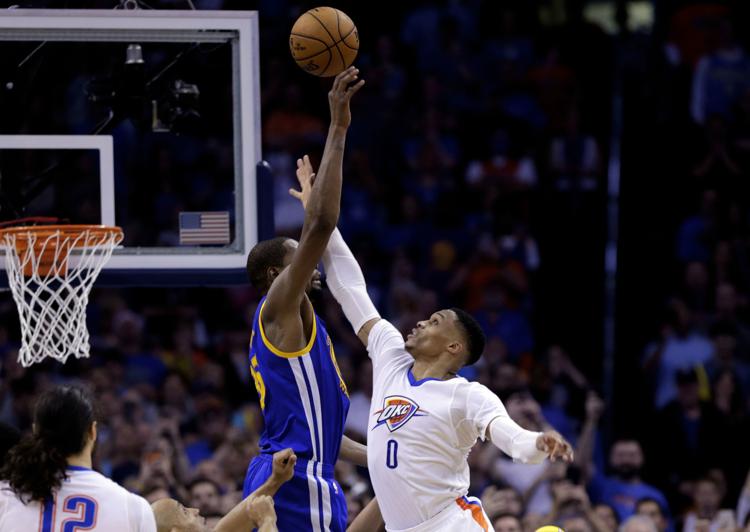 Russell Westbrook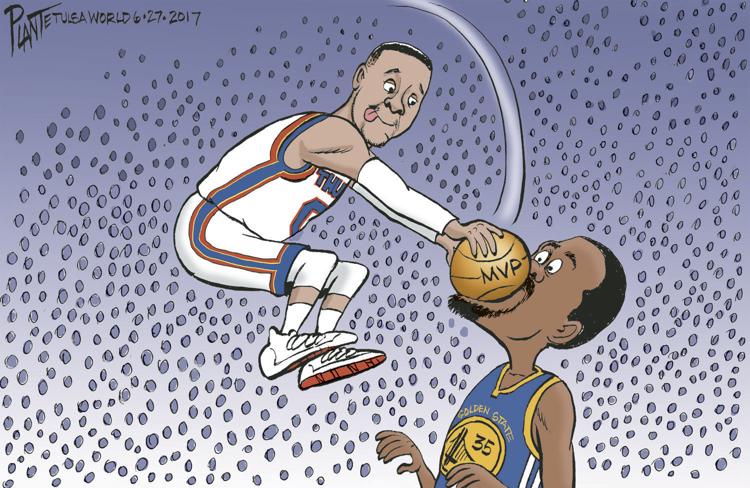 Russell Westbrook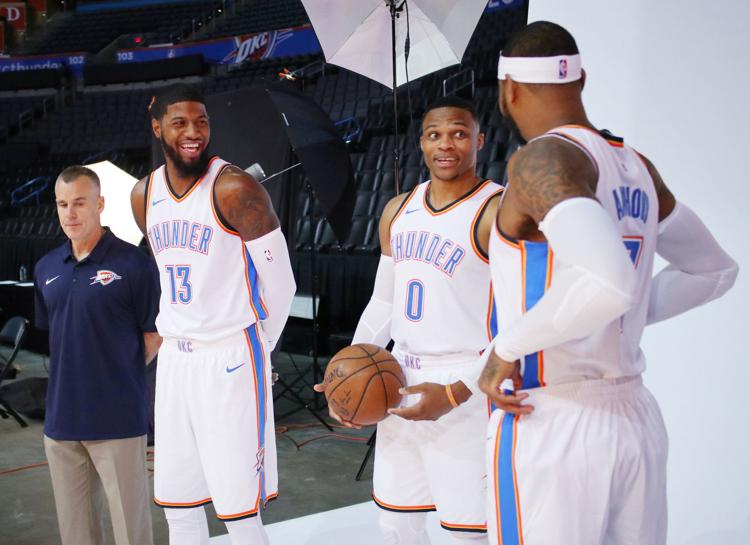 Russell Westbrook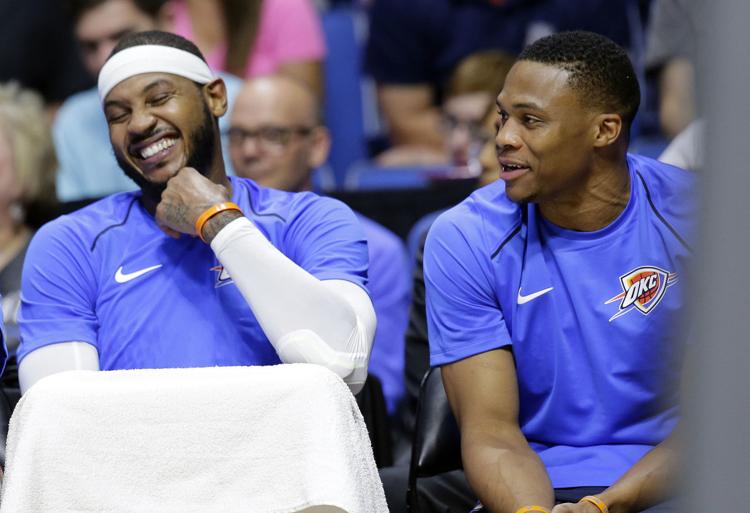 Russell Westbrook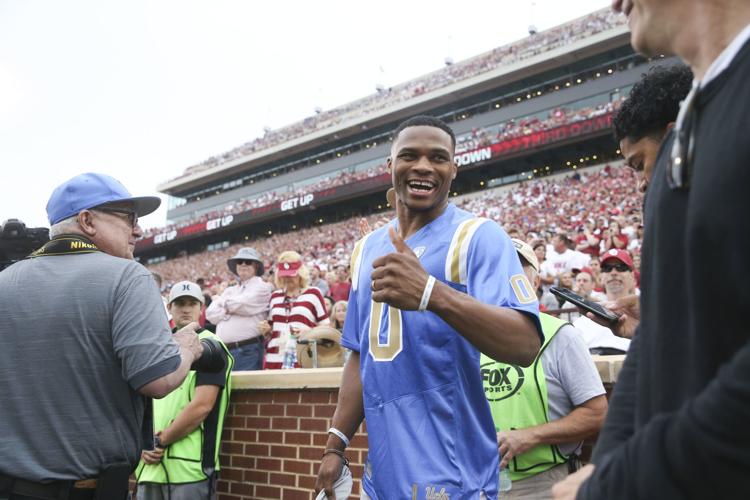 Russell Westbrook
Journalism worth your time and money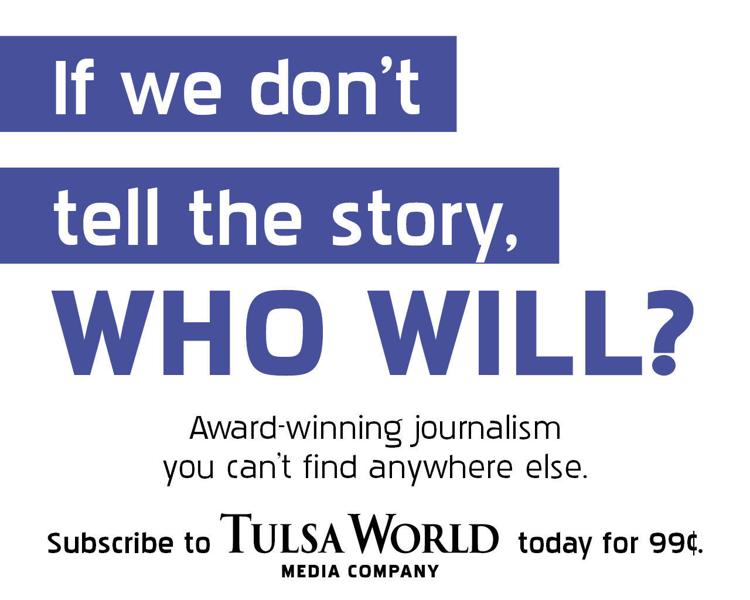 From July 2017: OKC welcomes Paul George