While approaching the dais Monday morning, Kansas coach Les Miles was greeted with a "Welcome to the Big 12" comment from the media day moderator.
His gray hairs have been dyed brown, and he now has a sizable championship ring on his right hand, but Miles is back in the Big 12 fold after 15 years away. He last coached college football at LSU, where he was fired four games into the 2016 season.
Here's a look at what he said to the media Monday.
Miles struggles in his opening statement to address the discipline of running back Pooka Williams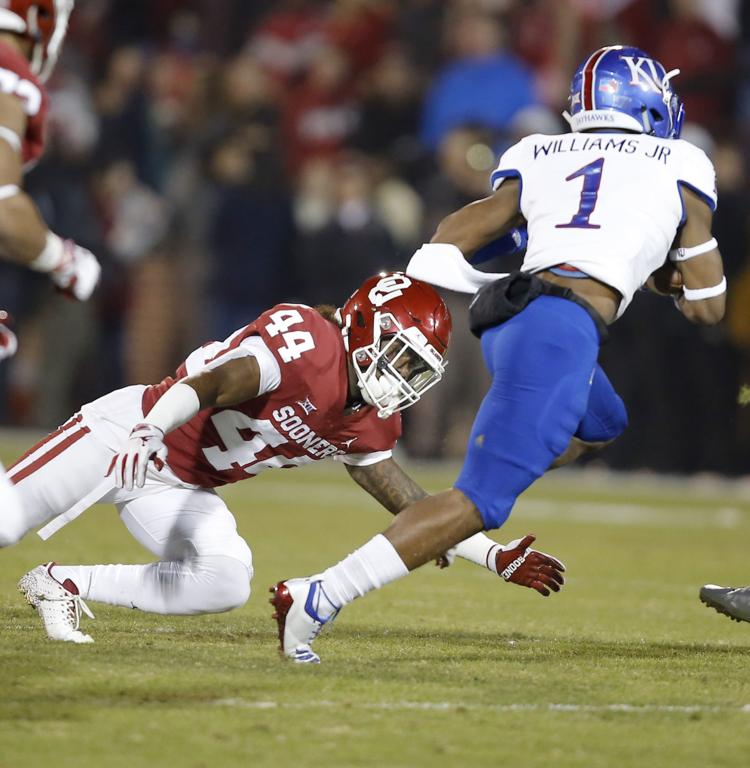 Miles has good memories of his association with the Dallas Cowboys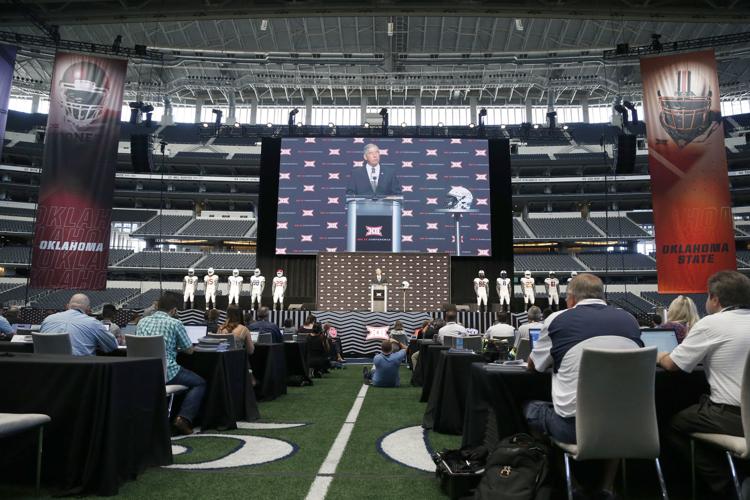 Miles thinks Kansas has more talent than OSU did when he took over the Cowboys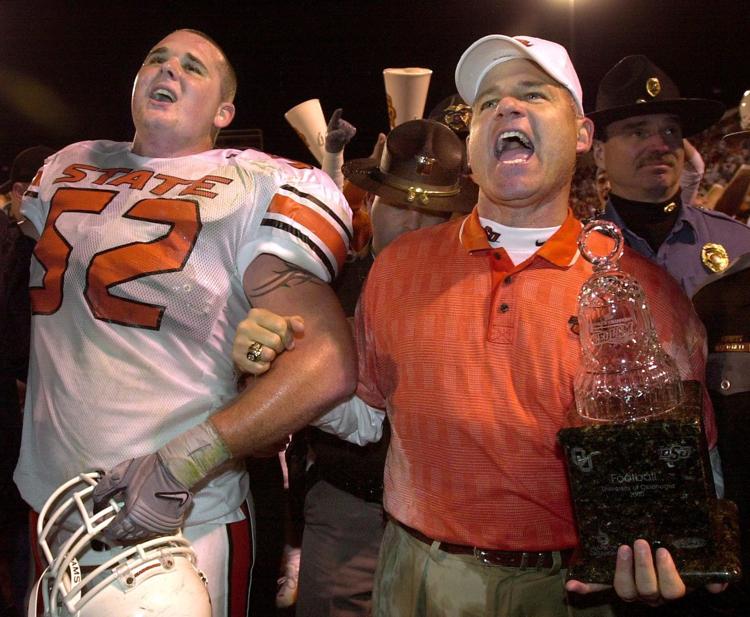 Miles on his return to coaching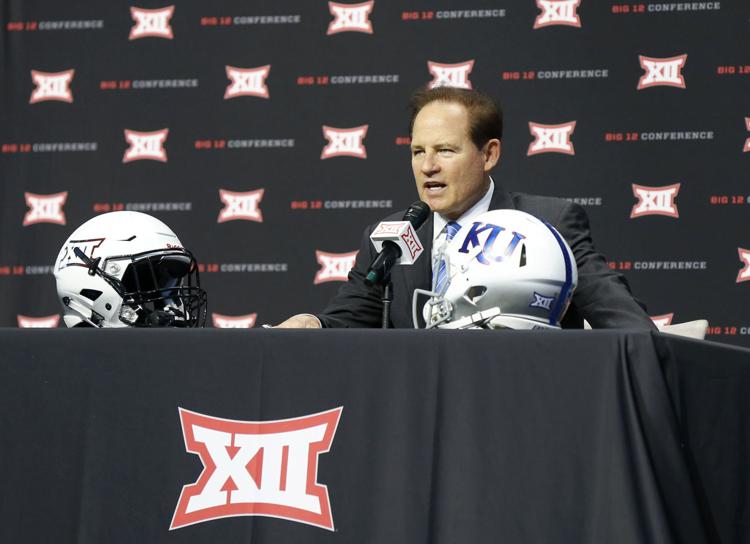 Miles on his offense this year
Miles on Kansas' offense a year ago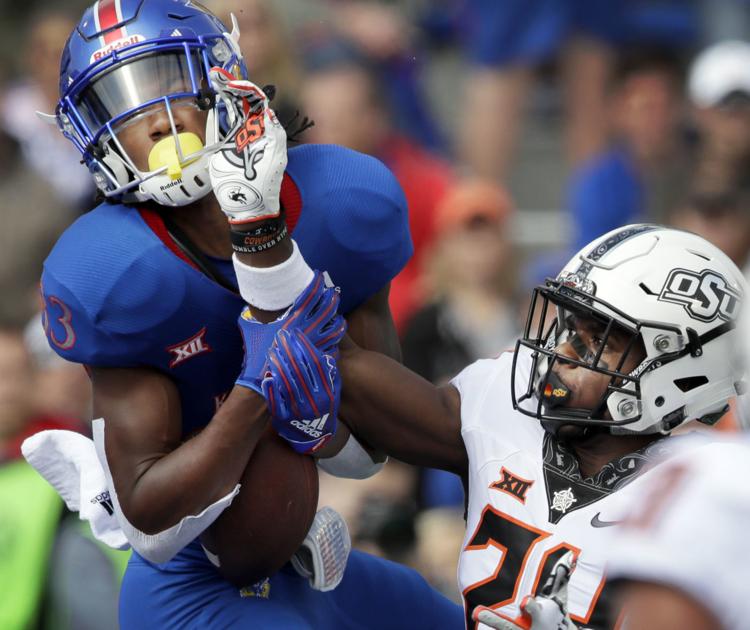 Miles on returning to coaching at age 65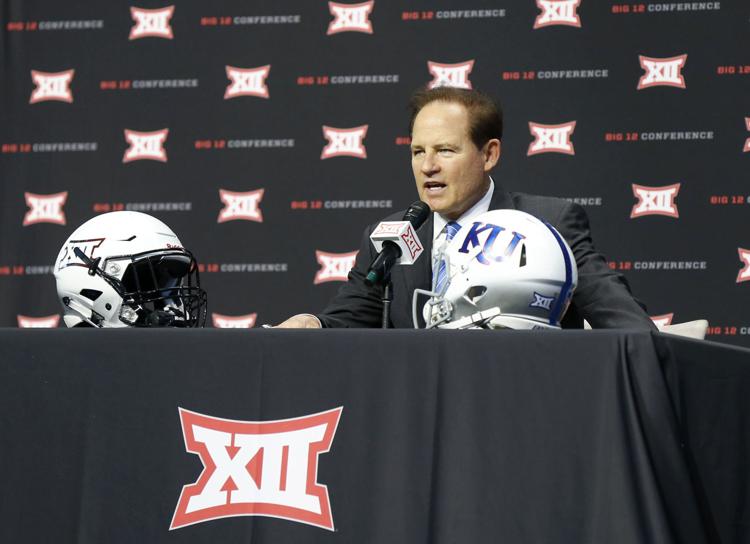 Miles on Kansas basketball coach Bill Self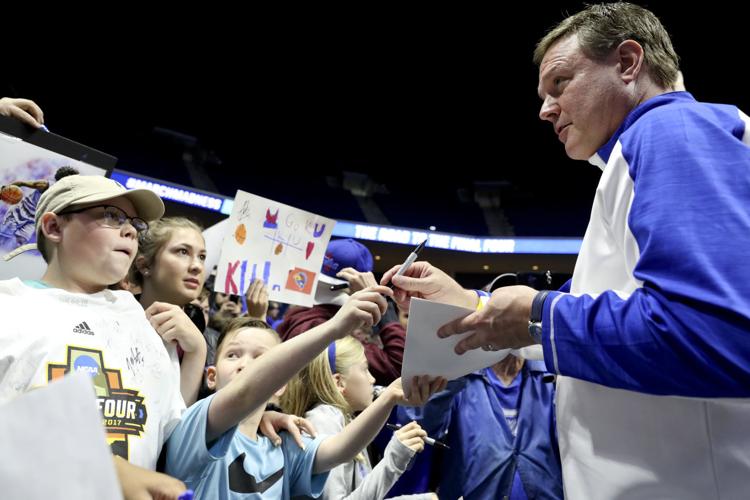 OU and Texas mascots have a dance party at Big 12 media day
---
Featured video
OU and Texas mascots have a dance party at Big 12 media day
Journalism worth your time and money