STILLWATER — Considering the ongoing enormity of the racial-equality movement, Mike Gundy's T-shirt fiasco was among the more poorly timed public missteps ever by any coach.
The Oklahoma State athletic department was very quiet Tuesday — partly because there seemed to be hardly anyone on campus, and also because OSU leadership figures were involved in multiple meetings.
This wasn't about damage control. It was about damage response, because damage was done when a photo of Gundy was tweeted Monday. He was pictured while wearing a One America Network shirt — promoting, in effect, an organization that is viewed as a far-right news vehicle. OAN's coverage of racial-injustice protests has been harshly criticized.
After Cowboys All-American running back Chuba Hubbard reacted with a tweeted threat to disconnect from all team activities, all hell broke loose on Twitter.
Hubbard and Gundy later were together for a peace-making video, and Tuesday morning Gundy met with most of his players in Boone Pickens Stadium.
"I am glad things happened the way they did," Hubbard tweeted, "because things are being changed as we speak!"
Later Tuesday, Gundy tweeted an apology video, saying he hadn't been aware of the OAN's reportedly negative position on the Black Lives Matter movement.
"Black lives matter to me," Gundy said. "Our players matter to me."
On OSU's 2019 roster, 60 of Gundy's 106 players were black.
While Gundy promises "positive changes" within the program, specifics aren't known. The Tulsa World's attempts to talk with Gundy and OSU athletic director Mike Holder were unsuccessful.
At his best, Gundy is what every school wants — a former quarterback hero and head football coach who wins consistently and usually has a high approval rating.
At his worst, Gundy is a high-maintenance, angry employee who wears an OAN T-shirt at the worst possible time.
In 2017, USA Today quoted him as saying, "Hell, (OSU officials) stay mad at me 24/7. They'll eventually run me off. They'll get tired of me and run me off. But it is what it is."
With a rollover clause that always keeps his contractual status at five years, Gundy in 2020-21 is scheduled to make $5.25 million. If OSU were to fire him now, without just cause, he would collect 75% of what he's contractually owed — about $17 million.
Even if a majority of OSU's highest-level decision-makers were in favor of a change, the university couldn't afford a $17 million buyout.
In Gundy's contract, on a list of transgressions that would legally justify a firing with cause and without the big buyout, there is a header that reads "conduct affecting university."
The explanation of such conduct: "Participating in any conduct, committing any act, or becoming involved in any situation, occurrence, or activity that brings (Gundy) into public disrepute, contempt, scandal, or ridicule or that reflects unfavorably on the reputation or the high moral or ethical standards of (OSU)."
Because wearing an OAN shirt wasn't an actual crime, a judge almost certainly would order OSU to pay Gundy what he's due to make.
However, wearing the shirt undeniably was an exercise in terrible judgment.
College football is all about recruiting. If rivals are given ammunition to use against you — and if the ammunition is provided by the head coach — it's the ultimate in counter-productivity.
Gundy first expressed a fondness for OAN in April. At the time, I'd never heard of OAN. I get hundreds of channels, but not that one.
The T-shirt, though — I just couldn't imagine why Gundy would leave the house while wearing something that might offend anyone.
It's interesting Gundy has gotten tangled in two T-shirt situations. In 2011, during the construction of his house, the coach hired a trim specialist for an $80,600 job.
When the specialist showed up for work at the home site, he is said to have worn an OU Sooners baseball shirt. Gundy was angered and fired the guy.
Surely Gundy owns a thousand OSU-branded shirts. The OAN shirt choice was inexplicable and resulted in a real problem for him and for the university.
While in public, and even if he's on a fishing trip far, far away from Stillwater, Gundy always is associated with Oklahoma State football.
His face essentially is an OSU logo.
Wear an OSU shirt. Market your program.
In spite of Gundy's history of acrimony with Holder and the late T. Boone Pickens (the sledgehammer-wielding donor whose gifts were chiefly responsible for OSU's beautiful stadium and facilities), the Gundy-Oklahoma State marriage should be one made in football heaven.
Even at the still somewhat young age of 52, Gundy is more synonymous with OSU football than any other figure in the 119-year of the program.
Jim Lookabaugh and Pat Jones were OSU head coaches for 11 seasons. Gundy is preparing for his 16th season as the head man. As a quarterback, assistant coach, coordinator and the head coach, he's been involved in 29.5% of all OSU football games ever played.
With regard to longevity, Gundy is approaching levels occupied by OU coaching legends Bennie Owen (22 seasons with the Sooners), Bob Stoops (18 seasons), Bud Wilkinson (17 seasons) and Barry Switzer (16 seasons).
At his best, Gundy is a sensational representative of the OSU brand. For the Bedlam game last season, he wore a hoodie with the words "loyal and true" embossed on the front.
For Gundy, being consistently "loyal and true" would equate to always being at his best.
Being at his best should result in changes that would result in a healthier and happier Cowboy football program. Being at his best should result in common-sense decision-making that doesn't make university officials and players cringe.
For $5.25 million, it's a fair expectation.
Money aside, asking a coach to do the right things always is a fair expectation.
Tulsa World Sports Editor Michael Peters talks about the upcoming college football season
2019 OSU football season recap: Chuba Hubbard, improved defense and injury problems
Memorable moments: Chuba Hubbard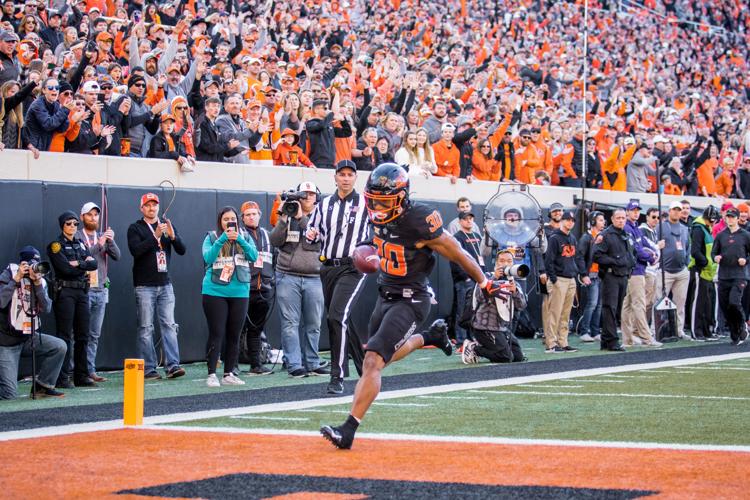 Defensive takeaways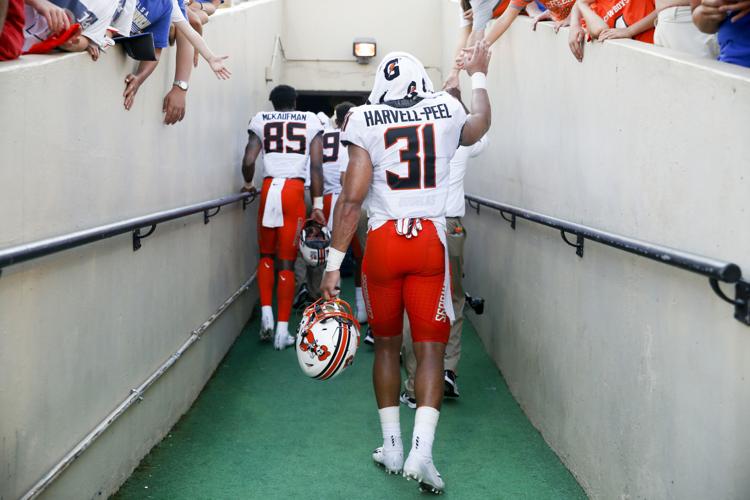 14th consecutive bowl game
Three questions about 2019: Was the season a success?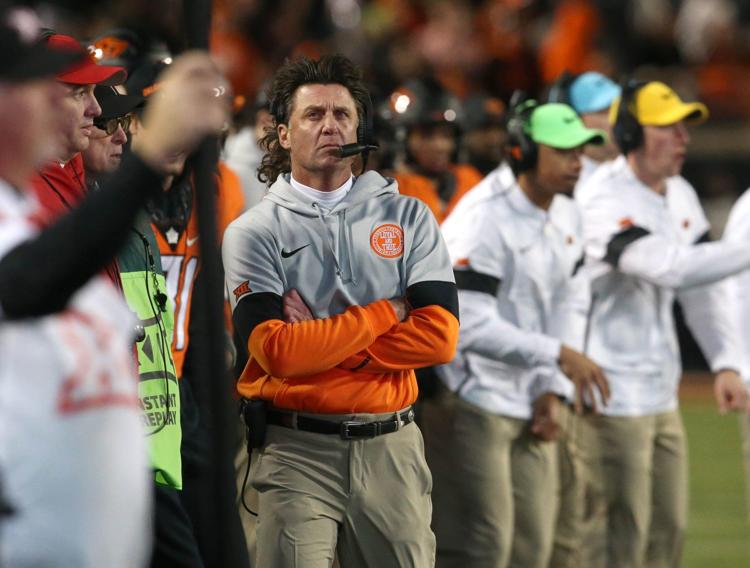 2. What went right?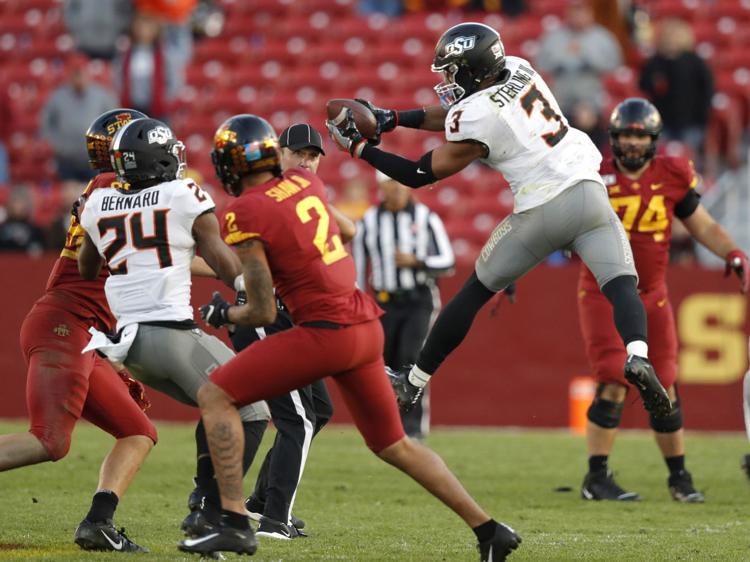 3. What went wrong?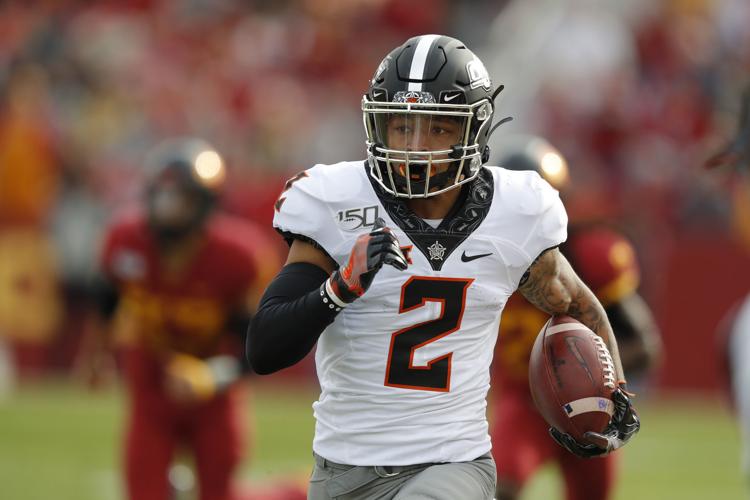 What to expect in 2020?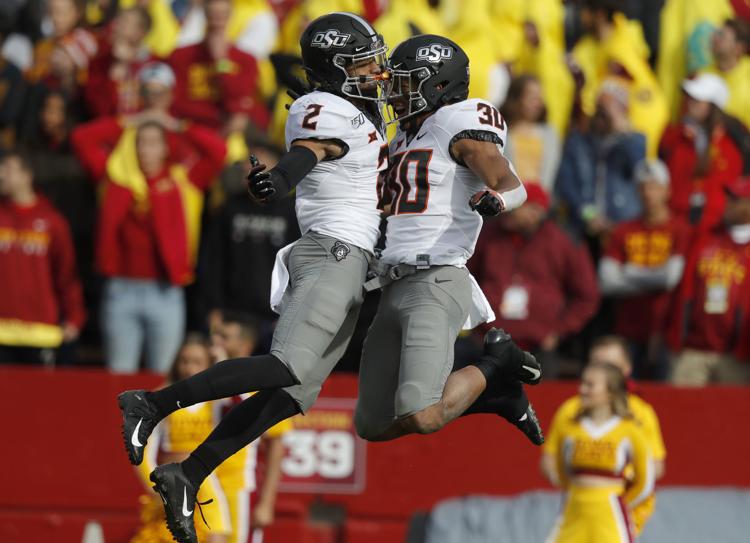 Top Returners: Chuba Hubbard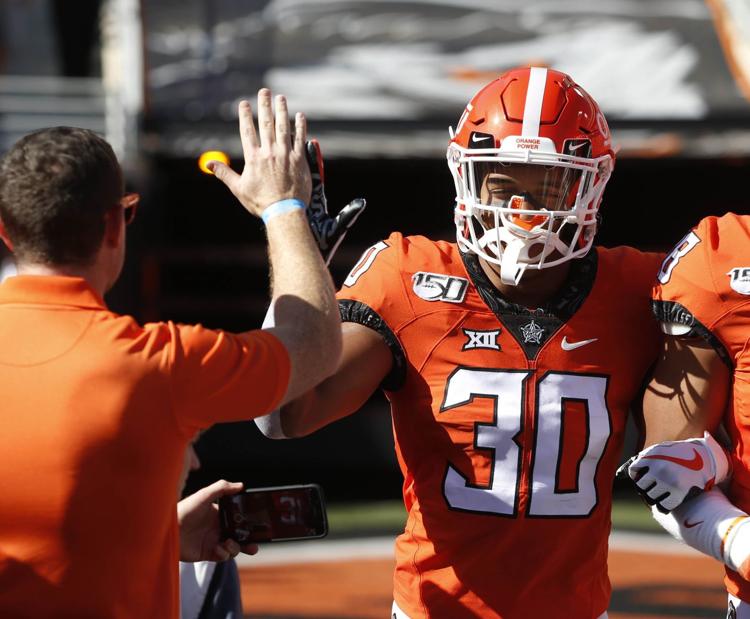 Top Returners: Tylan Wallace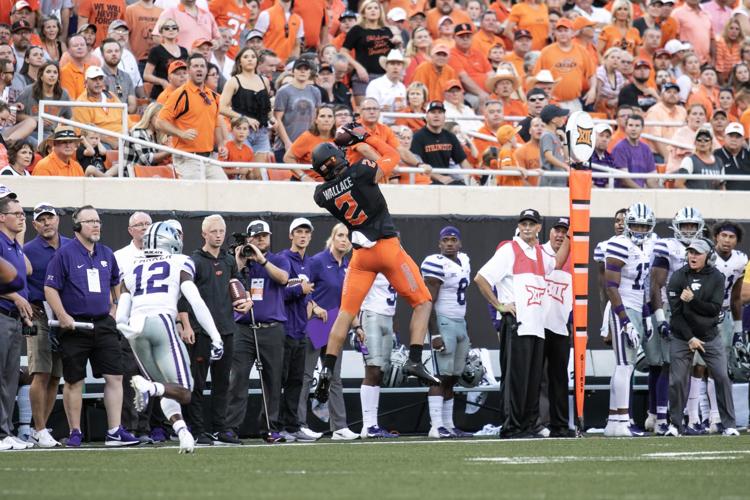 Top Returners: Amen Ogbongbemiga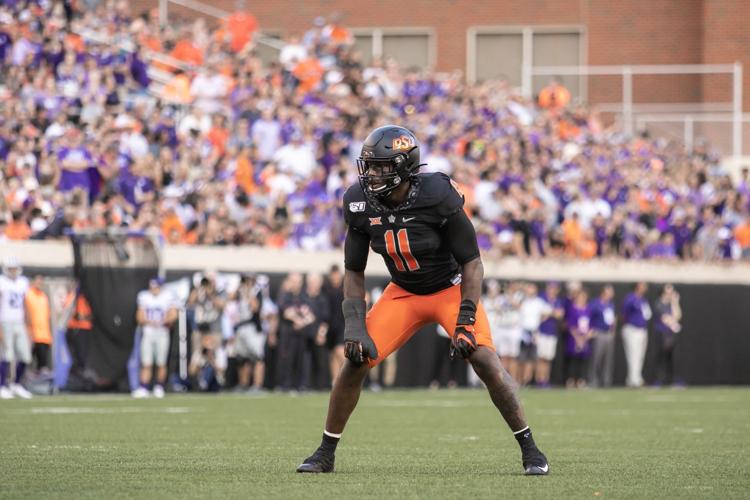 Biggest losses: Johnny Wilson
Biggest losses: A.J. Green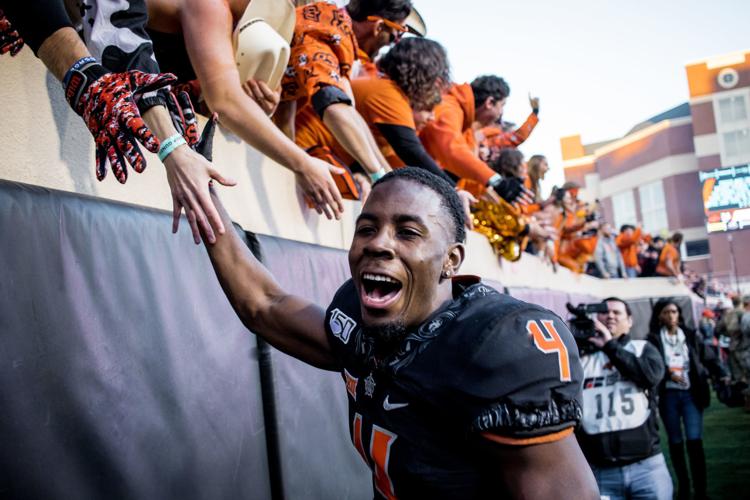 Biggest losses: Marcus Keyes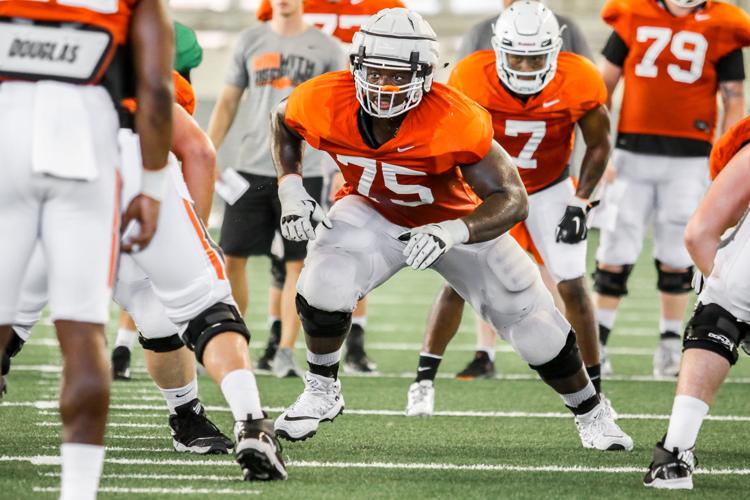 Postseason Awards: Offensive MVP: Chuba Hubbard
Defensive MVP: Kolby Harvell-Peel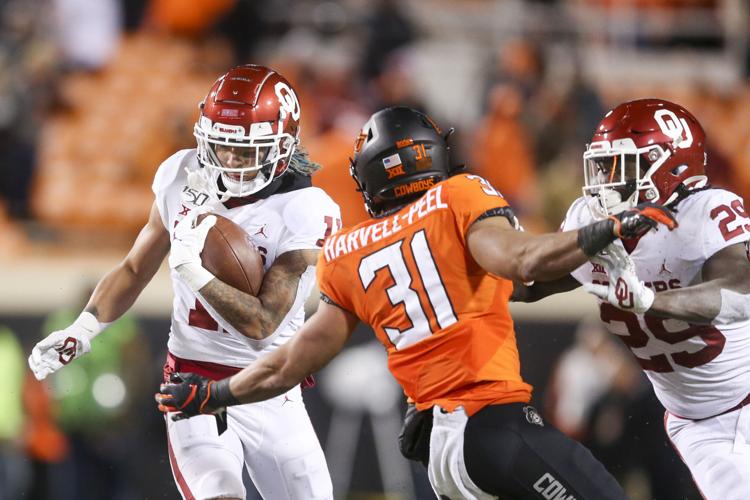 Assistant of the year: Kasey Dunn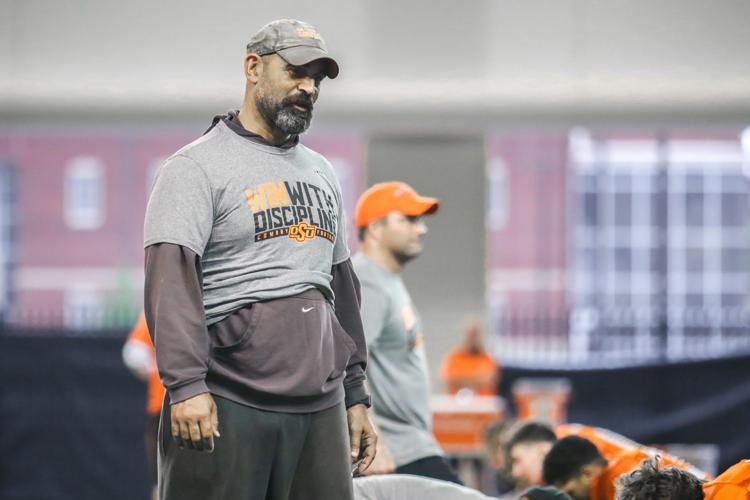 Newcomer of the year: Spencer Sanders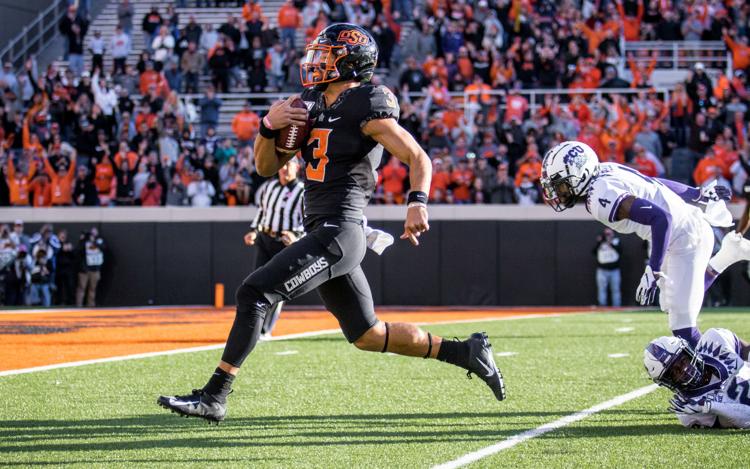 OSUSportsExtra.com: Home to everything orange and black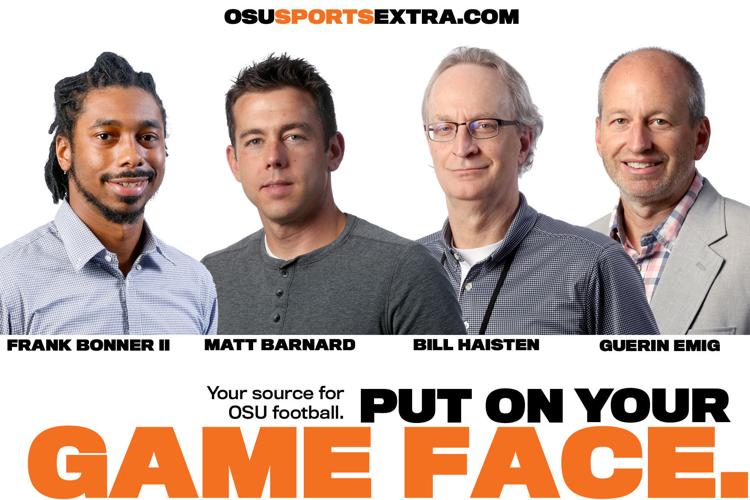 OSU holds pep rally for football team at Student Union