Whether you're a university official or a season-ticket holder, this is exactly what you do not want.
On the ESPN.com college football home page, positioned next to an Oklahoma State logo, is this header: "MIKE GUNDY CONTROVERSY."
Any summer focus on Oklahoma State football should center on the potential for a special season.
Instead, there is the "MIKE GUNDY CONTROVERSY," a situation that for 10 days has been a grinding source of stress for those in the OSU administration and football office.
It's a frequently asked question: In advance of what would be his 30th season with the OSU program, will the 52-year-old Gundy be fired?
I don't know because, apparently, no one knows.
It hasn't been determined, I'm told.
Apparently, it's still a discussion topic at the highest level of the Oklahoma State pyramid.
Apparently, there hasn't been a defining determination as to whether Gundy violated terms of his contract.
Such a violation, according to his contract, would include "becoming involved in any situation, occurrence, or activity that brings (Gundy) into public disrepute, contempt, scandal, or ridicule, or that reflects unfavorably on the reputation or the high moral or ethical standards of (OSU)."
What I can do today is bundle the information I've gotten from sources and share this speculation: There seems to be a 70% likelihood that Gundy will survive and coach a 2020 Cowboy squad that has the pieces required for a run at the Big 12 championship.
That would leave a 30% possibility of a dismissal and, presumably, an interim head coach arrangement for the upcoming season.
A firing would not occur solely on the basis of reckless comments made by Gundy in April and the mistake of him having publicly worn a One America News network shirt. From Chuba Hubbard and several teammates, there was angry reaction to the tweeted Gundy image.
"I stand for what's right," Hubbard said during an appearance on ESPN's "First Take" show, "and I felt what (Gundy) did wasn't right. I feel a lot of people need to be educated, including myself. It's my job to educate myself first and then to educate people who aren't educated."
Gundy also got some ESPN face time, referring to himself as having been a "dumb ass" for wearing a shirt that promoted a network that has been critical of the Black Lives Matter movement.
Gundy-OSU disharmony dates to 2012 and a contentious contract negotiation. A wedge seemed to have been driven between the coach and the administration.
Specifically, Gundy was on one side. Athletic director Mike Holder and donor T. Boone Pickens were on the other.
The three most powerful people in the OSU system were not on the same page or, at times, on speaking terms.
If money were no object, a firing might have happened last week, with Gundy's T-shirt having been the final straw. Money is a massive object, though. Gundy's buyout currently amounts to $17 million.
During a good year — with no pandemic impact on finances — a $17 million settlement would be extremely painful for OSU. In 2020, with the certainty of significantly impacted revenue for the athletic department, a $17 million settlement would be impossible.
The positive glow from Boynton's Zoom was zapped 25 hours later, when Yahoo Sports released a scathing piece on Gundy. Pete Thamel wrote that Gundy is "so distant from his program and consumed by his own ego that he'd lost touch with his team. ... Burns Hargis, who is napping in the twilight of his (OSU presidency), has long been afraid to publicly confront and mentor Gundy in the way Hubbard did."
"Holder is the former golf coach who got promoted to athletic director on the qualification that he was chummy with (Pickens)," Thamel wrote.
In the Yahoo piece, Gundy got rocked. Hargis and Holder got popped. Hargis and Holder can't be happy right now.
While sources insist there aren't race-related problems in the OSU program, there are acknowledgements that Gundy hasn't developed actual relationships with most of his players.
The $17 million questions: whether the Cowboy football program, especially in recruiting, is so stigmatized that the damage is irreparable; and whether Gundy can avoid another "CONTROVERSY" while keeping promises to make personal and program changes.
---
2019 OSU football season recap: Chuba Hubbard, improved defense and injury problems
Memorable moments: Chuba Hubbard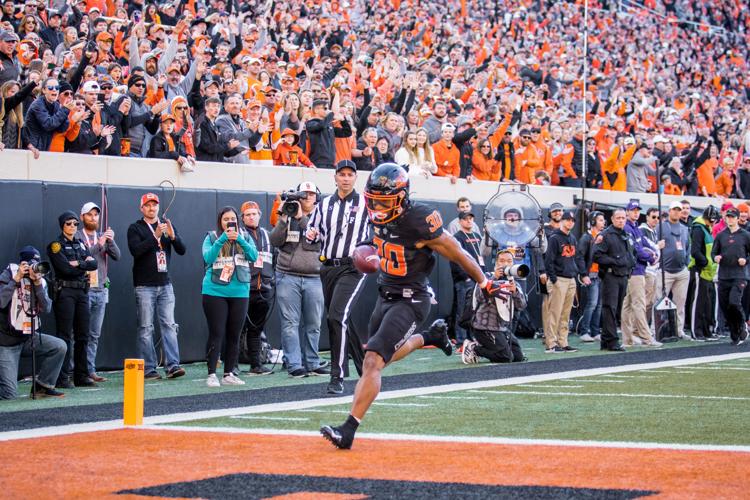 Defensive takeaways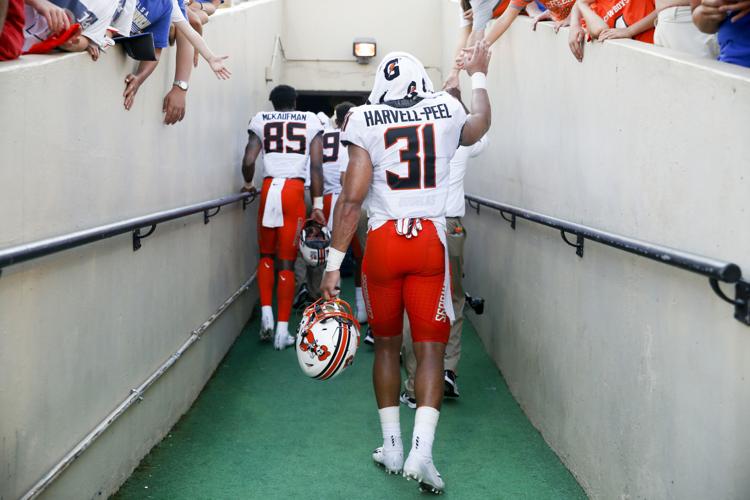 14th consecutive bowl game
Three questions about 2019: Was the season a success?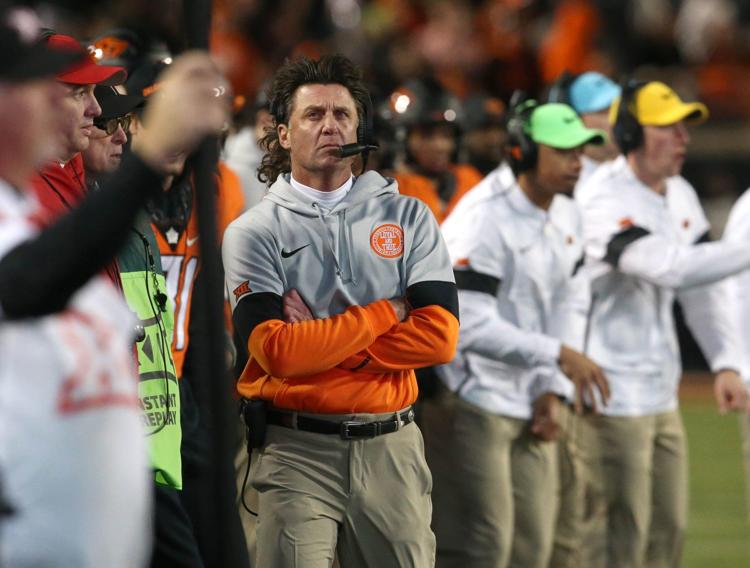 2. What went right?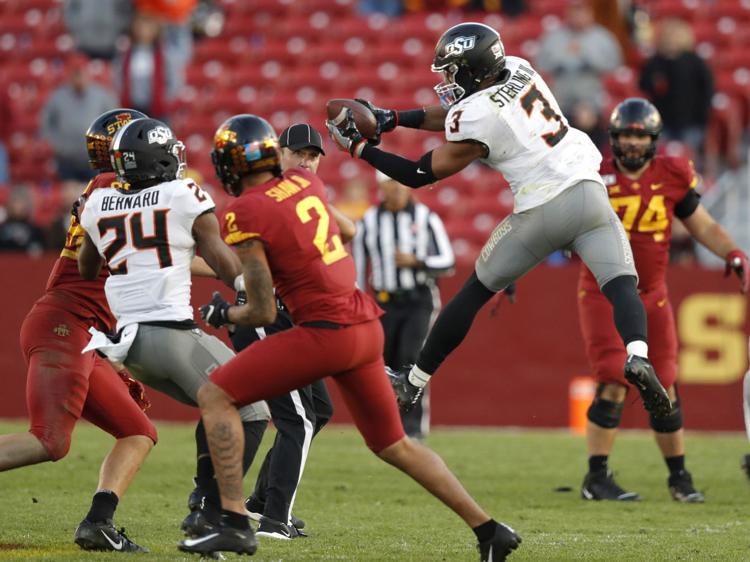 3. What went wrong?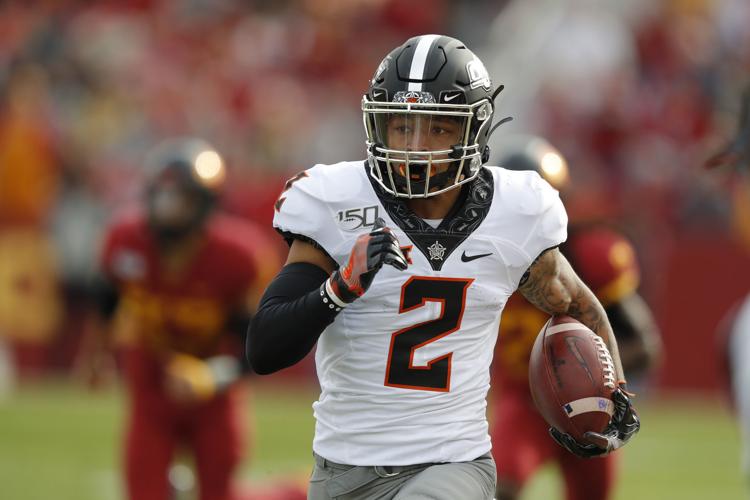 What to expect in 2020?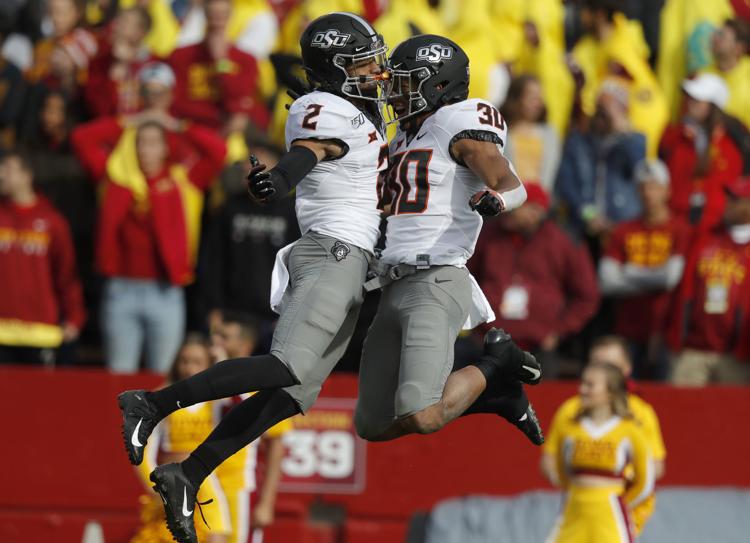 Top Returners: Chuba Hubbard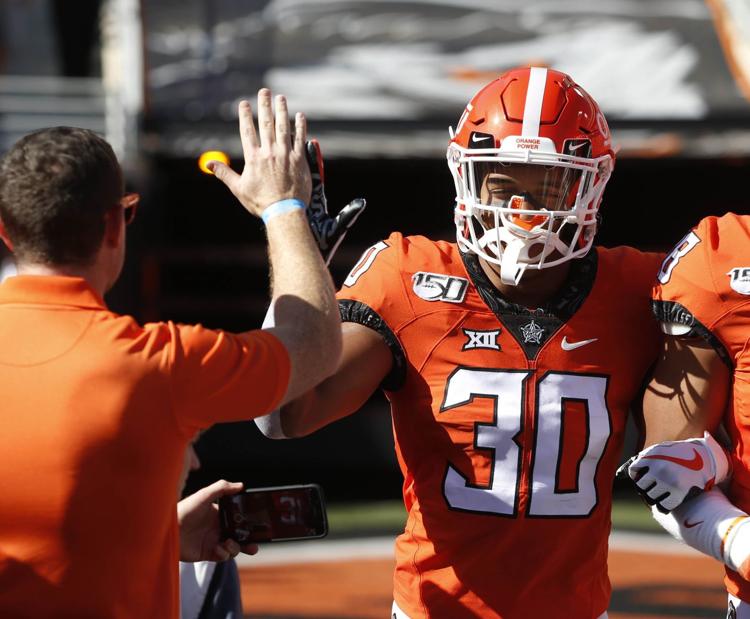 Top Returners: Tylan Wallace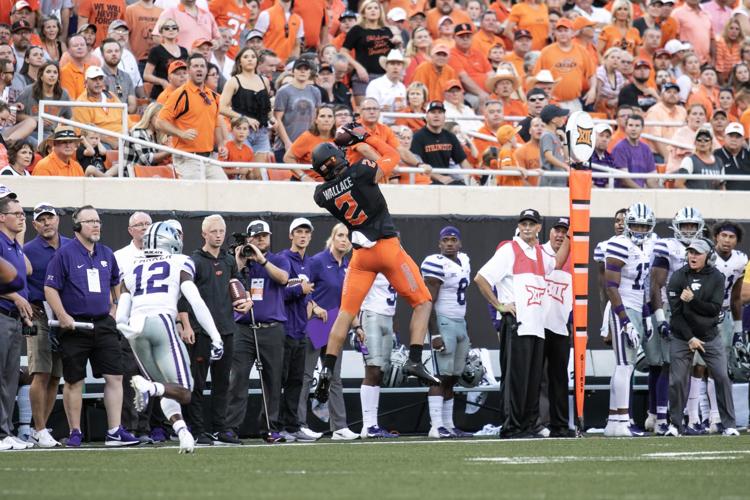 Top Returners: Amen Ogbongbemiga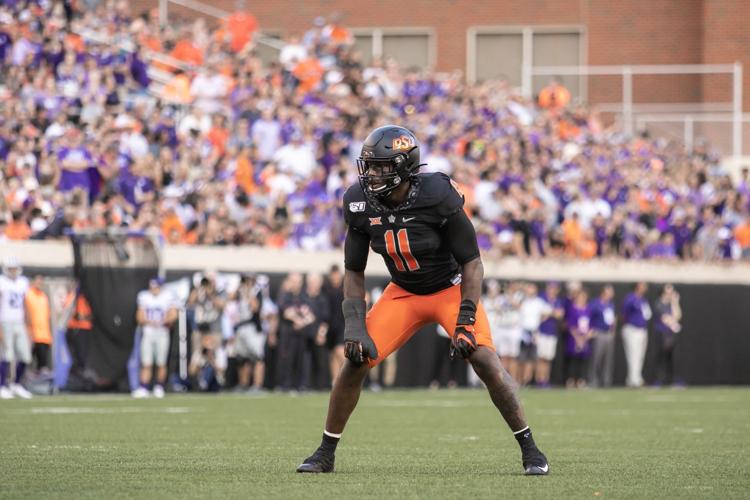 Biggest losses: Johnny Wilson
Biggest losses: A.J. Green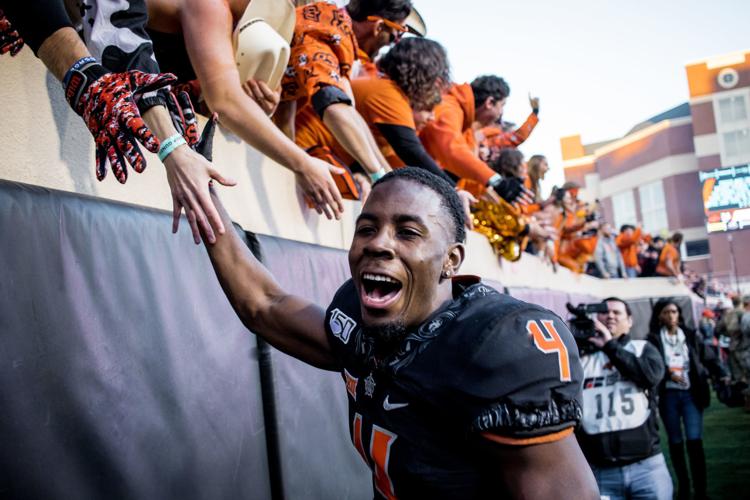 Biggest losses: Marcus Keyes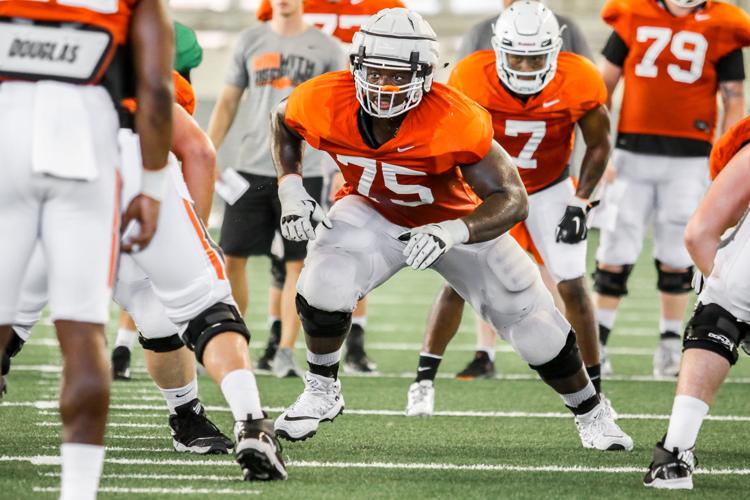 Postseason Awards: Offensive MVP: Chuba Hubbard
Defensive MVP: Kolby Harvell-Peel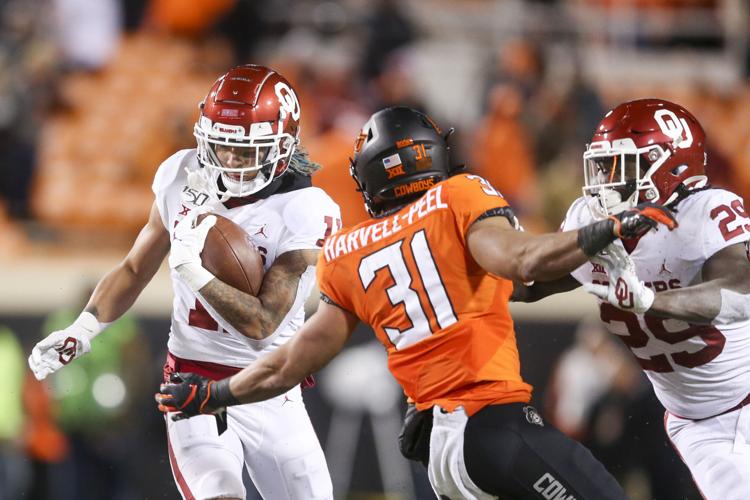 Assistant of the year: Kasey Dunn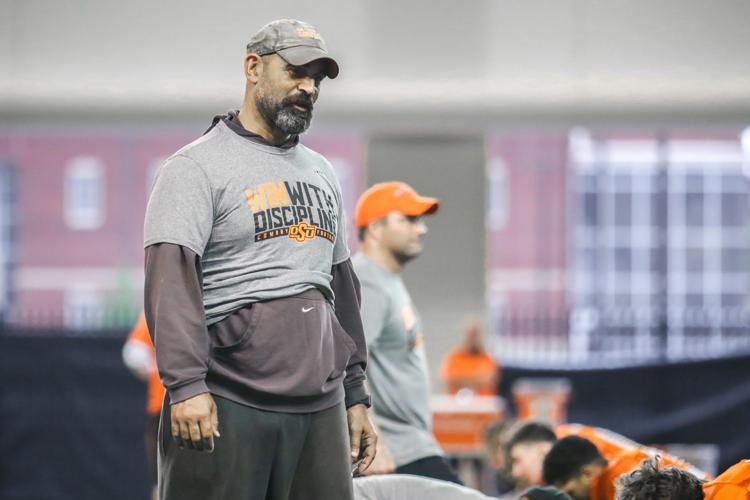 Newcomer of the year: Spencer Sanders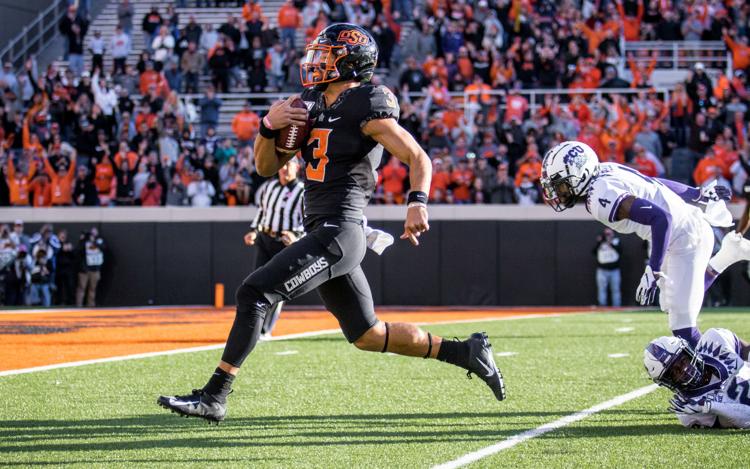 OSUSportsExtra.com: Home to everything orange and black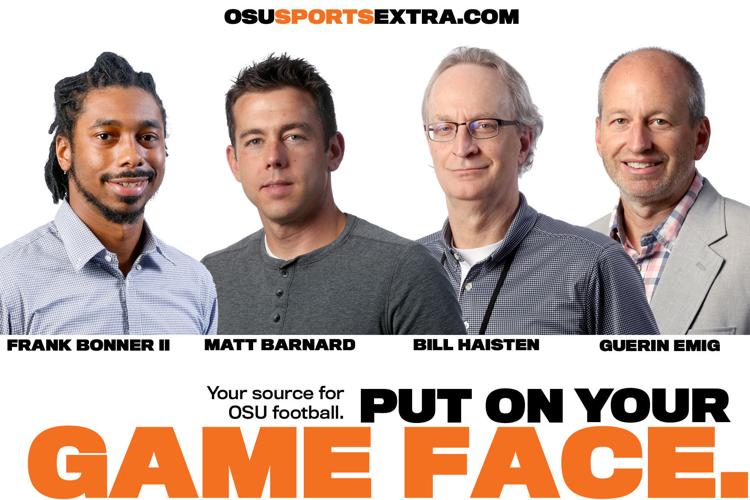 OSU holds pep rally for football team at Student Union