Mike Boynton was chatting about the potential of his Oklahoma State basketball team the other day, and about the possibility of a successful appeal of the Cowboys' NCAA penalties, when he pivoted to something far more important.
"We have issues in our country with race. It's a fact. There's no way around it," he said. "We have to come together and admit that here's a problem we can fix. How do we fix it? Let's talk more and understand each other better and let's expose things that we don't agree with together. And then we can get to a point where people all feel comfortable with how they're being treated.
"Until we get to a point where people stop resisting it because they want to attack it, we'll continue to have these discussions. And we'll make progress. But we'll make it much smaller than we could otherwise."
Mike Gundy remains the face of OSU athletics. That's unfortunate, Gundy's mullet having twisted from gimmick to punchline the past several weeks of grappling with issues related to COVID-19's onset and George Floyd's killing.
Boynton, at least, has become the Cowboys' voice. They are lucky he is so comfortable to use it.
He touched on the pandemic during his video session with reporters this week, saying he wears a mask when he's out in Stillwater to set an example for his children and his community. A sensible message, given the coronavirus is raging again.
Boynton's prime words, though, were on race.
"Our challenge, quite honestly, is most of the time people in power are resistant to change," he said. "You've got to relinquish some of that to get something else on the back end."
He needed more than a handful of media listening. OSU should have piped his address across the athletic department and down the interstate to the state legislature and governor's office.
"I hope these conversations continue to happen as people get back to their normal lives so that we can make significant change long term," Boynton continued. "I've said it before. Dr. King, Rosa Parks and Harriet Tubman, those people made sacrifices that they never got to enjoy so that I'm able to do what I do now for a living. In Oklahoma, in a place where you probably, in the 1950s, never thought that a Black guy would be coaching the basketball program.
"And my job is to, sometime 75 years from now, is to not be living but to have had the impact while I was here that my son and maybe his son and his son will have a better experience for the same reason."
Boynton is coaching the Cowboys just three years after none of us knew who he was. He was born and raised in Brooklyn. He played at South Carolina.
And yet here he is, attaching personal, meaningful context to an issue that is as important as it is uncomfortable in this cherry red state.
"The thing about 'Black Lives Matter,' that's a really significant phrase. But it's not just a hashtag," Boynton said. "I think there's a conflation of two things that are really damaging the messaging here. 'Black Lives Matter,' for me, is significant because I want to at least assume that my life has the same value as anyone else's. There have been instances where you question whether that's the case. That's been across the history of our country.
"But there's also a hashtag and a movement and an organization that maybe has some people who don't speak to the true essence of that basic concept.
"The challenge that I have is the people who want to fight what I say when I say, 'Black Lives Matter,' and their response is, 'All lives matter,' then I don't think they are really understanding. Just listen. I'm not saying that Black lives only matter or that other lives don't matter. I'm saying that all lives matter, just like you are.
"And if you're saying that all lives matter, then you're actually agreeing."
The words come at a time OSU's Black Alumni Society has drafted a two-page statement on the need for a sort of racial awakening at the university in general and within OSU athletics in particular.
They come at a time OSU President Burns Hargis, while addressing racial issues on a Tulsa World Let's Talk virtual town hall, says: "Diversity and inclusion have been a high priority from day one. I came to this job a little over 12 years ago. I heard too many horror stories of the old days from people of color."
They come at a time where, if last week's OSU football player uprising is any indication, diversity, inclusion and tolerance must be a higher priority.
Boynton's message isn't likely to change policy. I'm not even certain it will change many minds, locked as they have become.
I'm simply moved by the fact he spoke so willingly.
The day Boynton departs as OSU basketball coach, many of you will remember him by whether he won, not by what he said. It's how the business works, much as I'd like to think the past month has changed that narrative.
I'm just glad he was here this week, and that his voice rose above so much around him.
Mike Gundy should be marketing OSU football, not making trouble for it
OSU men's basketball season in review: The MVP. The highs and lows. What to look for next season
MVP: Cameron McGriff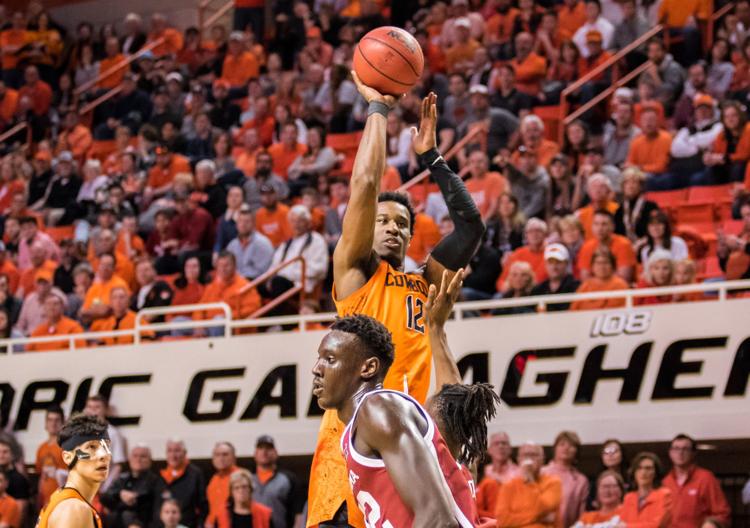 Breakout player: Isaac Likekele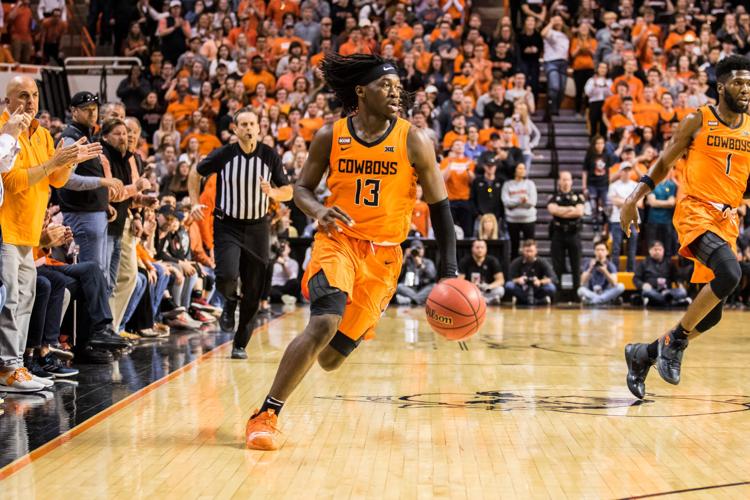 Top moment of the season: Win at Texas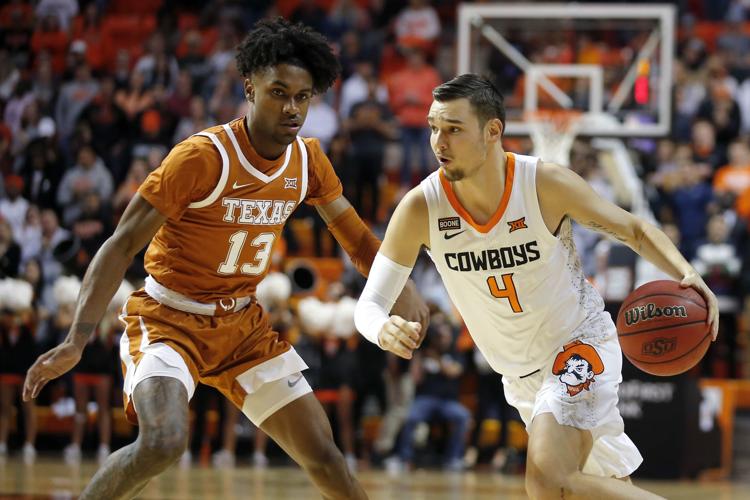 Low moment of the season: Loss at Iowa State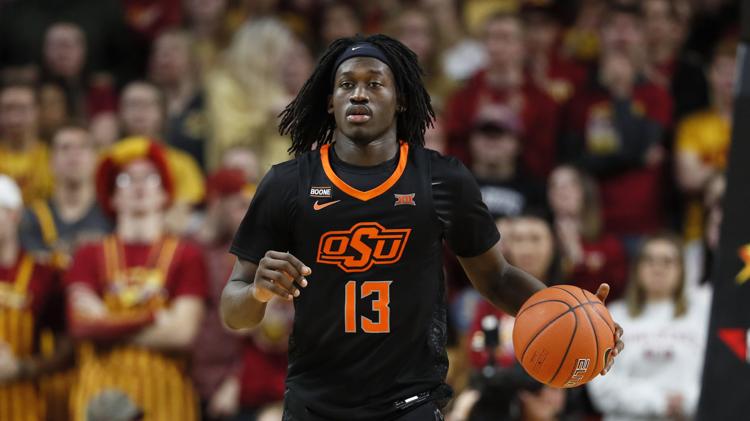 Top question entering next season: Who will fill the leadership void?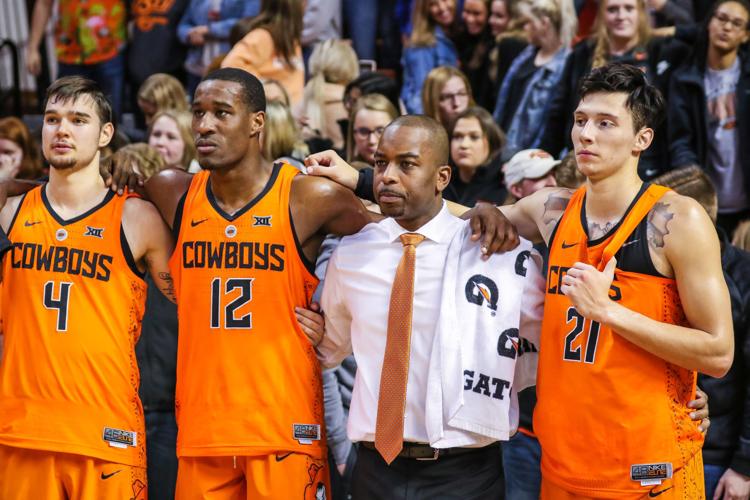 Key recruit coming next season: Cade Cunningham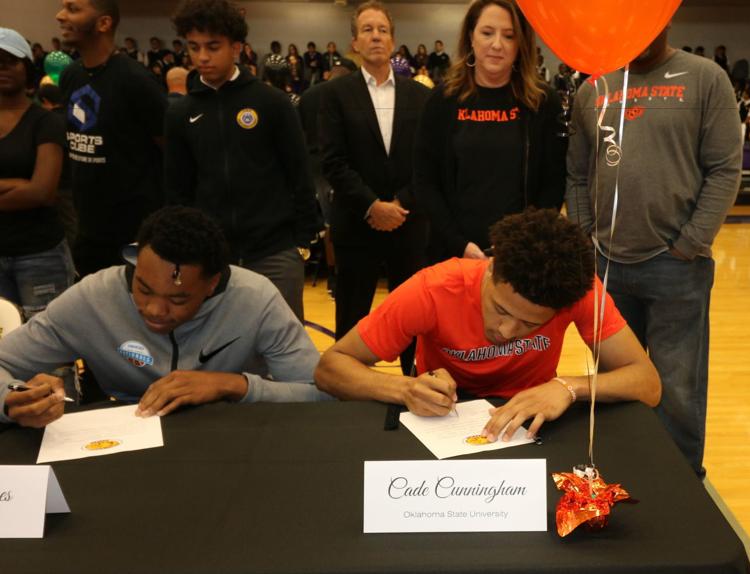 Bars, restaurants and entertainment venues are closed indefinitely because of the COVID-19 threat.
What would Oklahoma have done in the NCAA Tournament this year?
I've probably spent more of my life watching and talking about movies than most people would consider healthy or normal.
OSUSportsExtra.com: Home to everything orange and black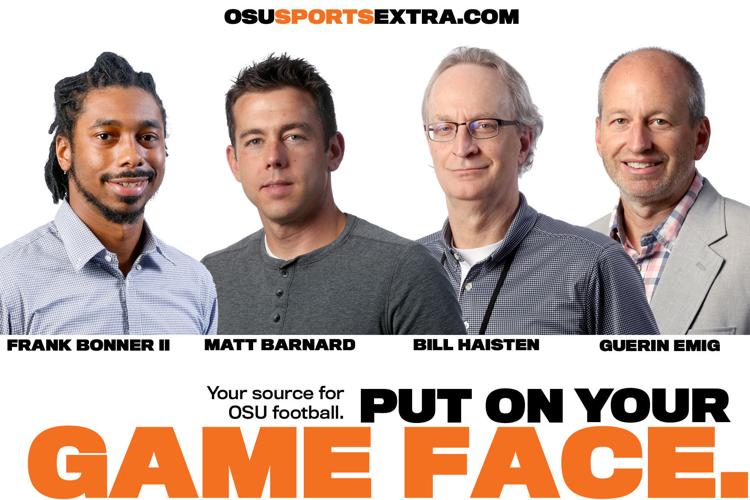 Complete coverage of COVID-19