After a controversial Monday afternoon, much of the drama surrounding Oklahoma State football seemed to subside by sunset.
Star running back Chuba Hubbard, a potential Heisman candidate, threatened to boycott the team over coach Mike Gundy wearing a One America News Network shirt. Other Cowboys players publicly stood with their teammate, voicing their support on Twitter.
Hours later, Hubbard and Gundy appeared alongside each other in a 51-second video posted on Hubbard's Twitter account.
"In light of today's tweet with the t-shirt I was wearing, I met with some players and realized it's a very sensitive issue with what's going on in today's society," Gundy said. "We had a great meeting and it made me aware of some things that players feel like can make our organization and our culture even better than what it is here at Oklahoma State. I'm looking forward to making some changes and it starts at the top with me. We've got good days ahead."
Hubbard apologized for taking to Twitter instead of confronting his coach. His tweet called Gundy's actions "insensitive" and "unacceptable."
"From now on, we're going to focus on bringing change and that's the most important thing," said Hubbard, who shook hands with Gundy in apparent resolution.
Hubbard later clarified: "Don't get it twisted. Foots still on the gas. Results are coming. It's not over."
Linebacker Amen Ogbongbemiga echoed a sentiment similar to Hubbard: "By voicing our opinion we are happy to have came to a conclusion and opened a gateway to create some serious CHANGE around Oklahoma State. My teammates and I have all agreed we will go ahead and resume all workouts and activities. We're all in this together."
Hubbard's tweet that was reposted by many current and former teammates prompted OSU athletic director Mike Holder to release a statement, saying: "This afternoon has been very disturbing. The tweets from the current and former players are of grave concern."
University president Burns Hargis also addressed the situation Monday afternoon: "I hear and respect the concerns expressed by our Black student-athletes. This is a time for unity of purpose to confront racial inequities and injustice. We will not tolerate insensitive behavior by anyone at Oklahoma State."
Gundy, who was photographed wearing the shirt on an apparent fishing trip to Lake Texoma, referenced OAN during a memorable April media teleconference. The network is widely considered a far-right news source, and one of its anchors has described Black Lives Matter as "a criminal organization."
"I tell you what's funny is, I was flipping through stations," Gundy said in April. "I found one — I don't even know if anybody knows about this — it's called OAN. It's One America News. And it was so refreshing. They just report the news.
"There's no commentary. There's no opinions on this. There's no left. There's no right. They just reported the news. And I've been watching them the last week, because they're giving us the news and giving us more information, in my opinion. Some of the positives are coming out, so that was refreshing."
Hubbard, a native of Canada along with Ogbongbemiga, is coming off a unanimous All-America campaign in which he led FBS with 2,094 rushing yards as a third-year sophomore. He was the Big 12's offensive player of the year and finished eighth in voting for the Heisman Trophy.
In a video shared on Twitter last week, Hubbard said: "It's time to bring change. Too many people have been silent. Too many people have been brushing it off. Black lives do matter and we will bring change together whether you are with us or not."
Members of the Cowboy football team began to return to campus two weeks ago, and at least three players have since tested positive for COVID-19: linebackers Malcolm Rodriguez and Ogbongbemiga and wide receiver Gabe Simpson. The third group of 35 players was scheduled to arrive Monday including most of the newcomers.
---
From May: Tulsa World Sports Editor Michael Peters says the best years are behind OSU coach Mike Gundy
---
2019 OSU football season recap: Chuba Hubbard, improved defense and injury problems
Memorable moments: Chuba Hubbard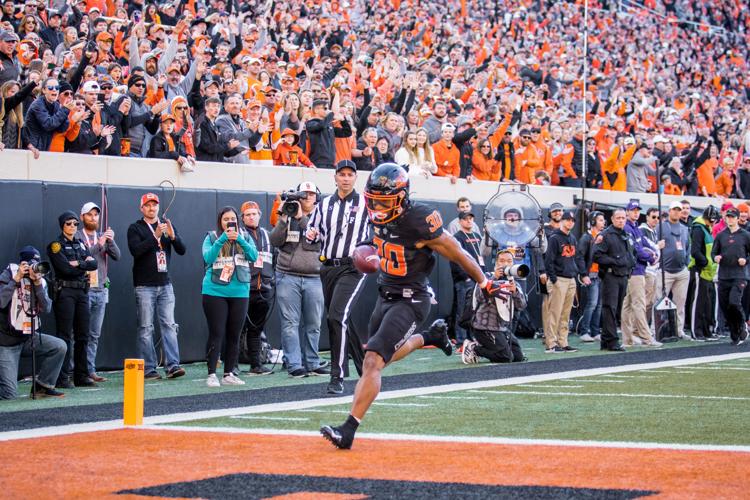 Defensive takeaways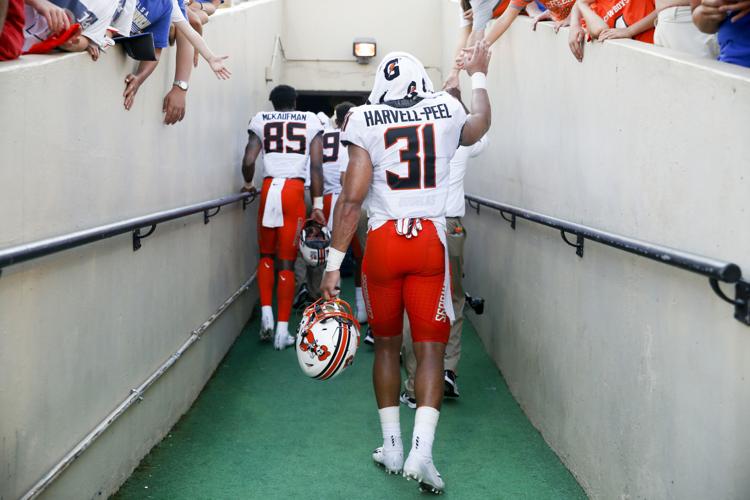 14th consecutive bowl game
Three questions about 2019: Was the season a success?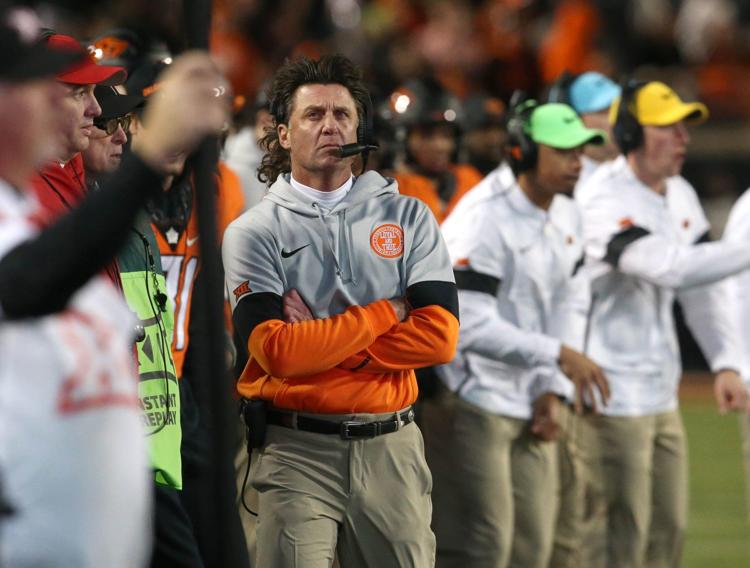 2. What went right?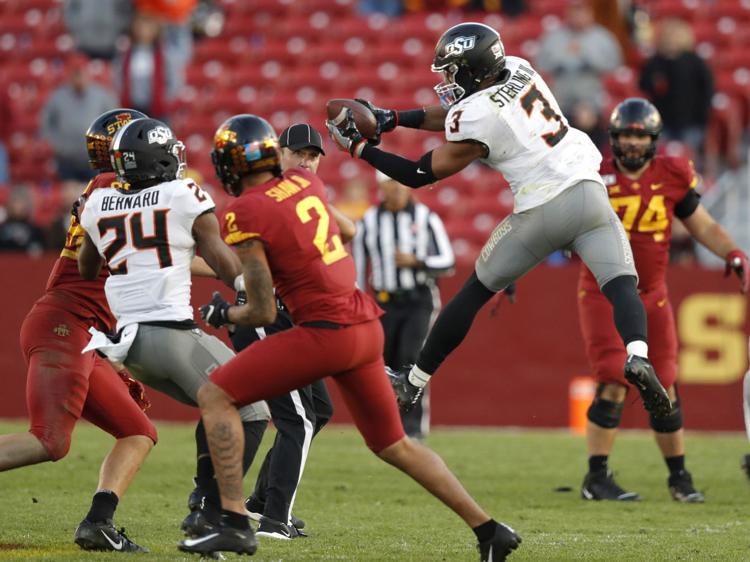 3. What went wrong?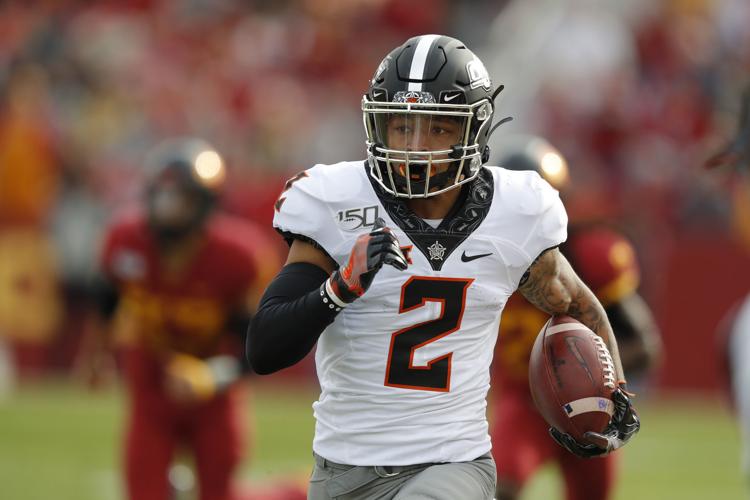 What to expect in 2020?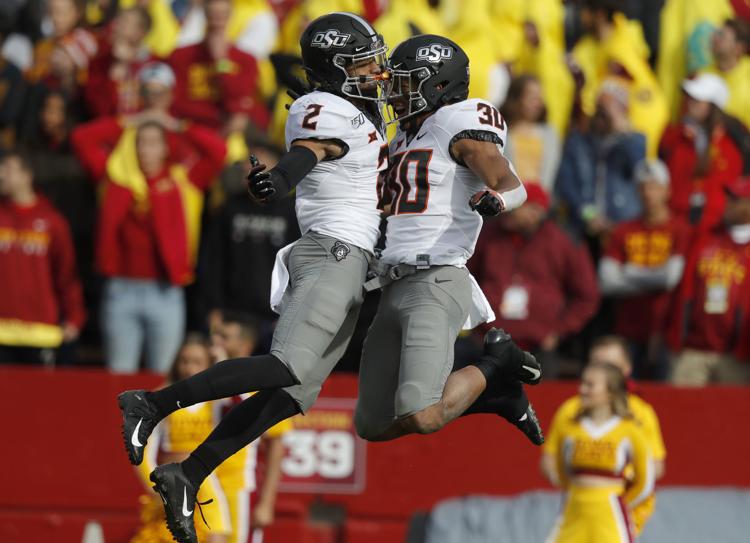 Top Returners: Chuba Hubbard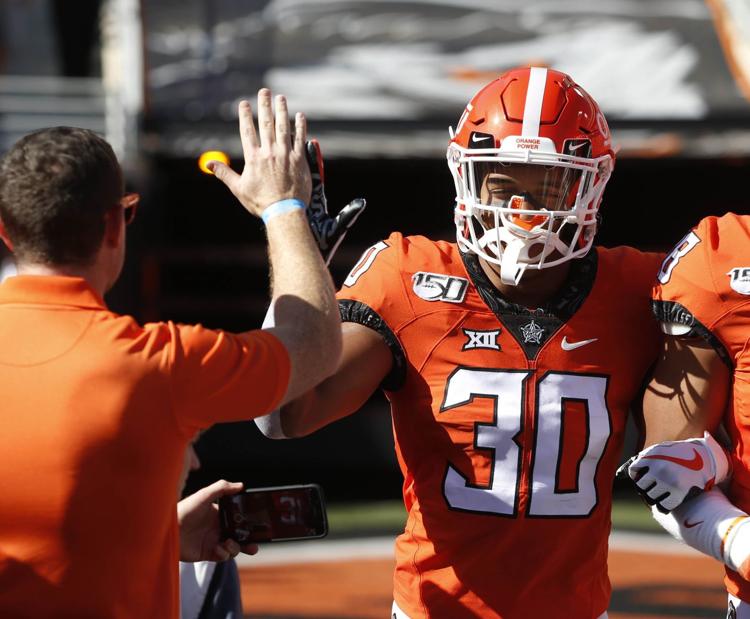 Top Returners: Tylan Wallace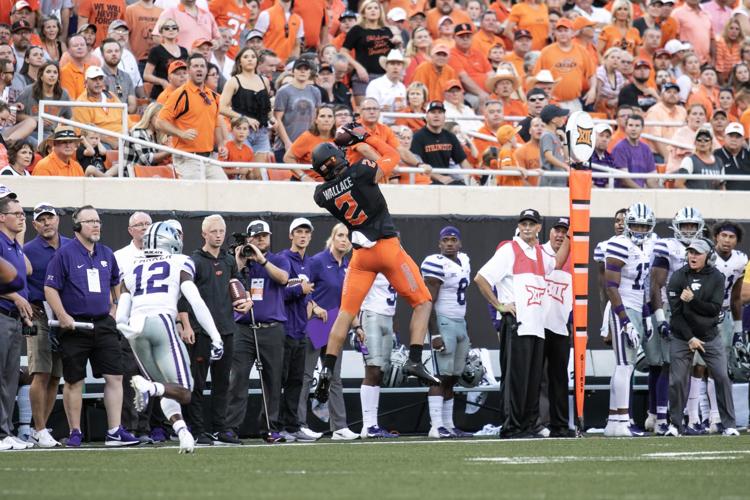 Top Returners: Amen Ogbongbemiga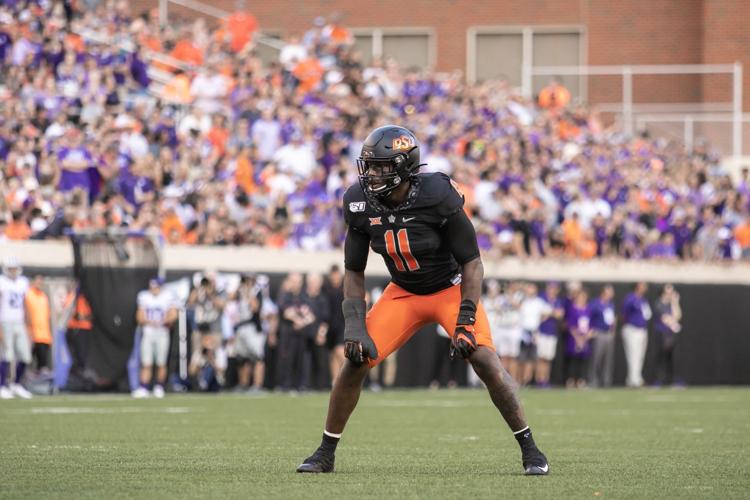 Biggest losses: Johnny Wilson
Biggest losses: A.J. Green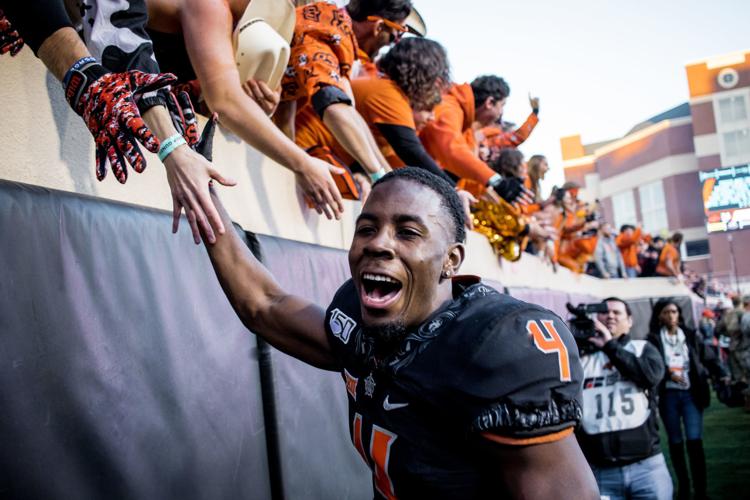 Biggest losses: Marcus Keyes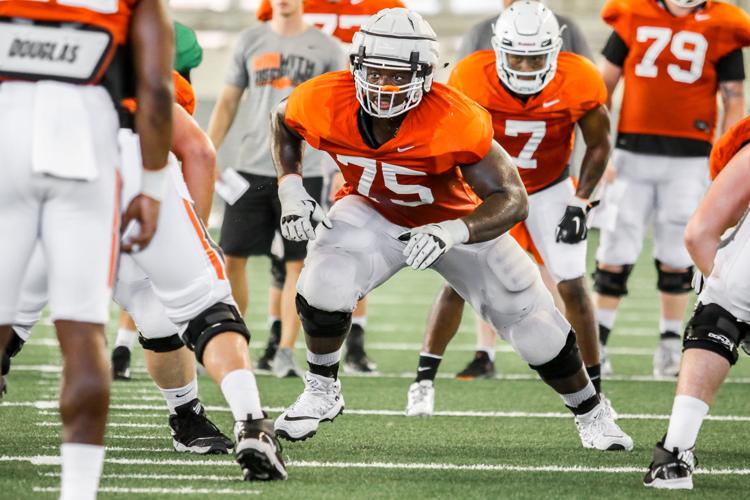 Postseason Awards: Offensive MVP: Chuba Hubbard
Defensive MVP: Kolby Harvell-Peel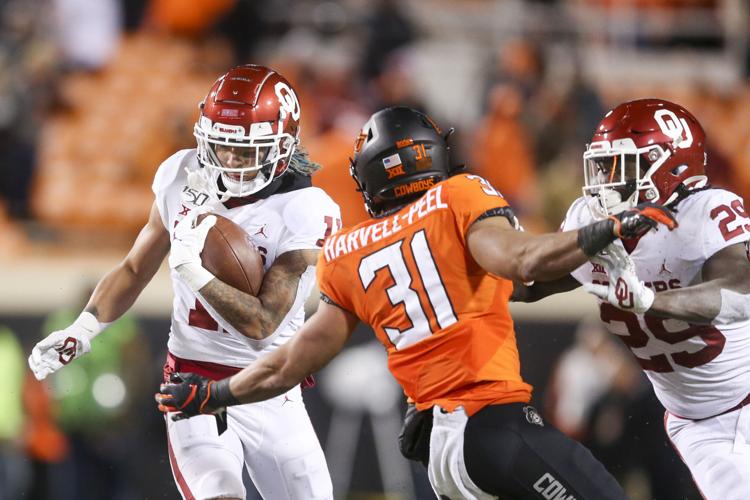 Assistant of the year: Kasey Dunn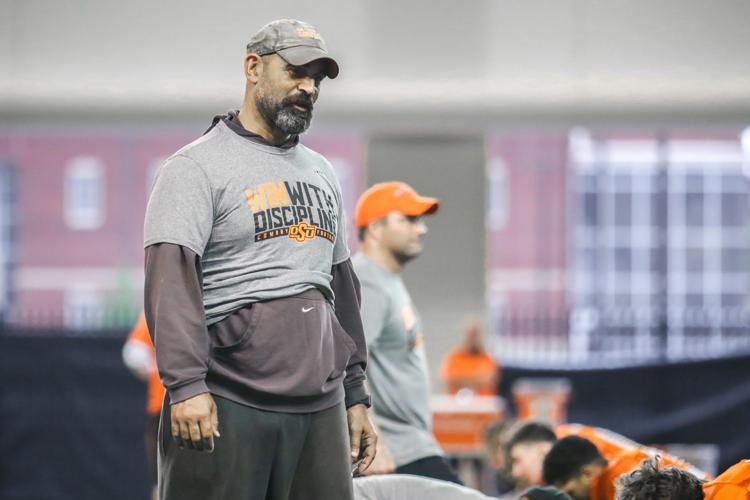 Newcomer of the year: Spencer Sanders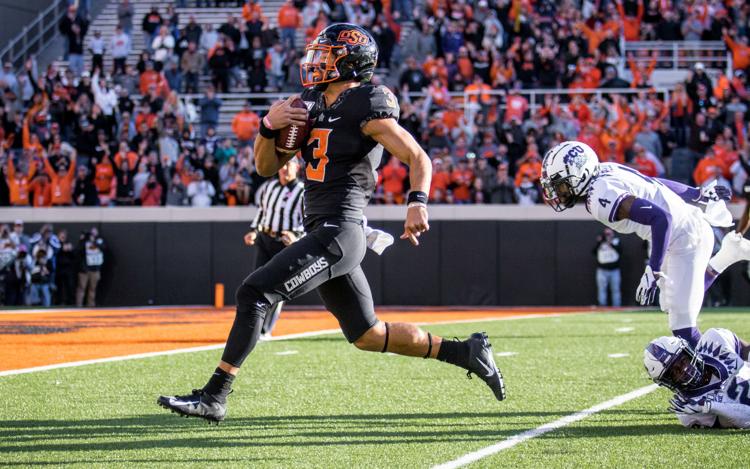 OSUSportsExtra.com: Home to everything orange and black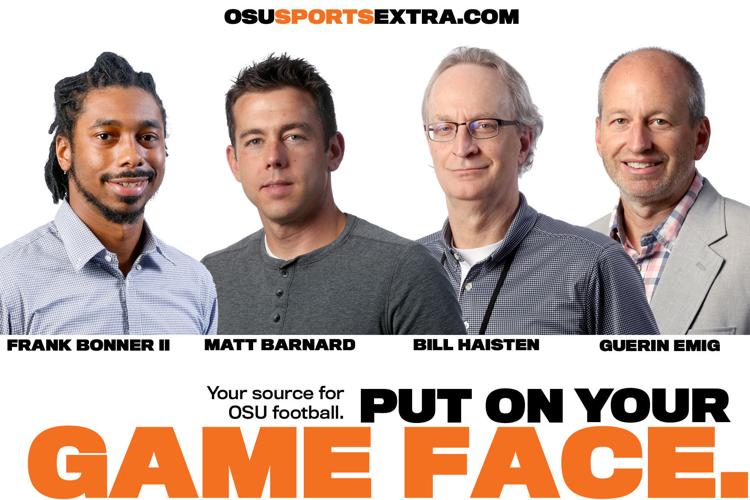 OSU holds pep rally for football team at Student Union